COVID-19 Update: when writing this review of Villa Maroc, the situation remains that Morocco's borders are closed to international tourists. Please consult FCO guidelines before making a booking. 
A Review of Villa Maroc, Essaouira
During our search for the best accommodation in Essaouira, we definitely had a particular style of hotel in mind. We were looking for a traditional riad with sea views, cosy corners and whitewashed rooms; a chic and rustic retreat in Africa's Windy City.
We imagined that after five days of running our TTT Tour through Marrakech and the Agafay Desert, we'd be keen to flop somewhere with a good book and glass of wine.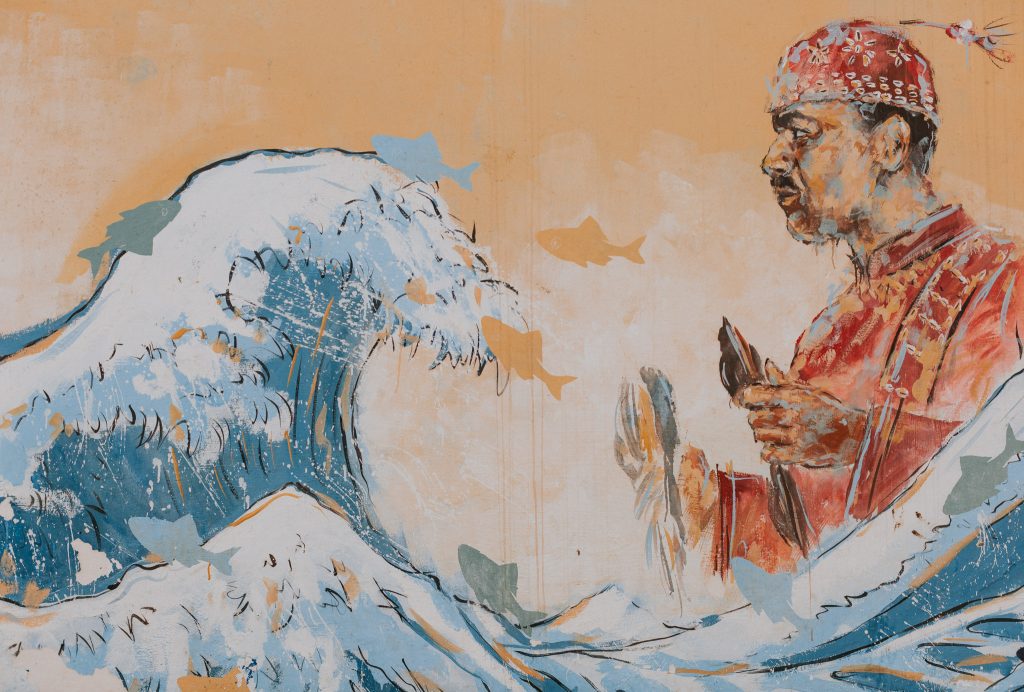 As if by fate, we soon stumbled across an article on Essaouira's boutique hotel: Villa Maroc. Scrolling a stylish gallery of bright airy spaces, roaring fires and salty sea views, we were immediately sold.
Fast forward to just a few months later and we soon found ourselves creaking open the large wooden doors to Villa Maroc; the smell of incense and cinnamon hanging in the air. With the Atlantic sea breeze following us into the foyer – a space filled with old bird cages and quirky antique furniture – we knew right away that we'd made the right choice by staying here.
After the chaos and crowds of Marrakech, Villa Maroc was like stepping into a quiet and peaceful oasis.
About Villa Maroc
Comprising of four, inter-connecting traditional riads dating back to the 18th century, Villa Maroc is a maze of hidden terraces, sun-drenched patios and individually styled, whitewashed rooms. Family owned since 1995, the hotel has been designed as a private home, retaining traditional Moorish features and ancient, creaking floorboards.
During our stay at Villa Maroc, I regularly allowed myself to daydream that this was in fact my home. With guests spaced across the four riads, I rarely bumped into another soul. Instead, our stay mostly comprised of quiet, solitary moments by roaring fires and private candlelit dinners.
For those looking for quiet, understated luxury, Villa Maroc makes for the ideal stay in Essaouira – particularly for couples looking for a romantic weekend away.
Where is Villa Maroc Located?
Overlooking the sparkling Atlantic Ocean and the city's former Portuguese harbour, Villa Maroc benefits from a prime waterfront location. Situated on the edge of the old medina, the hotel can be found hidden down a quiet, dusty lane (complete with a resident family of cats).
As the medina is pedestrian only, guests are met by porters on the edge of the old town – ready to help transport your luggage to the hotel.
Top tip: make sure you call ahead so the hotel knows you're coming and can arrange for its staff to meet you. This avoids others asking/attempting to take your luggage for a much higher fee. We gave a tip of fifty Dirham to our hotel porter, as advised by our driver.
In order to get to Essaouira, we hired a private car from Marrakech. As a group of six, this cost us roughly £20 each. The journey took three hours, including a comfort break along the way. For more information on getting to Essaouira, take a read of our fuller city guide here.
Villa Maroc's location was ideal. Situated on the doorstep of the medina, we had the luxury of stepping out into the colourful and fragrant streets of the souks or, alternatively, heading for the city's windswept port and wide beaches.
The Rooms at Villa Maroc, Essaouira
One of the most charming aspects of Villa Maroc is its eclectic mix of unique and bespoke rooms. Hidden up staircases and snuggled behind patios, exploring the riad's 21 rooms is an activity in itself.
As a group of six, we were able to explore three different rooms; all of which were completely different. Laura decided to splash out on one of the hotel's suites, while the rest of the group opted for two standard double rooms, which shared a private, flower-filled patio area.
Cool, quiet and adorned with rustic furniture and original Moroccan tiles, the rooms were a true slice of North African luxury. My own room came complete with a tiny bird's nest: its owners dipping in and out of the room throughout the day.
It doesn't get much more rustic than that.
Rooms aside, it is the shared areas of the hotel that really add that extra slice of magic. In keeping with the history of the four traditional riads houses, the hotel has kept the homes' original sitting and relaxation areas. All of these private spaces are filled with vibrant Berber pillows, woven sofas and roaring fires – and can be accessed both day and night.
With the smell of wood smoke curling in the air, these spots are unbelievably atmospheric and relaxing.
A shared rooftop terrace is also available to guests; with sun loungers, sofas and colourful plant pots filling the area. We spent a lot of time here, enjoying our books as the sound of waves roared beneath us.
How Much Does it Cost to Stay at Villa Maroc?
Perhaps one of the most surprising aspects of Villa Maroc is just how affordable it is. Our stay for two nights was less than £300 per person, with private dining included on our first night, alongside a daily breakfast.
Given the level of luxury, staff attentiveness and delicious food involved, this is perhaps the cheapest boutique hotel I've found yet.
Book your own stay at Villa Maroc here. 
Dining at Villa Maroc, Essaouira
We were a little dubious when we were told that it was mandatory to eat at the hotel on the first night of our stay. Although I'm still unsure as to why this was, our experience of dining at Villa Maroc is nonetheless still one of my favourite memories of our time in the city.
Rather than eating in an open-plan restaurant, dinner here is enjoyed privately in one of the many small, candle-lit salons scattered throughout the riads.
After a busy day exploring the souks, it was a lovely thought to know that we only needed to take our tired feet down one flight of stairs to enjoy our delicious and traditionally Moroccan dinner.
Welcomed by low level sofas filled with Berber pillows, flickering candles and a large table filled with steaming tagines, private dining at Villa Maroc is an exceptional experience.
As our group of six relaxed in our private salon, we watched as guests crossed the riad into their own salons – where their romantic dinners waited. The night filled with the sound of quiet laughter, chatter and the hum of Essaouira's souks closing for the day – it was magical, perfect and everything we hoped a stay at Villa Maroc would be.
The menu changes most nights at Villa Maroc, but special requests can be made for dishes such as Couscous Royal or for a Lobster dinner.
For a three course dinner in a private dining room, we paid just over £25 each. 
Dinner aside, Villa Maroc also offers a real feast of a breakfast, which is held on its sun-drenched terrace. This hearty Moroccan breakfast consists of local produce such as goats cheese, fresh omelettes and the hotel's award winning olive oil. Lunch is also available at its sister hotel, Les Jardins Villa Maroc, which offers delicious, healthy vegetarian plates.
Villa Maroc's cosy bar – complete with smouldering fire – is also open for fireside drinks each evening.
The Spa at Villa Maroc
Feeling relaxed and in the mood for a little pampering, we decided to book some last minute spa treatments at Villa Maroc's gorgeous spa.
The Oriental Spa of the hotel is located in the second house of Villa Maroc, on the ground floor. Drifting down in our robes, we were seated in the middle of the riad with steaming glasses of traditional Moroccan tea. Sipping my tea as clouds passed above and birds weaved in and out of the higher terraces, I wondered whether it would be possible to just pass my afternoon here, rather than even having the massage.
As I'd already enjoyed a traditional hammam in Marrakech, I decided to opt for a gentle Oriental Massage instead, but would highly recommend a hammam if you're yet to experience one. My massage took place in a private treatment room and was the cherry-on-top of our stay at the hotel.
Again, I was pleasantly surprised at the price of my treatment, which cost just £40 for an hour long massage.
Things to do in Essaouira 
Our complete guide on what to do in Essaouira can be found here. For those looking to book activities during their stay, Villa Maroc also offers a range of experiences, including: cooking classes, shopping tours and wider excursions.
 Final Thoughts
Our two night stay at Villa Maroc, Essaouira, was the perfect antidote to five busy days in Marrakech. Situated on the edge of the bustling souks, the hotel provided a peaceful escape in Africa's windy, brine-filled city.
As soon as the country's border reopens to international tourism, we definitely plan to return with our partners, ready for a weekend of rest, relaxation and wholly Moroccan luxury.
Book your own stay at Villa Maroc here.