After documenting the process of getting our house ready for market on Instagram, I promised a blog would follow on tips for selling your home during Coronavirus.
After six weeks (which, I might add, felt like an eternity), we've now successfully sold our home and bought a new one. Riding a wave of satisfaction that we've achieved what most said was impossible during a global pandemic, I thought it was the perfect time to write this post.
After months of lockdown, followed by a stamp duty 'holiday' (until March 2021 here in the UK), there's a renewed appetite for making a change and moving house. However, what buyers are looking for in their new home has changed dramatically since lockdown began. Gone are dreams of an apartment close to busy bars and stations; these have been replaced by visions of leafy gardens, space for home working and a kitchen big enough to bake in  (let's never forget the Great Sourdough Craze of April 2020).
Seeing this as our opportunity to sell our modest terraced home – complete with small office, unusually long kitchen and garden – we set about getting our home ready for market in March 2020. The two month process was a satisfying one and I like to think that it was some of the tips below that helped to sell our home (relatively) quickly.
Below, I've rounded up some basic tips for selling your home during Coronavirus; including simple (and stress free) changes to make around the home and how to manage the viewing and selling process.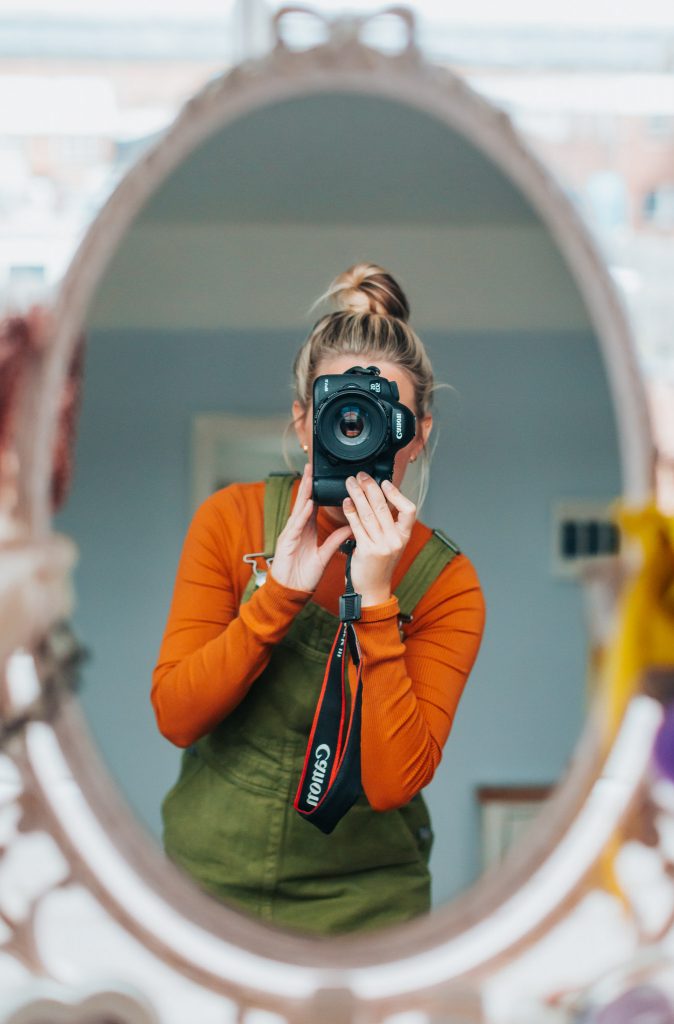 Tips For Selling Your Home During Coronavirus:
1. Make a List and Stick to It
In late March, just as lockdown began, I sat down in true Virgo style and made a spreadsheet of all the tasks we'd need to get done before putting our house on the market.
As we both work full time, I divided the spreadsheet into weekends and allocated us a task to complete each Saturday or Sunday. Rather than filling our weekends with random, unplanned DIY chores, I assigned just one achievable task.
(Acutely aware of how much James dislikes DIY, I also knew I needed to keep these things bitesize).
The spreadsheet worked out better than I'd imagined and with lockdown providing us with plenty of spare time (farewell, Saturday football), we became weirdly addicted to ticking off our weekend tasks.
For the anally retentive amongst you, being able to physically tick these tasks off our printed spreadsheet was even more satisfying and helped keep us motivated (essentially, we just employed the same reward techniques that you'd use on small children when it comes to completing chores).
2. Tackle the Small Jobs You've Been Putting Off
With normal life put on hold during the pandemic, we found ourselves face to face with those niggling DIY tasks that we'd been putting off for years. With empty weekends stretching out ahead of us like some nightmarish dream, it was almost impossible to avoid these monumentally dull chores.
Which, of course, was the kick up the bum we needed.
Although these were relatively small tasks, they all added up to make a real difference. By the end of the list, we had a far more organised, cleaner and more attractive property to sell.
Below is a round-up of the little tasks on my spreadsheet:
Paint the front door
Tidy the front garden with new (loose) slate and clean the Victorian tiles on the doorstep
De-clutter all rooms (saving us time when it eventually came to the moving process)
Tidy the back garden, including cleaning the patio tiles
Clean the carpets
Paint skirting boards that are in prominent areas
Hang paintings in the office to create a cosy space
Our aim here was to keep costs down, but to identify small jobs that would nonetheless improve the overall aesthetic of the house.
3. Invest in the Larger Jobs
Although there were plenty of smaller jobs around the home that we could complete ourselves, there was one project that we needed to bring a professional in for.
As we live in an Edwardian terraced house, our garden still had the traditional, low brick wall that separated our garden from our neighbours'. This had never bothered me during the previous seven summers we'd lived here, but during lockdown, I suddenly found myself craving more privacy.
There was some debate as to whether it was madness to invest £1,500+ in a custom-made fence that we'd essentially see little use from, but in the end we decided that if it would help sell the house during Coronavirus, it was worth it.
As I mentioned earlier, a garden has become one of the top requirements of buyers since lockdown began. Maximising our garden space was therefore a top priority and the fence really helped to create a private little sanctuary.
Our investment in the fence did, eventually, pay off – with all of the estate agents (and our buyers) commenting on the privacy of the garden and how rare this was in a terraced home. In my mind, the investment therefore more than paid off and we've recouped that initial hit of money in the sale of our home.
If you have a task like this to do around the home, my advice would be to take the plunge and get it done. You'll reap the rewards when it comes to selling.
4. Consider Who Your Buyers Might Be
A hugely useful tip we were given was to consider what type of buyer we should be aiming our property at. By doing a little research, we were then able to accentuate the selling points of the house in relation to our expected buyer.
Although we have lived happily in our home as a couple, it's been families who have traditionally lived in the property in the past. With three double bedrooms and plenty of space downstairs, we decided that it's more likely that a family would be looking to buy from us, than perhaps a young couple.
We also took into account the average budget of a first time buyer and worked out that our house was probably slightly out of budget due to banks now being more strict with their lending (thanks, Coronavirus).
Picturing the images shown online of our house, we decided to focus on the bedrooms, recently extended family bathroom and spacious kitchen area. I'm not sure if it was coincidence or a result of our efforts, but all four of our viewings ended up being from families.
5. Got a Garden? Show it Off.
One important tip for selling your home during Coronavirus is to really show off your garden. According to one BBC survey, over a quarter of buyers are now looking for an outdoor space when it comes to their new abodes.
With a small, but perfectly formed garden, we set to work on giving our outdoor space a quick 'glow-up'.
Tasks included:
Cleaning the patio tiles with a jet cleaner (this made such a difference)
Cutting back all bushes, trees and creepers to add more space to the garden
Accentuating the patio space with new potted plants
Revarnishing the shed
Adding a new fence to increase privacy
Mowing the lawn, alongside general weeding and tidying
All of these tasks only took us one weekend to complete and I think the garden ended up being one (if not the main) selling points of our home.
6. The New Work From Home Normal
With working from home becoming an unexpected new norm, another important thing to showcase (if you have it) is a study or dedicated 'work from home' space. For thousands of employees who have already spent months hunched over their kitchen tables, or trapped on their sofas, a calm and quiet work space has been rapidly bumped up buyers' lists.
Interestingly, I've noticed that estate agents are also starting to highlight work from home spaces in listed property details, with many including endless photographs of study spaces.
We are fortunate enough to have a small office in our home and so spent some time making this appear as calm and tranquil as possible. Although it seems counter-intuitive to be spending time hanging paintings, or adding new plants to a space you're hoping to move from, "staging" rooms for potential buyers is well worth the effort – particularly when trying to sell your home during Coronavirus.
7. Shop Around Before Pricing your Home
Although this tip also applies during non-pandemic times (remember those? – me neither), I think it's more important than ever to remember when selling your house during Coronavirus.
I booked in five valuations from estate agents before deciding who to put our home on the market with – and I'm relieved that I took my time with this part of the process.
Out of the five estate agents who came to the house, there were two who I feel were looking to take advantage of the Covid situation. Both of these estate agents gave me a valuation £35,000 below the others. Their reasoning for this was that sellers were struggling to sell their homes during Coronavirus and that house prices had taken a huge hit.
In reality, I'm sure they'd simply spied an opportunity to make a quick and easy sale, knowing the house would sell fast at such a low price. We decided to hold our nerve and opted with the upper end of the valuations instead. We eventually sold at £10,000 below our original asking price.
If I'd gone with the two lower offers, we would have ultimately lost £25,000.
As I learned, the Coronavirus pandemic doesn't immediately equate to lower house prices – in fact, recent reports are suggesting that house prices are seeing a surge. As such, don't 'panic sell' at a lower price and ensure you get the price your property deserves.
8. Selling Your Home During Coronavirus Requires Patience
When our house first went on the market, I was excited for (what I imagined would be) a sudden stampede of viewings.
With a highly contagious virus in the air, however – it turns out people are reluctant to visit other peoples' homes unless they really have to. With face masks compulsory, house viewings had gone from an exciting Saturday afternoon sort of event, to a highly risky dance with the devil.
Furthermore, many estate agents have put further restrictions in place to ensure only 'serious' buyers are visiting a property. For example, many estate agents won't allow you to view a property unless your house is on the market. We even came across one firm (who, in my opinion, had taken things a little too far), who wouldn't allow you to view a property until you had sold your own.
With all these extra measures in place, the number of viewings you can expect on your home are therefore halved. The one positive, however, is that those visiting your home are genuinely serious buyers and not out for a Sunday jaunt.
In the end, we only had four viewings on our home but, as it turns out, that's all it needed.
When it comes to tips for selling your home during Coronavirus, think: quality over quantity.
9. Be Ready to Move, but Expect Delays
With the threat of a dreaded 'second wave' hanging over the nation, buyers want to move fast. If you're unsure as to whether you really want to move, or haven't secured a mortgage for your next home, you may want to therefore rethink selling.
The Coronavirus housing market is the 'big kids' pool' and if you're still wearing your armbands, don't jump in.
Having said that, however, although people are eager to move fast, delays are inevitable. After three months of a house-move freeze, there are long backlogs with lenders and things such as surveys are taking much longer. In fact, the house moving process is now expected to take much longer than usual – we've been advised 60-90 days.
This also doesn't take into account any Coronavirus-related issues, for example – surveys being cancelled if the current occupier has the virus. Although I'm expecting some bumps and delays along the way, I'm also confident that we have a 'serious chain' who are willing to wait out any delays and, ultimately, in Boris' words: 'get moving done'.
10. Make the Most of Selling Your Home During Coronavirus
Lastly, make the most of the positives brought about by Coronavirus and the housing market. Rather than considering this a worrying time to sell your home, the current market is actually beneficial for many sellers and buyers.
With a stamp duty holiday, a market full of serious buyers and a general consensus to move things forward (and quickly), this might just be the dream time to move.
Having made the most of the above tips on selling your home during Coronavirus, our experience of buying and selling has been fairly relaxed.
In fact, I've concluded that selling our home during a global pandemic might just be the best thing we've done in a long time.