Welcome to TTT Tours!
We're thrilled to announce that we have partnered with Intrepid Travel to create our own custom made adventures. Launched in 1988, Intrepid know a thing or two about what makes for a brilliant travel experience; focusing on sustainable tourism, country based travel guides and plenty of hands on experiences.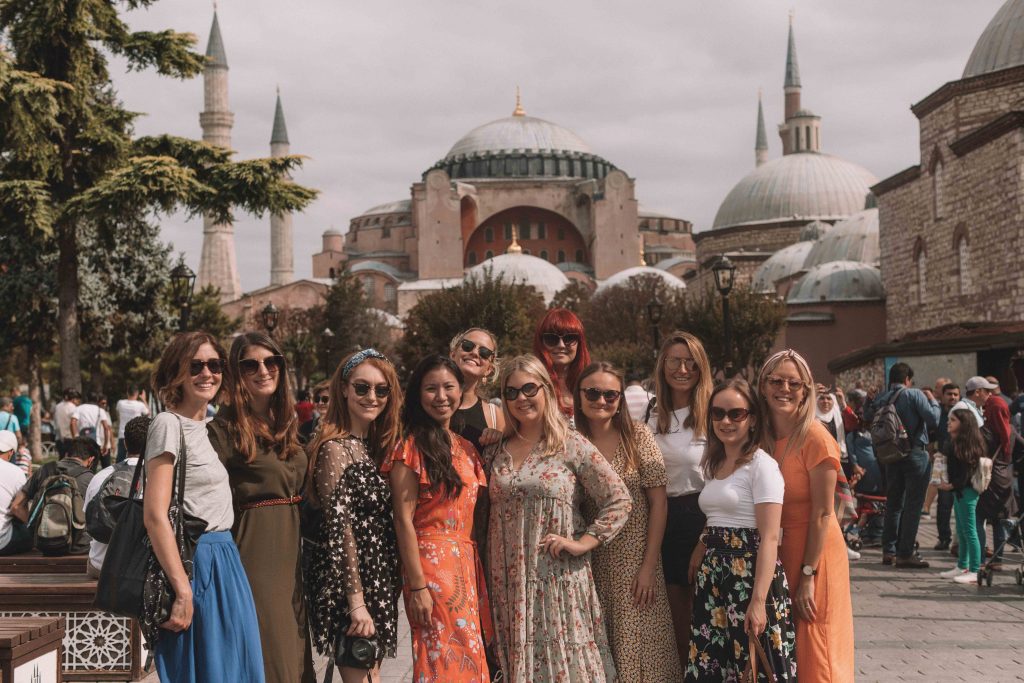 Our tours are aimed at those who perhaps feel a little nervous about travelling solo, or are unsure whether to visit a particular destination alone. Alternatively, they are also for those who fancy travelling as part of an intimate, friendly and supportive group – making new experiences and friends along the way.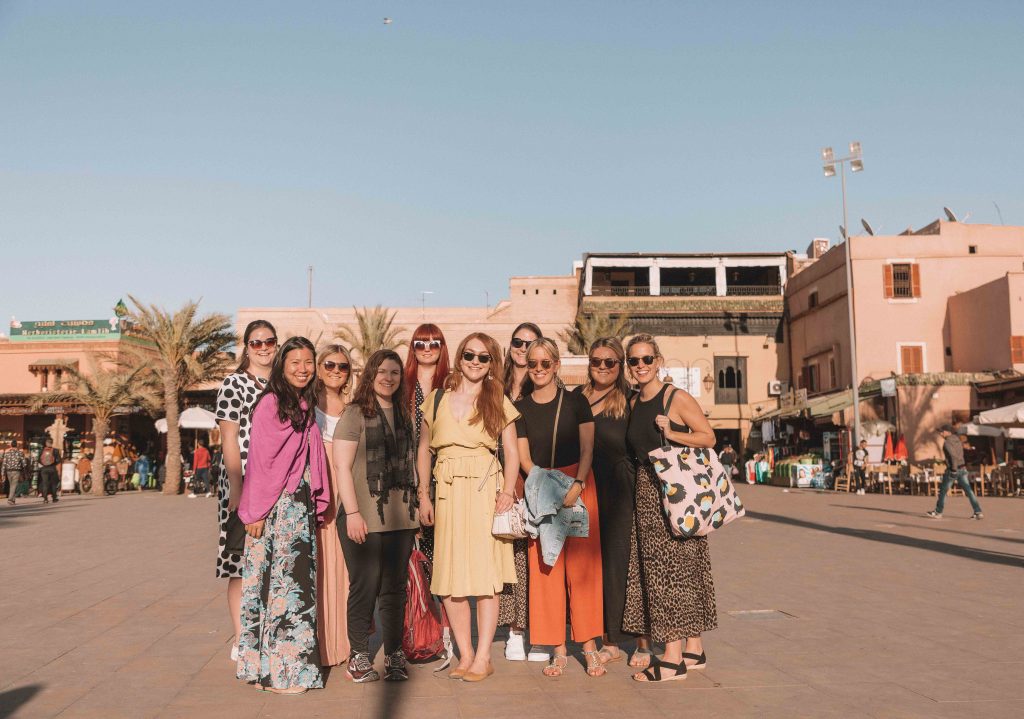 Thanks to Intrepid's long history of putting together brilliant and award-winning tours, TTT Tours will show you the world in an economical, safe and authentic way. Heading to places voted for by our own followers, our Tours are directed and shaped by you.
So, what are you waiting for? Let's get ready to see the world together.
TTT Tours
Commonly asked questions
Can I travel on alternative flights to those suggested?
Of course! The team at Intrepid will help you to organise alternative flights, regardless of where you're coming from. For those arriving earlier or later, private transfers from the airport to the hotel can be arranged for an additional fee.
2. Can I have a single room?
We do have a limited number of single rooms available per tour; although these do come at an additional cost. Just let us know if you're considering going solo and we'll provide you with a quote for the single supplement charge.
3. Can I stay on before or after the tour?
Of course! Many of our attendees arrive before or after the tour in order to extend their holiday. Intrepid can still help to book both hotels and transfers if required.
4. How much spending money do I need when I'm out there?
Very little! With accommodation, transport, activities and the majority of meals included, you won't need to spend a lot on a TTT Tour. On previous tours we've spent under £60 and much of this was on souvenirs.
5. Who will be leading the tour?
On all TTT tours, we have an expert tour guide from Intrepid with us at all times. The tour guide becomes, essentially, another part of the group and will travel with us around the city or country.
Testimonials

'Taking part in a Twins That Travel Tour was a lot of fun. I felt like everything was already taken care of – I didn't have to worry about anything. Laura and Claire took the stress out of everything so that I was able to relax and enjoy my holiday. Even though everything was well organised and planned, there was still a chance to be spontaneous and take part in fun activities that cropped up along the way.

The tour was exactly the way I like to travel. Comfortable without being extravagant and organised without being inflexible. It really was a wonderful trip, thank you so much for organising it all and taking us along for the ride. I would love to go on another TTT Tour – I can't wait to see what adventures they plan next'.

– Ali Whittaker 

'Traveling with Claire and Laura to Morocco on the their first TTT Tour was an amazing experience. I truly enjoyed this trip, I met so many inspiring women who I hope to stay in touch with for many years to come. If you're looking for an adventure that allows you to get to know the culture of a country and have experiences outside of the typical tourist attractions, I would highly recommend this tour. Thanks Claire and Laura and all the ladies on this first tour for making the trip better than I could have imagined. I cant' wait to go on another TTT Tour!'

– Rachel McGuinness

"As an ardent solo traveler, I cannot remember the last time I took a multi-day group tour.  The last thing I wanted was to be on a large tour bus going from sight to sight. But fear not!  TTT Tours is not that!  I would characterize the tour as being activities based, with each activity carefully selected by Laura and Claire, with the intention of promoting local female initiatives, including women's collective cooking classes, restaurants, etc.  To complement these activities were the tour participants in themselves.  Amazingly wonderful and kind women to share the experiences with.

All in all, this tour was far above expectations.  There was enough free time to go visit the major sites of Marrakech with other tour participants, or if you simply wanted to relax, the rooftop pools in our hotel in Marrakech or lounging around in La Pause gave you that too!

This was everything I had hoped for in a group tour, and really, so much more!  So happy to have met all the women who participated on this tour.  I never imagined that lifelong friendships and a wonderful group of women to support and inspire you would be my souvenir from TTT Tours.  I would happily go on another TTT Tour and sincerely recommend it!"

 – Lannie 

"As someone who loves to travel but doesn't really have anyone to travel with, I'd often faced the dilemma of 'do I go it solo' or 'try out one of those group tours'? I'm social and love company so leaned towards the group tours, but I worried myself into thinking that they might end up being some kind of adult version of the school coach trip, where I didn't really gel with anyone and was forced to spend my holiday shunted around on a battered bus.

Well, Laura and Claire's TTT Tour couldn't have been further from that. The entire group was a delight! It was like one big girly holiday- the right amount of fun and energy, but also with downtime and chilled afternoons by the pool. I'm 27 now, I need my breaks!

The accommodation was gorgeous and just the right level of luxury, where it was stylish and friendly but wasn't going to cripple my bank balance. The activities were really fun, engaging and flexible enough to allow us free time to explore on our own if we wanted.

I've made some great friends from it and highly recommend TTT Tours. In fact we are meeting up for churros this week – now that's a seal of approval."

– Laura Hyatt