This review follows a complimentary stay at The Kensington.
As rain threatened to fall from the dark autumnal sky, we ran from South Kensington station and down streets lined with handsome white houses and tall black gates. Dodging piles of leaves and dark, muddy puddles, we turned onto Queen's Gate just as the heavens opened; the glowing windows of The Kensington Hotel welcoming us.
Our new home for just one night, we hurried up the steps of the beautiful building, smiling as a porter with a black bowler hat greeted us.
Stepping into the warmth of The Kensington's lobby, a roaring fire decorated with pumpkins was burning, along with a dozen cedar scented candles.
Feeling more like the townhouse of a wealthy London family than a hotel, I felt instantly at home here. Indeed, before we'd even had a chance to put our suitcases down, friendly staff were on hand to offer us hot towels and a refreshing drink.
Sinking into an armchair as we waited to check in, a smug smile spread across my face: I had a feeling this was going to be far from a regular Sunday evening.
Where Is The Kensington?
The Kensington hotel is located in the leafy and prosperous suburb of South Kensington, found in the Royal Borough of Kensington and Chelsea. Just a short walk from South Kensington station, the hotel is perfectly placed for those looking to spend a while exploring the wider neighbourhood.
Surrounded by some of London's most prominent tourist attractions, including the Natural History Museum, Hyde Park and the V & A Museum, the hotel is an ideal luxury bolthole for couples or families looking to combine culture with a little sprinkling of glamour.
The Townhouse Restaurant
After enjoying some of the most delicious cocktails we've had the pleasure of sampling, we made our way into the hotel's intimate Town House restaurant.
As the autumn sky drained to an inky black, we tucked ourselves around our table, ready to enjoy a night of true gastronomical decadence.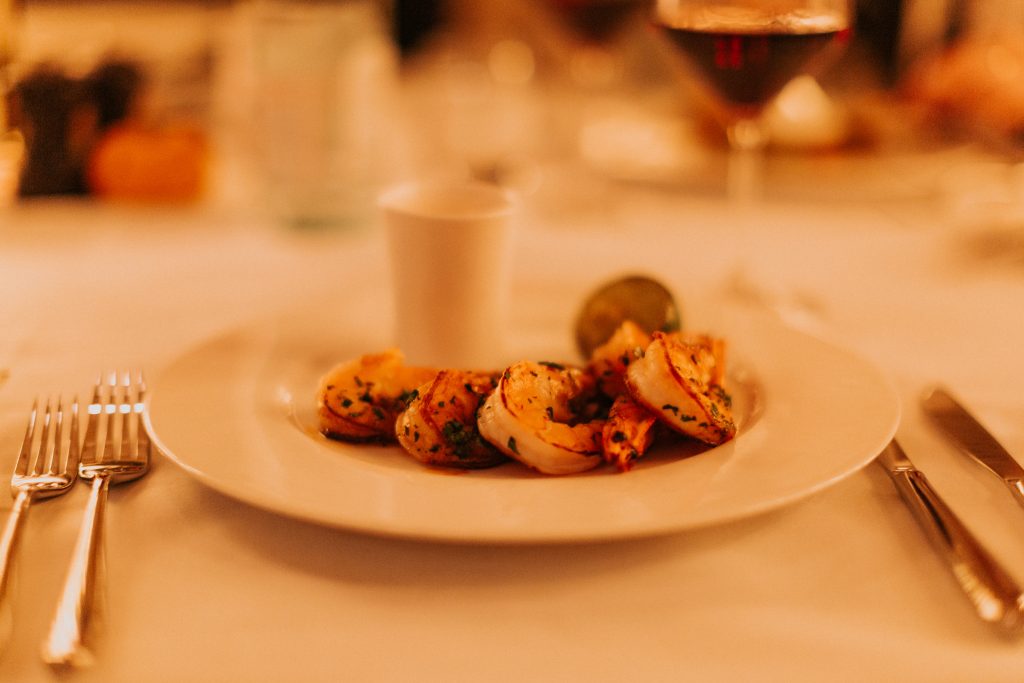 Offering a wide and varied menu, we feasted on buttery king prawns, game ragu with walnut pesto, and mouth-watering dark chocolate fondants with mint ice cream.
It was heavenly, indulgent, and everything you'd hope for from a five star hotel and restaurant.
After cocktails and the three course meal, we were thankful that our bed was waiting for us just up the stairs; waddling a little as we left.
Afternoon Tea at The Kensington 
Recently refurbished, the Town House offers all day dining, including the hotel's London Landmarks Afternoon Tea. During our tour of the hotel, we lingered a little too long next to tables of guests enjoying this indulgent looking feast – making a mental note to return so that we could enjoy our own.
London Landmarks Afternoon Tea is £42 per person or £54.50 with a glass of Champagne
The Kensington Hotel: Final Thoughts
Waking up early in our peaceful Brompton suite the following morning, we deliberated whether it was too late to cancel the string of meetings we had ahead of us. With a checkout time of 12pm, it felt almost criminal to be leaving this lavish suite before we really needed to.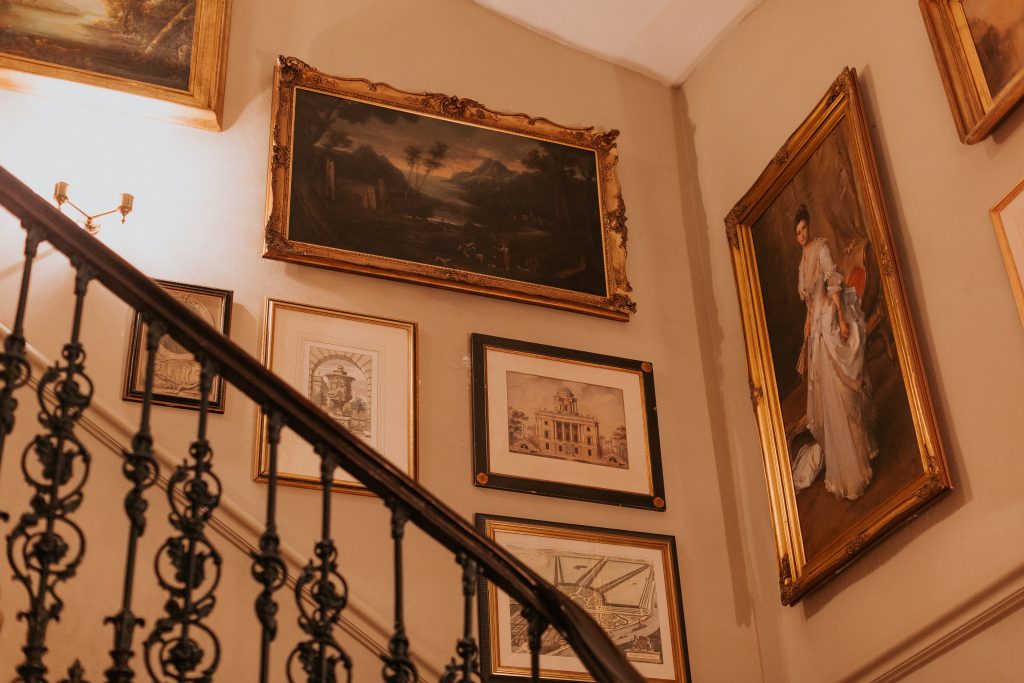 As we reluctantly handed our room key back at reception, the hotel porter sensed our sadness. "Don't look so glum," he said, "you've still got Christmas to come and that's when this place truly comes into its own."
Taking one last glance at the roaring fire, we took this piece of advice extremely seriously.
See you at Christmas, The Kensington?
Thank you to The Kensington and Perowne International for organising such a special stay.