Are you searching for the best desert hotels in Abu Dhabi? Look no further than Al Wathba Desert and Spa resort.
A true slice of luxury hidden in the Arabian desert, this special resort maintains a feeling of complete isolation, whilst only being a 30-minute drive from Abu Dhabi International Airport. For those living in Abu Dhabi, this hotel makes for the ideal weekend escape, offering clear starry skies and first class pampering.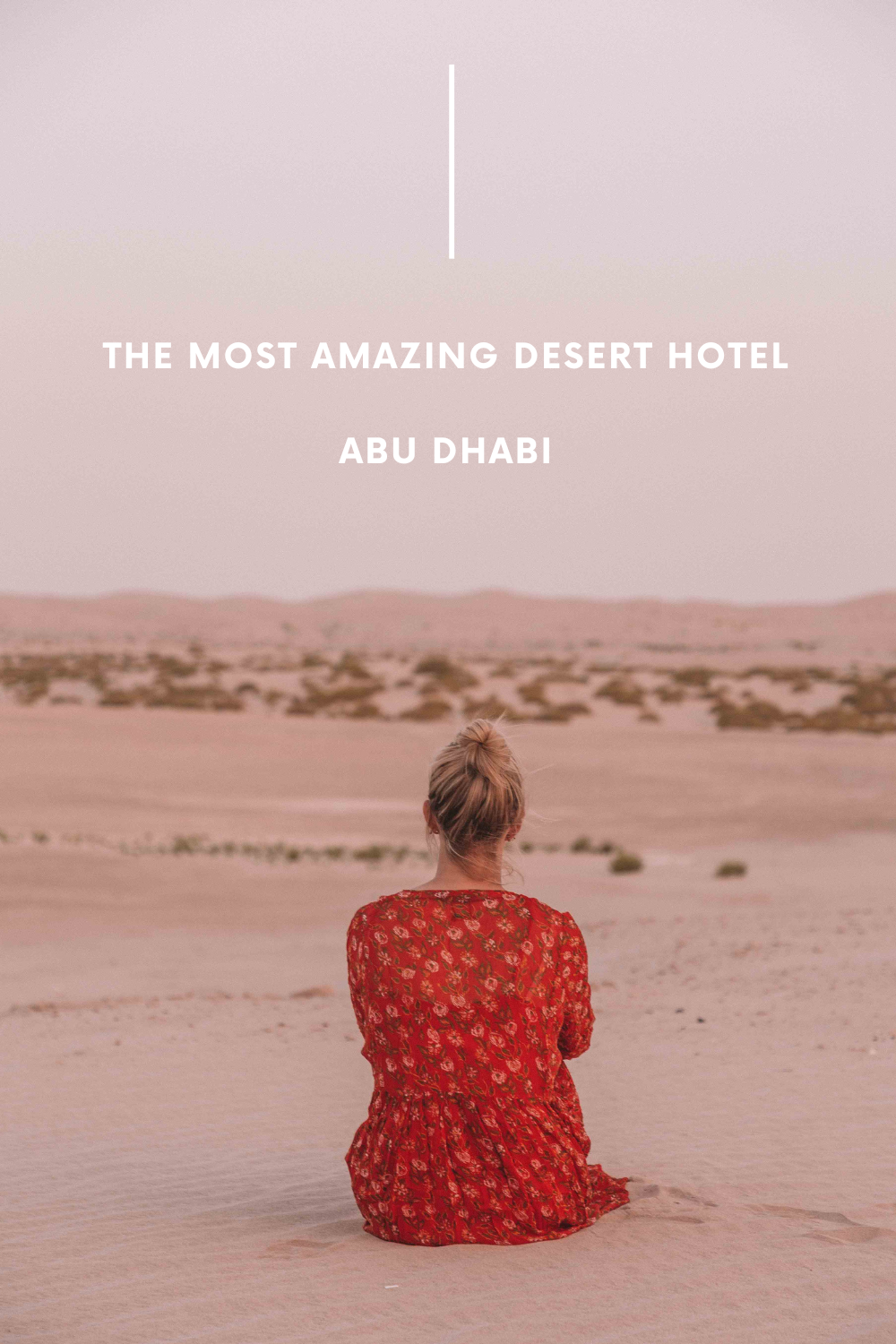 Rooms at Al Wathba Desert and Spa Resort
The boutique resort offers 103 rooms and villas. During our stay, we were treated to stay in a two-bedroom private villa with pool.
Arriving outside our new home, we eagerly pushed open our villa's deep mahogany doors and entered an oasis of calm and luxury. An expansive villa featuring a lounge, dining room, kitchen, two bedrooms, exquisite bathrooms, private balcony and plunge pool, this is a breathtaking place to stay.
In fact, I think you'd be hard pushed to find a better desert hotels in Abu Dhabi.
With just the sound of birds chirping outside and a gentle rustle from the palm trees, we dumped our bags and collapsed on our luxurious terrace, complete with cabanas, sun loungers and sofas.
We felt like we had won the lottery.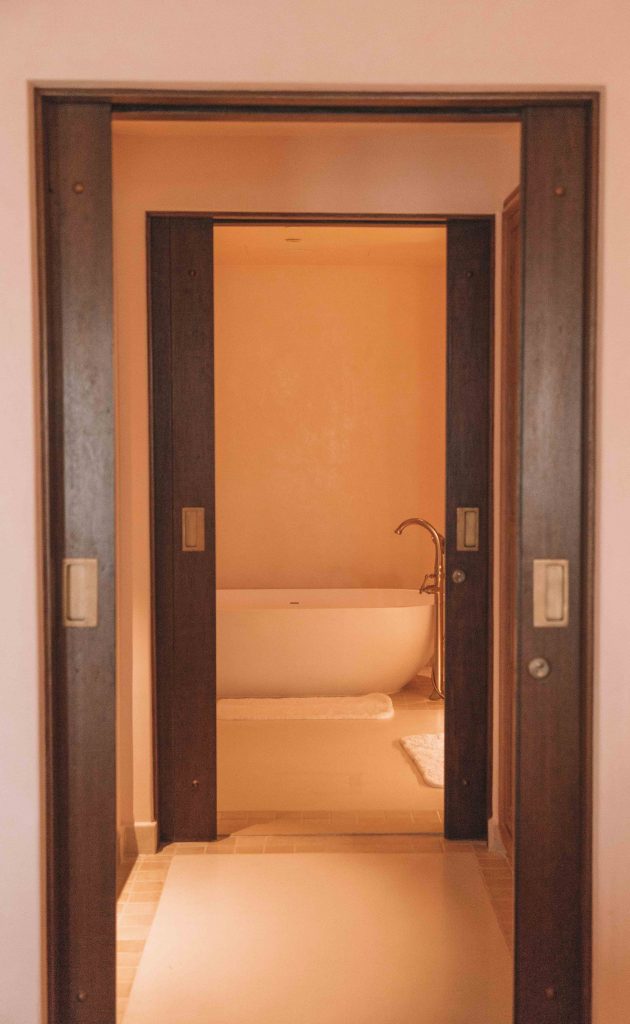 During our stay, we were treated to a full tour of the resort and had a quick peek at the other rooms on offer. The Resort offers Classic, Deluxe, Superior rooms and Suites, all of which are of the highest of quality-  and we would have been thrilled to stay in any one of them.
Below is an example of the Arabian Deluxe Room (twin bedroom).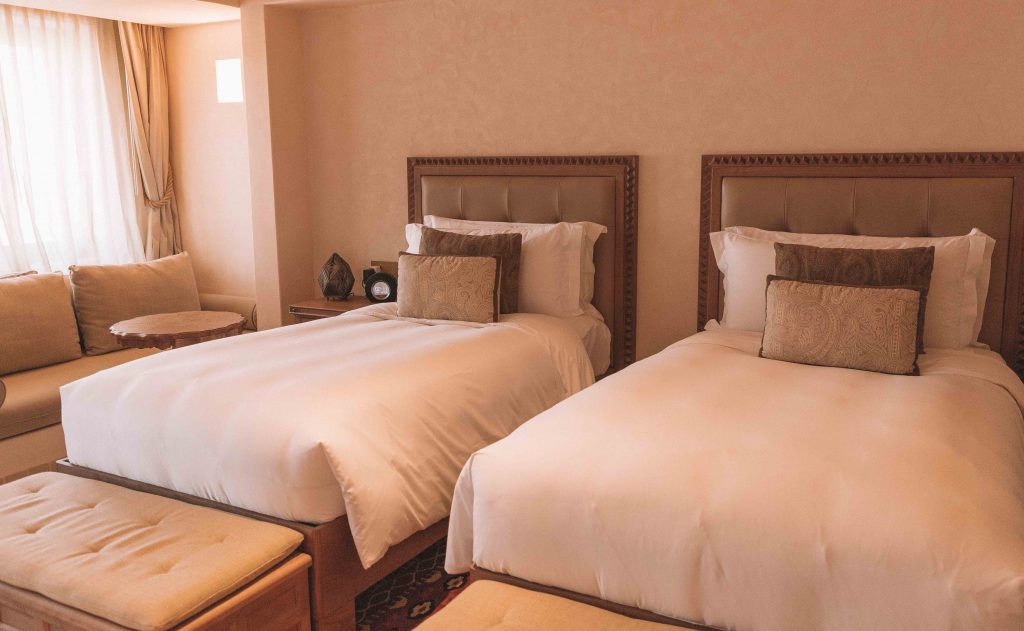 Al Wathba Resort Activities
Falcon Show
As the national bird of the UAE, falcons are incredibly important in Abu Dhabi, with falconry shows particularly popular throughout the state.
A small group forming, we sat fascinated as we were taught about the falcon during our own stay at Al Wathba Resort, before being shown the birds' hunting and flying prowess. My favourite fact of the evening was that falcons from the UAE must travel first class when being moved by plane, even if their handlers have to sit in economy.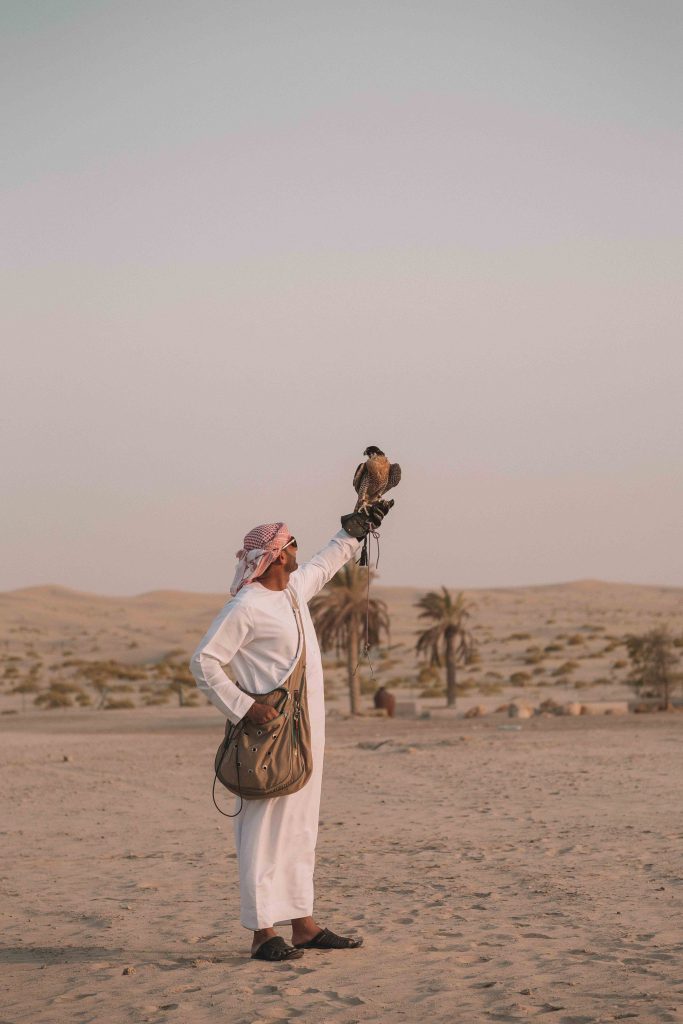 Falcon shows aside, Al Wathba also offers some other brilliant activities, including a sunrise horse ride, nocturnal animal safari (something I'm desperate to do), camel racing and an opportunity to explore the breathtaking Arabian landscape surrounding the resort.
With all these activities on offer – and the resort's kids club often in full swing – this hotel would also suit families wanting to experience a luxury, desert break in Abu Dhabi.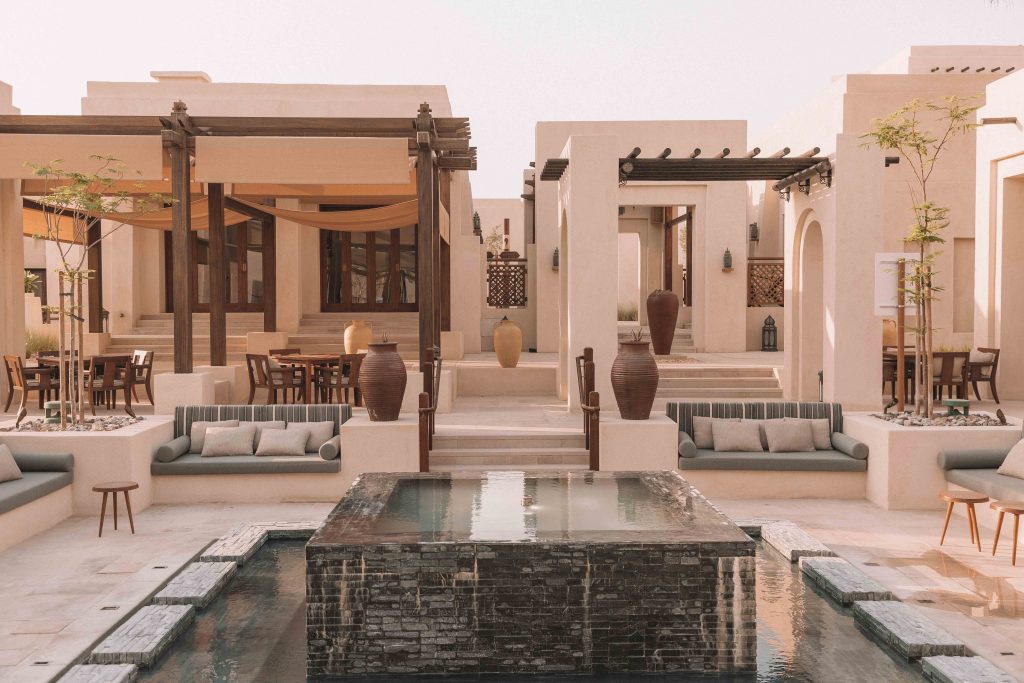 Swimming Pools at Al Wathba Resort
Admittedly, as were were treated to our own private pool at Al Wathba, we didn't get round to enjoying the communal pools – but they did look equally exquisite. Rather than your usual pool with some sparse sun loungers dotted around it, the pool area is beautifully designed, with tasteful fountains and outdoor seating aplenty.
As well as the main pool – complete with swim up bar – there's also a lovely looking childrens' pool, too.
Dining at Al Wathba Desert and Spa Resort
Sufficiently relaxed after our evening massages, we floated to Terra Secca – the resort's Italian-inspired restaurant – for a delicious dinner under the stars.
The resort boasts six other restaurants, including a traditional bedouin inspired restaurant, poolside bar and rooftop dining. For a small, boutique resort, we were pleasantly surprised by the amount of restaurants on offer – just another reason why Al Wathba is the best desert hotel Abu Dhabi.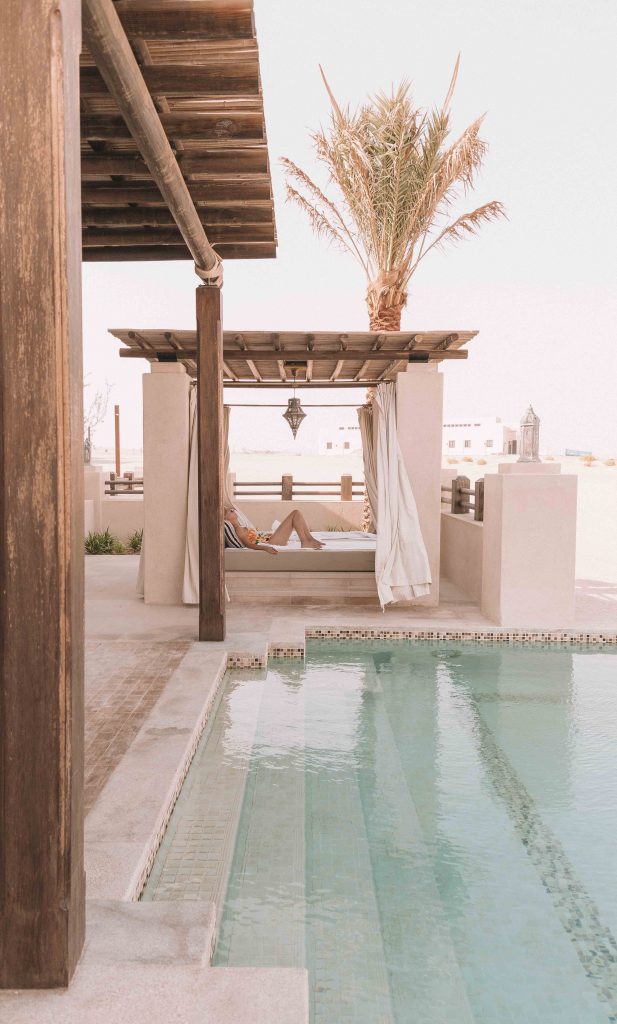 Is Al Wathba Desert Resort and Spa Worth the Money?
After a deliciously deep sleep in our huge king-sized beds, we left Al Wathba Resort and Spa with a heavy heart. Much like all of the hotels we've experienced in Abu Dhabi, this resort is truly breathtaking and so worth the money.
From the staff, who simply can't do enough for you, to the quality of the accommodation and dining options on offer, we truly couldn't fault it.
Ideal for couples or families alike, Al Wathba Desert Resort definitely tops the list of the best desert hotels in Abu Dhabi.