A Review of The Ampersand Hotel London
Opening my crumpled diary and my heart gave a kick:  Thursday 19 July decorated with dramatic exclamation marks and pink hearts. Although  originally scribbled in with excitement and anticipation, it was a date that was now making my stomach a fluttery mess of butterflies. Next week, we wold be hosting our first ever TTT meet-up with Sandals; a chance to meet new friends and share advice.  To be held at Sandals' flagship store in South Kensington, we'd be welcoming forty guests for an evening of Caribbean cocktails, networking and workshopping. It was the latter part of the evening that was causing me the most worry: imposter syndrome arriving defiant and loud.
In a bid to calm my nerves, I decided it was therefore essential to find a tranquil setting where we could prepare for our big night. A last-minute train into London during England's (endless) heatwave would be a recipe for disaster for two self-declared anxiety veterans.  I also hoped that the room might offer a little haven that we could return to to once the evening was over: a place where we could either mourn a night of nerves, or bask in the relief that we'd made it through the night without forgetting our names.
I chewed furiously on my nails and searched the internet for hotels.
Growing impatient, I grabbed my phone and turned to Twitter; sending out an SOS call for hotel recommendations in the South Kensington area. In a matter of minutes, my appeal was answered, with one name appearing again and again: The Ampersand Hotel London. From descriptions of 'quirky' and 'colourful', to 'welcoming' and 'peaceful,' I was intrigued to discover more about this exclusive boutique hotel.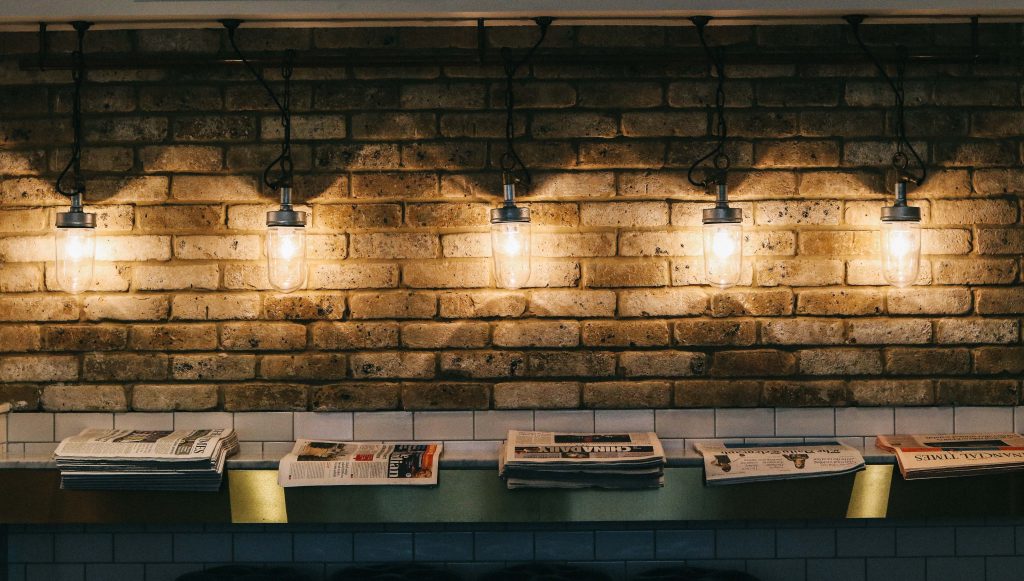 Scrolling through a review from our fellow travel blogger, Heroine in Heels, I immediately knew that this was our place.  Located just a few minutes' walk from our event, it would be the calming haven we were after. A member of the Small Luxury Hotels collection (a collection we've become mildly obsessed with having previously stayed at Stapleford Park, the Luton Hoo, The Arch and The Bath Priory ), I booked our stay immediately. Already feeling calmer in the knowledge that we had The Ampersand Hotel to return to after our event, I closed my diary, took a deep breath and let the next week fly by in a haze of nerves, anticipation and (the occasional) moment of excitement.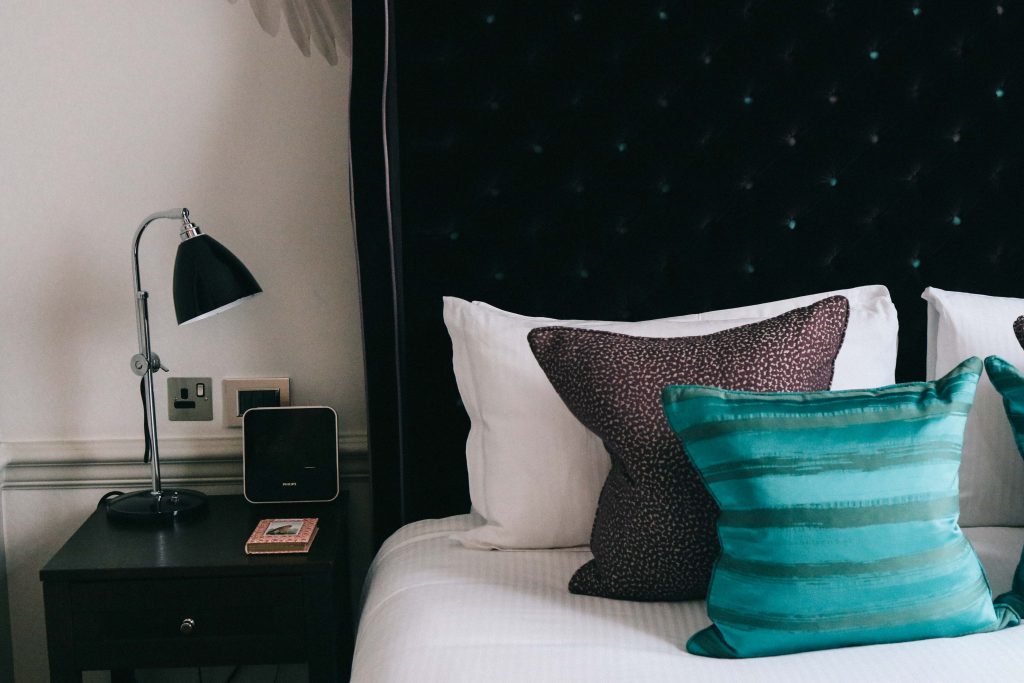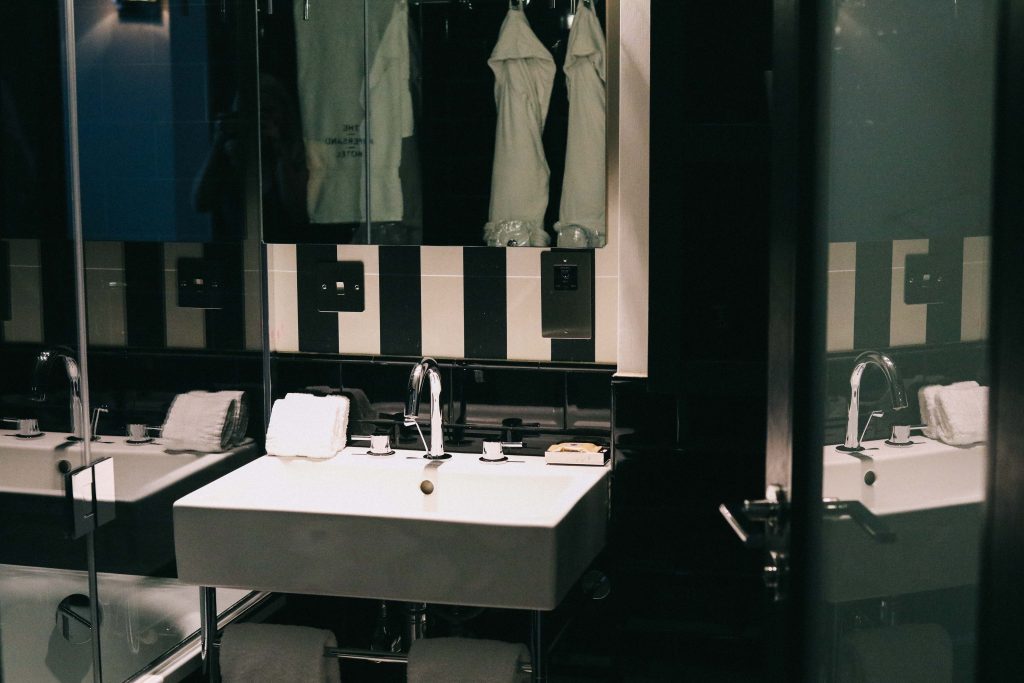 "I'm going to take you to see one particular room first", our friendly host told us, "but if you don't like, let me show you another that I think you might like".  Gently opening the door to Room 8, the welcoming coolness felt heavenly. "No, no", Laura said confidently as she quickly made herself comfortable on the room's large sofa, "this is perfect".
Located on the ground floor, our Deluxe Room was calm, quiet and decorated with a subtle 'bird' theme that fluttered throughout. By the bedside even sat a small, sugary pink book of birds; a little token we were able to take home with us. Looking up at the room's large, Victorian vaulted ceilings,  it was already clear that The Ampersand Hotel was a beautiful mix of the traditional and the unexpectedly quirky.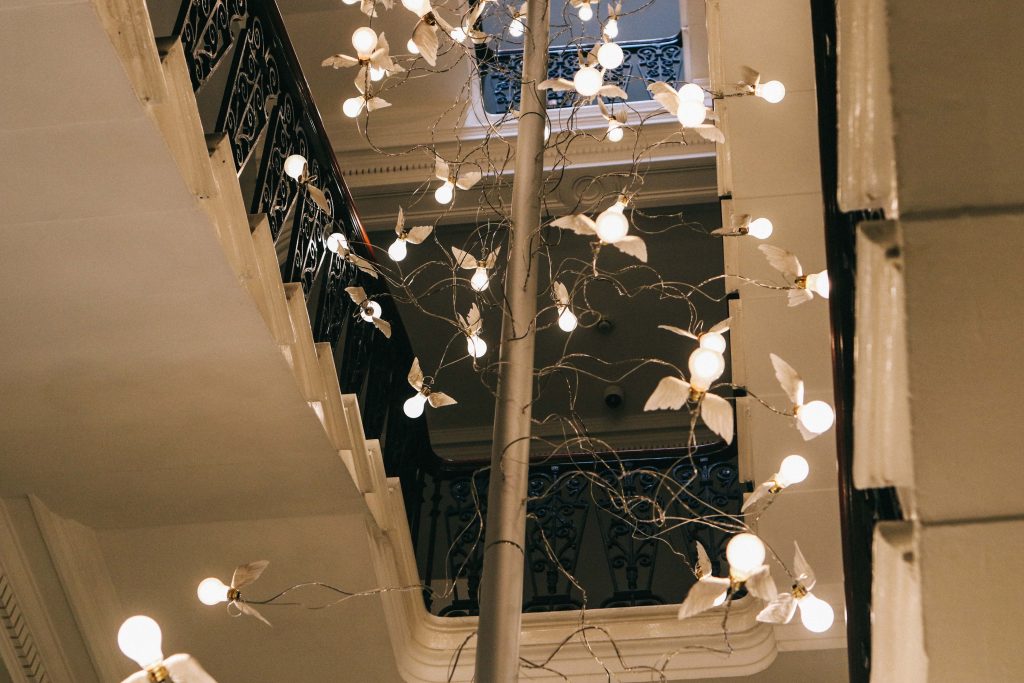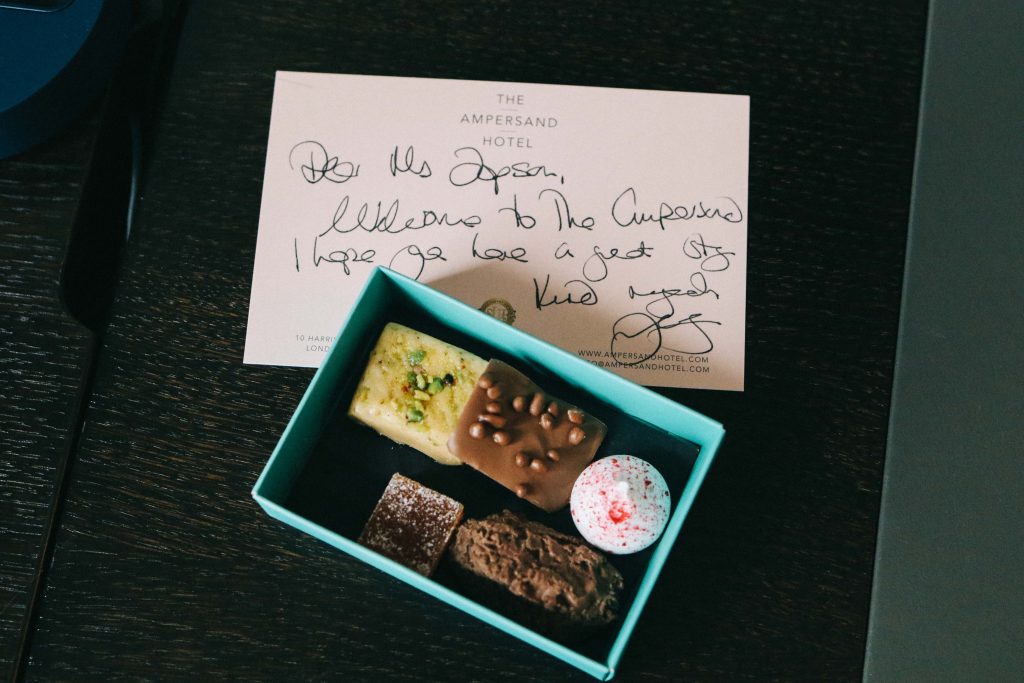 Collapsing onto the bed, we shared the small box of treats that the Ampersand team had thoughtfully left for us. Over mouthfuls of chocolate, we went through our notes just one last time; attempting to identify at least one or two useful things to share later that night.
Beginning to wonder if it was possible to hold our meet-up from within the plush confines of our hotel room, I forced myself into action. The bed was becoming far too cosy for someone who needed to be an apparently confident hostess in an hour's time. Disappearing into the monochrome bathroom (a room Kris Jenner would be proud of),  I treated myself to a long, hot shower, complemented by the hotels' L'occitaine essentials. Squeaky clean and (I assume) smelling delightful, I gave myself a stern talking to in the bathroom mirror.  It was time to face the music.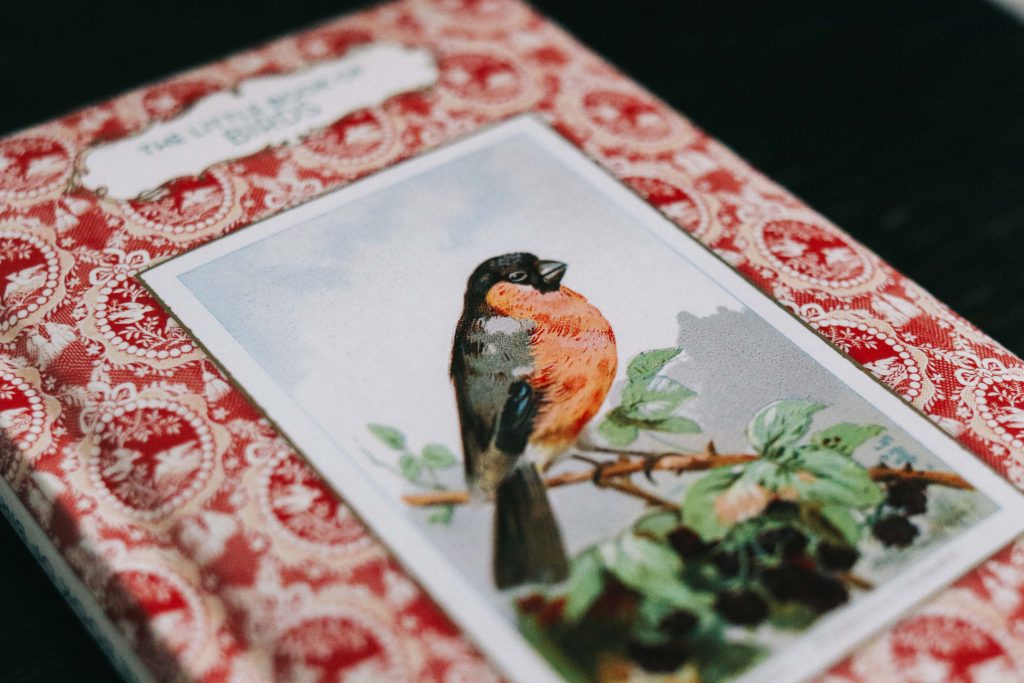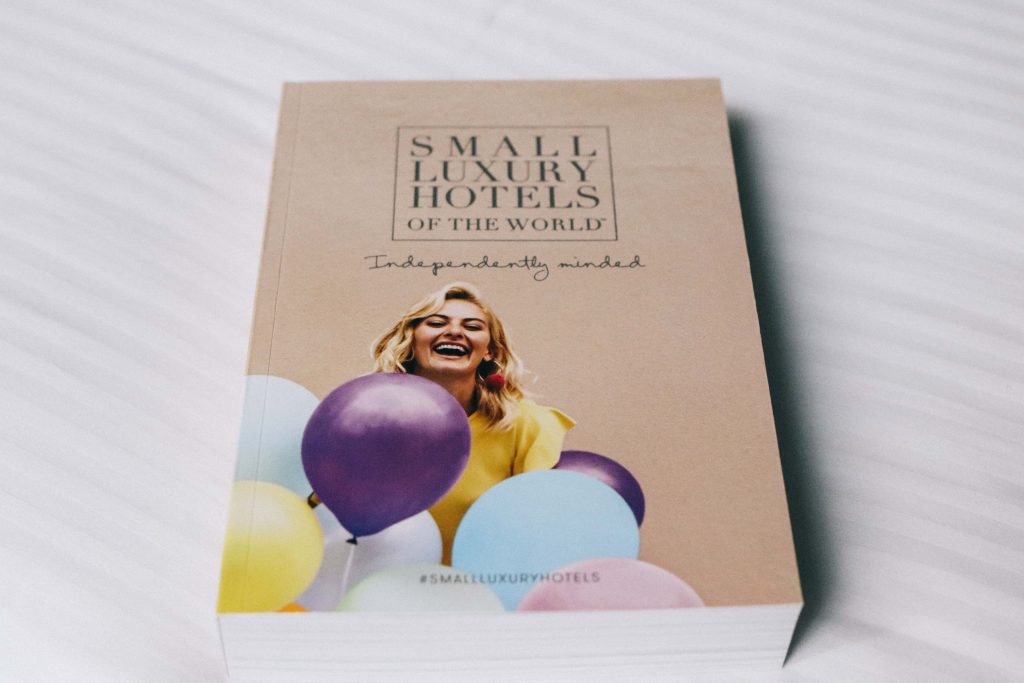 "Good luck!" the reception team called as we marched out the doors of The Ampersand Hotel. I felt slightly giddy; slightly famous. Muttering vague mantras and self-affirmations to ourselves, we walked for just a few minutes before arriving outside Sandals' glittering, flagship store. Reassuringly, we could still see the hotel just around the corner.
Hesitating slightly at the entrance, it wasn't long before we were lured in by the sight of colourful cocktails and a busy Sandals team preparing for the event. It was an overwhelming moment for us both: the 19 July 2018 being exactly four years since we originally opened our Instagram account. The Universe is a funny place.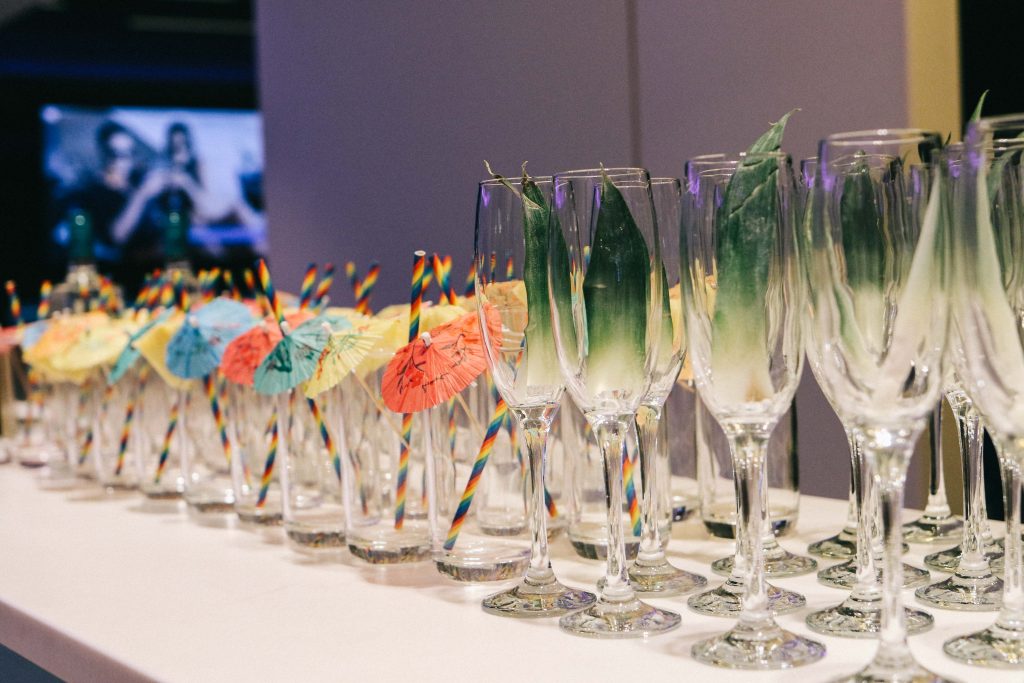 As guests began to arrive, our initial nerves evaporated. Having the opportunity to finally meet so many of our peers and online community was incredibly special.  In between hugs, excited conversations and rum cocktails, our anxious thoughts were quickly forgotten.
Now deliriously happy  (in part due to the cocktails), we took to our sumptuous sofa to discuss all things travel. Sharing experiences and thoughts with other travel bloggers such as Heroine in Heels, Adventures of a London Kiwi, Sister Sister Travels, and Roaming Required  was a far from daunting experience. In fact, it only confirmed to us how fortunate we were to be given the opportunity to surround ourselves with such an inspiring and friendly community.
The rest of the evening passed in a colourful blur of laughter, delicious Caribbean food and plenty of sparkle thanks to Beauty Blvd. I'm not sure anyone escaped the night without a glittery masterpiece framing their face.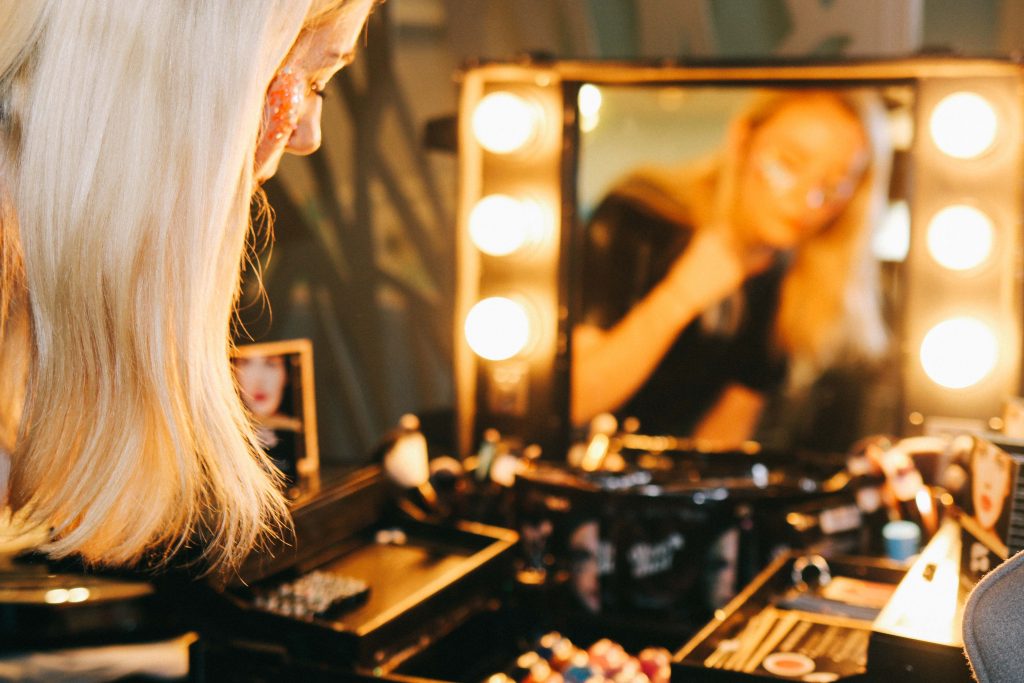 "Can we rewind tonight and start all over again?", Laura asked as we said our final goodbyes. "I wouldn't waste time being nervous second time around." Simply relieved that the evening had passed without a hint of hyperventilation, I laughed and picked up our bags – eager to return to The Ampersand Hotel to digest the event properly over a hot cup of tea (or glass of wine).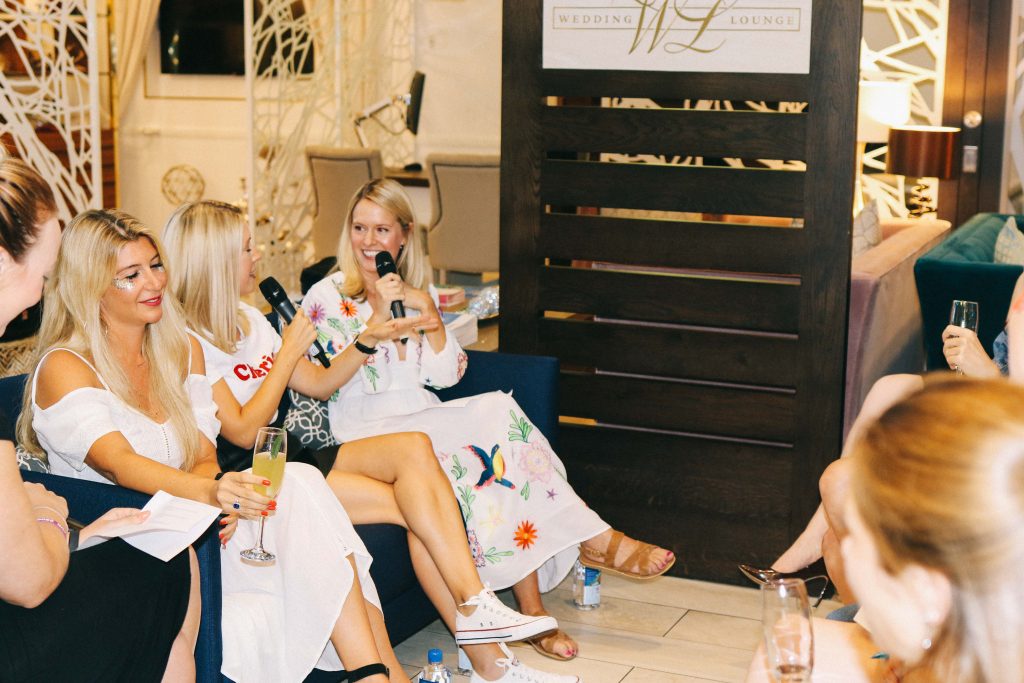 Wandering out onto the streets of South Kensington – the air still warm – we floated back to the hotel on a cloud of elation and mild exhaustion. Rounding the corner and the Ampersand's handsome exterior soon appeared: its windows glowing warmly and the smell of coffee drifting through the lobby.
Quietly unlocking the door to our room, we found that it had already been prepared for us: a turn down service leaving behind freshly pumped pillows and a small, sweet treat. Melting into the bed, my planned debrief with Laura lasted just a few minutes before I fell into a deep sleep; the sounds of central London now seeming a world away.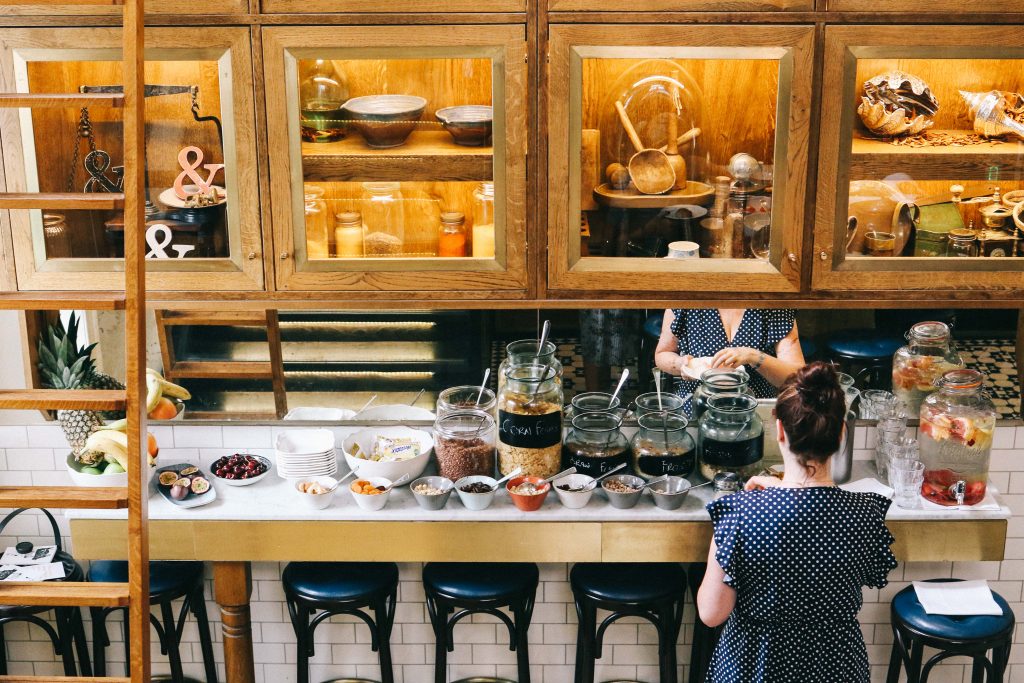 "What time is it?" Laura murmured. Reaching for my phone, I jerked upright: "It's already 9.30am!" Having both apparently fallen into comas overnight, we'd slept through the usual morning rush hour and were now running more than a little late.  Hastily prodding contact lenses into my eyes, I dressed quickly – eager to discover the hotel's breakfast offering. After a night of adrenaline and alcohol, my stomach was protesting nosily. I was starving.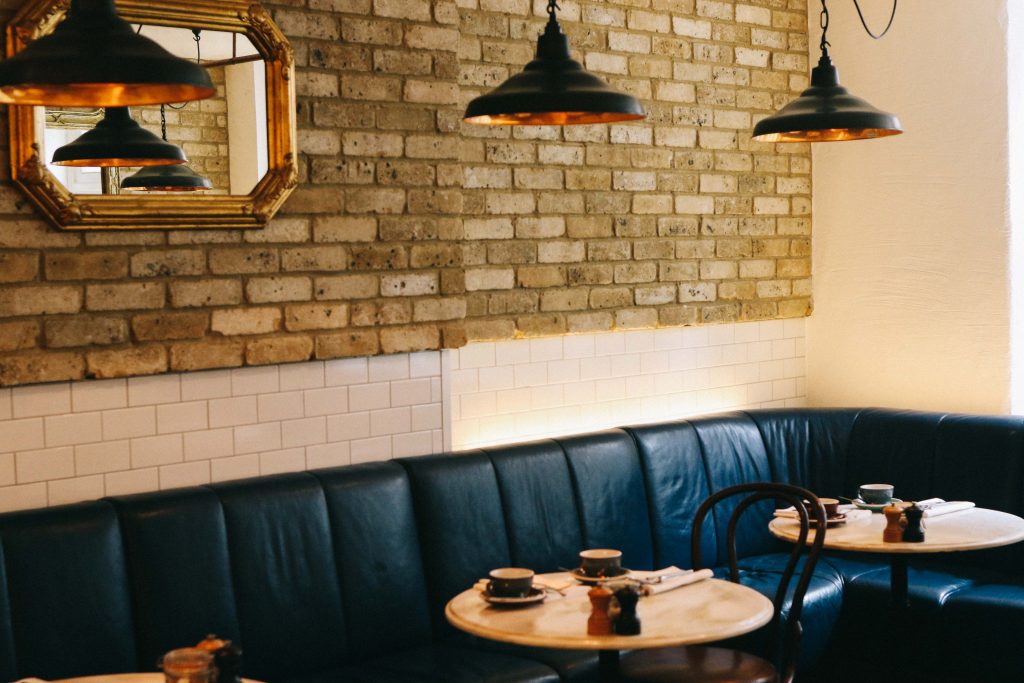 Meeting with our friend Rebecca  (a lovely lady who had come to support us the night before), we enjoyed a slow, delicious breakfast from the hotel's incredibly generous buffet; complete with steaming cups of fresh coffee. Forget a sterile offering of eggs and cereal, the hotel boasted a homely kitchen area, complete with cabinets full cookery books and nicknacks. Now a Friday morning, the room had a relaxed feel to it as we made our way to and from the kitchen area; tasty delicacies continuing to catch our eye.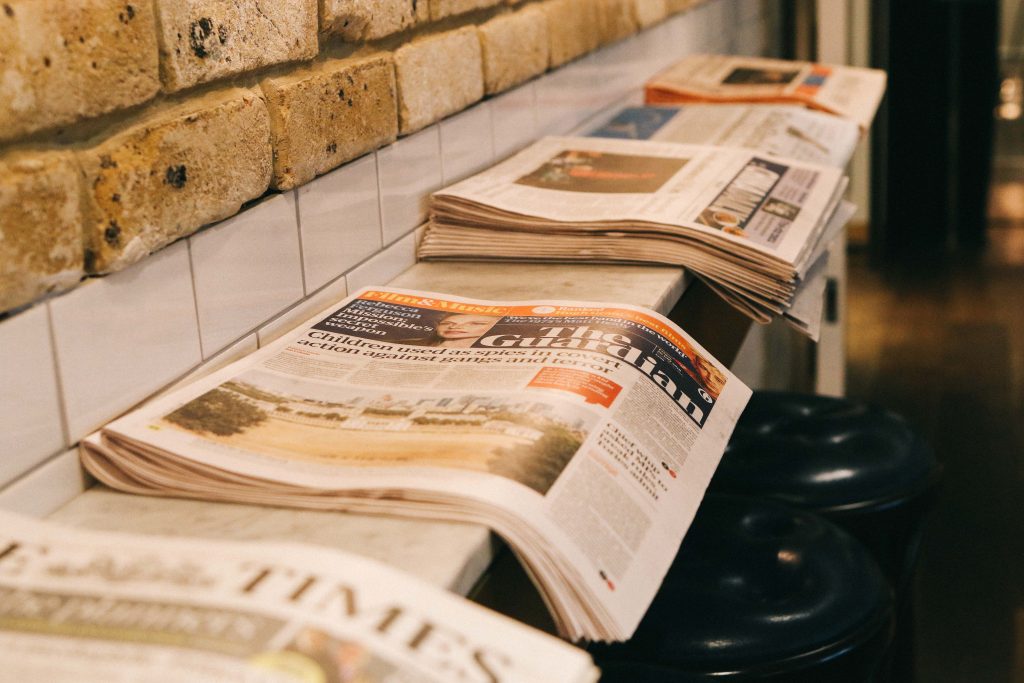 Keen to carry on our morning in the homely surroundings of The Ampersand Hotel, we made our way upstairs to the hotel's colourful drawing room for more pots of tea. For those looking to explore more of the local area, the hotel is also just a stone's throw away from London's Museum neighbourhood, with attractions such as the Natural History Museum and the V & A nearby.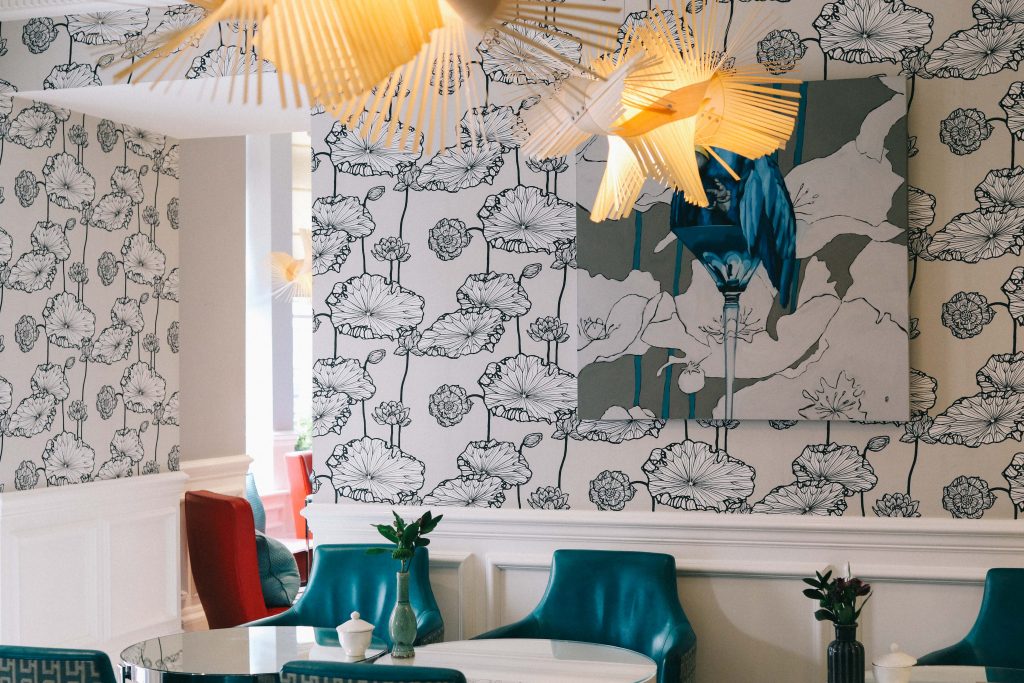 In keeping with the hotel's neighbour – the Science Museum – The Ampersand Hotel also offers an unapologetically geeky 'Science Tea,' which was recently awarded the 'Best Themed Afternoon Tea 2018'. Settling down into our chairs in the drawing room, I watched enviously as staff set up for the day's upcoming guests. Small jars of paintbrushes were delicately laid out on each table; chocolate-inspired archeological digs ready and waiting.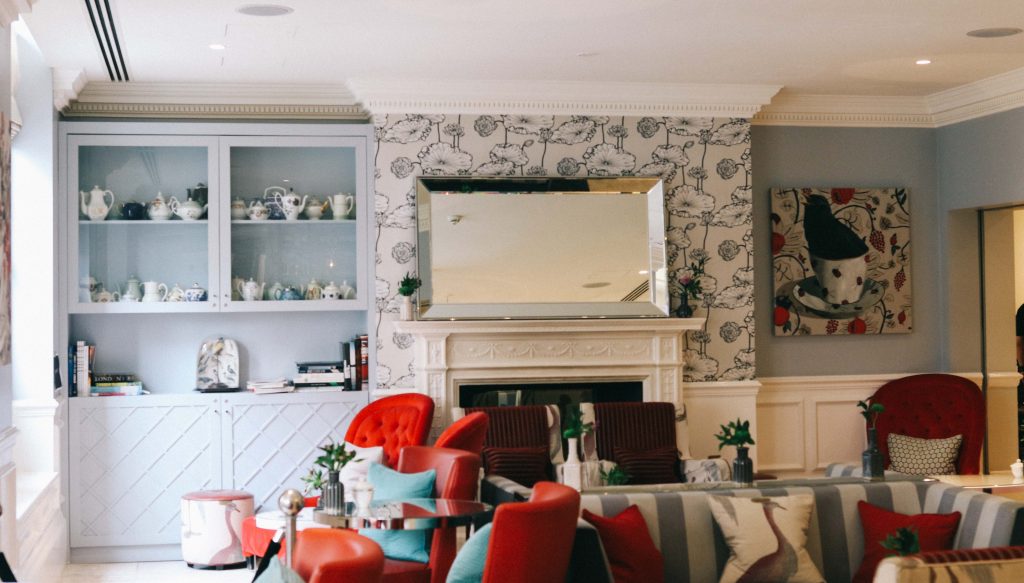 Surrounded by an eccentric collection of teapots, taxidermy and brightly coloured sofas, we continued to digest the previous night's events. Settled within the cosy setting of the hotel's 19th century drawing room, it was all too easy to forget that we would soon be outstaying our welcome; check out time now looming. Reluctantly, we gathered our things and prepared to leave.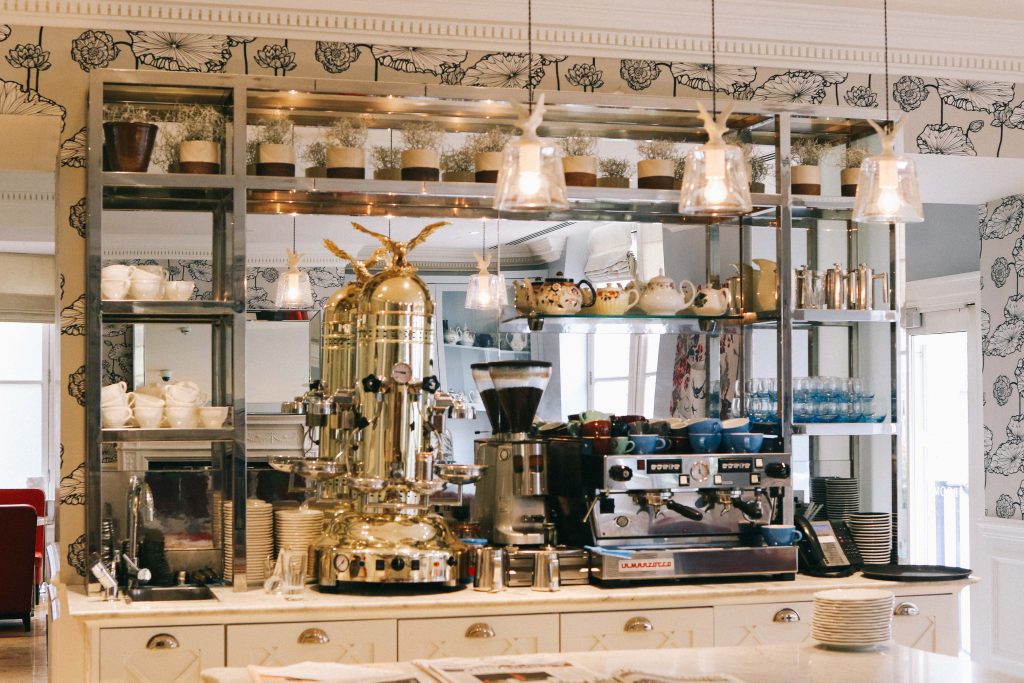 Stepping through the Ampersand's doors, I realised that just 24 hours before we had arrived at this hotel nervous and hunched; full of worries and anxieties. Today, however,  we were leaving rested and relaxed: a night of cocktails and a stay in a luxury hotel surely the antidote to any worldly stresses.  Quickly slipping into London's crowds, we clutched a small memento from our night – the hotel's little book of birds.
The Ampersand Hotel provided us with the perfect stay, offering a peaceful sanctuary to prepare for our first ever Twins That Travel meet-up. We just hope that next time we return, we are a little calmer and more relaxed; ready to enjoy this wonderful hotel fully.
Thank you Small Luxury Hotels for inviting us to stay at The Ampersand Hotel.
Pin for later: