You might think I'm a little hasty writing this list of the UK's best springtime breaks. It's still only February after all – a month commonly considered the ugly sister of the calendar year. In fact, this time last year, the country was shivering under a blanket of snow and ice – the Beast From The East roaring through our cities. Yet, and a year on, things are a little different. Daffodils are already here; their little yellow faces turned upwards towards the sun. The air smells like freshly cut grass and white airplane trails fill the sky.
February has had a make over.
With the usual grey, damp air feeling almost springlike, I've found myself dreaming of warmer months: planning UK spring breaks filled with snowdrops and bluebells; magnolia blossom and light evenings.
Below is the result of this dreaming: a list of five places that (I believe) look their most beautiful when bathed in that sparkling springtime light. From fresh coastal walks, to breaks in Somerset's rolling hills, I hope this list will inspire you to make the most of the UK as winter fades and the springtime blossom arrives.
5 Of The UK's Best Springtime Breaks
Hidden in the green folds of southerly England, lies the beautiful and poetic Hampshire. A place once ruled by ancient Kings and Queens, and home to the romantic landscapes that inspired some of our greatest literary works, Hampshire makes for one of the UK's best springtime breaks.
The county of Hampshire begins in maritime Portsmouth, winds its way through the magical and ancient heaths of the New Forest, and ends just short of the wilds of the North Wessex Downs. It is a regal, diverse and ancient county – and one in which you'll find one of my favourite English villages.
Chawton
Chawton – a small village nestled in the heart of pastoral Hampshire – appears like a watercolour painting. Apparently featuring only a small village pond, rose-framed cottages and row upon row of thatched roofs, you might wonder why I steered you to this sleepy little hamlet.
'Everybody is acquainted with Chawton and speaks of it as a remarkably pretty village', Jane Austen once wrote to her sister. Indeed, Chawton is not just any middle-England idyll – it was once home to England's most famous female author.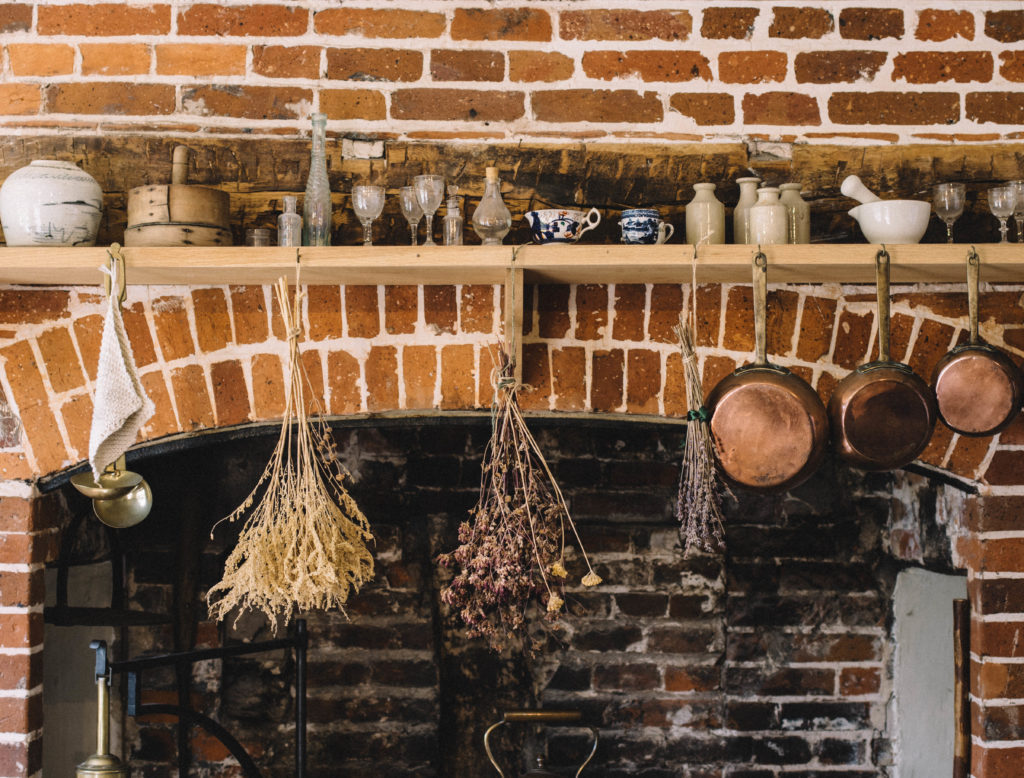 The village, a serenely quiet countryside haven, is now home to the Jane Austen Museum, housed inside the very same redbrick house that she once lived. Inside, each sun-dappled room is filled with Jane's own personal items: her original manuscripts; her writing table and bookcase; a patchwork quilt that she made with her mother; and some of her favourite jewellery. It is a beautiful, peaceful and surreal place to visit – and the very spot where Jane penned some of her most famous works.
Outside, and through the cottage's peony-filled garden, lies the wider village – with a beautiful walk that leads to Chawton House Library. Following a lane lined with apple blossom trees and clusters of bluebells, visitors will soon find themselves at the entrance to what Jane once referred to as 'The Great House'. An imposing, Elizabethan manor once owned by Jane's brother, this beautiful building once hosted glittering dinner parties and the Austen family's well-heeled friends.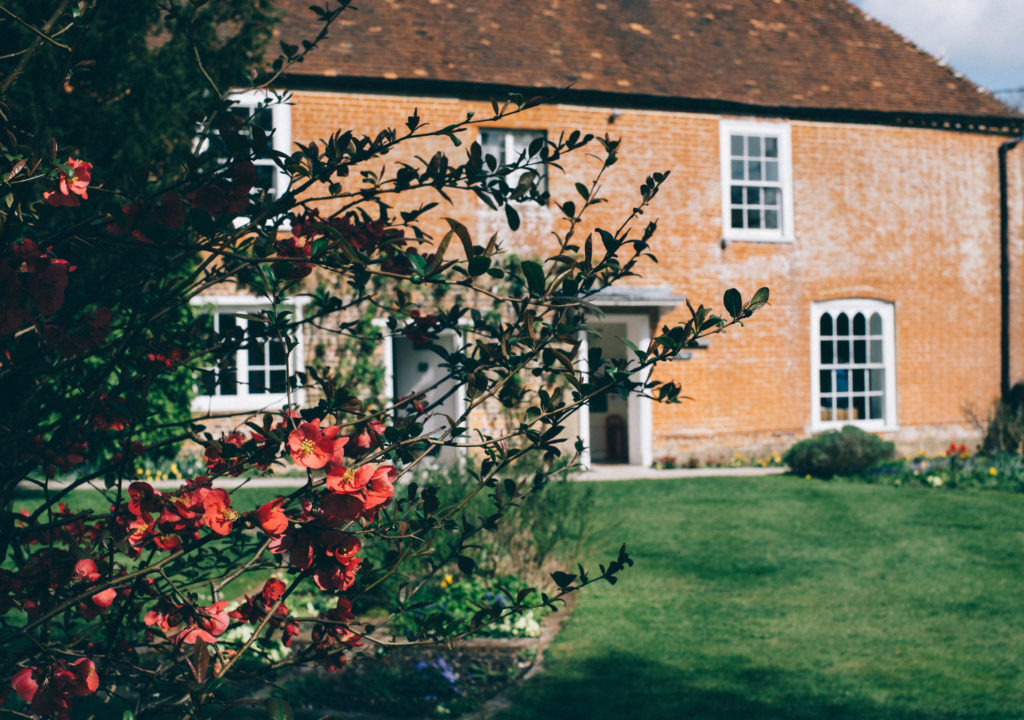 Today, the Library is dedicated to early women's writing and is an unexpected hub for researchers and scholars. Boasting impressive gardens (complete with working bee hives) and a pretty cafe that serves tea and cake, the Chawton House Library is certainly worth a visit this spring.
Winchester
Having strolled the rural lanes of Chawton, next make the short journey to neighbouring Winchester. A mere 25 minutes away by car, Winchester is Chawton's nearest city, and a place that Jane Austen was incredibly fond of. Once the ancient capital of England and the seat of Alfred the Great, Winchester hides a dizzying and rich history.
Winchester – particularly during the springtime – is unbelievably beautiful. Around the city's centrepiece – the ancient Winchester Cathedral – lie fields of delicate snowdrops and blushing tulips. Nearby, the city's winding river Itchen fills with colourful rowing boats and punts. Away from here spreads a web of waterside trails, each leading into the picturesque river valley that surrounds the city.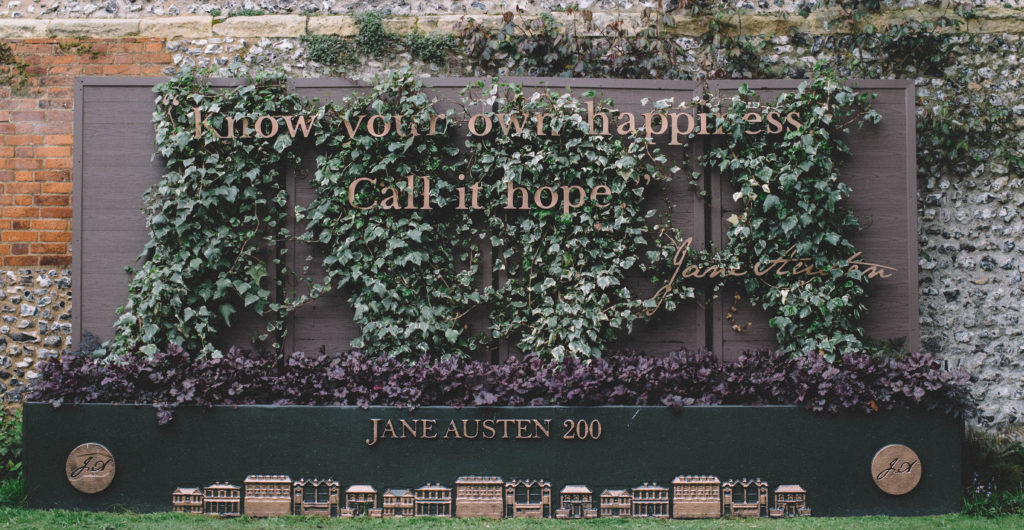 Back in Winchester and its ancient cobbled lanes are lined with handsome Elizabethan and Regency buildings, each filled with independent boutiques and cosy pubs. The Old Vine, in particular, is a perfect spot for lunch – boasting views across the cathedral. When it comes to deciding on the UK's best springtime breaks, a trip to Hampshire should certainly be high on your list.
Read more: our complete guide to Jane Austen's England.
2. Margate
Come the summer months and England's newly rejuvenated Kent coast comes alive with families, sticky ice-cream cones and neatly pinstriped parasols. Incredibly popular, the 'Garden of England' rapidly fills with visitors and guests, as the familiar scent of sunscreen lingers in the air.
Yet, rather than waiting until the summer crowds arrive, why not seize upon those first signs of spring and head to the coast? The now newly cool Margate, in particular.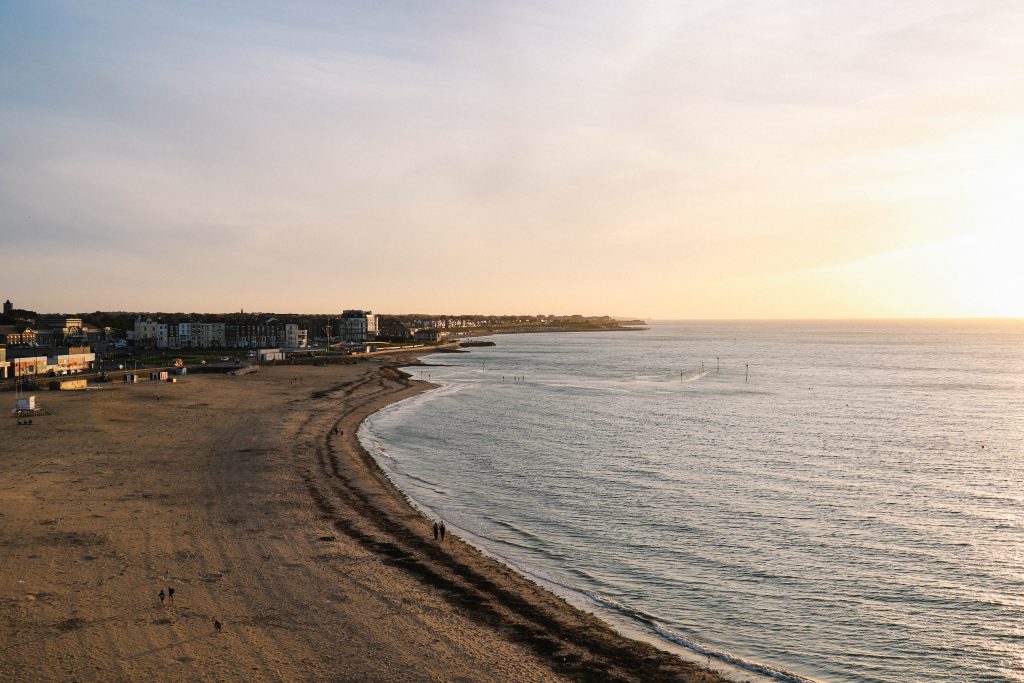 It is true to say that Margate has undergone something of a phoenix from the flames revival. A wildly popular coastal resort in the past, the town spent much of the last two decades forlorn and ignored: shuttered shops and a struggling high street dominating the local headlines.  Today, however, Margate glitters thanks to a vibrant newfound energy; one that has transformed the town into a hipster hangout, complete with an irresistibly 'instagrammable' theme park and cluster of roof top bars.
There is a surprising amount to do in Margate, aside from a sunny walk along its (beautifully golden) sands. The Turner Contemporary Gallery – overlooking the sea – is particularly worth a visit. Located at the very spot where artist JMW Turner once lived, this small but perfectly formed gallery boasts some brilliant exhibitions and original artworks. Admission to the gallery is free and a small cafe, boasting beautiful sea views, can be found inside.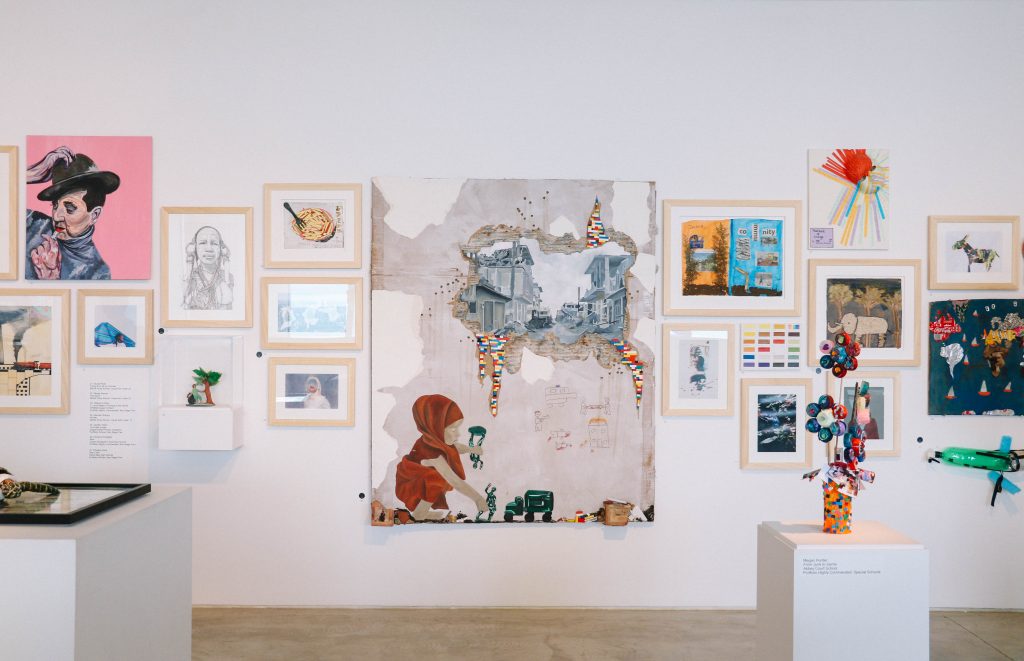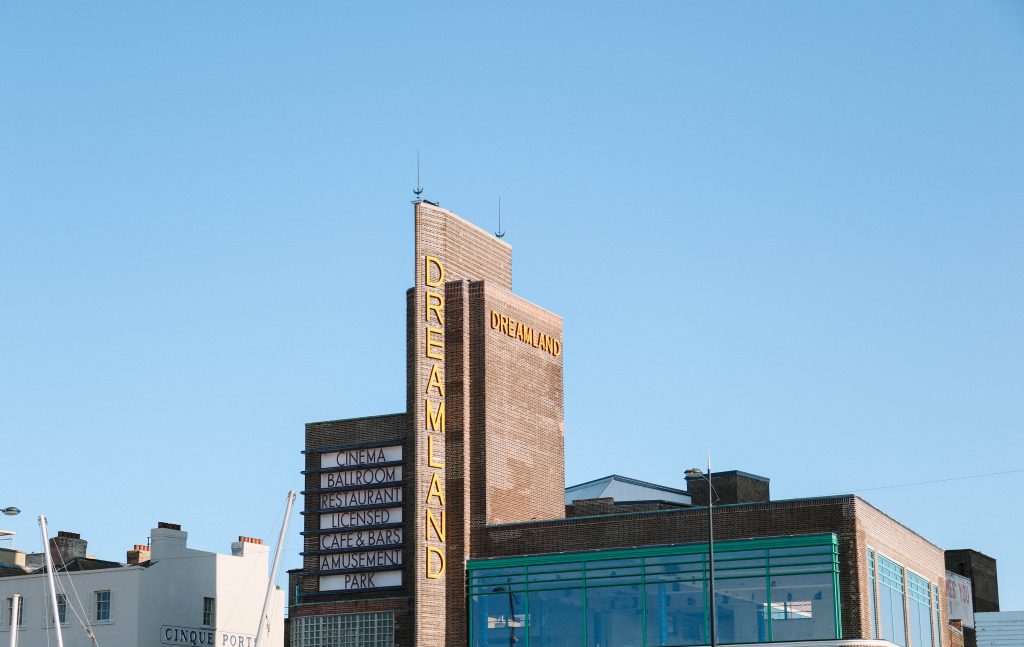 With spring in the air, there's perhaps no better place to visit than Margate's crowning glory: Dreamland. Formally teetering on the brink of closure, a 'Save Dreamland Campaign' saw the park completely refurbished, to the tune of £13 million. A dazzling, rainbow-coloured vision of kitsch seaside entertainment, Dreamland now forms part of Margate's thriving beachfront district. In 2017, it also opened 'Ziggy's Rootftop Bar', boasting beautiful evening views across the very landscape that once inspired Turner.
Park entry is free from April 6th April 2019 (opening season), with the option to pay for rides as you go.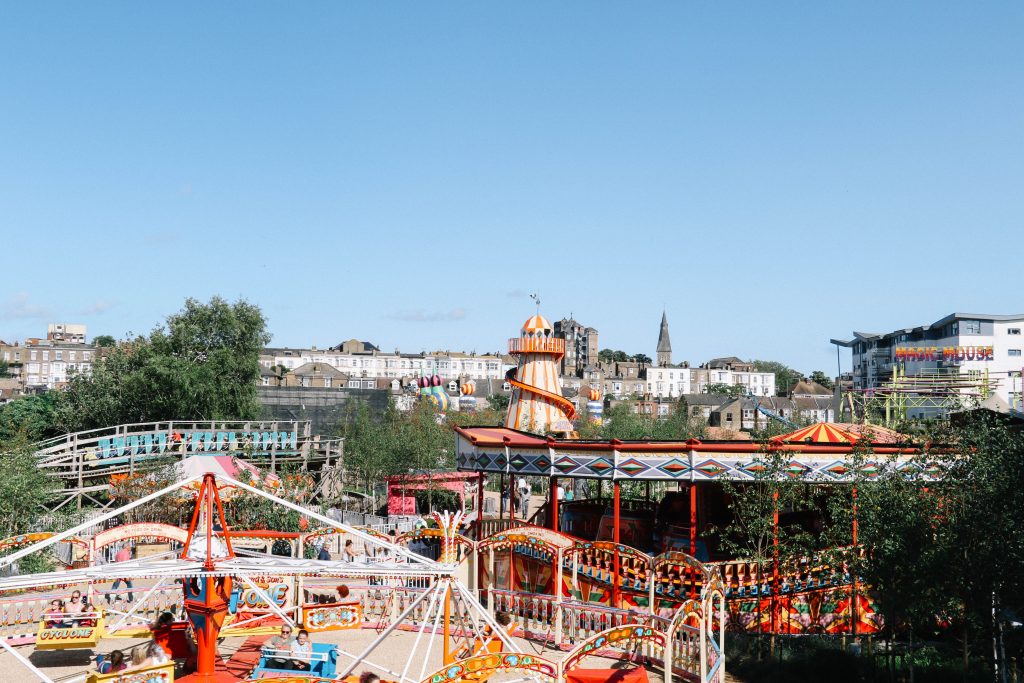 Lastly, no springtime break to Margate would be complete without a meandering walk along Kent's green coastline. Nearby Botany Bay and – further along – the picturesque Kingsgate Bay, offer a number of truly breathtaking routes to enjoy.
Read more: our complete guide to Margate.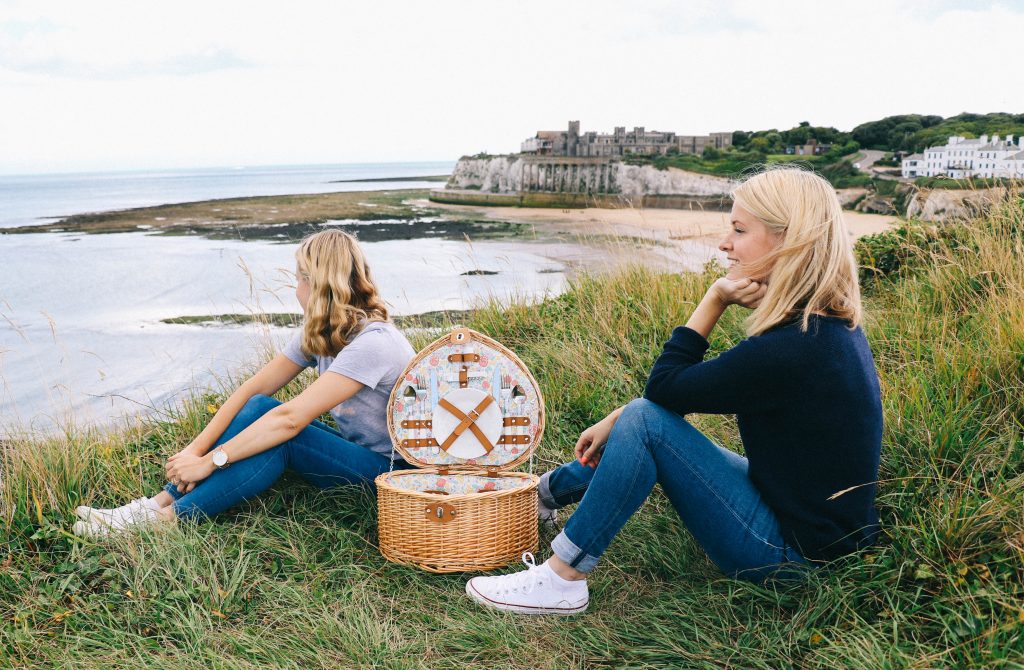 3. Somerset
When writing this guide to the UK's best springtime breaks, it was in fact the rolling county of Somerset that first came to mind.
Over recent years, I've spent a lot of time exploring the hummocked hills of this pastoral county; each visit persuading me that it's perhaps one of my favourite spots in the UK. Often described as one of the country's sleepiest and most rural counties, Somerset is filled with both idyllic villages and vibrant cities, including upcoming Bristol and well-heeled Bath.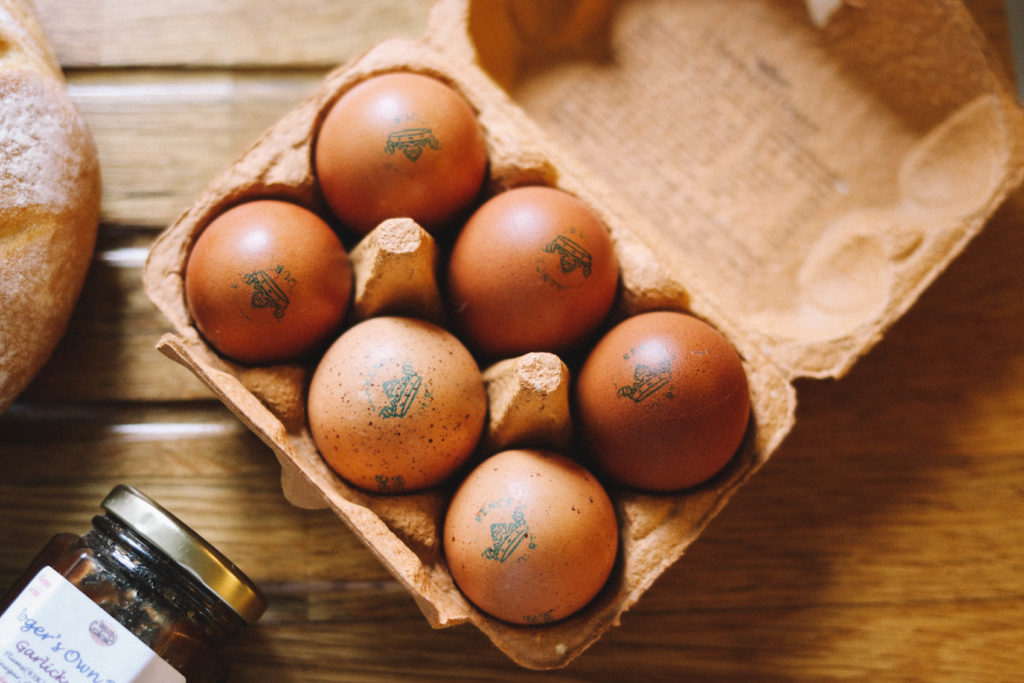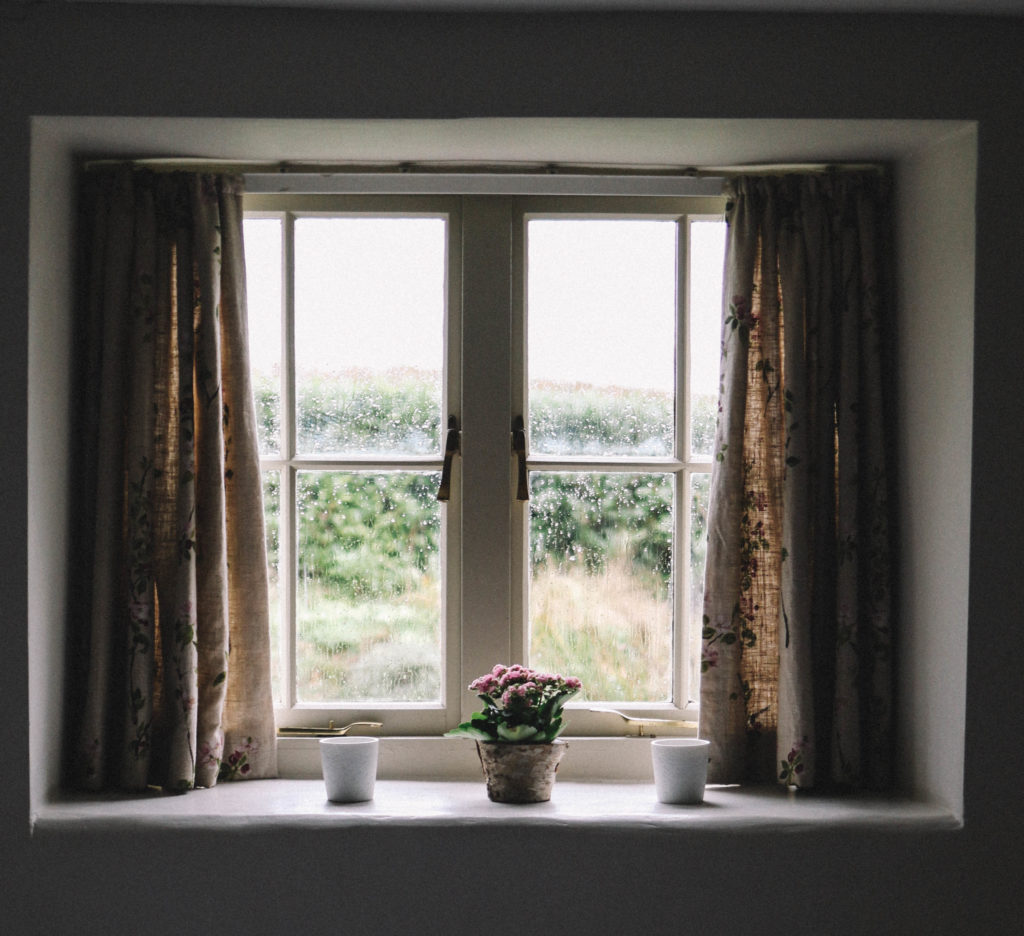 With spring on the horizon, I'd urgently advise you head immediately to the quietest Somerset village you can find, and make yourselves at home in a pretty cottage. Perhaps my favourite Somerset stay came courtesy of Bluebell Grey cottage, nestled in the tiny hamlet of Cricket Malherbie. Surrounded by countryside walks, the cottage is also within driving distance of the newly gentrified town of Frome – home to a wildly popular artisan market – and the mysterious, incense-scented idyll of Glastonbury. For those mystics amongst you, be sure to visit both Glastonbury Tor and Glastonbury Abbey.
Also worth a visit is a trip to England's smallest city: Wells. Situated on the border of the romantic Mendip Hills (a place boasting an almost endless number of springtime walks), Wells is contained within just 2.11 sq miles; much of which is dominated by the wonderfully Gothic Wells Cathedral. If visting, pop by Bishop's Palace and Cathedral Close; some of the most photographed parts of the city (you're very likely to have already seen Cathedral Close on your Instagram feed).
Lastly, and before you leave Somerset, take the time to stroll the handsome Regency streets of Bath. I'd highly recommend a stay at the Bath Priory Hotel or, and if you feel like splashing out, a night at The Pig Near Bath.
Read more: Our guides to Bath can be found both here and here. We also have an article on our last trip to Somerset, alongside our flying visits to neighbouring Dartmoor, Dorset and Cornwall.
4. The Cotswolds and Oxford
I've lost count of how many times I've visited (and written about) the dreaming spires of Oxford and the honey-coloured Cotswolds. They are both parts of the UK that I never tire of – especially during the springtime.
There is perhaps no part of England more romanticised and swooned over than the many villages of the Cotswolds. Criss-crossing five counties and spanning 800 miles, the area of the Cotswolds is deceptively large, its famous wolds (small hills) starting near Oxfordshire and winding down to Somerset; a trail of chocolate box cottages left in its wake.
If hoping to take a weekend break in the UK this spring, then perhaps begin in one of the Cotswolds' more central towns or cities – Oxford or Chipping Norton.
Oxford
Of course, Oxford needs no introduction: a giant of the academic world, this city overflows with historic colleges, winding spires and a Harry Potter-inspired backdrop. It's an ideal place to spend a spring weekend, particularly when Christ Church Meadows burst alive with swaying daffodils. Without the throng of summer visitors, the famous river Isis will also be fairly quiet, allowing you to try your hand at punting in relative peace.
Of course, no trip to Oxford would be complete without admiring the very locations that featured in the Harry Potter films. Christ Church Dining Hall is almost surreally impressive, as is the Duke Humfrey's Library (where Harry and Hermione spent so many hours studying). Christ Church College charges £8 for entry during the springtime, whilst entry to the Bodleian Library (where you'll find the Duke Humfrey's Library) costs £6 for a 30 minute tour.
Lastly, be sure to enjoy High Tea at Oxford's eccentric The Grand Cafe.
The Cotswolds
From Oxford, make a beeline to the pretty villages of the Cotswolds: an area that surely offers one of the best UK springtime breaks. Bibury is certainly a must-see; a small village that hides one of the most photographed streets in the UK: Arlington Row.
Bourton-on-the-Water is another picture-worthy village, as is nearby Painswick. However, with spring rolling in, why not head to the lesser visited villages of Great Tew and Little Tew – both tantalisingly close to the affluent Soho Farmhouse. Surrounded by miles of empty fields and hidden forests, these Cotswold villages are some of the most peaceful.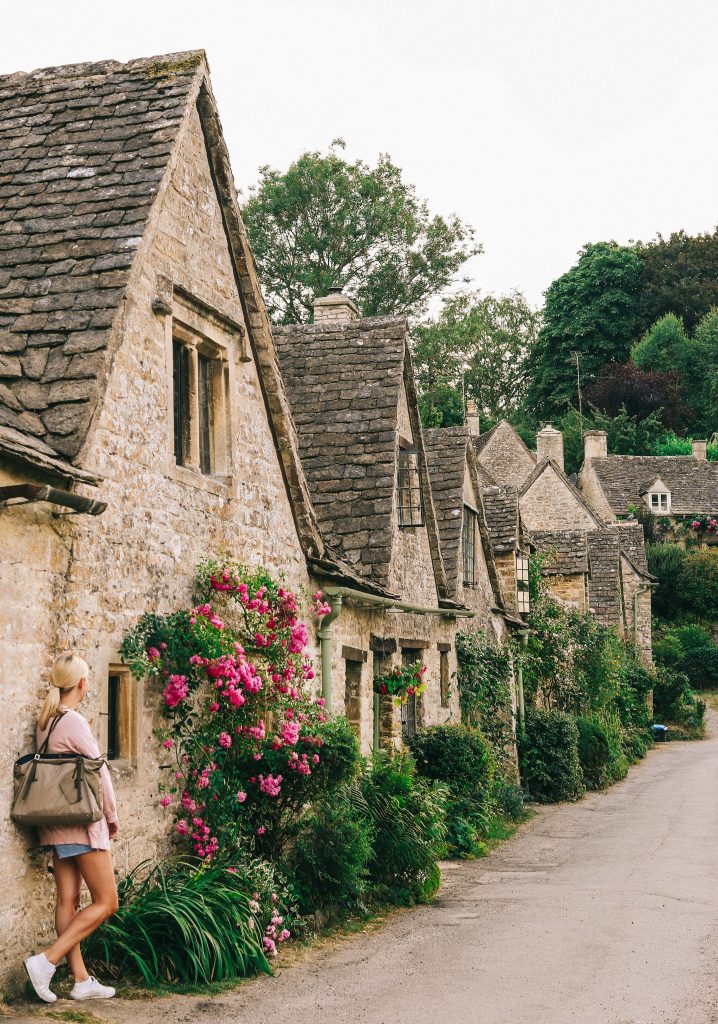 Read more: you can find our complete guide to visiting the Cotswolds here. Also worth a read is our local's guide to Oxford, and our guide to Cotswold luxury cottages and glamping sites.
5. Liverpool
When dreaming of the UK's best springtime breaks, perhaps you're imagining only idyllic countryside retreats, or vistas filled with bouncing lambs and fallen blossom. But what about using this newfound sunshine to plan a city break? Exploring springtime in some of the UK's most vibrant hubs?
Until a few years ago, we had never stepped foot in Liverpool. In fact, I'm not sure we had even considered a trip there. Yet, following our inaugural weekend in this perhaps misrepresented city, we quickly became Liverpool converts.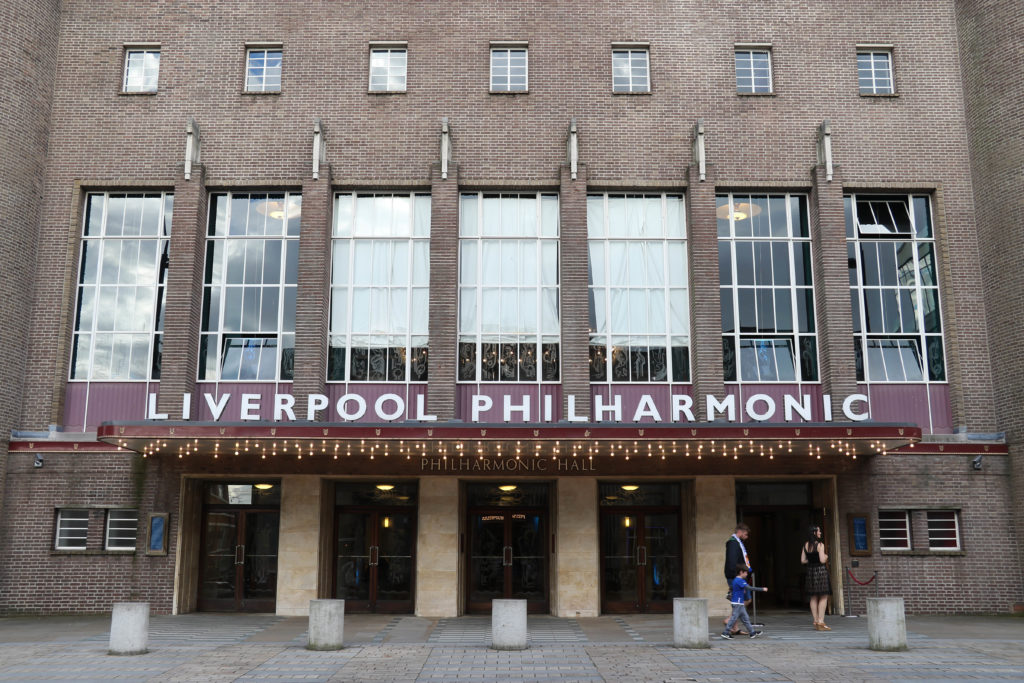 Boasting its very own UNESCO World Heritage site – joining the likes of Machu Picchu and the Great Barrier Reef – Liverpool is as rich in Maritime history as it is in football fans. The city's Cultural Quarter offers more museums than any other city outside of London, whilst the Liverpool Central Library is said to rival even the New York City Library in terms of sheer size.
Yet, head away from the Cultural Quarter and towards the city's historic Albert Docks, and you'll sense the atmosphere changing. Towering former dock buildings – now housing the likes of the Tate Liverpool and busy restaurants – suddenly appear; the largest gathering of Grade 1 listed buildings in the country. Beautifully decorated food vans linger, and the scrubbed and sparkling cobbled walkways fill with visitors and locals. It's a bustling, vibrant and uniquely beautiful part of the city.
Further away lies the city's equally handsome Georgian Quarter, an area that's regularly used in films to replicate the streets of 1920s New York. Littered with bistros and cafes – bunting criss-crossing the streets – this is not only a lovely area in which to wile away a lunchtime, but to stay. Whilst here, we stayed in the neighbouring Hope Street Hotel, which is located close to the Liverpool Philharmonic Hall and the city's two cathedrals.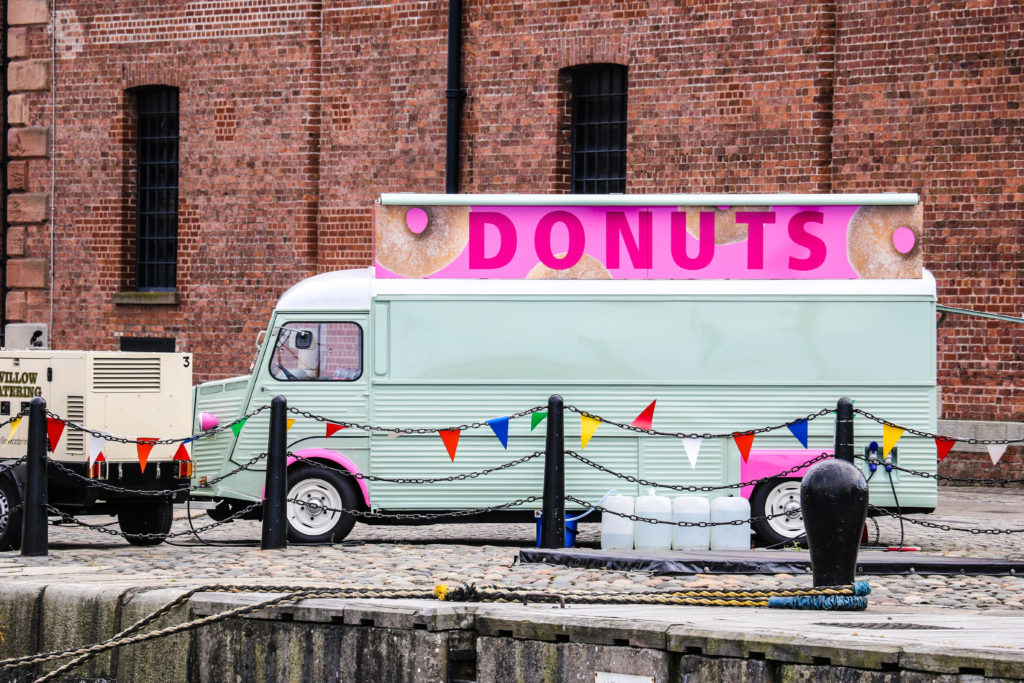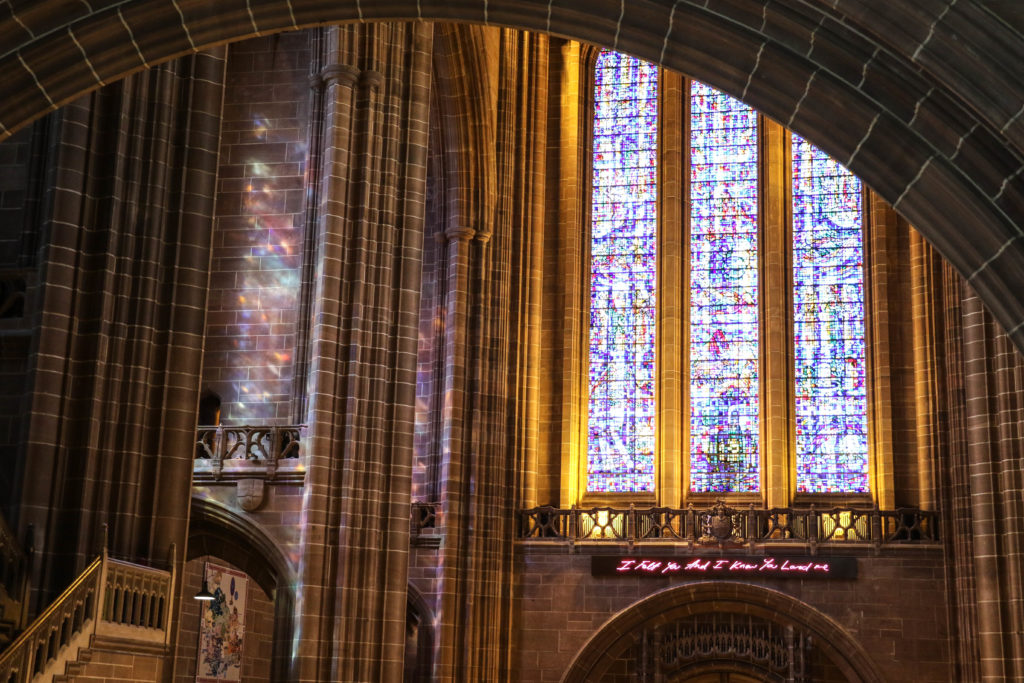 For dinner, head immediately to Liverpool's Bold Street: a smorgasbord of different flavours, cuisines and cultures. Boasting pop-up eateries and established city favourites, dinner here is fun, lively and entirely affordable.
Read More: Our guide to Liverpool can be found here. On a previous visit to the city, we also stayed at the magnificent Titanic Hotel Liverpool – our review can be found here.
5 Of The UK's Best Springtime Breaks: Final Thoughts
There is perhaps no place like the UK once spring arrives. As winter melts away – grey skies replaced with blue – the country slowly emerges from its hibernation; fields filling with flowers and picnic blankets dusted down. There's an energy and optimism that's difficult to shake, and suddenly the idea of embarking on a local adventure – leaving behind your slippers and warm fire – seems entirely tempting.
Of course, I've by no means reviewed all of the UK's best springtime breaks, but I do hope that I've inspired you to consider taking at least a few. From the quiet of the Cotswolds, to the screams of Margate's resurrected theme park, the UK offers a springtime break to suit every adventurer. We hope that you enjoy.
Need more help? 
Pin it: 5 of the UK's Best Springtime Breaks