You might think that I'm a little bit hasty for writing this list of the 13 best spring breaks in the UK, 2023. It's still only January after all – a month commonly considered the ugly sister of the calendar year.
However, and as the country shivers under another round of freezing mornings, I've definitely found myself dreaming of warmer months and UK spring breaks filled with snowdrops and lighter evenings.
Below is the result of all this dreaming: a list of 13 places in the UK that look their most beautiful bathed in that sparkling springtime light. From fresh coastal walks, to trips to Somerset's rolling hills, I hope this list will inspire you to make the most of springtime breaks in the UK.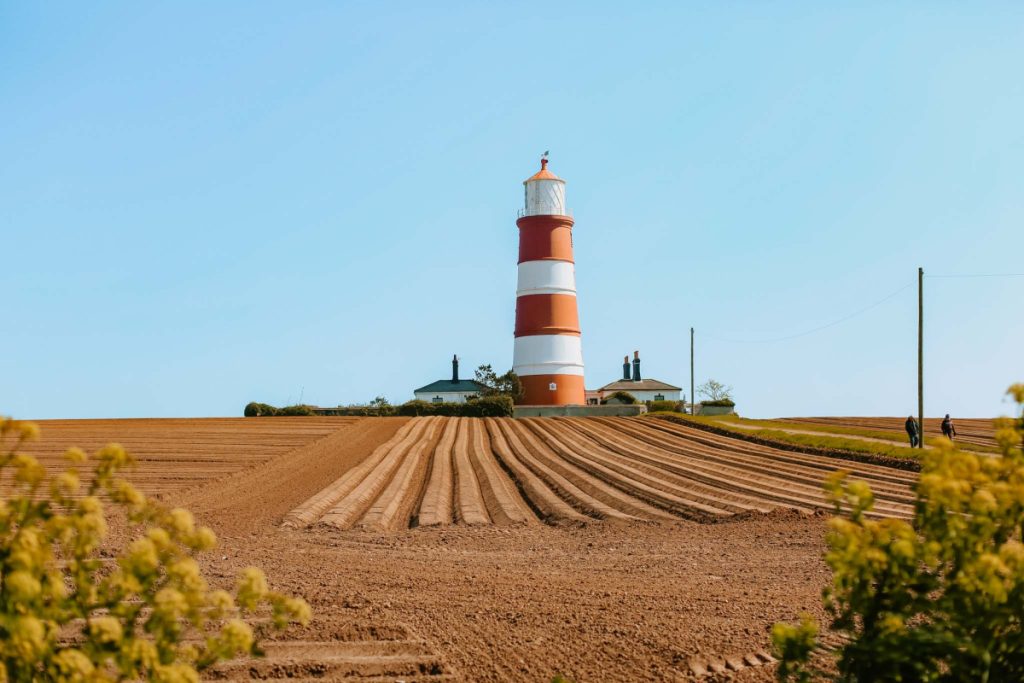 13 Best Spring Breaks in the UK (2023)
1. Winchester and Wider Hampshire
Hidden in the green folds of southern England, lies the beautiful and poetic Hampshire. Home to the romantic landscapes that inspired some of our greatest literary works, Hampshire makes for one of the best spring breaks in the UK.
The county of Hampshire begins in maritime Portsmouth, winds its way through the magical and ancient heaths of the New Forest, and ends just short of the wilds of the North Wessex Downs.
It's a regal, diverse and ancient county – and one in which you'll find one of my favourite English villages.
Places to visit in Winchester and Hampshire
Chawton
Chawton – a small village nestled in the heart of pastoral Hampshire – looks like a watercolour painting. Featuring just a small village pond, a smattering of rose-framed cottages and row upon row of thatched roofs, you might wonder why I've steered you to this sleepy little hamlet.
'Everybody is acquainted with Chawton and speaks of it as a remarkably pretty village', Jane Austen once wrote to her sister. Indeed, Chawton is not just any middle-England idyll – it was once home to England's most famous female author.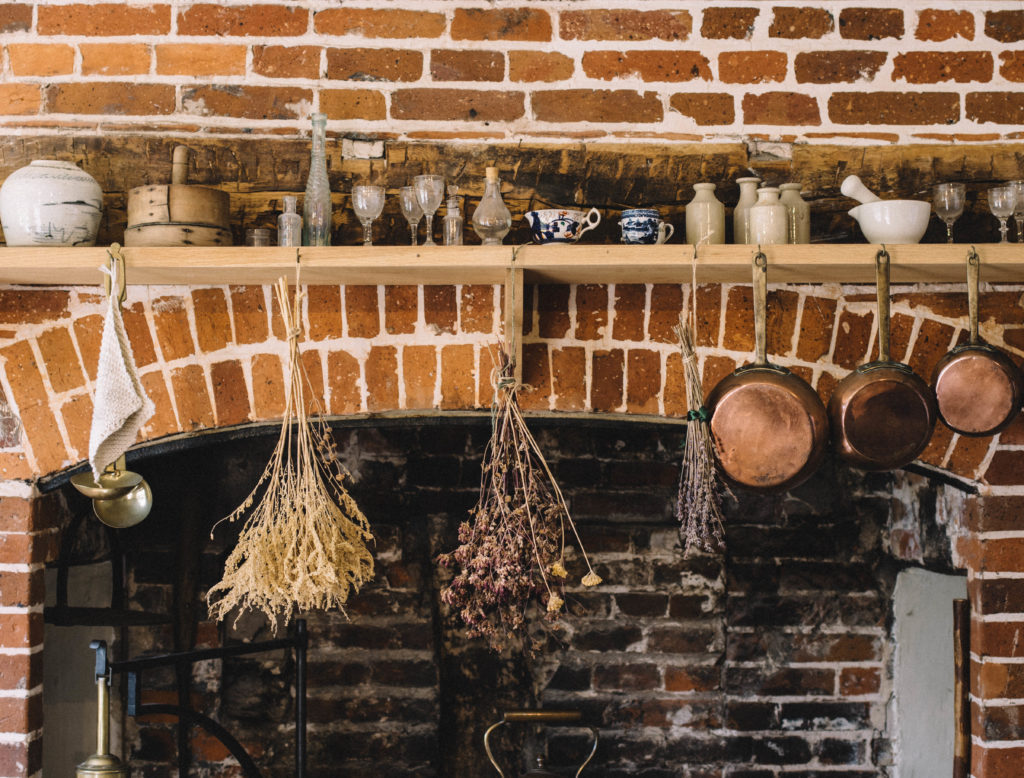 Thanks to this legacy, the village is now home to the Jane Austen Museum, housed inside the very same redbrick house that she once lived.
Inside, each room is filled with Jane's own personal items: her original manuscripts; her writing table and bookcase; a patchwork quilt she made and some of her favourite jewellery. It's a beautiful, peaceful and surreal place to visit – and the very spot where Jane penned some of her most famous works.
Outside, and through the cottage's peony-filled garden, lies the wider village – with a beautiful walk that leads to Chawton House Library – or what Austen used to call 'The Great House'. An imposing Elizabethan manor once owned by Jane's brother, this beautiful building used to host glittering dinner parties and the Austen's well-heeled friends.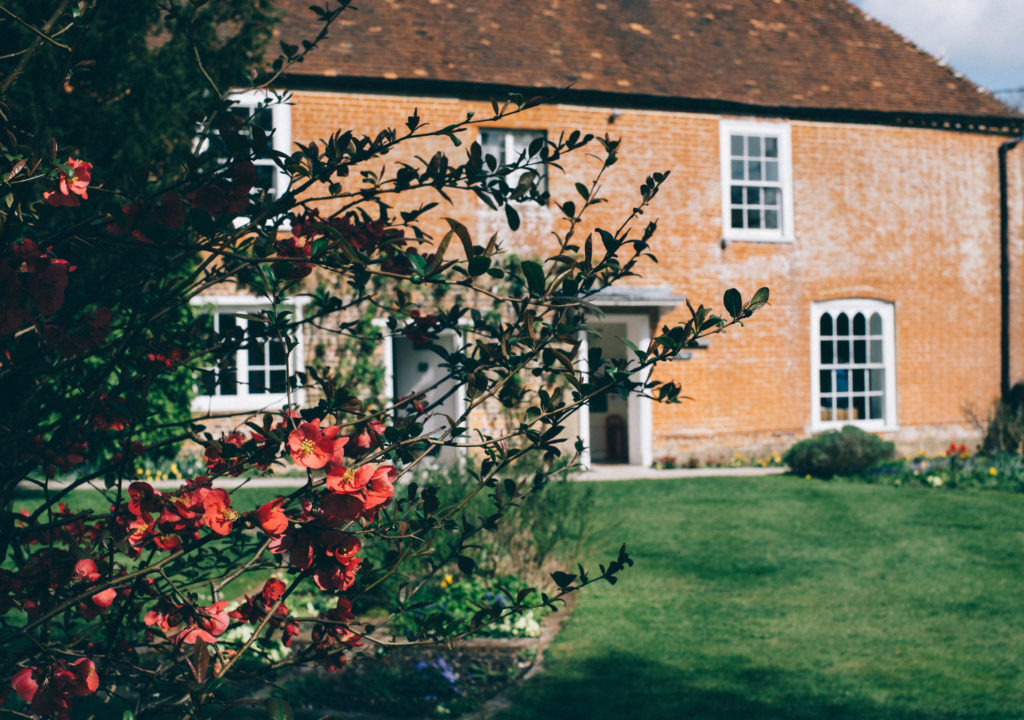 Today, the Library is dedicated to early women's writing and is a hub for researchers and scholars. Boasting impressive gardens (complete with working bee hives) and a pretty cafe that serves tea and cake, the Chawton House Library is certainly worth a visit.
Winchester
Having strolled the rural lanes of Chawton, next make the short journey to neighbouring Winchester. 25 minutes away by car, Winchester is Chawton's nearest city and a place that Jane Austen was incredibly fond of. Once the ancient capital of England and the seat of Alfred the Great, this city hides an impressive history.
Winchester, particularly during the springtime, is unbelievably beautiful. Around the city's centrepiece – the ancient Winchester Cathedral – lie fields of delicate snowdrops and blushing tulips.
Nearby, the city's winding River Itchen fills with colourful rowing boats and punts.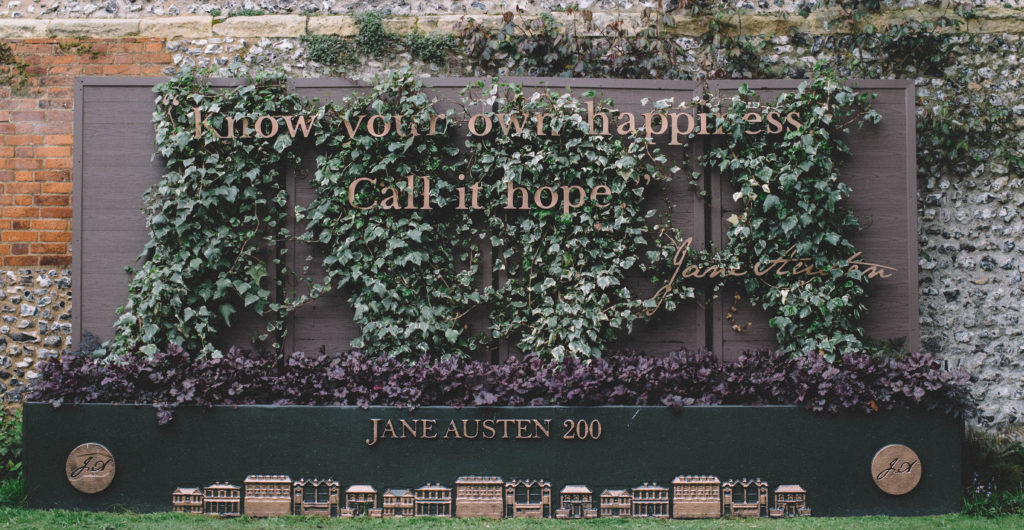 Back in Winchester and its ancient cobbled lanes are lined with handsome Elizabethan and Regency buildings, each filled with independent boutiques and cosy pubs. The Old Vine, in particular, is a perfect spot for lunch – boasting views across the cathedral.
When it comes to deciding on the UK's best springtime breaks, a trip to Hampshire should definitely be high on your list.
Brockenhurst, New Forest (A Luxury Break at The Pig Hotel)
After your Jane Austen inspired adventures around Hampshire, it's time to indulge in a little luxury at The Pig, Brockenhurst. A true slice of rural paradise filled with roaring fires, delicious homegrown foods and potting sheds where you can get a massage, The Pig, Brockenhurst, is a place to escape it all.
We visited with our (then) 9 month old and enjoyed a stay in the luxurious 'Pig House'. This house stands alone from the main hotel building, and offers two bedrooms, a living room, a kitchen and two bathrooms.
And the best bit? You can have the delicious food from the restaurant delivered to your cosy living quarters. Think: a large glass of wine and a sticky toffee pudding in your pyjamas, as a log fire crackles nearby.
Ideal, when you have a baby that goes to sleep at 7pm.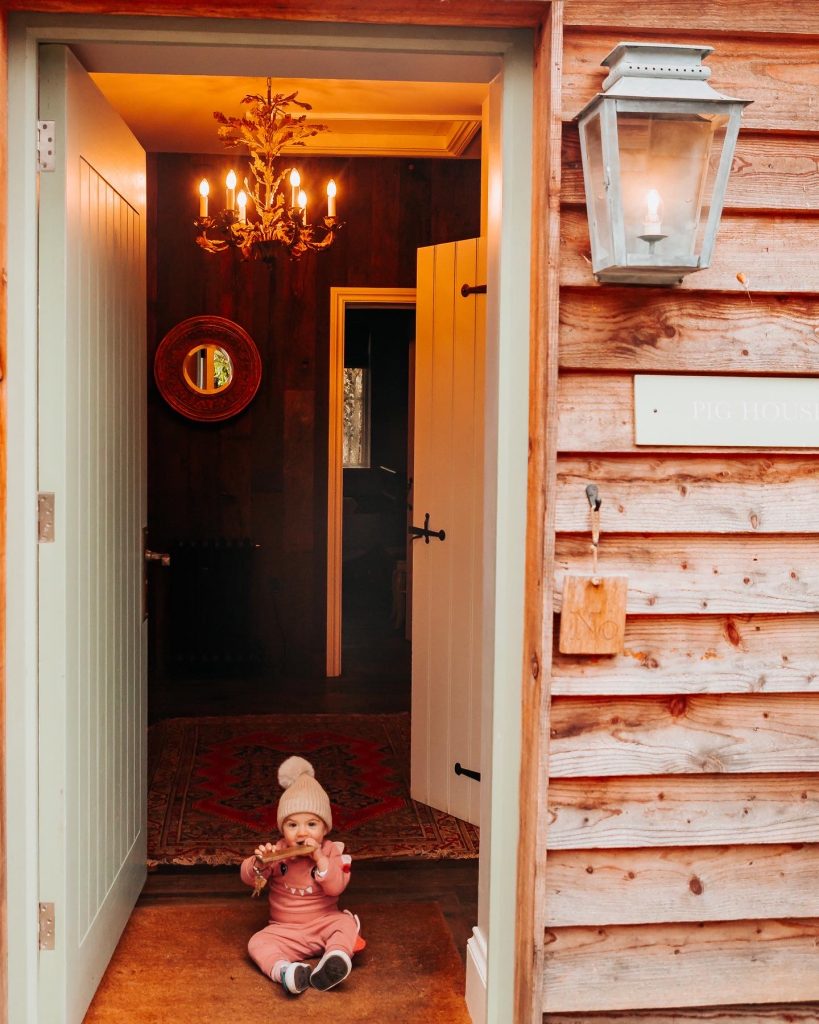 2. Margate
Come the summer months and England's newly rejuvenated Kent coast comes alive with families, ice-cream cones and neatly pinstriped parasols.
Yet, instead of waiting until the summer crowds arrive, why not seize upon those first signs of spring and head to the coast? The now newly cool Margate, in particular.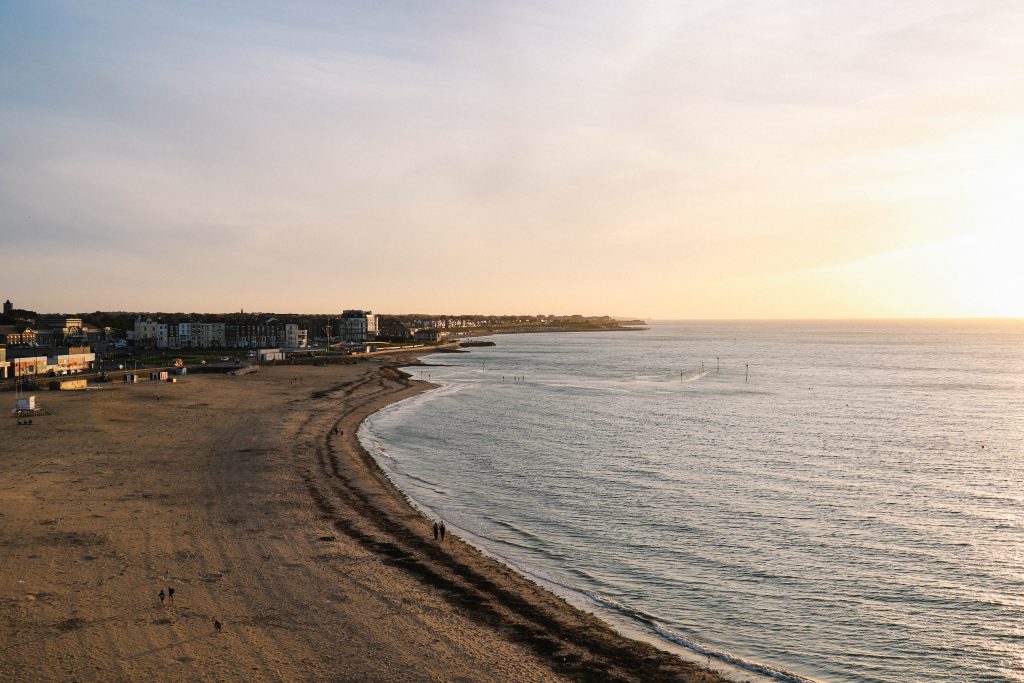 It's true to say that Margate has undergone something of a phoenix from the flames revival.
A wildly popular coastal resort in the past, the town spent much of the last two decades forlorn and ignored: shuttered shops and a struggling high street dominating the local headlines.  Today, however, Margate glitters thanks to a vibrant newfound energy; one that has transformed the town into a hipster hangout, complete with an irresistibly 'instagrammable' theme park and cluster of roof top bars.
There is a surprising amount to do in Margate, aside from a sunny walk along its (beautifully golden) sands. The Turner Contemporary Gallery – overlooking the sea – is particularly worth a visit. Located at the very spot where artist JMW Turner once lived, this small but perfectly formed, gallery boasts some brilliant exhibitions and original artworks.
Admission to the gallery is free and a small cafe, boasting beautiful sea views, can be found inside.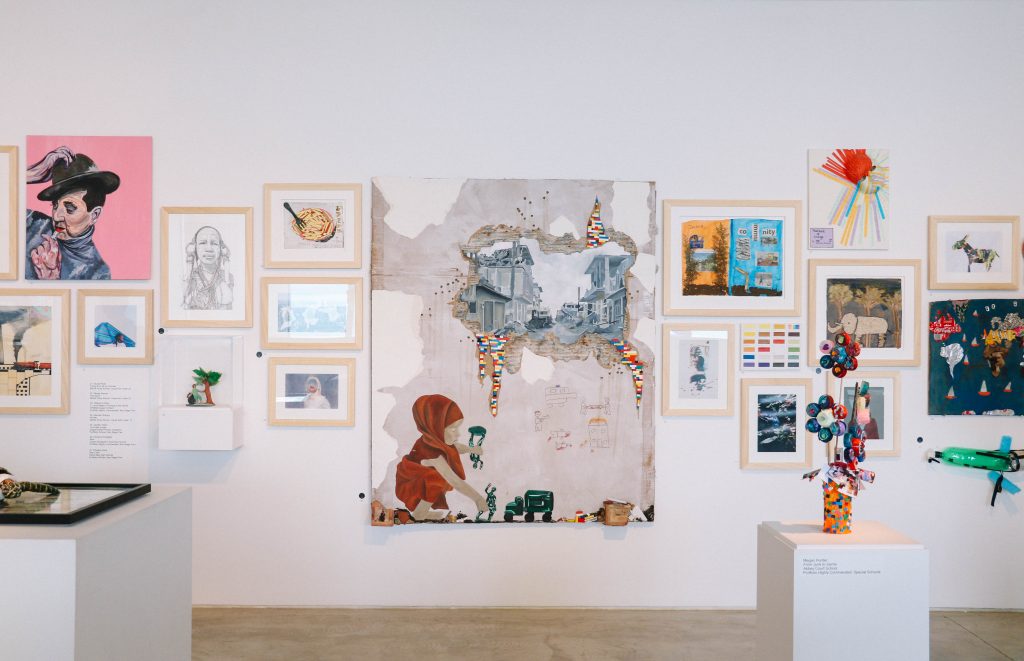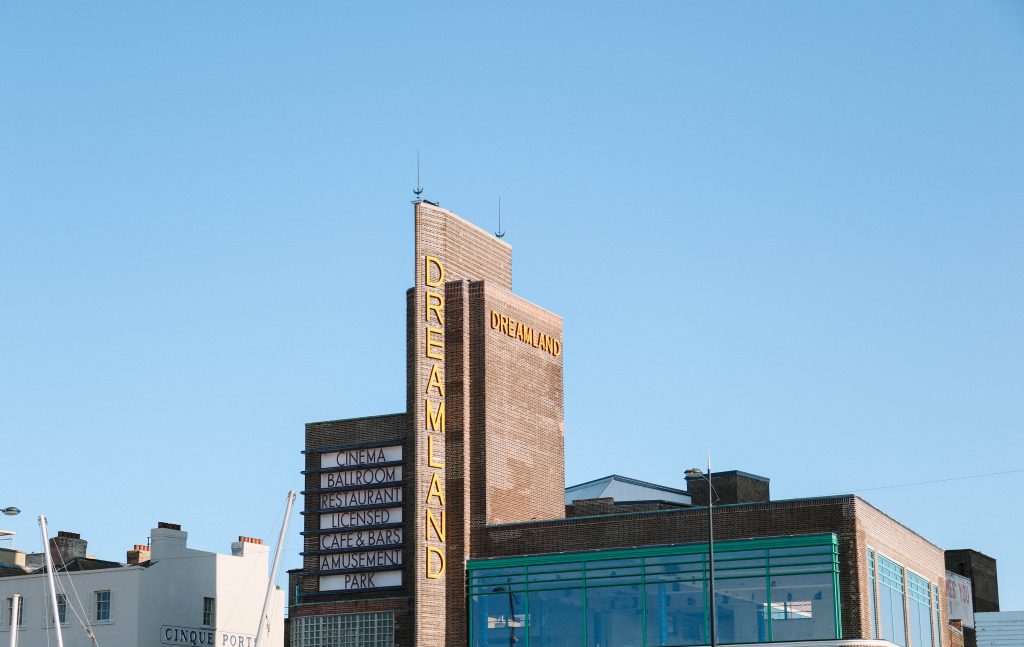 With spring in the air, there's perhaps no better place to visit than Margate's crowning glory: Dreamland.
Formally teetering on the brink of closure, a 'Save Dreamland Campaign' saw the park completely refurbished, to the tune of £13 million. A dazzling, rainbow-coloured vision of kitsch seaside entertainment, Dreamland now forms part of Margate's thriving beachfront district. In 2017, it also opened Ziggy's Rootftop Bar, boasting beautiful evening views across the very landscape that once inspired Turner.
Park entry is free from April 6th 2023 (opening season), with the option to pay for rides as you go.
Lastly, no springtime break to Margate would be complete without a walk along Kent's green coastline. Nearby Botany Bay and – further along – the picturesque Kingsgate Bay, offer a number of truly breathtaking routes to enjoy.
A trip here would definitely make for one of the best spring breaks in the UK.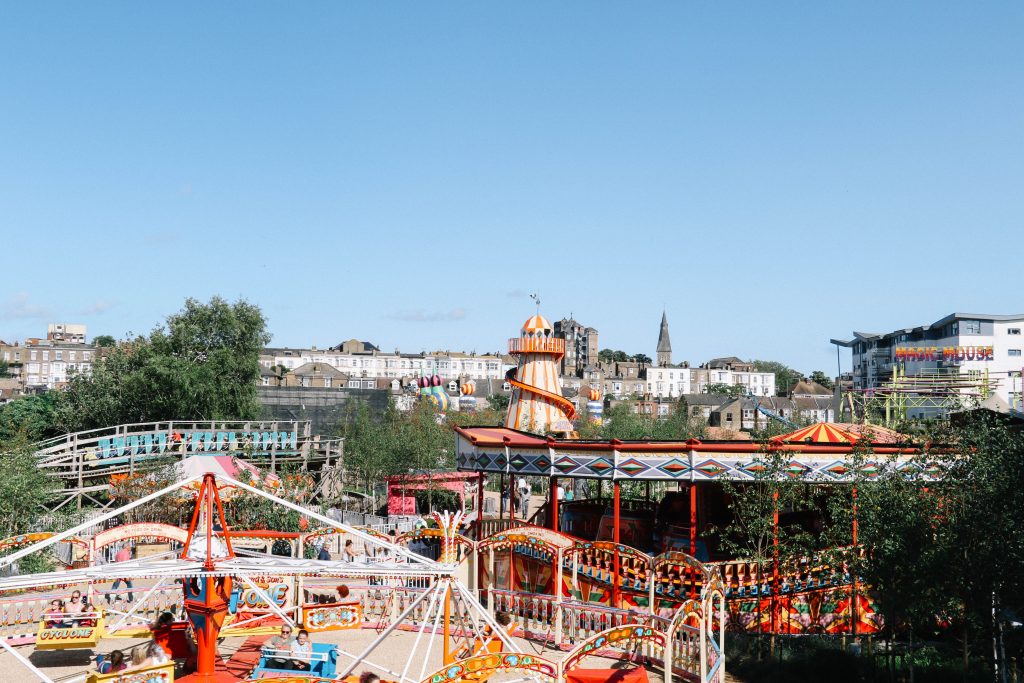 3. Somerset
When writing this guide to the best spring breaks in the UK (2023), a trip to Somerset immediately came to mind.
Often described as one of the country's sleepiest and most rural counties, Somerset is filled with both idyllic villages and vibrant cities, including upcoming Bristol and well-heeled Bath.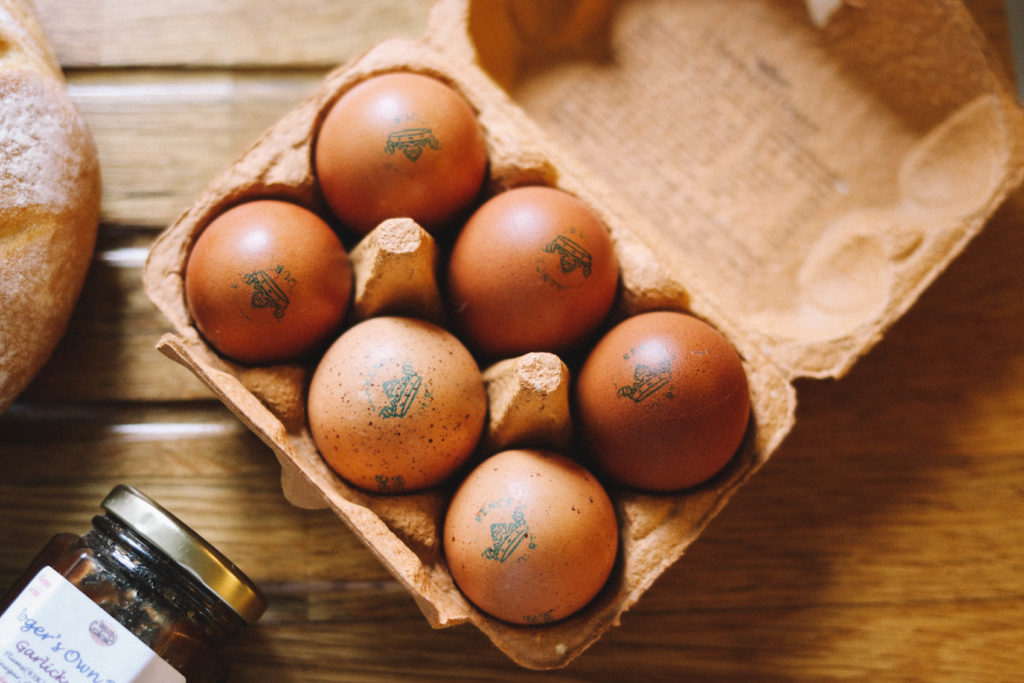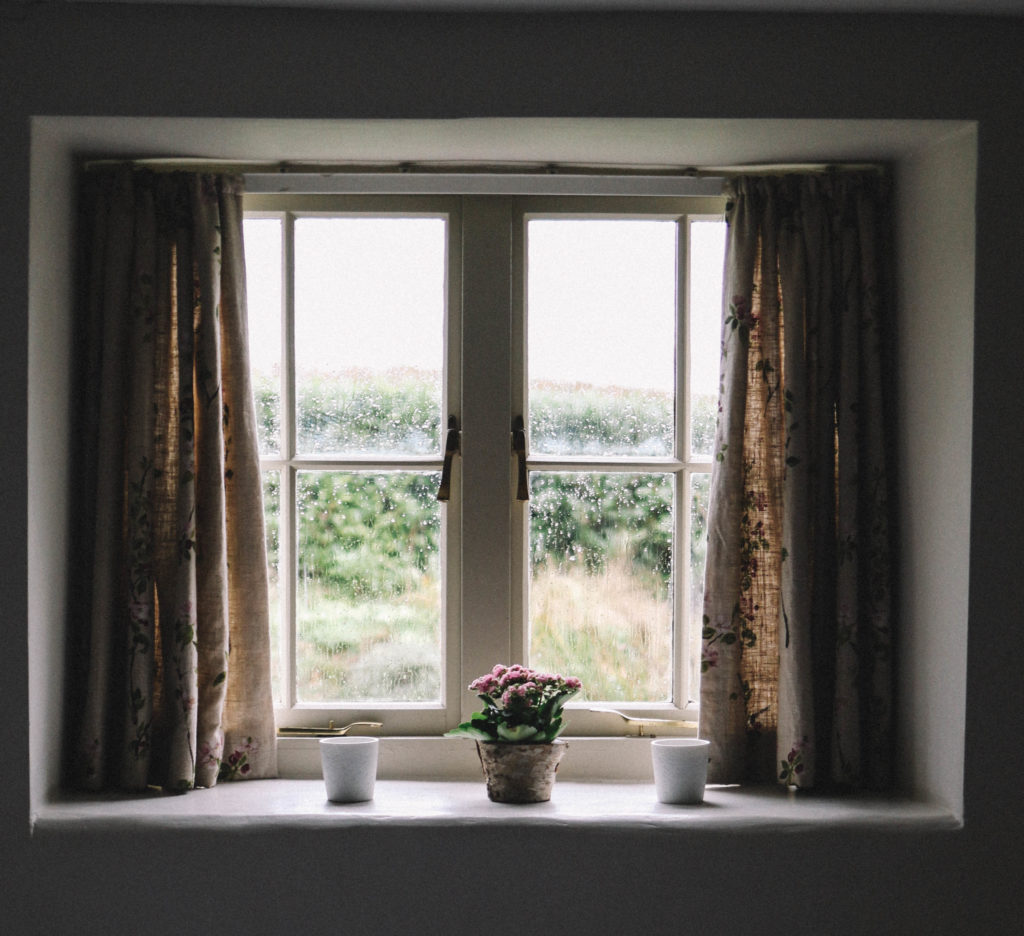 With spring on the horizon, I'd urgently advise you head immediately to the quietest Somerset village you can find and make yourselves at home in a pretty cottage. Perhaps my favourite Somerset stay came courtesy of Bluebell Grey cottage, nestled in the tiny hamlet of Cricket Malherbie.
Surrounded by countryside walks, the cottage is also within driving distance of the newly gentrified town of Frome – home to a wildly popular artisan market – and the mysterious, incense-scented idyll of Glastonbury. For those mystics amongst you, be sure to visit both Glastonbury Tor and Glastonbury Abbey.
Also worth a visit is a trip to England's smallest city: Wells. Situated on the border of the romantic Mendip Hills, Wells is contained within just 2.11 sq miles; much of which is dominated by the wonderfully Gothic Wells Cathedral. If you're visiting, pop by Bishop's Palace and Cathedral Close; some of the most photographed parts of the city.
Lastly, and before you leave Somerset, take the time to stroll the handsome Regency streets of Bath. I'd highly recommend a stay at the Bath Priory Hotel or, and if you feel like splashing out, a night at The Pig Near Bath.
4. The Cotswolds and Oxford
I've lost count of how many times I've visited (and written about) the dreaming spires of Oxford and the honey-coloured Cotswolds. They are both parts of the UK that I never tire of, especially during the springtime.
Oxford
Of course, Oxford needs no introduction: a giant of the academic world, this city overflows with historic colleges, winding spires and a Harry Potter-inspired backdrop. It's an ideal place to spend a spring weekend, particularly when Christ Church Meadows burst alive with swaying daffodils.
Without the throng of summer visitors, the famous river Isis will also be fairly quiet, allowing you to try your hand at punting in relative peace.
Of course, no trip to Oxford would be complete without admiring the very locations that featured in the Harry Potter films. Christ Church Dining Hall is almost surreally impressive, as is the Duke Humfrey's Library (where Harry and Hermione spent many hours studying). Christ Church College charges £8 for entry during the springtime, whilst entry to the Bodleian Library (where you'll find the Duke Humfrey's Library) costs £6 for a 30 minute tour.
Lastly, be sure to enjoy High Tea at Oxford's eccentric The Grand Cafe.
The Cotswolds
From Oxford, make a beeline to the pretty villages that make up the Cotswolds: an area that surely offers some of the best spring breaks in the UK. Bibury is definitely a must-see; a small village that hides one of the most photographed streets in the UK: Arlington Row.
Bourton-on-the-Water is another picture-worthy village, as is nearby Painswick. However, with spring rolling in, why not head to the lesser visited villages of Great Tew and Little Tew – both tantalisingly close to the popular Soho Farmhouse.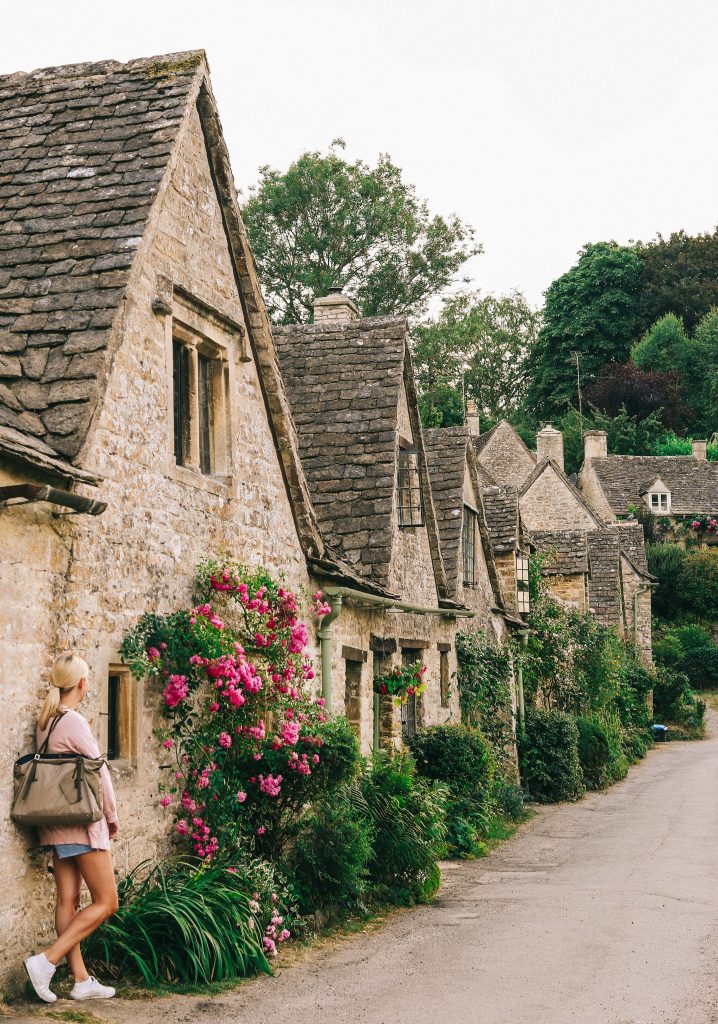 5. Liverpool
When dreaming of the best spring breaks in the UK, perhaps you're imagining only idyllic countryside retreats. But what about using this newfound sunshine to plan a city break? Exploring springtime in some of the UK's most vibrant hubs?
Until a few years ago, we'd never stepped foot in Liverpool. In fact, I'm not sure we'd even considered a trip. Yet, following our inaugural weekend in this massively under-appreciated city, we quickly became Liverpool converts.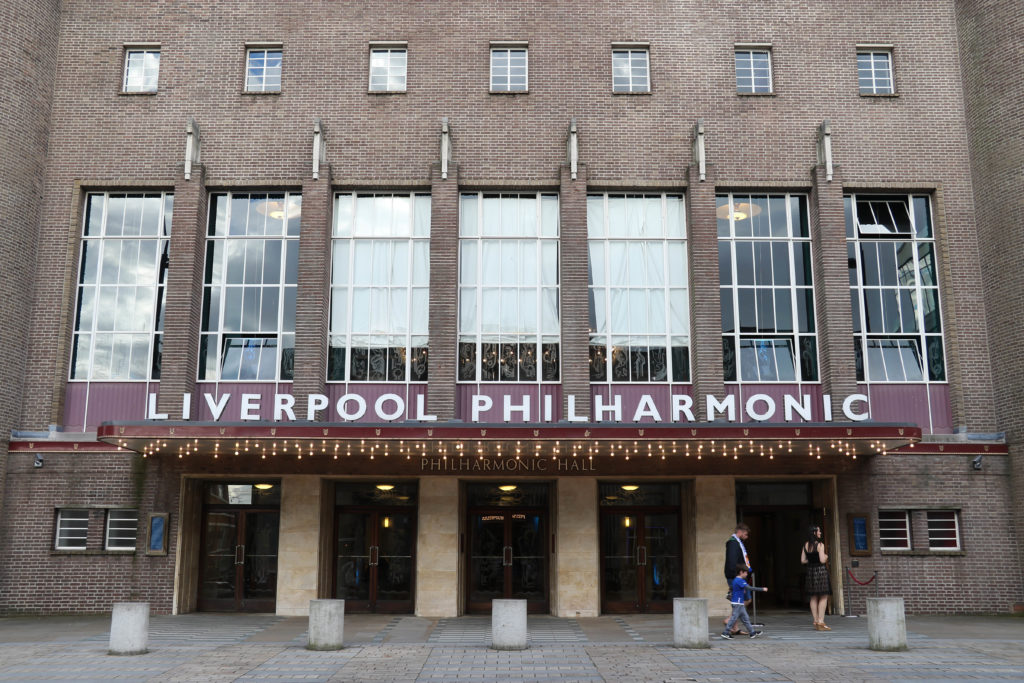 Liverpool's Cultural Quarter offers more museums than any other city outside of London, whilst the Liverpool Central Library is said to rival even the New York City Library in terms of sheer size.
Head away from the Cultural Quarter and towards the city's historic Albert Docks, and you'll find the atmosphere changes again. Towering former dock buildings – now housing the likes of the Tate Liverpool and busy restaurants – suddenly appear; the largest gathering of Grade 1 listed buildings in the country.
It's a bustling, vibrant and uniquely beautiful part of the city.
Further away lies the city's equally handsome Georgian Quarter, an area that's regularly used in films to replicate the streets of 1920s New York. Littered with bistros and cafes, this is not only a lovely area to wile away a lunchtime, but to stay.
Whilst here, we stayed in the brilliant Titanic Hotel Liverpool; a building steeped in history and understated luxury.
For dinner, head immediately to Liverpool's Bold Street: a smorgasbord of different flavours, cuisines and cultures. Boasting pop-up eateries and established city favourites, dinner here is fun, lively and entirely affordable.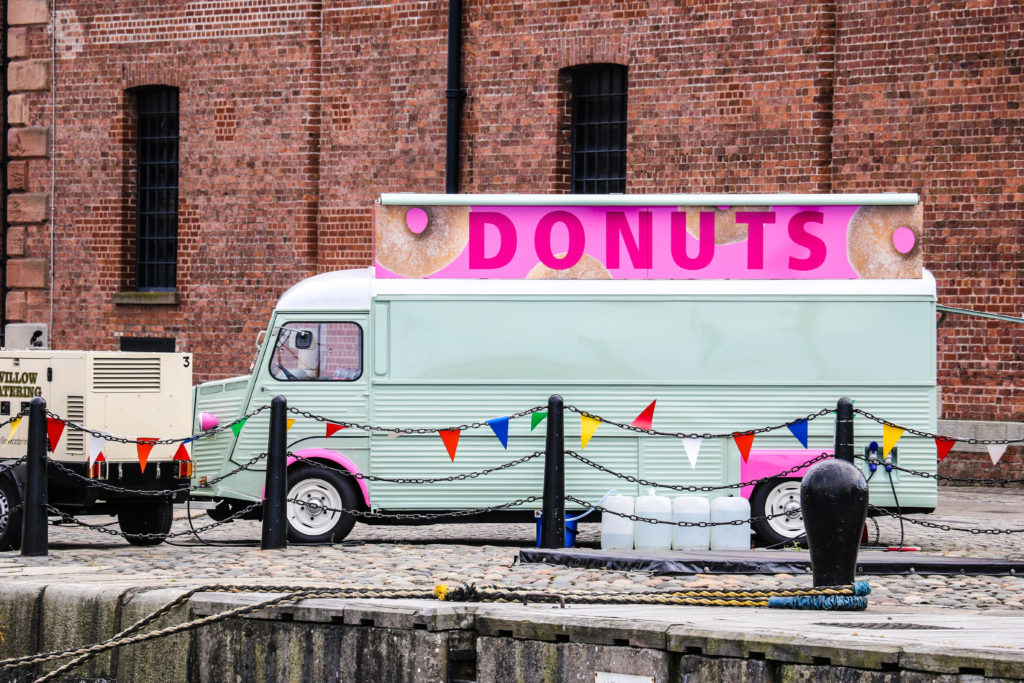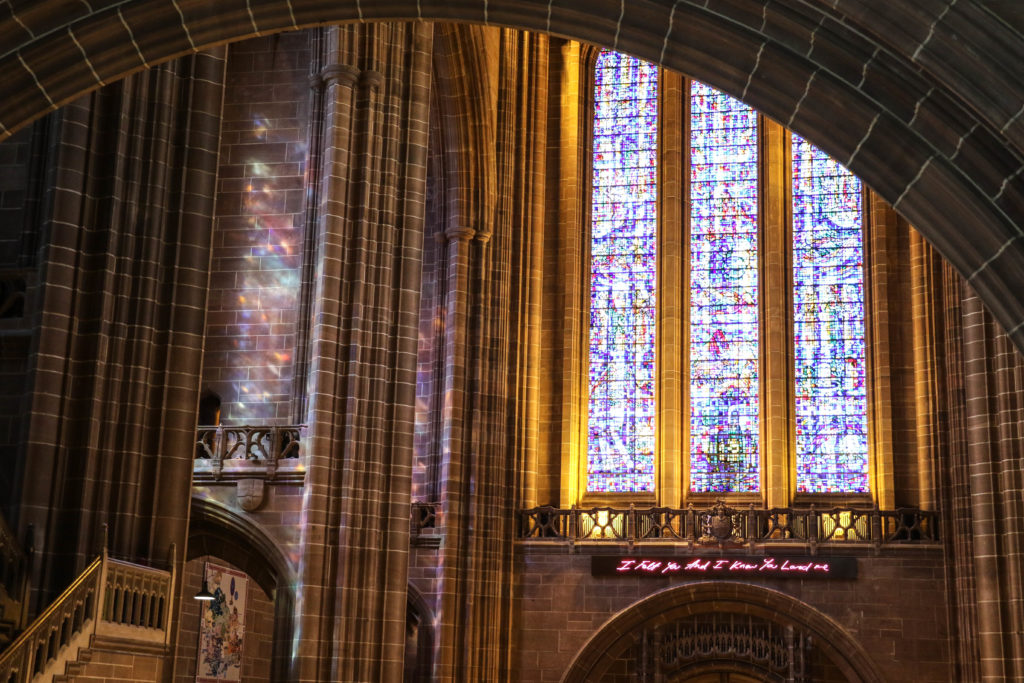 6. Lake District (And a Stay at Another Place Hotel)
We've found ourselves returning to the Lake District time and time again, and a visit here is definitely makes for one of the best UK springtime breaks.
Head to Grasmere to fill your tummy with warm, spicy gingerbread, before an adventure to Beatrix Potter's impossibly quaint home. If the spring weather is being kind, take a hike to blow away the cobwebs, visiting Aira Force waterfall or enjoying the Grasmere Lake Loop.
If you're looking for a place to stay during your springtime break to the Lakes, book Another Place Hotel – located on beautiful Ullswater. We fell in love with this hotel on our first trip to the Lake District – and subsequently brought our Mum back for her 60th birthday.
Offering spectacular views across the lake, a swimming pool, a spa and plenty of walking and water-based activities, this hotel makes for the ideal break for adults and families alike (it's also dog friendly).
7. Norfolk
Norfolk is definitely one of the best places to stay in the UK during spring. We visited last April, as the weather was warming up, and the many country gardens were beginning to blossom.
During our visit, we stayed a stone's throw from Horsey Gap beach, which is home to hundreds of seals. Although I had heard that seals can often be found on the beach, I was surprised at just how many we found – sunning themselves in the April sunshine.
In the springtime, there is no better place to visit in Norfolk than East Ruston Vicarage Gardens. Privately owned, these gardens are a true labour of love and are idyllic to explore when the sun begins to emerge.
For those looking for a traditional seaside spring break, complete with wholesome activities such as crabbing, then definitely head to Wells-next-the-Sea. The beach at Wells is famed for its colourful mismatched beach huts, many of which can be rented for a day (or longer).
If you're looking to really stretch your legs, you can walk the few miles from Wells to the Holkham Estate.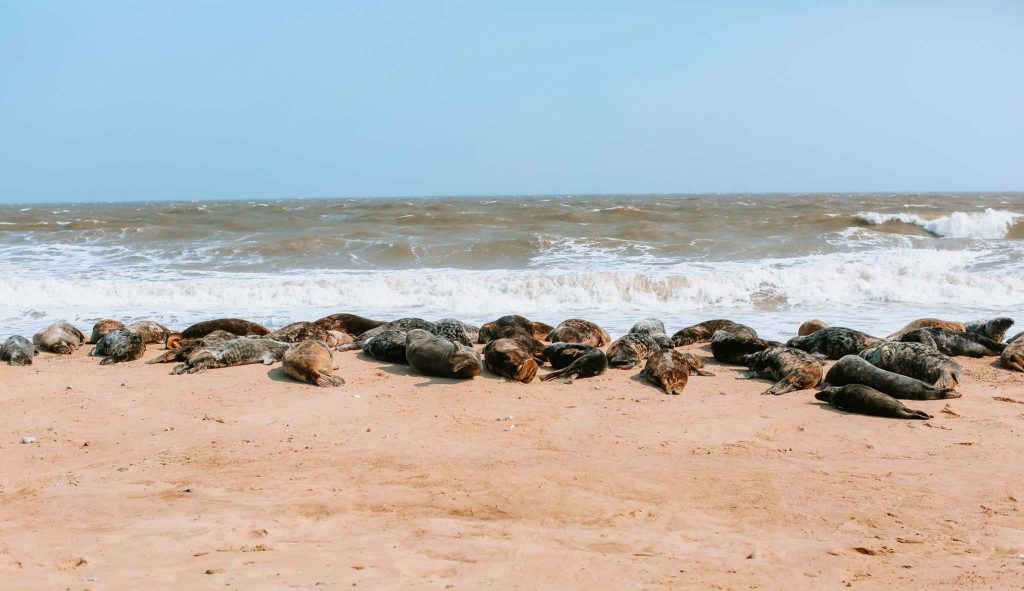 8. Northumberland
Perhaps the cosiest of UK breaks that we've enjoyed to date, Northumberland is a rugged gem to explore – especially during springtime.
Boasting the clearest skies in the UK, found in Northumberland's National Park, alongside broad sandy beaches, this part of the UK has plenty to offer.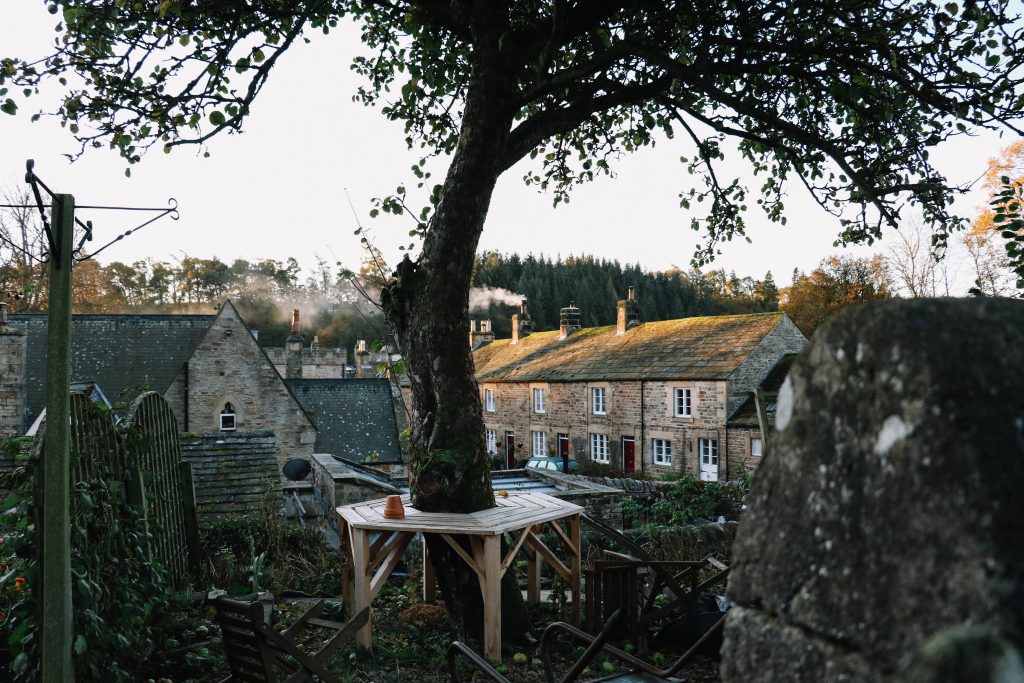 Start your visit to Northumberland by visiting Alnwick Castle, the backdrop for many scenes from the Harry Potter films. Take a broomstick workshop (excellent for both children and adults), and tour the exterior of the castle to see familiar locations from The Chamber of Secrets.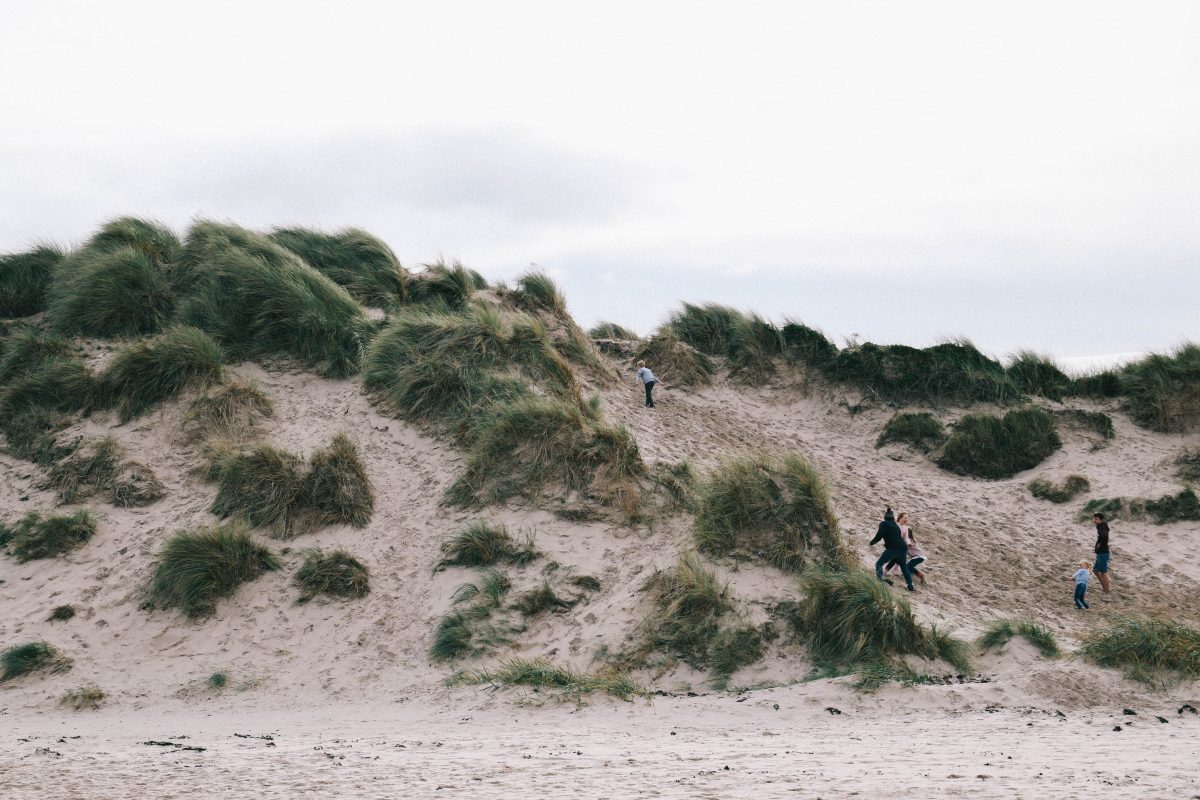 While in Northumberland, a trip to the county's most famous beach, Bamburgh, is a must. With sugary white sand dunes, crashing waves and a 6th century castle perched atop the beach, this is the ideal place to enjoy the UK's wild coastline.
If you're looking for an incredibly cosy and historical hotel to stay at, book the Lord Crewe Arms, located in Blanchland.
9. Dumfries and Galloway
Perhaps a lesser known location on this list of the best spring breaks in the UK, Dumfries and Galloway is definitely worth exploring.
Situated in the South West of Scotland, this area celebrates its 'accessible remoteness.'
Highlights of Dumfries and Galloway include Drumlanrig Castle, which remains a privately owned castle. Known as the 'Pink Palace,' we enjoyed a private tour of this treasure chest of a Castle, which casually houses a Rembrandt amongst its extensive art collection.
For a cosy stay while in the area, book a a hillside snug cabin at Laggan. Overlooking the area's rugged coastline, this hillside snug is the perfect place to curl up with a book and mug of hot chocolate.
10. Dartmoor's Artisan Trail
Looking for best spring breaks in the UK? Take yourself on a self-guided trail across the Moor of Dartmoor, to discover Devon's thriving community of talented artisans. Known as the Dartmoor Artisan Trail, this is fantastic journey to undertake while visiting Devon.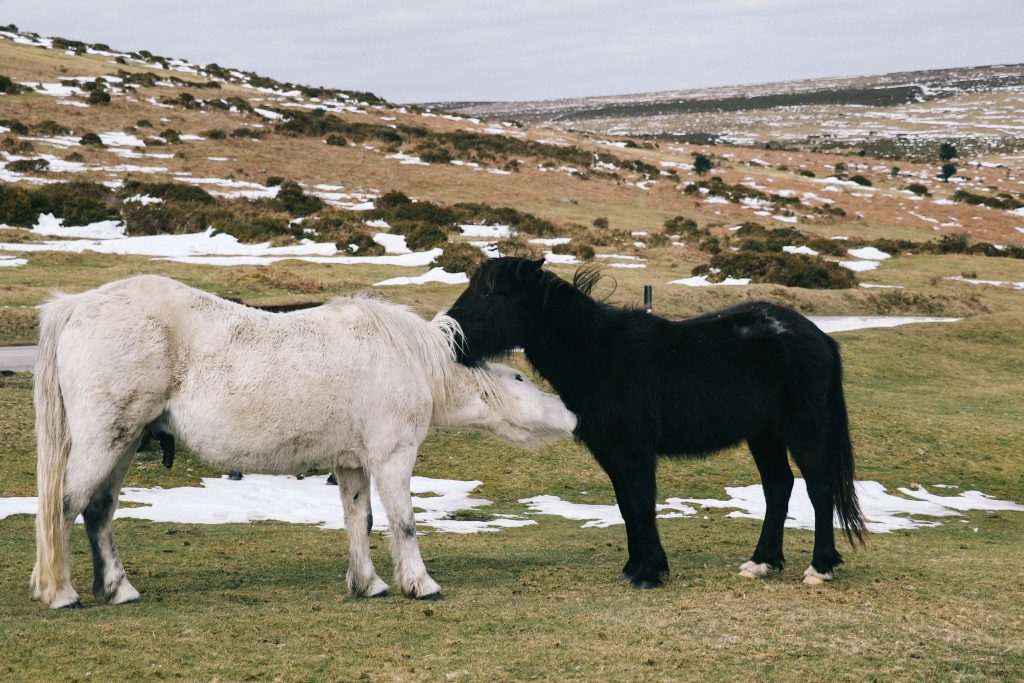 We began the trail in the town of Moretonhampstead, where we enjoyed a pottery session at Penny Simpson's pottery studio. Having made two very questionable looking vases, we then walked five minutes through the town to 'The Forge,' where the local Blacksmith was working.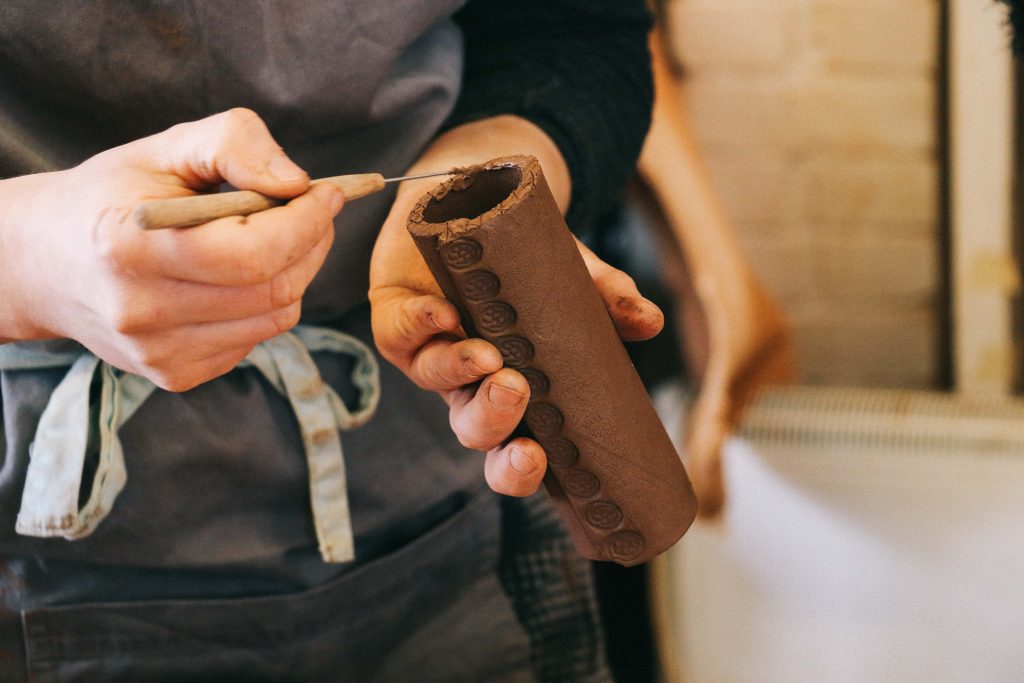 Over the course of the day, the Dartmoor Artisan Trail also took us to a felt maker and a shoe maker, both of which were fantastic to witness in action. For more suggestions of what to see and do around Dartmoor, read our full guide below.
11. Totnes, Devon
Although the quirky town of Totnes is located in Dartmoor (as mentioned above), we feel it deserves its own place on this list of best springtime breaks in the UK.
Like many towns in the South West, Totnes is committed to sustainability and creativity; a place where independent makers gather and the highstreet is crowded with independent stores. During your own visit, make sure you enjoy Totnes' many coffee shops, sustainability focused restaurants and its eclectic craft and homeware shops.
Come the spring, try your hand at kayaking down the River Dart – using the reliable Totnes Kayaks to hire all the gear you'll need.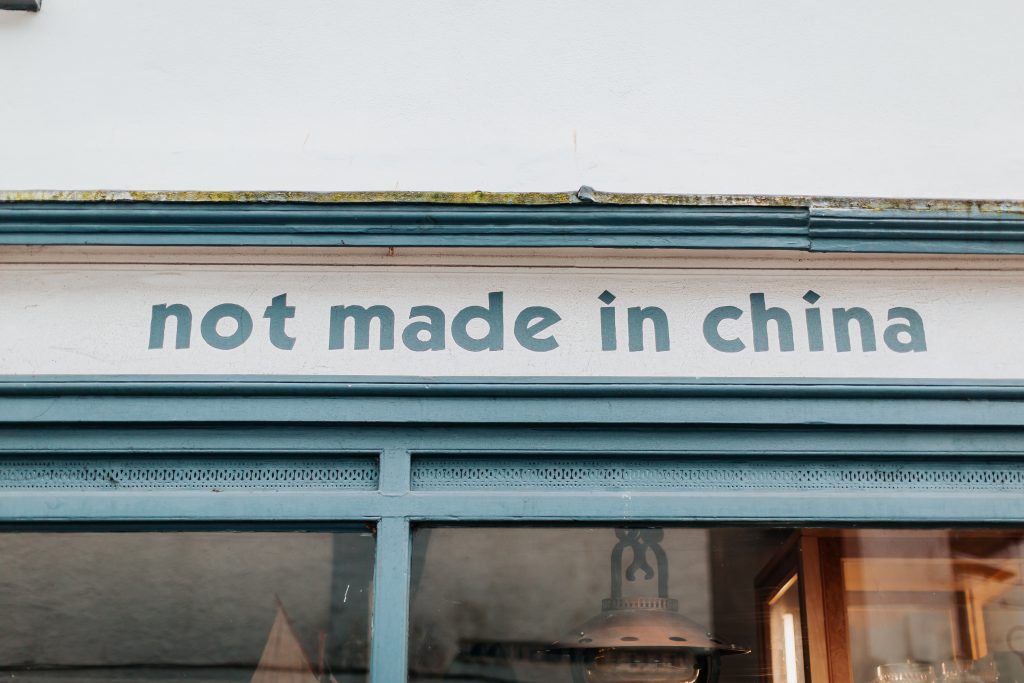 12. St Ives, Cornwall
What better way to enjoy the spring air than with a visit to the Cornish coast. Although there are many, many worthy spots to spend a long weekend in Cornwall, St Ives is perhaps my favourite.
A vibrant seaside town that offers four sandy beaches, a Tate Gallery and plenty of lively restaurants and cafes, St Ives is the ideal place to come to celebrate the emergence of spring in the UK.
Take a walk along the South West Coastal path, lined by spring wild flowers and coastal views. Or, grab fish and chips from one of the town's famed fish shops, before enjoying sunset on Porthmeor Beach.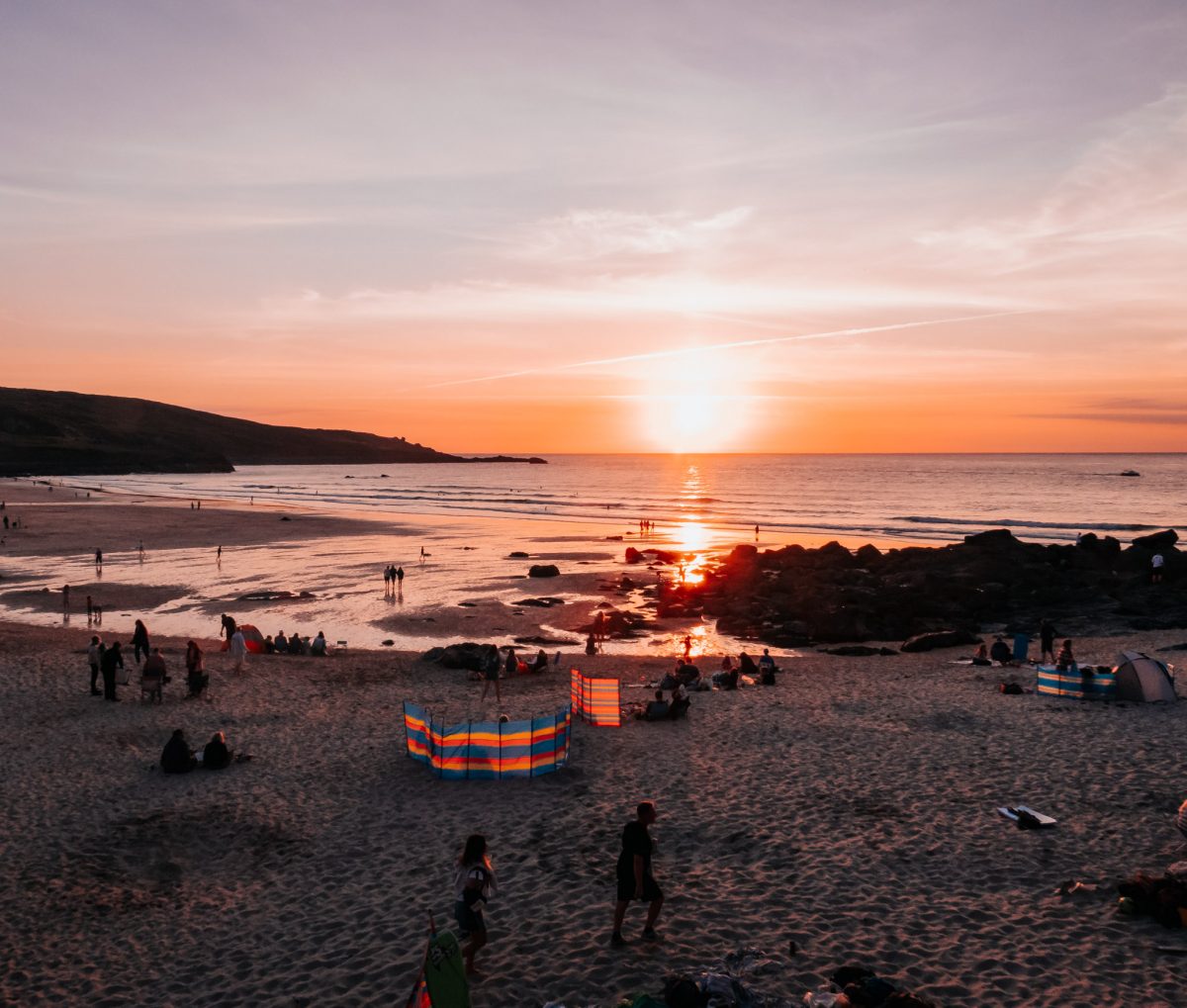 13. County Westmeath, Ireland
Our final suggestion for the best spring breaks in the UK is County Westmeath, Ireland.
Now, we must admit that what really brought us to the area was our stay at Walden Lakehouse; winner of RTE's Home of the Year in 2016. Indeed, Walden Lakehouse, Glasson, is one of the most atmospheric and magical places we've ever stayed.
Located in the small village of Glasson, known as the 'Village of Roses,' just outside of Athlone, the Lakehouse sits on the River Shannon's largest lake, Lough Ree. If you're looking for a truly special spring break, we cannot recommend a visit here enough.
Dreamy stay aside, there is plenty to do and explore around Athlone. Said to be the geographical centre of Ireland, Athlone is a great location from which to explore other parts of the country – particularly the 'Ancient East' and the country's 'Hidden Heartlands'.
Boasting its own castle, Athlone is also very much worth a visit in its own right – and also offers a nearby distillery, Kilbeggan and Ireland's oldest pub, Sean's Bar.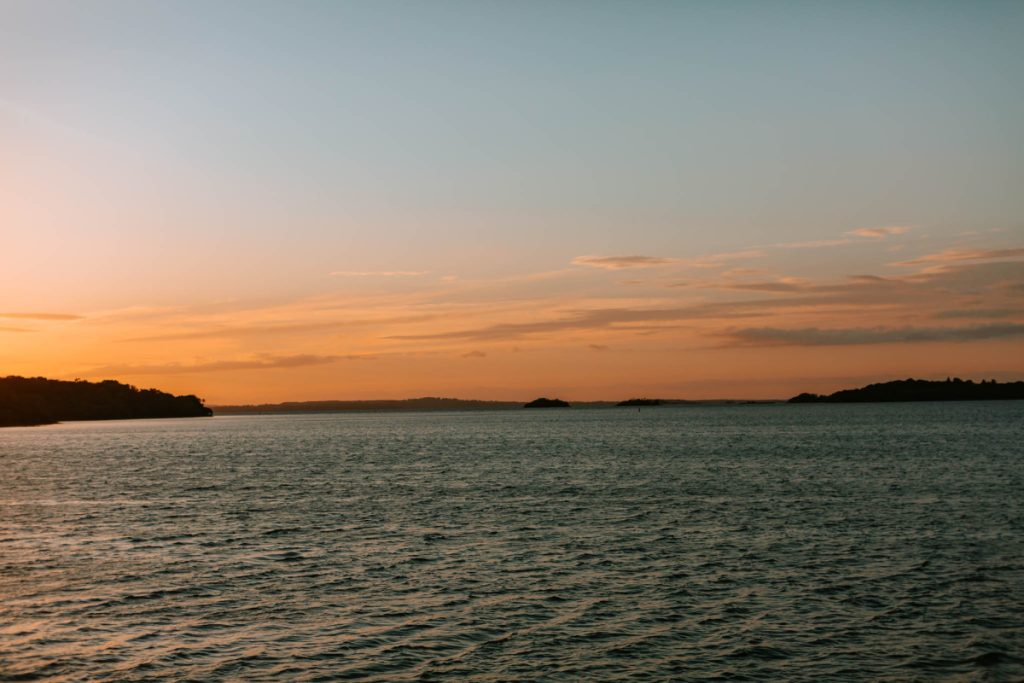 13 Best Spring Breaks in the UK 2023
There is perhaps no place like the UK once spring arrives. As winter melts away – grey skies replaced with blue – the country slowly emerges from its hibernation.
Of course, I've by no means reviewed all of the best spring breaks in the UK, but I do hope that I've inspired you to consider taking at least one. From the quiet of the Cotswolds, to the screams of Margate's resurrected theme park, the UK offers a springtime break to suit every adventurer.