It was a hot and airless morning when we began our journey; the roads a queue of cars and exhaust fumes. With the windows wound down, I listened as the tyres rolled over the hot tarmac, each rotation making a sticky sort of noise. Up ahead, someone was listening to a call-in about the state of the nation's bumblebees. After an hour of driving – and just as the dreaming spires of Oxford appeared on the horizon – we turned right, the city falling behind us. We were driving deeper into the Oxfordshire countryside, our luxury Cotswold cottage on the horizon.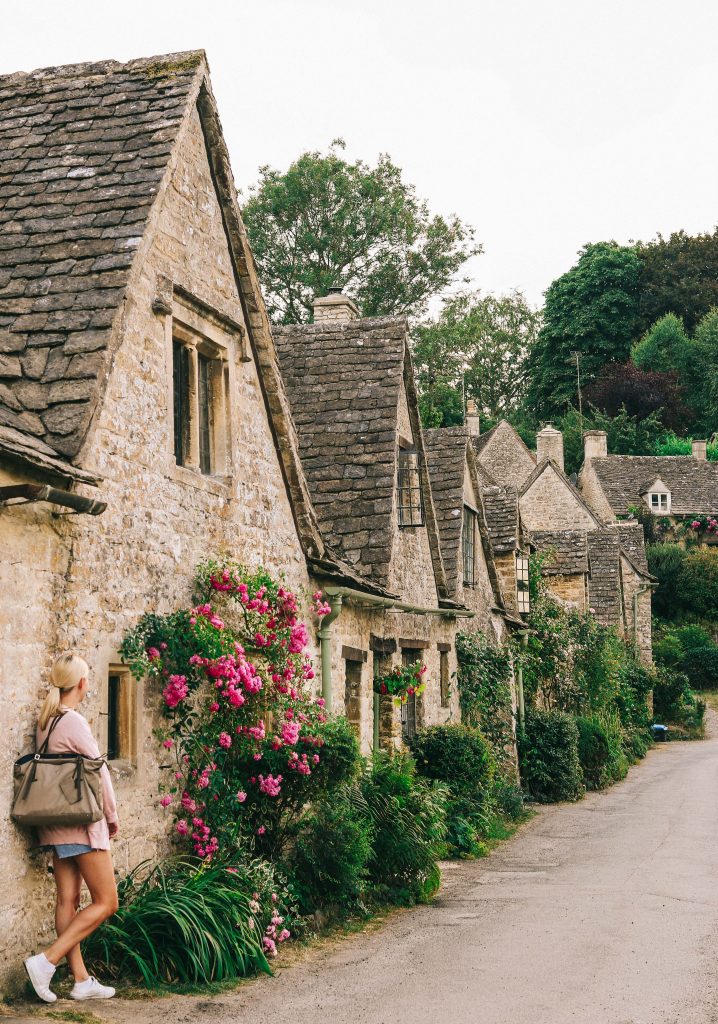 Yet before we could reach our countryside retreat, we arrived in Woodstock: the birthplace of Winston Churchill. Colourful bunting criss-crossed the streets and a small crowd gathered around a morning market, each stall hidden under flapping gingham canopies. A man lumbered past holding a box piled high with potatoes, his flat cap perched on their summit. 'Product of the Cotswolds', his crate read.
Easing out of Woodstock and the roads narrowed, dry stone walls running the length of each lane. They were covered in moss and surrounded by cow's parsley – the sort of place you might find Peter Rabbit hiding. Signposts for villages called 'Little Rollright' and 'Over Norton' leaned lazily into the road, and a lonely red phone box peaked out from behind a tree.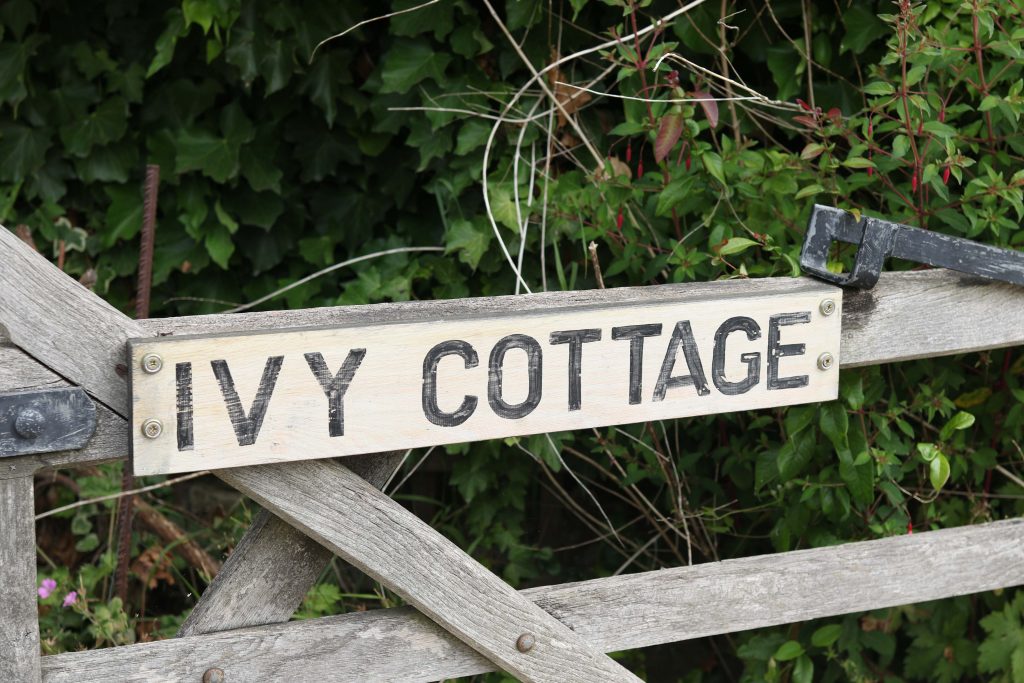 Eventually, we arrived at our destination: the little idyll known as Long Compton. It was here that we would find our luxury Cotswold cottage. Stepping out the car, it was the village's soundtrack that I noticed first. In the distance, church bells were peeling: a wedding taking place and confetti hanging in the air. A little chorus of wood pigeons had also joined in, a crowd of them sat on the thatched roofs of the village's honey-coloured cottages.
Rounding the bend and our own golden cottage appeared, its door hidden behind a tangle of climbing plants. 'Ivy Cottage', its little sign read. Trying to take in the chocolate-box scene, I wondered if we'd slipped into our own chapter of a Beatrix Potter book; an alternative universe hidden between the folds of middle England.
Breathing in the smell of freshly cut grass, I heard Claire mutter something. "Let's just never go home, OK?" I nodded in agreement, opening the car door and dragging our suitcases out behind me. If anyone asked, Ivy Cottage  – surely one of the most beautiful holiday cottages in the Cotswolds – was ours.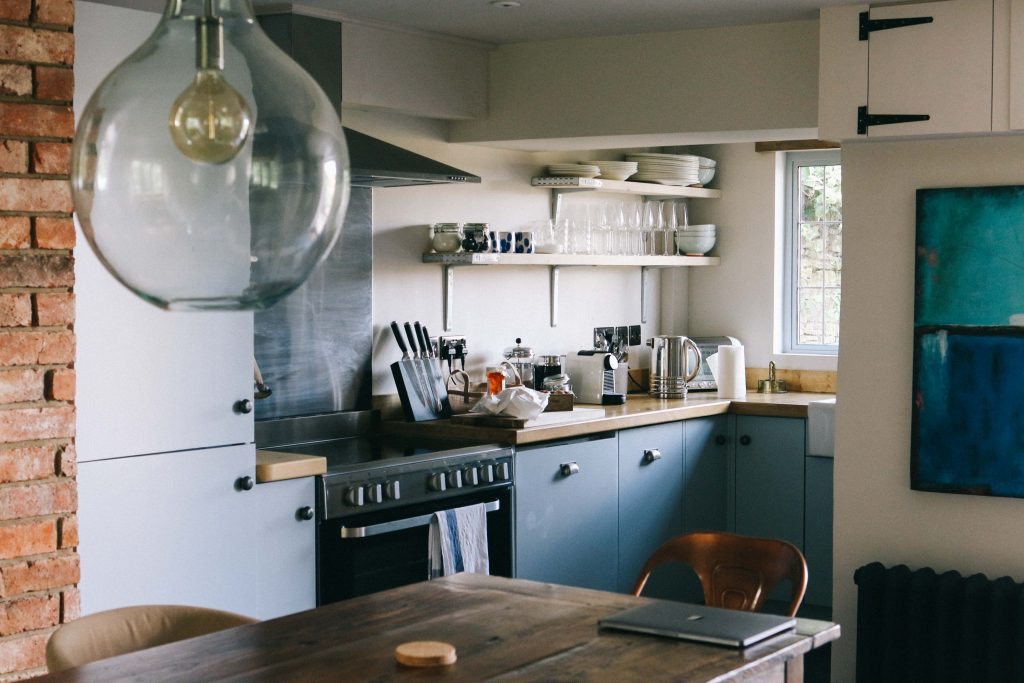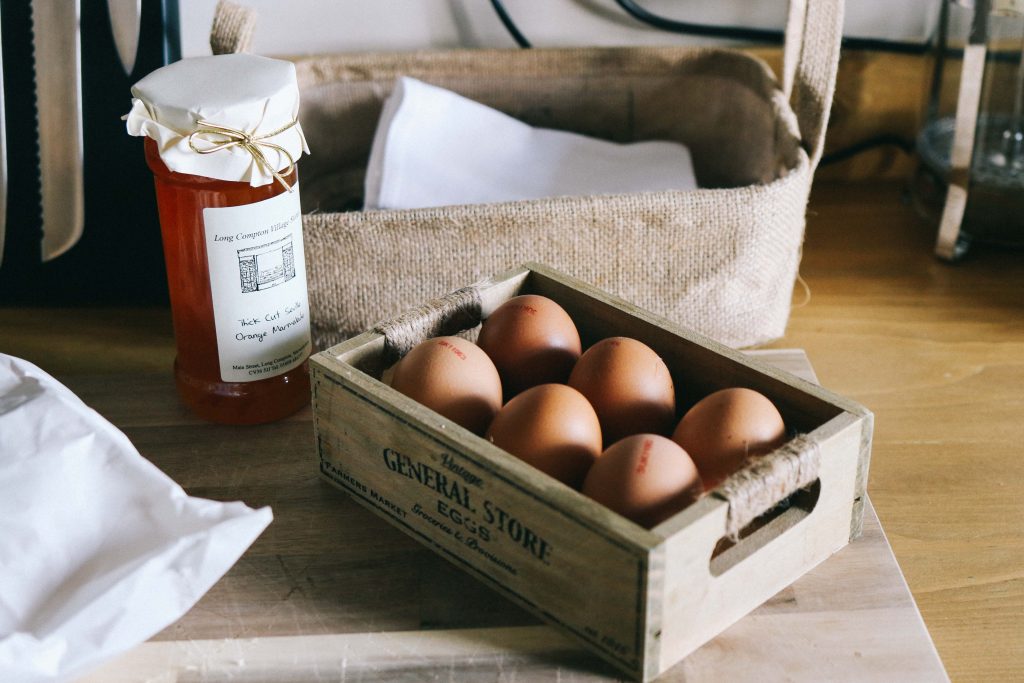 A Luxury Cotswold Cottage: Beachspoke's Ivy Cottage
Our new home – a recently renovated vision of exposed wood and brass bathtubs – came courtesy of Sand and Stone, a company dedicated to reimagining the humble 'staycation'. Rather than a self-catering holiday in the UK having to mean a sad caravan and a pan of lukewarm baked beans, Sand and Stone are transforming the self-catering ordeal into a luxury, boutique and restful experience.
With a portfolio of immaculately presented properties scattered throughout the Cotswolds, Devon and Cornwall, Sand and Stone offer holidays that would rival any stay in a Mediterranean villa or creaking French chateau. With prices for some properties beginning as low as £108 per night (in the low season), they are also incredibly affordable.
As former Visit England Ambassadors and with a soft spot for local 'microadventures', it hadn't taken long to tempt us to Ivy Cottage. With Claire also a self-declared Cotswolds veteran (read her guide here), we were more than a little excited to spend the night in this luxury Cotswolds cottage.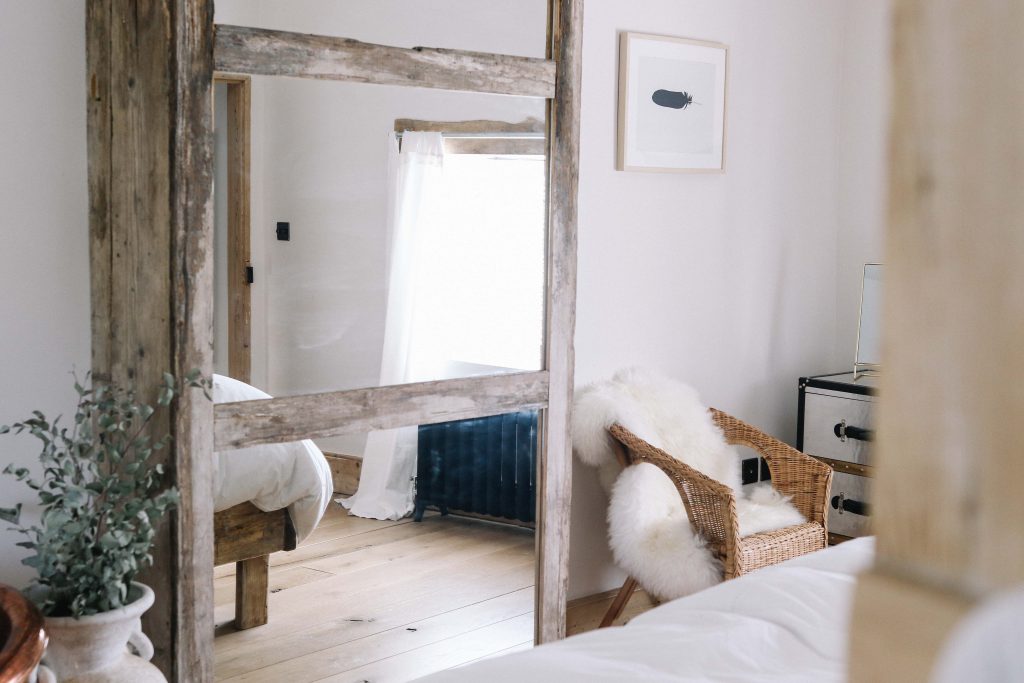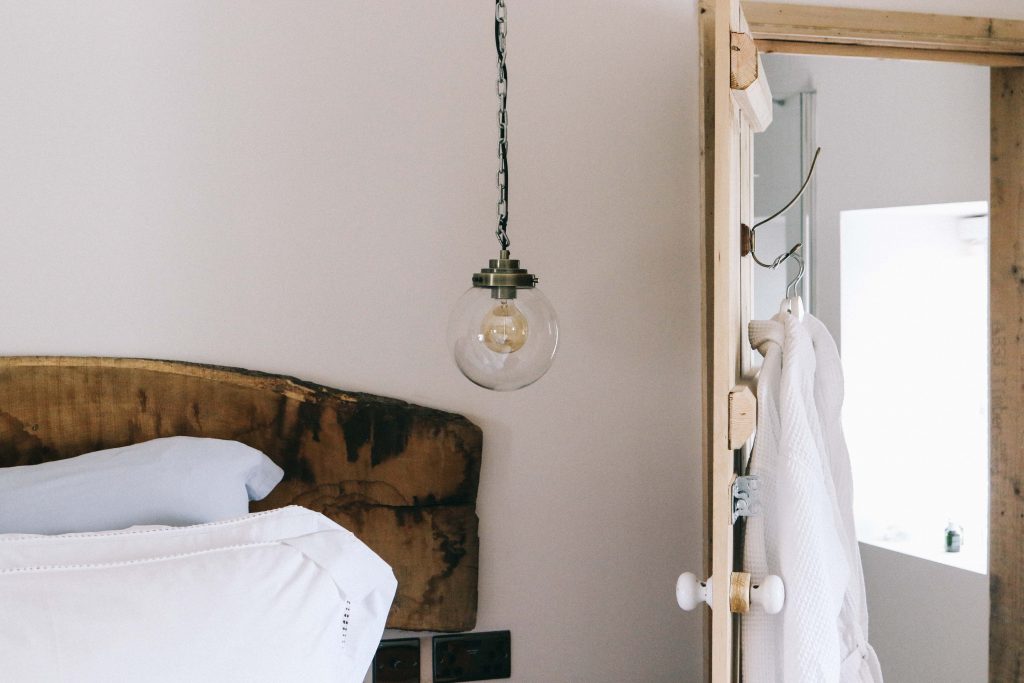 Opening the door to the house and we were met with a rush of cool air: the kitchen's flagstone tiles ensuring that the house remained a cool, calm oasis.
Dropping our bags, it was immediately clear that Ivy Cottage was the posterboy for bijous living: offering an open plan kitchen and living room downstairs, and two Pinterest-worthy bedrooms upstairs.
Inside the front room, the midday sun sparkled off a trio of crystal decanters that had been left in the corner; little home made tags for 'gin', 'whiskey' and 'vodka' hanging from each. Walking over to them, I noticed that above them hung photographs from Ivy Cottage's long history. It seemed that from 1930 – 1953, a 'real' Ivy had lived here: her husband, Bill Boardman, affectionately naming the cottage after her. Over 23 years, it was in this house that Bill, Ivy and their small family lived, pictures of long summer afternoons spent in the garden filling the walls.
It was a lovely touch and a reminder that the cottage was not simply a generic luxury Cotswold cottage, but a home.
Ivy's home.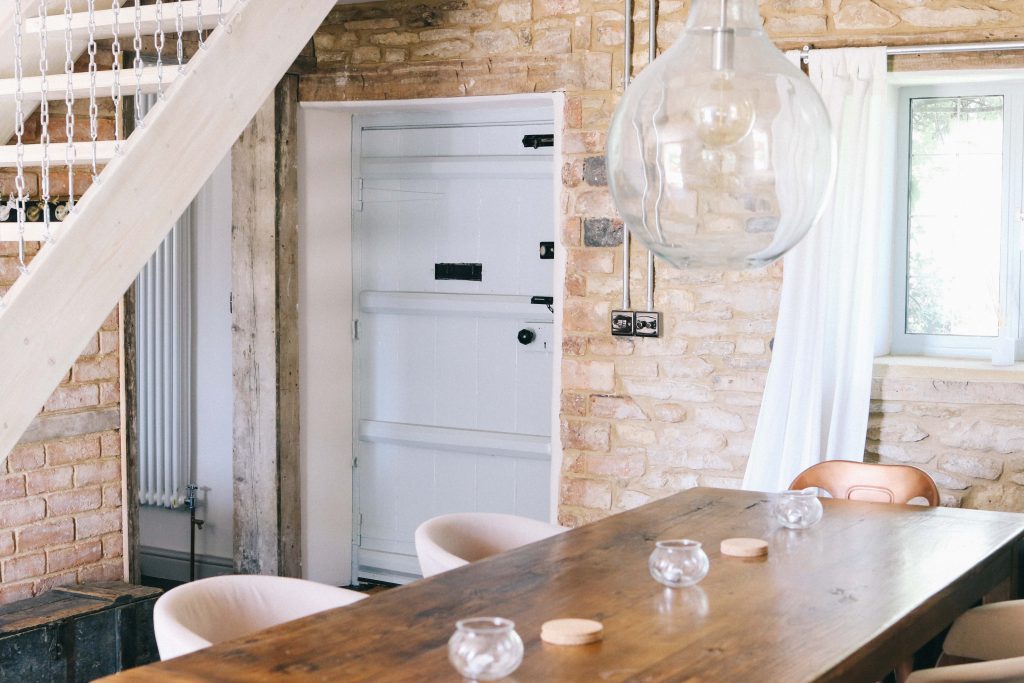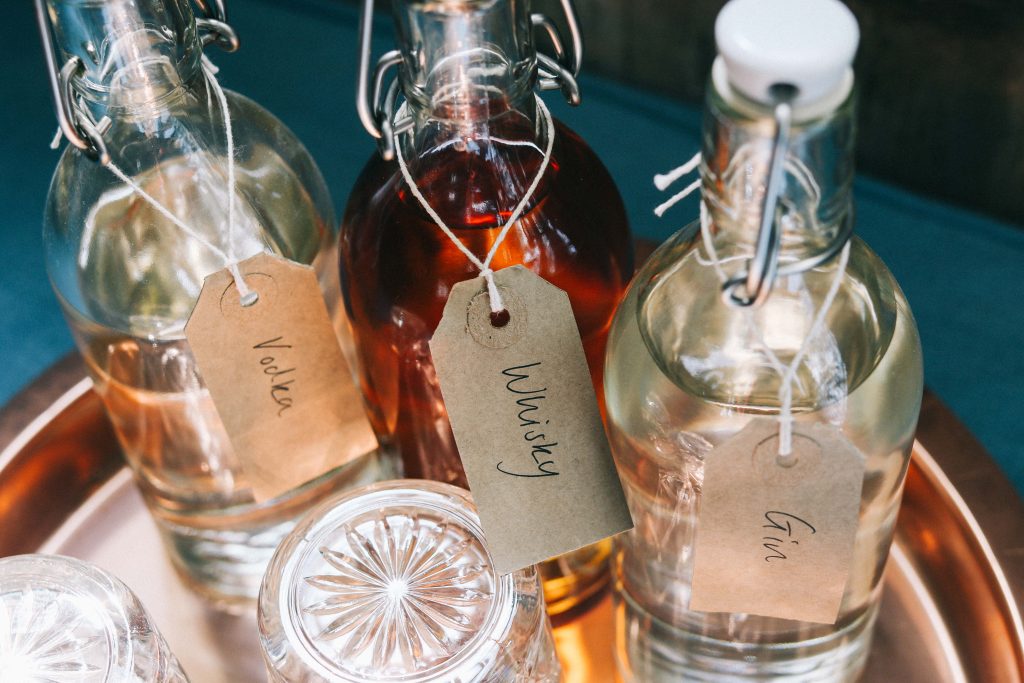 Alongside thick, woollen throws and sumptuous furnishings, the living room and kitchen were filled with personal touches. A jar of dog treats on the windowsill; a dozen fresh eggs on the kitchen side; a jar of sticky marmalade and a loaf of floury bread on the table.
Upstairs and the little house had yet more surprises. Both rooms (featuring king size beds) were incredibly stylish, with white luxury linen on the beds, designer lighting and stripped back floorboards. They even offered a selection of luxury Bamford products, each bottle filling our rooms with the heady scent of geraniums and roses.
However, one room in particular boasted perhaps the piece de resistance of the property: a glittering bathtub. Indeed, in my room sat the enormous tub: free standing and bathed in natural light from the little window. Despite the soaring temperatures outside, it was impossible to resist, and within an hour I was enjoying a mid-afternoon bath on the hottest day of the year.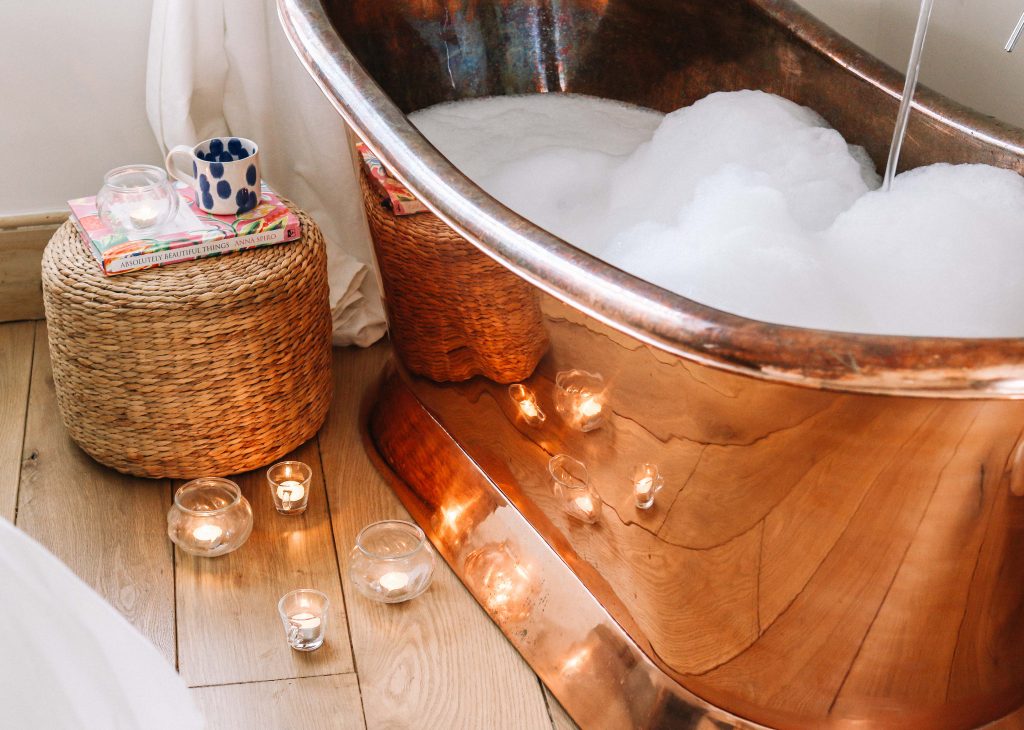 With the luxury Bamford products in one hand, and a complimentary bottle of champagne in the other, I regret nothing about my summer's day soak in that luxury Cotswold cottage (even if I did have to keep running the cold tap).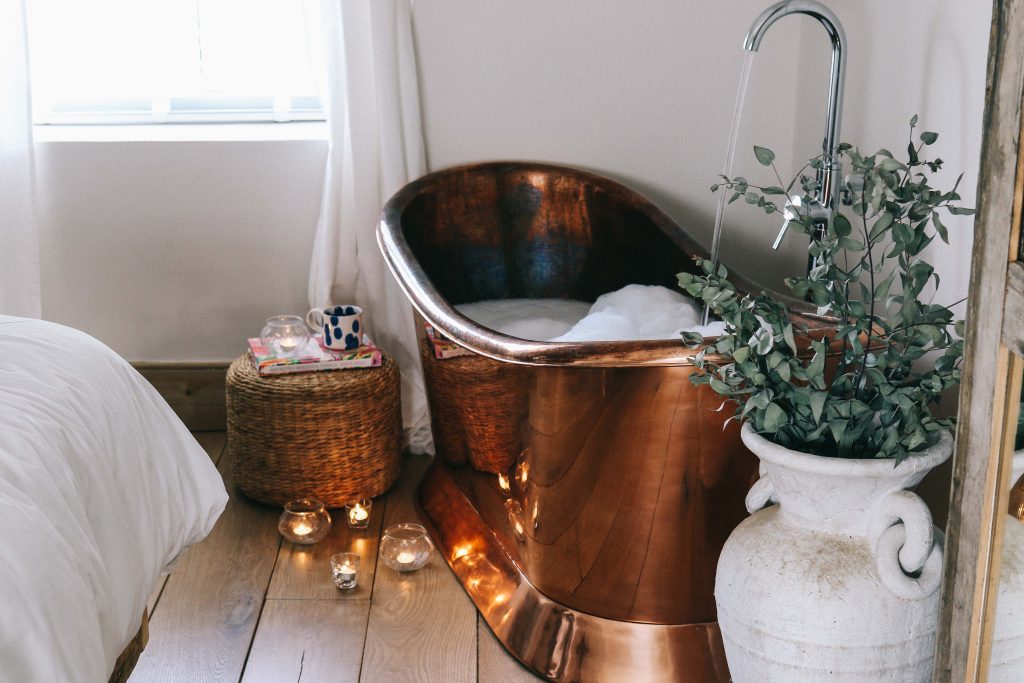 What To Do in the Cotswolds
After a cup of coffee in Ivy's little garden, we decided to drag ourselves out to explore the local area: the coveted Cotswolds.
A tangled web of golden limestone villages, the Cotswolds spans 800 square miles, crossing five counties. Made up of endless rolling hills (or 'wolds'), a visit here is the chance to experience pastoral England: a place of sheep farming, village fetes, ringing church bells and afternoon tea. It's an unbelievably beautiful part of the country, and the largest of England and Wales' 38 Areas of Outstanding Natural Beauty.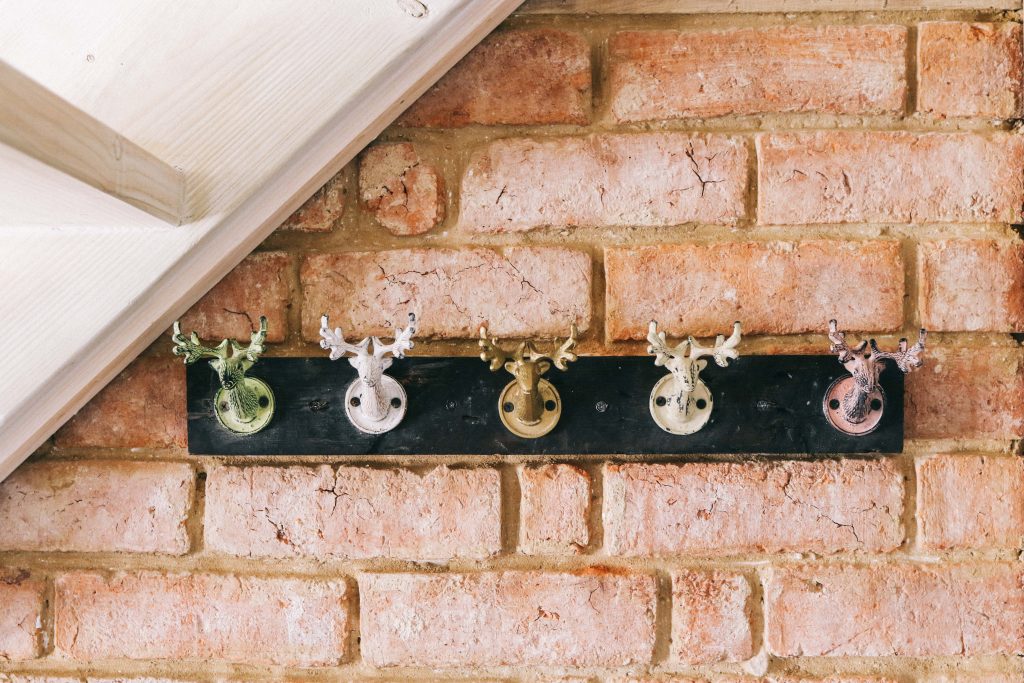 Long Compton itself is ideally located close to some of the Cotswolds' bigger cities and towns (and many other luxury Cotswold cottages): including medieval Oxford, 'Chippy' or Chipping Norton and Shakespeare's Stratford-Upon-Avon. The National Trust owned Chastleton House is also close by (an imposing Grade I listed Jacobean building), as is the well-heeled Soho Farmhouse (the country escape of David Beckham and Co.)
However, now nicely settled into pastoral life, we didn't want to stray too far – enjoying the quiet of village life. If I'm honest, I also harboured a tiny hope that I might spot David Beckham cycling past on his Pashley; Victoria behind him on some sort of black, sleek Roadster.
With this in mind, we therefore decided to extend our luxury Cotswold retreat with a trip to the award-winning Daylesford Organic Farm, in the nearby village of Kingham.
Known as one of the most sustainable organic farms in the UK, the Daylesford brand is now nationwide, with cosy cafes throughout London. However, not just content with producing piles of organic veggies, Daylesford now also lays claim to a spa (complete with Bamford products), a cookery school, overnight accommodation, gift stores, a fantastic restaurant and space for eclectic and creative workshops.
Conveniently, all of this can be found on site at their Kingham Farm.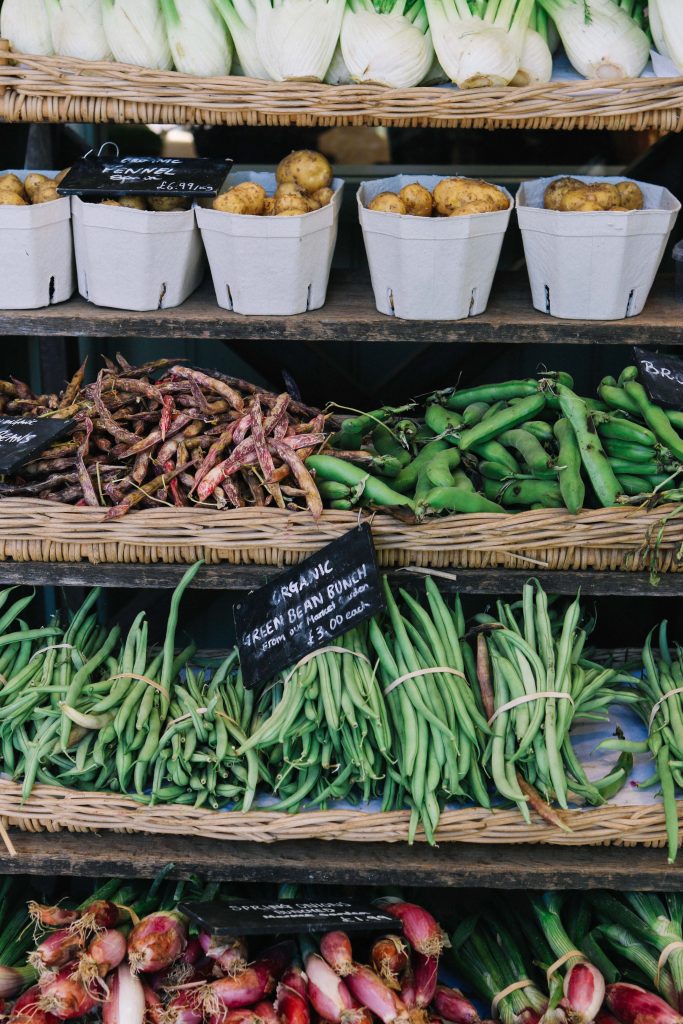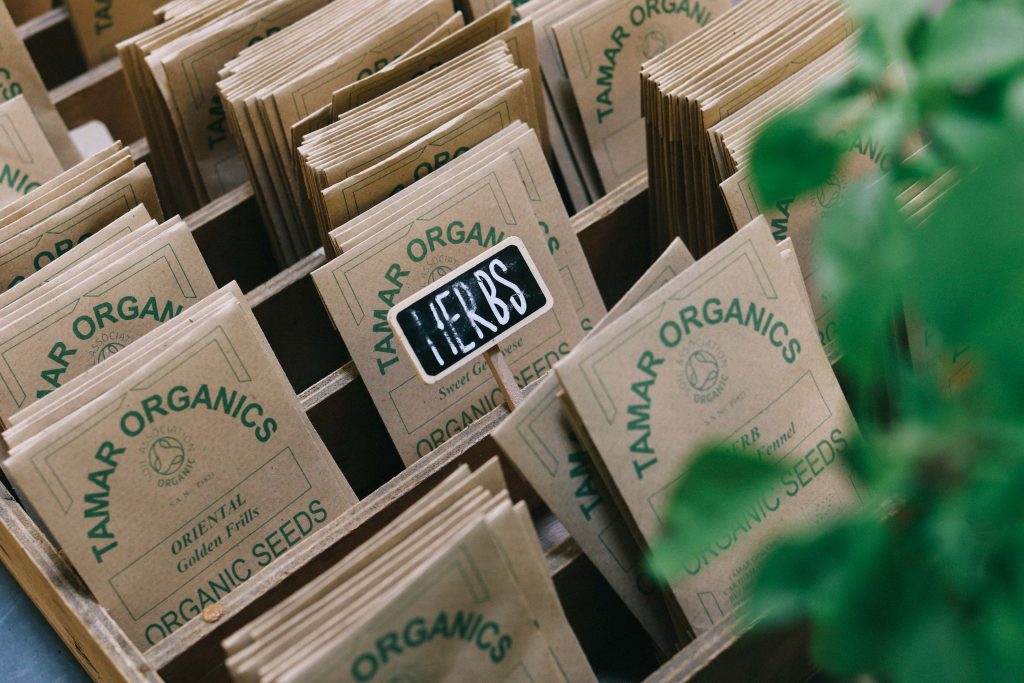 Arriving in the early afternoon, Daylesford appeared suddenly from behind its 2,350 lush, green acres. The car park was already full, families presumably staying in luxury Cotswold accommodation close by.
Walking into the Farm's Deli, we quickly picked up food for dinner later that night. Filling our basket with rich cuts of meat, seasonal vegetables and a bottle of wine, I noticed that I was settling into country life very well. In fact, I was a natural. Watching as the Farm's resident florist tied huge bouquets of purple hydrangeas and pink peonies, I wondered what it would take to become a permanent lady of leisure: living out my days here in the Cotswolds.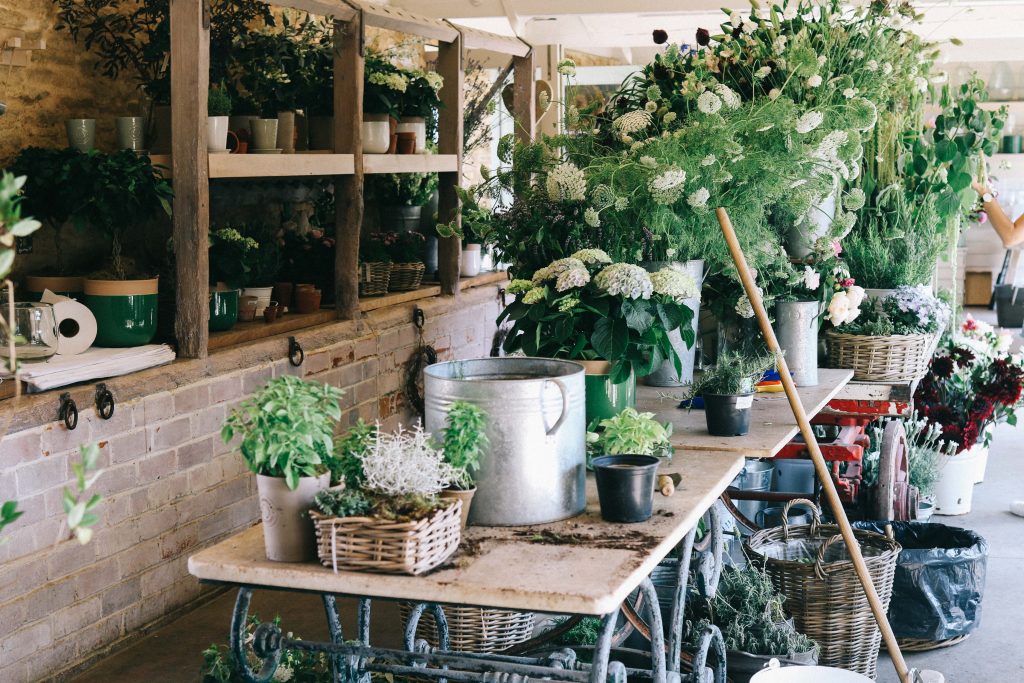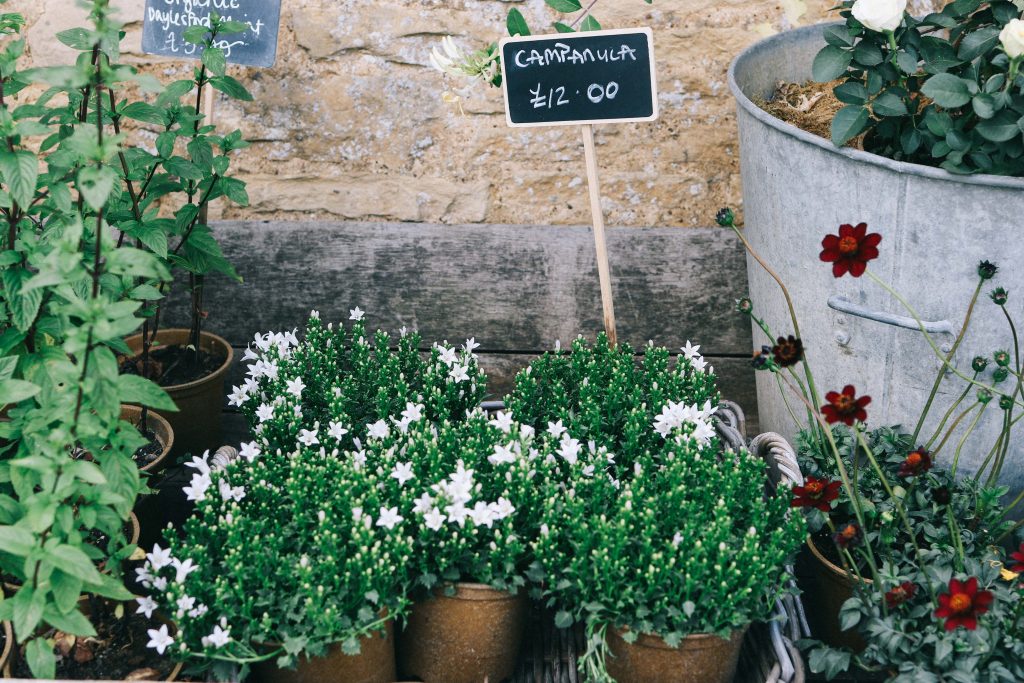 After some shopping and a peak into Daylesford's onsite spa, we sat down for lunch at the Farm's Café: enjoying pizza directly from a glowing clay oven. Surrounded by the sound of birdsong and the gentle clatter of cutlery, it was a beautifully relaxing place to while away the hours.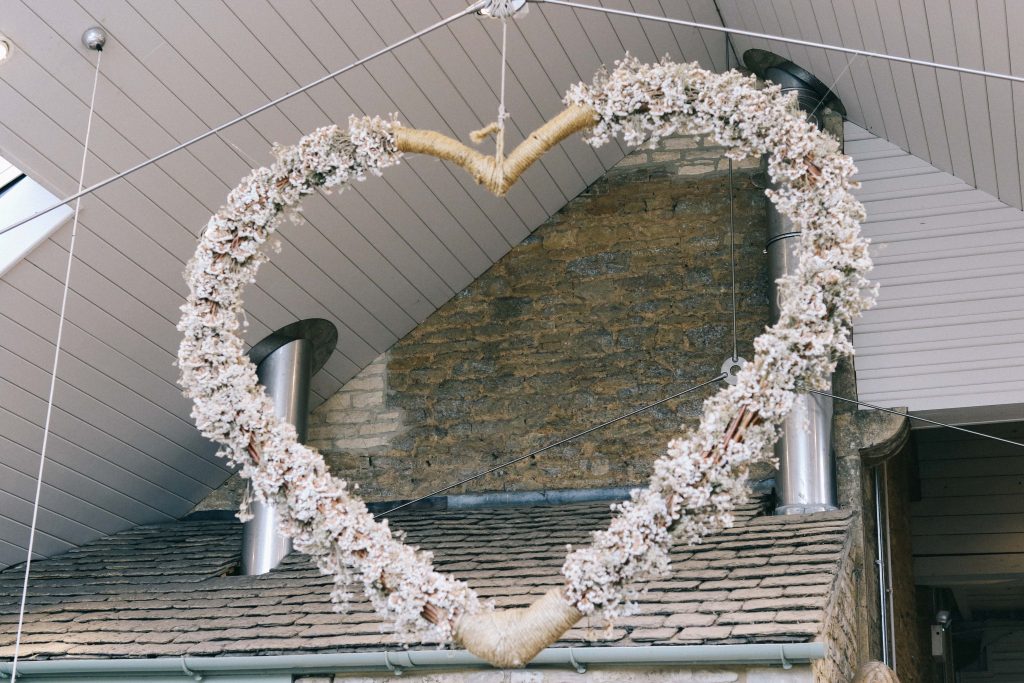 Described by landscape aficionado, William Morris, to be England's prettiest village, Bibury has taken centre stage in a number of glittering Hollywood films. From posing as the village of 'Wall' in Stardust, to providing the backdrop to Bridget Jones' Christmas day, it's perhaps not surprising to hear that Bibury has an almost watercolour quality to it; a beautiful canvas hidden amongst stone walls and rolling hills.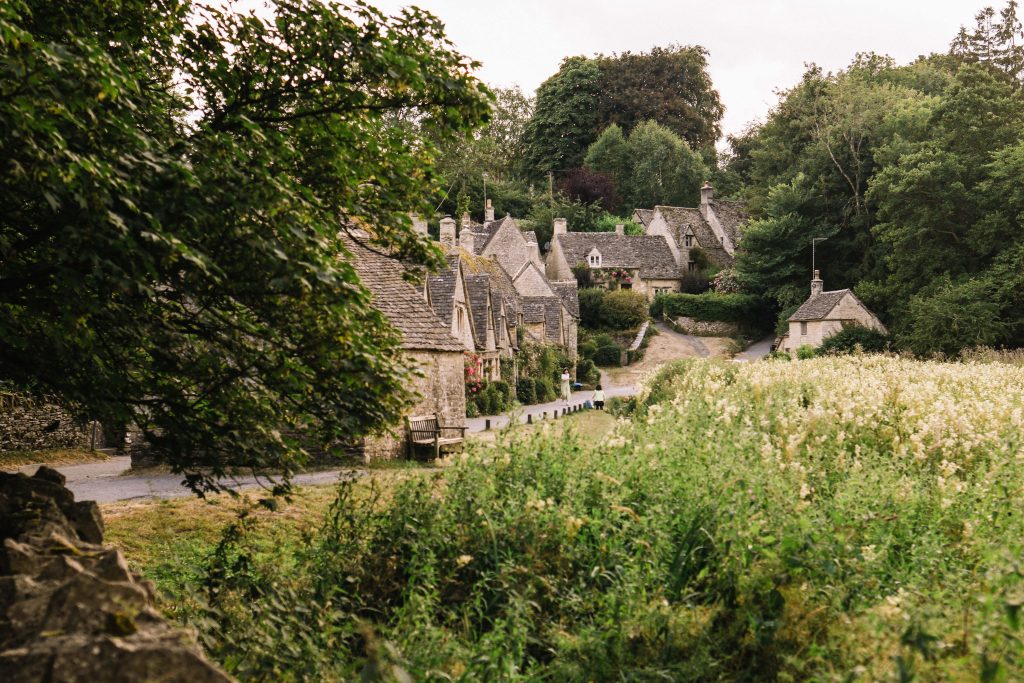 Running alongside the clear waters of the River Coln, visiting Bibury is yet another chance to time travel: to experience English village life as it was. A haven away from busy roads and frenetic shopping centres, the village features a small collection of narrow winding streets, a hotel, a little primary school, a trout farm, a Saxon church and a small selection of luxury Cotswold cottages.
However, it's not these that most visitors come for, but something else: a small row of houses.
Following the river downstream, it didn't take long to spot Bibury's jewel in the crown: Arlington Row. Owned by the National Trust, this cluster of seventeenth-century cottages are some of the most photographed in the country.
Once home to the village weavers, the lane is a puzzle of leaning stone cottages, curving chimneys, and sugary pink rose bushes. Walking around the bend of the river, the sun now beginning to set, Arlington Row appeared ahead of us.
It looked unimaginably beautiful.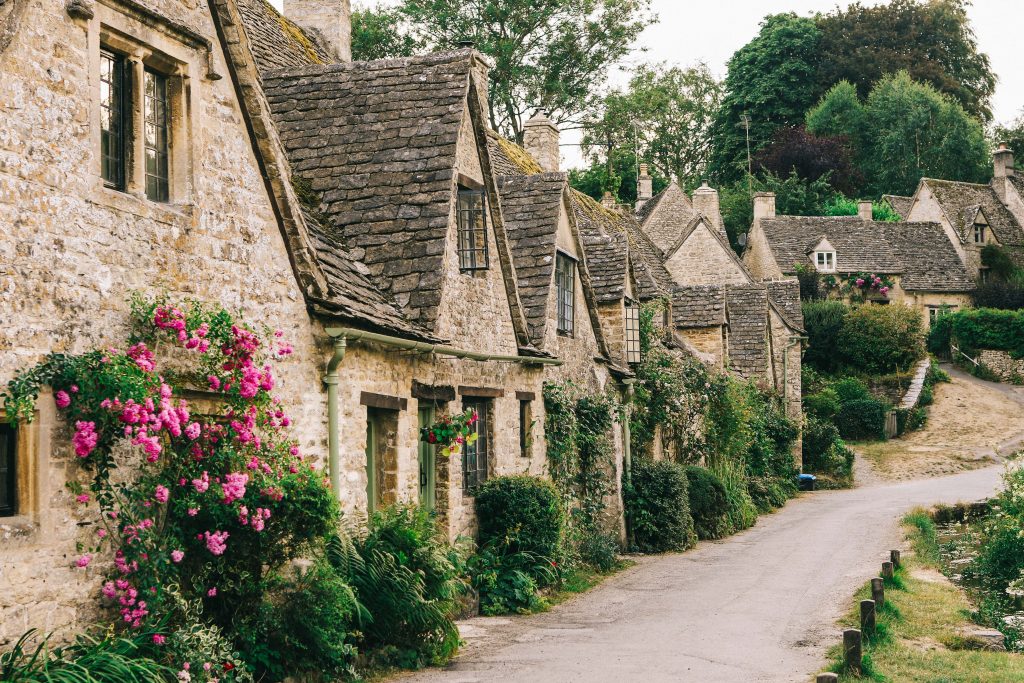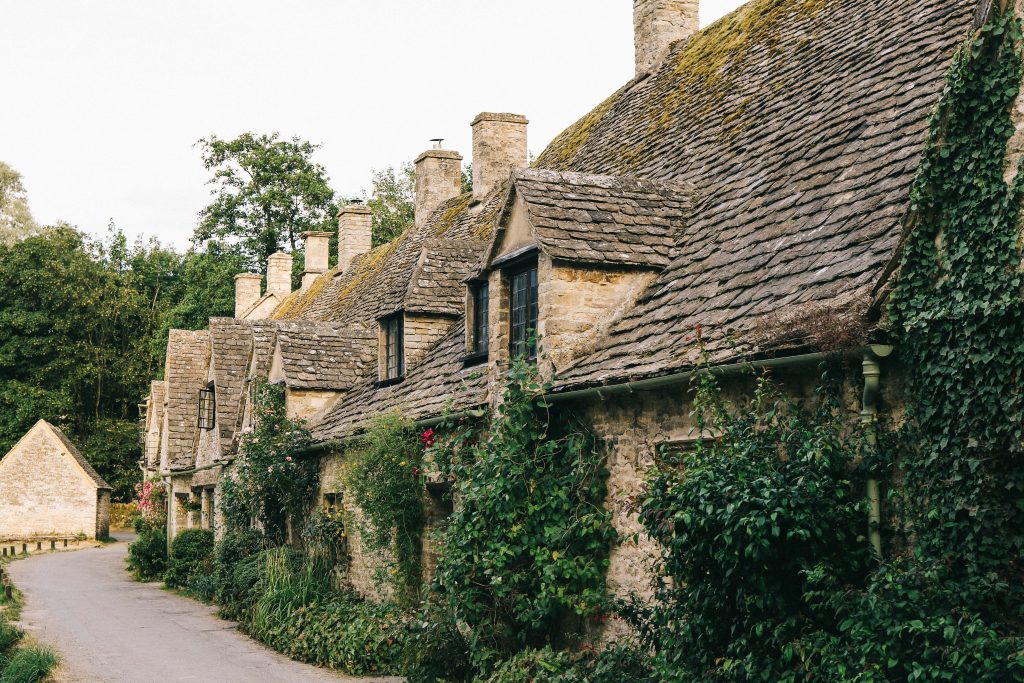 After following the river back into the village – watching as a gaggle of ducks gathered around little children armed with bread – we decided to head home to Ivy Cottage, the last of the evening light now almost gone.
Passing through the similarly idyllic Cotswolds villages of Lower and Upper Slaughter, I wondered if Ivy and her family had ever visited these places – spending their summer evenings wading through the River Coln, just as we had.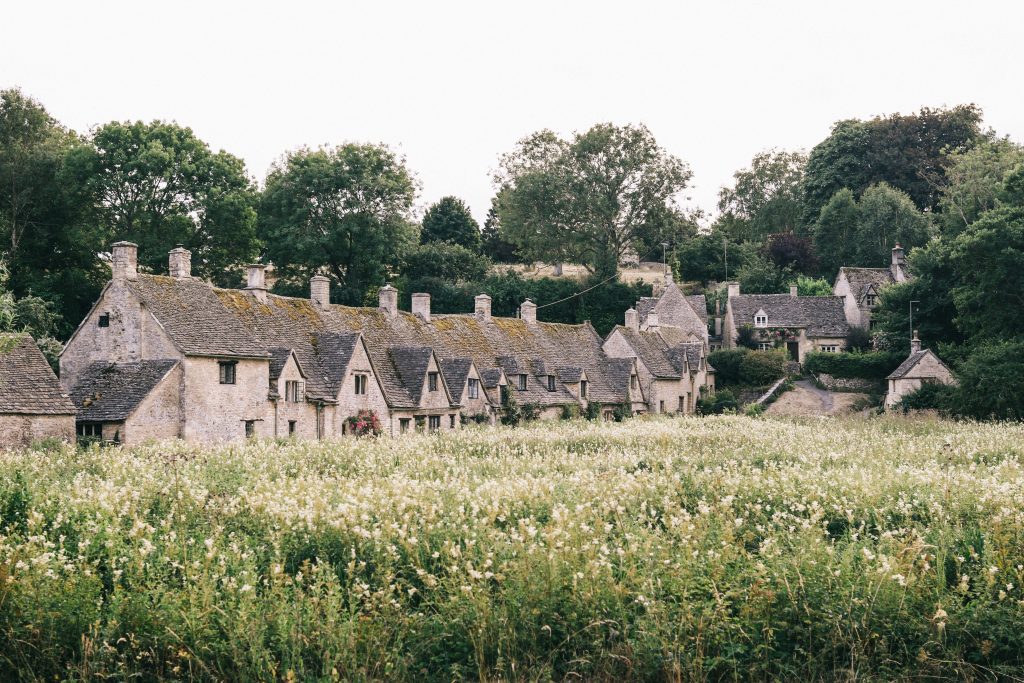 Arriving back at our very own luxury Cotswold cottage, Ivy Cottage looked prettier than ever. The windows of the house now gently glowing, we pulled the gate shut behind us and settled in for the night. Lighting the candles that waited in the kitchen, we poured the remainder of Beachspoke's complimentary champagne as our dinner warmed in the oven.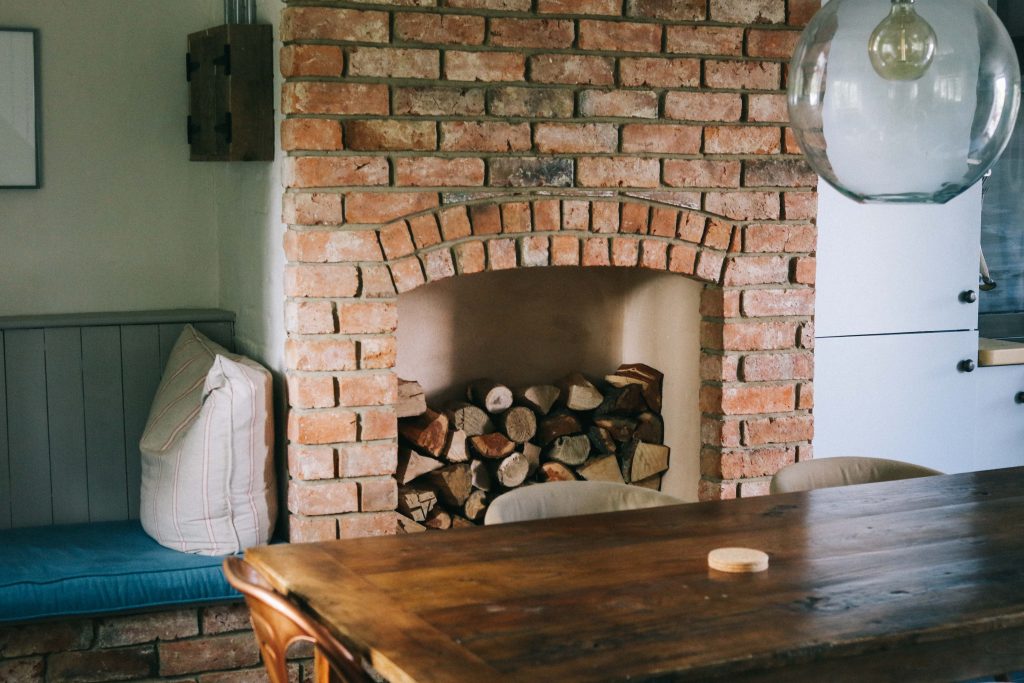 Later that night, as we climbed the creaking staircase to bed, I realised that although Ivy Cottage may no longer belong to the Boardman family, staying here did not feel as though we were visiting an anonymous or unfamiliar place.
Instead, it felt like coming home – back to the unmistakable warmth of Ivy's Cottage.
Read our fuller guide to the Cotswolds here, and ideas of things to do in Oxford here.