This list of best things to do Northumberland contains affiliate links.
Northumberland is a place like no other.
An area of outstanding natural beauty, filled with wild and remote national parks, starry skies and sugary soft beaches, there are an almost endless number of things to do in this windswept corner of the North East.
To help you plan your trip, we've put together a list of things to do in Northumberland, including a trip to Harry Potter's castle, the cutest bookshop in the UK and advice on how to see the Northern Lights in Northumberland.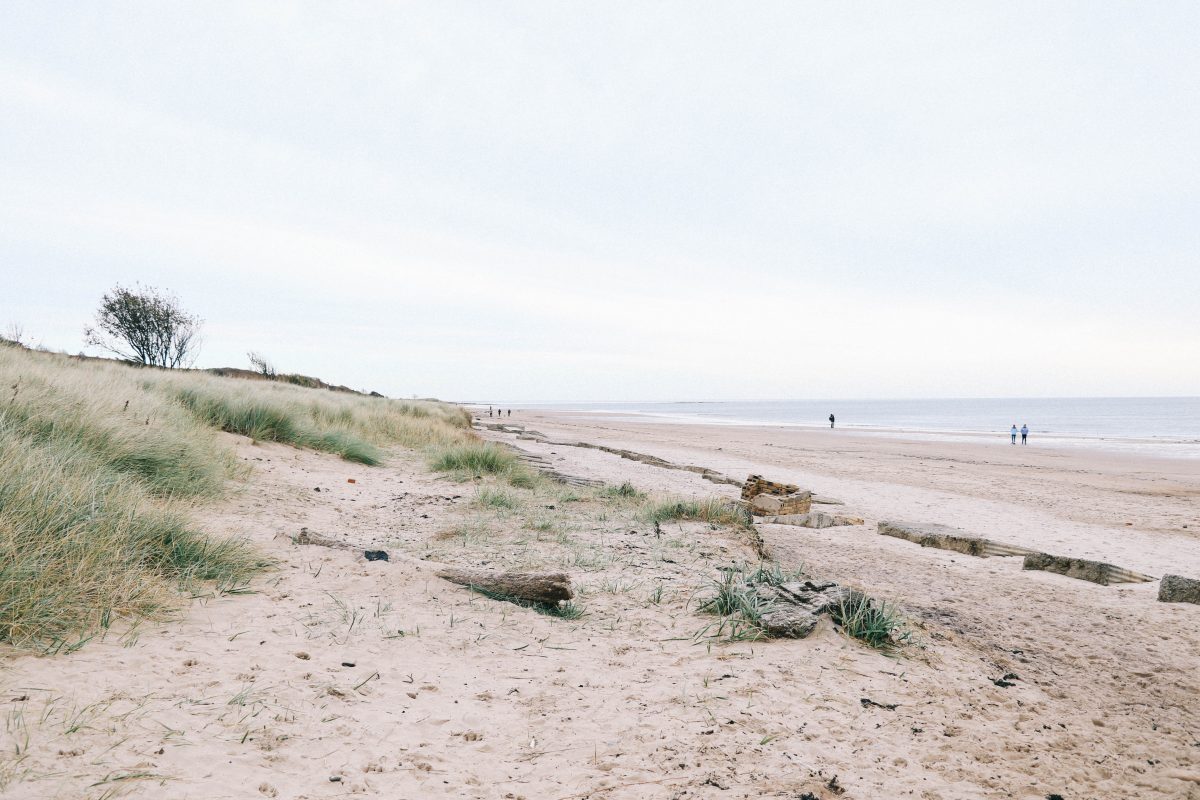 11 Best Things to do in Northumberland
1. Visit Alnwick Castle
Not only Northumberland's county town, beautiful Alnwick is home to the second largest inhabited castle in England.
Home to the Duke of Northumberland's family for over 700 years, Alnwick Castle is easily one of the prettiest castles in the UK. As such, it's perhaps no surprise to hear that it was also used as the backdrop to two Harry Potter films – 'The Philosopher's Stone' and 'The Chamber of Secrets'.
Indeed, the Outer Bailey section of the castle was used as the area in which Harry and his fellow students learnt to fly their broomsticks and where they learned the rules of Quidditch.
Aside from Alnwick's starring role in film and television (including cameos in 'Blackadder', 'Downton Abbey' and, most recently, 'Transformers'), Alnwick has its own colourful history.
Still home to the 12th Duke of Northumberland, Alnwick was also once home to the famous Sir Harry Hotspur  – a late medieval English nobleman who would later become a prominent character in Shakespeare's play: 'Henry IV Part 1'. Now open to visitors, including its State Rooms and artisan courtyards, the Castle also boasts some incredible grounds to explore.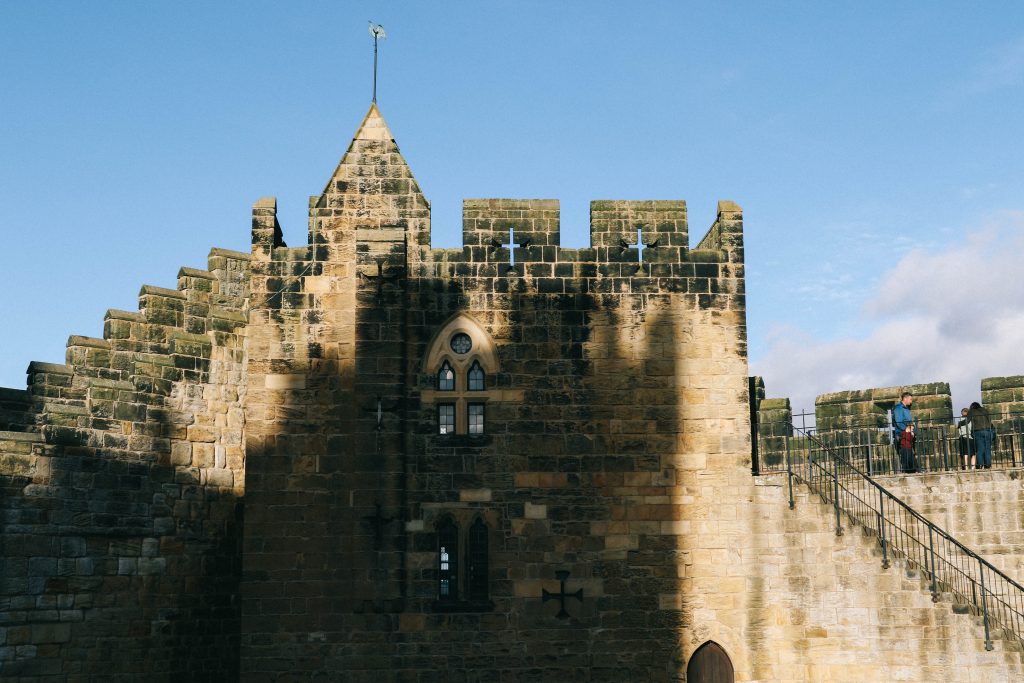 If you're looking for best things to do in Northumberland (particularly for children), then booking onto the Broomstick Training classes at Alnwick Castle is a must.
Offering daily classes that run at intermittent points throughout the day (check the 'What's On' board when you arrive), participants are soberly handed a broomstick by a 'Wizarding Professor' and taught different flight methods – from jumping across the outer courtyard, to chasing down competitors.
The Broomstick Training sessions are free to visitors and under 16s are prioritised. Entry to the Castle itself is £15.05 for adults, £7.95 for children, and children under five go free.
2. Lunch in a Treehouse
One of the best things to do Northumberland is to definitely enjoy a delicious lunch in a magical treehouse. Indeed, on the grounds of Alnwick Castle is the fantastic Treehouse restaurant.
During our own trip here, we were met by a roaring log fire, twinkling fairy lights and twisting branches rising through the restaurant's creaking floorboards.
Settling by the fire, we enjoyed locally sourced Alnwick beer, chestnut gnocchi and sticky toffee pudding. As you'll come to quickly realise – good food, log fires and cosy backdrops are Northumberland's signature hallmark.
Despite its unique location, a meal here is very reasonable – with two courses costing £30.50, and three courses setting you back £37.00.
3. Visit the Cutest Bookshop in England
A visit to Barter Books is definitely one of the top things to do in Northumberland.
Housed within a converted Victorian railway station, complete with crackling wood fires and a small tearoom, this is one of my favourite bookshops in England.
One of the country's largest second-hand bookshops, housing over 350,000 books, Barter Books is even home to its very own model railway, alongside its 'Old Waiting Room' restaurant.
Opened in 1991 by Mary Manley, Barter Books was (and still is) based on a swap system – allowing you to exchange your old books for new ones. Quickly gaining notoriety, the New Statesman once referred to it as 'The British Library of secondhand bookshops' – quite the accolade.
4. Stay at The Cookie Jar Hotel, Alnwick
In terms of best places to stay in Alnwick, The Cookie Jar is definitely one.
This self- declared 'cosy retreat' is nestled in a former convent, in the centre of Alnwick. Beautifully decorated and serving (you guessed it), free cookies, this hotel is stylish and incredibly cosy – with a slap up breakfast to boot (featuring their world-renowned grilled kippers).
We can also highly recommend the hotel's afternoon tea, served in the beautifully appointed bistro.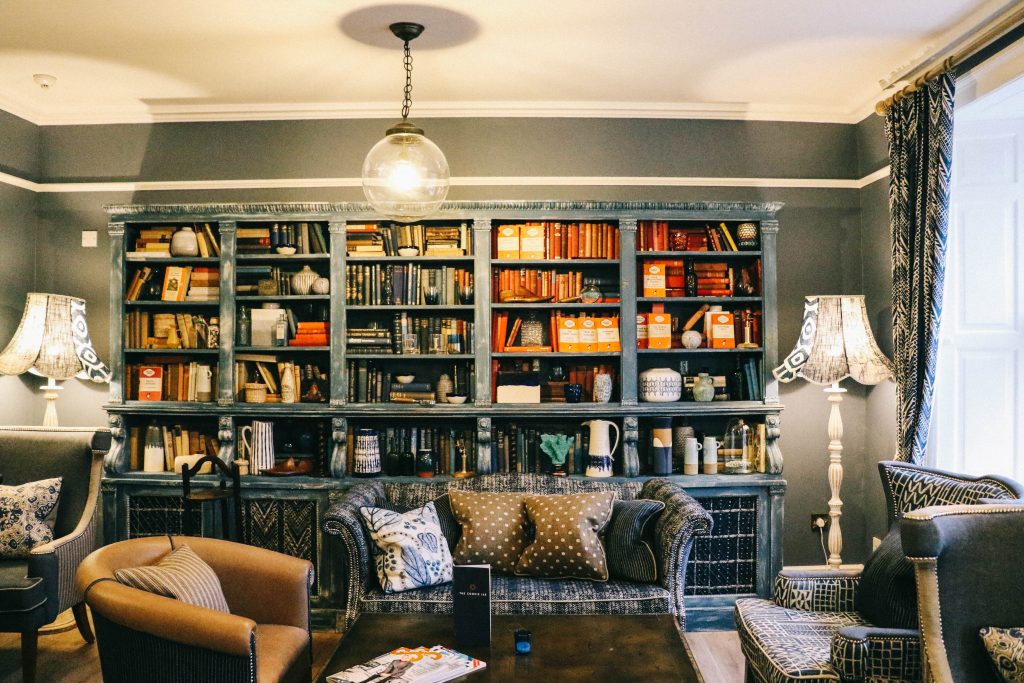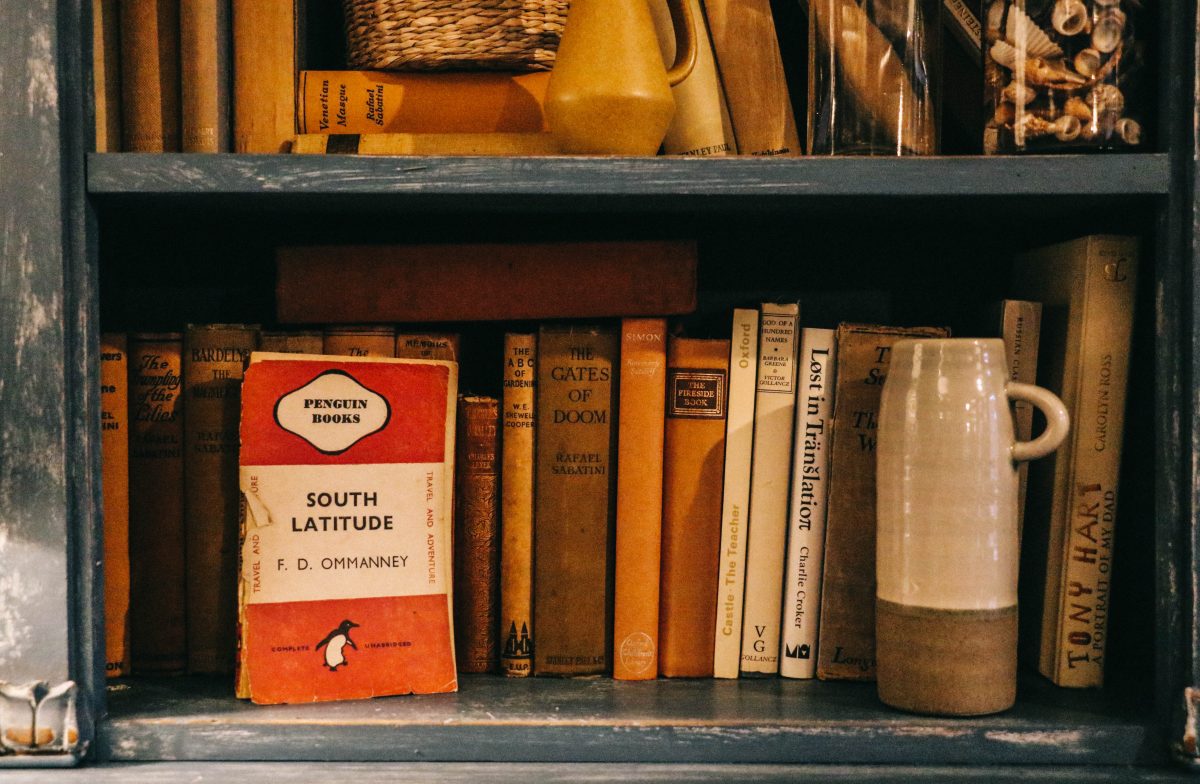 For those really looking to splash out, then book The Chapel – The Cookie Jar's breathtaking suite – including original stain glass windows and carved wood beams.
5. Visit Pretty Alnmouth
One of my favourite things to do Northumberland is to visit sleepy Alnmouth.
Once a prosperous trading port, Alnmouth's luck changed dramatically one fateful Christmas Eve in 1806. On this night, a winter storm hit this little town so violently that it shifted the course of the river; cutting off the port and leaving the town stranded.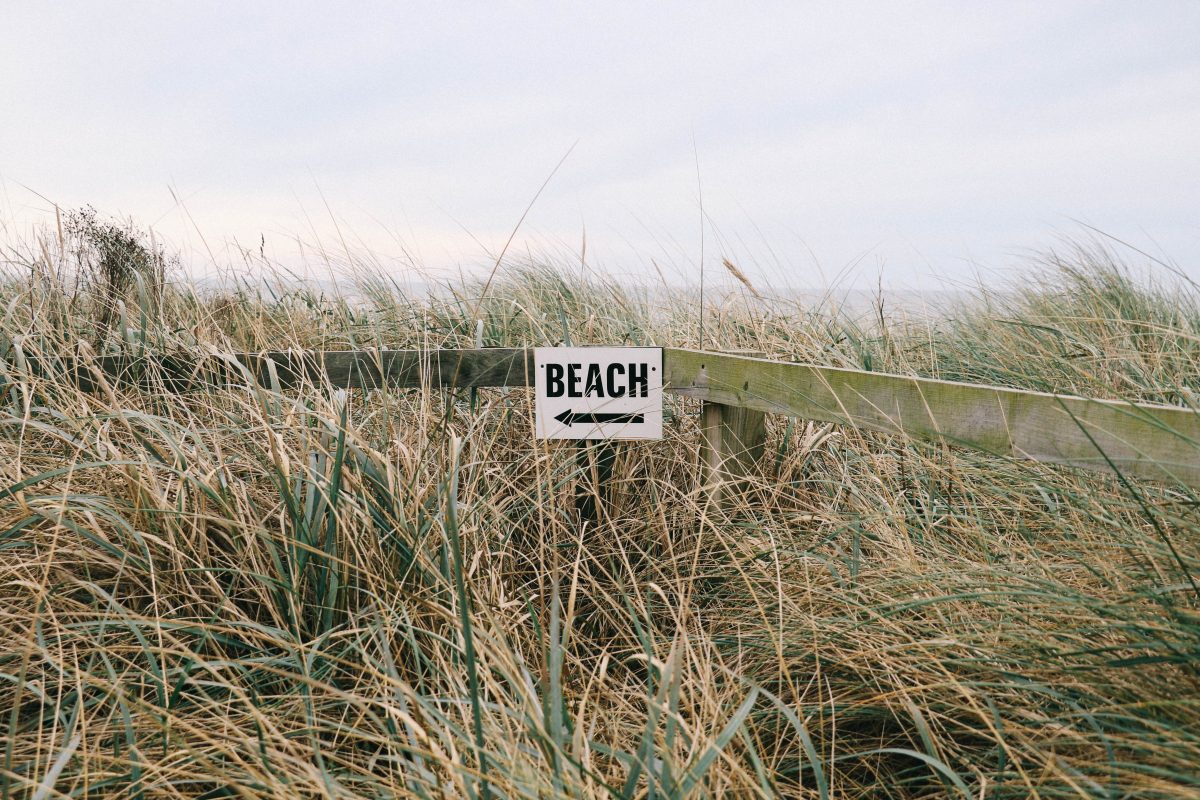 Today, it's difficult to imagine Alnmouth as a busy port. Filled with quiet streets lined with colourful homes, this town also hides an immaculate beach, lined with golden sands. It's also home to the smallest museum in Northumberland – The Ferryman's Hut.
An excellent spot for birdwatching, Alnmouth's tranquil beach is home to rich birdlife; making it a fantastic place to sit with a picnic blanket and pair of binoculars.
6. Visit the Home of Earl Grey Tea
Howick Hall Gardens, Northumberland, is the former home of Charles 2nd Earl Grey: both one-time Prime Minister and the accidental creator of Earl Grey tea.
Blended especially to compliment the water found at Howick Hall, it's said that Earl Grey tea was created by a Chinese Mandarin who used bergamot oil to offset the lime found in the local water.
The Grey family were delighted with this new flavour and shared the brew with their friends in London, something that would lead to its eventual discovery by tea connoisseurs, Twinings. Unfortunately for the Grey family, however, they failed to trademark this much-desired concoction and never made a penny from it.
Today, visitors can visit Howick Hall for a wonderful cup of tea (Earl Grey, of course) in the Halls' tearoom, before a walk around its magnificent gardens.
Spanning 65-acre gardens, a visit here is definitely one of the best places to visit in Northumberland – particularly come the autumn when the leaves turn a stunning scarlet. Alternatively, come the spring and the gardens are awash in snowdrops and bluebells; creating a carpet of blue and white flowers.
Entry to the Hall and gardens costs £8.80 for adults and children go free.
7. Bamburgh Beach
When it comes to places to visit in Northumberland, Bamburgh beach inevitably comes top of the list (a position we can't dispute).
A vast stretch of soft, sandy beach paired with an ancient dune system, Bamburgh Beach is also home to its very own castle; a vast building that looms over its golden shores.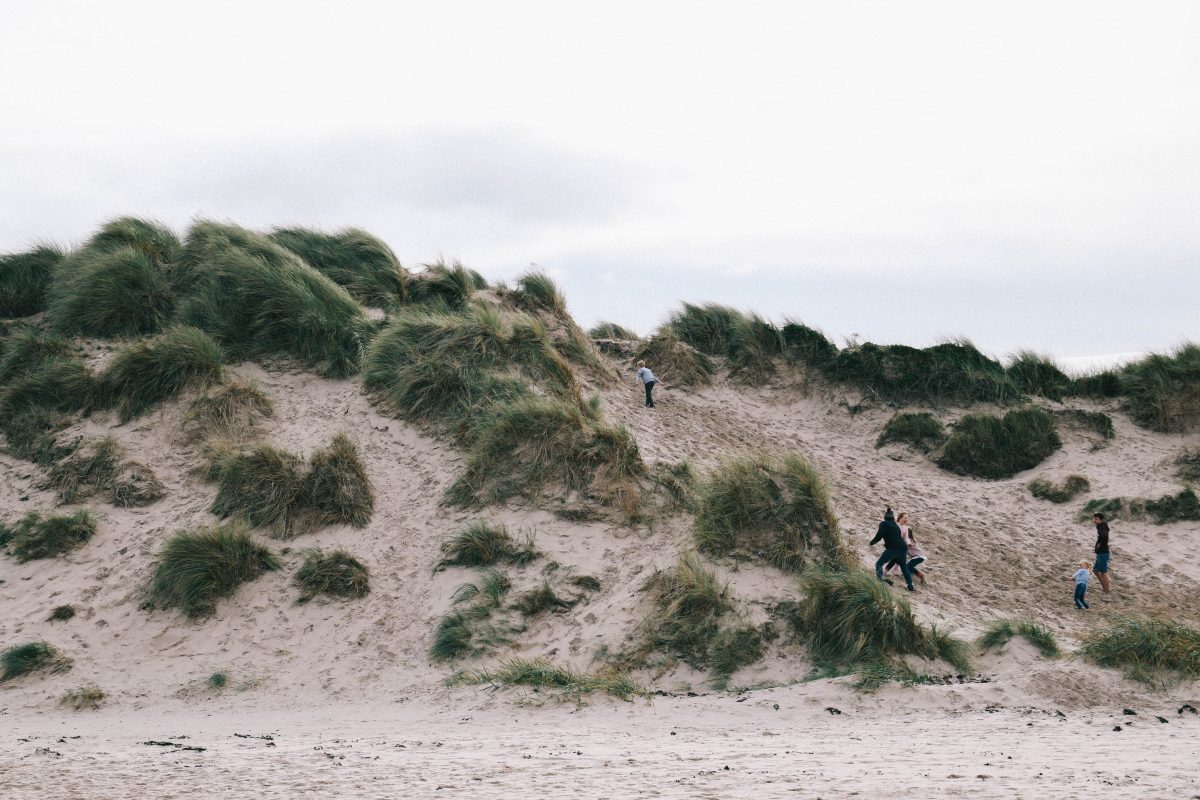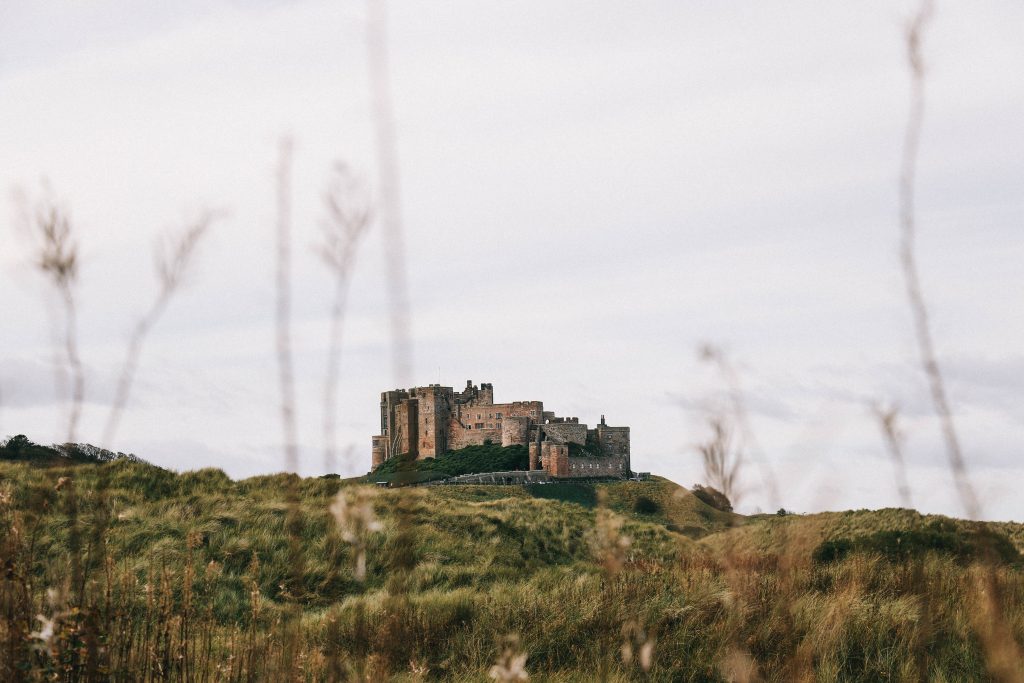 Once home to the ancient kings of Northumbria, this 6th century castle is worth a visit in its own right, with archeologists still working on the site due to its rich past.
Located just off Bamburgh Beach are also the famous Inner Farne Islands, which were once home to a gaggle of hermits and monks. Today, they're a prime spot to spy seals and seabirds, including the beloved puffin.
Definitely one of the best things to do in Northumberland is to make the boat trip across to these magical islands. Boats leave from the Seahouses Harbour and once at the islands, entry costs £7.35 for adults and £3.70 for children.
8. Afternoon Tea at Walwick Hall
For the best afternoon tea in Northumberland, head to the romantic Walwick Hall.
A countryside hideaway, Walwick Hall is a Grade-2 listed building set on 100 acres of stunning Georgian gardens. It also happens to offer a decadent afternoon tea, in the most beautiful of surroundings.
Afternoon tea here begins at £23.50 per person (Prosecco and cocktails not included).
For those of you after a more sumptuous visit, then book into the Hall's spa, where you can take a dip in their beautiful glass-walled pool and enjoy a luxury Germaine De Capuccini treatment.
9. An Unforgettable Stay at the Lord Crewe Arms
Easily one of the best places to visit in Northumberland is the magical Lord Crewe Arms, found in the tiny village of Blanchland.
Blanchland is like something out of a fairytale. Nestled in an area of natural beauty, it's built from the bricks of the original 12th-century Abbey that once stood here. In 1165, this Abbey was founded to house the White Canons of the Roman Catholic order's priory and the Lord Crewe Arms (as it is today) was once the Abbot's lodge, guest house, kitchens, dining rooms and gardens.
Today, guests are invited to enjoy dinner in the hotel's medieval dining room, complete with sloping wooden floors and flickering candles. The menu, featuring northeasterly twists, is delicious and includes locally-sourced foods from wonderfully named places such as 'Peter's Plot' and 'The Tomato Stall'.
Afterwards, be sure to enjoy a drink in the medieval vaulted room that now houses the local pub – The Crypt.
10. Visit Hadrian's Wall & the Sycamore Gap
Top of most lists of unmissable things to do Northumberland is a hike to Hadrian's Wall and the nearby Sycamore Gap.
For the easiest walk there, begin your trip with a visit to The Sill: National Landscape Discovery Centre. Found in the delightfully-named village of 'Once Brewed' inside the Northumberland National Park, this visitor centre provides a great introduction to the history of Hadrian's Wall (and offers a great spot for a cup of tea, too).
Sycamore Gap – the most photographed spots in Northumberland – sits next to Hadrian's Wall and is a 45 minute walk from the visitor's centre. This (fairly moderate) walk takes you through the wilds of Northumberland National Park and is truly beautiful – a rolling, windswept sort of affair.
11. Stargazing in Northumberland
If you've ever wondered if you can see the Northern Lights in Northumberland, the answer is a surprising 'yes'.
Home to some of the darkest skies in Europe, Northumberland is not only a fantastic place to stargaze but, if you're lucky, to spot the elusive Northern Lights.
For the best stargazing experience in Northumberland, head to the Kielder Observatory – open all year round. Nestled in the heart of Northumberland International Dark Sky Park, Kielder Observatory boasts the largest gold-tier dark sky park in Europe, thanks to minimal light pollution.
To visit, be sure to book your tickets ahead of time and enjoy access to talks, multiple telescopes and the chance to spot shooting starts, with the help of onsite guides.