Our trip to Dumfries and Galloway was part of a paid partnership with the South of Scotland Destination Alliance.
An Introduction to Dumfries and Galloway
Located amongst the rolling hills of the south of Scotland, Dumfries and Galloway offers its visitors a rich tapestry of history, culture and adventure to explore.
Situated in the south west of the country, the area proudly celebrates its 'accessible remoteness'; enabling travellers to hop over the English border and disappear into its captivating landscapes, all without the stress of a long or complicated journey.
As we detail below, within just an hour of arriving in Carlisle, England, we had waved the motorway goodbye and were instead in an entirely other world of lush hills, roaring rivers and meandering country roads.
Ideal for those looking to escape for a long weekend of undisturbed nature, cosy pubs, beach walks and endless history, a trip to Dumfries and Galloway should be on any traveller's bucket list, particularly those looking for fuss-free getaways.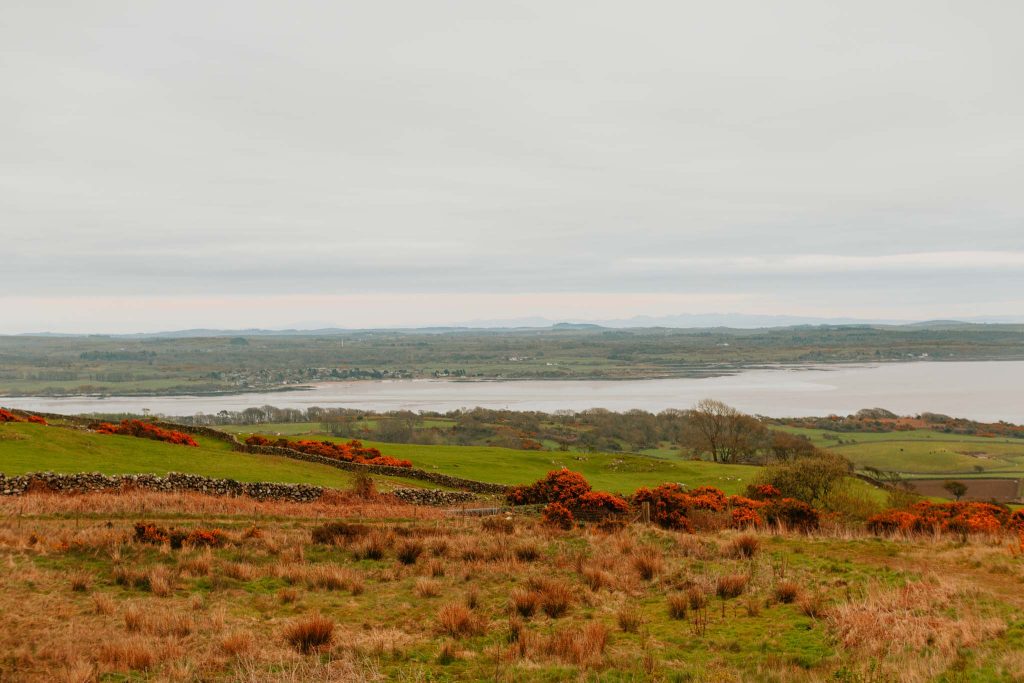 How to Get to Dumfries and Galloway from London
One of the biggest advantages of visiting the south of Scotland is the ease with which you can get there, especially when travelling from London.
Living close to Milton Keynes, we hopped on the Avanti West Coast train that had originated from London and headed directly to Carlisle. Situated just on the border of England and Scotland, Carlisle is the ideal hub for those heading to Dumfries and Galloway.
After a thoroughly enjoyable baby free journey (just under four hours in duration), we hopped off the train in Carlisle and walked a quick 10 minutes to the Enterprise Car hire, to pick up our car for the next three days.
Throwing our bags in the back, we were soon off and heading towards Scotland – less than 30 minutes after getting off the train. Just an hour later, and after a very straightforward car journey, we arrived at our first destination in Dumfries and Galloway.
It was an incredibly easy journey.
We would normally fly to Scotland, however, being able to relax on a train before enjoying an easy drive across the border was a revelation. Travelling by train to Scotland was far less stressful than tackling a busy airport, long security lines and possible delays, and I would thoroughly recommend travelling by train when visiting the south of Scotland.
Dumfries and Galloway is also easily accessible from other major hubs such as Glasgow, Edinburgh, Belfast and Newcastle.
11 Best Things to do in Dumfries and Galloway
During our two night stay, we were not short on things to do in Dumfries and Galloway. In fact, three days to explore this region is perhaps not enough – and for those looking to take things at a slower pace, we would strongly recommend a week visiting Dumfries and Galloway, in order to appreciate all that it has to offer.
Below are just a few highlights of things to do in Dumfries and Galloway, all of which we managed to cram in during our three day visit. From a pink palace to a pastel coloured artists' town, we really enjoyed exploring these spots.
1. Drumlanrig Castle and Gardens
Top of our list of things to do in Dumfries and Galloway is a trip to Drumlanrig Castle; also affectionately known as the 'Pink Palace'. We've visited a fair few castles in our time, but nothing that remains privately owned. Indeed, the fact that Drumlanrig remains a family home was a huge surprise to us – and what we discovered inside blew our tiny minds.
Who Owns Drumlanrig Castle?
Drumlanrig Castle is owned by (and prepare for this mouthful) the Montagu-Douglas-Scott Dukes of Buccleuch and Queensberry.
Rolls off the tongue, doesn't it?
A private home to Richard, 19th Duke of Buccleuch and 12th Duke of Queensbury (are you still with me?), Drumlanrig was originally home to the Douglas family.  Although you may not have heard of this clan, you are likely to have heard of Braveheart – made famous by Mel Gibson in 1995.
The 'real' Braveheart, Robert the Bruce, gifted the land where Drumlanrig stands to the Douglas family in the 14th Century. In 1329, Bruce died and Sir James (of the Douglas family) was tasked with carrying his heart in a silver casket to the Holy Land. Fatally wounded in Spain, Douglas threw Robert the Bruce's heart forward, shouting 'forward brave heart!' and thus, the Douglas clan motto was born.
The clan's family crest of winged hearts decorates the exterior and interior of the Castle, with the original leather wallpaper – adorned with black winged hearts – still found in the entrance hall.
A Private Tour of Drumlanrig Castle
A private tour of Drumlanrig Castle is an absolute must if you're visiting the estate and it was an experience we thoroughly enjoyed. Meeting our tour guide, the incredibly welcoming Stuart, we enjoyed over an hour's tour of the Castle, with Stuart offering seemingly unlimited knowledge and funny anecdotes along the way.
The Pink Palace is an Aladdin's cave of the most mind boggling amount of historic artefacts and world-renowned art. As we entered our first room in the Castle, Stuart casually pointed to two large books laying on the floor.
"They're two first editions of Samuel Johnson's 'A Dictionary of the English Language'," he said. Staring at these elaborately gold leafed books, casually placed by the corner of a window seat, it took us a moment to move on from the fact that such rare and (presumably) pricey pieces were sat so openly in Drumlanrig.
For art lovers, Drumlanrig Castle is an absolute treasure trove of priceless art, belonging to The Buccleuch Art Collection.  Entering one of the Castle's drawing rooms, we came face to face with a Rembrandt, modestly hung above the fireplace.
This mesmerising painting, 'An Old Woman Reading,' has recently been returned to public viewing after being put out of harm's way, following the theft of a Leonardo de Vinci painting in 2003 (the painting mysteriously turned up a few years later, hanging on the wall of a solicitor's office).
A tour of Drumlanrig Castle provides a fascinating insight into the area's most historic family, and dazzles visitors with its precious artwork and artefacts.
Be sure to book when visiting (although, please note that photography is not permitted).
Drumlanrig Gardens and Shops
Aside from our private tour of the Castle, we also spent a lovely few hours exploring Drumlanrig's Gardens. The Castle boasts 40 acres of historic gardens, which include a beautiful Victorian glasshouse, Heather Houses, a woodland garden and a Victorian rock garden.
For those visiting with children, the Castle also offers an extensive adventure playground and a cafe to pick up some sandwiches.
The Castle Stableyard – once home to a bakery and poultry house -is now home to an eclectic mix of small businesses. This includes craft makers, a yoga teacher, a bike repair shed and an upholstery service.

2. Drive the Dalveen Pass
Heading up the motorway towards Scotland's cities or Highlands, most visitors are oblivious to the enchanting road that lies just below them, nestled into the Lowther Hills. The Dalveen Pass is a winding – and in parts Roman – road, which passes through the southern part of the hills, including glens and valleys.
We turned off the grey, monotonous motorway to enjoy this slower, far more scenic route – and it was a magical introduction to the south of Scotland. Swapping cement and exhausts for rolling hills and glittering rivers, the Dalveen Pass is a reminder of how quickly visitors can disappear into nature when visiting Dumfries and Galloway.
Directions to the Dalveen Pass from the south: from the M6 heading North, turn off at junction 14 onto the A702 South Lanarkshire.
3. Tour of Ninefold Distillery and Cocktail Making
When planning a visit to the region, a tour of a rum distillery might not be the first thing that springs to mind of things to do in Dumfries and Galloway. As lovely as the south of Scotland is, it's not quite the exotic paradise of the Caribbean, where you'd usually enjoy a rum punch.
Dumfries and Galloway likes to surprise its visitors, however, and is home to the Ninefold Rum Distillery, owned by the lovely Kit Carruthers. The first rum distillery in the south of Scotland, Kit makes his rum from scratch in a Scottish-made copper pot, producing an unaged pure single rum, alongside the distillery's signature Dormont spiced rum.
Situated on his family's estate, the Dormont Estate,  Kit returned to his childhood home after time in Edinburgh, looking to add his own touch to the 450-year old former farm. Bravely transitioning Dormont from 'dairy to distillery', Kit has single handedly launched his own rum brand, Ninefold.
Hopping out of our shiny red VW Campervan (more on that later), we arrived in the unassuming former cattle courtyard belonging to the Dormont Estate. Greeted by Kit, we quickly found ourselves surreally seated under a pile of blankets, with a delicious rum cocktail in hand.
Cocktails quickly consumed, Kit took us on a tour of his distillery, showing us how he makes his rum. As a one-man-band, the success that Kit has already enjoyed is impressive, and we have no doubt that we'll soon be seeing his beautifully branded bottles in high street stores.
For those looking for a more quirky (read: boozy) activity to do while visiting Dumfries and Galloway, we would highly recommend a tour of Ninefold.
Book your tour of Ninefold Distillery
4. Visit Ellisland Farm
We'll be the first to admit that we knew little about the legendary Scottish figure, Robert Burns, before visiting Dumfries and Galloway. Aside from tipsily singing his infamous 'Auld Lang Syne,' each New Year and knowing of the Scottish celebration of Burns Night, Burns himself was somewhat of a mystery to us.
To correct this, we dropped by Ellisland Farm – the former home, and now museum, of Robert Burns. The modest family home and working farm, built in 1788 by Robert himself, is set in a beautiful spot on the River Nith and is where Burns wrote his greatest works.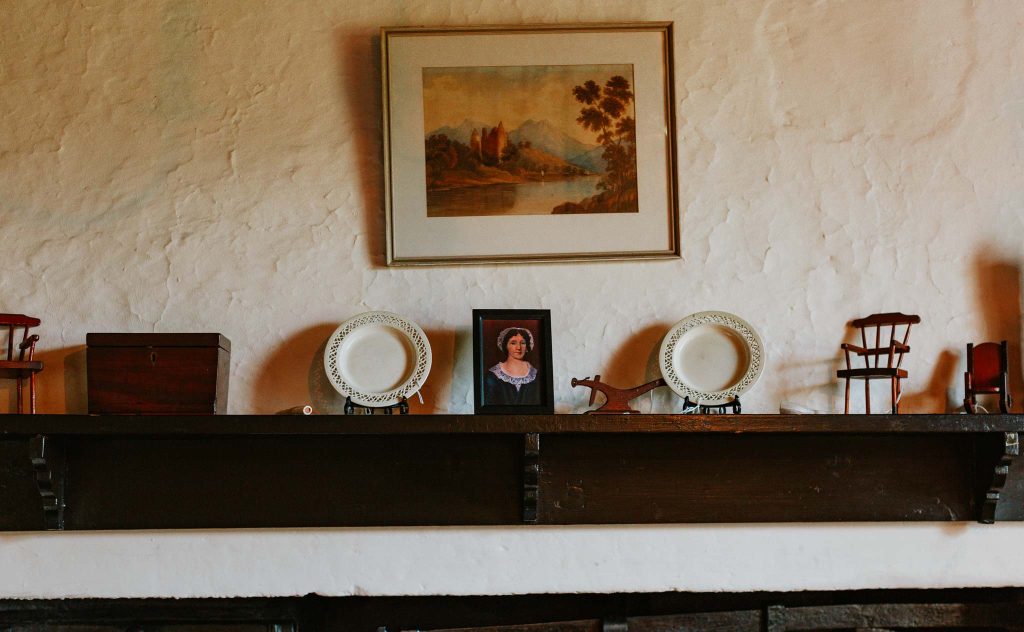 Enjoy a peaceful walk along the river and explore Burns' home, which he shared with wife, Jean. The home remains mostly unchanged since his time there and visitors can gaze out from Burns' desk across the landscape, imagining Scotland's National Bard at work.
5. Visit Threave Gardens
For any green fingered visitors to Dumfries and Galloway, be sure to stop by the beautiful Threave Gardens. Designed as a garden to train horticulturists, the gardens have been home to the School of Heritage Gardening since 1960.
Threave Gardens is the ideal place for a cup of tea and a wander, with the diverse 'garden rooms' each showcasing a different gardening style. For nature lovers, there's also a wetlands that regularly attracts Red Kite, Osprey and many other breeds of birds.
6. Visit Kirkcudbright
A visit to the south of Scotland would not be complete without exploring the quirky and eclectic artists' town of Kirkcudbright (pronounced kuh-koo-bree). Said to be one of Scotland's most vibrant communities, Kirkcudbright is not only a bustling fishing port, but also home to a long line of creative artists.
Known as the 'Artists Town', the colourful harbour houses of Kirkcudbright have housed generations of painters and craftworkers, and as such the town is brimming with tiny, yet beautiful, art galleries.
Not quite what you might expect from a small, Scottish fishing port.
We had a lovely morning exploring the many nooks and crannies of Kirkcudbright, wandering around some of its galleries and independent shops. We also became mildly obsessed with finding as many pastel coloured front doors as possible; an Instagrammers dream.
7. Broughton House & Gardens
During any visit to Kirkcudbright, a nosey around the beautiful National Trust for Scotland Broughton House & Gardens should also be on your list of things to do in Dumfries and Galloway. A traditional Edwardian home belonging to the Scottish artist, E A Hornel, this is a little gem of a home to visit whilst in town.
The beautiful, rambling gardens are particularly lovely and were planned and planted by both Hornel and his sister, who he lived with at Broughton House.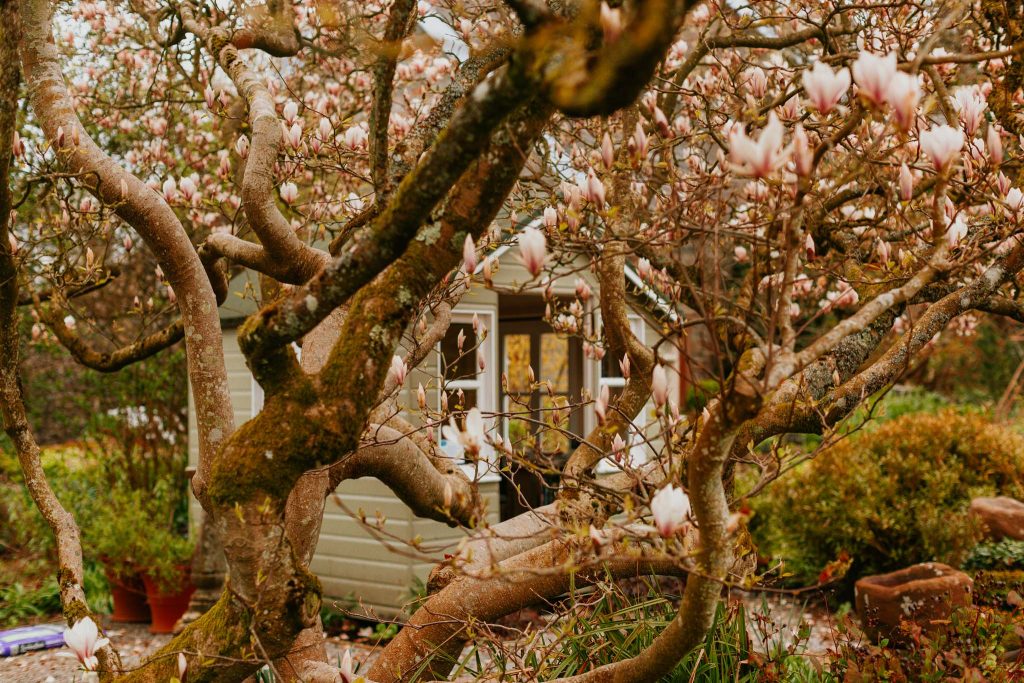 Where to Eat in Kirkcudbright
For those looking for a delicious meal while in Kirkcudbright, head to the Selkirk Arms. Dating back to 1777, the Selkirk Arms was once home to the legendary Robert Burns, who lodged there on several occasions.
8. Enjoy Gin at Crafty Distillery
The award winning Crafty Distillery is a gin based Scottish Craft Distillery located on the edge of Newton Stewart, overlooking the Galloway Hills.
Winner of the 'Scottish Gin Distillery of the Year', the Crafty Distillery is a fun and modern experience that welcomes over 25,000 visitors a year. Indeed, the distillery offers some unique experiences when visiting the area, including the Gin Escape.
This 'escape' offers a foraging experience for botanicals in the great outdoors, before heading back to the distillery to make cocktails using your foraged goods, followed by a tour of the distillery itself.
For those not feeling as adventurous, a 1.5 hour tour of the Crafty Distillery is also available.
9. Tour Dumfries and Galloway in your Own Vintage Car
If you're looking for quirky things to do in Dumfries and Galloway, book a ridiculously fun (and very cute) tour of the area in Ruby, a vintage VW red campervan.
Lovingly restored and put back on the road by her wonderful owner, Linny – owner of The Lovebug – Ruby is available for not only weddings, but tours of Dumfries and Galloway, too.
Ideal for those looking to enjoy a distillery, or even a chocolate tour, we would thoroughly recommend hiring Ruby and enjoying Linny's expert knowledge (your driver and tour guide) as you explore the area.
Linny is incredibly passionate about her home region, having lived in the US and Indonesia before retuning to Dumfries and Galloway. It was a real delight to spend the day with her, curled up under blankets in the back of Ruby, with a belly full of rum cocktails.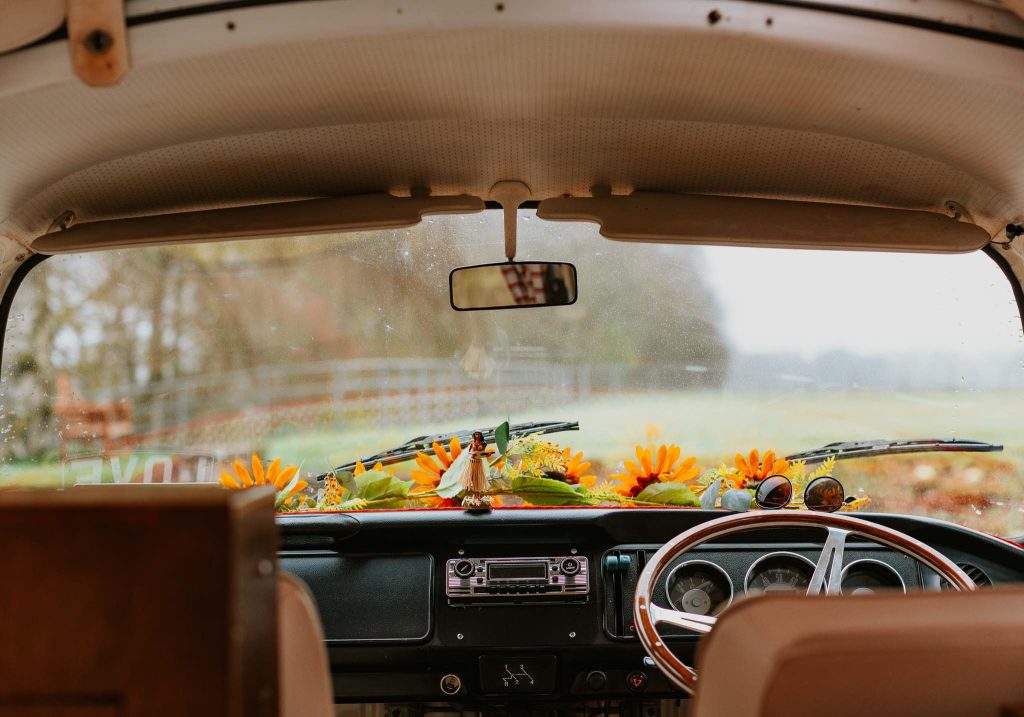 10. Order a Ferry Fish Graze Box for your Adventures
For seafood lovers, ordering a Ferry Fish Graze Box for a day of adventuring is an imperative.
We were lucky enough to have the Luxury Seafood Graze Box delivered to us at Ninefold Distillery, to enjoy with our rum cocktails. It was the most delicious selection of fresh seafood that we've ever enjoyed – and even contained a prepared lobster.
My mouth still waters when I think about this platter and I'm tempted to order it now I'm home, thanks to Ferry Fish's UK delivery. Indeed, if you're a foodie, this should be the top of your list of things to do in Dumfries and Galloway.
Order your Ferry Fish Luxury Seafood Graze Box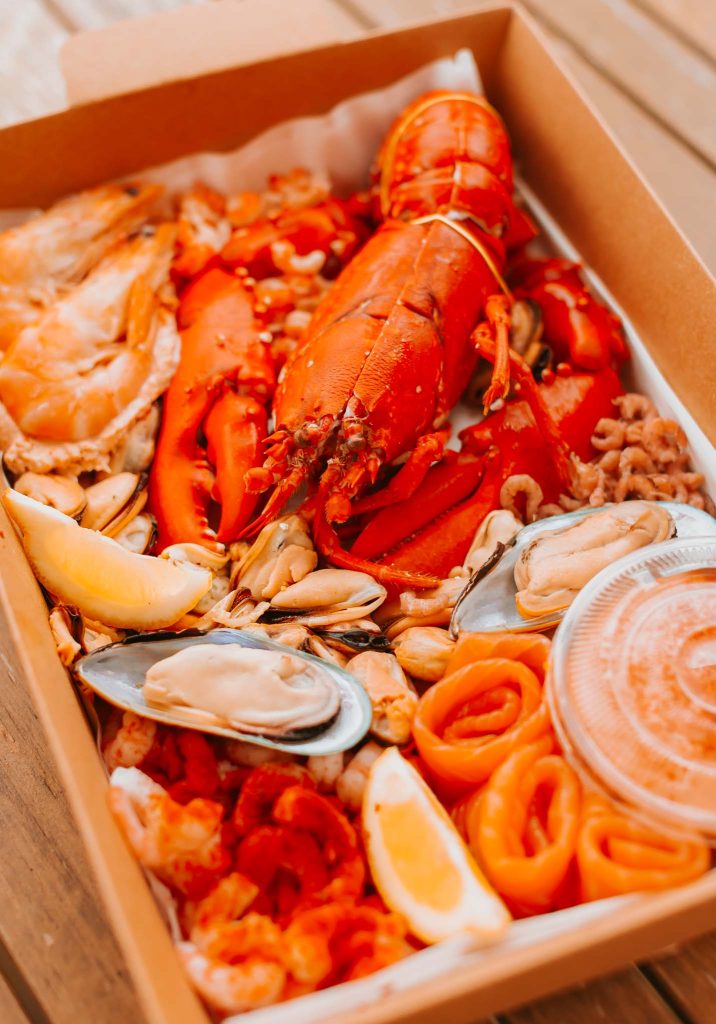 11.  Book a luxury stay in Dumfries and Galloway
During our visit to Dumfries and Galloway, we were treated to overnight stays at two very different, yet both ridiculously cosy and scenic, hotels.
From an award-winning and intimate five star B&B, to a windswept seaside snug, both of the accommodations below make for the perfect boltholes when visiting the south of Scotland.
1. Nithbank Country Estate
Nithbank Country Estate is owned by the ridiculously lovely Mel and John, who relocated to Scotland from the Peak District in 2016. A small, yet utterly luxurious, B&B (and winner of the best B&B in Scotland in 2020 no less), Nithbank offers two luxurious suites, as well as a 'home from home' dining room and a tranquil drawing room.
Set on a 'micro-estate' of 5 acres, Nithbank is a real delight to explore. From the gardens that include a babbling brook that leads down to the river, to the prolific amount of birds that enjoy the abundant amount of bird feeders around the estate, Nithbank is a quiet haven away from everyday life.
After a busy day exploring Dumfries and Galloway, we were overwhelmed with happiness when we were shown to our beautiful suites, by Mel. Collapsing on the sofa, we were treated to fresh, homemade scones, jam and cream and a steaming cup of tea (made by Mel's fair hands and delicious).
Feeling like we were visiting friends, rather than a hotel, our stay at Nithbank was exceptional and we will certainly be back – if only to sample their outrageously good cooked breakfasts, again.
Book directly through Nithbank to receive a discount on your stay.
2. Laggan
On our second night exploring Dumfries and Galloway, we found ourselves snaking up a coastal path bursting with wild flowers. With the sea crashing below us, we found our cosy seaside snug for the night – one of a handful of cabins that make up the Laggan estate.
Small but perfectly formed, our hillside snug offered breathtaking views over the coastline and all from our bed. As the sun set, we took mugs of hot chocolate outside onto our balcony and enjoyed watching the tides shift and change.
It was completely magical and I cannot recommend Laggan enough for a truly unique, off the grid escape.
After a long sleep in our little hillside snug, we ventured down to Laggan's restaurant, Gather. A glass fronted bistro, brimming with greenery and soft lighting, Gather is a picturesque, yet thoroughly modern, restaurant.
We enjoyed an amazing breakfast here, filling ourselves up with pancakes topped with fruit and honey, and many cups of tea.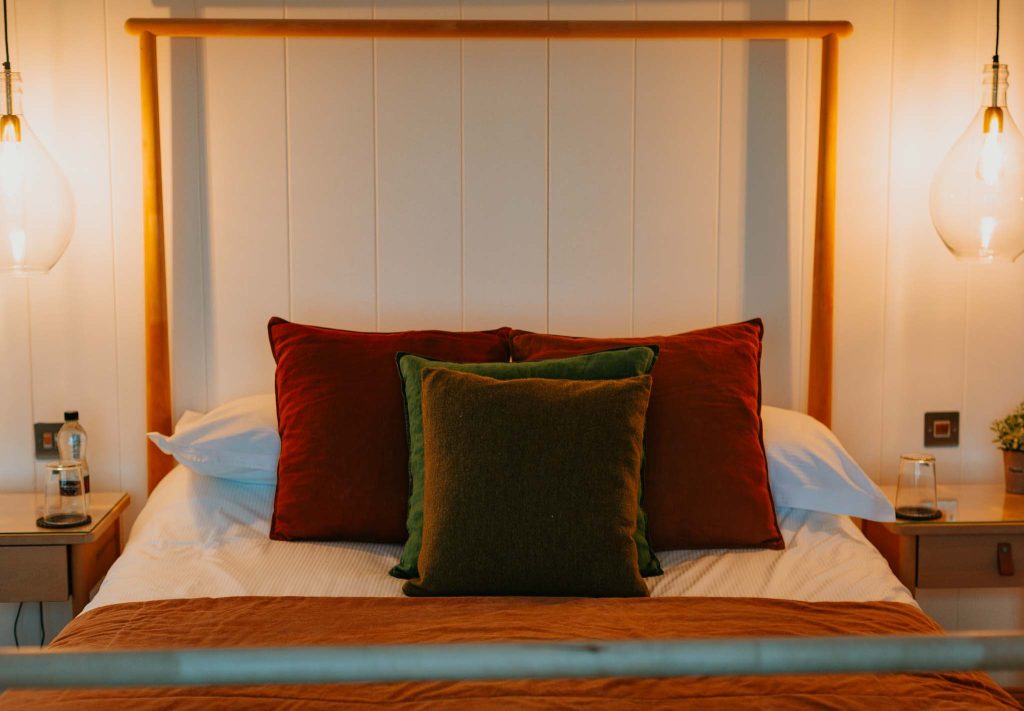 Like many of the places we visited during our time in Dumfries and Galloway, Laggan is a family affair. Owned by the McConchie family since the 1970s, the farmland was diversified in 2017, with 18 seaside snugs, as well as GG's Yard, added (available for weddings).
Indeed, while we were visiting, a wedding was taking place and I couldn't think of a more perfect spot for an intimate, rural celebration.
For those looking for restaurants close to Laggan, we can highly recommend No.1 Fleet Street, which is a short drive away. Focused on sustainability and using only local suppliers, we enjoyed a dinner here on our way to the hotel.
Final Thoughts on Best Things to do in Dumfries and Galloway
We'll be the first to admit that we've often overlooked the south of Scotland, instead venturing further north to Scotland's cities or the Highlands.
As we discovered, however, Dumfries and Galloway provide the perfect introduction to Scotland – and is an area that initial visitors then return to again and again.
Amongst its rolling hills and windswept coast lies passionate communities that are fiercely proud of the area's rich history. We were so pleased to meet just a few of these individuals, who kindly shared with us their own history and ambitious visions for the future.
If you're looking for an easy weekend escape, then pack your walking boots, hop on a train and disappear into the wilds of Dumfries and Galloway at your next opportunity. We can guarantee that you'll be kicking yourself that you haven't visited sooner.