Using Pinterest to help build our small business wasn't something we'd considered doing during the (Instagram dominated) early years of Twins That Travel.
In fact, it's fair to say that we entirely ignored the power of Pinterest until just a few years ago. Viewing it as a platform best used for informal, personal use (to glean inspiration for our next nail colour or fishtail plait, perhaps), it's taken some time to recognise the phenomenal power that Pinterest has in growing both brand and audience.
Having now (thankfully) realised the error of our ways, we've spent the last two years slowly learning the ropes of Pinterest, dedicating time and energy to the platform (perhaps even more so than to the likes of Instagram or Facebook).
From ensuring we have 'pinnable' images in every blog post, to regularly pinning high quality and useful content that inspires others, we've quickly realised what an invaluable platform Pinterest is as both travel bloggers and business owners.
Our only regret is that we didn't start using it sooner.
As we've watched our blog traffic steadily increase thanks to Pinterest referrals, we now view the platform as essential to our blog's growth. In fact, Pinterest referrals now make up for nearing 30% of our overall monthly blog traffic.
After working hard on the platform for a while now, we were thrilled to discover that we'd been nominated by Pinterest UK for the Pinterest UK Awards 2019, for best travel pin.
To celebrate the awards, we were invited to a day of fascinating and motivational workshops held by Pinterest UK. Taking place at the beautiful Ennismore Sessions House, the event was hugely helpful and we walked away buzzing with new ideas for how to use Pinterest for our blog in 2020.
As we found the event so useful, we've rounded up the key takeaways from our day with Pinterest UK.
From new features that you should be focusing on in 2020, to the very science of a pin, we hope these tips will inspire you to embrace Pinterest when it comes to growing your own small business or blog.
Why You Should Use Pinterest For Your Blog or Business
Before we move onto how you should be using Pinterest for your business or blog in 2020, it might be useful to firstly outline why you should be using the platform at all.
In order to answer this, it's important to focus on why people use Pinterest in the first place. 
Sitting down for our first workshop of the day, our host  – Whitney Ward, Global Creative Lead at Pinterest – began by sharing an inspiring thought: 'Pinners arrive on the platform with a positive mindset (they are there for themselves not their selfie), and are therefore open minded to new products, ideas and inspiration.
From creating the perfect hedgehog cake for their child's birthday, to planning a luxury honeymoon, people log on to Pinterest to find inspiration or answers to their problems. Unlike social media platforms like Instagram (where brand posts or ads can be seen as an annoyance), brands and useful blog posts are welcome on the Pinterest platform.
Consequently, for those of us who are putting together inspirational and helpful content – whether that be travel guides, itineraries, products or how to demonstrations – Pinterest is a fantastic place for this content to be consumed, recycled and shared (far into the future).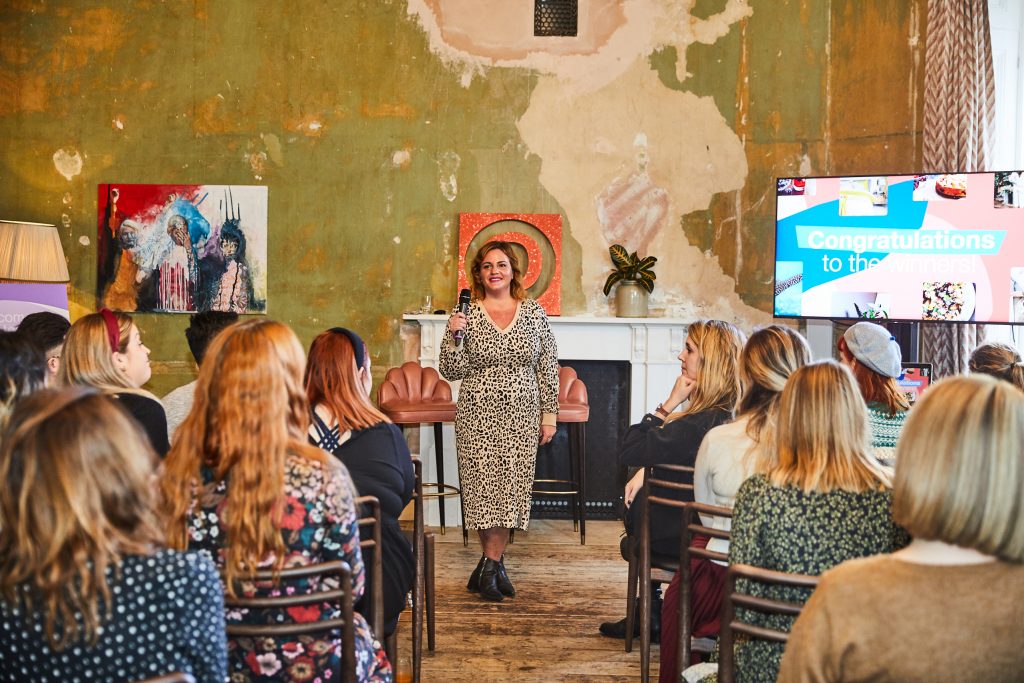 The Science of a Pin
Our first workshop of the day at Ennismore Sessions House began with the 'Science of a Pin'. This workshop was hugely helpful in ensuring that we had the basics of 'pinning' covered before going on to slightly more complex topics.
To help us understand the importance of each 'layer' of a pin, the workshop was handily broken down into three sections. Below is a round-up of all three of these and what you should be focusing on when creating your own pins.
1. Context 
The first thing to focus on when creating your pin is providing it with some context, therefore ensuring that the right people find it.
In short, this means creating inspiration within the right setting, largely fitting each pin into the following categories:
Seasonal moments (i.e. Christmas)
Life events (i.e. weddings)
Everyday interests (i.e. re-decorating)
By ensuring your pin has context on the platform – and fits into the broader categories above – you will increase your chances of the pin being found and shared.
2. Content
The 'content' of a pin relates to what makes a pin inspiring.
When designing your pin, you must ensure it is visually appealing and wholly positive. Indeed, Pinterest identify themselves as the 'last positive corner of the Internet' – a place where people come to seek inspiration and positivity.
As such, it will bode well to align your own pins with this mantra.
Designing your pin in an aesthetically pleasing way, alongside using positive wording or an understandable 'call to action', is therefore very important.
Finally, your pin should feel attainable and actionable. Rather than 'aspirational', like the content found on Instagram, Pinterest is a place where anyone should be able to log in and find actionable and relatable content.
Bear this in mind when planning what content to share.
3. Craft
The final 'layer' of creating your pin relates to the 'craft' of a pin. This refers to the more technical focused 'best practices' you should employ when creating your content.
Check List
Make your pin is vertical with a 2:3 aspect ratio
Take into account 80% of users are accessing the platform on their mobiles
Create tasteful and recognisable branding
Ensure your pin has a strong product focus
Highlight your brand benefits on the pin
Align your pin to 'moments' i.e. seasonal or life events
Use text overlay
Include a clear Call To Action
Consider using testimonials for your product pins
Add a human touch i.e. feature someone within the pin image or video
Pin Descriptions
The pin description is often an overlooked part of a pin, but is hugely important to get right.
When creating your pin description be sure to consider the following:
Put your brand name at the beginning of the pin description
Use key search terms in your pin description i.e. 'Christmas gift ideas' or 'honeymoon ideas' to ensure its found in searches.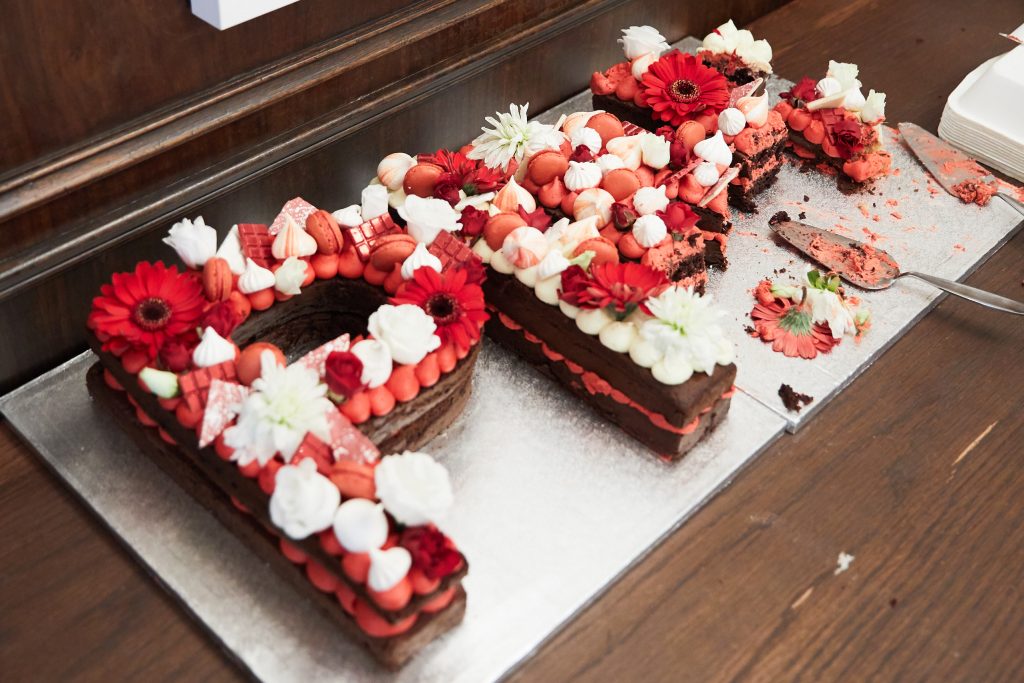 What's New with Pinterest?
Video Pins
Creating video pins is one of the most exciting new features to come from Pinterest.
Although video pins have been available to those creating ads for a while now, Pinterest has only recently rolled out the option to organic users.
Although an image can grab a Pinner's attention, a video pin can go that one step further: allowing you to tell a story in a more comprehensive, creative and engaging way.
Why use video pins over static images?
Video pins receive 26% more engagement than traditional static pins
53% of Pinners said they are more likely to purchase from a brand if they see a video
During the video pin workshop, Pinterest UK encouraged users to be 'early adopters' of the video pin, simply due to its higher engagement rates for brands or businesses. Algorithmically, as the video pin is a new product, it will be 'pushed' more than traditional image pins.
It was reassuring to hear that creating video for Pinterest doesn't mean having to invest in expensive video equipment.
On the panel, Lonely Planet, explained that they've in fact moved away from costly, sleek, professionally produced videos and instead prefer to use unpolished, mobile phone video that focuses on human connection.
The best videos on Pinterest can be categorised as:
Story telling: i.e. a short video that shows you walking through a snowy landscape
'How-to': i.e. a video showing other Pinners how to make a Christmas cake
The videos should –  as with all pins used on a business account – a rich pin and should link to a product, recipe or blog post.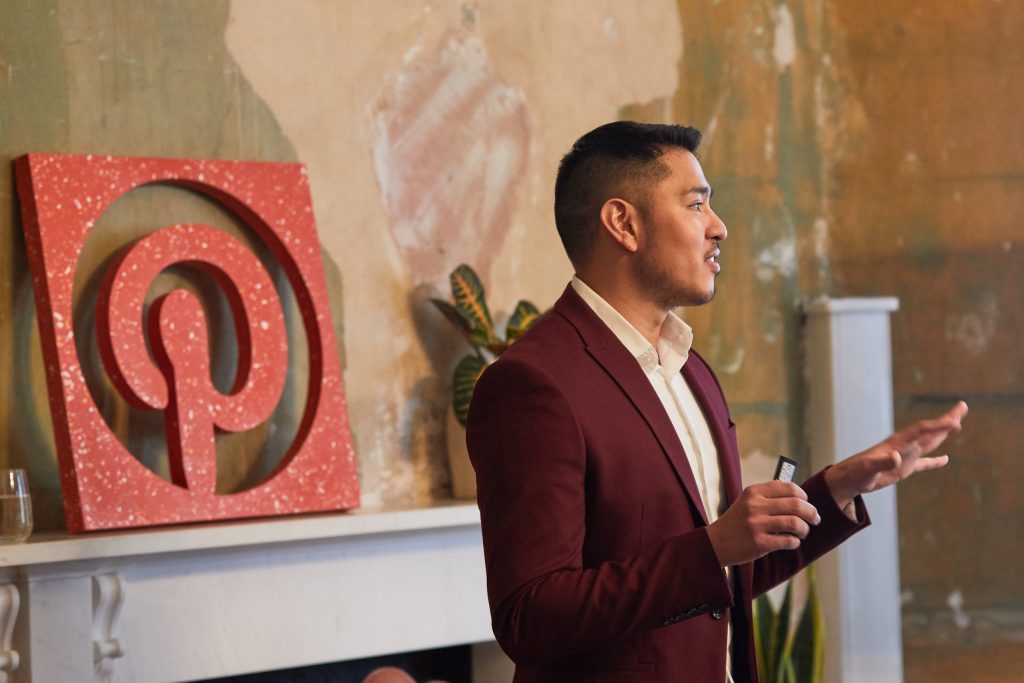 Top Tips For Creating a Video Pin:
For those inspired to start creating video pins for their business or blog, below are the key takeaways:
Keep your video pin duration to 6-20 seconds
Create video that joins in with conversations already happening rather than stand-alone brand content
Most videos are watched in mute so always add subtitles (this can be done on Premiere Pro)
Suggested quick and easy production tools were Adobe Premiere Rush, which can be used on your mobile, or Premiere Pro.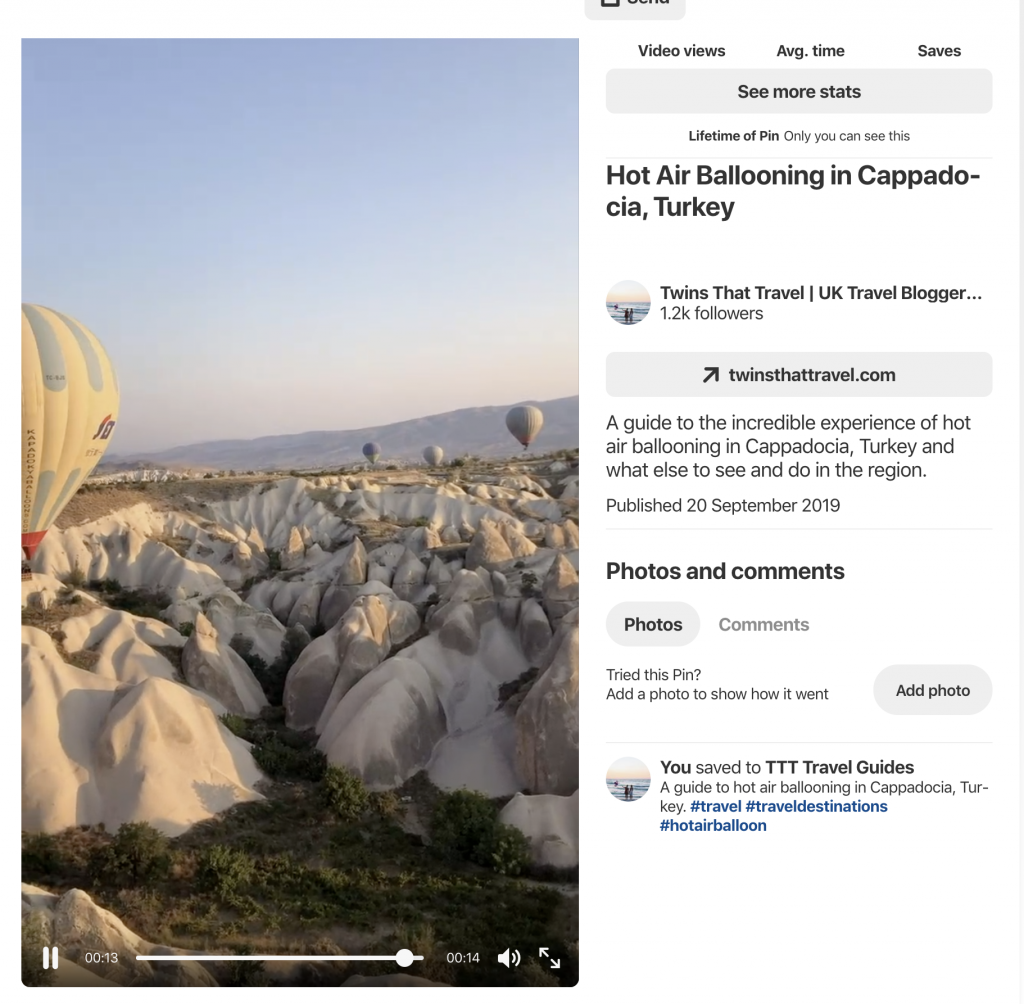 Shopping on Pinterest
Unlike other social media platforms, people come to Pinterest with a shopping mindset – take advantage of this.
With Pinterest already offering shopping ads, using the platform to sell or increase product awareness should be a priority when it comes to implementing your marketing strategy.
During the 'Shopping on Pinterest' workshop, we were introduced to an exciting new feature called 'Catalogues'.
Put simply, this is a 'feed ingestion tool' that allows you to mass generate product pins from your website. These pins will automatically update when a product is, for example, on sale – ensuring you no longer need to manually update your product pins.
Below is an example from Marie Claire, who were part of the workshop panel and have (very successfully) embraced the new catalogue function.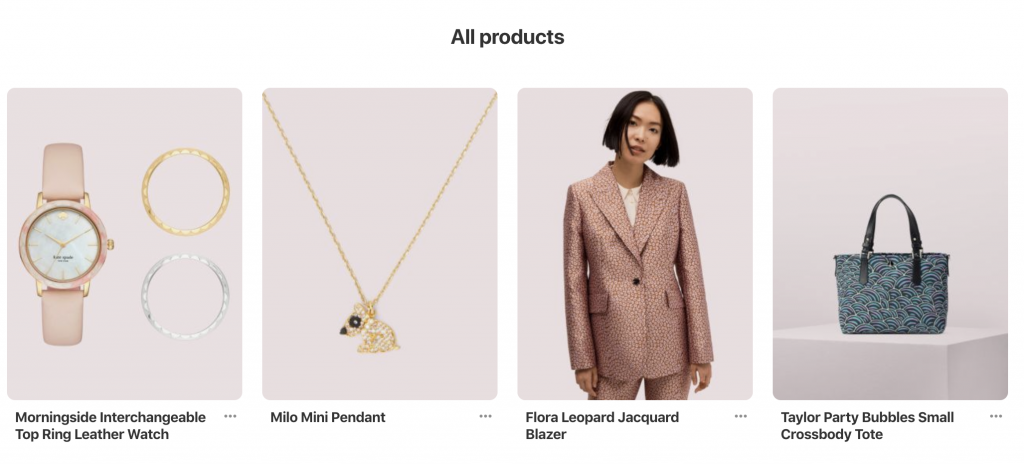 By selling through Pinterest, you're no longer reliant on the Google Gods and their mysterious key word rankings – something that can be very difficult, particularly for small businesses or blogs. However on Pinterest – a search engine in its own right – the world is your oyster.
Hint: Pinterest can be seen as a 'first touch point' in the traditional sales funnel. When planning your strategy, see Pinterest as part of a customer's 'early consideration phase'.
Creating Story Pins
Alongside the introduction of video pins, the new 'Story Pin' feature offers even greater opportunity to craft compelling narratives, market your brand and engage browsing Pinners.
In short, Story Pins offer multiple pages of text, images and video, with the ability to link each page to a different URL (also known as 'multiple destination links'). Users simply click on the Story Pin cover (similar to a traditional pin) and then scroll through your story (a little like tapping through an Instagram story).
Each story pin can be between 2 – 20 pages long.
Designed to give users more space to share inspiration (or, in the words of Pinterest, offer greater 'organic value'), story pins are not only a fantastic way for bloggers to better share their content and visuals (think: '10 Free Things To Do In Portland' across 10 different pages), but offer huge potential to drive even greater traffic through the use of multiple URLs.
Each text page offers lengthy image descriptions (to better describe what you're seeing), enabling you to not only provide fuller narratives, but to ensure a hearty distribution of keywords (all of which helps users to find your content).
Be sure to weave your keywords through every page, title and image description, as Pinterest will crawl the entire Story Pin to deduce its selection.
Reach & Distribution
Throughout the workshop on Story Pins, it was made clear that as a new feature, Story Pins are currently more 'algorithmically friendly' then traditional pins i.e. they are being pushed further and enjoying greater reach.
Currently only available to business users in the UK and Germany, there is the opportunity for creators in these countries to be early adopters: ensuring their Story Pins are well entrenched within the Pinterest eco-system by the time they become a global feature.
What Makes for a Great Story Pin?
Inspire Action – e.g. inspire users to try new ideas, share tips or provide details on how to action their dream e.g. 'How To Plan A Perfect Wedding In Italy'.
Craft Great Text – thanks to the Story Pins accommodating text-only pages and description fields, Story Pins offer more room for creative, engaging and informative text. Be clear, concise and engaging.
Beautiful Visuals – Story Pins are immersive (filling the screen when browsing on your mobile phone), so be sure to use high resolution, portrait images. An aspect ration of 9:16 and a minimum 900 x 1600 pixel size is recommended.
 Add Relevant Titles – Ensure your Story Pin has a clear and actionable title – being careful to use key words E.g. '5 Cosy Winter UK Breaks'. Also ensure that each following page has a clear title; enabling you to guide readers through a story in a way that makes sense.
Tell A Story – Story pins can be between 2 – 20 pages long, but most great Story Pins have a minimum of 5 pages. Also be sure to add relevant links, locations and product details throughout the story, so that readers can take action when necessary.
Pinterest Q & A
Throughout the workshops, there were plenty of opportunities to ask questions to knowledgeable Pinterest staff.
Below is a round-up of the questions we asked and the hugely useful replies and guidance we received.
How important are hashtags in a pin's caption?
We were advised that although using hashtags in the pin caption can still be useful, it's more important to focus on your keywords. This is how most people find content on Pinterest, rather than searching through hashtags.
Are group boards still worthwhile?
In short, no.
Group boards are now seen as inauthentic by Pinterest and as a result do not gain the traction they might once have. It was suggested that group boards should now be made with a more 'organic' approach in mind. For example, collaborating with one other user if you're working on a project together.
How many pins should I be pinning per day?
20- 30 a day (regularly).
Should my boards be aesthetically pleasing and overly curated?
Rather than focusing on making all your pins and boards look the same, it's more important that every pin is useful and fit for purpose (e.g. no broken URLs).
 How long does it take to test content on Pinterest?
Pinterest is a platform that takes a little longer for content to 'heat up'. If you're a brand testing a pin, allow for a couple of weeks before measuring ROI.
Should I pin other creator's content?
Yes!
You should always aim to be using the platform organically, which means adding other people's content to your own boards if it's of use and relates to the board subject.
Final Thoughts: How to Use Pinterest for Business in 2020
As the second most popular 'search engine' after Google, Pinterest provides a place for brands, businesses and bloggers to creatively reach a new and open-minded audience.
Offering exciting new features, including story pins, video pins and the catalogue function, building your business on Pinterest in 2020 should be your key priority.
As the 'last positive corner of the Internet', Pinterest provides an increasingly rare opportunity to build brand awareness, increase traffic and engagement, and cultivate an audience in a way that's enjoyable, organic and incredibly effective.
In conclusion (and dare I say it) – down your tools when it comes to Instagram and Facebook – and instead head over to Pinterest to start seeing some real and incredibly rewarding results.
Pin it: