Stepping out of Amsterdam's Ceentral Station, I squinted – the autumn sun low in the sky. Ahead of me, the crowded Stationsplein shimmered; summer's eleventh hour proving unexpectedly hot. According to the pilot, the city was basking in 22-degree heat. "Excuse me – do you know the way to the Keizersgracht?" came a voice. A girl appeared next to me, a Pashley bike by her side. Her blonde hair was tucked beneath a thick woolly hat and a purple scarf was wound tightly around her neck. Struggling to remove a pair of leather gloves, her face flushed. "Sorry, I'm so warm! I thought it would be cold here." Gesturing at her bike and thick winter clothing, she added: 'I'm an American in Europe. I was trying to fit in!" She laughed and pulled at her scarf, rolling her eyes.
I handed her my water and smiled, getting out my map.
Read our weekend guide to Amsterdam here.
With Kelly – the overheating American – now safely on her way, I was reminded of why I was visiting this Dutch city. It was a reason perfectly summed up by my new friend and her woolly knits. I was here to see my very own 'American in Europe': the first American of its kind, in fact, to reach European shores. Like Kelly, this American had only recently arrived in the city, disguised in its very own Dutch costume, complete with a collection of bikes and bouquet of tulips. Born in San Francisco, but with itchy feet, my American was ready for adventures new.
Kimpton De Witt Hotel had finally opened in Amsterdam: the very first Kimpton boutique hotel to navigate the cold Atlantic Ocean, leaving New Amsterdam for, well – old Amsterdam. This would be the brand's first European Kimpton hotel; their very own intrepid traveller.
Book your stay here.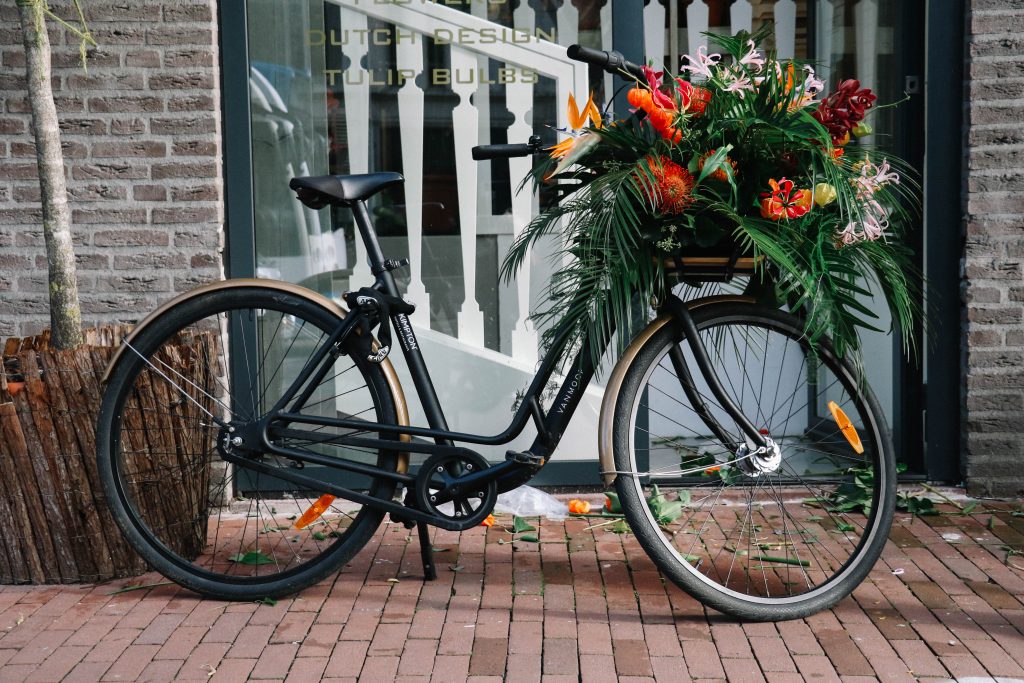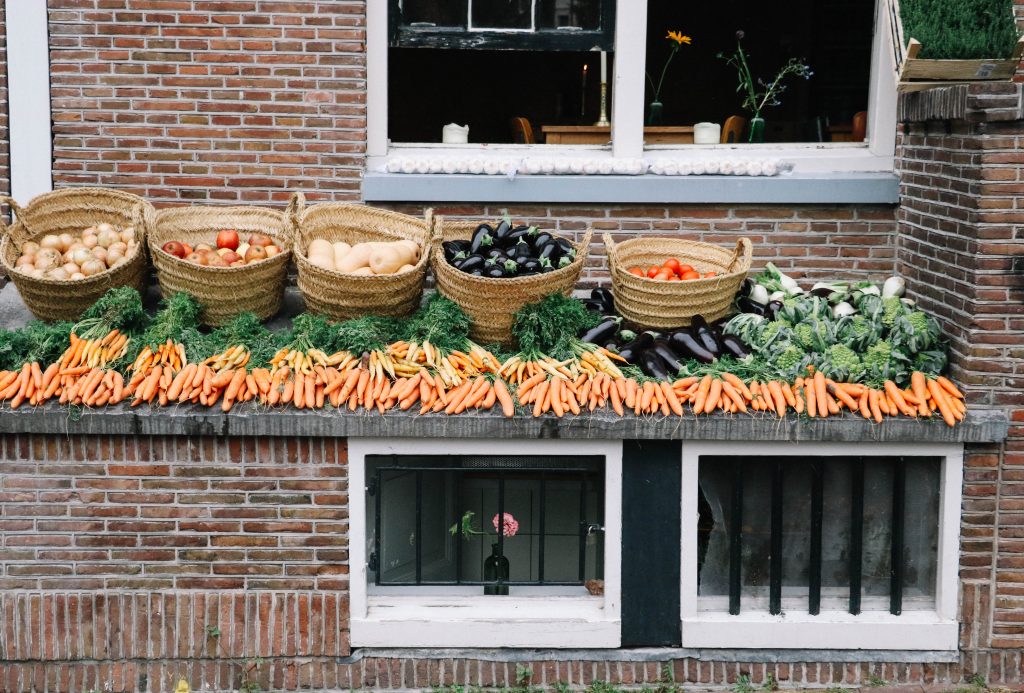 Crossing the tramlines – flocks of elegant Batavus bikes gliding past – I immediately spotted a sign for my newly Europeanised American. It was just a 6-minute walk away. With the train journey from Schiphol Airport to Amsterdam Centraal taking less then 15 minutes, this brief walk was the cherry atop an otherwise perfect commute. Based in the city's Palace Quarter, the  Kimpton De Witt Hotel may not border the cobbled streets of the city's fabled canal ring, but benefits from what these hotels do not: proximity to some of the city's most popular tourist attractions. These include Anne Frank's House, the Dam Square, the Royal Palace and – because it's impossible not to be intrigued by it – the voyeuristic Red Light District. Location wise, this American had struck gold.
Walking down the effortlessly pronounceable Nieuwezijds Voorburgwal, the hotel's calling card glowed vibrantly ahead of me: a flower-covered wall, christened by an effervescent, neon sign. 'And Breathe', it read. On a street otherwise filled with anonymous business hotels, such a vivid welcome hinted at Kimpton's celebrated reputation for the quirky and the creative. Against the wall lent a cluster of flower-adorned Van Moof bicycles; free to be used by guests. The flowers – deep autumnal reds and oranges – came courtesy of the hotel's very own florist, housed within a tiny vaulted room next door. Outside, the florists were busy clipping and pruning elaborate wreathes; lily-decorated garlands hanging behind them. The Kimpton De Witt Hotel was clearly no place for business centre carpets or generic plywood interiors.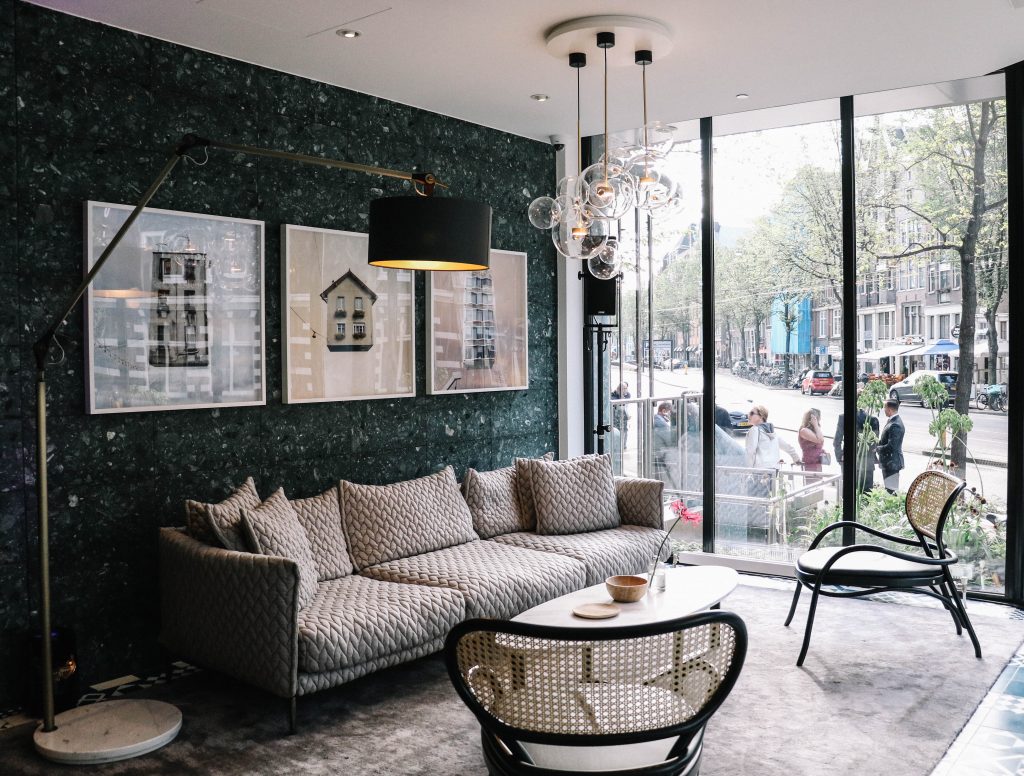 Passing the wall of flowers, I enter the hotel: a 1980s building encasing two traditional Dutch Houses, both built during the Golden Age. Unsurprisingly, the hotel is a hybrid of new and old. Inside, the lobby opens up into a bright, open atrium: parts of it lined with traditional timbers, others featuring modern, glass walls. In the corner, a brass tea stand waits, offering free tea and coffee to guests. At 5pm – I'm told by our cheerful receptionist – a free wine hour will begin: a time when guests can gather in the various sofa-filled corners of the lobby, to enjoy free wine, baked snacks and newspapers.It seems that American hospitality is as present here as the echoes of Dutch heritage. I thank the smiling member of staff, secretly wondering how many free glasses I might help myself to, before it begins to seem a little off.
One of each colour?
This imaginative mix of new and old has resulted in a labyrinth of a hotel. Small spaces appear suddenly and without warning: an internal garden materialises in the centre of the hotel, whilst towards the rear of the building, a candlelit – 17th century – bar awaits. The The Kimpton De Witt Hotel is not a hotel of linear lines and soulless corridors, but a weaving maze of Golden Age charm and fresh new interiors. My room – a double bed deluxe – is a perfect example of this. Decorated in soft greys and blues, it is light and calm, scattered with subtle references to the city. Above my bed hangs a pixelated, blurred version of the famous 'Girl with a Pearl Earring' masterpiece, whilst Delftware china sits on the side. In the corner, a golden parrot statue perches on the desk, a subtle nod to the vibrant green parakeets that have colonised the local Vondalpark.
Little hints of Amsterdam's culture fill my room; you just have to play detective to find them.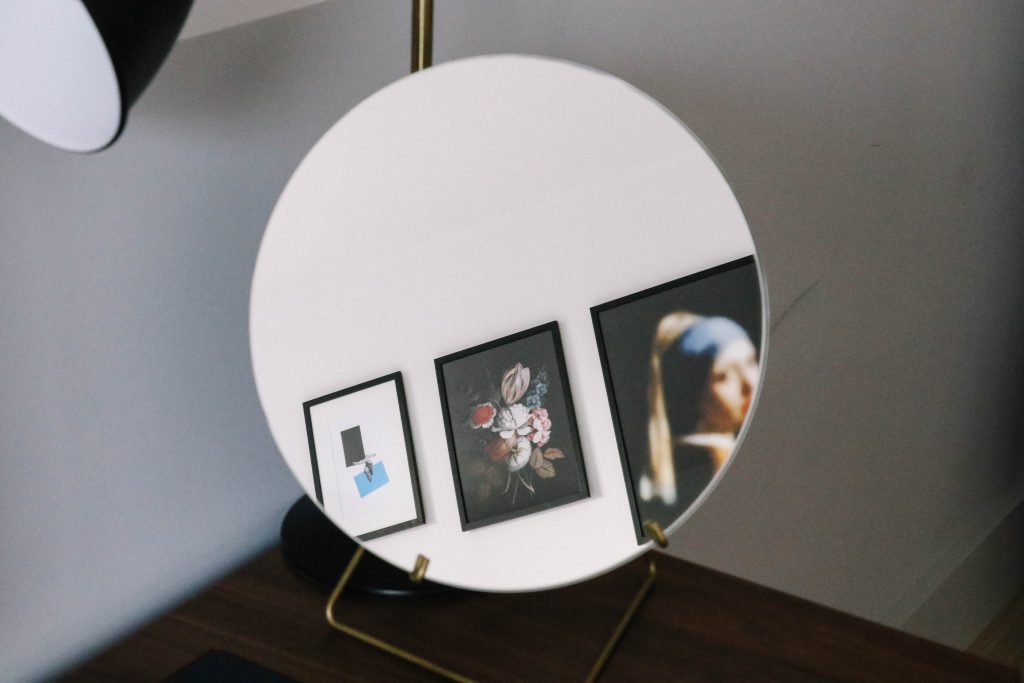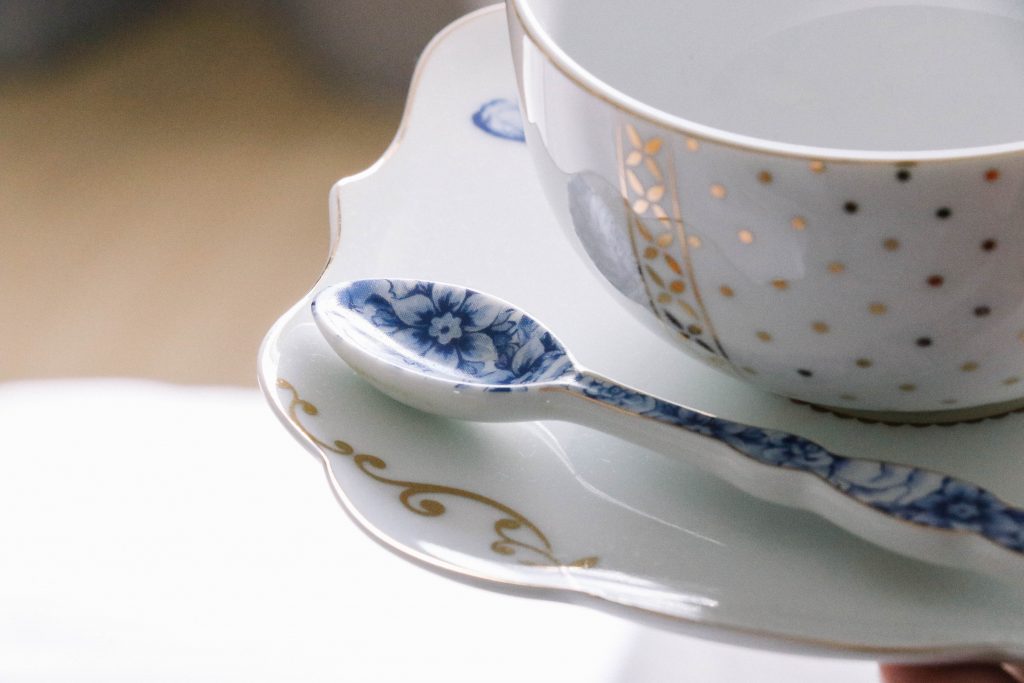 A quick tour of the hotel reveals that each room is unique: the predictable result, perhaps, of the union of two 17th century houses and an ex 1980s Crowne Plaza hotel. I'm lucky enough to browse the penthouse suite (sophistically called the Penthouse DeWitt), complete with a roof terrace, fireplace and wet bar. We are also told of the elusive 'Little House' – the hotel's house within a house. How very Dutch. Tucked away within the former home of the 16th century Dutch playwright, P.C. Hooft, this three-story suite can accommodate families, functions and the odd creative individual looking to channel their inner Hooft.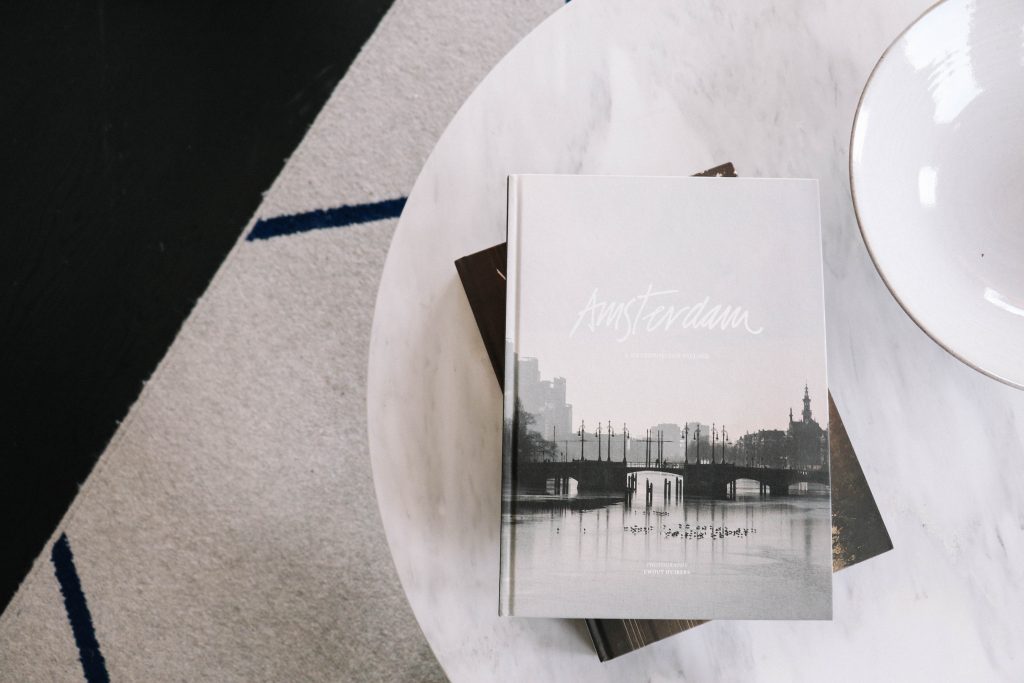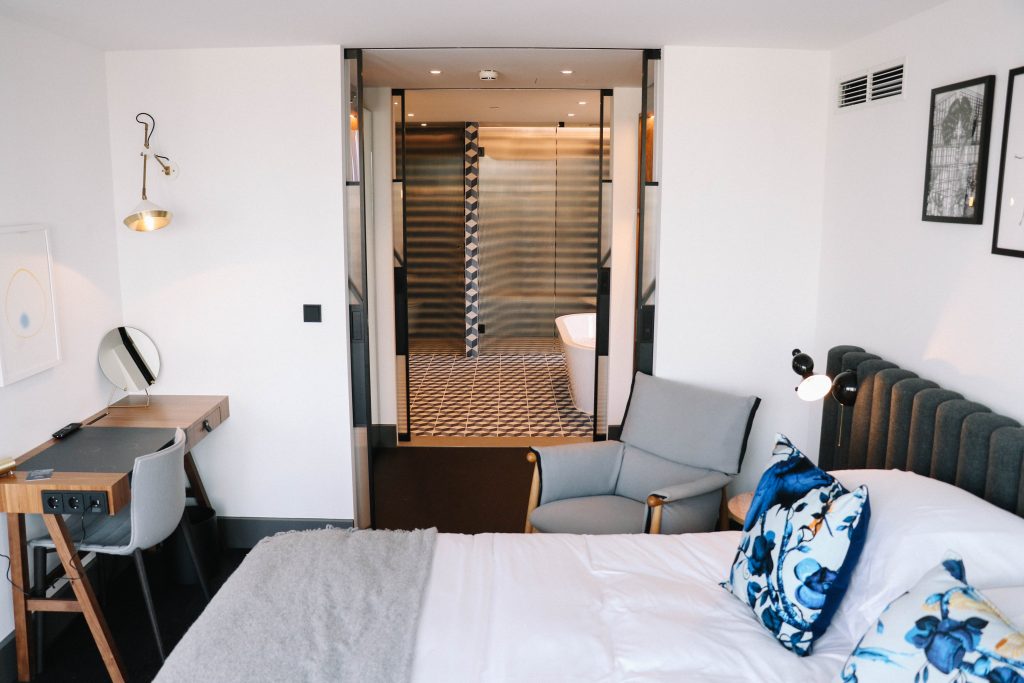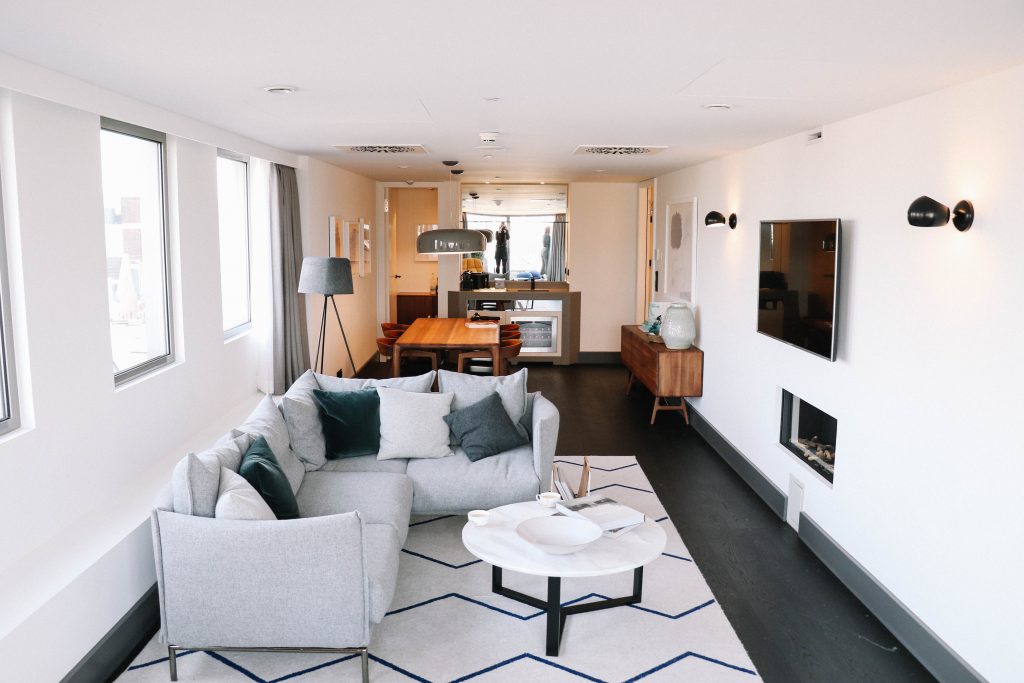 Back in my own room, I began to prepare for the night ahead. Tonight would be the Kimpton De Witt's inaugural launch: the American in Europe's introduction to its new city. If the city's newest debutant was nervous; it didn't show it. Downstairs, staff busily adorned the lobby with trailing garlands of flowers, and activities such as flower headband making; glitter face art; leather stamping; and lobster roll making, were all underway. Kimpton staff had arrived from America and well-heeled Amsterdammers had arrived; red chinos making more than one appearance. Nervously I got ready, dressed in a purple jumpsuit one size too big. However, I was so wedded to this outfit that I bravely safety pinned myself in, refusing to take it off.
I was that child in a Superman outfit in the middle of Tesco supermarket – I wasn't going to be parted with my purple gown.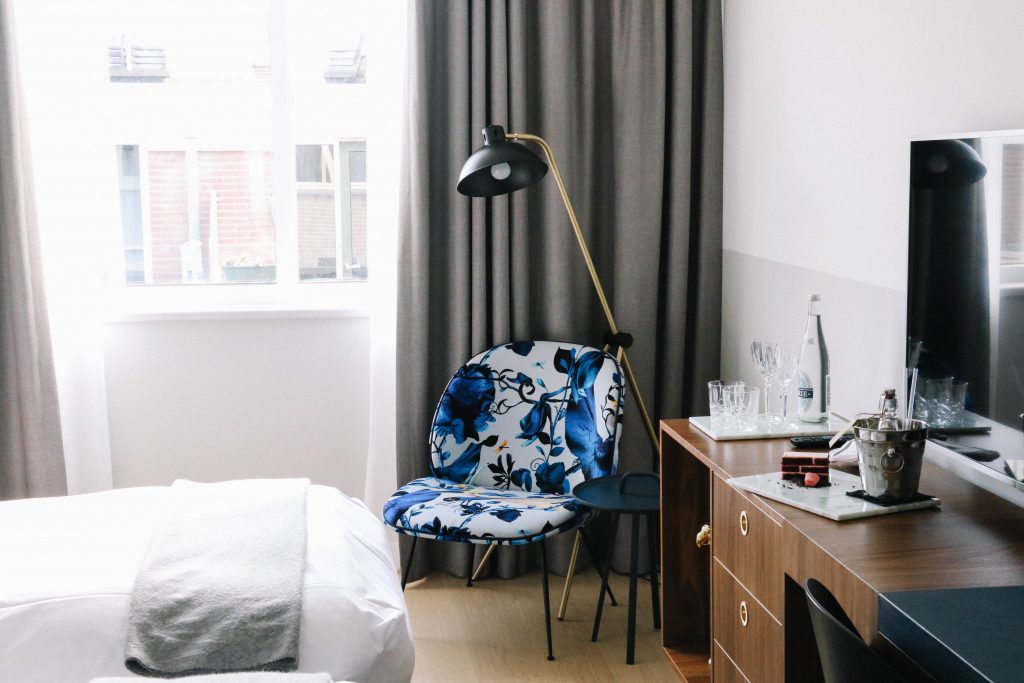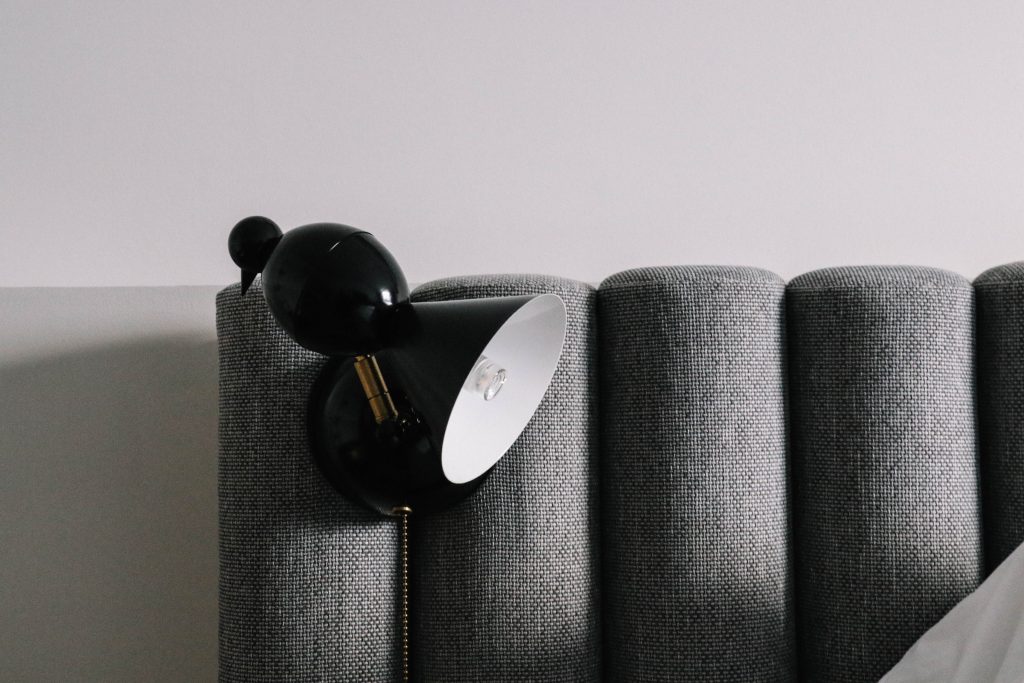 Heading downstairs, the pins pricking my back, I walked into the atrium to find that the hotel had been transformed. No longer a pool of relaxation, it was now a thriving, colour-filled party. A jazz band played in the corner and a man serving oysters from an industrial-looking apron glided past. Towards the back of the Kimpton De Witt Hotel, Amsterdam, cloaked under the darkness of the award-winning House Bar, guests gathered to try the hotel's artisan cocktails; over 50 types of gin proudly presented on mirrored shelves. Girls passed by with faces adorned with dazzling flowers; the sparkling masterpieces of Shine Shack. Through the loud beats of the local DJ, the sounds of hammers could be heard: guests enthusiastically embossing their own leather luggage tags in the adjacent room. Peering in, people seemed very invested in their work. I spotted one man hitch his trouser leg up, loosen his tie and put his foot on the table – hammering his initials into the little piece of leather with clenched teeth. Moving towards a cluster of sofas, two ladies dressed in bowl-shaped dresses sashayed past – every inch of them covered in wild flowers. "This is for you," said one, placing a flower-filled wreath on my head: lush green leaves and red flowers intertwining. Complete with my oversized purple jumpsuit, I felt like I had just stumbled out of the 1970s. I liked it, a lot.
The party was a dazzling, brilliant and impressive sight: the perfect combination of American hospitality, creative flair and Dutch heritage. Quickly repositioning my floral headpiece, I hitched up my jumpsuit, checked my safety pins and headed straight for the bar.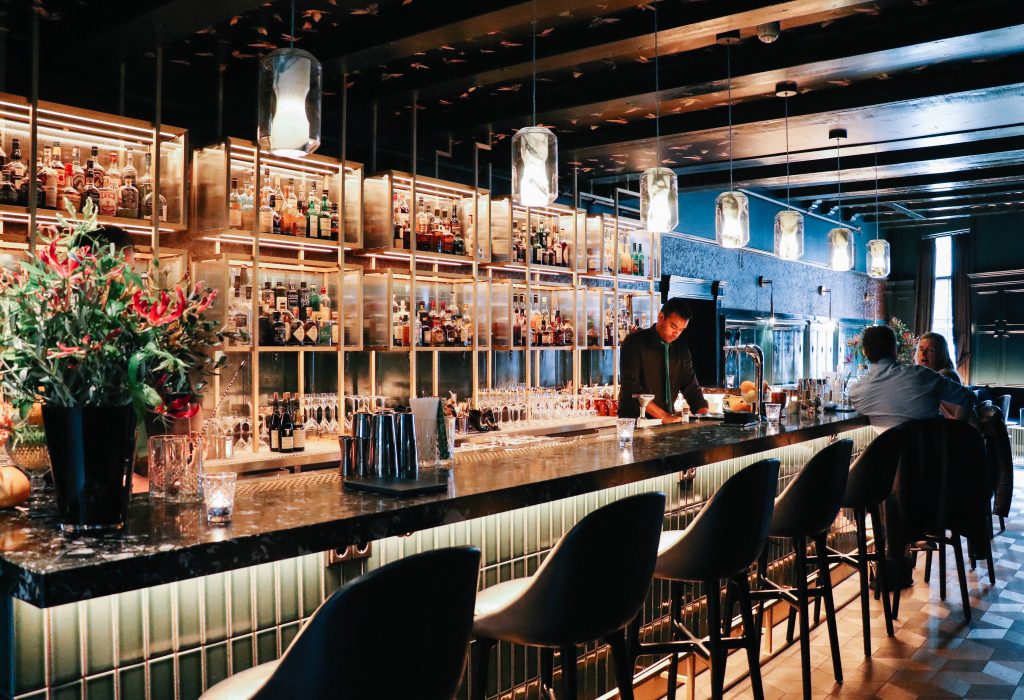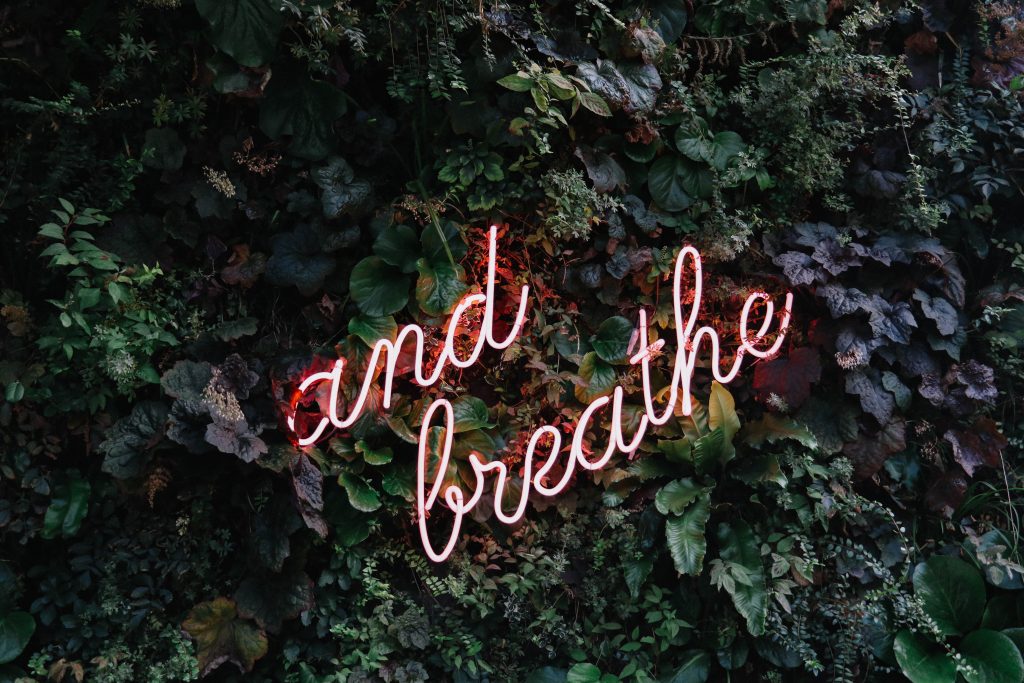 The next morning, as the hotel resurfaced, I passed through the sun-lit atrium. Aside from a few petals on the floor, all evidence of last night's party had gone. Yet the Kimpton De Witt Hotel had one last treat: a typically creative, eccentric treat from a hotel that has spent over thirty years cementing such a fun-loving personality. Heading into one of the hotel's breakout rooms, we were met by the hotel's chef, Sammy D. Yet another American in Europe, Sammy explained his inspiration behind the menu for the hotel's Wyers restaurant. In short, it was a taste of home: warming, American comfort food, topped with local, seasonal produce. Talking through what we would be having for breakfast – Irish porridge and beef brisket hash – Sammy finally came to the big reveal: joining us this morning would be the genius behind Instagram's popular 'Symmetry Breaskfast', Michael. Whilst Sammy cooked, Michael would – like some sort of mathematical genius – tease our Pulled Pork Bennys into perfect, symmetrical equilibrium. The Instagrammer's in the room were primed for something remarkable. Over the next hour, Sammy D served yet more mouth-watering comfort food, including smoked salmon toast and red quinoa salad, whilst Michael got to work like a food-inspired Picasso.
"I don't always make things perfect, there's always at least one imperfection" Michael whispered a little later that morning. "It comes from the Japanese aesthetic of 'wabi-sabi' – meaning that there's beauty in imperfection". With that, he gently swirled one of his coffees in a different direction to the other.
I felt like I had just been let in on a state secret.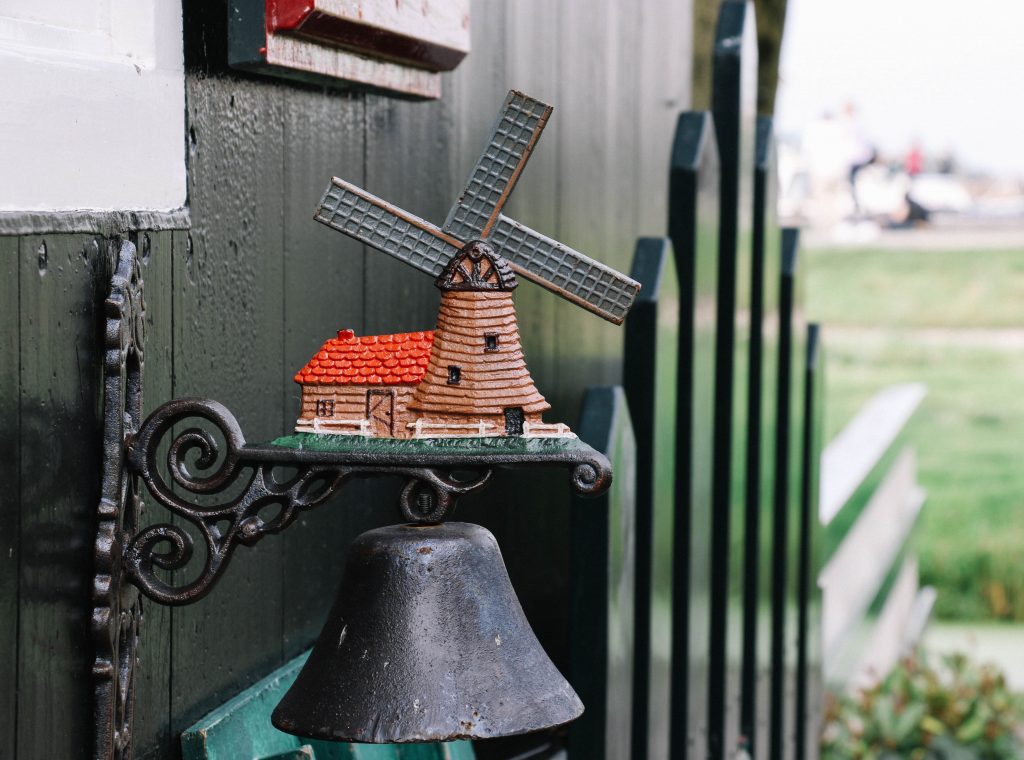 Following breakfast, I took some time to have a final walk around the Kimpton De Witt Hotel, stumbling across corners I'd not seen before. Settling down on a large mid-century sofa, I looked around and thought back to poor, feverishness Kelly. The Kimpton De Witt Hotel – also an 'American in Europe' – had decided to do things a little differently. Proud to be part of the Kimpton family and brazen in its love for American comfort food and neon signs, the hotel had brought to Europe what it does best: friendly American hospitality, incredible food and flashes of creativity. Adopting parts of Dutch culture where they worked best – bone china and lush flowers – the hotel had blended its interpretation of Amsterdam seamlessly with its own, American, dream.
This was not a hotel disguising itself under layers of mohair knitwear or belted coats, but a bold, creative, new kid in town.
And it pulled it off brilliantly.
Thank you to Kimpton De Witt Hotel for inviting us to your opening night and for such a wonderful stay in Amsterdam.
Watch the vlog!
Pin it: