Unyoked Cabin Review
In early summer, while trying to cook my toddler's dinner and tackle a mound of laundry, I quickly scanned an email that had just landed in our inbox.
The email had come from the curiously named Unyoked – a company who were kindly inviting us to visit one of their off-grid cabins in Norfolk.
Throwing shut the fridge door, I swiftly responded with an affirmative 'yes'. Two days in a remote forest, with just the sound of bird song filling my days? I'd been dreaming of this moment since my child had entered toddlerhood.
After a few conversations with the friendly folk at Unyoked, we opted to stay at their wonderful Flint cabin, found in leafy, remote Norfolk. We were excited to try a slightly different holiday experience to the usual cottage or hotel affair.
Following 48 hours enjoying a veritable Unyoked bubble, below is our honest Unyoked Cabin review. Can this hip Australian brand really deliver on their promise to deliver remoteness here in the UK? All whilst being easily accessible from some of the county's biggest cities?
Read on to hear our verdict.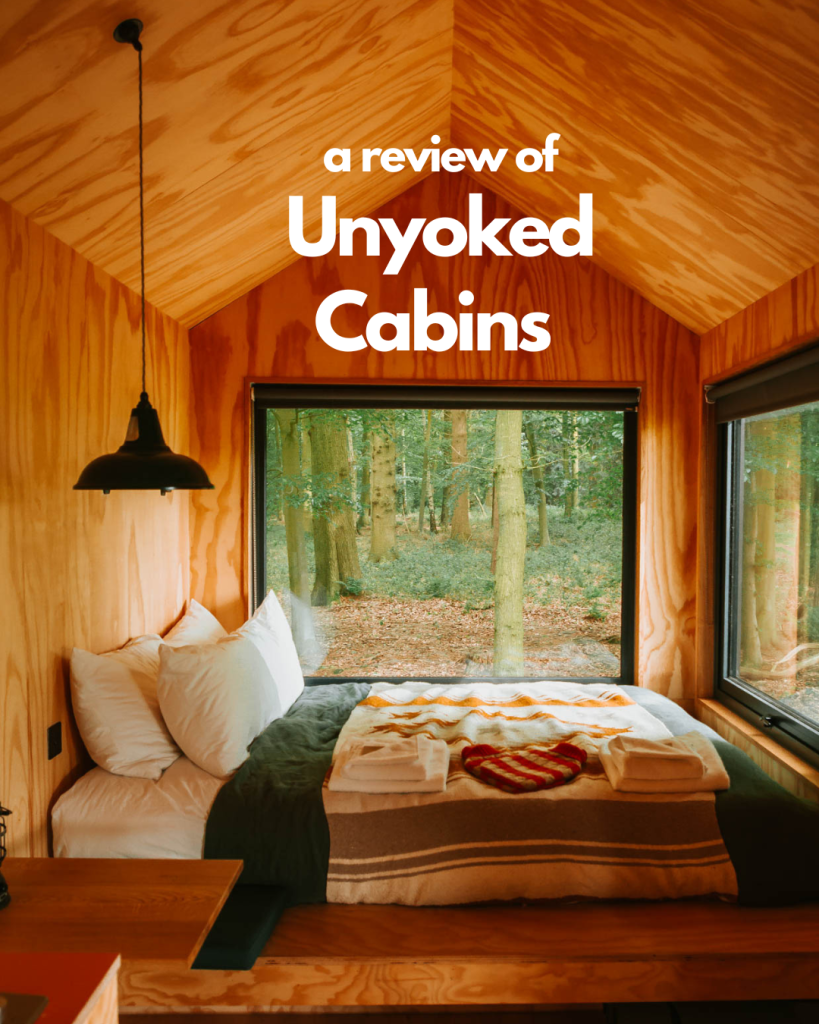 Who Are Unyoked?
Unyoked are an Australian brand dedicated to providing accessible, high quality 'nature experiences.'
Since launching in Australia and New Zealand, they've since brought their 'unyoked' experience to the UK (in 2022) – choosing select locations across the country to nestle their beautiful cabins.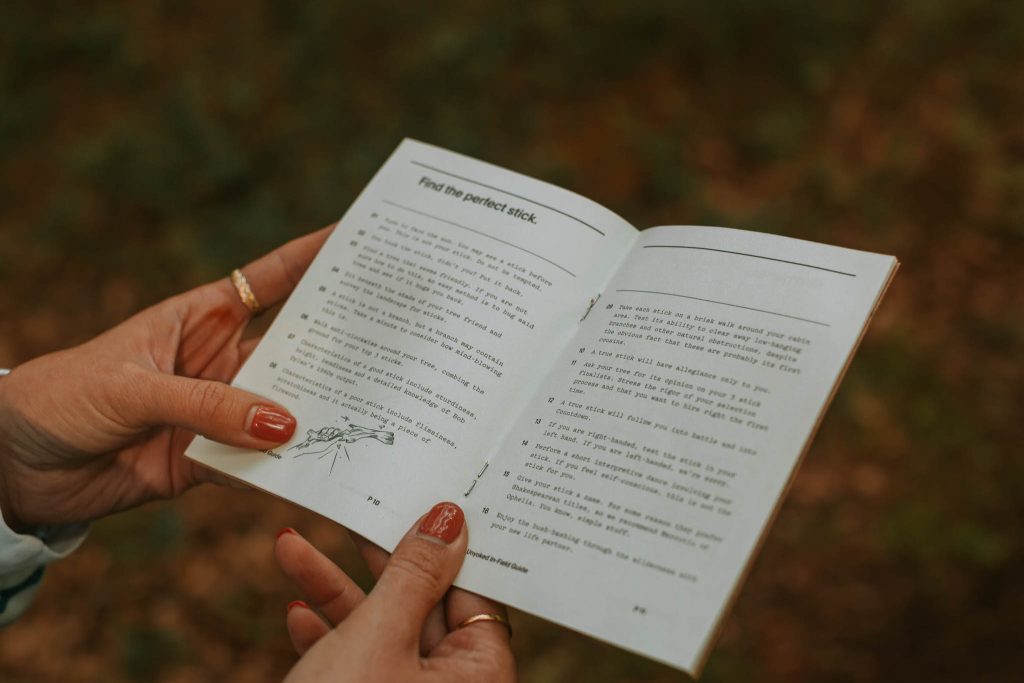 Passionate about the outdoors, Unyoked have created curated cabin stays that are both accessible enough to visit for the weekend, yet remote enough to forget about it all.
Their cabins are meticulously designed – with giant windows, incredibly cosy beds, roaring wood burners, en-suites and East-London-cool accessories.
Aside from their passion for nature, Unyoked are, at heart, a quirky and offbeat brand. Inside their cabins guests will discover creative ideas to help them escape their minds and embrace the great outdoors. It's all very fun and tongue-in-cheek, and far more than just your standard 'glamping' experience.
We were really impressed by the slickness of this brand and their disruptor mentality when it comes to the UK's mini-break market.
Unyoked Cabin Locations in the UK
As mentioned above, Unyoked are relative newcomers to the UK staycation market; appearing in Norfolk's thick woodland just last year.
As such, they currently have cabins in North Norfolk, Suffolk, Wales and the South Downs National Park.
Offering quick escapes for those based in London and beyond, the Norfolk and Suffolk locations are designed to be accessible even without a car. For example, for the Norfolk escapes, you can catch the train from London to Kings Lynne (1 hour 40 minutes) and then catch a taxi to the cabin in just 20 minutes.
However, I did notice that another review mentioned that the taxi charges were high, with one person being charged £28 each way. Additionally, you're going to need to go food shopping for your cabin, so a car might be more convenient.
Unyoked are continually rolling out cabins in new locations across the UK. You can sign up to a waitlist on the Unyoked website to be the first to find out more.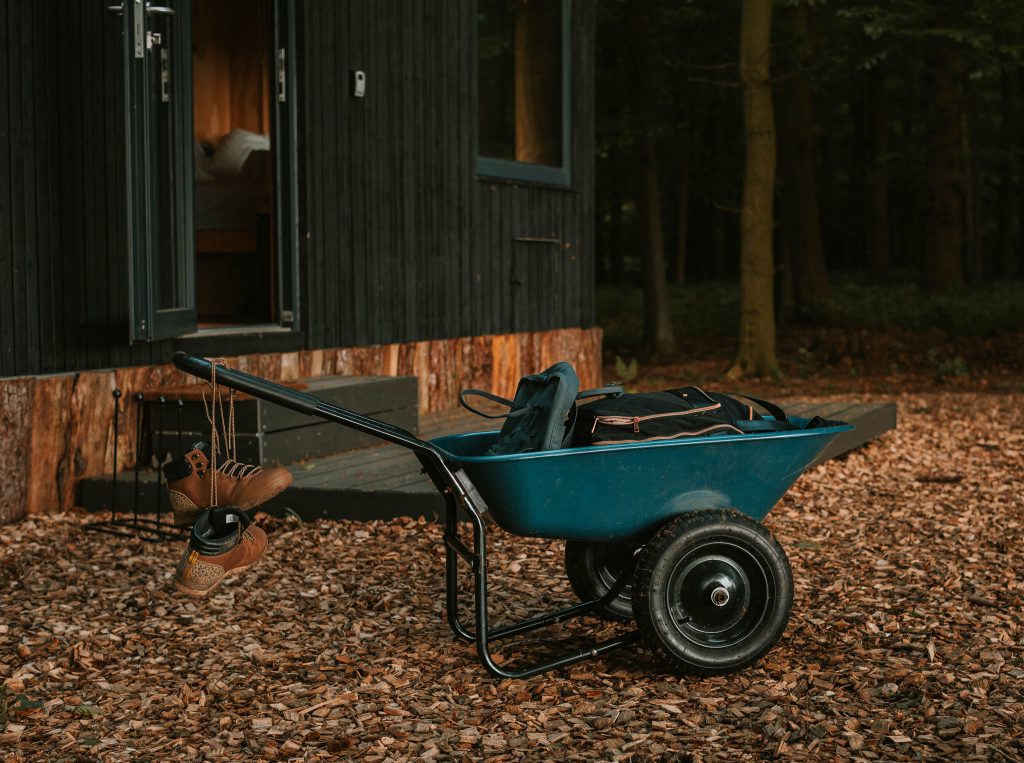 Unyoked's 'Spice Levels'
Unyoked offer a variety of 'spice' levels when it comes to the remoteness of their cabins.
Although these may vary in Australia and New Zealand, all of the UK based cabins are rated as 'medium spice'.
I believe this makes them fairly accessible to most visitors, but the cabins would be an issue if you struggle to walk for more than 10 minutes at a time, or are reliant on a wheelchair.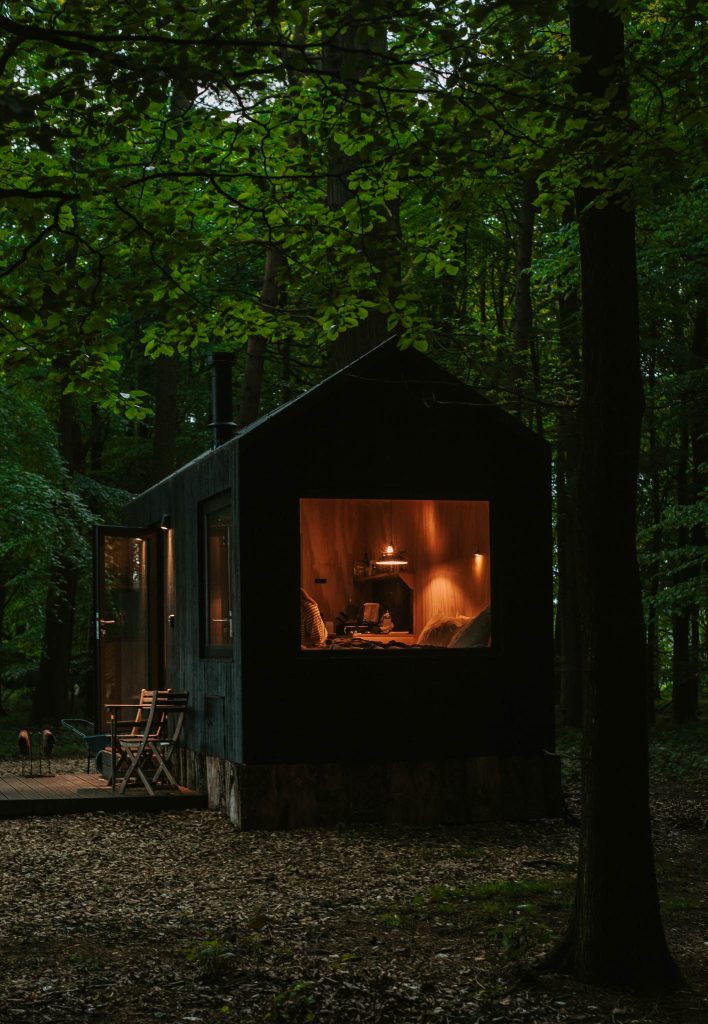 How Much Does an Unyoked Cabin Cost?
Overall, I think Unyoked's prices are pretty reasonable.
The Flint cabin is £154 per night for week nights and £179 per night for weekends.
For an additional £40 you can also bring your four-legged friends with you, but please note that not all cabins are pet friendly.
Having now stayed in the Flint cabin, I think this price is justified – largely due to the quality of the cabin and the unique experience that Unyoked offers. Having stayed in many a shepherd's hut in my time, Unyoked Cabins really are a (significant) cut above the rest; offering a true sense of escapism, all within a luxe setting.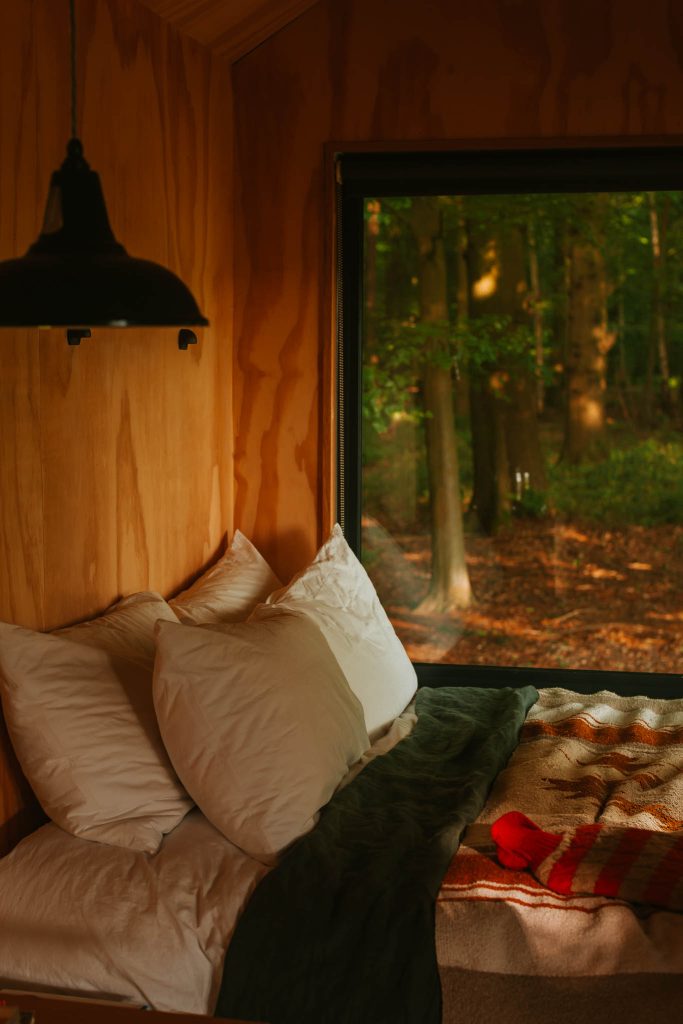 Unyoked Cabin Review: Flint Cabin, Norfolk UK
Unyoked's Flint cabin is located in a leafy green forest, a 20 minute car journey from Kings Lynne. Having driven ourselves from our home in Buckinghamshire, we managed to find the cabin fairly easily (after just a few wrong turns down some dirt tracks).
Having parked up (more on that below), we sent one last text to our partners and set off down a track with a wheelbarrow full of luggage.
It felt exciting, child-like and completely decadent to be spending the next 48-hours doing nothing more than enjoying log fires, bird song and silence.
We couldn't wait.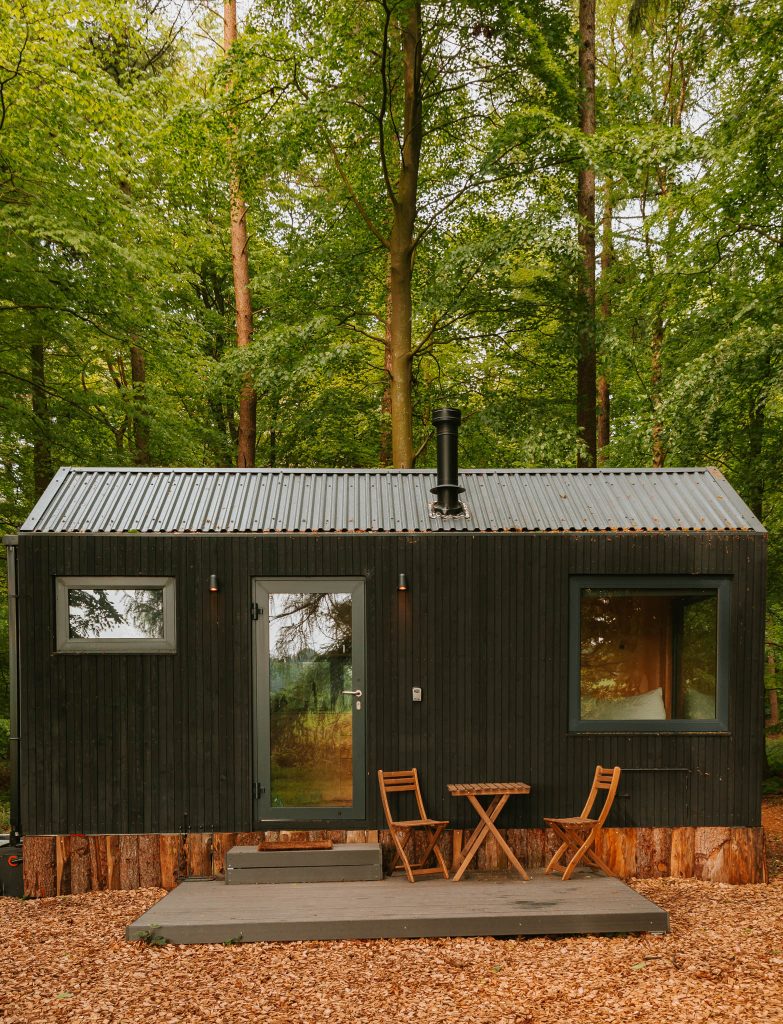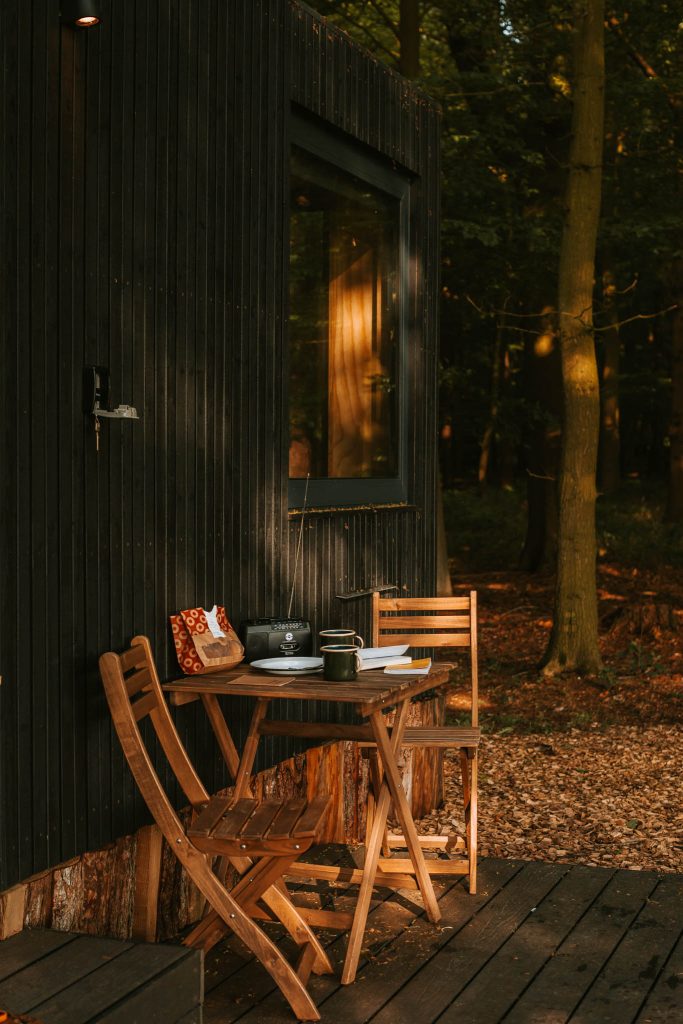 After a ten minute walk (spotting deer and pheasants along the way), we came across our cabin located in a peaceful forest clearing.
Far from basic, what we discovered inside was a cosy, warm and truly unique accommodation. It felt handcrafted, intimate and luxury – something we perhaps hadn't expected.
The huge windows that fill the cabin truly bring the outside in, transforming it into an extension of the wider forest; green, light and spacious.
Immediately sticking the kettle on the stove, we turned on the basic radio and began exploring our cabin – unearthing hidden cupboards and little luxuries as we went. These included thick wool blankets, torches, fluffy towels, gorgeous toiletries, vintage tapes and a fantastic old radio.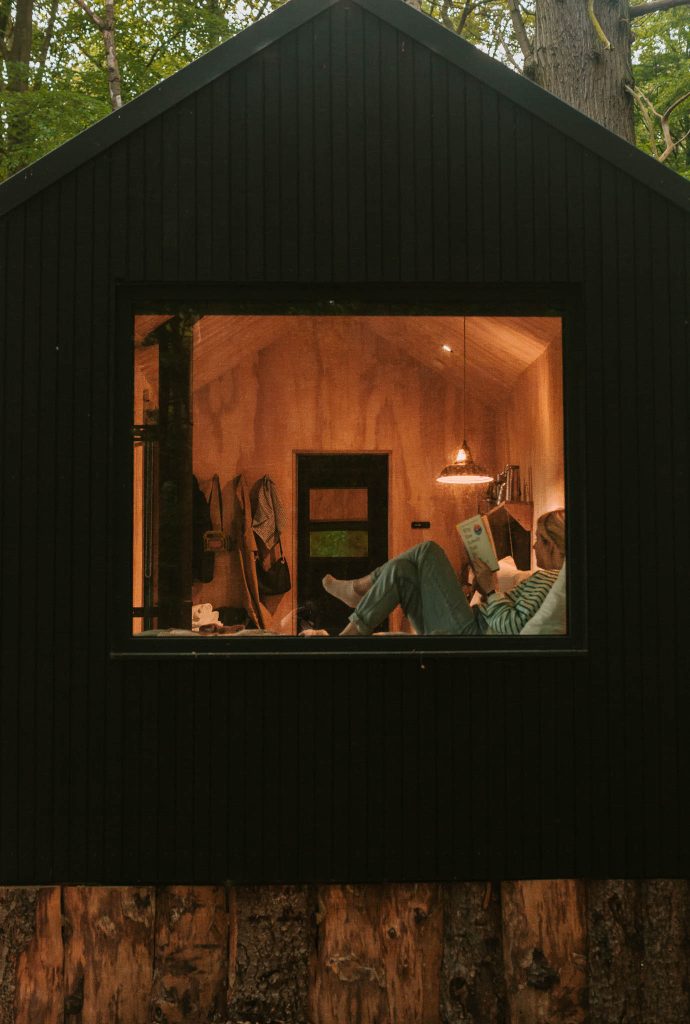 Our weekend at Flint continued in the same vein; doing not much more than long walks in the forest, naps in the sun and plenty of steaming cups of tea.
As someone who harbours a true hatred for camping, I was delighted at how cosy, warm and comfortable I felt throughout our stay.
Unyoked Cabin Review: Parking
Ahead of our trip, we received detailed information on where to park.
Turning off the main road, we followed the (very obvious) yellow Unyoked signs along increasingly remote tracks, until we discovered a clearly marked parking space.
Here we found a wheelbarrow to transport our luggage to the cabin, which proved invaluable.
The walk from the car park to the cabin was around 10 minutes, and was easy enough to navigate. However, a word of warning – this walk can be pretty scary at night.
Indeed, we decided (perhaps against the ideologies of Unyoked) to head out to the pub one night. On our return, we quickly realised that we'd need to navigate this forest walk in the inky darkness. It was certainly a challenging experience – and involved iPhone torches and lots of screaming.
My advice? If you're planning on staying out late, make sure you pack a torch for your return journey to the cabin (you'll find one inside the cabin).
Is there a Toilet in an Unyoked Cabin?
The million dollar question: is there a toilet in an Unyoked Cabin?
Yes there is – and a nice one at that.
As someone who detests camping, the first thing I wanted to confirm ahead of our stay was the bathroom situation. Thanks to every camping trip I've ever experienced ruined by the nightly stagger to a communal toilet, I wanted to ensure I had easy access to a nice, warm bathroom.
Much to my relief, the Unyoked cabin provided a lovely compost toilet, which was far nicer than I'd imagined. It also had a  powerful, hot shower and some heavenly toiletries.
In fact, the toilet and washing amenities felt no different to the kind you'd find inside a fancy hotel (aside from the fact you had to pop a good helping of sawdust down the toilet after using it).
Unyoked Cabin Review: Cooking
Our Unyoked cabin offered everything (and more) we needed to rustle up a spectacular forest dinner, and included an outdoor fire and an indoor 2-burner gas stove.
For such a small and compact cabin, it had a surprising number of amenities – including a mini-fridge, lots of pots and pans, cutlery, a bottle opener, knives and dinnerware.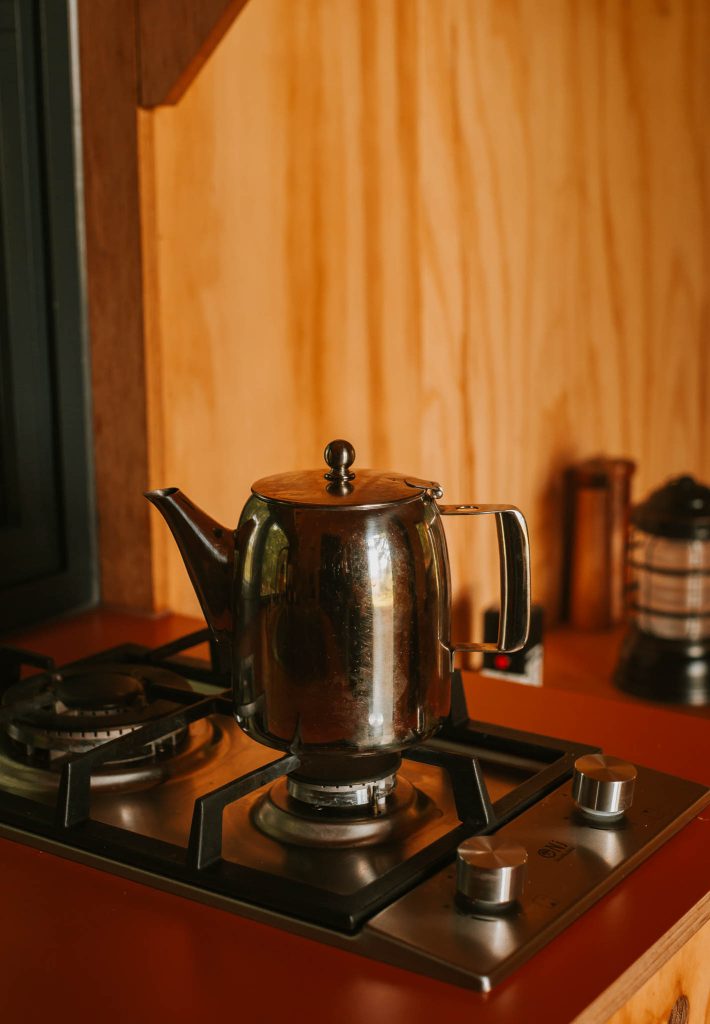 There was even a manual coffee grinder, and Unyoked branded coffee beans, just to make the stay that extra bit special, alongside a huge Stanley thermos flask and mugs.
Ahead of our trip to our Unyoked cabin, we also downloaded the Unyoked app, which included some very handy (and delicious) recipes that were ideal for cooking on the open fire. We used a few of these recipes while we were there – including the jumbo pasta shells with ricotta dish.
Definitely make sure you check out their app ahead of your stay, to make full use of the recipes and tips.
As newbies to camping, we surprised at how easy it was to light and use the outside fire pit, and used it far more than the gas fire in the cabin (thanks to the lovely summer weather).
From morning sausages to twilight smores, cooking on this crackling fire was one of the highlights of our Unyoked experience.
Note: if you're not planning on leaving the cabin, remember to plan ahead for all of your meals in advance. Aside from tea and coffee, there is no other food in the cabin.
Also, remember that anything you bring you'll need to be able to carry to the cabin and store in the mini-fridge (which is pretty small).
Just How Off-Grid is an Unyoked Cabin?
Despite trying to mentally prepare for our off-grid adventure, we were still surprised by just how remote and – well, quiet – our cabin in the woods was.
Having found WIFI in the middle of the Wadi Rum desert and 4G in the midst of an Arctic adventure, we were half expecting to find ourselves still connected to the digital world.
As it turns out, the team at Unyoked are serious about your trip being off-grid and we soon found ourselves without any connection to the outside world at all (aside, that is, from a static radio).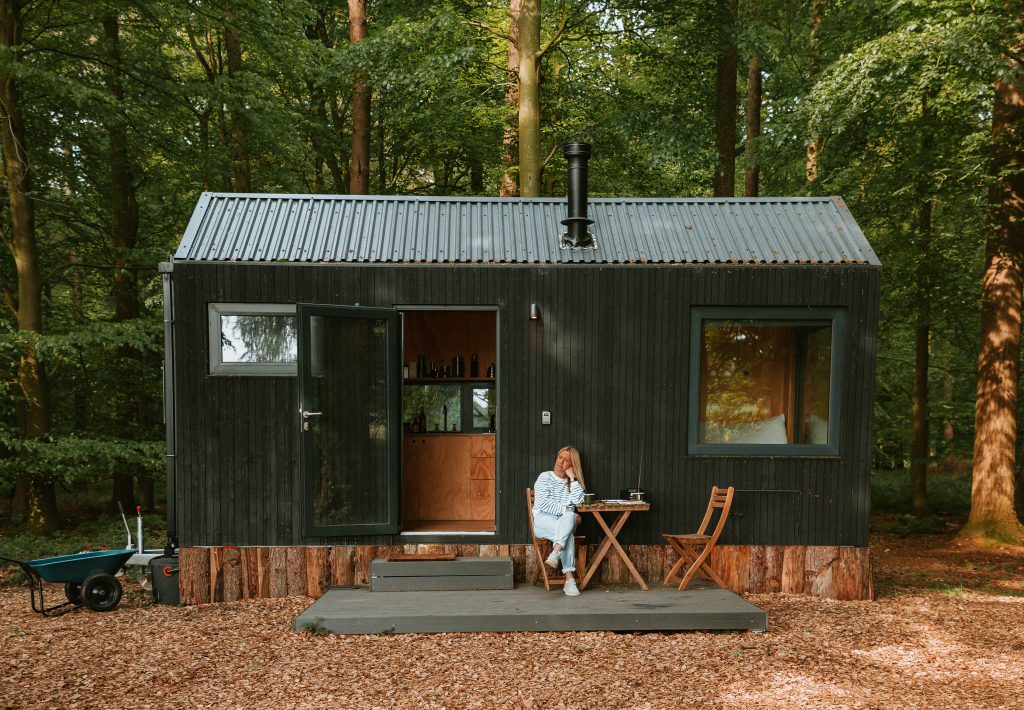 Our stay in the cabin remained this way. Although there was intermittent signal every now and again, it certainly wasn't strong enough to receive emails or doom scroll social media.
As the guide promised, we'd have enough signal to send a text, but not enough to receive a work call. This worked just right for us, and meant we could check in at home (and with our toddlers) every now and again.
Unyoked Cabin Review: Things To Do
If you haven't realised yet, the premise of Unyoked is to truly take yourself off grid.
As such, the only things you'll find to do are back to basics, wholesome sort of activities. Think card games, walking, drawing, reading and 'nature bathing'.
That quirky, dry Australian sense of humour can be found in the field book that awaits you in your cabin. In here you'll find suggestions of activities to complete while in your cabin, including the hunt for 'the perfect stick'.
Laura and I may have taken this pastime a little too literally and created an entire Instagram reel about our stick hunt. The fact that two thirty-something Mums spent an entire afternoon looking for a stick, and genuinely enjoying the experience, is perhaps a testament to the magic and wildness of an Unyoked stay.
A stick hunt aside, there are plenty of nature trails to follow through the woods if you're feeling energetic. Alternatively, put on the cabin's radio, set up the hammock (which can be found in the cabin), boil the kettle and settle down with your favourite book.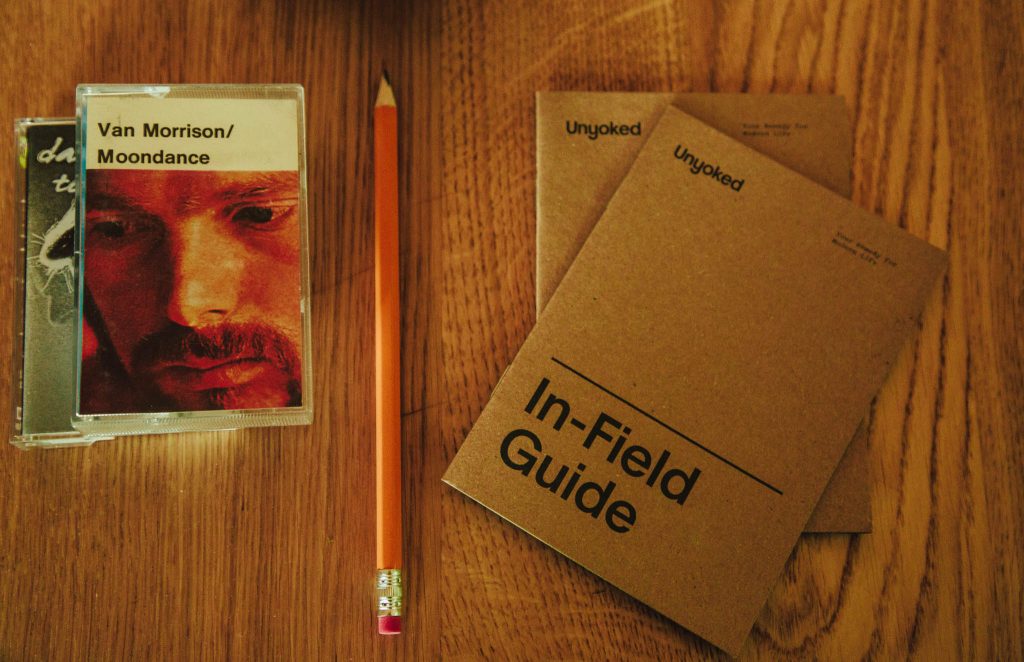 As the team at Unyoked caution, initially your brain may well be 'screaming' at you to do something productive and that was certainly the case for us.
Feeling a little fidgety at first, our brains whirred with to-do lists and demands. It felt almost criminal to simply sit in the May sunshine with just a cup of tea.
As time wore on, however, the itch to check our phones or be productive subsided. Instead, we began to realise how little we engage with a slower way of life, particularly outside in nature.
In fact, our two days off-grid had an unexpectedly transformative experience on us; reminding us of the importance of slowing down, of observing the world around us and allowing more time to rest (something that's hard to do with two toddlers).
With this realisation in mind, we vowed to return for another slice of the unyoked life in the near future.
So, if you're wondering if it's worth staying in an Unyoked cabin – the answer (from us, at least) is a resounding 'yes'.