This list of the 11 best things to do in Arundel contains affiliate links.
When planning a weekend break to Sussex, a visit to Arundel may not (initially) come top of your list.
A beautiful and historic county, Sussex is home to an impressive number of headline acts. From charming Rye, to free spirited Brighton, Winnie the Pooh's very own Ashdown Forest to eerie Dungeness, Sussex is packed with superb destinations.
However, there is one destination – nestled deep in the heart of West Sussex – that is absolutely worth adding to your itinerary: magical Arundel.
Sounding somewhat like the setting of a Disney film, Arundel is a small town with a big history. Boasting a heritage spanning 1,000 years, picturesque Arundel boasts a towering castle, a gothic cathedral, winding lanes filled with top notch restaurants and boutique stores, and wildlife rich wetlands and lakes.
It's a stunning town with a rich inner life – laying claim to a thriving arts scene, a brilliant farmers market and access to some of the UK's best vineyards.
Having just returned from a weekend in Arundel, and having rarely left the town's perimeters, I can confirm it's a truly magical destination and one you should certainly add to your list.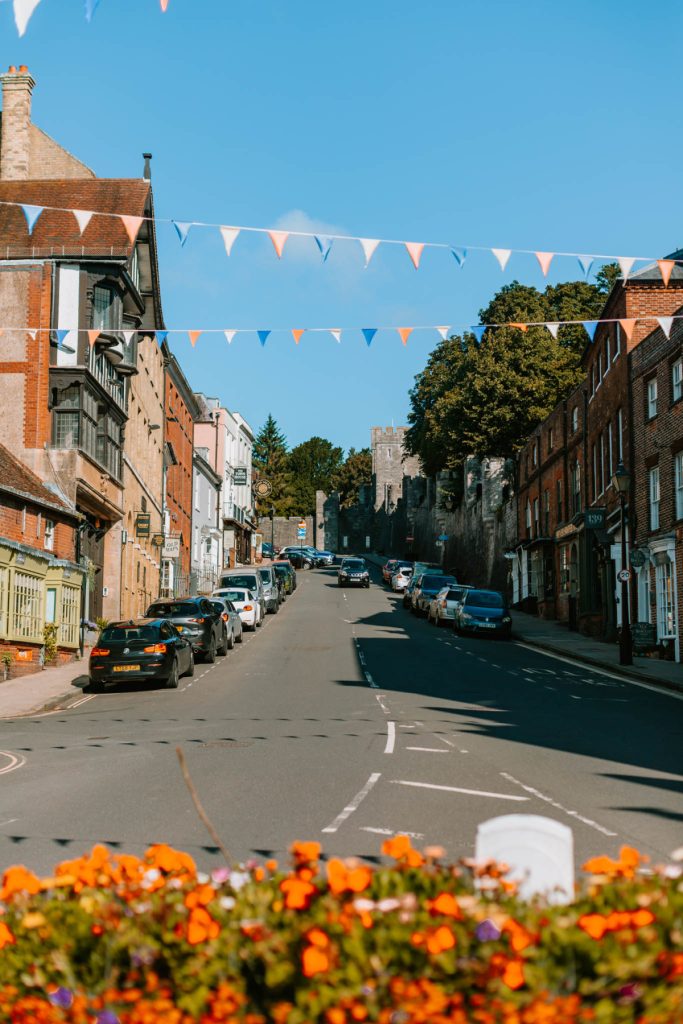 11 Best Things to do in Arundel
1. Stay (Or Visit) Beautiful Amberley
Although not strictly Arundel, one thing I had to include in this list of best things to do in Arundel was a visit to bucolic Amberley.
During our weekend in Arundel, we decided to stay in Amberley – positioned just on the edge of the larger town. Unbelievably beautiful and home to an endless number of thatched cottages, each decorated with climbing honeysuckle and towering foxgloves, Amberley is the place to stay when visiting Arundel.
The village even has its own medieval castle (now a bookable hotel), with views across the beautiful River Arun and sweeping South Downs. And if that isn't enough to tempt you, then what about its unbelievably cute tea room, its sell out pub, the Amberley Black Horse, or (for those of you with small kids), a genuinely great park?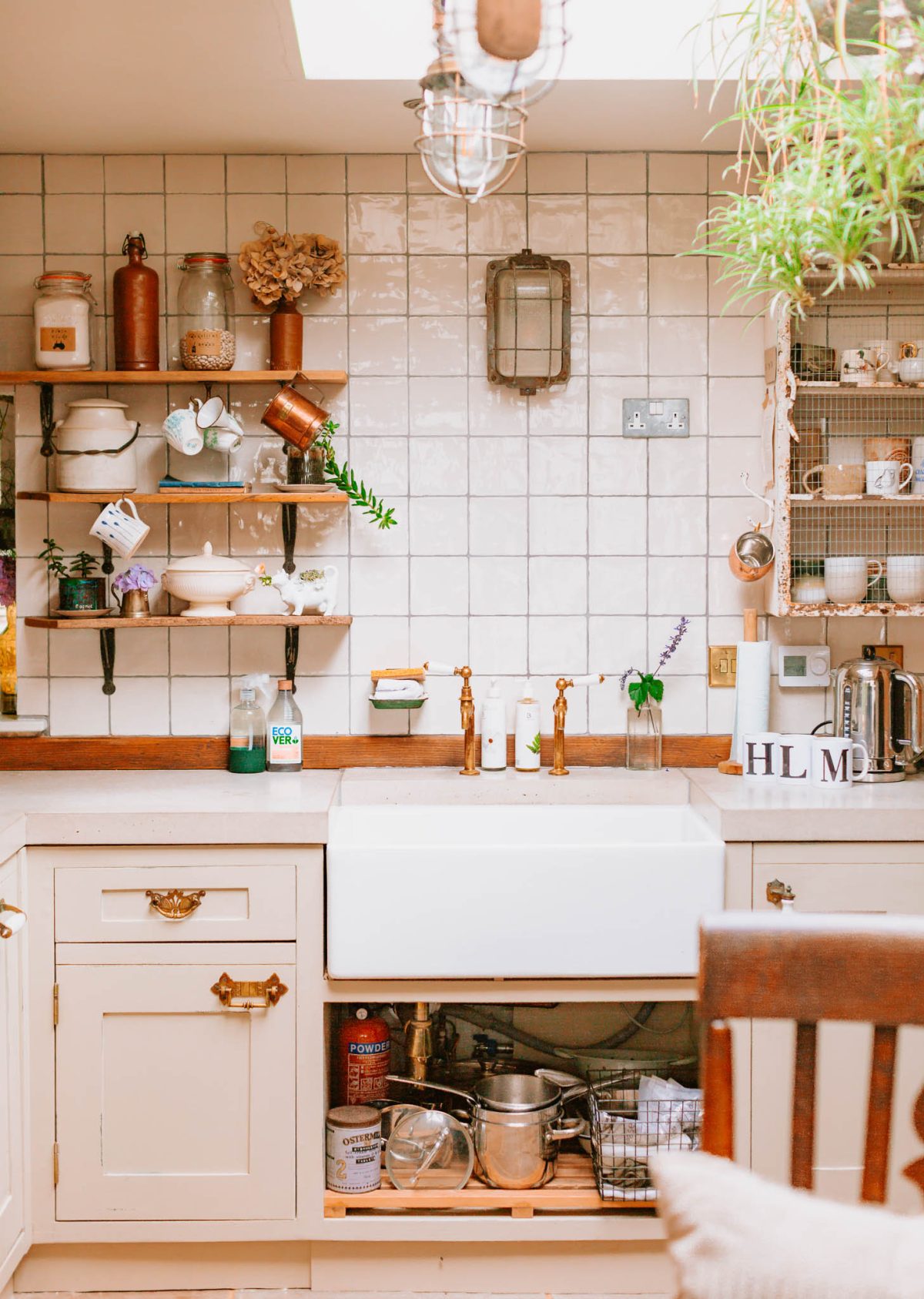 During our stay in Amberley, we stayed in a little thatched cottage, booked via Boutique Retreats. This small, but perfectly formed, home was a magical place to stay and incredibly romantic (even with a two year old in tow). Each night, we lit the wood burner and watched as the sun set over the South Downs; the sounds of owls hooting gently outside.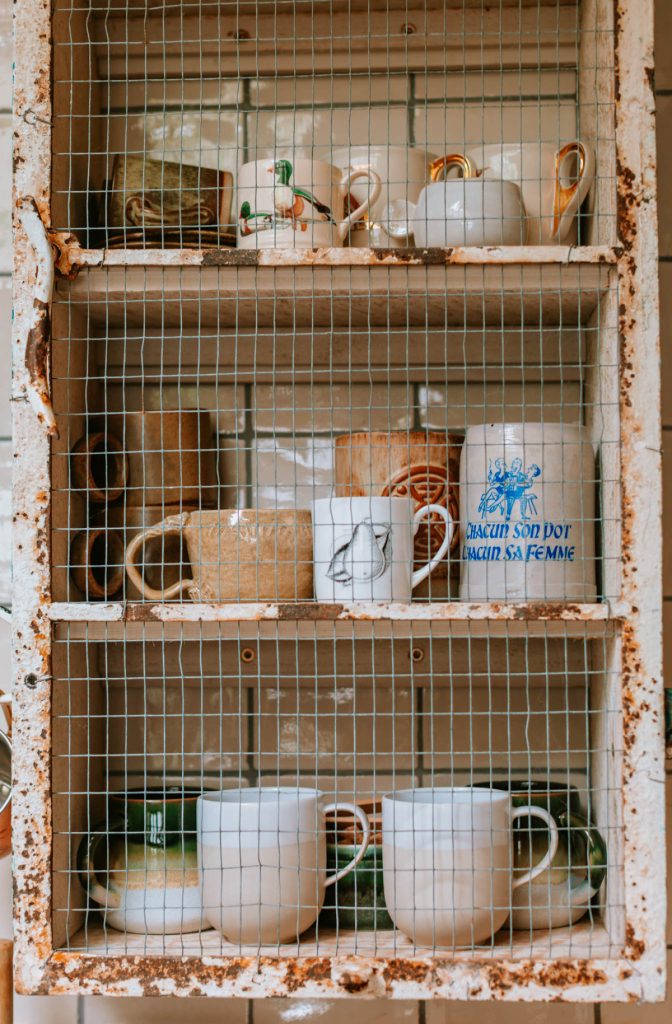 We really enjoyed our stay in the village. The tea rooms are not only very pretty, but offer a really delicious afternoon tea – a treat that we enjoyed more than once. A walk around the castle is also worth it, and you can even book dinner there.
In terms of the best places to stay in Arundel, a night in pretty Amberley is one.
2. Visit Arundel Castle
Now, although perhaps an obvious recommendation, no guide to the best things to do in Arundel would be complete without a visit to its mighty castle.
Dominating Arundel's skyline, Arundel Castle sits high on a hill, overlooking the town and the passing River Arun. Surrounded by ancient trees and 40 leafy acres, this magnificent building was built at the end of the 11th Century and remains the home of the Dukes of Norfolk.
Visitors can explore both the Castle's incredible gardens and its innermost rooms (separate tickets for gardens only are available). For those visiting the inside of the castle, you'll have access to the State Rooms and bedrooms, while garden entry allows visitors to roam all 11 acres, alongside the castle's Keep, Gatehouse and Barbican, and the Fitzalan Chapel.
During our own visit, we decided to explore just the gardens (tickets £14 for adults, £6.50 for children and under 5s go free). It was a beautiful sunny day and we decided our toddler probably didn't have the patience to visit historic, stately rooms – so the gardens it was.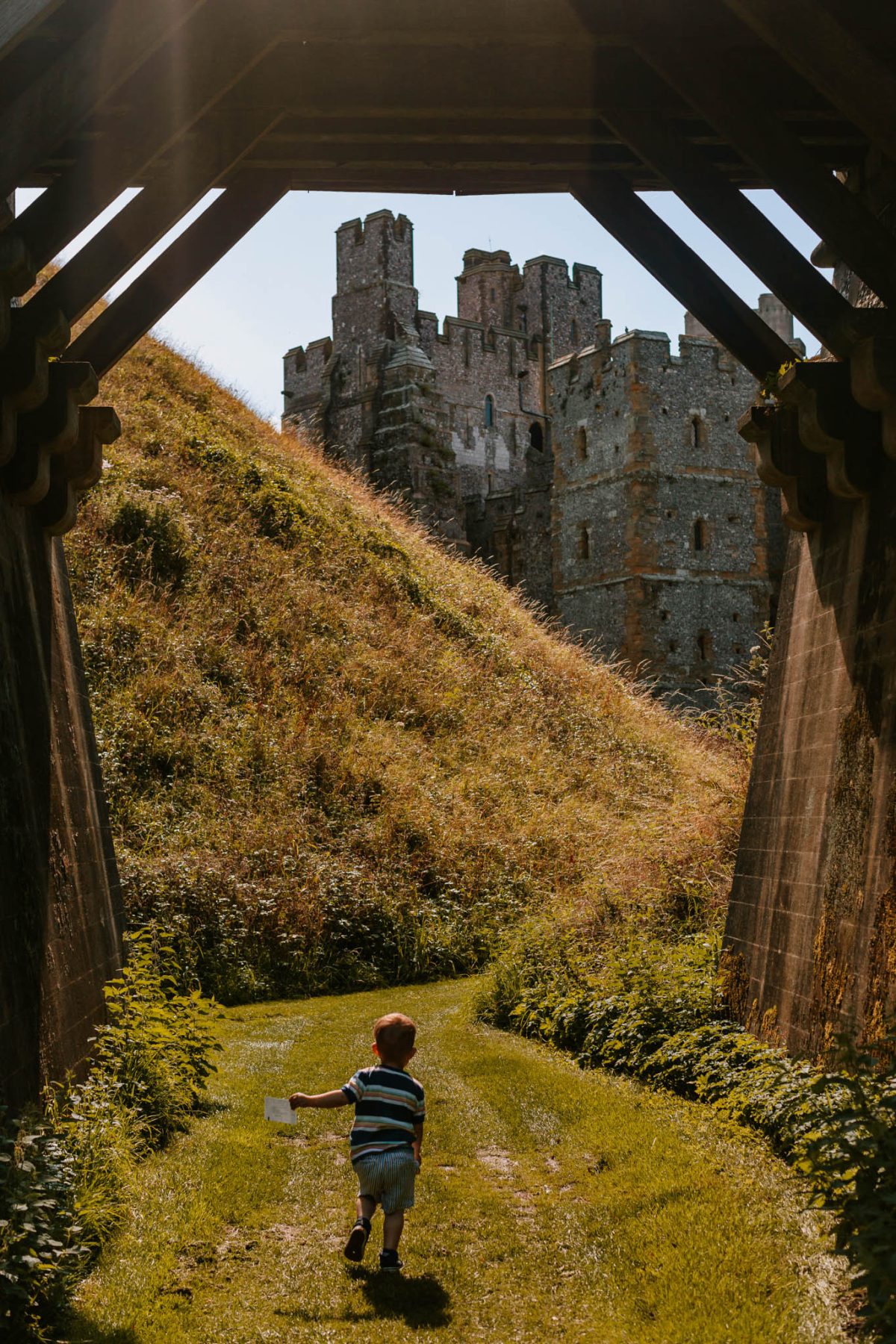 Thankfully, there was more than enough to see in the gardens to warrant our visit. Walking the dry moat is a fantastic experience (especially for small people) and the gardens are absolutely spectacular – featuring a lovely little cafe, too. The kitchen gardens and old glasshouses were our favourite spot (look out for the chillis) and the white garden, found next to the chapel, was magical.
We spent nearly three hours wandering these gardens and would highly recommend them to anyone spending a weekend in Arundel.
There is lots on at the Castle, particularly during the school holidays – including history days, medieval festivals (check out the jousting) and Characters Through History events.
The Castle gardens open at 10am, with the castle itself (its rooms, cafe and gift shop) opening at midday.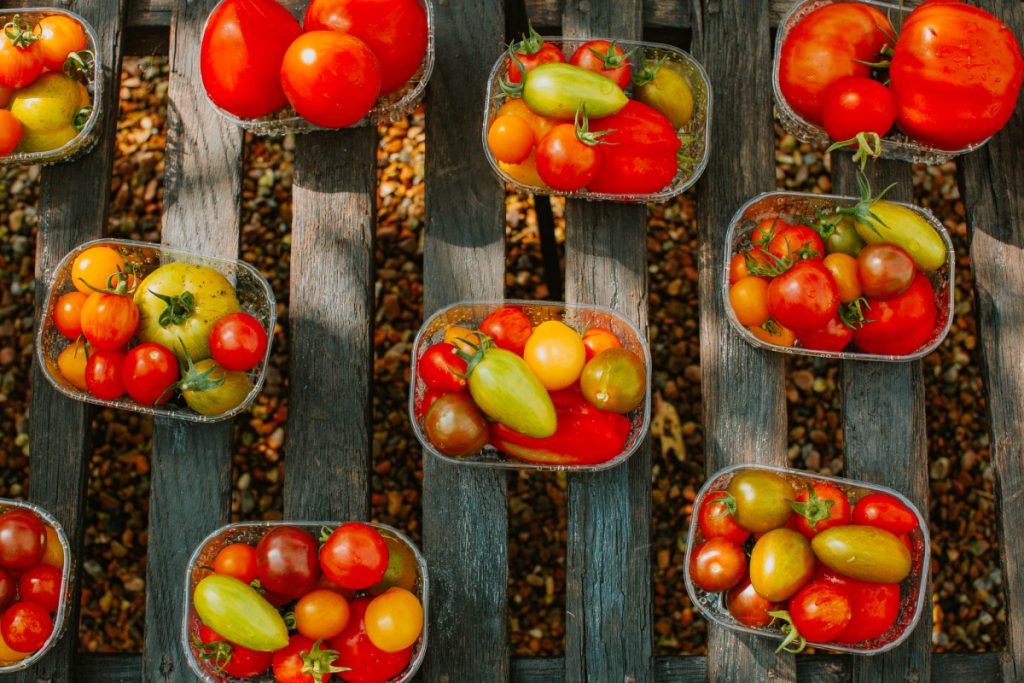 3. Arundel Wetland Centre
Having left the Castle, we followed the River Arun and walked towards Arundel Wetland Centre.
Given that it was summer – the entire area ablaze in various shades of green – it seemed the perfect time to visit this beautiful nature reserve (our toddler also loves ducks, which the Wetland offers in droves).
The walk to the Wetland from Arundel town centre takes around 25 minutes. However, if you want to drive, there's plenty of parking outside the Wetland Centre itself. Entry is £14.95 per adult (including a gift aid donation) and under 4s go free. A junior ticket is £9.50, for 4 – 17 year olds.
Although it may not sound particularly exciting, a visit to the Arundel Wetland Centre is definitely one of the best things to do in Arundel. In fact, it was an unexpected highlight of our trip.
Boasting a Pelican Cove, beautiful meandering reed walks, boat safaris, hidden bird hides, a butterfly garden, a fantastic park, and activities for kids such as pond dipping, wildlife safaris and hidden hideouts, the Arundel Wetland Centre can easily fill a long afternoon.
We visited on a wonderfully sunny day and saw Kingfishers, Pelicans, Reed Warblers and plenty of exotic ducks. The wildflowers were also out in full bloom and our son loved peeking inside the insect hotels – spotting bees, dragon flys and beetles.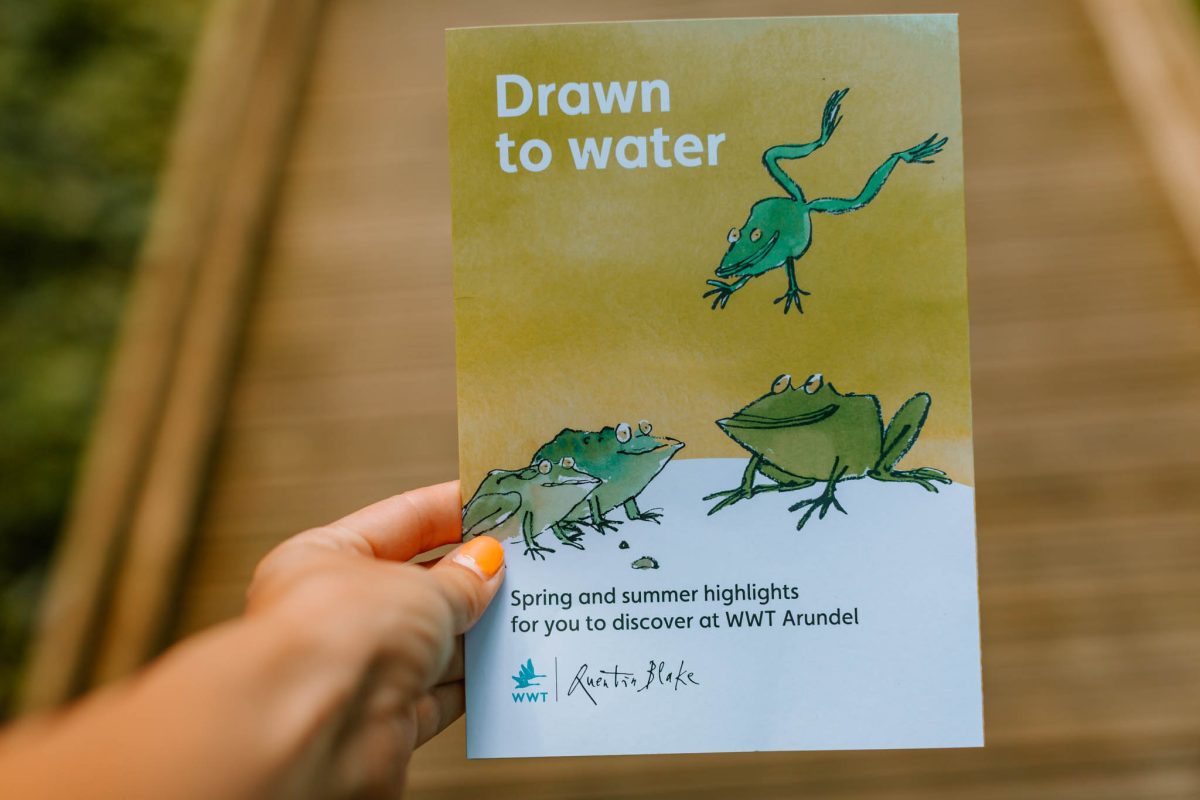 The Wetland currently offers new trails curated by illustrator, Quentin Blake (available until September 2023). The map, designed by Blake, is absolutely lovely and there are some great activities to support this collaboration, including outdoor drawing workshops and crafting workshops (using, aptly, feathers).
The Arundel Wetland Centre really is a wonderful place to visit and definitely one of the best things to do in Arundel.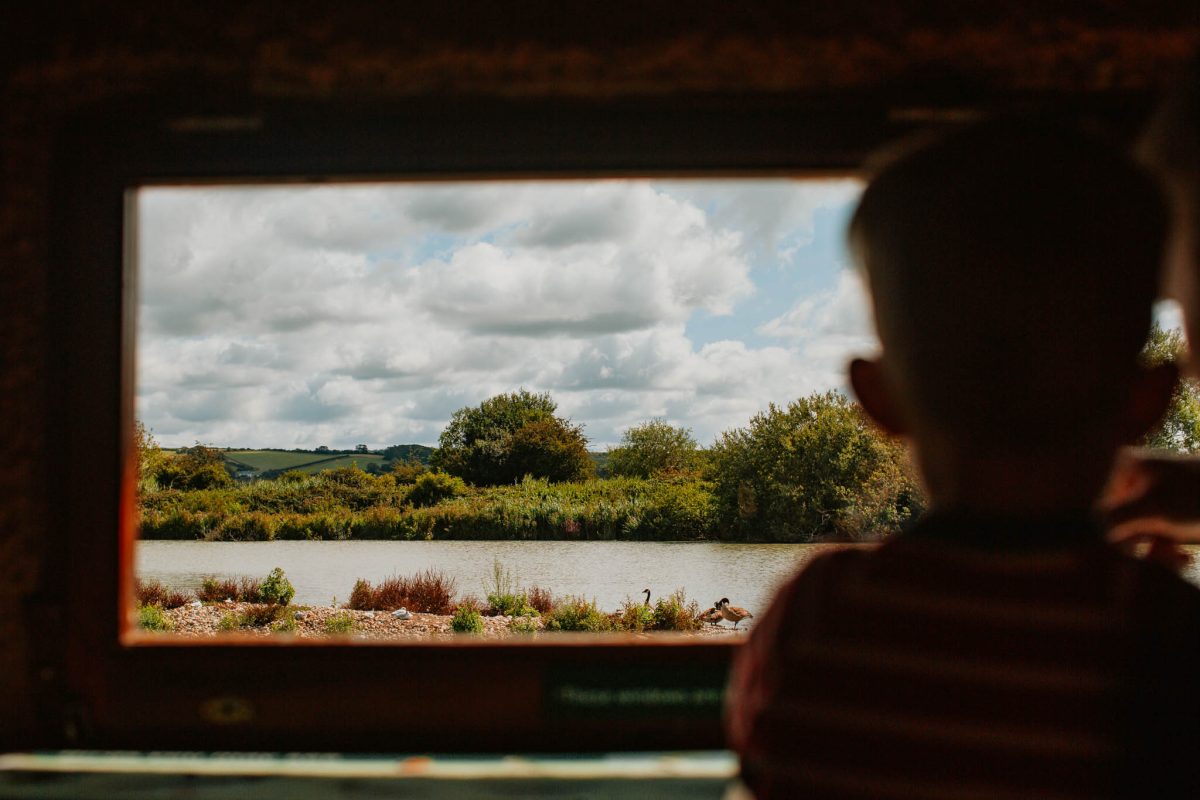 4. Swanbourne Lake
While visiting the Wetland Centre, be sure to pop by Arundel's Swanbourne Lake.
It was our toddler who first alerted us to the lake, when he spotted a gaggle of ducks parading up and down the leafy shoreline. Looking through the lake's large gates, we saw a lovely mill pond and crowds of families feeding ducks, sipping coffee and enjoying ice creams.
It looked a lovely place for a walk.
Featuring a restored Pump House (now serving food and drink), alongside kiosks and some lovely walking routes, Swanbourne Lake is a great place to come for some down time.
Boat rides on the mill pond are also available and from the pond you can take a walk up to Hiorne Tower – a spot offering some great views.
5. Amberley Museum
Again, perhaps not one of the most celebrated things to do in Arundel, but definitely a hit with us (and our vehicle mad son)  – was a visit to Amberley Museum.
Set across 36 acres, Amberley Museum is an eclectic and wonderfully unexpected sort of museum, based around the South's industrial and rural heritage.
With over 40 exhibitions, concerning everything from industry to transport, here you can ride a vintage bus, try your hand at working an old-fashioned switch board, explore a traditional print works (and design your own print) and wander a small crafts village.
There are an impressive number activities to do here and we stayed nearly five hours. The narrow gauge railway was a hit with our son and we had a great time exploring everything from an old fashioned village store, to vintage fire trucks.
It's also just a 5 minute drive from Arundel and costs £17.50 to enter for adults (including gift aid). Children under 5 go free.
6. Antique Shopping
One of the best things to do in Arundel is to sample its wonderful antique stores.
There are so many great gems to be had in these stores – selling everything from furniture to vintage Dinky cars. Our favourite shops were Arundel Bridge Antiques, Nineveh Chapel store, Twice as Nice and some of the smaller stores found in the The Old Printworks Shopping Arcade.
No12 Antiques is a real treasure trove and located inside a leaning and wonderfully wonky 17th century building. For a head start, have a peek at their Instagram account to see what's on offer (all of the staff are very knowledgeable and able to identify real treasures).
7. Best Independent Stores in Arundel
If you love a mooch around small independent stores, then Arundel is absolutely the place to come.
By far one of my favourite shops in Arundel is The Tea and Biscuit Club; a tiny, yet very photogenic, store filled with colourful tea pots, tea blends and gifts. They also sell accessories including beautifully made tea cosies, which make for great presents. I also noticed on my way out that the store runs tea tastings, which I'd love to try one day.
For those bibliophiles amongst you, definitely pay a visit to The Book Ferrett, found on the high street. Grab a takeaway coffee from nearby Tarrant Street Espresso and take your time browsing the latest releases. It also has a fantastic children's section for your little ones to explore.
Pots and Posies is also worth a browse for homewares and gifts, alongside Dandelion, for handmade jewellery. Willow & Eve offer some truly lovely secondhand clothes and The Beautiful Day sells macramé gifts, including earrings, plant hangers and nursery decor (available via Arundel's Farmer's Market).
8. Visit the Seaside
Although not strictly in the town itself, one of the best things to do in Arundel is to visit one of the nearby seaside resorts.
A once prosperous inland port, Arundel is a stone's throw from some of Sussex's most popular beach towns, including Brighton, Worthing and – further down the coast, East Wittering and Bognor Regis. However, we decided to avoid these bigger destinations and instead head to the local beaches, just a 15 minute drive from Arundel.
These included Littlehampton, Climping Beach and Elmer Beach.
While smaller than its neighbour – Worthing, Littlehampton is nonetheless an established seaside resort – with a small pier, two beaches, a miniature railway, Norfolk Gardens (featuring miniature golf) and some fairly decent restaurants, including the wonderful West Beach Cafe.
Here you'll also find a strip of brightly painted seaside huts and a long shingle beach, perfect for stone skimming and sea swimming.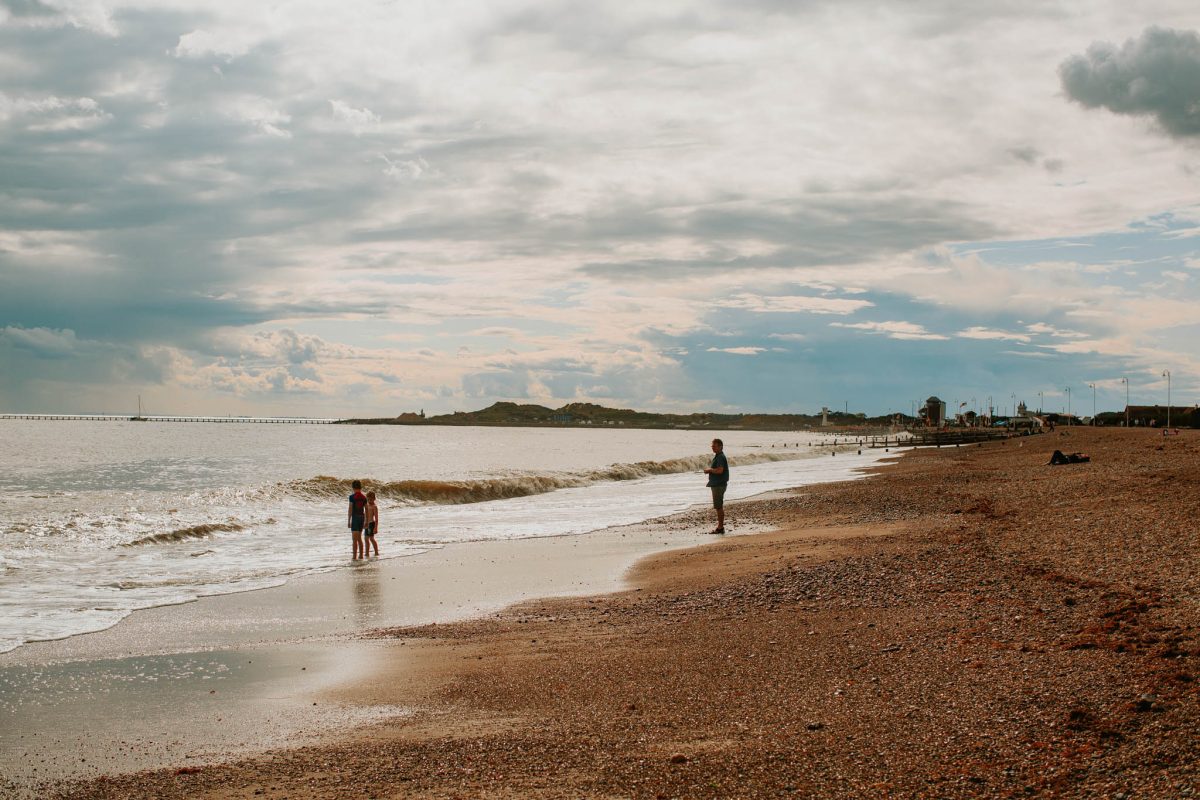 Climping Beach is a much quieter and more rural beach, and ideal for dog walkers. Surrounded by low sand dunes (now protected) and grasslands, this is a really peaceful spot. Just be sure to pack your sandwiches and a flask of tea before you go.
9. Arundel Farmers Market
If you happen to be visiting Arundel on the third Saturday of the month, then you're in luck – you'll be able to visit the town's fantastic Farmer's Market.
Overflowing with stalls selling fresh fruit and vegetables, alongside baked goods, pies, cheese, seafood, flowers, plants, puddings, wine and household goods (including pottery and ceramics), the Arundel Farmers Market is easily one of the best things to do in Arundel.
Be sure to stop by Picnic and Hamper to pick up some treats, before enjoying a picnic on the banks of the River Arun.
10. Walk the Sussex Downs
Arundel is nestled in the heart of England's iconic South Downs – rolling chalk hills covered in rich grasslands. Alongside being home to the South Downs National Park, there are also plenty of walks to enjoy that leave from Arundel.
A full list of the best walks from Arundel can be found here, and include circular trails and cycling routes.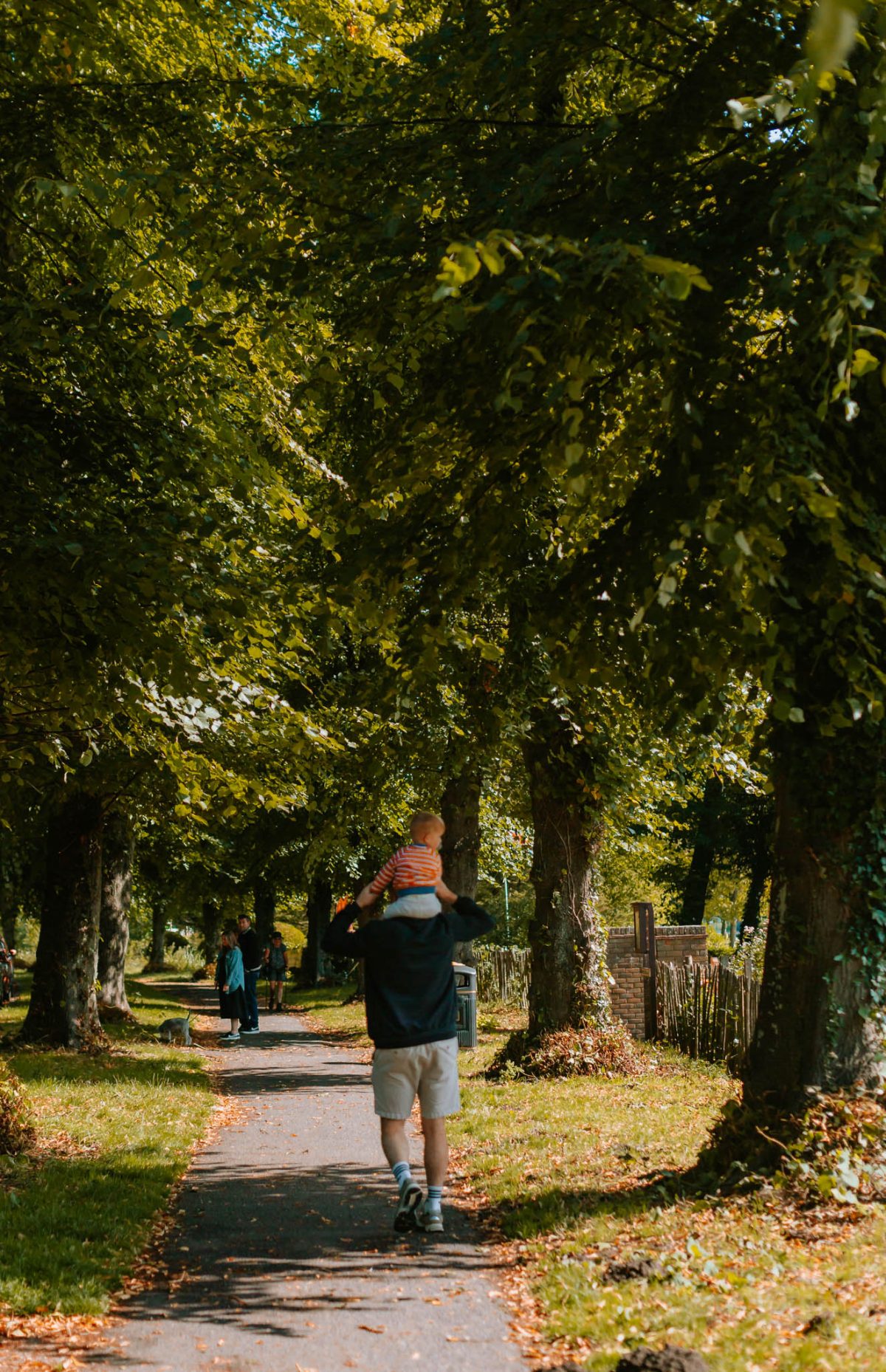 As we had our two year old in tow, we decided to opt for the relatively short walk that begins in the car park next to Arundel Museum. This pretty route leads up towards the Wetlands, before crossing Swanbourne Lake and then heading back towards Arundel Castle. It was around 5km and took us about 90 minutes. The views of the castle are spectacular and there are some great photo opportunities along the way.
For those looking for a real walk or hike, the Amberley to Steyning trail looks gorgeous.
11. Wine Tasting & World Class Brewing
Lastly, no list of the best things to do in Arundel would be complete without mentioning the award-winning vineyards that surround the town.
The Tinwood Estate is especially near and takes around 15 minutes to get to by car (it's fairly close to Chichester). Home to some of the best English Sparkling Wines, the Tinwood Estate makes for a fantastic day out. Here you can tour the vineyards, visit the tasting room, enjoy afternoon tea, arrange a specially made picnic or even stay the night, if you wish.
Ambriel is a similarly popular vineyard, although this estate only offers private and bespoke tours (and is therefore likely more expensive than Tinwood). Again, this particular vineyard makes sparkling wine, including the delicious Ambriel Huzzah Rosé.
The friendly and welcoming Digby Fine English wine makers can be found in Arundel itself, offering visitors the chance to access its tasting room via the UK's first high street cellar door.
Alternatively, for those who prefer hops to grapes, then be sure to head to the nearby Brewhouse Project.
We absolutely loved this place and enjoyed a lovely lunch here, whilst sampling a few beers from Arundel Brewery (brunch is also available).  The brewery also brews its own coffee and we stopped by for a take away cup on our way to the beach. I can confirm it's great coffee brewed in a very cool location.