This article on things to do in Marazion, Cornwall, contains affiliate links. 
Sitting down to plan our annual summer holiday to Cornwall, I was keen to find a laid-back, family-friendly alternative to St Ives.
With a very active 2.5 year old, I wanted to find somewhere that offered access to a beach, shops and restaurants, while also affording us easy day trips to some of our favourite Cornish spots.
It's this 'wish list' that led us to pretty Marazion – the oldest town in Cornwall.
To my shame, and despite exploring Cornwall for many years, I hadn't heard of Marazion before (pronounced ma-ruh-zai-uhn). A small village, known as the gateway to St Michael's Mount (more on this later), Marazion is located just 20 minutes away from the more popular resorts of St Ives and Mousehole.
As I discovered during our week long stay, Marazion is the ideal family-friendly base to explore wider Cornwall. Free from the crowds of St Ives, Marazion is incredibly relaxed and offers everything you need for a holiday with a toddler.
Below is a round-up of everything you need to know about this historic Cornish town, including a list of the best things to do in Marazion.
I've also linked to the beautiful holiday cottage we stayed in, provided by Cornish Gems, which was the most perfect, cosy base for a small family.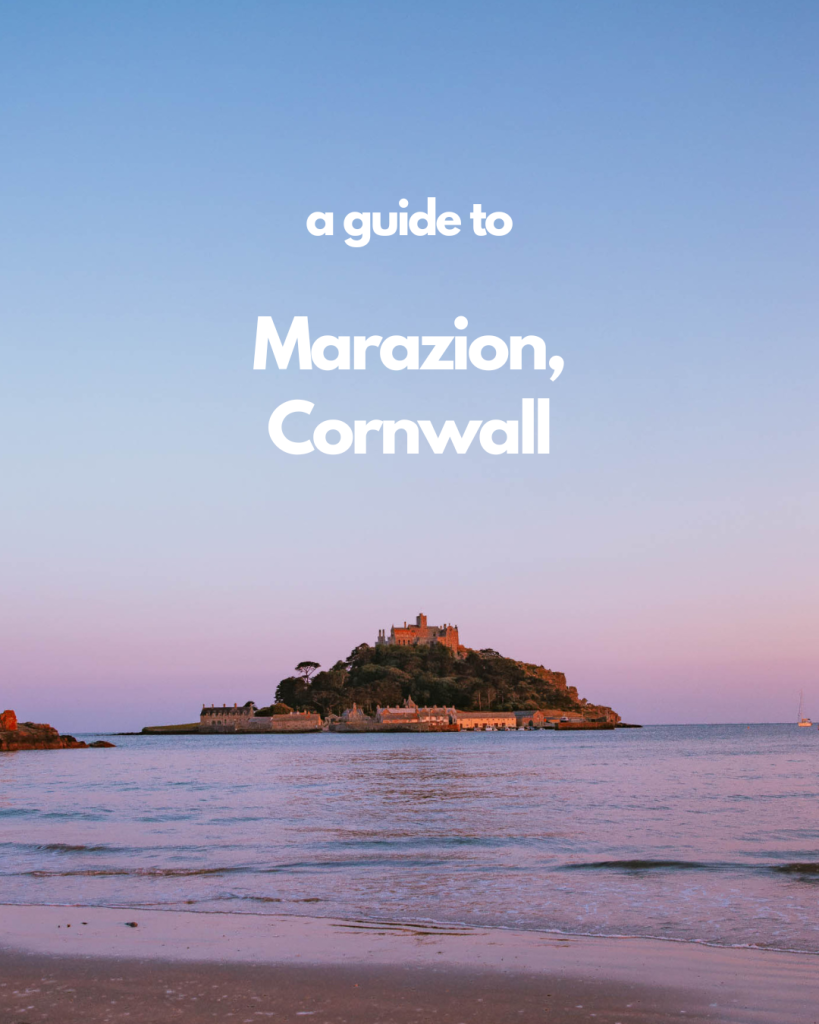 Things to do in Marazion, Cornwall
1. Visit St Michael's Mount
It would be wrong to start a guide to Marazion, Cornwall, without leading with its crowning jewel: St Michael's Mount.
Sleepy little Marazion is the gateway to a spectacular secret – St Michael's Mount. A tidal island home to a historic castle, St Michael's Mount also boasts spectacular gardens and a small island community.
The island can be accessed by a stone causeway from Marazion's beach when the tide retreats and by boat when the tide is in (this means that planning your visit is essential).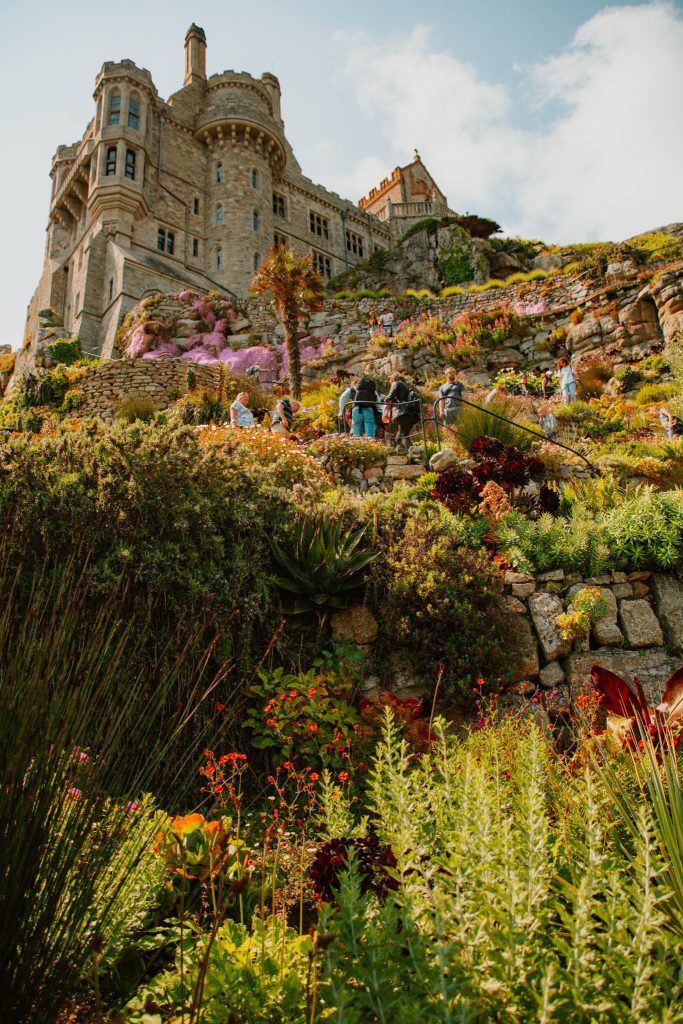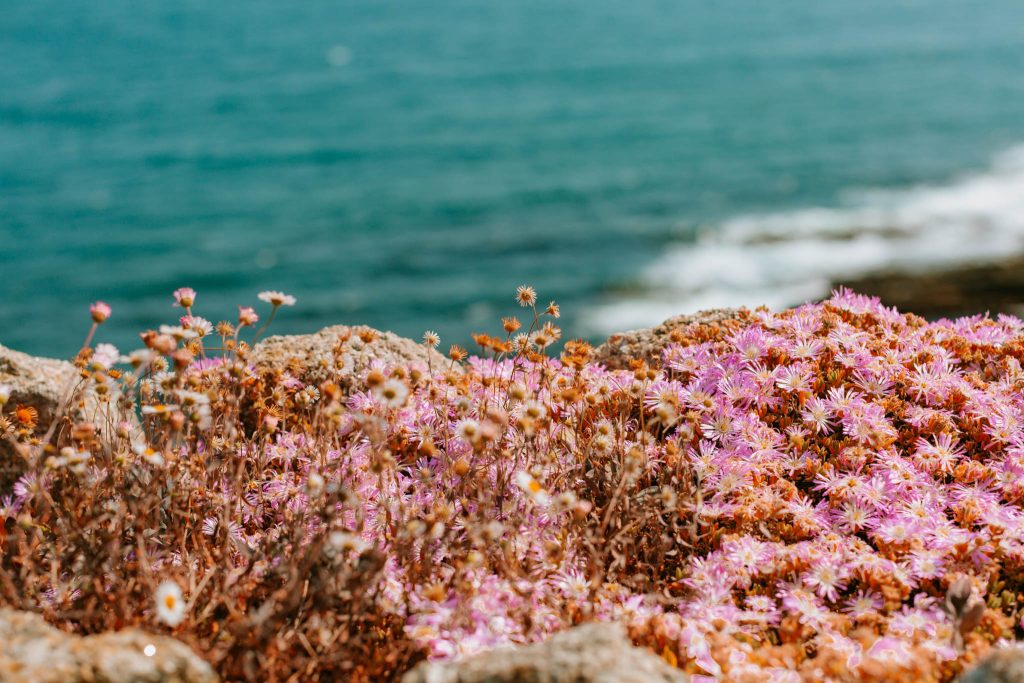 As we were with Olive, our toddler, we decided to book tickets that allowed us to walk there and back, so we didn't have to wrestle her in and out of a boat.
The walk to and from the island was oddly exciting and an adventure in itself, as Olive inspected the tidal rock pools and cobbled causeway.
We opted to visit just the gardens during our trip, knowing that Olive isn't the biggest fan of museums. I was a little concerned we'd therefore be lacking in things to do, but the gardens were absolutely fantastic and we spent an entire afternoon exploring them.
In fact, the gardens at St Michael's Mount are probably some of the prettiest I've ever had the pleasure of exploring.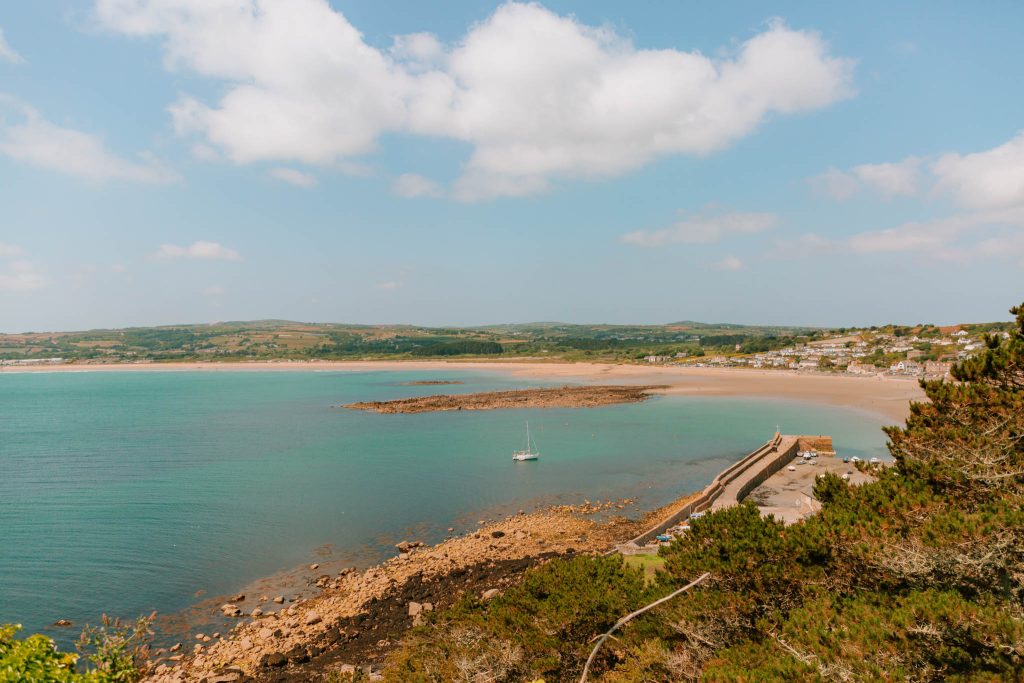 Designed and built across steep terraces by Sir John St Aubyn in 1878, the gardens are filled with rare plants that take full advantage of Cornwall's mild climate. Olive loved winding her way up these narrow terraces, shouting out the colours of the flowers as she went.
Aside from the castle and gardens, there are two cafes and pop-up eateries scattered across the island, including a delicious ice cream stall. We enjoyed Cornish clotted cream ice cream, as Olive ran barefoot along the grassy lawns.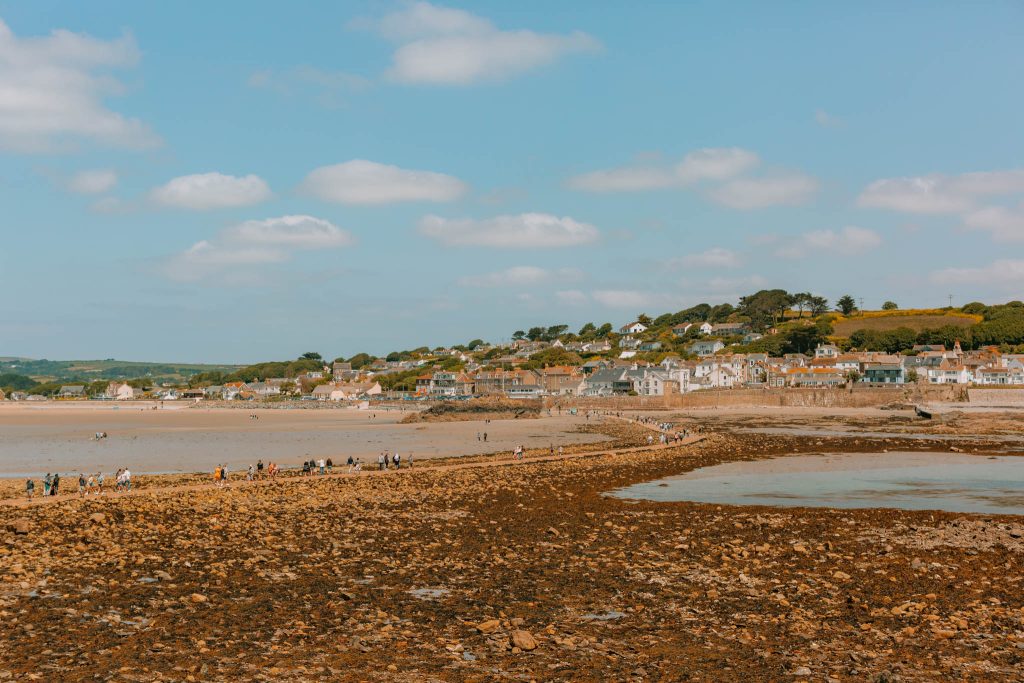 For those looking to push the boat out, you can enjoy an afternoon tea at the Harbour Loft. Although we were desperate to visit here, we decided we didn't want to risk ruining the experience for others thanks to our impatient toddler.
We've therefore added it to our (now extensive list) of places to visit when we are child-free.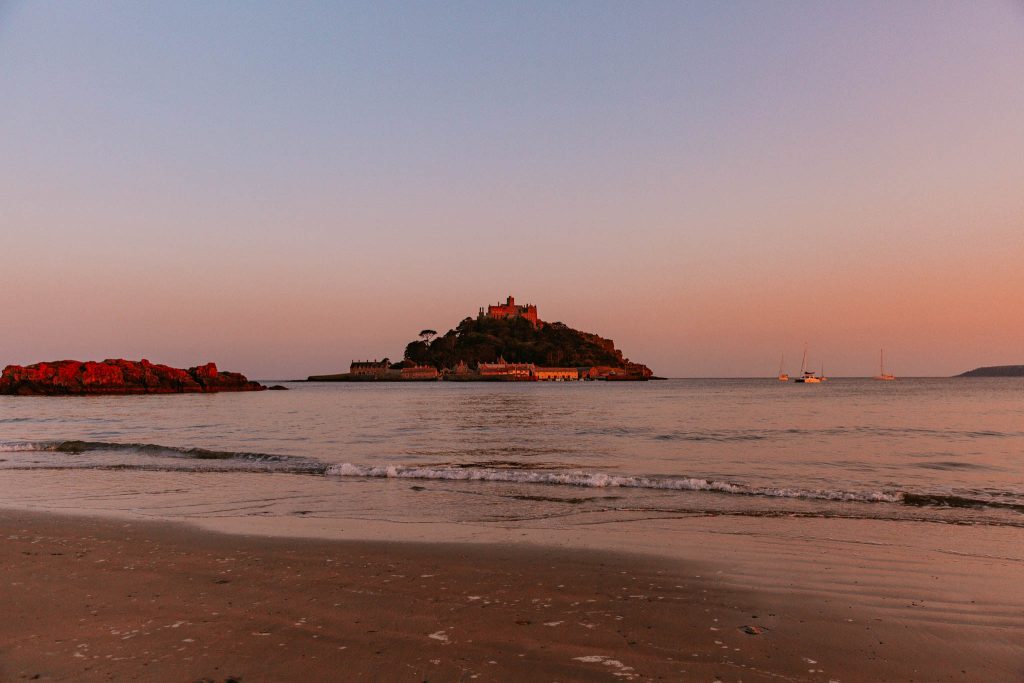 St Michael's Mount is a National Trust property, which means you can save a considerable amount of money if you're already a NT member.
If you're not a member, tickets are pricey at £15 per ticket for adults or £37.50 for a family of 2 adults and 2 children. Bookings must be made via the website before your visit.
Note: dogs are not permitted on St Michael's Mount – something a lot of visitors didn't seem to realise before they were turned away at the gates.
2. Marazion Beach
When booking our stay in Cornwall, we wanted to find somewhere that was more laid back than St Ives (the summer crowds there are intense).
A non-negotiable, however (thanks to our very energetic toddler), was that we stay somewhere with a big sandy beach.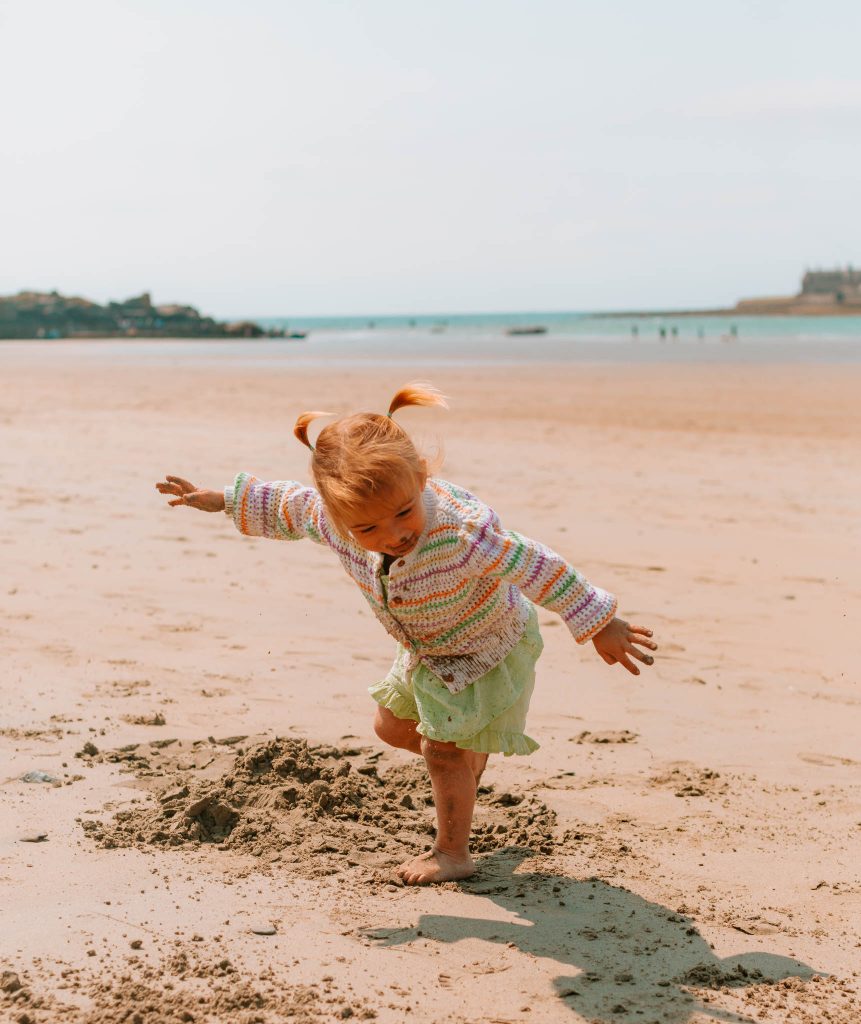 Marazion's beach was the perfect alternative and we spent many happy hours playing on this long stretch of sandy dunes. From our rental cottage, we were just a 5-minute walk to Marazion's beach and loved being able to grab a coffee en route.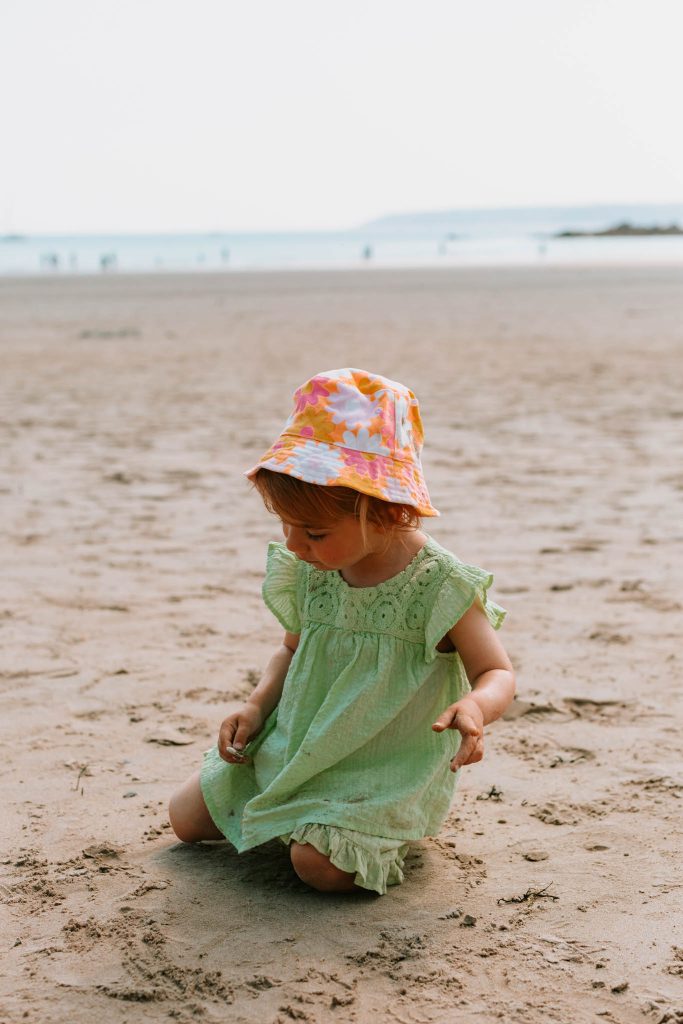 Fortunately, our Cornish Gems cottage provided everything we needed for the perfect day at the beach, including wind breakers, nets for rock-pooling and buckets and spades (if you're interested in rock pooling, the best site for it in Marazion is at Chapel Rock).
Olive adored obsessively fishing out little crabs and snails on the beach, and it was the perfect spot for children and families.
For those looking for more adrenaline-filled beach activities, windsurfing, kitesurfing, jet skiing and sailing are also available for hire on Marazion beach. We really enjoyed watching the sail boats racing one another on the Sunday morning, as Olive yelled "Go, go go!" from the shoreline.
Finally, and perhaps most importantly (as any parent will know), there is an excellent park parallel to the beach.
Note: are dogs allowed on Marazion beach? As with most of Cornwall's beaches during the summer, there's a dog ban on Marazion beach during July and August, 10am – 6pm.
3. Enjoy Marazion's Independent Stores and Galleries
For a small coastal town, Marazion boasts a surprising number of independent stores and is well known for its many galleries.
The West Coast of Cornwall has been famous for its artists since Victorian times, and in Marazion you'll find an impressive mix of galleries selling the work of local artists.
I really liked Morva Marazion, which houses the work of over 60 independent artists. I visited several times during our visit and found it impossible to leave without buying another little keepsake (or three).
A full list of the best stores in Marazion can be found here.
4. Tremenheere Sculpture Gardens
Located a 5 minute drive from Marazion is the fantastic Tremenheere Sculpture Gardens.
Looking for somewhere to take Olive one sunny afternoon, we came across the Gardens on Google and decided to give them a go.
As became a recurring theme during our trip to Marazion, we were pleasantly surprised by what we discovered at Tremenheere.
This wonderful spot boasts sprawling gardens filled with exotic plants and unique sculptures. With plenty of shady areas to explore, including streams and bridges, the gardens were perfect for a toddler (and small kids).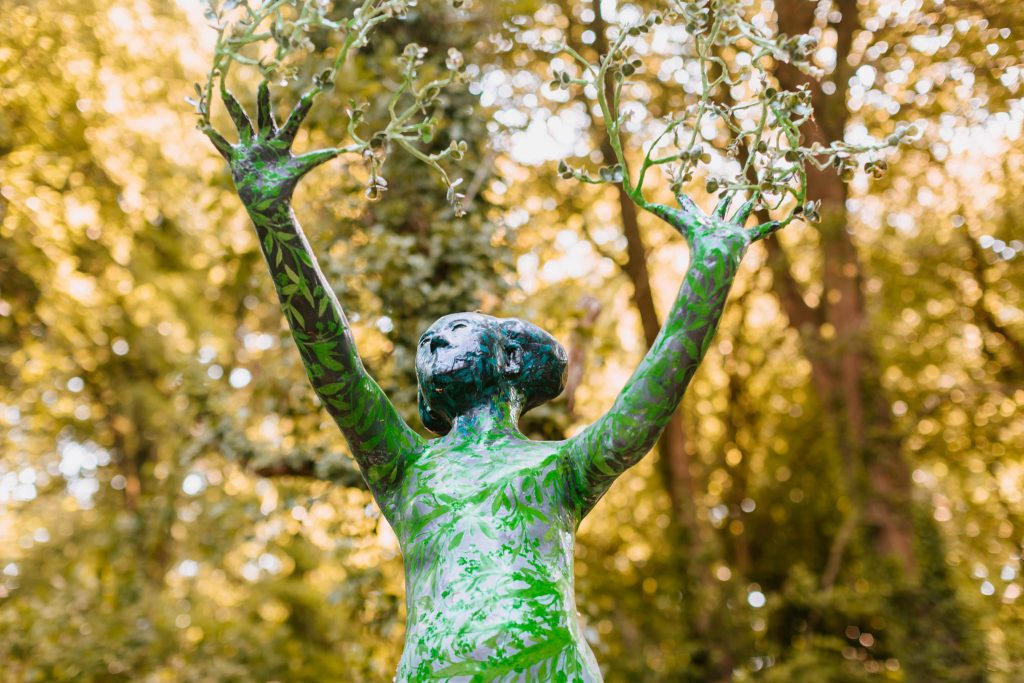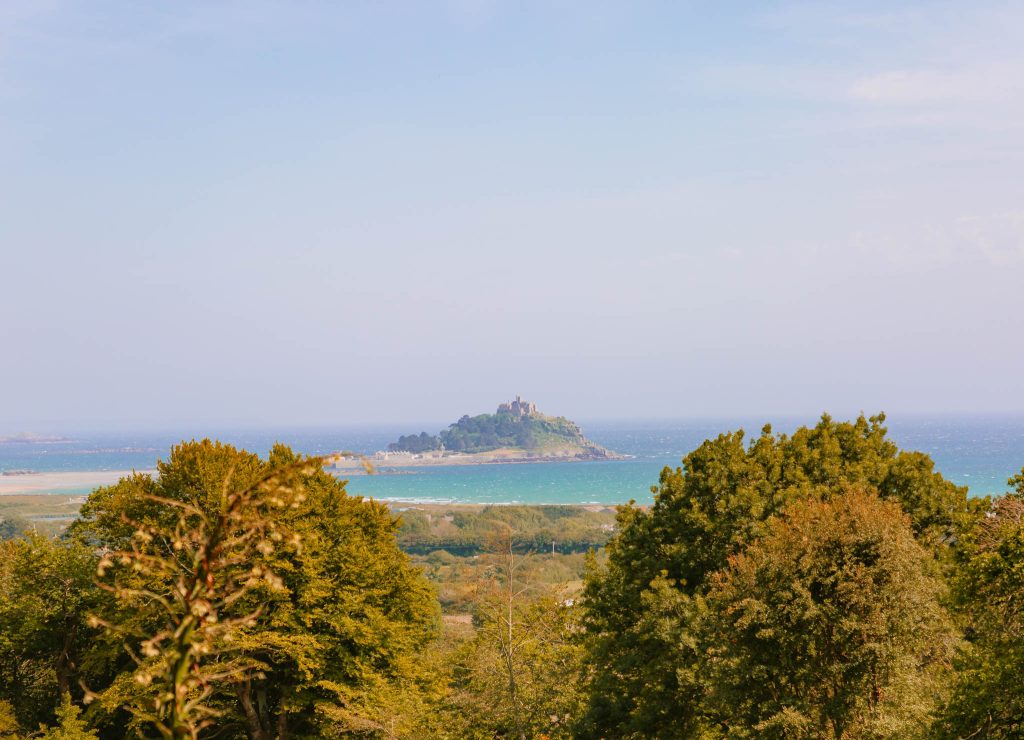 The pièce de résistance can be found at the top of the gardens, where a little wooden hut – surrounded by plants that wouldn't look out of place in the Caribbean – offers mesmerising views out towards  St Michael's Mount.
These views really are incredible.
(For succulent lovers, the succulent shop at Tremenheere is not to be missed).
5. Paradise Park
Another easy day out that's a quick 15 minute drive from Marazion is Paradise Park.
Maybe not my first choice while on holiday in Cornwall, but with a busy toddler in tow – needs must.
Paradise Park was actually an incredibly pleasant way to spend the morning and (obviously) Olive thoroughly enjoyed herself.  With 130 species of birds, otters, pandas and a farmyard of animals, there's more than enough to fill a morning or afternoon with a little one.
One downside is that this place isn't cheap – with adult tickets costing nearly £20 each.
6. Enjoy Sunset on Marazion Beach
No trip to Marazion, Cornwall, would be complete without watching the sunset on the beach, with St Michael's Mount silhouetted on the horizon.
I snuck down to the beach when Olive was asleep, leaving James to enjoy his book. With the cottage just a hop, skip and a jump away, I found myself down on the beach in just a few minutes.
Perching on a rock, the stresses of the day seeping away, I watched the sun set across the beach. Just this one, quiet moment was easily one of the best things to do in Marazion, Cornwall.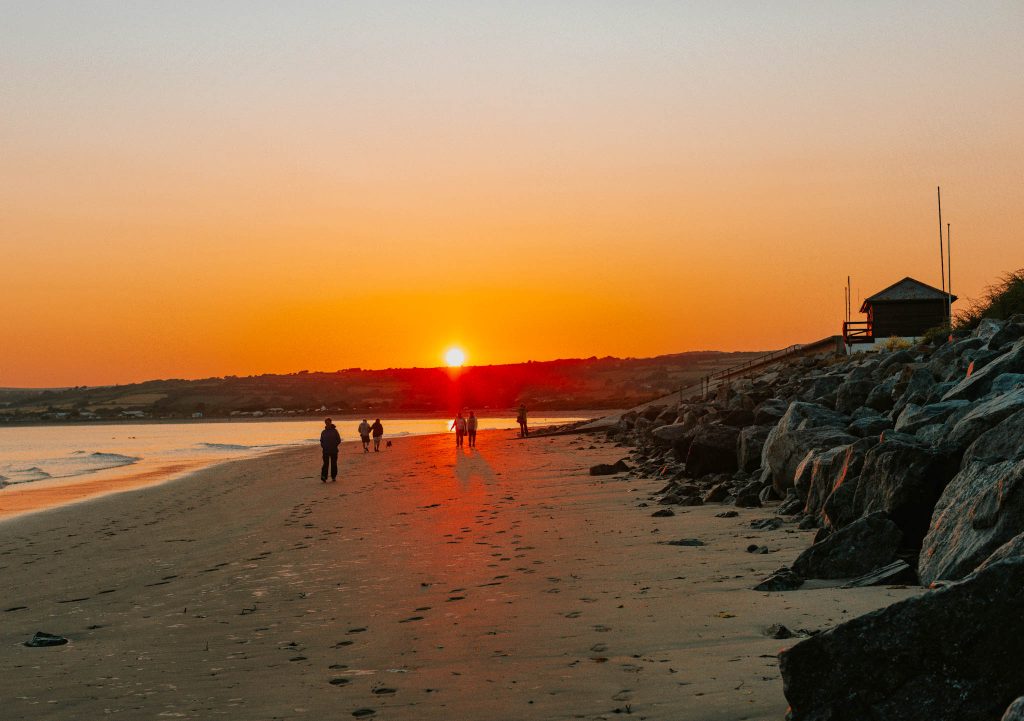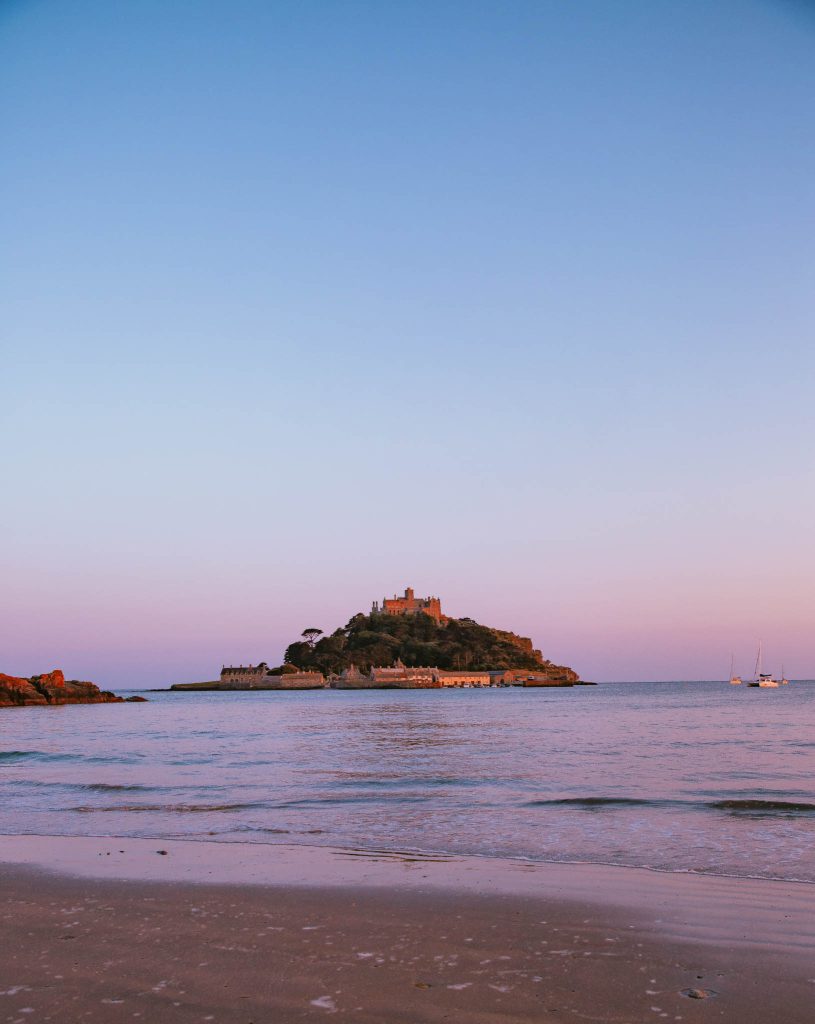 Day Trips from Marazion, Cornwall
One of the main draws for staying in Marazion was the fact that it's close to some of our favourite towns in Cornwall, making day trips very easy.
Below is a round-up of family-friendly day trips from Marazion, Cornwall.
1. Mousehole
Picture-perfect Mousehole is a short 20 minute drive from Marazion, and makes for an ideal day trip with a toddler or child. We visited on a bright sunny day, armed with crabbing nets and buckets.
Our first stop was at our favourite cafe in Mousehole, the Rock Pool Cafe. As the name suggests, the cafe overlooks Mousehole's giant rock pools and offers ridiculously delicious food and drink.
Before an afternoon by the rock pools, we filled ourselves up on crab sandwiches and hot banana and chocolate cake (delicious).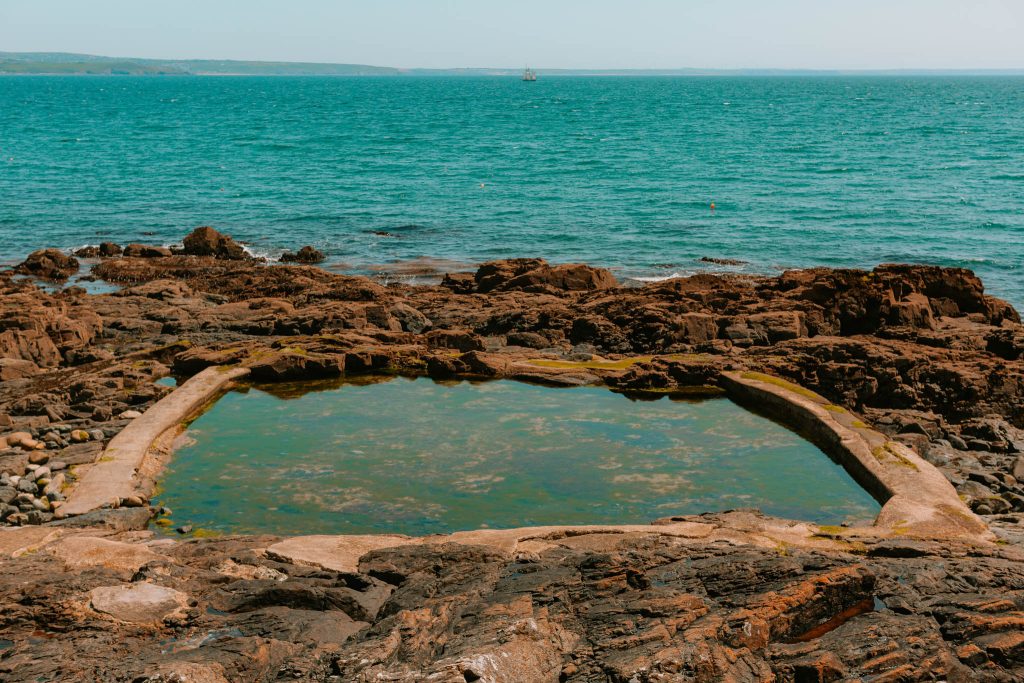 This was Olive's first time crabbing and she was beside herself with excitement. Although the exercise soon became 'snailing' rather than crabbing, Olive spent hours studiously collecting the hundreds of snails that lined the small pools, giving them each a name.
Once you've had your fill of rock pools, head into Mousehole for an ice cream and stroll through its picture-perfect streets. Like Marazion, there are a large collection of art galleries in Mousehole, as well as gorgeous independent stores.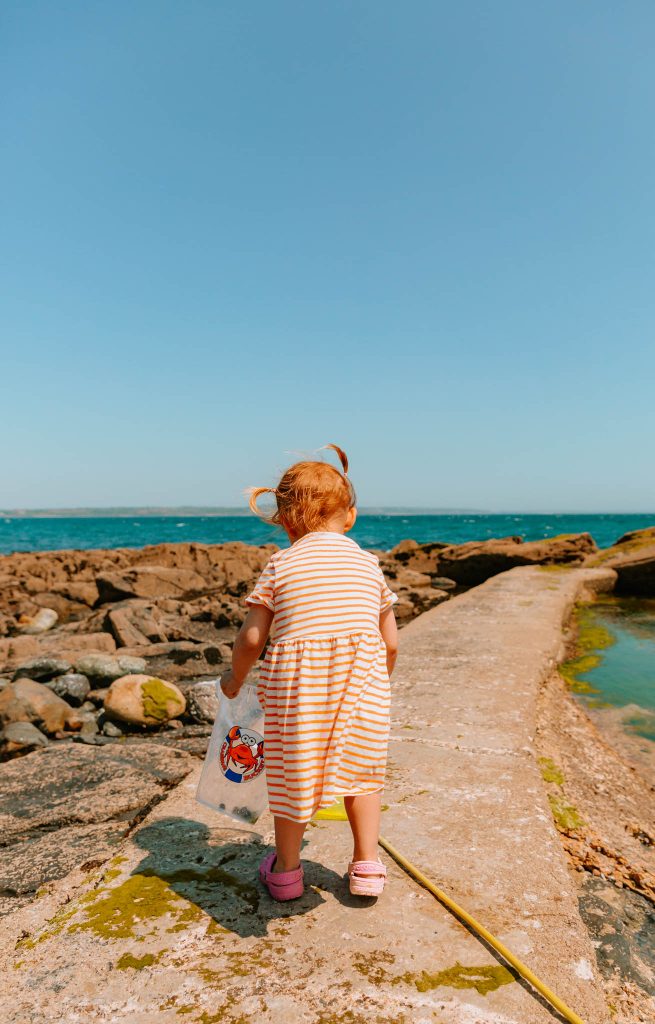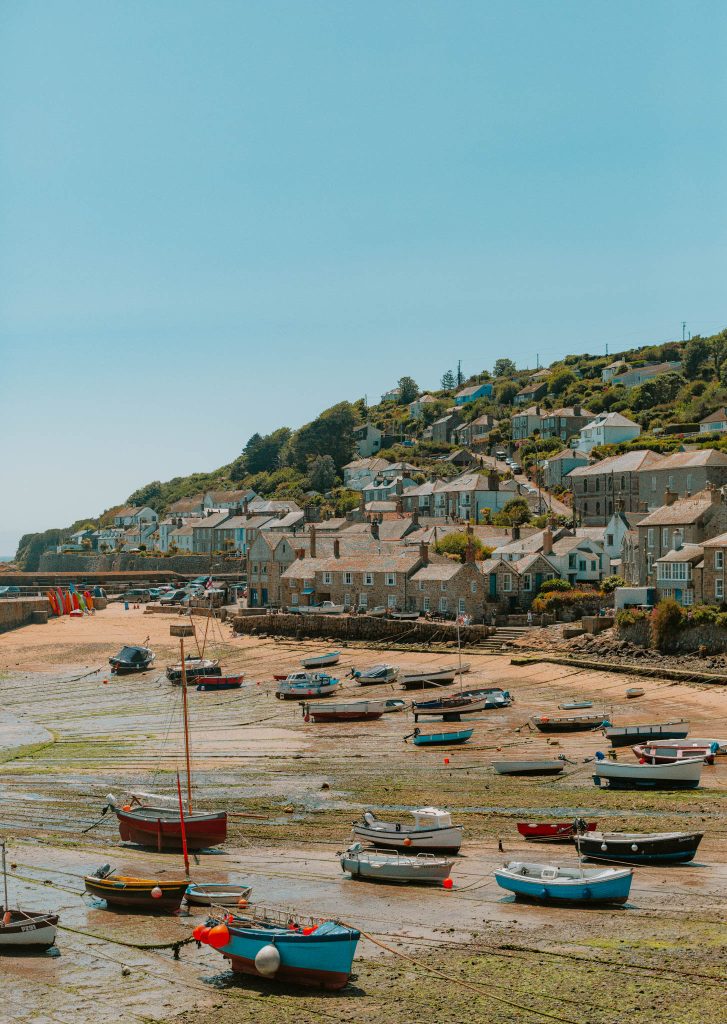 If the tide is out, head down to the harbour beach with some beach towels, or perch on the harbour wall, to enjoy the sea views.
Olive loved exploring the harbour bay, running between the boats and surfboards, and joining other children in searching for (yet more) crabs.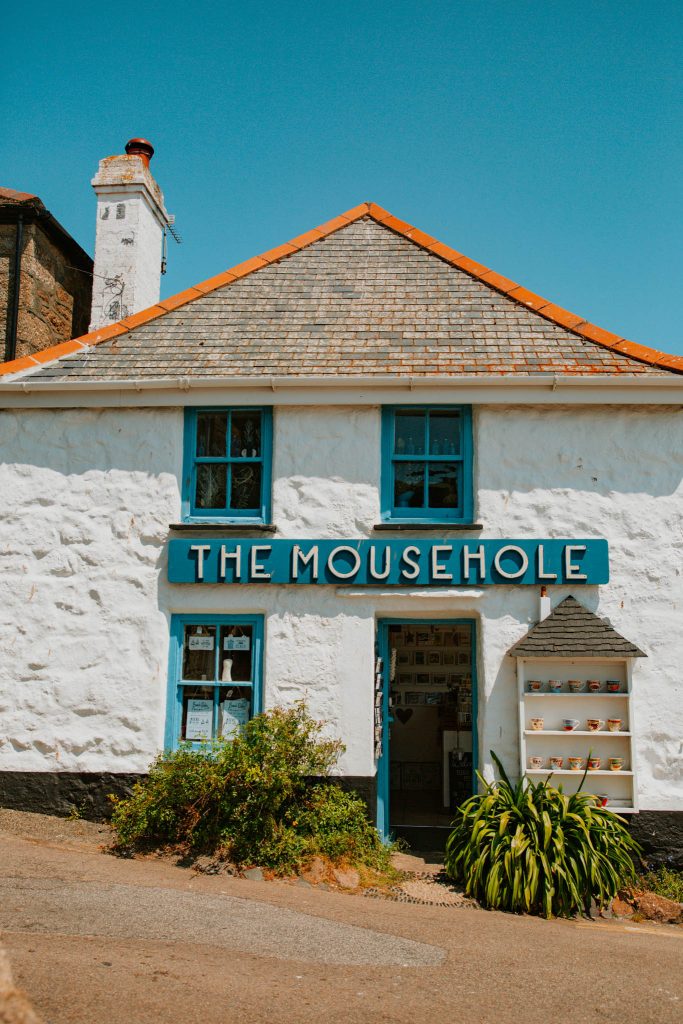 2. St Ives
St Ives is another ideal day trip from Marazion, and lies just a 20 minute car journey, or 10-minute train journey, away.
As I mentioned, we were keen to book somewhere a little more relaxed than St Ives this year, but were still eager to enjoy a day there. As St Ives is well known for its horrific parking, we instead decided to drive to St Erth Station (less than 10 minutes from Marazion) and then catch the train to St Ives.
I'm so glad we did.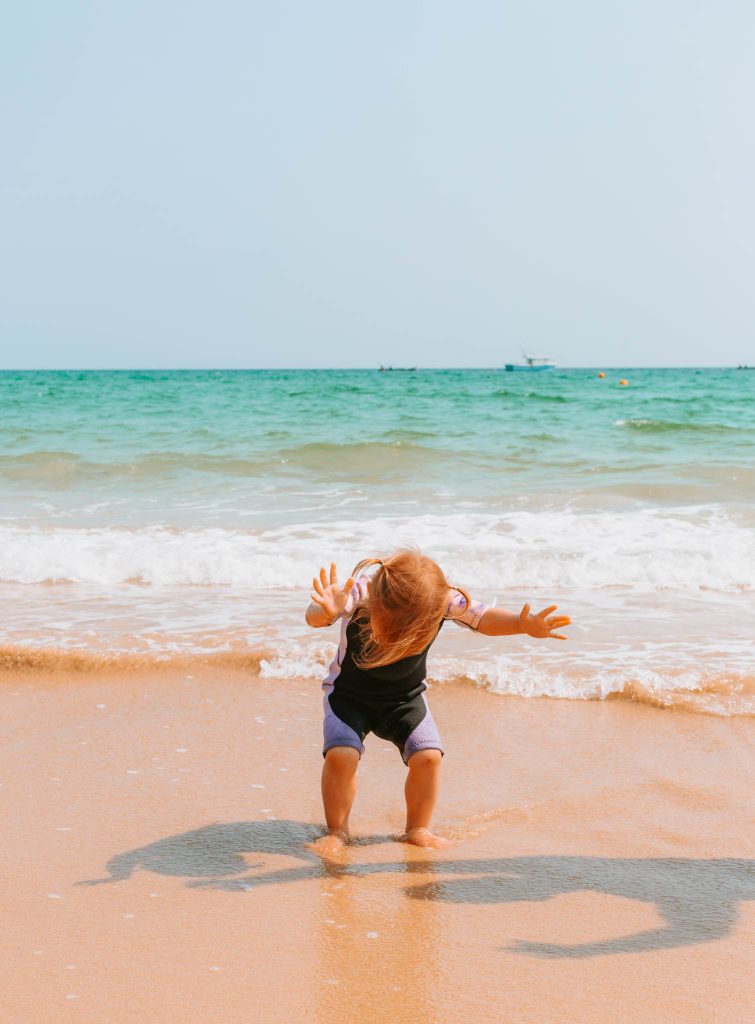 The short, but sweet, 10 minute train journey was one of the prettiest I've ever taken; skirting the coastline of Cornwall and its turquoise seas. Olive was equally captivated by the little train journey and asked to get back on it as soon as we clambered off.
Arriving in St Ives station, we made our way straight down to Porthminster Beach, which is located just below the station. Olive – still on an adrenaline high from the train ride – was desperate to get into her (ridiculously cute) wetsuit and run through the waves.

Once we had had our fix of Porthminster Beach, it was time to enjoy the town while Olive had a snooze in her pram. One of my favourite pastimes in St Ives is to browse its many independent stores and I'd highly recommend you do the same.
Once you've had your fix of shopping, spend the afternoon on my favourite beach in St Ives: Porthcurno Beach. On a sunny, warm day this beach really does feel like the Caribbean and we had the perfect afternoon here.

3. Porthcurno/ Minack Theatre
The final day trip we took from Marazion was to pretty Porthcurno.
Porthcurno is around a 25-30 minute drive from Marazion, dependent on traffic. A vast sandy beach, surrounded by gigantic granite cliffs, this National Trust beach is ideal for young children.
If you're travelling with older children, the circular trail that takes you up to the the top of the granite cliffs is well worth the effort. We enjoyed this on a visit before we had Olive, and despite a little bit of vertigo on the way up, the climb is magnificent.
At the top of the cliffs, you'll also discover the Minack Theatre, an open air 'living theatre', with breathtaking views out over the sea and bay below.
I highly recommend booking a tour of the Minack Theatre if you're visiting Porthcurno, or even a show if one is on during your visit.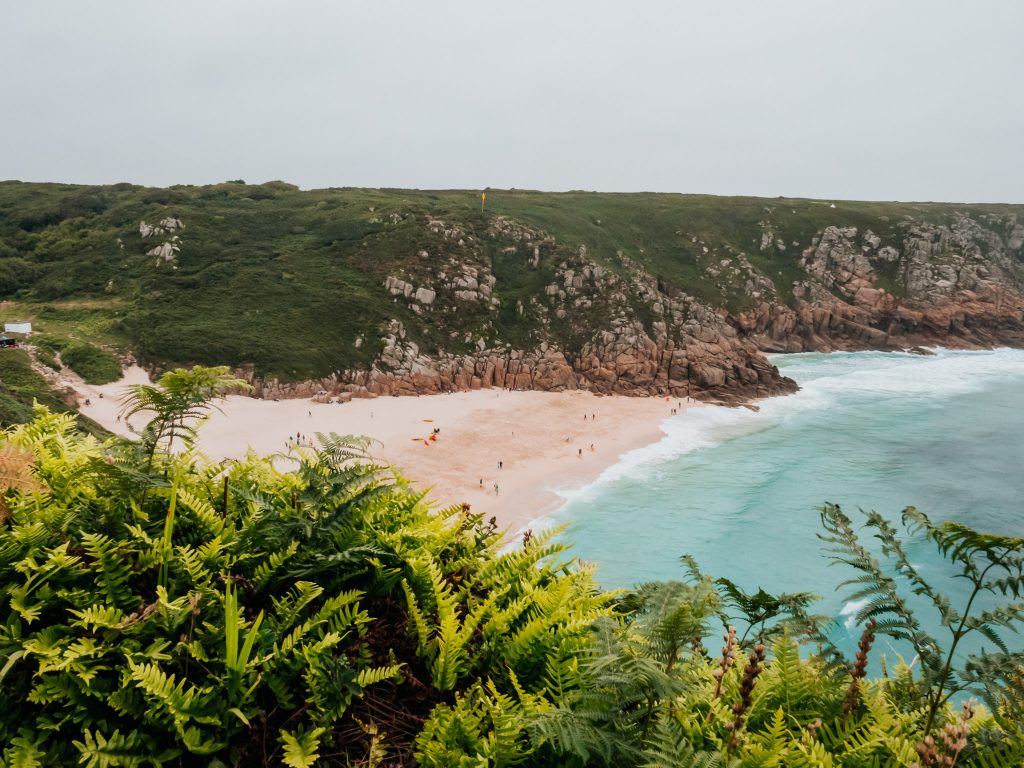 Where to Stay in Marazion, Cornwall
During our visit to Marazion, we stayed in beautiful cottage rented through Cornish Gems.
We have booked through Cornish Gems a number of times and are always incredibly impressed by the quality of accommodation.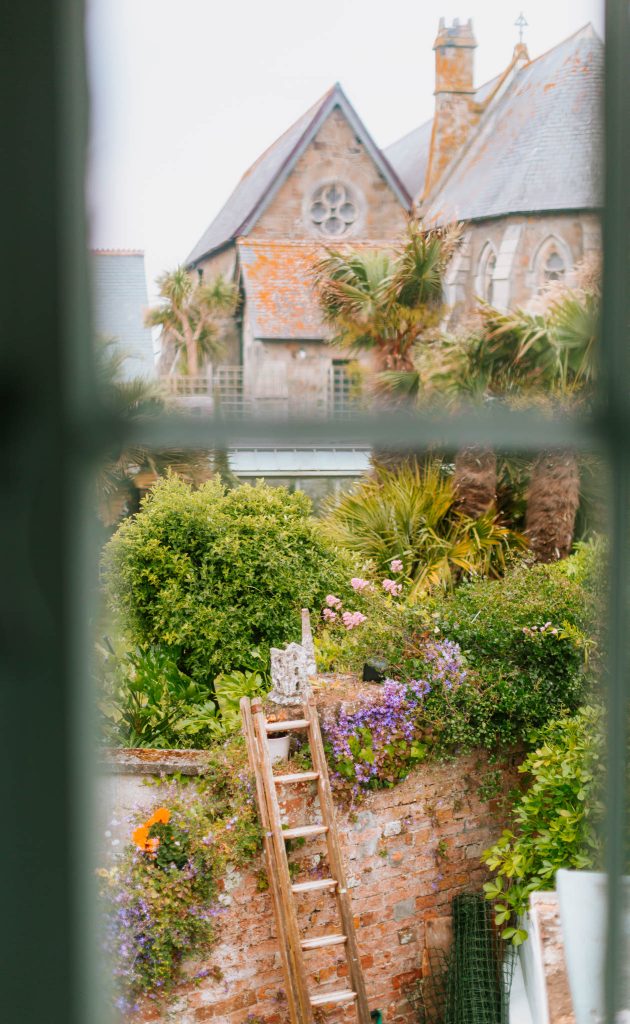 We stayed in the small, but perfectly formed, Ferry Cottage; a terraced cottage found down a sleepy street in the town. This two bedroom home was an ideal place to base ourselves and was just a 3 minute walk into the town centre.
We particularly liked the bright kitchen that led to the sun-trap of a garden. The garden was particularly lovely in the evening, particularly with a glass of wine in hand and a game of scrabble on the go.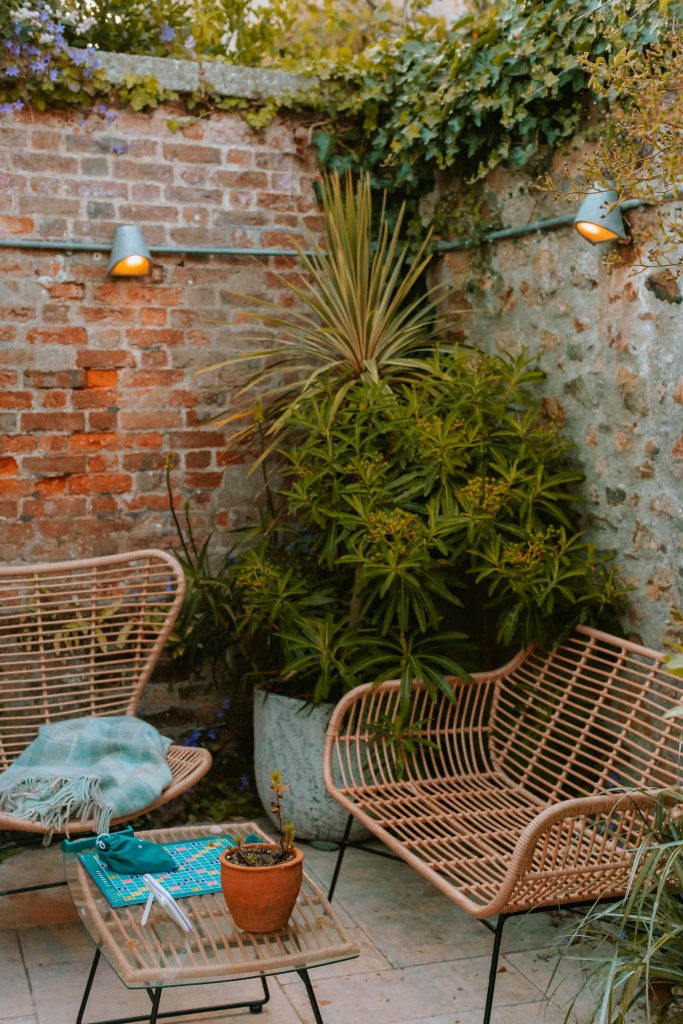 Note: there is no parking at Ferry Cottage, but Cornish Gems can arrange a permit for you so you can use Marazion's public car park. We didn't find this an issue at all and the walk to the car was around 10 minutes.
On arrival, we were able to unload our suitcases outside of the cottage before moving the car to the car park.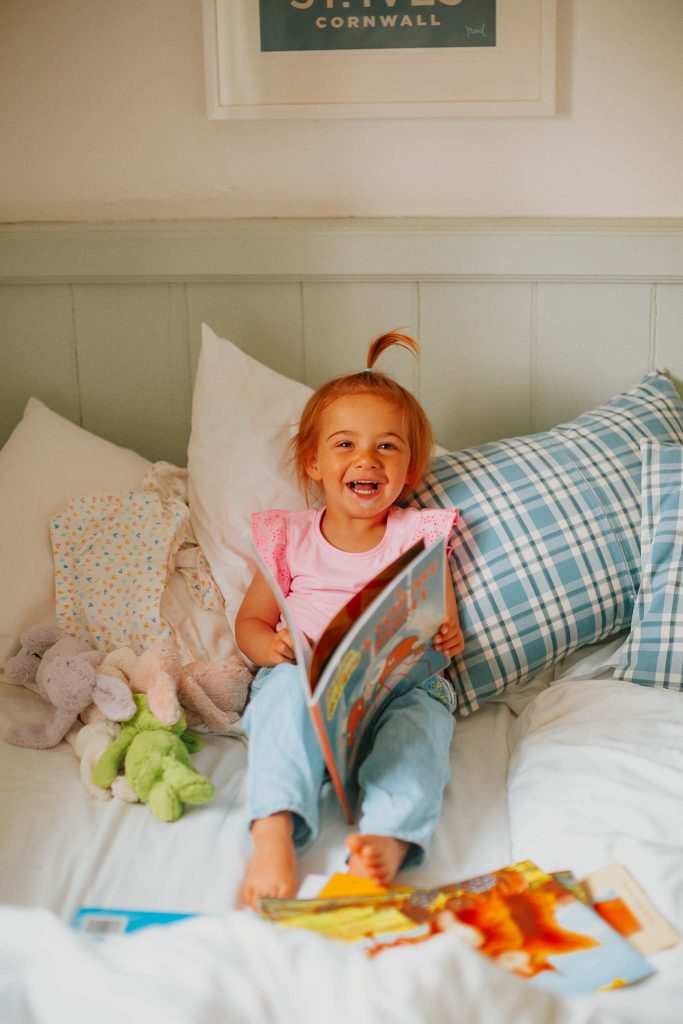 Parking in Marazion, Cornwall
Parking is limited in Marazion and so I'd recommend you make full use of the large public car park located by the beach. We parked here for the duration of our stay and had no issues at all finding a space.
The car park also allows you quick and easy access down onto the beach and is a 5 minute walk from central Marazion.