This guide to a short break to Jersey, Channel Islands, contains affiliate links.
Before we begin this itinerary for a short break to Jersey, UK, I need to clarify one thing. This post is dedicated to the Jersey located between England and France: that small, yet beautifully formed, Channel Island. It's not, unfortunately, dedicated to a weekend in New Jersey, USA.
Instead, this Jersey is a place of country lanes and after work surf lessons. It's a pastel coloured wash of creamy beaches, blue skies and crumbling castles. Just a short journey from England, this Jersey represents a fantastic weekend break – a place to wile away those precious hours between Friday and Sunday inside Michelin-starred restaurants and on golden beaches.
Although just fives miles long and nine miles wide, there are a surprising number of things to do in Jersey, UK.
Food enthusiasts will find themselves overwhelmed with choice, as seasonal food vans and Michelin-starred restaurants vie for your attention. For those with a penchant for the great outdoors, then the island offers some incredible hikes and a chance to try your hand at extreme sports. If this doesn't entice you, then Jersey's compelling history can easily fill your weekend, with 13th century castles and poignant war museums filling its borders.
Below is our itinerary for a Jersey weekend break (or 3 days in Jersey), including an overview of things to do in Jersey UK, where is best to stay and some of the best places to eat on this beautiful island.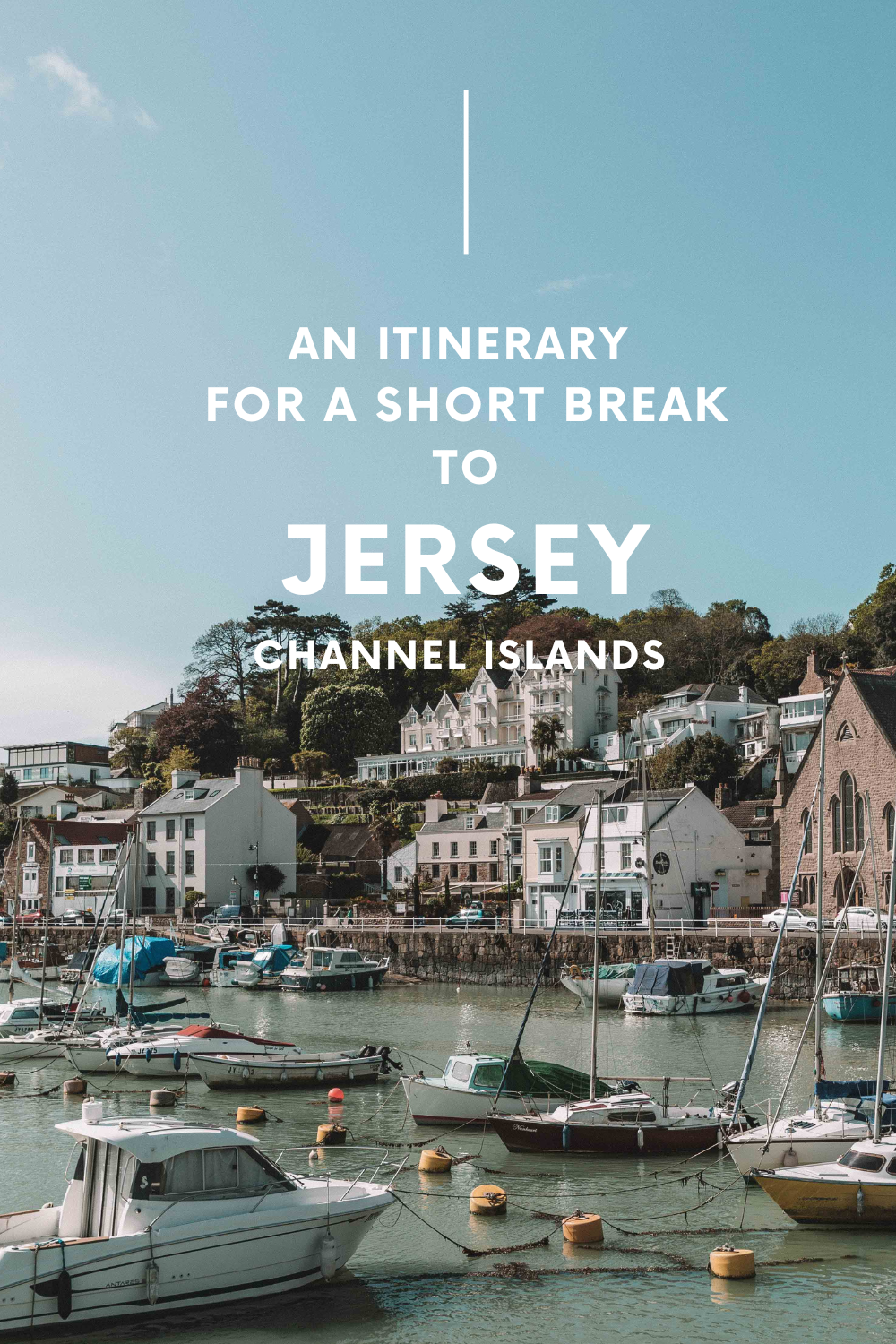 Short Breaks to Jersey Itinerary
Day 1
1. Head to St. Ouen's Bay
Let's begin this guide to a short break in Jersey, UK, by experiencing one of the island's best features: its vast, golden beaches.
St. Ouen's Bay is a great beach to start at – spanning a stunning five miles and featuring the roaring surf of the Atlantic Ocean. Scattered with surfers, dog walkers and picnickers, this bay is a Mecca for holiday makers once the summer temperatures roll in, but is equally enjoyable out of season.
From the bay, it's possible to see the Jersey's famous Corbiere Lighthouse: a postcard worthy white turret of a building, surrounded by crashing waves. From the lighthouse, walk up the bay and through the ancient dunes that line the beach  – known as Les Blanches Banques.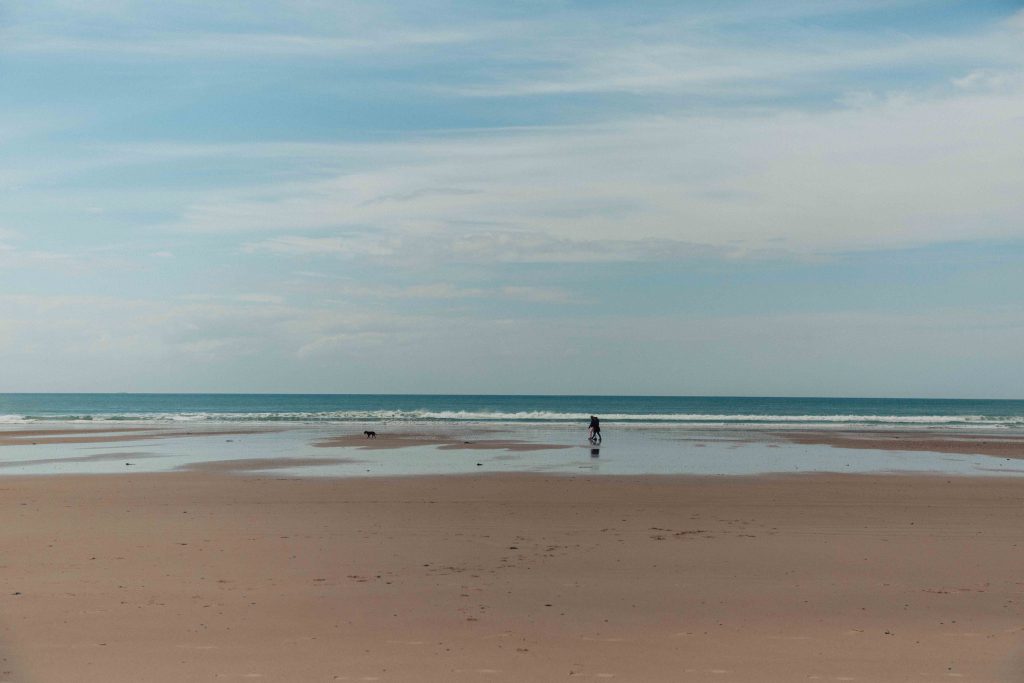 Once inhabited by Jersey's first settlers in the Neolithic ages, visitors can still find flint scatters amongst the dune's grassy banks, some of which are over 6,000 years old. Now classified as one of the largest dune systems in the British Isles, St. Ouen's dunes play host to hundreds of species of insects, animals and wild flowers – and a trip here is definitely one of the best things to do in Jersey, Channel Islands.
For those keen to do more than walk, you can also take to the surf: enjoying a lesson via the Splash Surf Centre. Located at the Watersplash, Jersey's well-known surf break, live music is also played here throughout the summer months, and food trucks and stalls also pitch up.
During the summer, visitors are even able to take their own BBQs onto the beach.
For those driving over to St. Ouen's Bay, parking runs along its five miles (although be warned, it can get busy during the summer months).
2. Lunch at El Tico
When researching short breaks in Jersey, a friend from the island had recommended we have lunch at the fantastic El Tico.
One of Jersey's oldest (and most loved) beach cafes,  El Tico Cantena is a fun, relaxed and super cool place to enjoy a tasty lunch or dinner. We enjoyed eating here so much that we returned not once, but twice.
To truly get into the spirit of island life (Jersey style), try the cajun spiced local crab and prawn sandwich.
El Tico is open from 9am – 8.30pm and serves food all day.

3. Visit Greve de Lecq
One of the highlights of our own short break Jersey, was definitely a trip to the rustic and quieter Greve de Lecq.
Located on Jersey's northern coast, Greve de Lecq is one of the island's more sheltered bays, offering lush forested slopes and a selection of cosy cafes.
For those in a hurry, you can drive from El Tico's to Greve de Lecq in just 13 minutes. Alternatively, a coastal walk will take you nearing two hours,and will also treat you to some of Jersey's rugged beauty.
Once at the bay, head to Coleen's Cafe for a cup of tea. It's also worth stopping by here for a breakfast roll if you're awake early enough; allowing you to enjoy a bacon bap as the morning light creeps in.
Whilst not always topping lists of things to do in Jersey UK, I would definitely recommend visiting here – just for the beautiful woodland that surrounds it.
4. Dinner at the Ocean Restaurant, Atlantic Hotel
When we were looking into Jersey weekend breaks, we were initially unsure where to stay. While I know a lot of people enjoy self catering holidays in Jersey, we also wanted to make the most of the luxury hotels that are dotted across the island.
Eventually, and after extensively researching the best hotels in Jersey, we came across the beautiful Atlantic Hotel. Overlooking the spectacular St. Ouen's Bay – part of the Jersey National Park and a Marine Conservation Recommended Beach – this hotel occupies a prime spot on the island and is a fantastic place to stay.
Likewise, it has an award-winning restaurant, ideal for a fancy lunch or dinner during your Jersey short break.
A recently modernised venue, featuring American-style shutters and warm lighting, the Ocean restaurant is a peaceful, quiet and thoroughly enjoyable spot to wile away an evening. Furthermore, it also offers an incredible introduction to the island's foodie scene: displaying the very best produce that Jersey has to offer.
Their sample menus can be found here.
Day 2
5. Head to the Coastal Village of St Aubin
Let's start the second day of your short break in Jersey with a visit to one of the island's prettiest villages.
Definitely topping (my own) list of what to do in Jersey, picturesque St Aubin is a historical fishing village filled with winding lanes, panoramic views and friendly coffee shops.
Begin your visit with a wander up the village's steep hills; leaving behind its turquoise waters and bobbing fishing boats. Enjoy spotting the pretty cottages you'll pass on the way and traditional merchant's houses named 'Summer's Day' and 'Coastal Cottage'.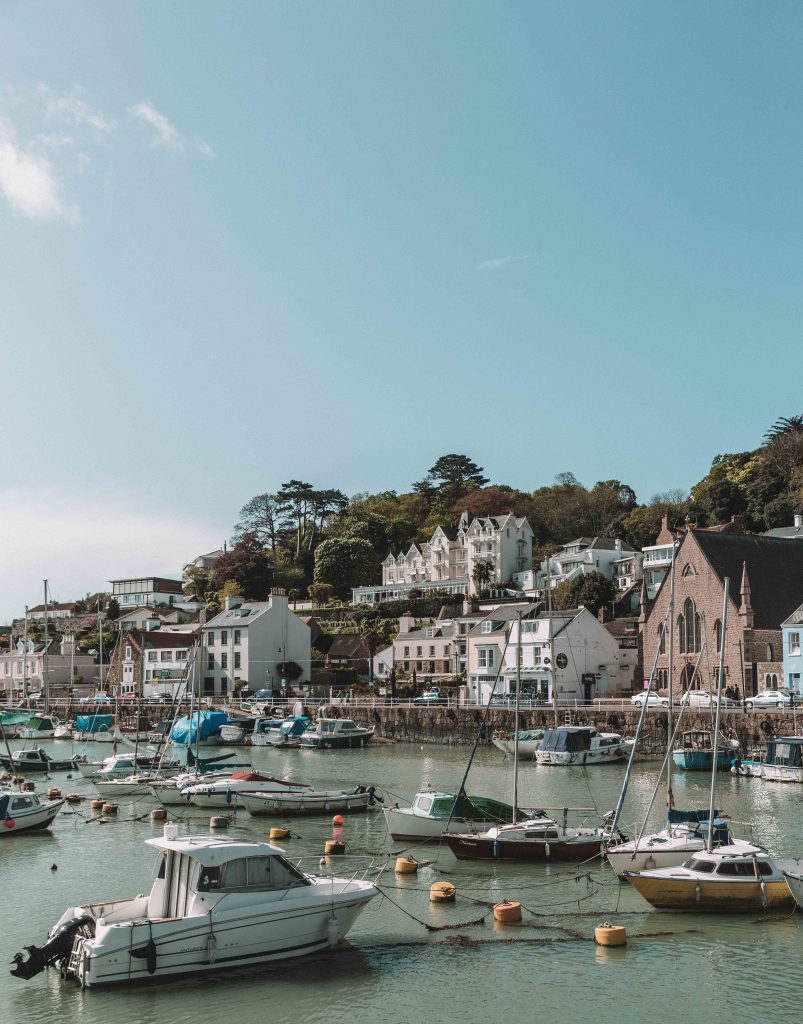 Having enjoyed the village's spectacular coastal views, head back down to the seafront – or the Bulwarks – as it is also known. This promenade is lined with antiques and vintage stores, and independent coffee shops. Further along, and past the marina, you'll also find the Harbour Gallery, featuring work from local artists and a popular cafe, serving fresh local food and sweet, sticky cakes.
A visit here is a lovely way to spend Jersey weekend breaks.
6. Lunch at Nude Beach
Nude Beach holds prime position on St Aubin's seafront, with beautiful views across the coast.
With another Nude Food cafe in St. Helier, Nude Beach offers a 'clean eating' menu, featuring on trend 'avo-on-mash', and other tasty vegan and vegetarian dishes (the vegetarian burger is particularly delicious).
Housed within a beautifully designed building – reminiscent of a beach hut – Nude Beach features large windows overlooking the beach and is filled with a golden light. Relaxed and featuring lovely food, it's a great spot to wile away an hour or so.
7. Head to Jersey Zoo (Durrell)
A highlight of our short break Jersey was a trip to the world-famous (and surprisingly impressive) Jersey Zoo.
When I first heard that Jersey had a zoo, I was a little surprised. Surely it would be more of a glorified wildlife park? How wrong I was.
The legacy of famed naturalist, Gerald Durrell, Jersey Zoo was envisaged as an 'Ark' – a place to safe house and protect endangered species from across the world.
Following an idyllic childhood on the island of Corfu, Gerald Durrell founded Jersey Zoo in 1959. Disillusioned with how other zoos were being run – and firm in his belief that they should primarily reserve and regenerate endangered species – Gerald decided to open his own zoo, collecting animals from around the world.
Following Gerald's death in 1995, the work of the Zoo continues, providing a training ground for conservationists from across the world.
During our visit, we had the pleasure of watching as the gorillas were fed their breakfast, the orangutang their dinner, and the kaleidoscope of butterflies their sticky fruit.
A truly beautiful place, Jersey Zoo is definitely one of the best things to do in Jersey, UK and a must see during your Jersey short break.
8. Head to Rozel Bay and The Hungry Man
When it comes to what to do in Jersey, Channel Islands, much of the focus falls on eating – and rightly so.
This tiny island is rammed with incredible foodie spots – some formal, and some fantastically rustic – like The Hungry Man, found in Rozel Bay.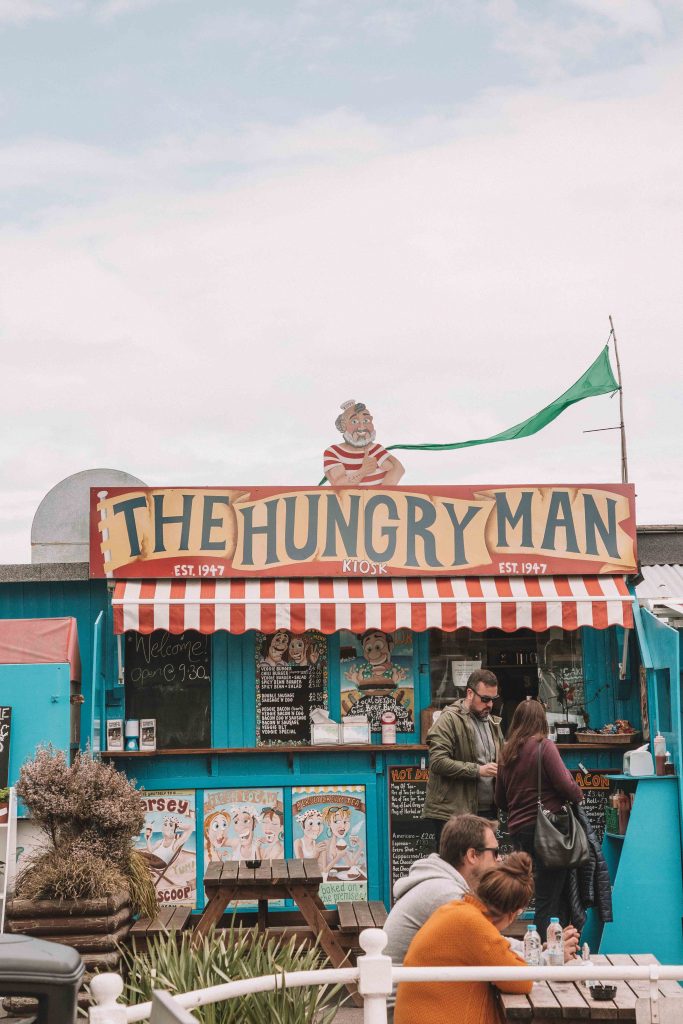 Situated on Jersey's north-east coast, Rozel Bay is another example of the island's historic fishing villages. When the tide is high, the Bay appears only to have a shingle beach – one lined with canary yellow fishing boats. Yet, and as the tide slowly creeps out, the bay's brilliantly white, powdery sand is revealed – making it a very popular spot during the summer months.
However, visitors to the bay are drawn by far more than its soft sands thanks to the legendary Hungry Man.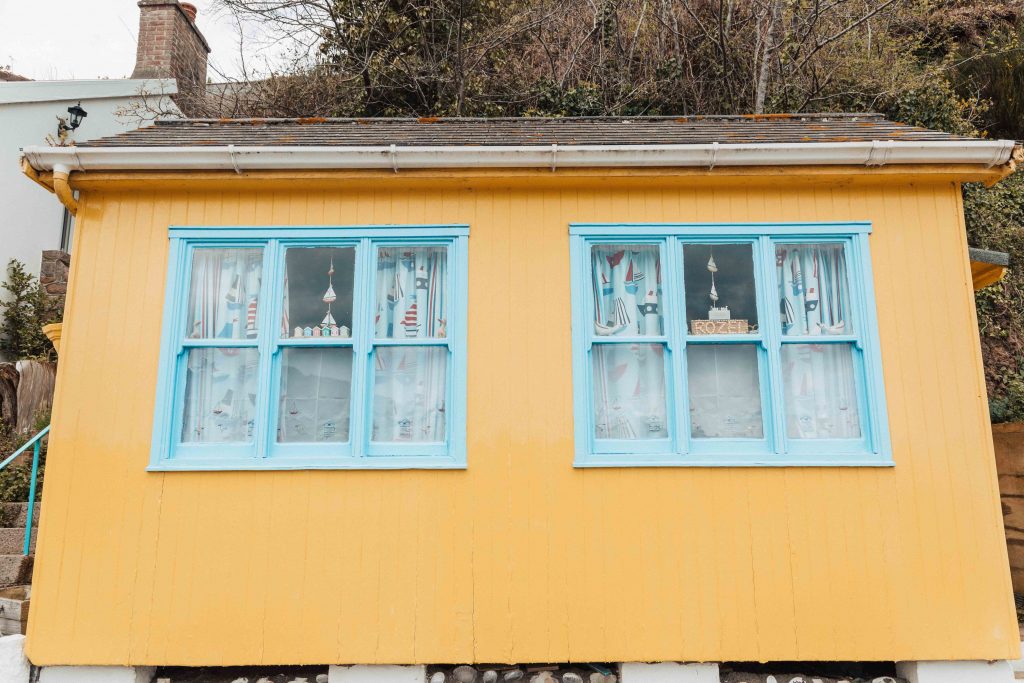 Tucked into a harbour wall, and decorated with circus-like banners and stripes, the Hungry Man is more than a food stall. Here, guests can enjoy gluttonous burgers, homemade cakes and fresh crab sandwiches.
It's the perfect spot to enjoy a late afternoon bite to eat.
9. Dinner at The Oyster Box
In terms of the best places to eat in Jersey, UK, The Oyster Box is definitely one (and should absolutely be factored into any short breaks Jersey).
Overlooking the spectacular St Brelade's Bay, the restaurant offers panoramic views and world-class dishes. Be sure to indulge in a platter of Jersey Rock Oysters and a steaming bowl of Jersey Shellfish Bisque.
Day 3
10. A Bacon Sandwich at the Lookout Beach Cafe, St Helier
Why not start the last day of your weekend break to Jersey with a tasty bacon sandwich, at the wonderful Lookout Beach Cafe in St Helier.
Featuring a wood-burning stove for the winter months, and sun-drenched views across St Aubin's Bay in the summer, this cafe was a firm favourite of ours.
11. Explore St Helier – Jersey's Capital
Having spent the first few days of our short break to Jersey exploring the island's smaller, more secluded spots, it was time to experience Jersey's capital – St Helier.
A mini-capital city, St Helier is home to the island's financial institutions, banks, a busy high street filled with independent stores and a busy marina. It's a vibrant and busy place, and the island's only town.
As such, it is a one-stop shop for everything you might need – from creative cocktail bars to Michelin starred restaurants, such as Samphire.
If it's shopping you're interested in, then head to the town's two department stores: de Gruchys and Voisins. Voisins in particular is well-worth a visit, holding the title of Britain's oldest family-run department store. Alternatively, why not soak up the atmosphere of this microcosmic city with a coffee at the beautifully eclectic Beresford Street Market.
Here, stalls overflow with freshly caught Chancre crab and oysters, and chefs rush by with their daily haul of ingredients. If you're planning self-catering holidays in Jersey, definitely come here to stock up on some delicious ingredients.
12. Head to the Historical Mont Orgueil Castle, Gorey
Often topping lists of best things to do in Jersey, UK, is a trip to the ancient Mont Orgueil Castle in Gorey.
A twenty minute drive from St. Helier, Gorey is a small coastal village overlooked by a historical magnate: the 13th century Mont Orgueil Castle. Jersey's stalwart defender, the castle was built some 600 years ago, in order to protect the island from French attack.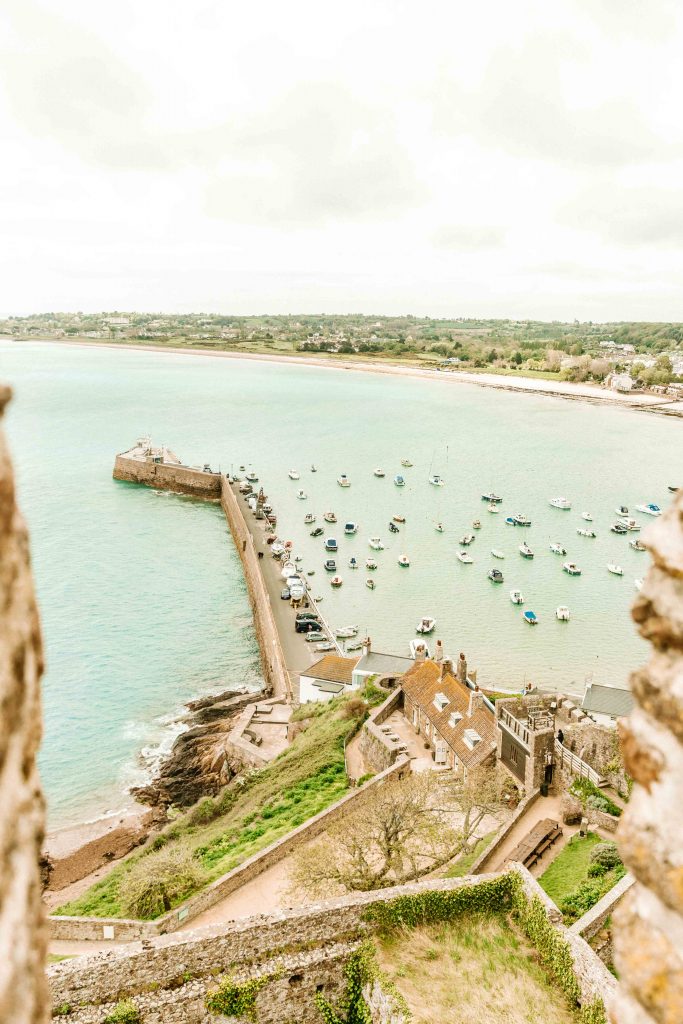 Remarkably intact, the Castle offers a maze of hidden alleyways, secret rooms and panoramic views. Amongst the ruins flowers have bloomed, whilst hidden archways lead to coastal perches.
As such, it is an incredibly romantic and dramatic place to visit, and a must see during your short break to Jersey.
13. A Late Lunch at Jersey Crab Shack
Falling away beneath the castle lies Gorey and its small harbour. Here you'll find a cluster of shops and restaurants, with the best being the Jersey Crab Shack.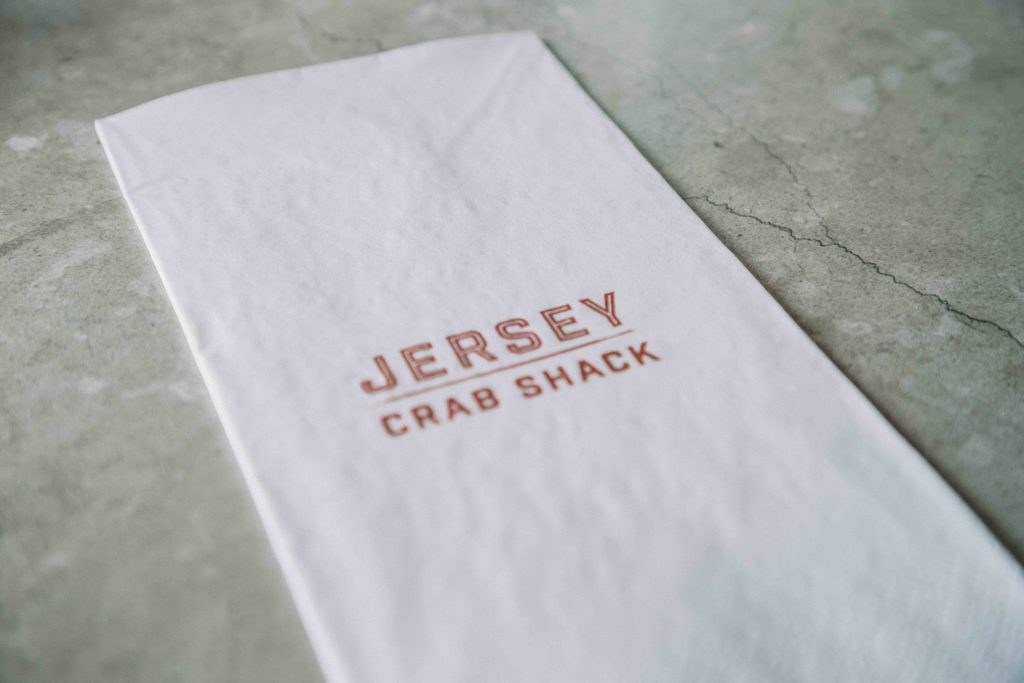 With a few restaurants across the island, this particular Jersey Crab Shack is located just a five minute walk from the castle. With historic 'cotils' (the slopes where the famed Jersey Potato are grown) on one side, and a view of the castle on the other, this excellent diner offers market fresh seafood alongside tacos, ice-cream and vegan burgers.
It's definitely one of the top places to eat in Jersey.
14. Dinner at Thai Dicq Shack, St Helier
If your Jersey short break has not proven to be gut-busting enough, then end it with a meal at one of the island's most loved restaurants: the Thai Dicq Shack.
Incredibly popular during the summer months – when diners spill onto St Saviour beach – the Thai Dicq Shack is something of an island institution. Inviting guests to BYO alcohol, the restaurant serves its famed 'jungle curry', alongside other traditional Thai dishes.
15. Jersey Events & Festivals 2023
Jersey hots a number of fantastic festivals and events throughout the year – and 2023 is no different.
This year, head to the island for the Eat Jersey Food Festival (March), Jersey Boat Show (April), the incredible Jersey Battle of Flowers 2023 (August), the popular The Weekender Festival (early September) and the Jersey Marathon (October).
All of these would definitely be the highlight of any trip and definitely contenders when it comes to what to do in Jersey, UK.
Short Breaks to Jersey: FAQS
 How Do You Get To Jersey?
Jersey can be easily accessed by both plane and boat.
We chose to fly to Jersey, finding cheap flights thanks to easyJet from London Luton airport (£45 per person). The flight took just 40 minutes and given the small size of Jersey's airport, the journey was entirely hassle free.
Alternatively, you might wish to hop on a boat to Jersey, with ferry services running from both Portsmouth and Poole, via Condor Ferries.
How Do You Get Around Jersey?
Car
For our weekend break to Jersey, we decided to rent a vehicle via Europcar. Despite its diminutive size, the island is filled with country lanes and coastal roads; all of which makes driving here a real joy. As such, we couldn't resist hiring a Mini Cooper to enjoy it all.
Given that the island's speed limit is just 40mph, driving on Jersey is slow and leisurely, allowing visitors to enjoy the island's 350 miles of winding roads at a slower, more relaxed pace.
Our car hire (for three nights and four days) cost £149  including half a tank of petrol and basic insurance. Be warned, however, parking on the island can be both difficult and expensive. To avoid being caught out, be sure to download the PayByPhone App before you go, saving you both time and money.
Bus
A short break Jersey can be definitely still be enjoyed via public transport. Given the island's small size, Jersey's bus network (Liberty Bus) is both regular and reliable – stopping outside most major hotels, towns and tourist hot spots.
The central bus station is found at Liberation Station in St. Helier, and tickets can be bought onboard. Alternatively, why not take a tour of the island in a vintage bus, thanks to Jersey Bus Tours. Carefully restored and open-topped, they are a lovely way to see the island.
Bike or Walk
Lastly, it's entirely possible to simply walk or enjoy Jersey by bike – with bike hire shops available across the island. All available cycle routes can be viewed here.