Stirring from a deep sleep that only a long day of travel brings, my ears pricked to the sound of gentle pitter patter descending from the spiral staircase above. Squinting at my phone -the time 5.30am – I reached for my glasses; intrigued why Laura was up so early. Stumbling for the table, I hastily put my glasses on; my eyes watering from the sudden onslaught of pink light filling my quiet bedroom. Blinking in  confusion – unsure if I was still dreaming – I scurried to my door, eager to find Laura and the source of this soft, pink glow.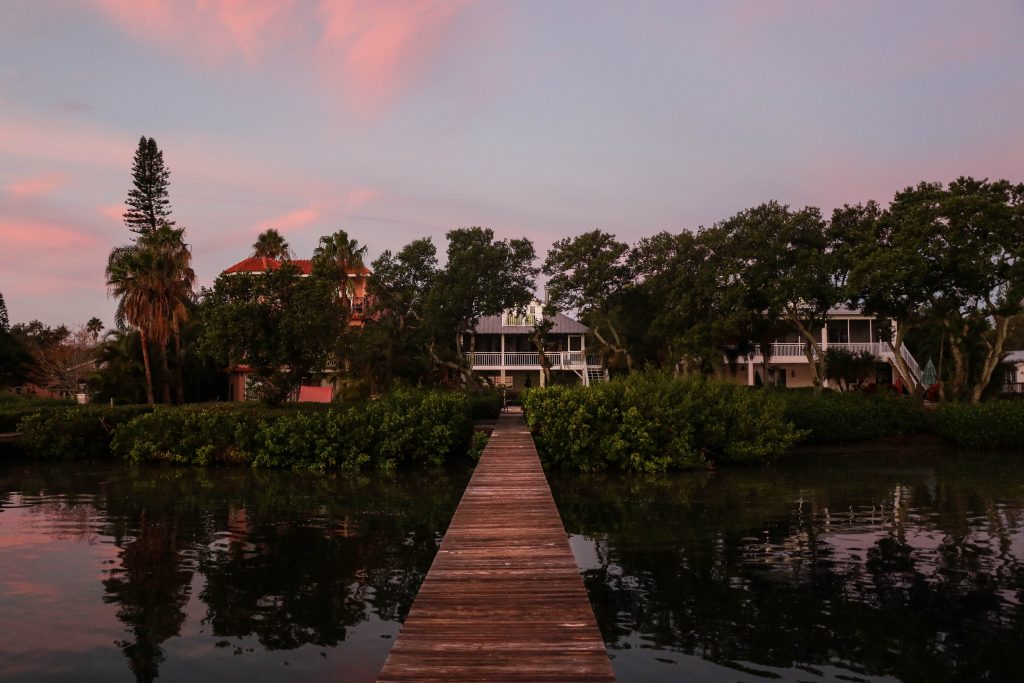 Arriving at a new country or destination in the dark is always a strange experience – anything beyond 10 metres remaining an inky blue mystery. After a long day of travel, and a somewhat tense car journey on a US highway, we paid little attention to what lay beyond the door of our beautiful Anna Maria Vacations' villa. Our priorities that night were: showers, fresh pyjamas and our first fix of US television and infomercials (oh hello, lengthy eczema cream adverts).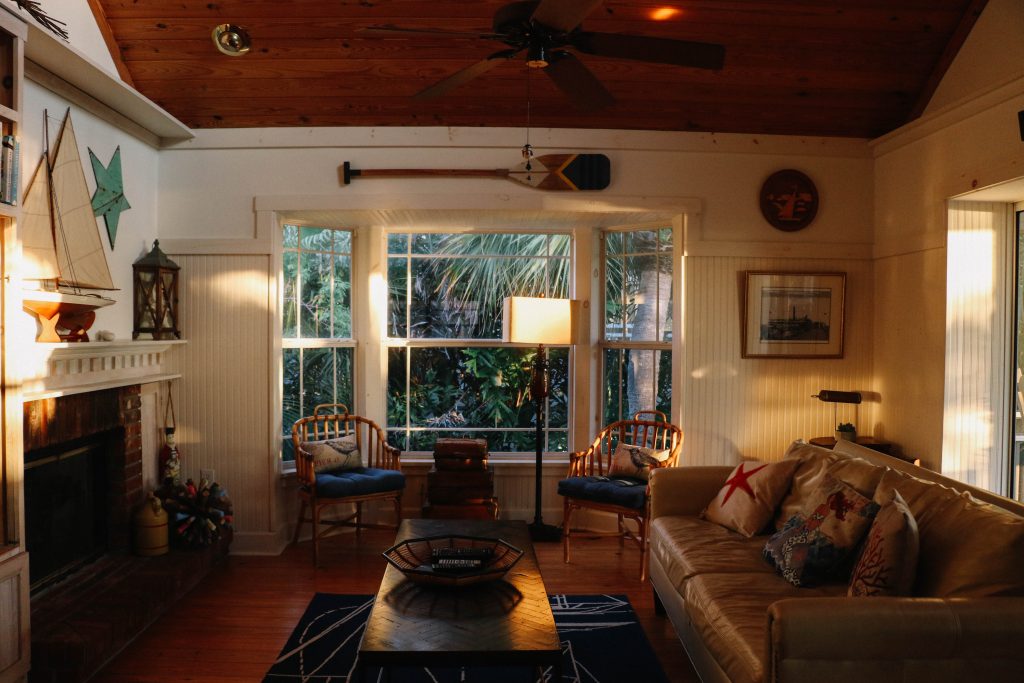 The scene rapidly opening out beyond my bedroom corridor therefore came as a bit of a shock.  Dawn had revealed that we were actually in the middle of a small piece of paradise. Streaming through the kitchen windows and glass veranda doors was the most glorious pastel pink sunrise I'd ever seen. Despite still dressed in our pyjamas, I grabbed Laura's arm (who I'd discovered stood open mouthed by a kitchen counter). We sped out the door, down the steps that led to our private garden and pool, and onwards to our own pier. Yes, our own private pier – another thing we'd failed to spot the night before.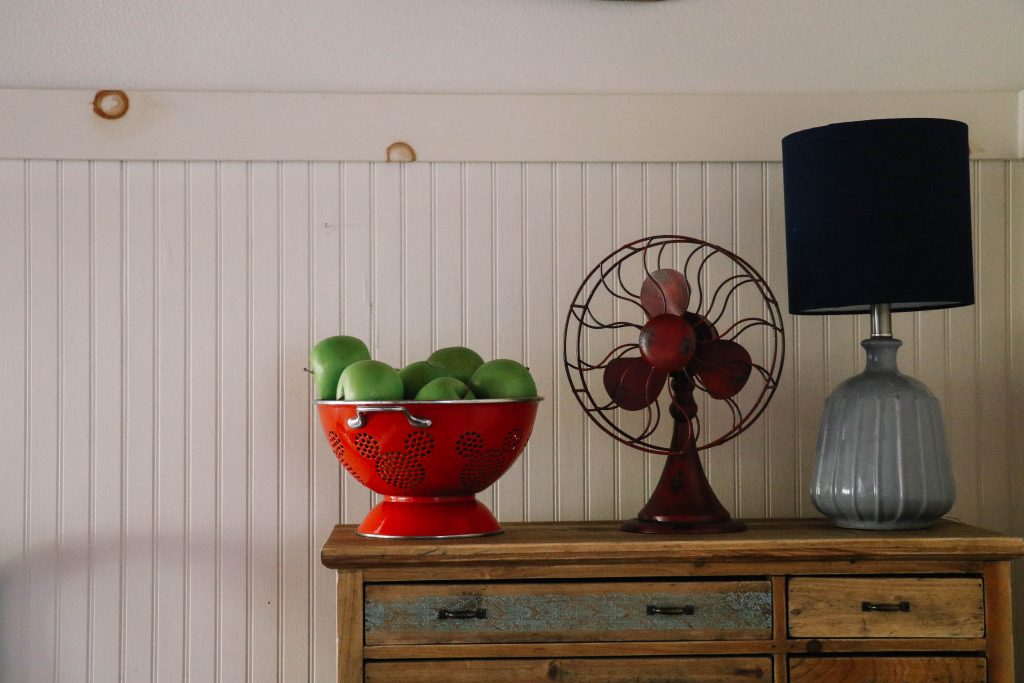 "We've stepped inside a watercolour," I murmured as we stood at the edge of the pier, our M&S pyjamas flapping in the breeze. Before us, the pink sky reflected perfectly off the glassy water, making it hard to decipher where the sky ended and the water began. Above, pelicans soared and below fish leapt from the water, making a dramatic 'splosh' each time they returned to their watery home. In that moment, it was obvious why this villa had been given the apt name of Island Sunrise. As Laura dashed for her camera, I sat myself down – concentrating hard on absorbing every moment of this magical scene – already certain that this would be a memory I'd squirrel away for years to come.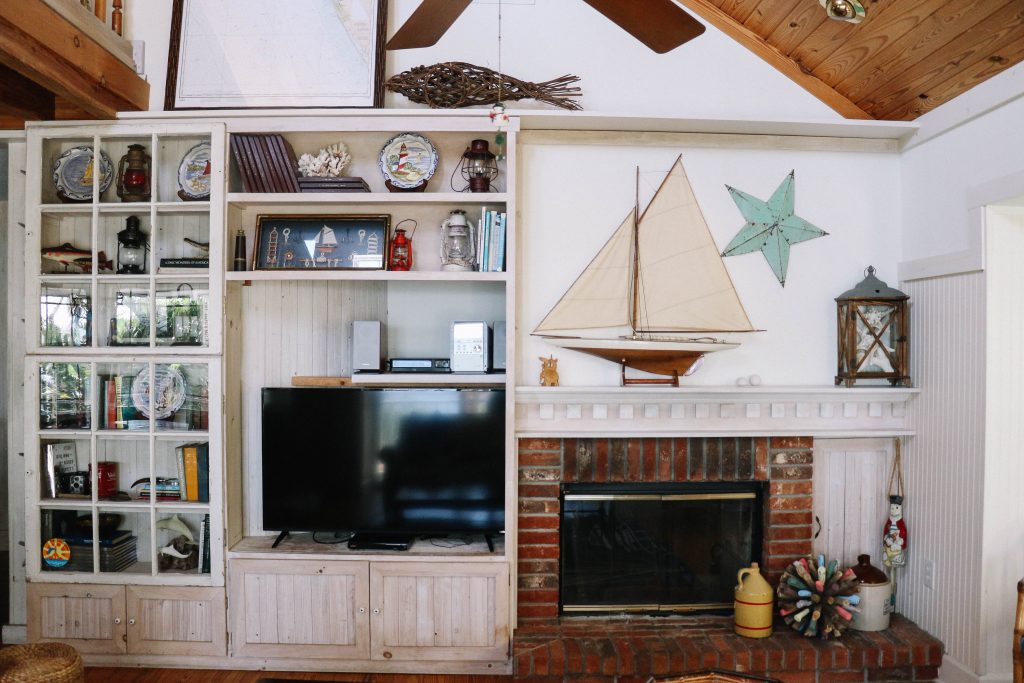 Interrupting my concentration came the sound of a gentle 'whoosh' of air, somewhere to my right. Turning to investigate, I watched as two dolphins gently rose from the water in unison; just a stone's throw from where I was sat. Eager to shout to Laura to run back, but also terrified I'd scare them away, I sat in a rigid silence, my brain – that just twenty minutes prior had been asleep – struggling to process the scene. Were it not for the hastily recorded video on my phone, even I would have presumed the events that unfolded on our very first morning on Anna Maria Island were a dream. They certainly sound like one.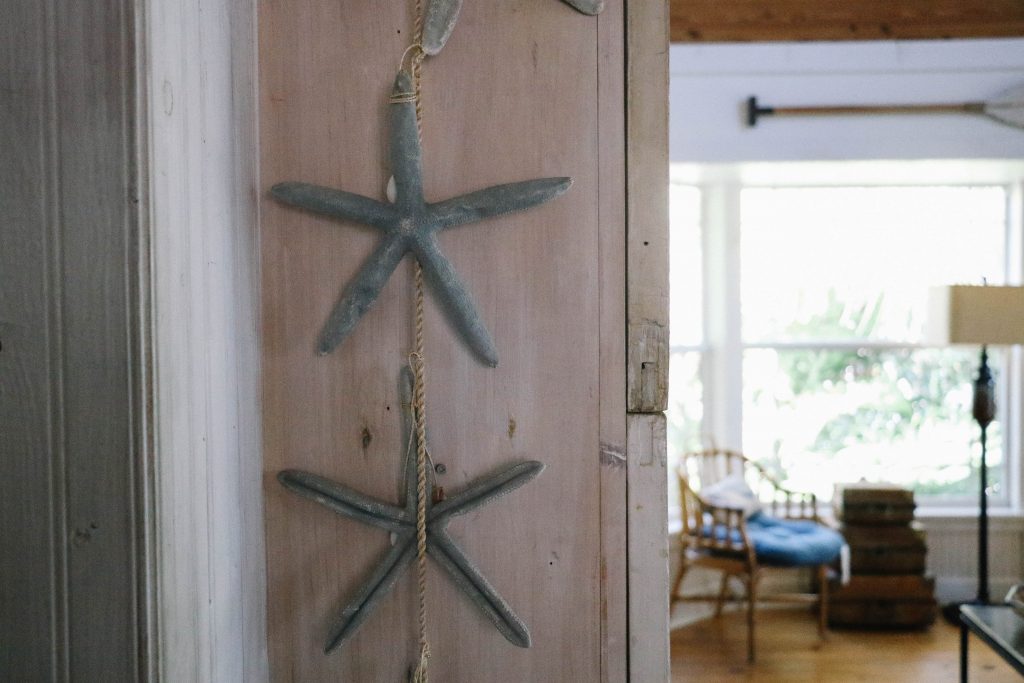 You'll be unsurprised, therefore, that after recounting such a magical first morning, that my memories of our Island Sunrise villa – kindly hosted by Anna Maria Vacations – is a little bias. It is a place that will go down in my memory as providing unparalleled sunrises and views of wild dolphins, just metres from me and my cup of tea.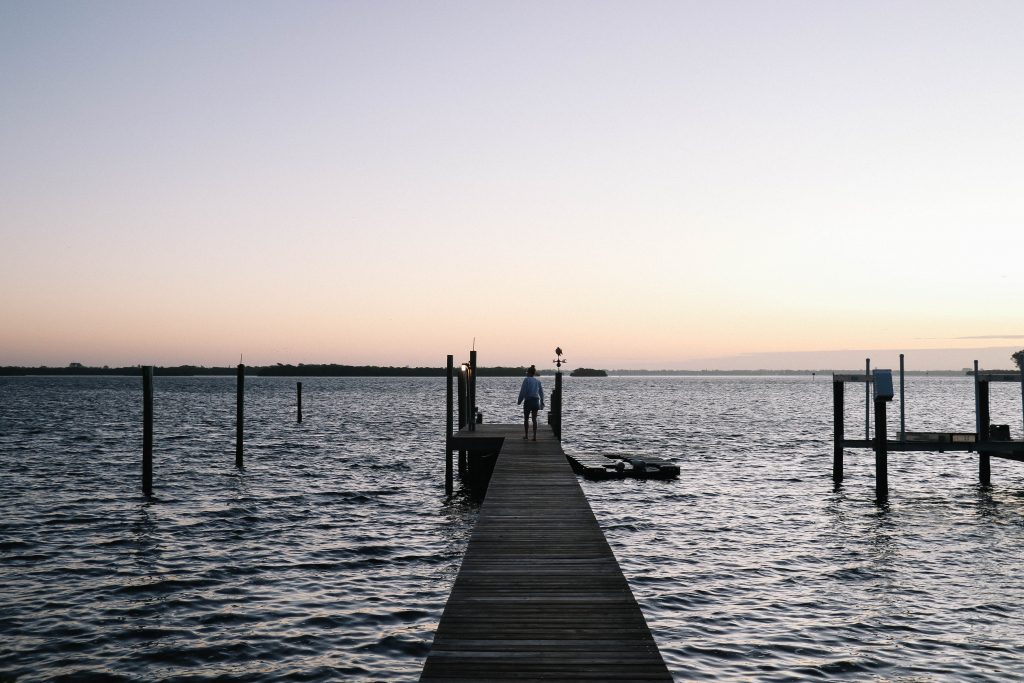 Far from a sparse rental villa lacking in personality or home comforts, Island Sunrise was like stepping into someone's much-loved home. Filled with well-thumbed books, photographs and cosy lamps, our villa was a peaceful sanctuary, providing us with everything we could need and more. In fact, we felt entirely undeserving of this home that offered private bikes, a games room, private pool, private pier, a huge open plan kitchen and living space, a balcony, a jacuzzi bath and three gloriously appointed bedrooms. With the pier on one side, and the beach just a three-minute walk on the other, Island Sunrise occupies a prime location on the Island.
Tearing ourselves away from it each morning was incredibly difficult.
Aware our home was big enough to house eight, Anna Maria Vacations kindly let us invite our brother, sister-in-law, and most importantly – two-year old niece – down from their home on the East coast for the weekend. After witnessing dolphins from the pier, paddling through the heated pool and walking the pristine white sand of the beach just moments away, we knew this was going to be a true paradise for an animal-loving toddler. We couldn't wait for her to arrive: we were going to be the best aunts in the world.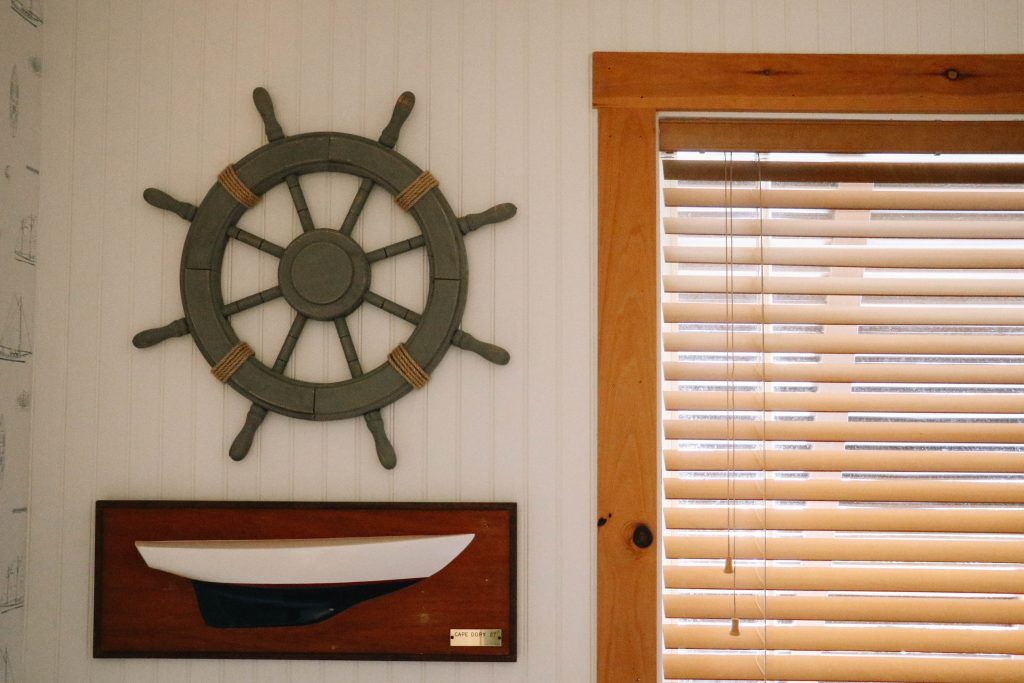 "When will the dolphins wake-up?" were her first words the morning after she arrived; her tiny face pressed against the glass of the balcony door. Already entirely focused on dolphin spotting, I took her chubby hand and walked her down the pier, her mixed screams of pure delight and terror as birds circled above. If the dolphins had been asleep, they weren't now. Together, we sat quietly waiting for the dolphins to reveal themselves. Over the hour, as the sun rose and warmed our goose-pimpled skin, I tested her vocabulary as we watched the teaming bird life. By the end of the hour, she had mastered her new favourite word: 'Osprey', – or 'Osssssssssspay', as she preferred to say.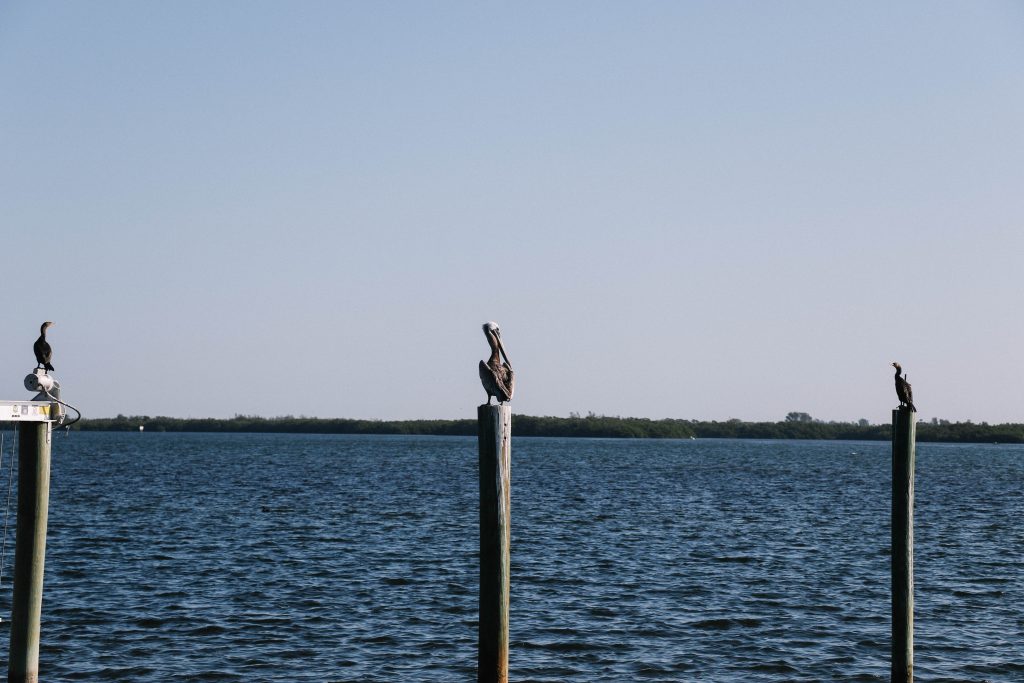 Living across the Atlantic from my niece, moments like this are few and far between, and despite not seeing any dolphins that morning (my niece may have been led to believe otherwise, for fear of a tantrum) Island Sunrise provided me with even more incredible memories.
Life on Anna Maria Island that weekend was effortless, with days spent exploring and evenings absorbed in table tennis battles with my brother. An island ideal for children, there were no tantrums or crying when visiting restaurants – instead opting for beach front eateries where my niece could roll through the silky soft sand like Jennifer Lopez in a 2001 music video. It seemed she had also found her paradise.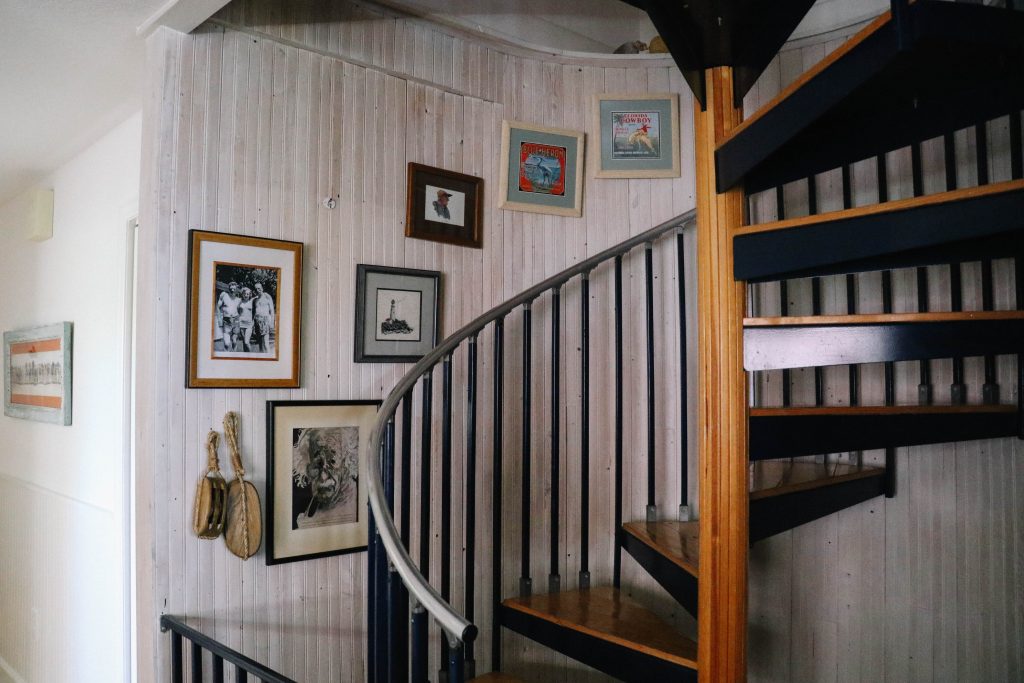 Our favourite child-friendly restaurants were Anna Maria Island Beach Cafe and the Ugly Grouper, which played live music all evening under swaying palm trees and twinkling stars. My niece sat mesmerised by the country-style twang of the guitar as she wolfed down fresh fish and chips. It transpires that keeping a two-year distracted for more than five minutes is near impossible, but with restaurants catering to every toddler whim, our evenings could be spent catching up over dinner with conversation focused on more than just the sleeping habits of dolphins.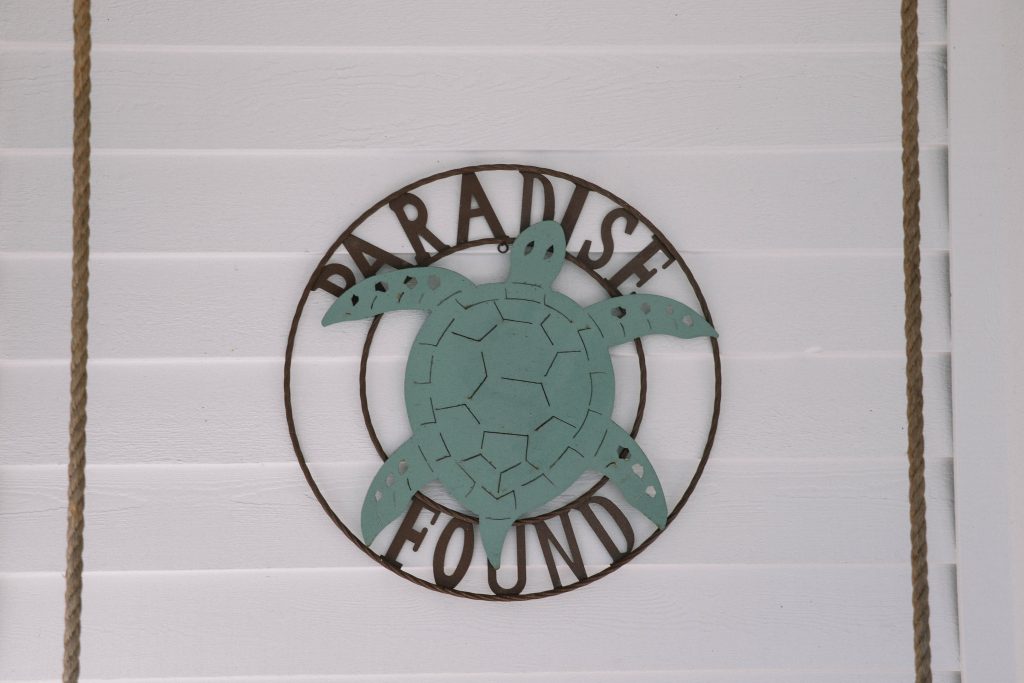 With most restaurants, beaches or activities on the Island being a maximum 15-minute drive from our villa, getting around was equally laid-back and stress free. Anna Maria also offers a free trolley service (bus), which runs from the north to the south of the island, stopping every couple of blocks. This was an incredibly easy way to get around, with a stop just a two-minute walk from our villa. This was an ideal alternative for nights when we wanted to indulge in some island cocktails and the ability to responsibly ride our bikes was questionable.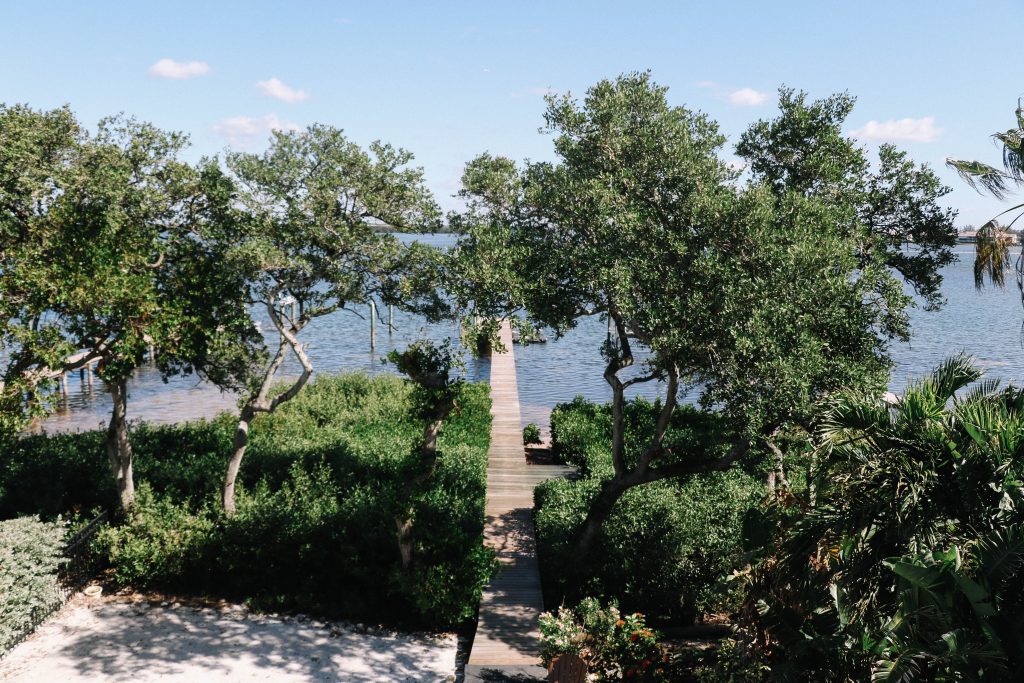 They say time flies when you're having fun, but our weekend together was over in the flash. Reluctantly packing away the bucket and spade, it was soon time to say goodbye to our family; our niece clutching a tiny, stuffed manatee as she left. Now avid Anna Maria fans, we vowed to meet on the Island again next year with more Jopson family in tow, in yet another Anna Maria Vacations Rental. This thought gave me some comfort as the car rolled off the driveway, and our niece's waving hand slowly disappeared behind a row of palm trees.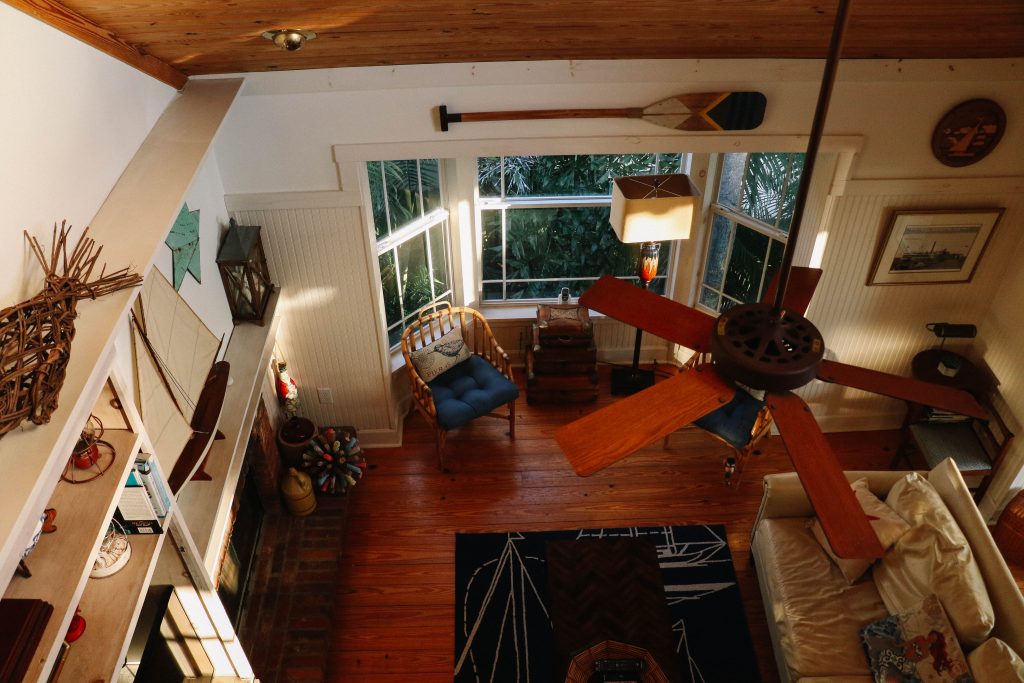 Our Island Sunrise villa now returning to a tranquil calm, over the next few days Laura and I took the opportunity to make the most of the glorious November sunshine; treating ourselves to afternoons by the pool and evenings watching our new favourite gaggle of birds chirp, swoop and sleep at the end of the pier. When travelling over this last year, finding gratitude in these moments is something I've focused on, and as we watched the sunset on our final night, I thanked whatever twist of fate had caused Twins That Travel to exist (the incredible boredom I experienced in my last job, aside).
Despite the sizeable lump in my throat that arrived when I thought about leaving the next morning, I thanked my lucky stars that we'd been able to stay in this incredible home, and to share it with our family.
Anna Maria Vacation Rentals has provided us with enough new photographs for a new family album bursting with memories and photos – one already framed and hung on my parents' staircase. There's nothing more special than that.
Thank you Anna Maria Vacations for providing us with such an idyllic home for the week.
Anna Maria Vacations offers over 200 rental properties across the island, which are true home away from homes.