This guide to the best alternative European City Breaks contains affiliate links.
What do you do when you've exhausted Europe's traditional hit list of city breaks? When you've seen the glittering lights of Paris, ridden your bike through Amsterdam's winding lanes and explored Berlin's hipster neighbourhoods?
Which alternative European city breaks should you plan next?
Over the years, we've explored as much as Europe as possible; working our way through the usual suspects, before embarking on some more alternative European weekend breaks.
For us, it's been this motley crowd of cities that have truly stood out. Far from Barcelona's golden beaches capturing our hearts, it's been these quieter, humbler spots that have left their mark. Fiercely independent and home to many vibrant subcultures, these are the alternative European city breaks that we'll be booking again and again.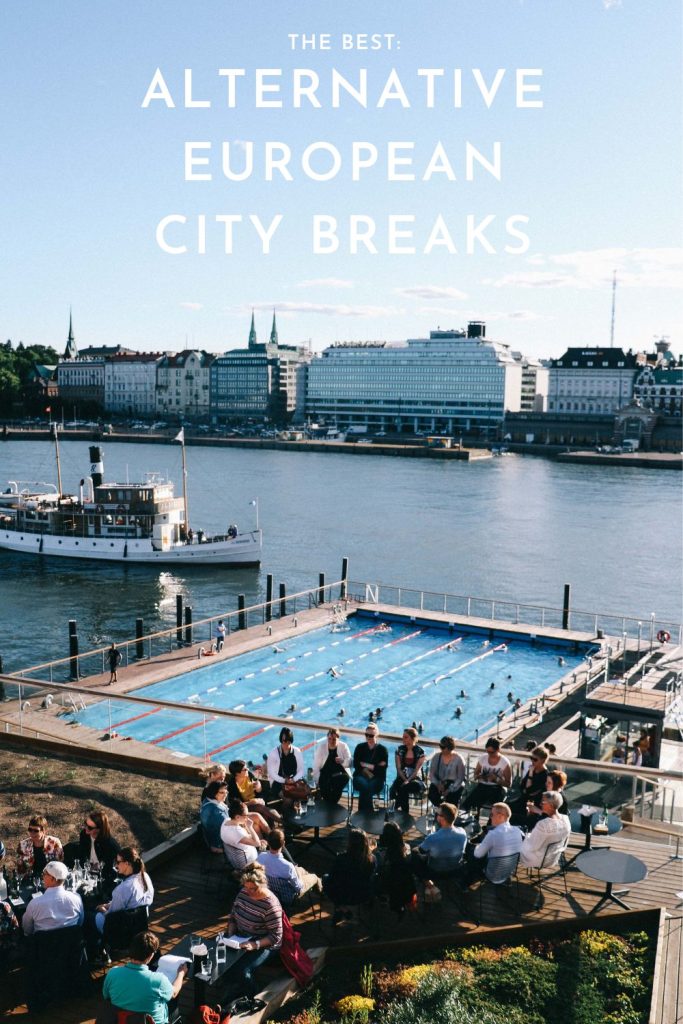 Our Favourite Alternative European City Breaks
1. Swap Berlin for Hamburg
Once an unusual weekend break in itself, Berlin has rapidly climbed tourism's ladder of fame thanks to its burgeoning hipster scene. Offering formidable nightlife, cheap prices and a prolific coffee shop culture, Berlin has quickly become the place to spend long weekends dancing late into the night; warm beer in hand.
However, is there an alternative European city break to rival this popular spot? We think so.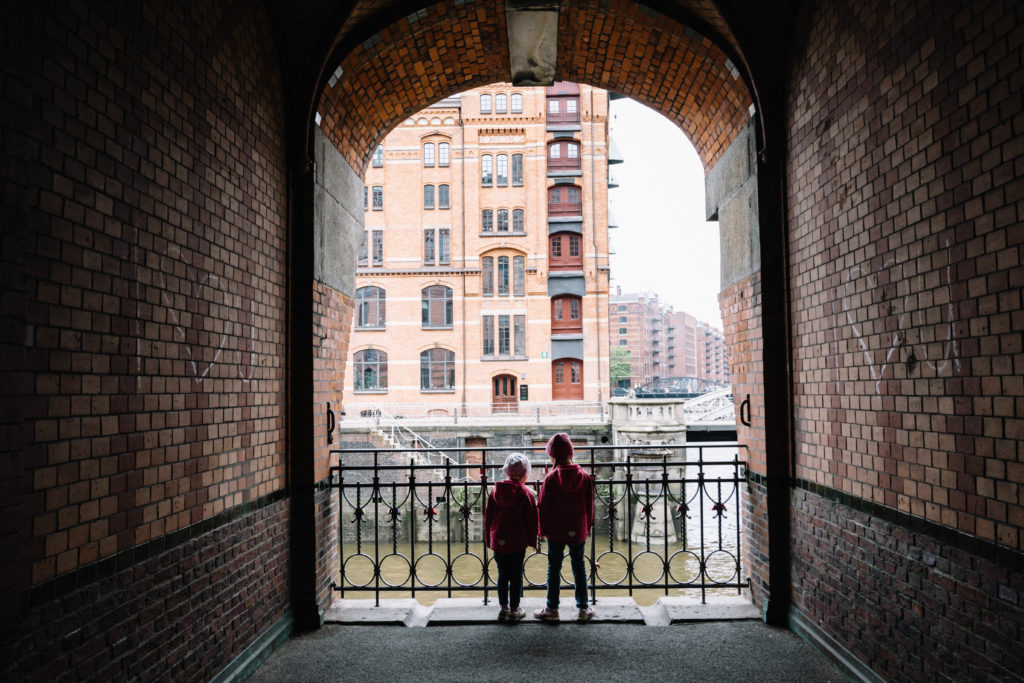 Germany's second largest city, Hamburg is a destination steeped in rich maritime history. Connected to over 170 countries via 900 ports, it is a place with a uniquely cosmopolitan character and a brilliant nightlife scene.
A city once filled with sailors, traders and adventurers, Hamburg now boasts a number of vibrant subcultures, especially that found in its popular Portuguese Quarter – or 'Portugiesenviertel'. Found on the streets behind the city's beloved harbour, this puzzle of weaving streets overflows with pastéis de natas, creamy cups of coffee and billowing Portuguese flags.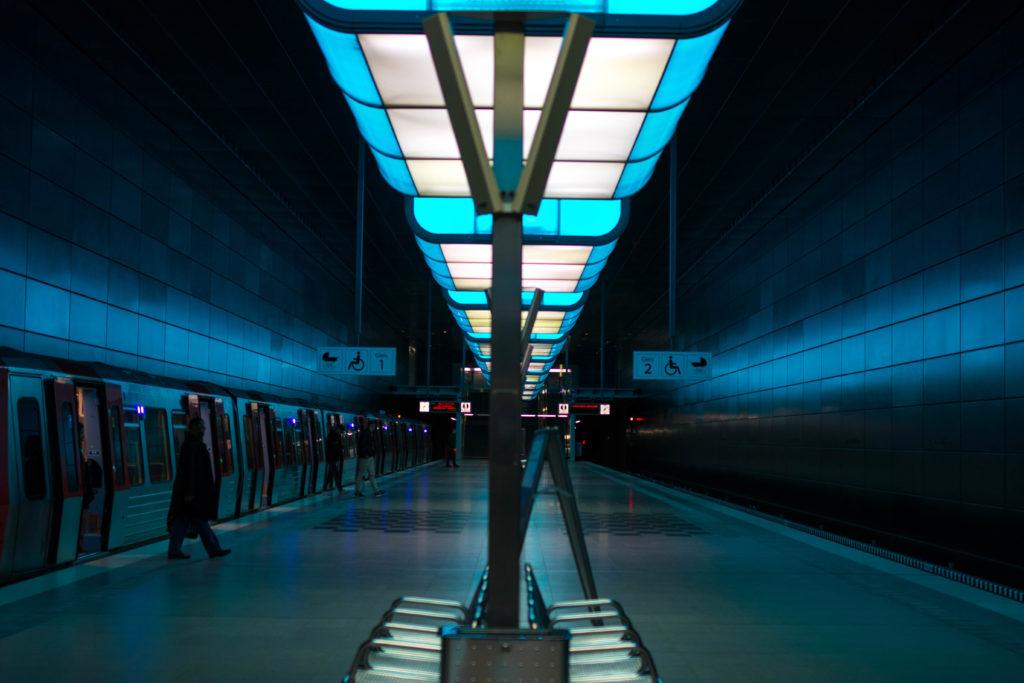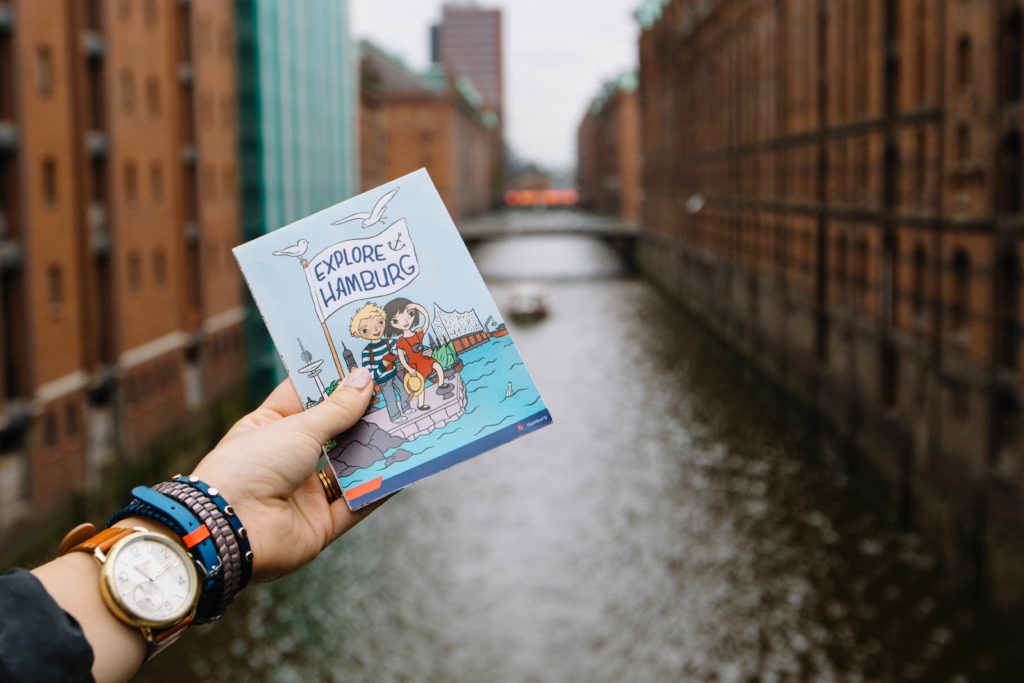 Aside from its strong affiliation to the water, however, there is one other pastime that dominates Hamburg: music. The former training ground of The Beatles, Hamburg boasts an almost endless number of music venues. From toe-tapping jazz halls, to pop-up rock gigs, it's a city filled with melodies and rifts.
To enjoy its live music, a trip to Hamburg's 'Reeperbahn' is a must. Here, amongst carts of sizzling street food and beer, you'll find an almost endless sea of competing musicians – from acoustic guitar performances, to heavy rock concerts. This buzzing street alone is why Hamburg is one of my favourite alternative European city breaks.
For those looking for a more refined affair, then Hamburg's Elbphilharmonie symphony hall is also worth a visit. Styled as a rising wave, this formidable building took over 12 years to build.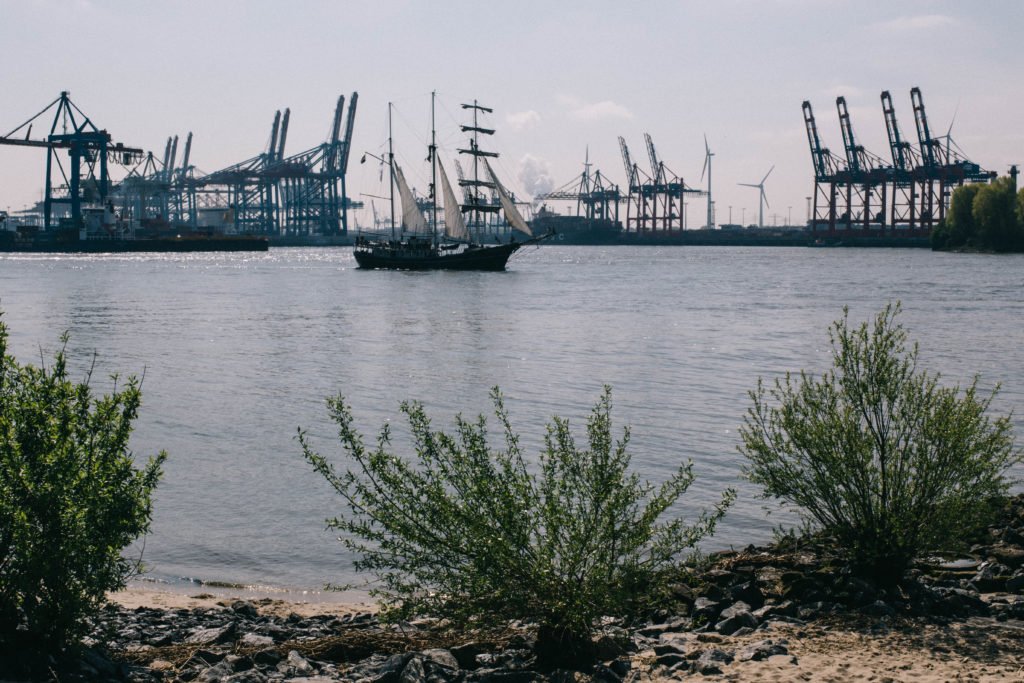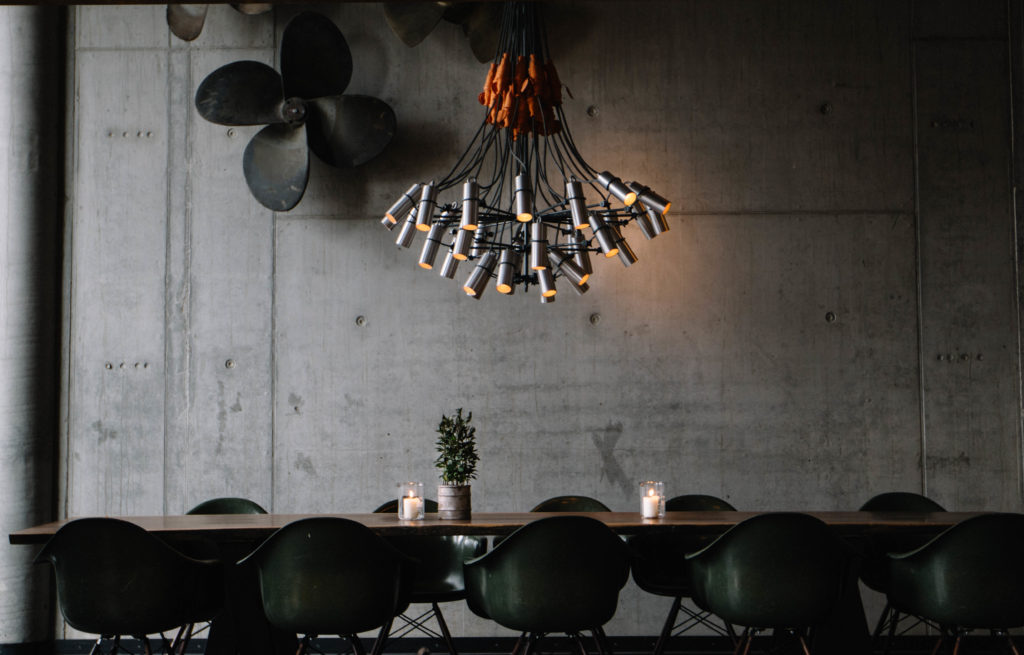 If you're looking for a unique place to stay in Hamburg, then take a look at 25hours Hotel Hafencity. Eccentrically styled and featuring a fantastic restaurant, it's an ideal spot to stay while enjoying your alternative European city break in Hamburg.
2. Swap Amsterdam for The Hague
We'll admit: Amsterdam is difficult to resist. A place of scenic canals and chirping bicycle bells, it's a city with a real storybook quality. Unfortunately, it's this quality that also makes it the Netherland's biggest tourist attraction.
So why not escape the crowds and seek out a quieter slice of Dutch life? Why not take an alternative European city break to The Hague?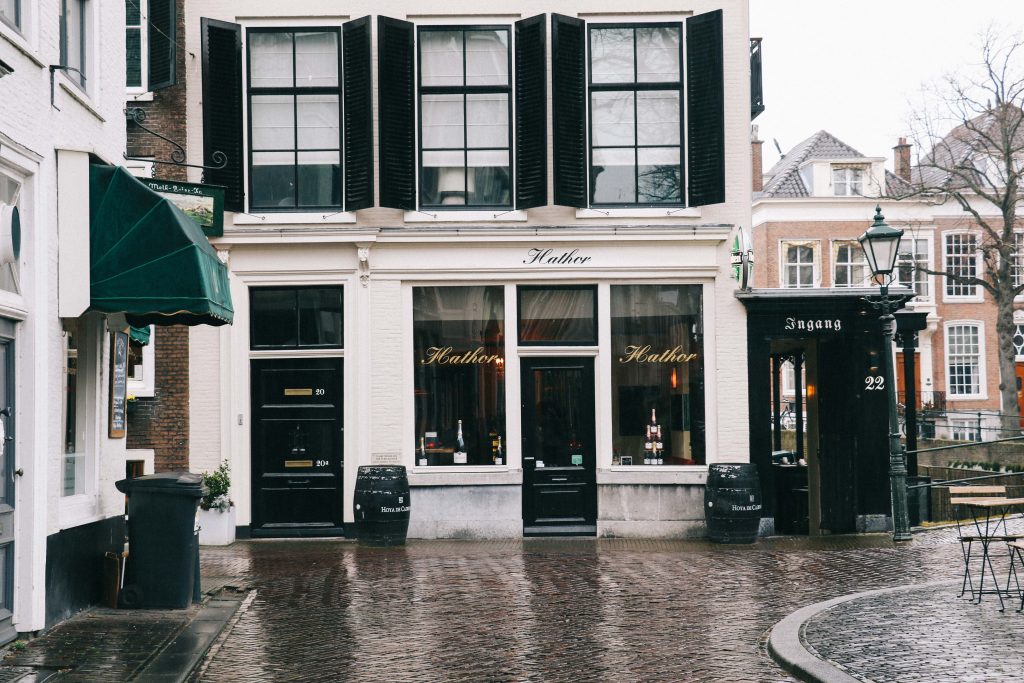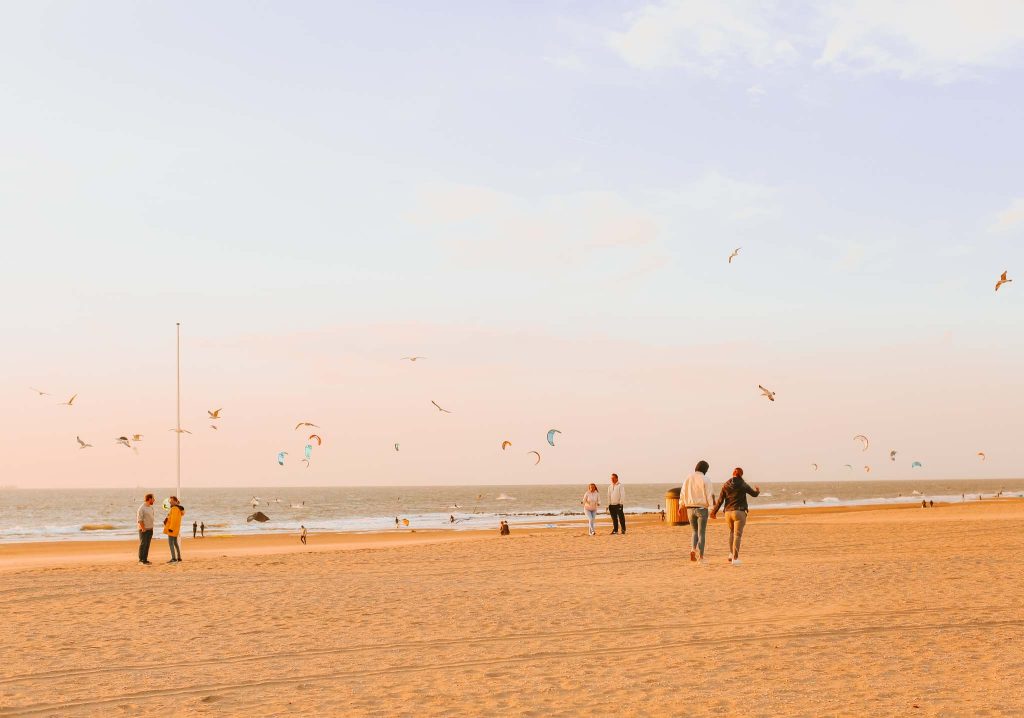 It would be fair to say that The Hague would probably be considered an unusual weekend break. Filled with over 118 international embassies and global NGOs, it's often marketed as a place for political professionals and Third Sector workers.
This was definitely our assumption when first arriving in The Hague, but one that was quickly dispelled.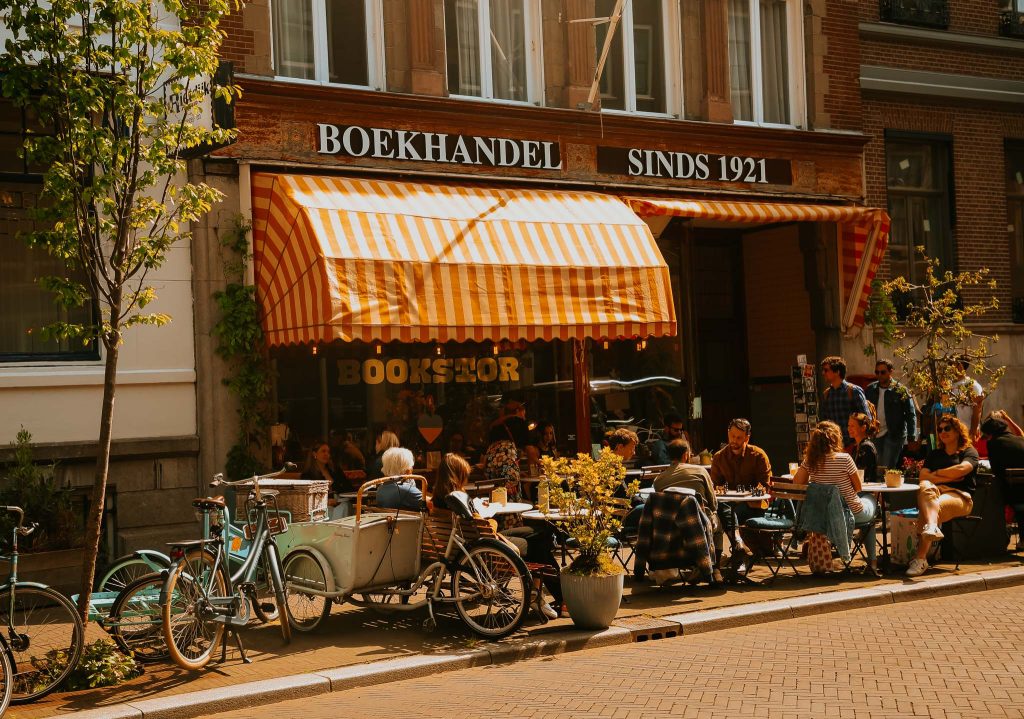 Firstly, and perhaps most surprisingly, we were staying at the city's beach resort – Kijkduin. With powdery white sand dunes and small beach cabins, the resort felt a world away from the corporate city we'd been expecting.
For those looking to recreate this unexpected beach break, our cabins can be booked via Haagse Strandhuisjes.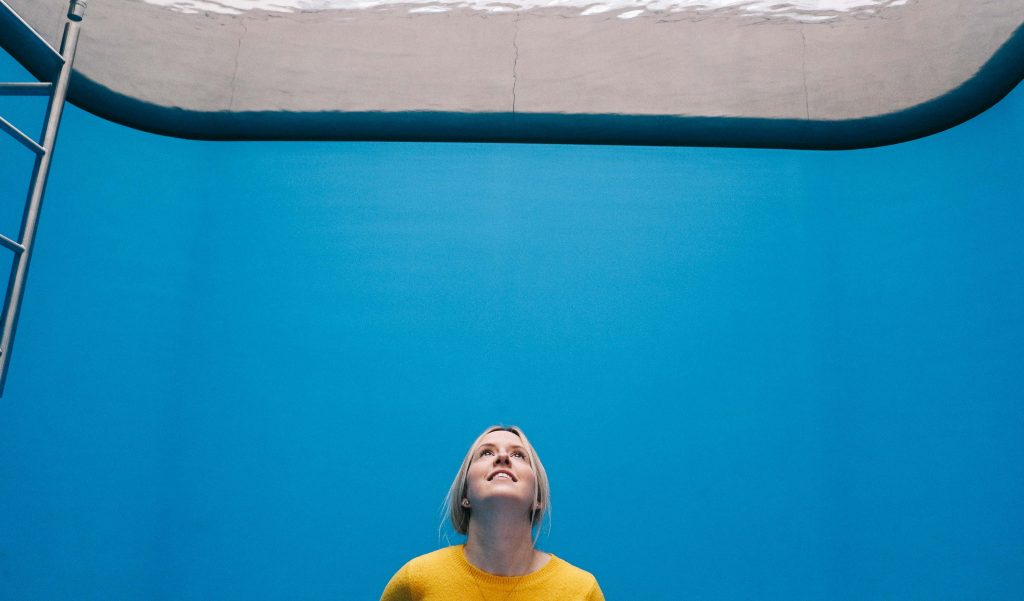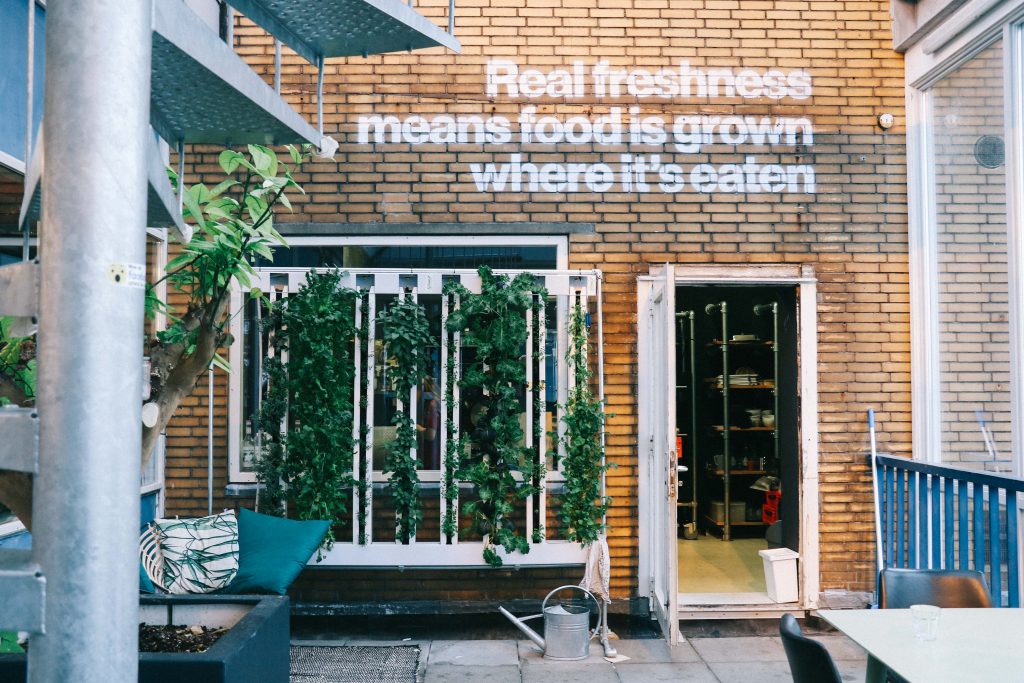 Aside from its beautiful coastline, The Hague also boasts a vibrant museum culture, including the brilliant Escher in het Paleis and the cutting-edge Museum Voorlinden. However, both are overshadowed by the city's crowning jewels: the blushing pink Peace Palace (or Vredespaleis).  The most photographed building in The Hague, the Palace now houses the UN's famous International Court of Justice.
Tours of this fantastic building can be booked here.
The nightlife in The Hague is also surprisingly good – be sure to head to Bleyenberg for drinks and entry to its nightclub. For cosy coffee shops, brimming with books, make sure you head to Bookstor and Dolly, both located in Het Noordeinde.
3. Swap Amsterdam for Rotterdam
For those committed to discovering an alternative side to The Netherlands, then Rotterdam makes for an excellent alternative European city break.
Having borne the brunt of the Luftwaffe's wrath in WWII, Rotterdam's historic homes and walkways disappeared almost overnight. In fact, just three original buildings remain of this once medieval port.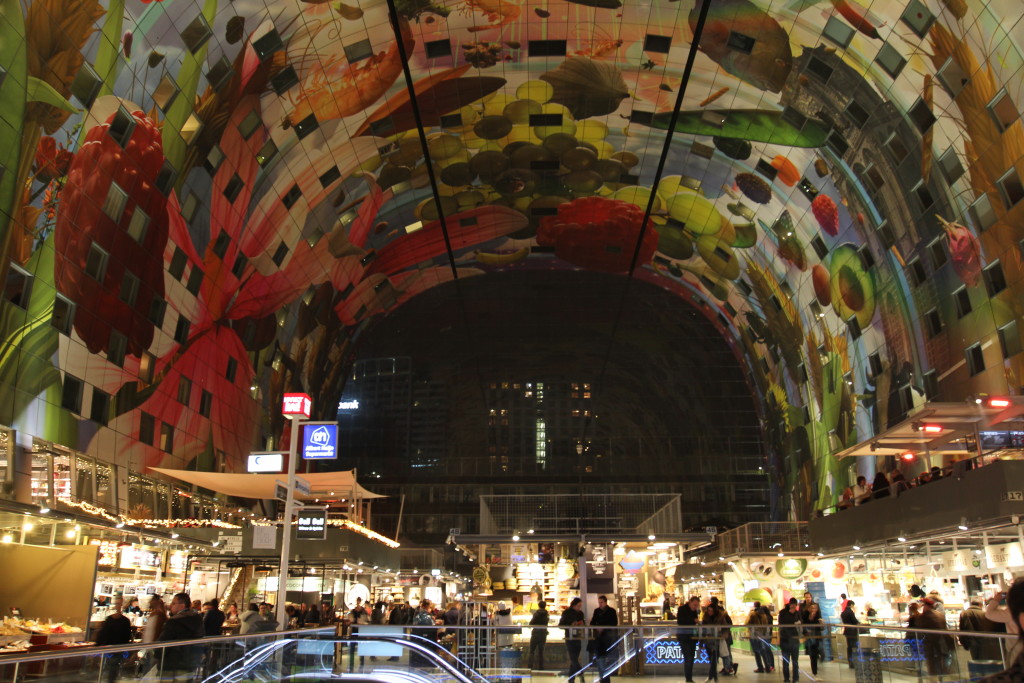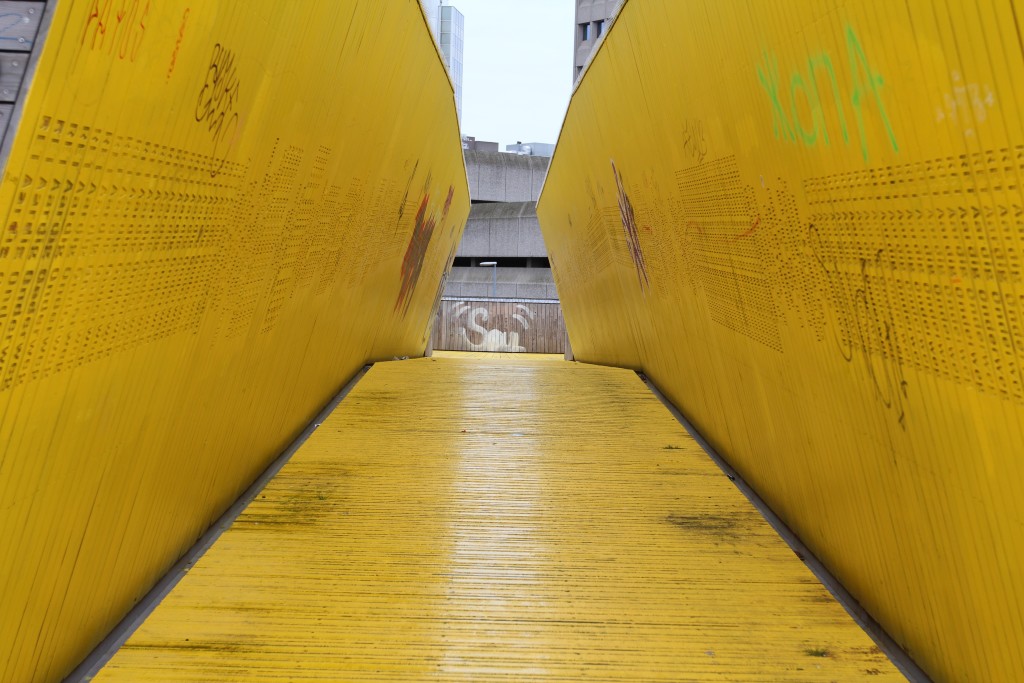 However, rather than attempting to painfully restore these ruins, Rotterdam instead took a different path: focusing on designing a new and unconventional city. As such, it's a destination that makes for a rather unusual weekend break.
Climb the stairs of Rotterdam's Centraal Station and ahead loom the dizzying shapes of Piet Blom's postmodernist dream: Rotterdam's famous 'cube houses'. Hanging precariously at a 45 degree angle, these homes tumble and roll across the city's skyline, like a pair of yellow dice.
Although privately owned, some are open to the public and are absolutely worth a visit.
With eye-popping architecture being Rotterdam's biggest draw, visitors must take their time to explore the city by foot. From the towering Martkhal Rotterdam – a colossal building decorated with vibrant vegetable murals – to the modernist Huis Sonneveld, Rotterdam is a city that shifts and changes on the turn of a street corner.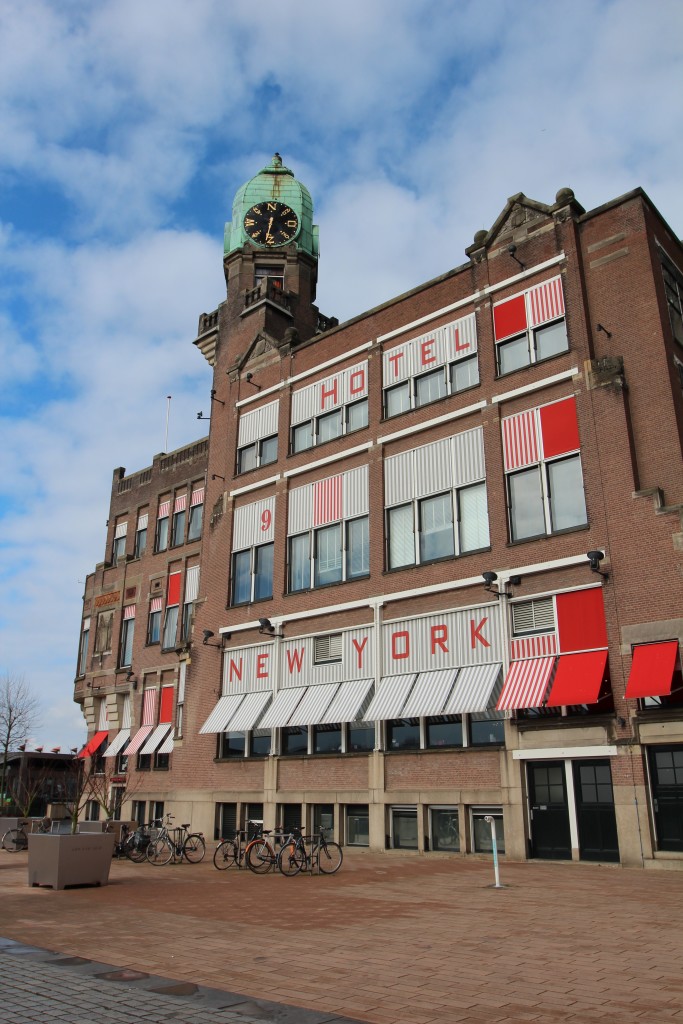 Yet, despite its bold design, the city still clings to one small part of its history: its beloved Delfshaven.
The only part of Rotterdam to survive the wartime bombings, you'd be forgiven for mistaking this small corner of the city for Amsterdam. Featuring an iconic Dutch windmill and the famed Pilgrim Fathers Church, Delfshaven provides a picturesque place to sit with a hot cup of coffee.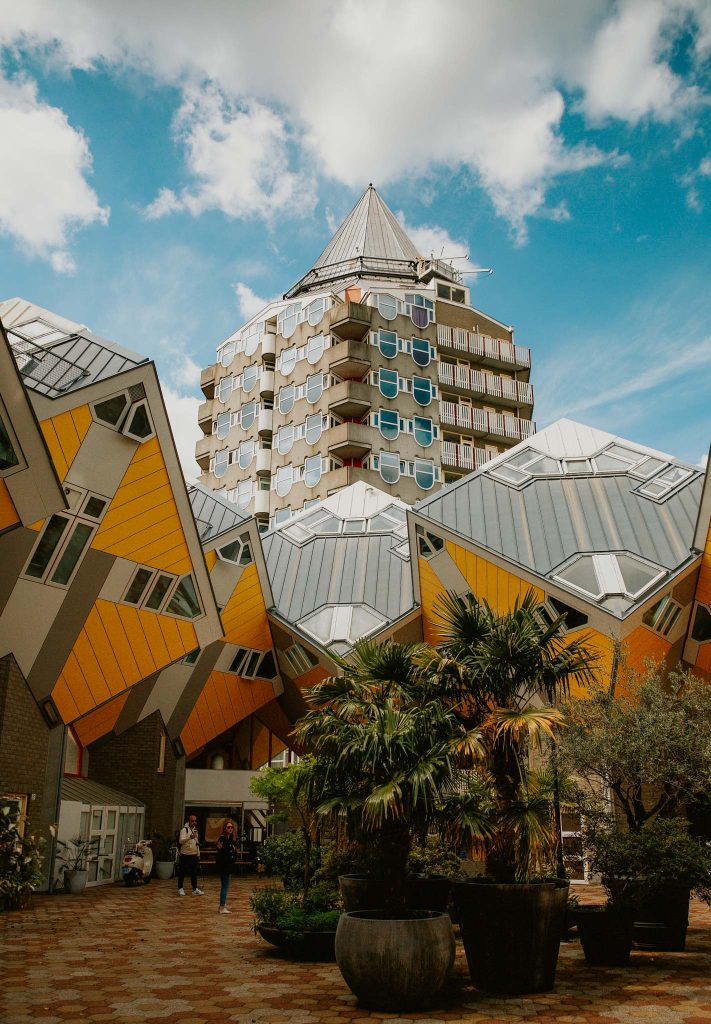 For those hoping to keep with this historic theme, then a stay at the city's iconic Hotel New York  comes highly recommended. Overlooking the waters of Wilhelmina Pier, the hotel was once the base for the American Holland Line; a place where hopeful emigrants left European shores for North America.
4. Swap Stockholm for Helsinki
Stockholm has long claimed to be one of Europe's coolest city breaks.
However, whilst Stockholm's style is unmistakable, it's also carefully curated: a city that's a little self-conscious. Visitors might find themselves wondering if there's therefore another city that offers a more organic, grounded take on Nordic style.
A city like Helsinki, perhaps.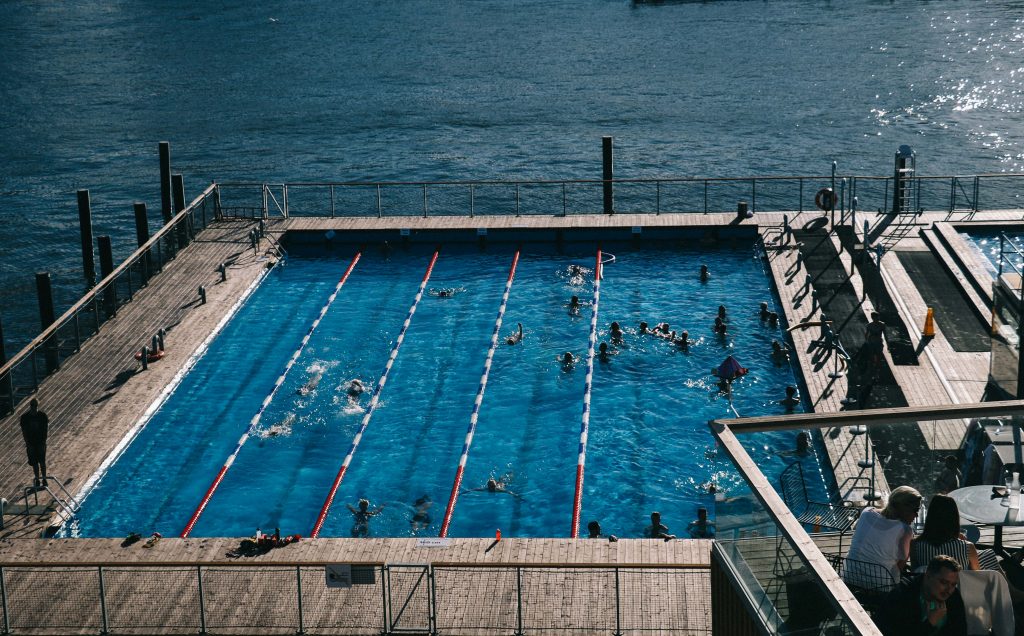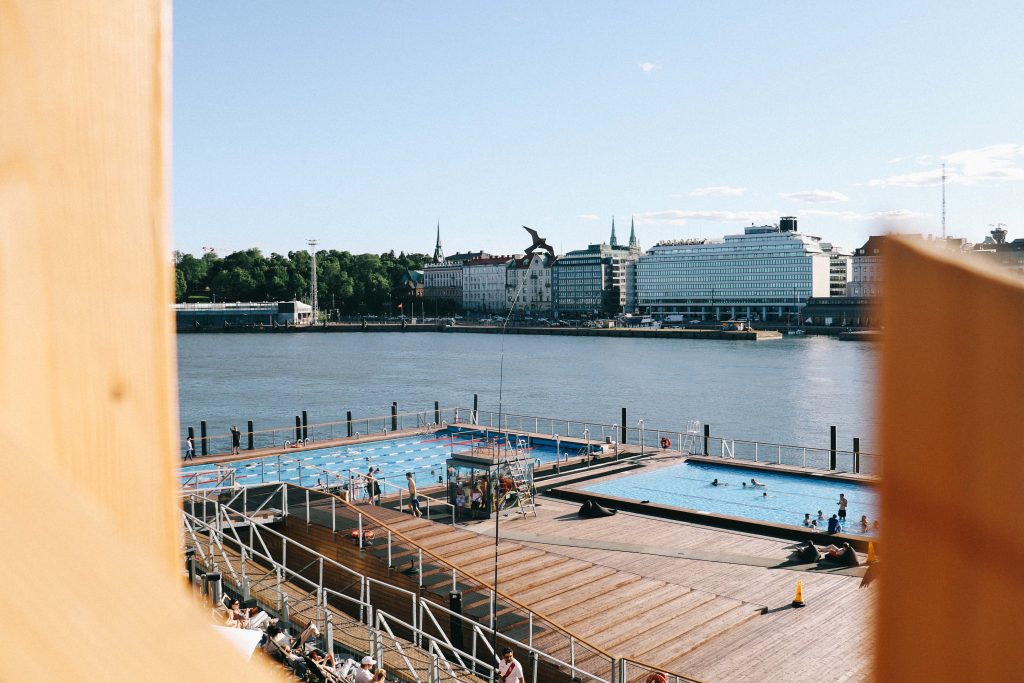 Often overlooked for its closer Nordic neighbours, Helsinki teeters on the edge of Europe: a bridge between East and West. With a complicated past, offering allegiances to both Sweden and Russia, Helsinki is a relatively new city – becoming Finland's capital in 1917.
One of the best alternative European city breaks, Helsinki has its own unique outlook on life.
Indeed, no trip here would be complete without experiencing Finland's deeply entrenched sauna culture. For a truly unique experience, visit the city's Allas Sea Pool, for a sauna and dip in a pool that lies in the heart of the city's market place. Or, for a more upmarket affair, travel to the achingly cool Löyly to watch the sunset with an ice cold beer.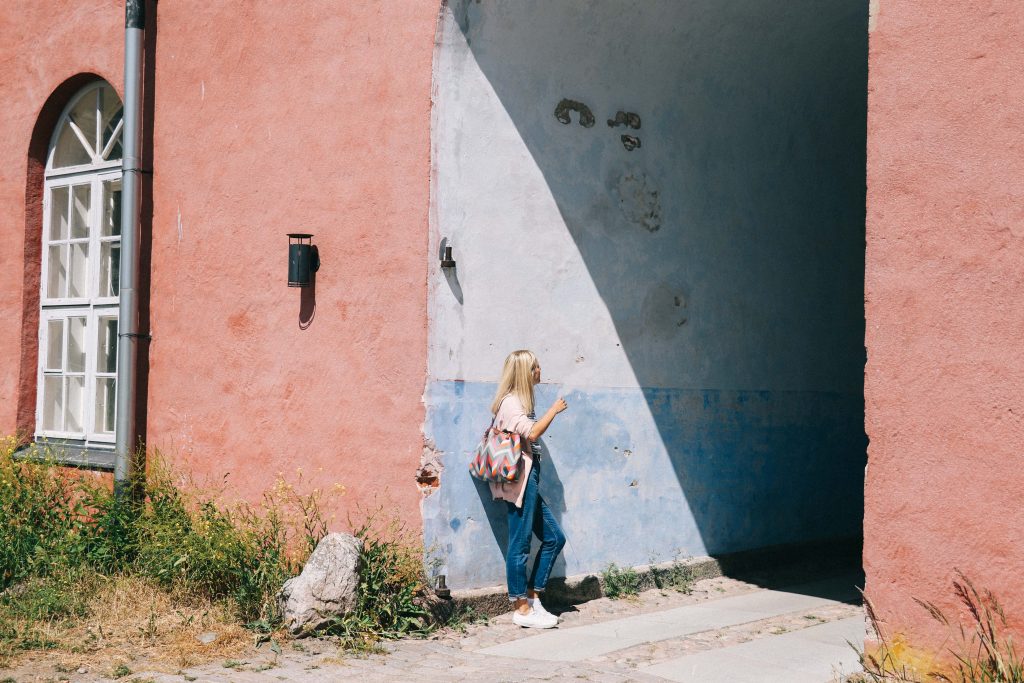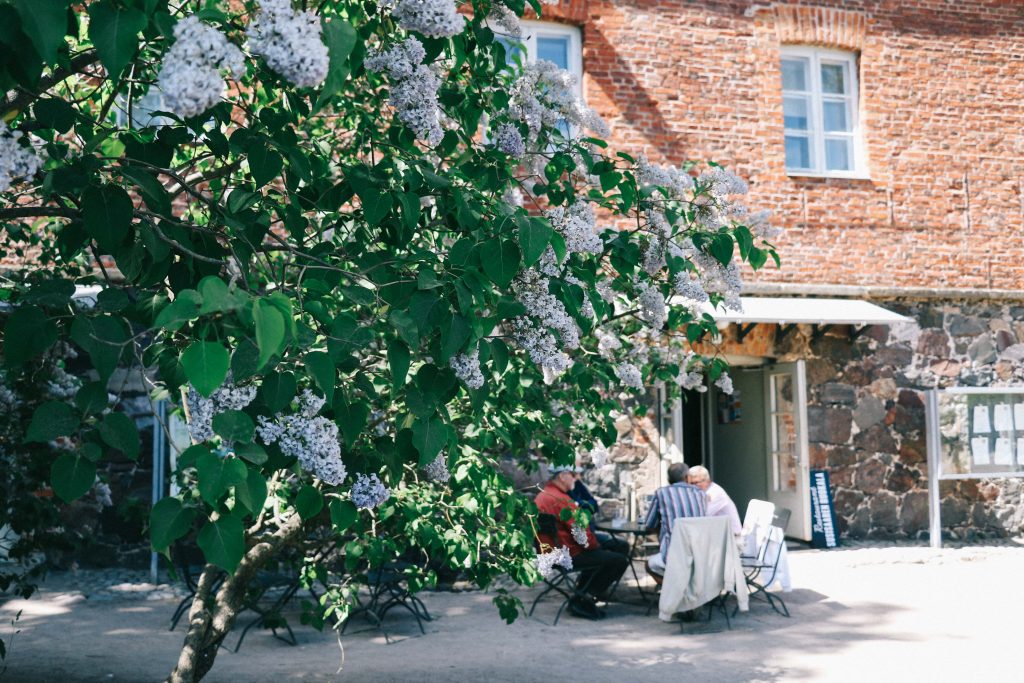 Part of a wider archipelago, Helsinki also offers a number of day trips to the islands surrounding it. Visitors should definitely visit the city's famous Suomenlinna: a rose-coloured fortress, now covered in wild flowers and buttercups. The neighbouring islands of Lonna and Vallisaari are also worth a visit, although smaller.
Back in Helsinki and its food culture is quickly growing. For vegans, a former McDonalds now houses the ever-popular 'Yes Yes Yes!' restaurant, offering a wholly vegan and seasonal menu.
Lastly, no trip to Helsinki is complete without a trip to a Moomin Cafe. Whilst there are many themed cafes throughout the city, a favourite is the Moomin Cafe Helsinki.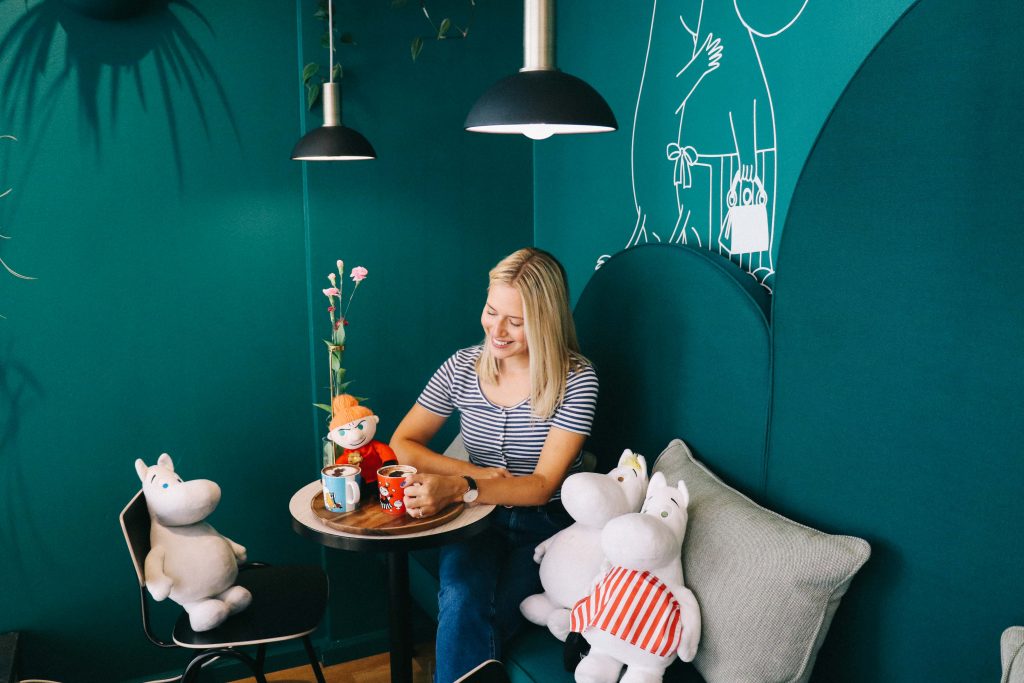 5. Swap Paris for Lille
Paris is often the first city to be ticked off any European city break list. Yet despite its grandeur, there remain a whole host of other French cities worth exploring.
Like Lille, for example.
Nestled in the folds of Northern France, deep in the French Flanders, Lille – or 'Rijsel' as it's known in Flemish – is a city that whilst incredibly beautiful, has regularly been overlooked as an alternative European city break.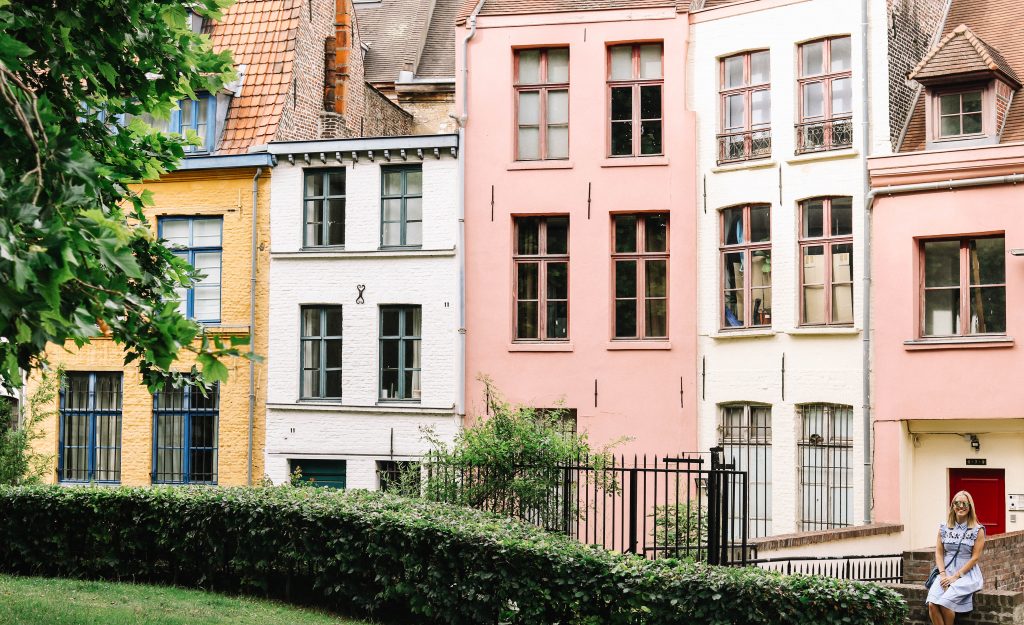 Stepping into the city's 'Grand Place' one warm July evening, our first question was: why?
A French city with a uniquely Flemish twist, Lille is one of our favourite alternative European city breaks. With 36% of its 22,000 population under the age of 25, the city is a blend of historic and majestic buildings, alongside exceptional restaurants and fun bars.
Furthermore, with Eurostar offering journeys from London to Lille for just £29, it also makes for an incredibly affordable weekend trip.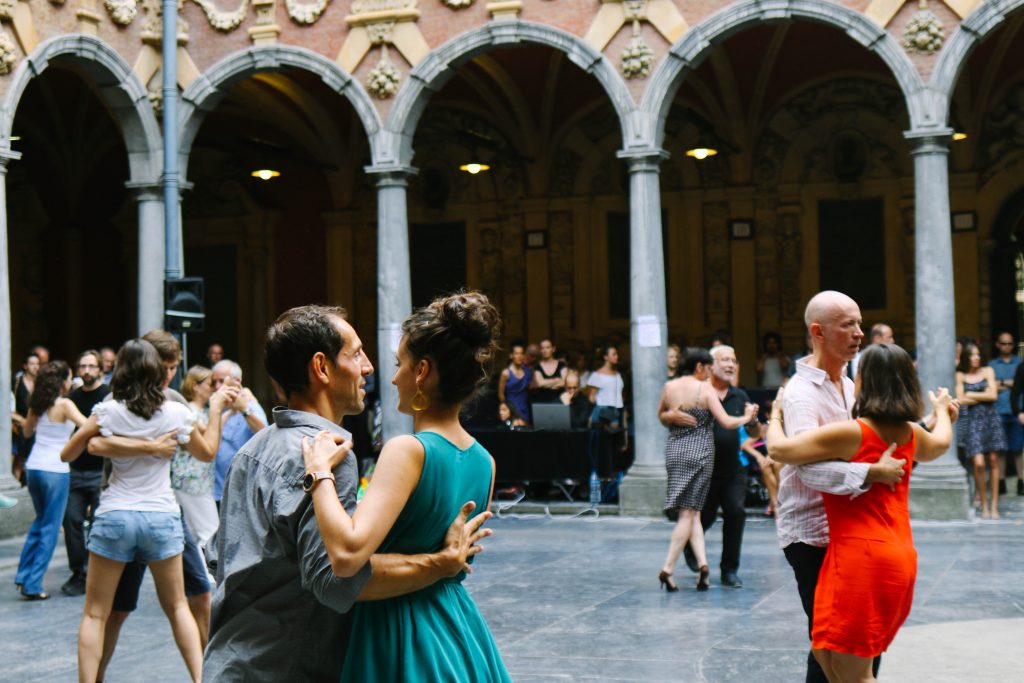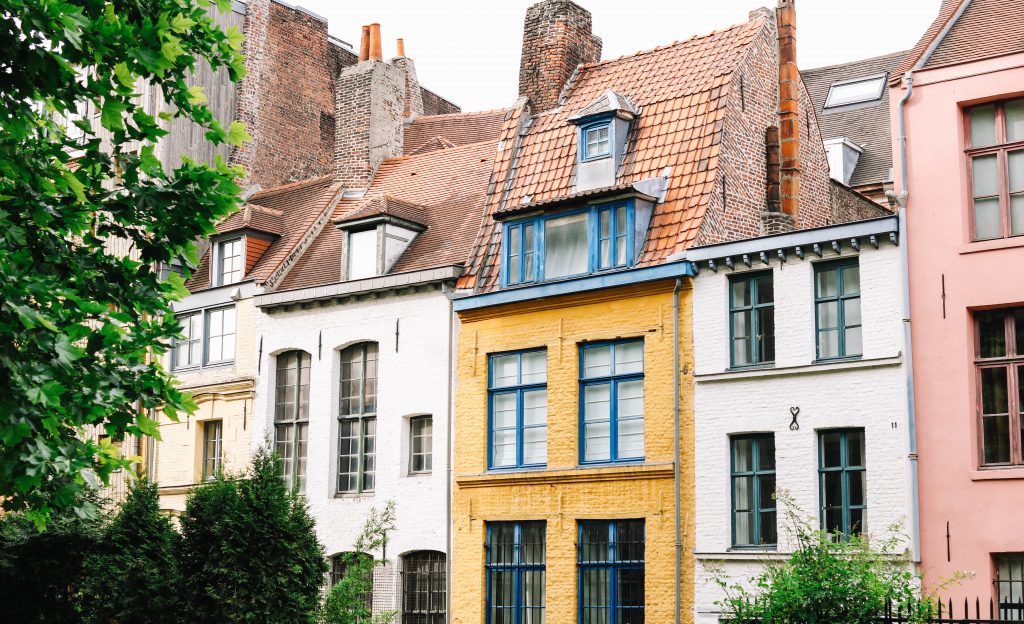 Arriving in the city, the first thing we noticed was the towering architecture surrounding us. A mix of Flemish and medieval design, Lille overflows with buildings painted vibrant yellows and mellow blues. The city's much loved Vielle Bourse also offers a glimpse of its bygone past. Visit here to discover a daily book market, crowds of avid chess players and evening Tango classes.
Lille also plays host to a collection of distinctly Flemish institutions, including the city's famed cafe, Meert. Founded in 1761, Meert is celebrated for its gaufres (waffles), made with Madagascan vanilla. Visit here for an afternoon of delicate bone china and platefuls of delicious pastries.
For those after a more unusual museum experience, it's worth the short drive to Roubaix, where the unusual La Piscine Musée d'Art et d'Industrie awaits. Housed inside an echoing former public baths, this gallery surrounds an art-deco inspired swimming pool. It's an incredibly beautiful place to visit whilst enjoying your alternative European city break.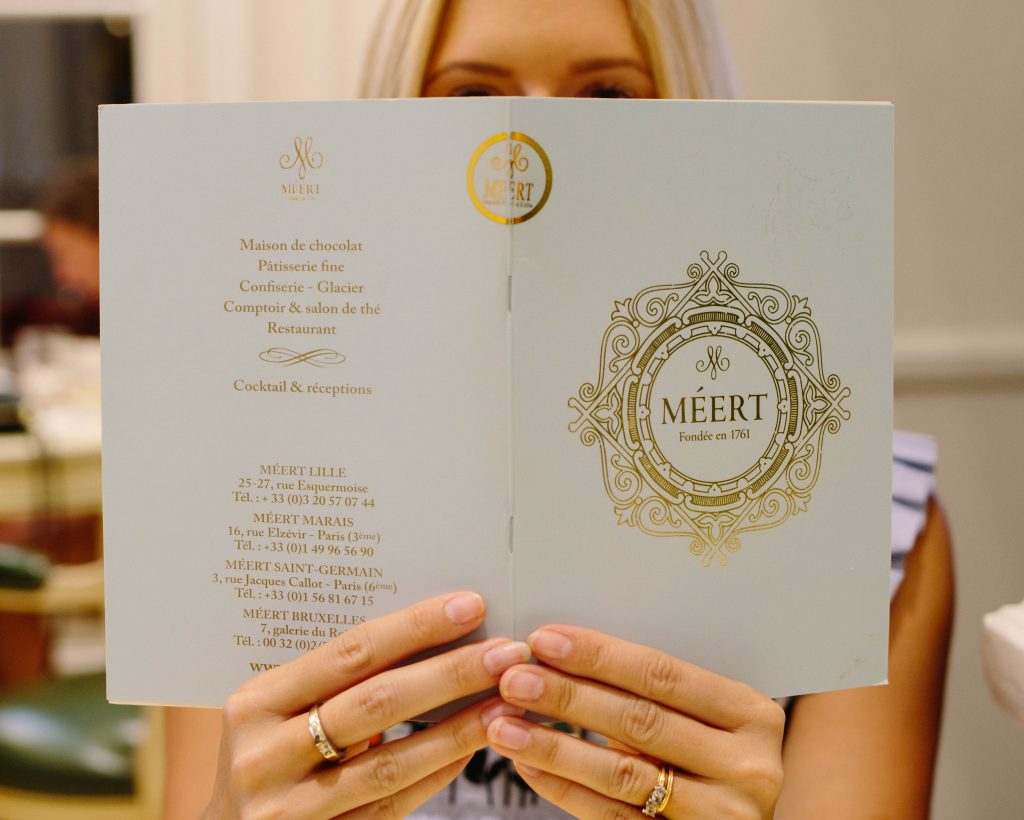 6. Swap Barcelona for Istanbul
Barcelona was one of the first city breaks we took and is, for many, a bit of a rite of passage when it comes to visiting Europe.
However, given concerns surrounding over-tourism and demonstrations by Barcelona's own citizens, perhaps it's time to find an alternative place to visit.
Istanbul, perhaps?
Home to a dizzyingly large population – 16 million in total – Istanbul is vast. With two sides: its 'European' side and an 'Asian' side (separated by the Bosphorus Strait), it's a city that lends itself perfectly to being one of the best alternative European city breaks.
In terms of what to do in Istanbul, the list is almost endless. For laid-back coffee lovers, head to the wider area of Karaköy – most specifically the streets adjacent to the Museum of Modern Art. Here you'll find beautiful street art, a colourful 'umbrella' lined street, concept stores and buzzing coffee shops.
For those culture vultures amongst you, you'll find yourself overwhelmed by Istanbul's historic sites.
Begin with a trip to the awe-inspiring Hagia Sophia. Originally built as a Christian basilica nearly 1,500 years ago, it was Emperor Constantius who first ordered the creation of this mosque in 360 AD. However, following two fires (due to its wooden roof), the original building was rebuilt under the orders of Emperor Justinian I in 532.
Now a museum, visitors are able to explore both the ground and first floor of the building.
Next up is the historic 'Blue Mosque' – said to be one of Turkey's most beautiful buildings. Filled with spectacular blue İznik tiles, this Mosque is Istanbul's most famous and a must-see. For incredible views, make sure you also carve out time to visit Süleymaniye Mosque – offering spectacular views across Istanbul's seven hills and its famed 'Golden Horn'.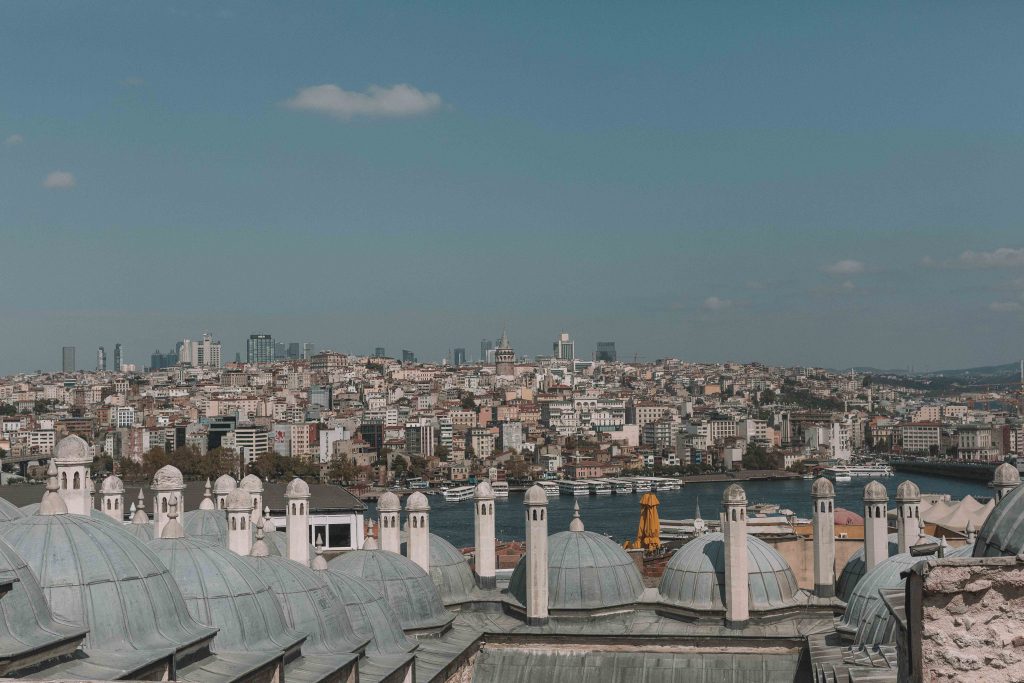 If you're looking for a spot to enjoy evening drinks, then book a table at Duble Mezze Bar, Istanbul. Found back in the port of Karaköy, the Bar not only offers traditional (and delicious) meze, but breathtaking views – particularly at sunset.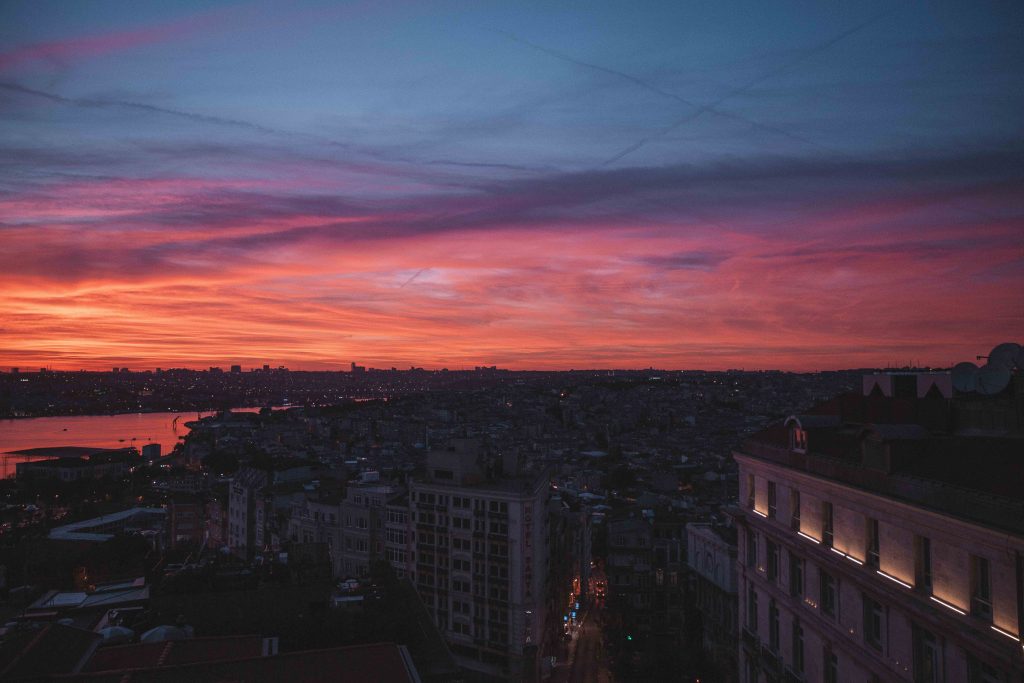 7. Swap Seville for Essaouira
We'll put our hands up and admit: Essaouira is not exactly a 'European' city break.
However, given that it's just a stone's throw from Moorish Seville – just a hop across the ocean in Morocco – we think it makes for one of the best alternative European city breaks.
While we adore Seville, it's now a fairly mainstream destination – and can get very hot and crowded come the summer. Offering just as wonderful architecture and cooling coastal winds to boot, we think Essaouira is fantastic alternative to this busy Spanish city.
Shaped by the strong 'Alizée' or Atlantic wind that blows through its alleyways, there are an incredible number of things to do in Essaouira. Indeed, this beach hugging city is both recognisably Moroccan and decidedly Mediterranean, offering guests the chance to experience bustling souks and sandy beaches.
Popular with both sunbathers and watersports enthusiasts, Essaouira's beach – complete with fizzing foam and roaring waves – is reminiscent of the Algarve and a great place to soak up the sun.  Alternatively, for those after a dose of Moroccan culture, simply head towards Essaouira's historic souks and ancient medina – now a UNESCO protected spot.
While in town, we would highly recommend staying at the tranquil and authentic, Villa Maroc. Regularly voted one of the best hotels  in Essaouira, Villa Maroc is an oasis of private balconies, towering palm trees and (when evening falls) open fires.
A trip here really does make for a fantastic short break.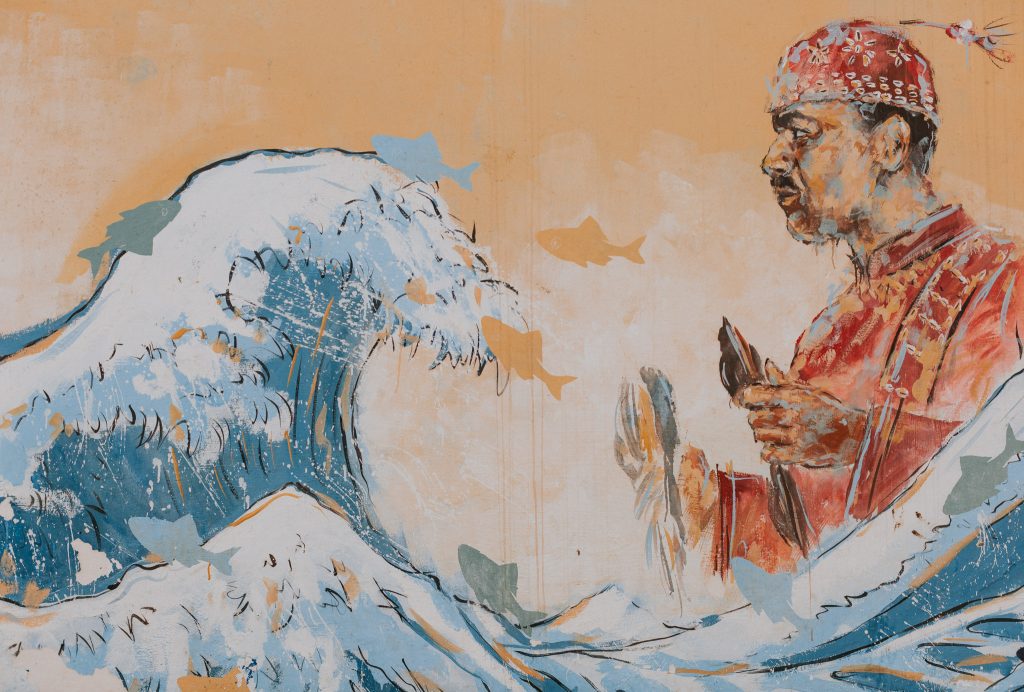 8. Swap Prague for Gdansk, Poland
If you're looking for a budget city break in Europe, then Gdansk must come top of your list in 2023. One of the prettiest city's in Poland, Gdansk makes for an incredibly cheap yet enchanting weekend getaway.
As one of the oldest cities in Poland, Gdansk is filled with pastel coloured houses, ranging architecturally from the middle ages through to Flemish design. Wander the city's crowning jewel: the magnificent Długa street and Długi Targ (meaning 'long market'), to truly soak in these picturesque streets.
Tip: looking for the prettiest street in Gdansk? Head to Mariacka Street.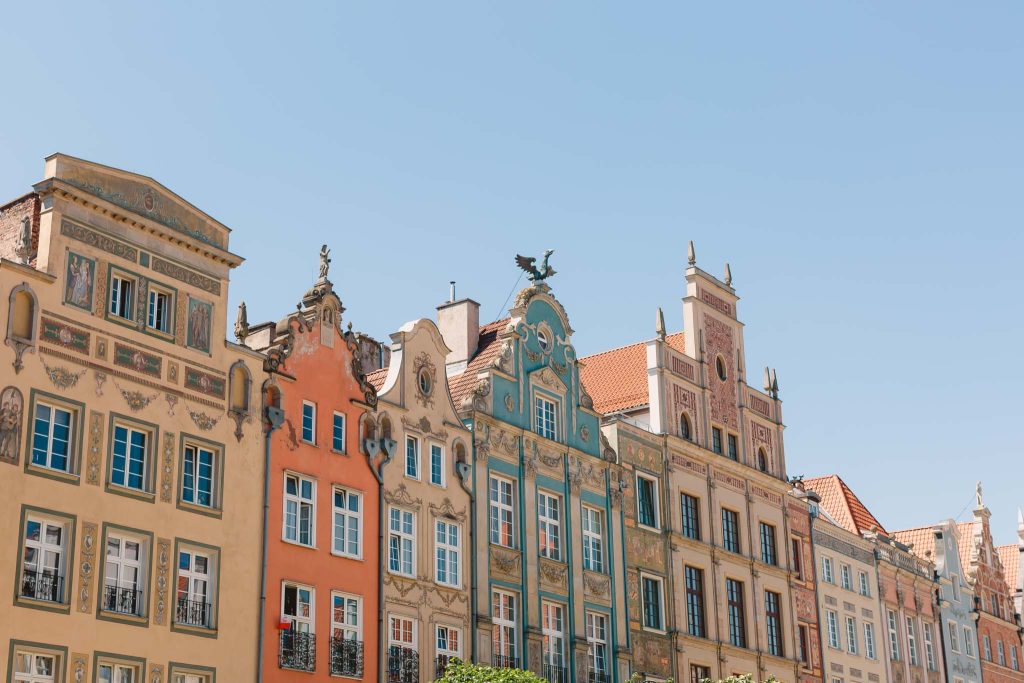 Beautiful buildings aside, there are plenty of sights and experiences to enjoy in Gdansk. We thoroughly enjoyed eating in many of the city's traditional Milk Bars, which were a chance to eat traditional Polish food for less than £5 each.
Our favourite Milk Bars in Gdansk were Bar Turystyczny, Bar Stagiewna and, of course, Bar Neptun.
If you're visiting Gdansk in the summer, we highly recommend hopping on a train (around 80p each!) to Sopot. This is a very pretty and popular beach resort, found on the Baltic coast. From Gdansk, the train to Sopot takes just 15 minutes.
9. Swap M
á

laga for Córdoba

If you're looking for a sun-filled alternative European city break outside of the summer months, head to Córdoba in Andalucia, Spain. Having recently visited in December, when temperatures remained at 20 degrees, and the city was bursting with colour, I can highly recommend Córdoba as a winter's city break.
Once the largest city in the world, Córdoba is home to the world famous Mosque-Cathedral. A building that has been a place of worship for both Muslims and Christians, the Mosque-Cathedral slips between soaring arches in the original prayer rooms, to a Cathedral, plonked right in the middle.
A trip to Córdoba wouldn't be complete without a gentle stroll through its many flower-filled courtyards and palaces. Head to Palacio de Viana, to soak in 12 glorious courtyards, all brimming with flowers, fountains and works of art.