It's 10am on a grey, March morning and I'm sitting on the steps of my little seafront cottage. The rolling sand dunes of Kijkduin beach deserted, I watch as a group of dogs throw themselves excitedly into the cold, North Sea; echoes of "goedemorgen" carrying on the wind. Heading back inside to switch the kettle on, I watch as the grey-green tufts of the dune's marram grass blow in the wind. It's a scene that fills every window of this small seaside home and – given that just over an hour ago I was wrestling my way through Amsterdam's Schiphol airport – it's a slightly surreal one. In terms of things to do in The Hague, this wasn't the introduction that I'd been expecting.
"Oh, the Hague", my friend had said when I told her I'd be visiting the Netherland's third largest city – "that's in Denmark, right?" Another friend had ventured that it might be in Germany, whilst one suspected it might be a mysterious country entirely of its own. "Like Lichenstein", she'd said, knowingly.
For many, The Hague – or Den Haag – is one of Europe's more enigmatic cities; one that could owe its home to any number of countries. Home to the borderless United Nations and its International Court of Justice, over 118 international embassies and a global circle of NGOs, it's perhaps unsurprising that this cosmopolitan city is so often left orphaned.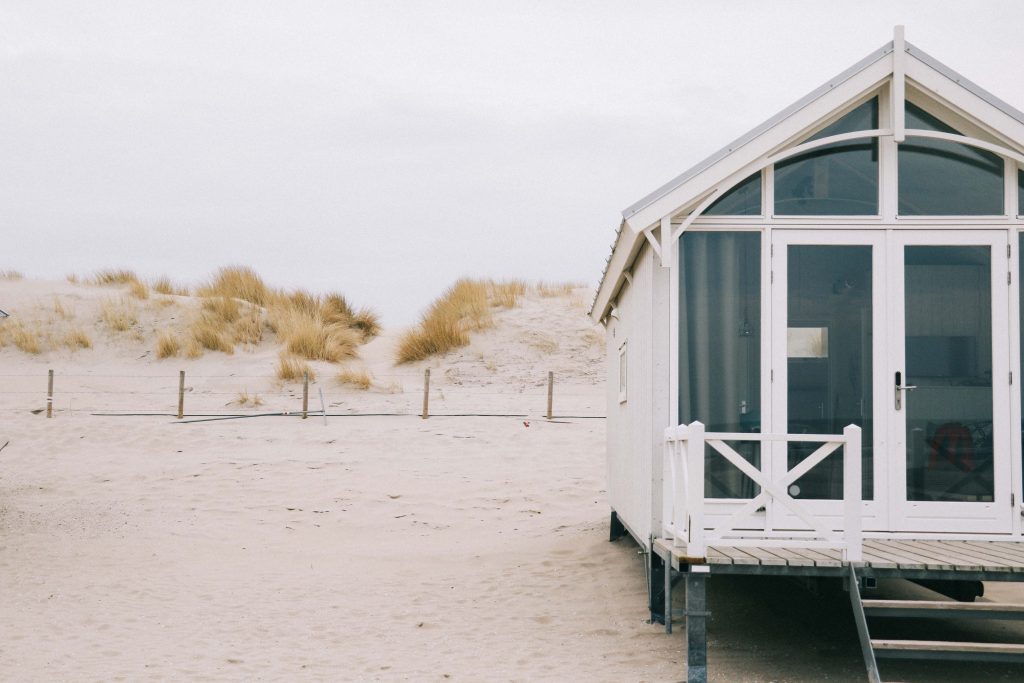 To pre-book city tours or attractions in The Hague ahead of travel, take a look here.
Yet, beneath its international character, The Hague is distinctly Dutch. Once the Netherlands capital city, it is home to the royal family and the country's Houses of Parliament. It is a handsome place filled with tree-lined boulevards, art-nouveau architecture and grand mansions. Yet before you think the city is a little straight-laced – home only to expensive suits and working lunches – The Hague has another side. Adopter of experimental pop-up stores, cutting-edge rooftop farms, kitsch seaside resorts, experimental galleries and a deeper, maritime culture, the city is like that polished diplomat who rolls up his sleeves to reveal a map of colourful tattoos. It is full of surprises and contradictions.
 How to get to The Hague
After arriving in the Netherlands, for a weekend in The Hague, following a short flight from London to Amsterdam's Schiphol airport (just enough time to drink a coffee and brush my hair), we took a taxi directly to the city: the journey taking a little under fifty minutes. Alternatively, visitors can catch one of the many regular trains that run direct from Schiphol to The Hague Central Station, for less than €10 per person.
Where to stay in The Hague
Opting to take the taxi, we headed southeast towards the city, my eyes fixed on the horizon ready to catch a glimpse of a towering flagpole. Instead, and after a forty-minute drive, our car parked up on a quiet, deserted street – towering, soft sand dunes surrounding it. "You've arrived in the city's beach resort of Kijkduin", our guide announced, "you'll be staying here tonight!" She pointed to a neat row of wooden beach houses nestled at the bottom of a buttery dune. Looking around – no lofty mansions or government palaces in sight – it was certainly not how I'd initially imagined my weekend in The Hague.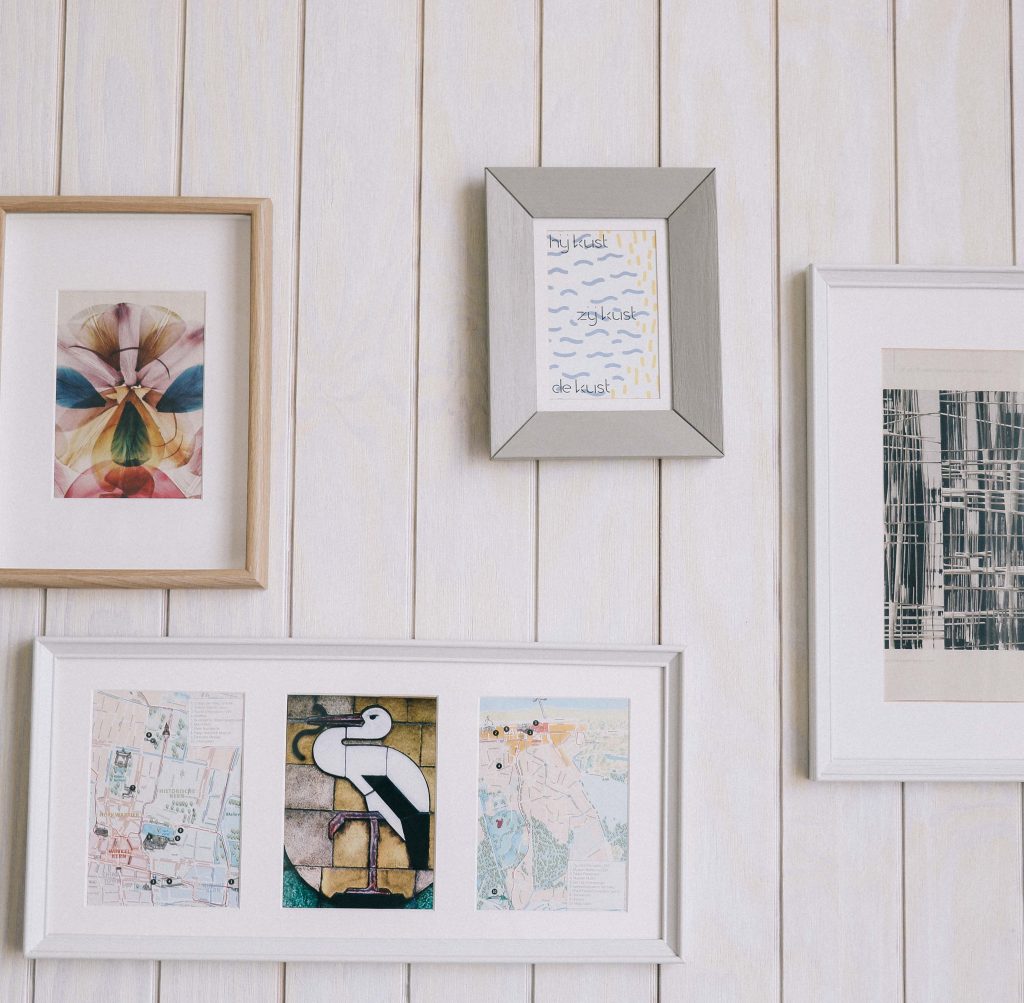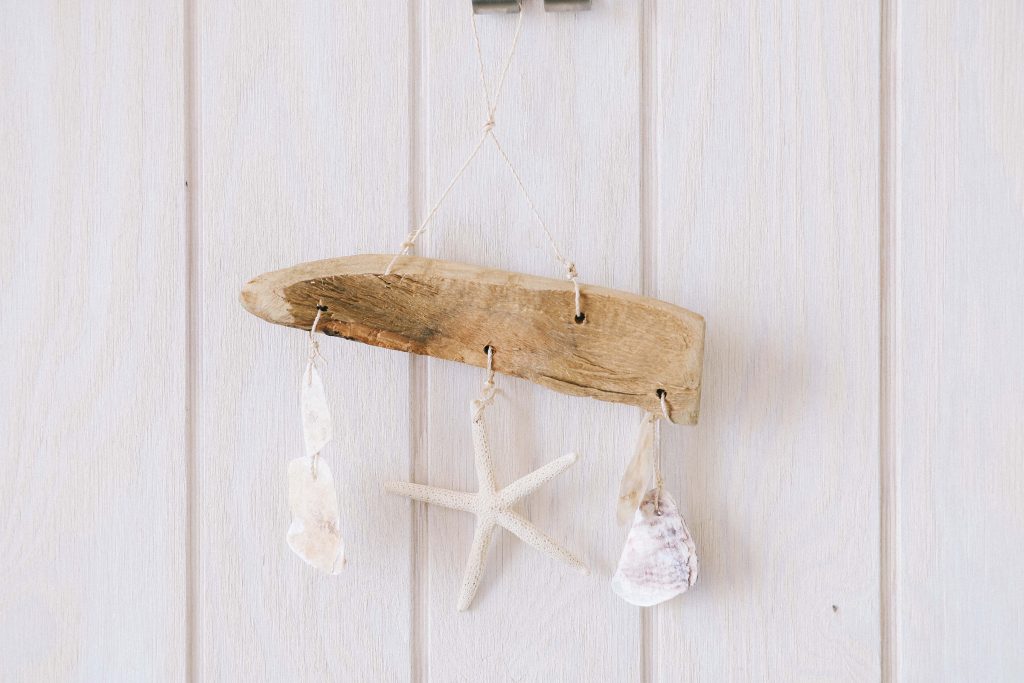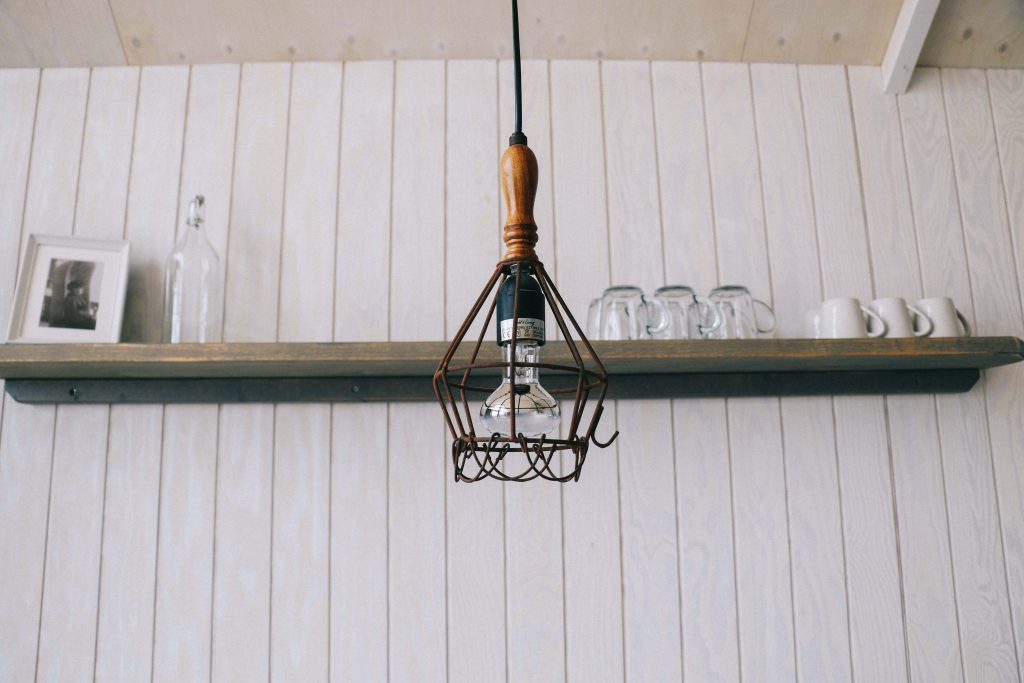 It seems that whilst a city of familiarly cobbled streets and bike-lined canals, The Hague also identifies itself as a coastal city – this vast expanse of soft sand and pale blues skies simply its extension. Kijkduin, just a 30 minute cycle ride from the city, is particularly popular with those looking for somewhere a little quieter to spend their weekends, away from both the centre of the city and the crowds of its neighbouring resort: Scheveningen. Looking around, Kijkduin seemed a peaceful, sweet little place. Its palette reminded me of a Turner painting.
Our beach cottages only recently completed, we climbed the dunes and stepped inside to the smell of sawdust, salt and freshly washed linen. Leaving the door open – the sound of the North Sea filling the little space – we explored our home for the night. A fine example of bijous living, our cottage came complete with a small living area (a table, sofa and television included), a kitchen area, two bedrooms (one double), and a fully functioning bathroom. Both at once compact and spacious, the house reminded me of a sustainably built version of Dr Who's The Tardis. It's an ideal place to stay for anyone enjoying a weekend in The Hague.
(Alternatively, The Hague's other glittering hotels can be viewed here).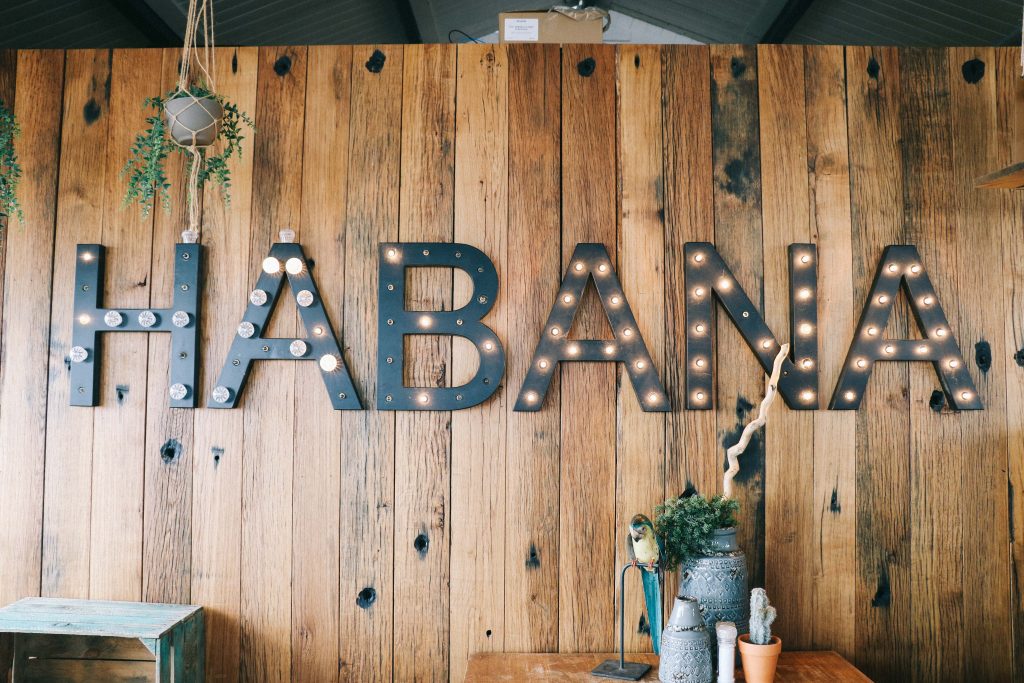 For those who are staying at the beach houses and are hoping to eat out, then a small cluster of cafes and restaurants await further along the dunes. After a short walk up a makeshift gangway, we arrived at one such place: the Habana Beach restaurant. Not your usual clapboard, sticky-floored seaside bar, the restaurant was a vision of industrial-styled fireplaces, towering Budha Heads and decorative parrots. It was an eclectic combination that somehow worked. Over platters of freshly cooked crockets, meats and delicate cheeses, we were told how the windswept beach in front of us transformed during the summer months; an almost Ibiza-esque atmosphere descending over it. Lounging on giant, purple pillows, families and couples wile away the hours here until the sun dips below the horizon and the temperature drops. The Hague – a stalwart for peace and justice – apparently also had a Balearic side.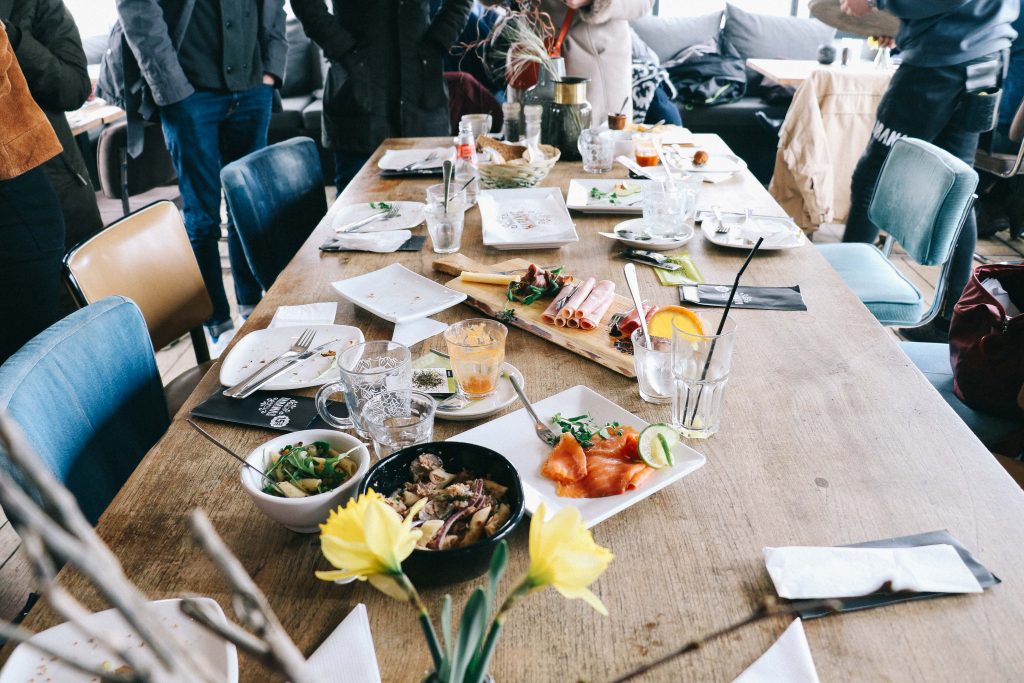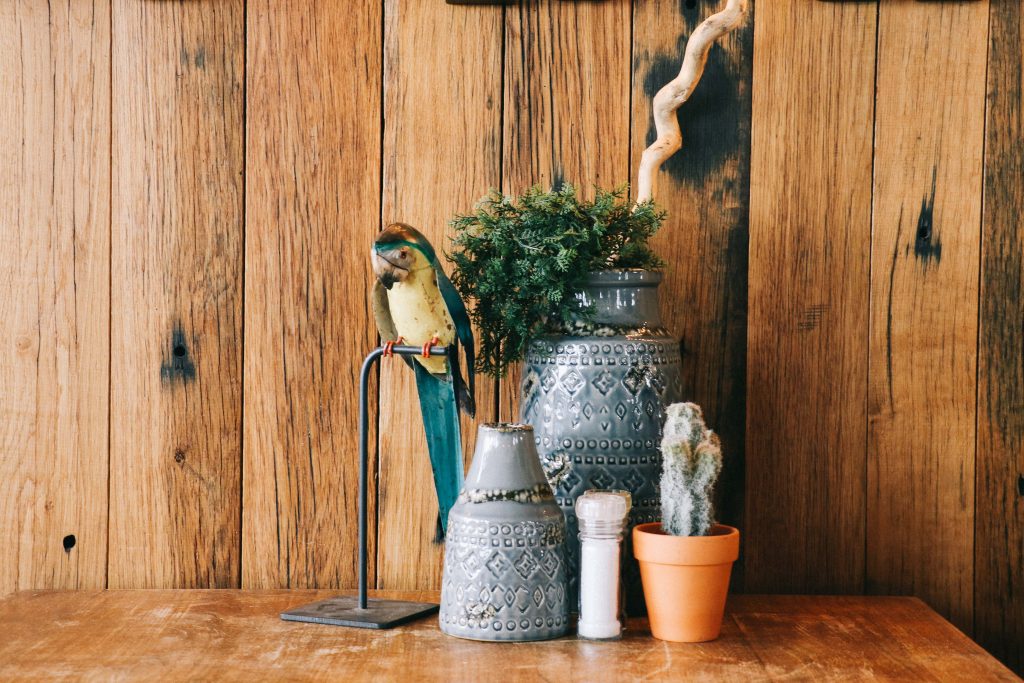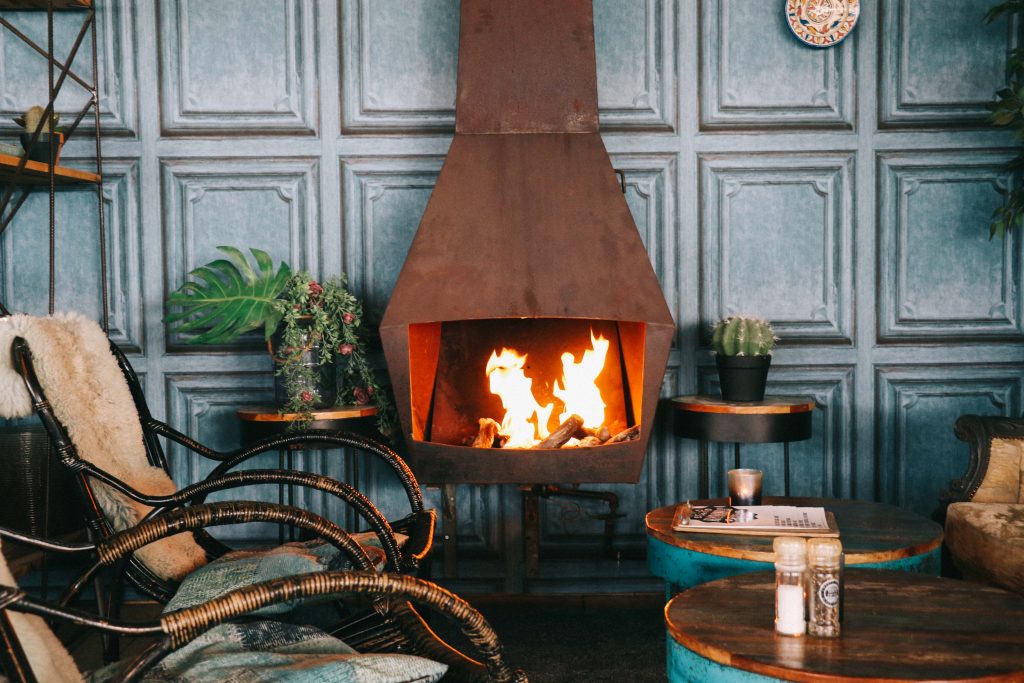 Things to do in The Hague
To pre-book city tours or attractions in The Hague ahead of travel, take a look here.
Our glimpse of seaside living complete, it was time to head into the city. Arranged neatly inside a small minibus, we left the sandy dunes behind for The Hague's more regal looking embassies; a journey that took less than twenty minutes. Entering the city and passing rows of colonial-styled mansions, this was the weekend in The Hague that I'd been imagining.
With the streets narrowing, we bumped down familiarly Dutch-looking lanes until we reached the city's crowning street: Lange Voorhout. Designed in an 'L' shape and surrounded by a sea of purple crocuses and ancient linden trees, this grand boulevard was once the Netherland's version of London's King's Road: everyone wanted to be seen here. Throughout the 18th century, residents would head to this small part of the city each Sunday, eager to attend the weekly parade. Here they would wave superiorly from their horse-drawn carriages as they rode the loop.
Our guide for the day, the fabulously eccentric Remco, mimed the events for us – trotting up and down the street whilst waving graciously to his imaginary admirers. "You know, in the Hague, everything is bigger and better than anywhere else", he declared with a flourish. "This street – these buildings – these flowers – everything is just better". He smoothed his moustache down as he said this, straightening his blazer. "If you don't believe me just look over there". He gestured dramatically to the infamous Hotel Des Indes. "Everybody wants to stay there, my darlings". We watched as a shining black Bentley pulled up in front of the famous hotel, a huddle of porters rapidly gathering around with umbrellas. It did all feel irresistibly sophisticated. Had I a horse and carriage to hand, I might just have taken off down Lange Voorhout myself.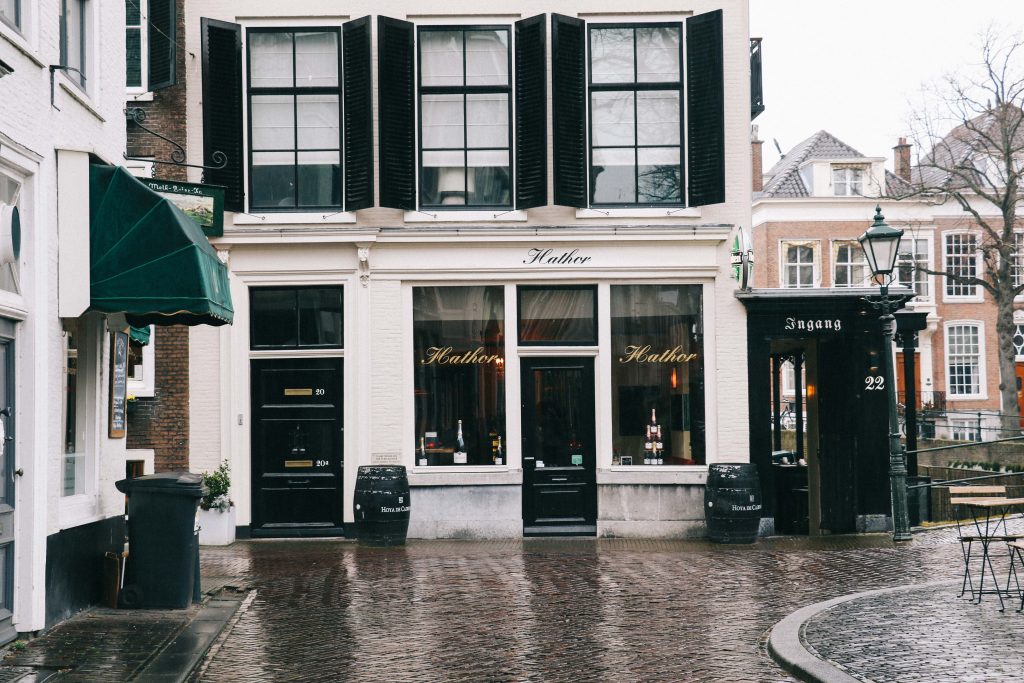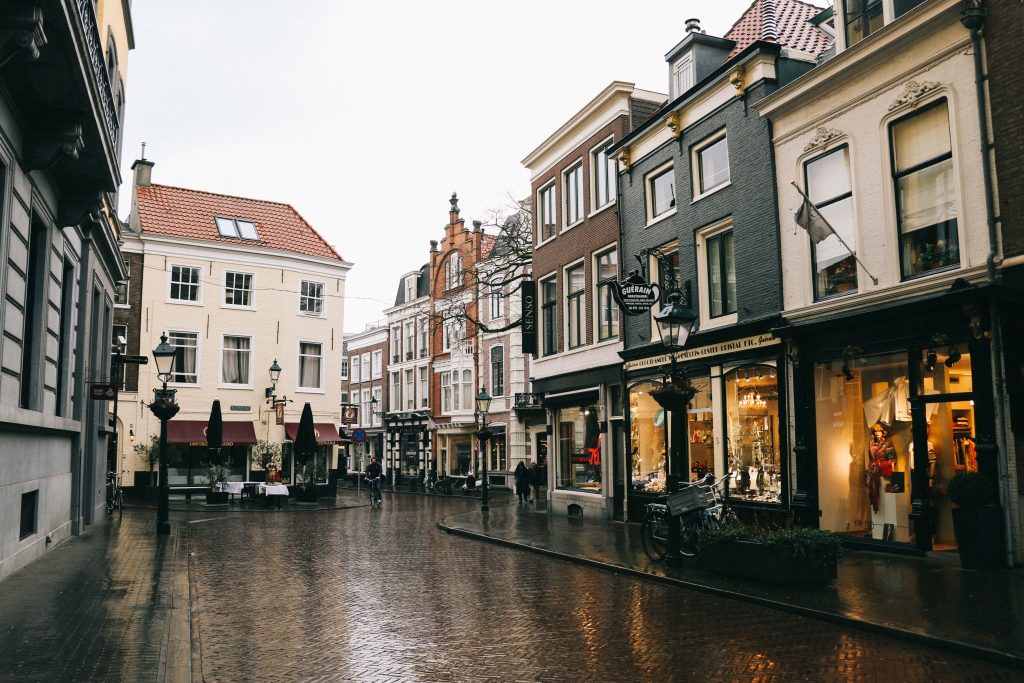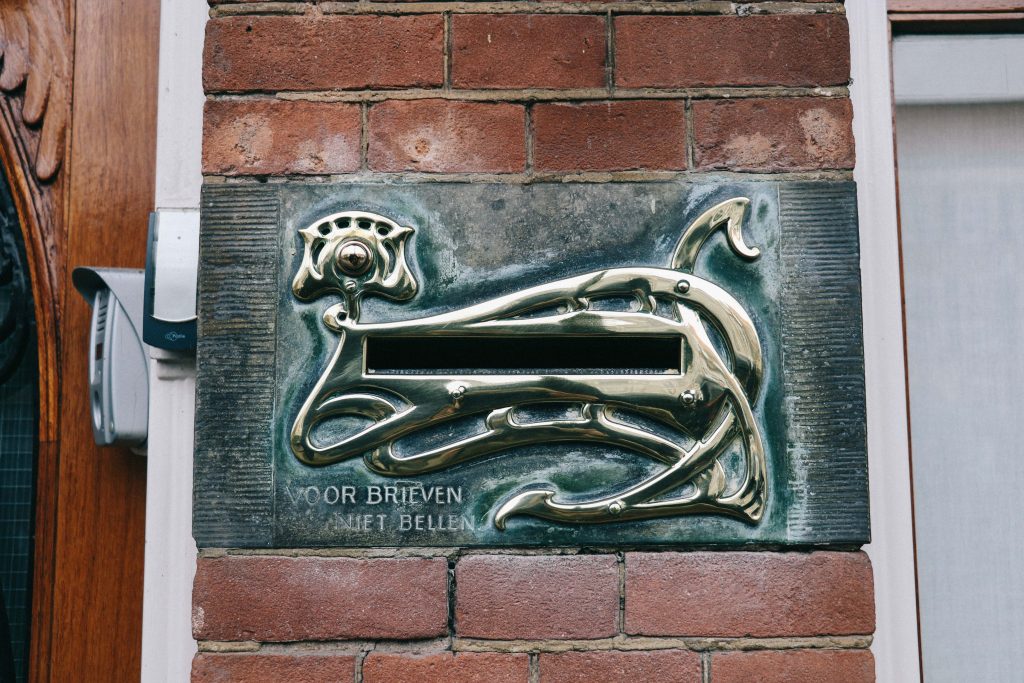 Things to do in The Hague: Escher in het Paleis
The rain now falling, we hurried inside one the city's many palaces: the former winter residence of the Netherland's much-loved Queen Emma. No longer occupied by the royal family, this grand townhouse is now home to the popular Escher Museum: Escher in het Paleis. Displaying a permanent exhibition on the Dutch graphic artist, here the surreal works of MC Escher mingle with glittering diamond chandeliers, polished bronze staircases and enormous bay-fronted windows. Displayed over three floors, guests are shown the surreal work of Escher as "an incredibly bored" teenager, through to some of his most impressive mathematically driven pieces, made some thirty years later. A wonderfully contrasting place – exhibiting a peculiar blend of dazzling luxury and monochrome realism – the Escher in het Paleis is well worth a visit for anyone spending spending a weekend in The Hague.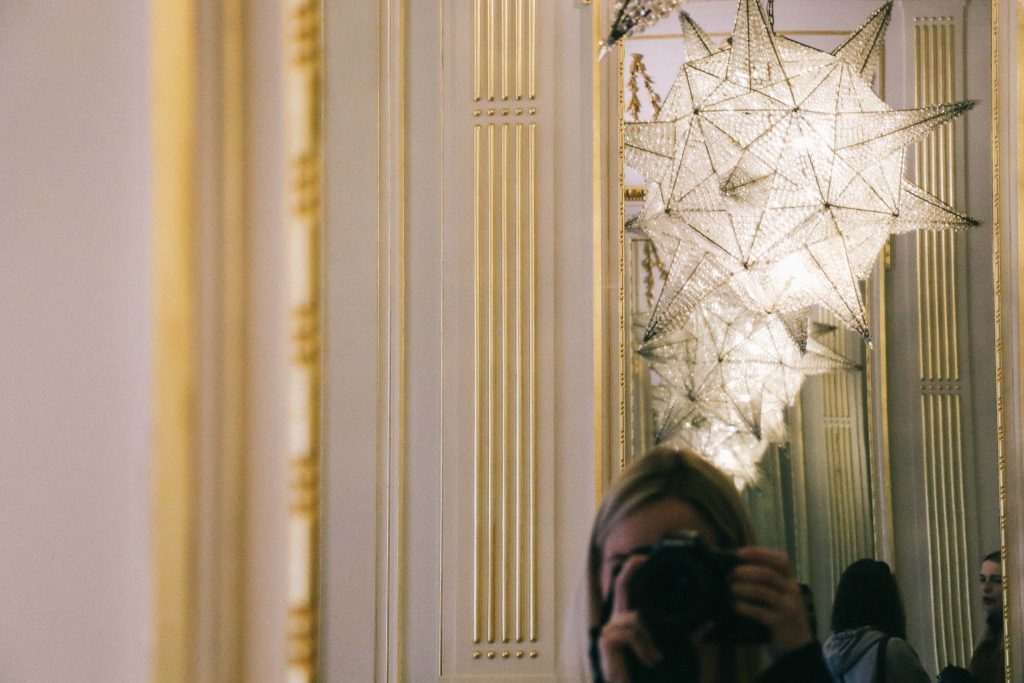 On the outskirts of the city, just 4km from the central railway station, lies a foreboding, high-rise building. Surrounded by busy highways and compact industrial units, this part of The Hague feels a world away from the historical streets surrounding Lange Voorhout: urban and industrial, rather than historical or noble. After a short taxi ride there, we were ushered inside and into a waiting elevator – the floors quickly falling away as we shot upwards. Blinking as we stepped out – a small forest of potted plants greeting us – it seemed that we'd arrived at our next destination: The Hague's award-winning Urban Farm.
Things to do in The Hague: The Urban Farm
"Would you like a green shot?" a girl asked as I stepped inside. She smiled and handed me a small glass that smelt of celery and mint. "Everything has just been freshly picked from the farm upstairs". She pointed quickly upwards. Gazing towards the ceiling, I tried to imagine what she was talking about. Were there floors of grazing sheep up there? Lumbering miniature tractors and swaying cornfields? Were there cows?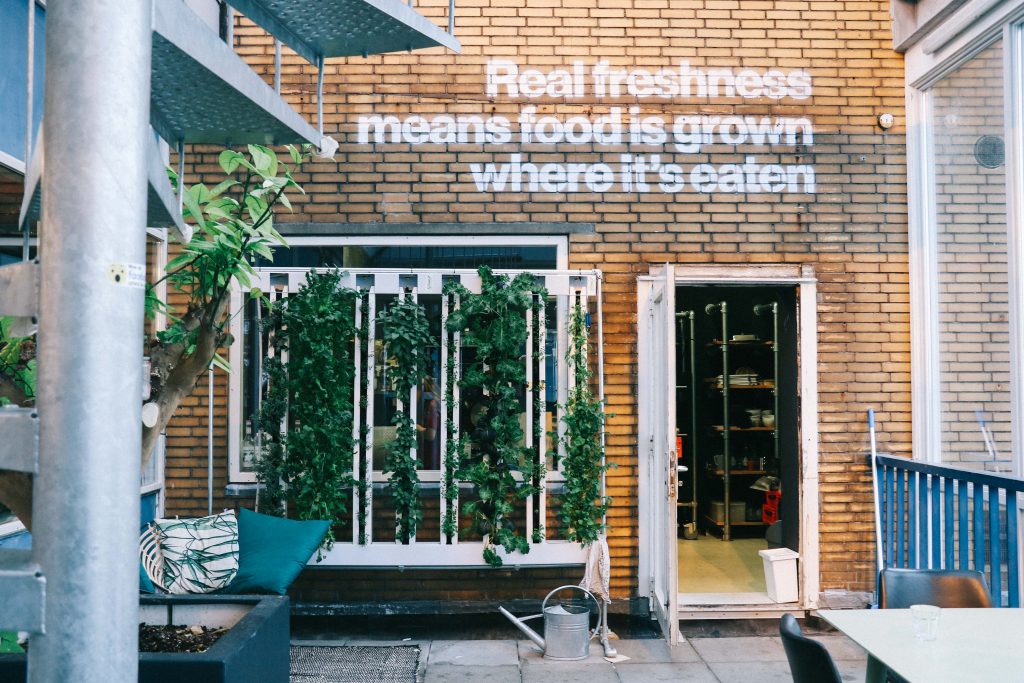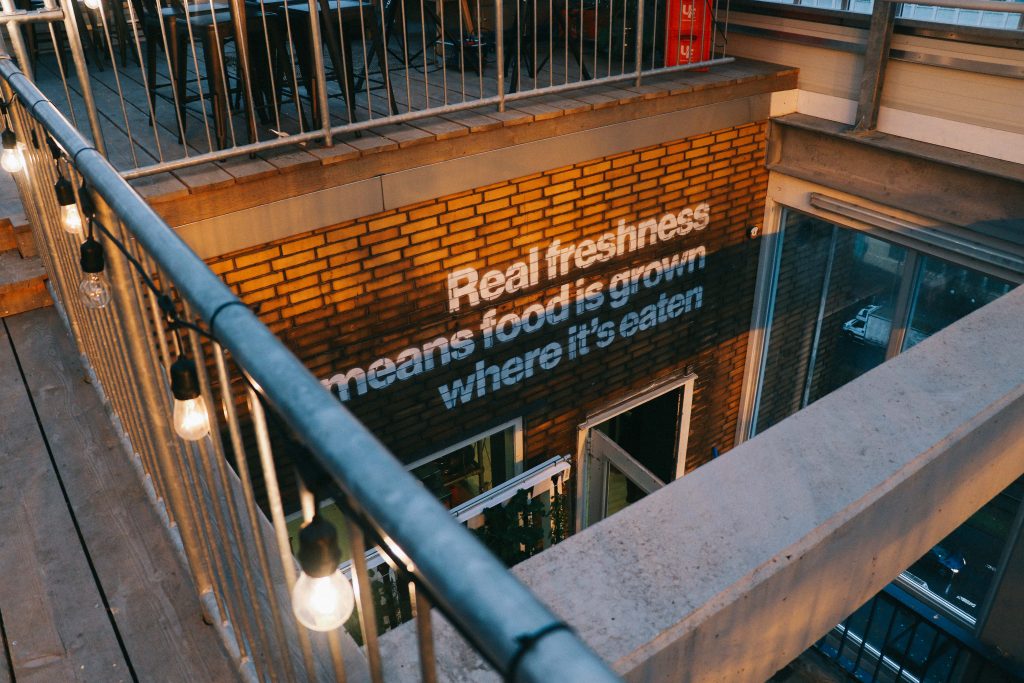 The Urban Farm is the posterboy for The Hague's 'Freshness Revolution' – a campaign driven by the want to provide food to the city that is local and fresh, rather than the product of a thousand mile pilgrimage. Yet to produce food at this scale, and all within the confines of the city, innovation and planning is required: something that The Urban Farm is pioneering.
After being handed hairnets and boiler suits, we were summoned to witness this innovation firsthand – exploring both the farm's fishery and its expansive greenhouse. Dedicated to sustainable farming, free of both pesticides and antibiotics, The Urban Farm is based on an updated version of aquaponics. Here, waste from the fish is used to fertilise the plants, whilst the plants purify the water that the fish enjoy. The Urban Farm, it seemed, was its very own high-rise version of the Circle of Life.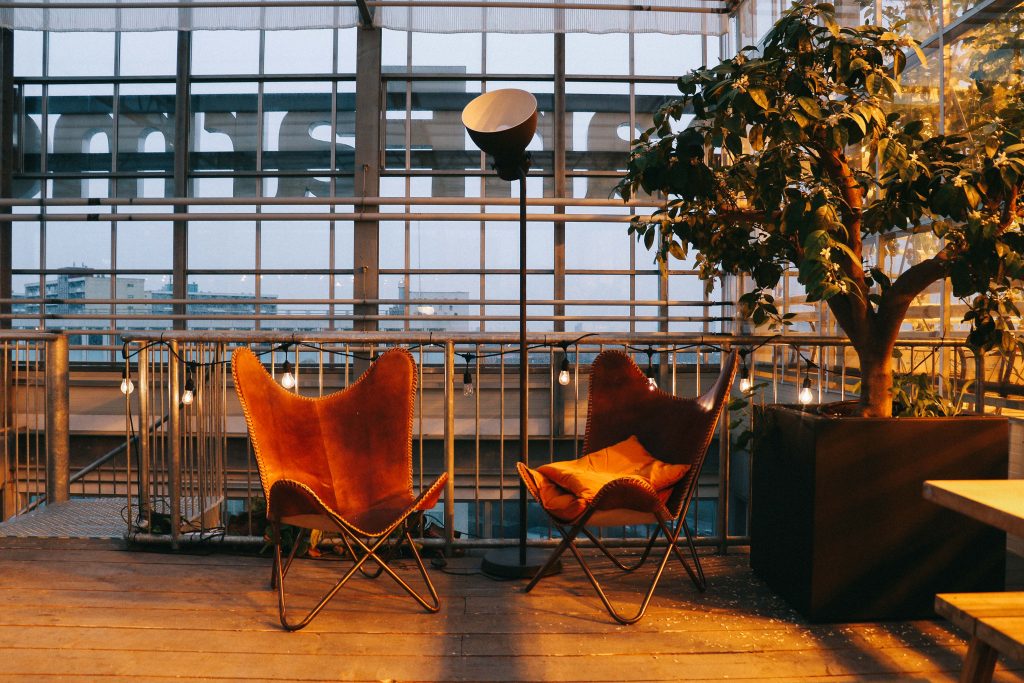 Shuffling like factory workers up the stairs, we eventually entered through the door that led into the farm's greenhouse. It was a jungle. Positioned at the very top of the building, the blurred lights of The Hague visible below through the rain, this rooftop greenhouse was a sea of green: peppers, cabbages, lettuces, aubergines, herbs, tomatoes, chillies and spinach all jostling for space. Around us, bees and insects hummed, and warm lights coaxed the smaller plants upwards. It was an incredible sight. "We don't need to use insecticides – we just release bigger insects into the air and they deal with the smaller bugs", our guide told us knowledgeably. In her hand was a small packet of wasp eggs.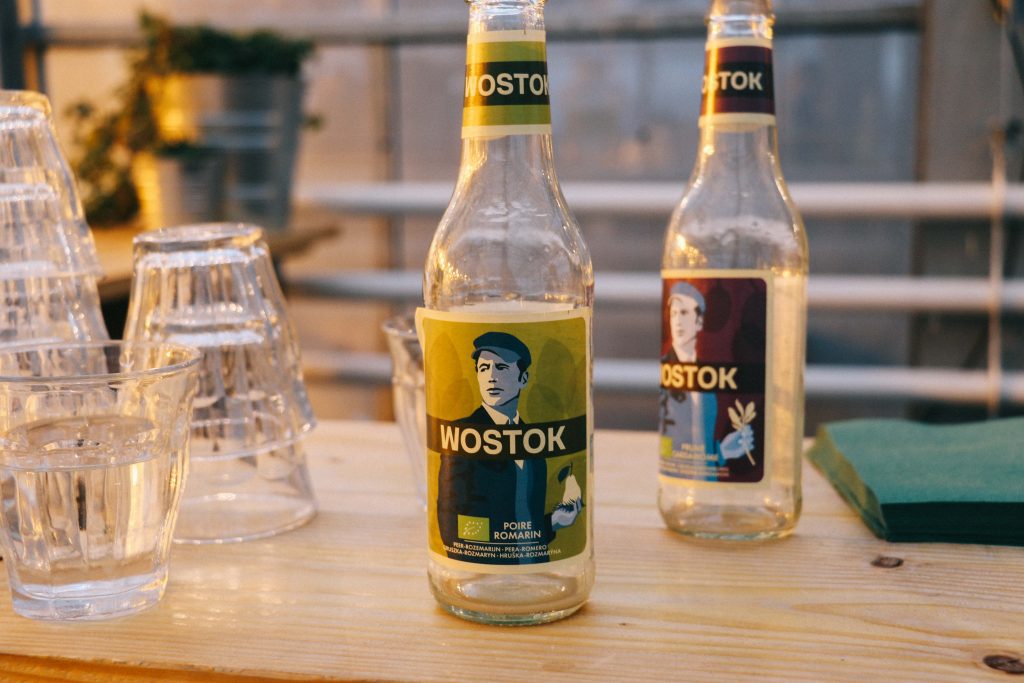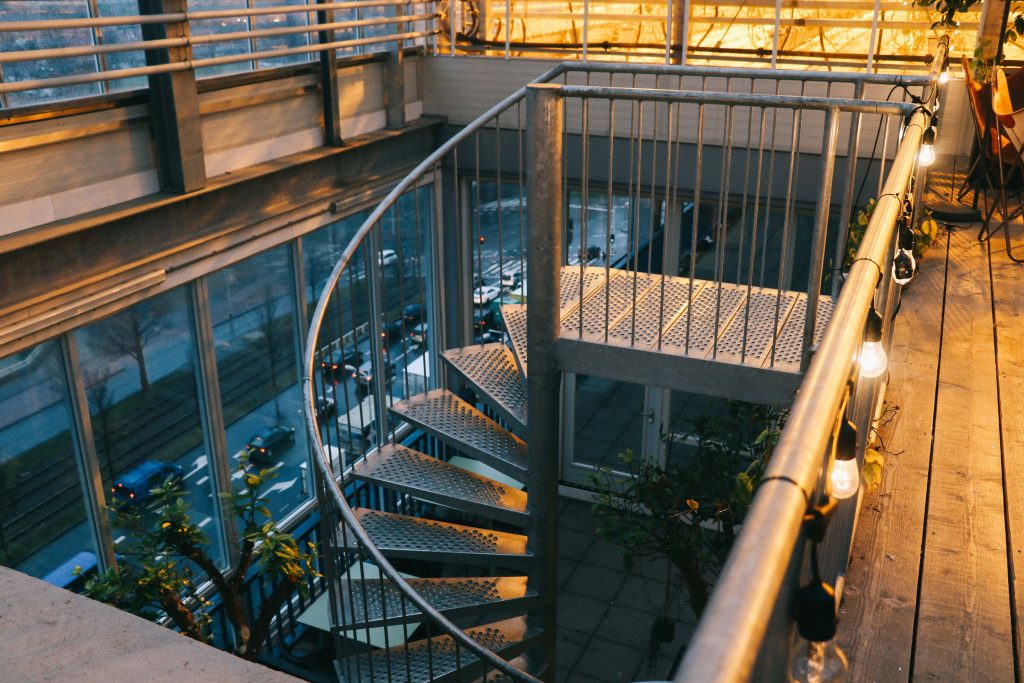 Venturing down an aisle of tomato plants – their fruit thick, fat and plump – I harvested some of my own, popping them in my mouth as I went. Sweet and juicy, they would be delivered to shops and market stalls just a few miles from here. Indeed, no one item from The Urban Farm would travel more than 5km before reaching its end stop. It was an initiative that truly blew me away, and one I'd highly recommended visiting if spending a weekend in The Hague. For any interested visitors, tours begin at €18.5 for adults and run throughout the week.
Our second day in The Hague began with a return to its more statelier, cosmopolitan side. After dinner the previous night inside one of the city's former bank vaults (bookable here via Hotel Indigo), it was a side to the city that I'd taken a shine to.
Things to do in The Hague: The Peace Palace
Dutifully assembled inside our minibus, we were headed towards the one place that all residents of The Hague wanted to visit – the city's famed Vredespaleis (Peace Palace). The most photographed building in The Hague, decorated with soaring Neo-Classical turrets, the Peace Palace was the donation of American philanthropist, Andrew Carneige, in 1903, for use by the then International Court of Arbitration. Donated in the spirit of fostering peace throughout Europe, the building ironically opened just a few years before the outbreak of World War I. However, its mission prevailed and the Peace Palace eventually become home to the UN's International Court of Justice; its famous 'peace flame' flickering eternally outside.
Whilst tours to the public are available, securing one can be difficult. When the Court is in session the Palace closes entirely to the public – something that can happen fairly frequently. However, fate was looking down favourably on us the morning that we arrived – a hearing between Bolivia and Chile due to start the very next day. Whilst the Court was set up ready to hear this international dispute, we were permitted a brief peek inside.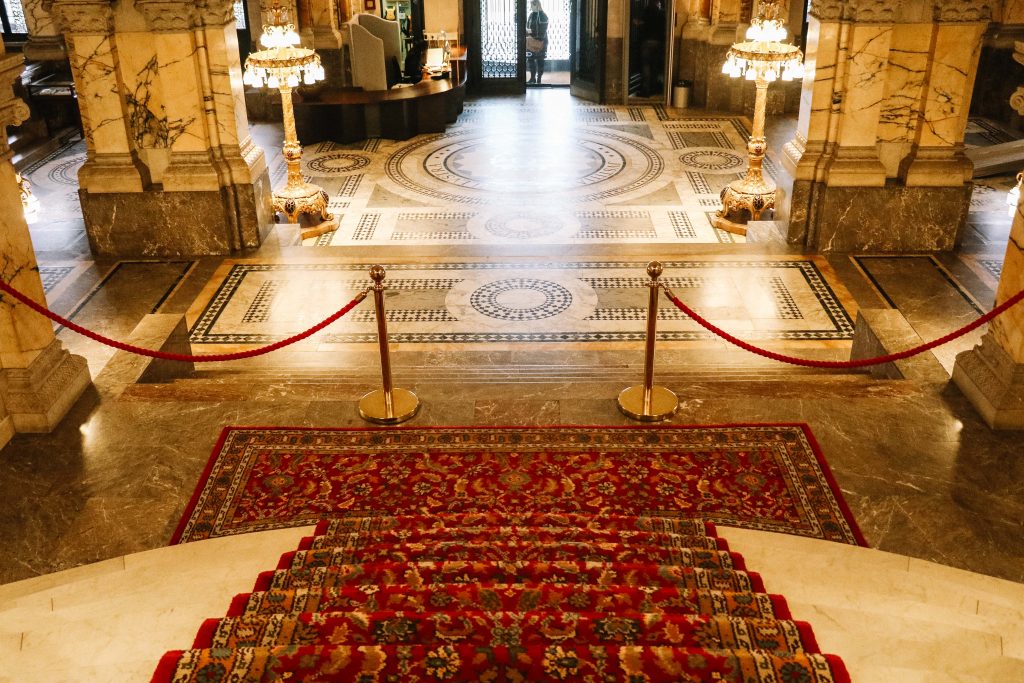 Through the doors of the palace waits a vast, marbled interior: a winged flight of stairs taking centre stage. Above, the ceiling is as intricate and detailed as the Sistine Chapel, with the Goddess of Peace gazing peacefully downwards. Gold statues, ornate lights and mosaics decorate the floors, whilst statues of world leaders such as Mandala and Ghandi stare back at the Palace's many international visitors. It is a dazzling place.
Although not all parts of the Palace are open to the public, visitors are able to see inside the Court itself (provided that it is not in session). Entering the vast space, The International Court of Justice felt less a courtroom and more a ballroom. Filled with what is said to be the world's most beautiful example of stained-glass windows, each depicting 'The Evolution of the Peace Ideal', it is here that fifteen of the UN's judges gather to uphold international peace, right in the very heart of The Hague.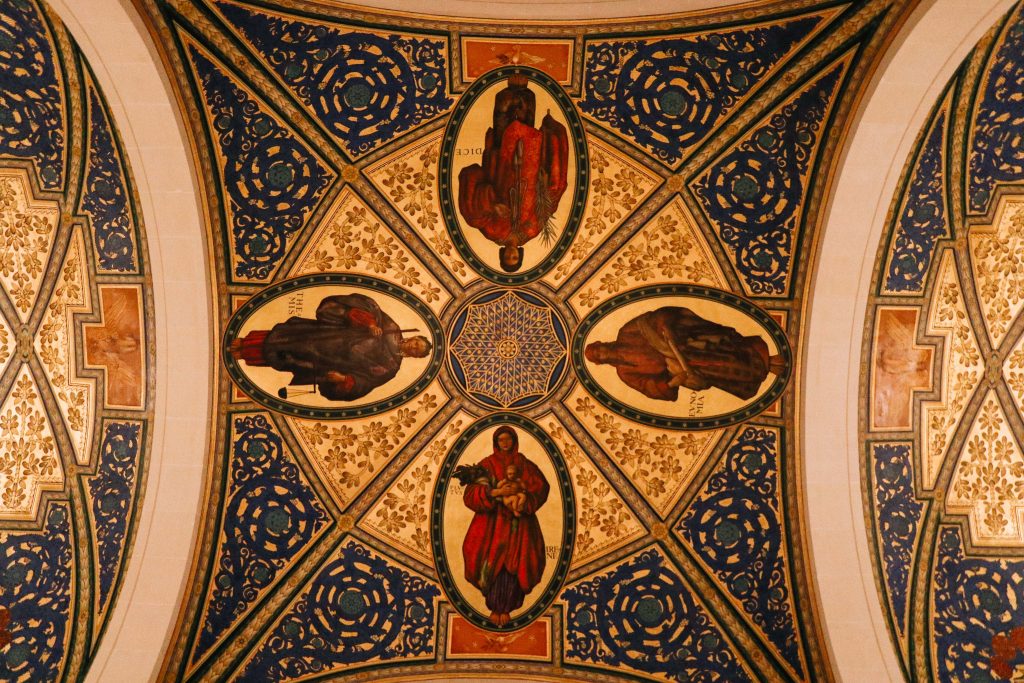 Sitting inside the quiet courtroom, chandeliers adorned with tiny, golden doves hanging high above me, I thought again of The Hague's diversity. In just twenty-four hours the city had dazzled me with its bohemian beach resorts, its flair for creative innovation, its clutch of magnificent museums and its preference for fine dining. Added to this was now its undeniably cosmopolitan air – that palpable sense of peace and justice that filled the many corridors of the Peace Palace. It's a character trait that the city certainly prides itself upon. Reluctantly leaving the magnificent courtroom behind, I wondered what last surprises our weekend in The Hague would have in store.
Things to do in The Hague: The Beach
After lunch at the bustling beach resort of Scheveningen – one comprising of sandwiches atop a 50 metre Ferris Wheel – I thought that perhaps the city had shown its last surprise hand. I'd certainly never enjoyed afternoon tea a few miles above the ground before. Yet, as we left the wheel an hour later, we were told that our weekend in The Hague had one last surprise. Leaving behind the streets and beaches of The Hague, we were now headed for a remote and secluded estate. Surrounded by wild deer and thick, dense forests, our final destination was resident in a historic, woodland haven – one that as we drove through it, reminded me of a Scandinavian forest.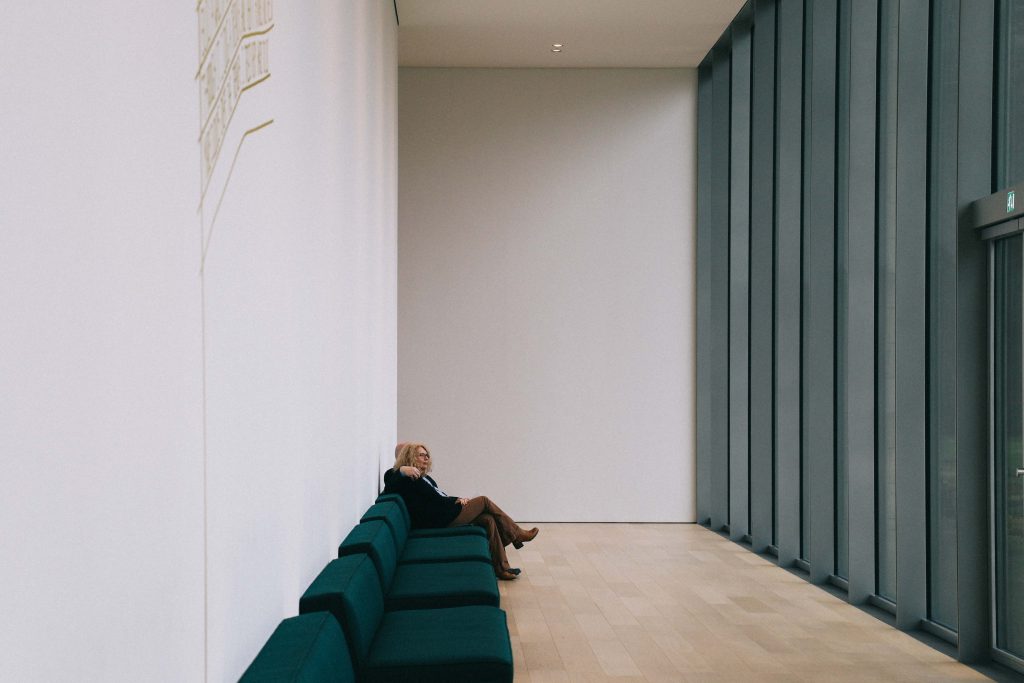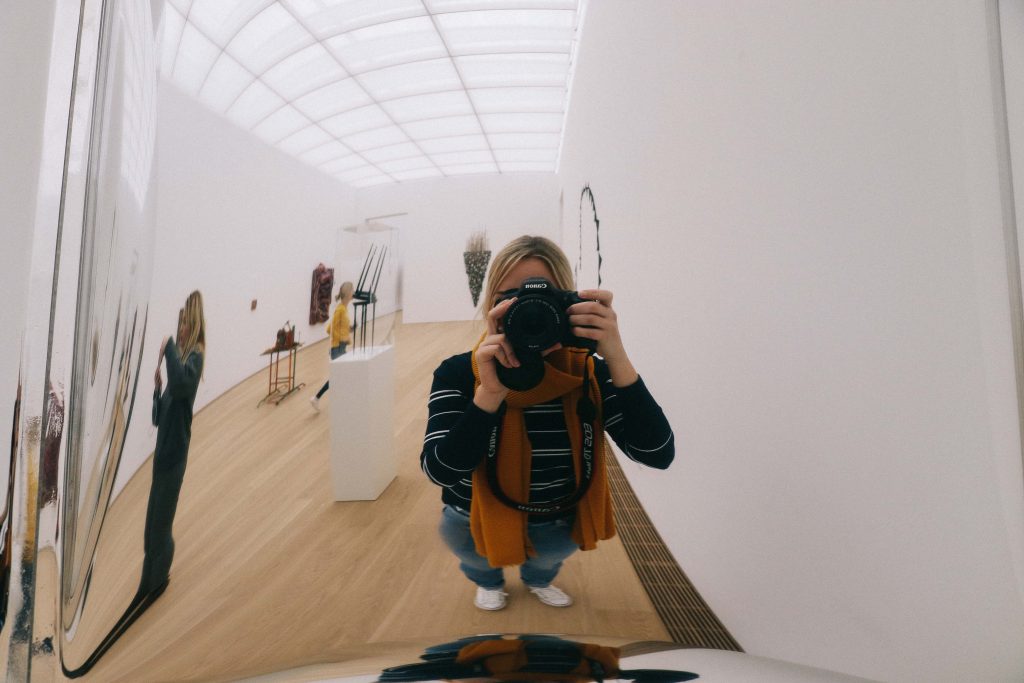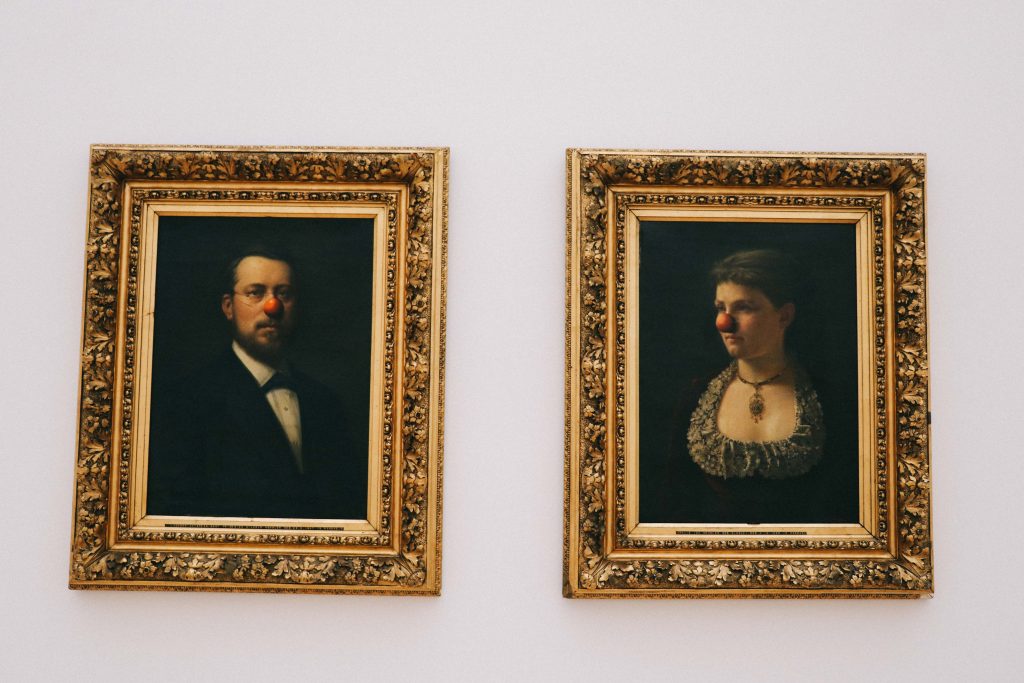 Things to do in The Hague: Museum Voorlinden
Stepping out of the taxi, the sound of a rushing river to my right, I looked up to see a vast, glass building appear from between the trees; pink, neon lights shining through the rain. It was Museum Voorlinden. Situated on the historic, 17th century Voorlinden estate, the Museum declares itself an 'oasis of tranquility in the hectic city': a place for peace and contemplation. Surrounded by bubbling brooks, lush green meadows and the sand dunes of Wassenaar, Museum Voorlinden is privately owned and opened only recently in 2016 – offering both permanent and temporary exhibitions.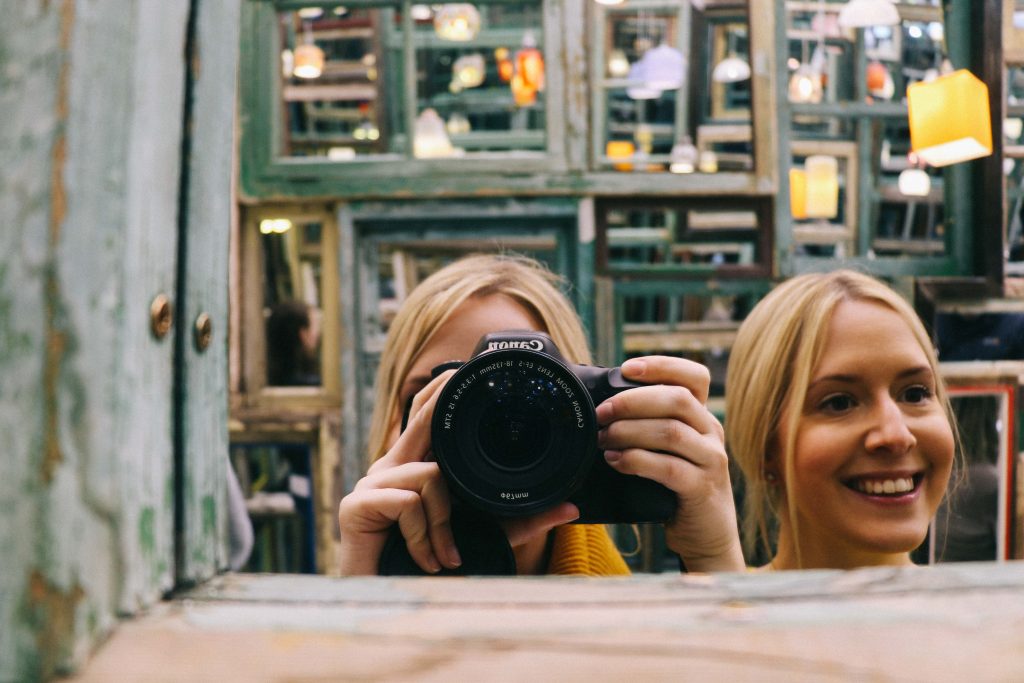 Stepping inside, the smooth wooden floors leading seamlessly to floor-to-ceiling height windows, the Museum reminded of a James Bond hideaway: a place where a rich oligarch might spend his days, surrounded by nature and exquisite art. It is a truly stunning space. Including permanent pieces by artists Ron Mueck and Richard Serra, the museum is an eclectic mix of giant swimming pools (empty, aside from a small film of water that runs along the top), secret mirror-filled hideaways, a set of hand-sized elevators (that are fully operational), and an enormous corten steel sculpture, that doubles up as a maze. With the scenery of the Voorlinden estate ever-present, each corner of the gallery offers a new, standout piece. It's a museum as surprising and unexpected as the city that it calls home, and a must-see for anyone spending a weekend in The Hague.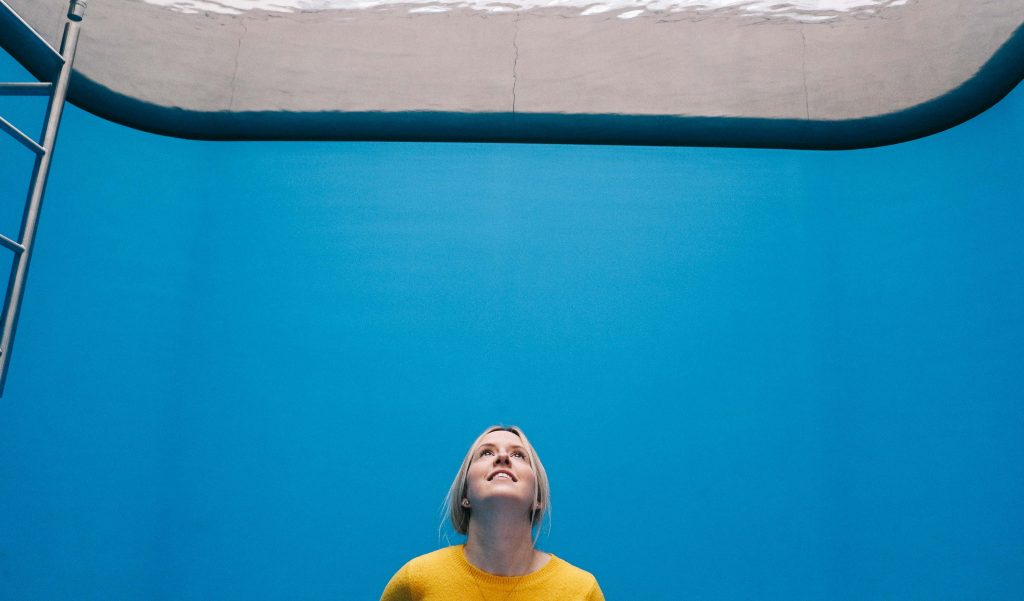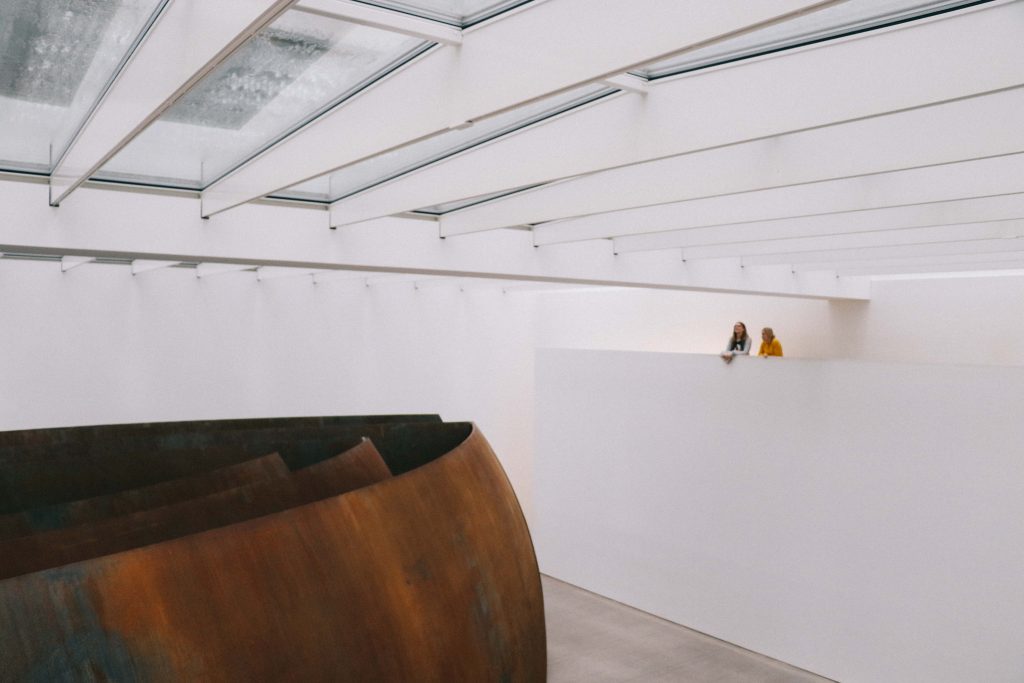 To pre-book city tours or attractions in The Hague ahead of travel, take a look here.
Boarding our minibus for the final time, I watch as Museum Voorlinden disappears back into its woodland hideaway: a glowing box of colours hidden within an unsuspecting stretch of woods. It seemed a fitting analogy for The Hague overall. Commonly thought of only as a city of diplomats – of pinstriped suits, dark cars and shined shoes – beneath this is a place bursting with colour, creativity and fun. Even the Court of Justice, a place at the very heart of this professionalism, is a space filled with dazzling detail. A city of contradictions and surprises – where UN Judges weekend on the beach, and where high-rise farms overlook glittering embassies – it's perhaps understandable why so many people find The Hague such a mystery. It is a city that is brilliantly difficult to predict.
Thank you to The Hague Marketing Bureau for organising our weekend in The Hague. As a well-connected and fairly small country, we'd highly recommend pairing your visit with a trip to the Dutch cities of Amsterdam or Rotterdam. Both are places that we could visit time and time again.
Other European city ideas:
Pin it: Things to do in The Hague