Do you suffer from travel anxiety?
We can help you overcome anxiety and see the world.
13 Best Things to do in Gdansk, Poland
We decided to book a weekend break to Gdansk after learning that it was not only one of the best places to visit in Poland, but also one of the prettiest (and, cheapest).
Itching to book a budget European city break, we'd considered all the usual suspects (Warsaw, Tallinn and the likes), but wanted something a little different – somewhere that we didn't know much about.
Thankfully, our Instagram community came to the rescue, promising us that visiting Gdansk in the summer would deliver on all fronts. In fact, out of all the responses we received, it seemed that a city break to Gdansk was the most popular recommendation.
One of Poland's oldest cities, Gdansk is not only unimaginably beautiful (parts of it look straight out of Disneyland), but the product of a long and turbulent history. Thanks to this fascinating backstory, it's a place filled with historic sights, magnificent buildings and world-class attractions. Added to this the fact that it's also an incredibly cheap place to visit and you've got yourselves a perfect European city break.
Below is our round-up of the 13 best things to do in Gdansk; including where to visit for the best views of the city, where you'll find the nicest places to eat in Gdansk and where you'll uncover the prettiest street in Poland.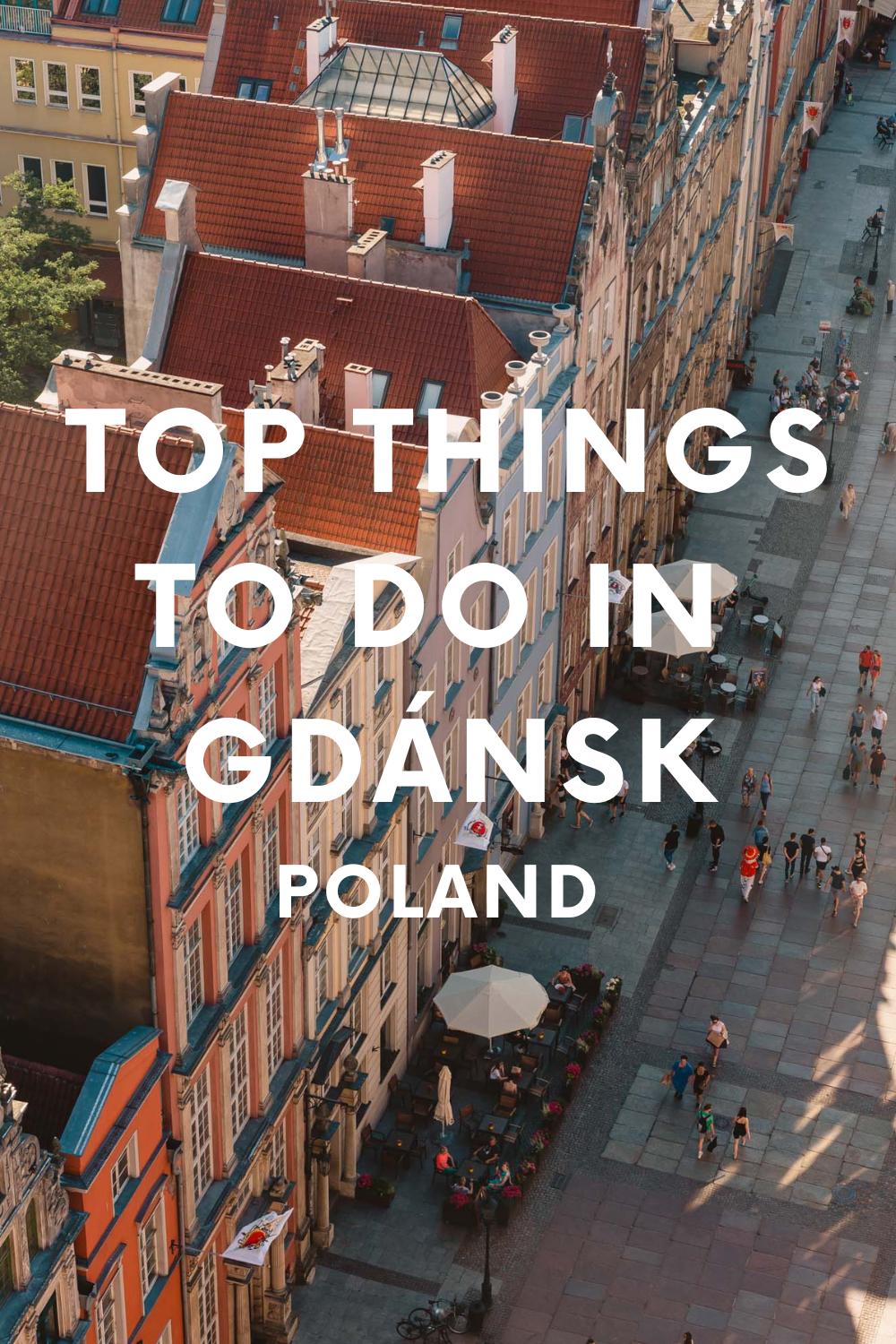 13 Best Things to do in Gdansk, Poland
1. Walk Długa & Długi Targ Streets
When first arriving in Gdansk, you'll undoubtedly want to follow the crowds and head towards its crowning jewel: the magnificent Długa street and Długi Targ (meaning 'long market').
Known as Trakt Królewski (the Royal Route), this long promenade is the very route that the King of Poland would have followed when visiting the (then) largely Germanic dwelling city.
As such, it's predictably stunning to explore and definitely one of the top things to do in Gdansk.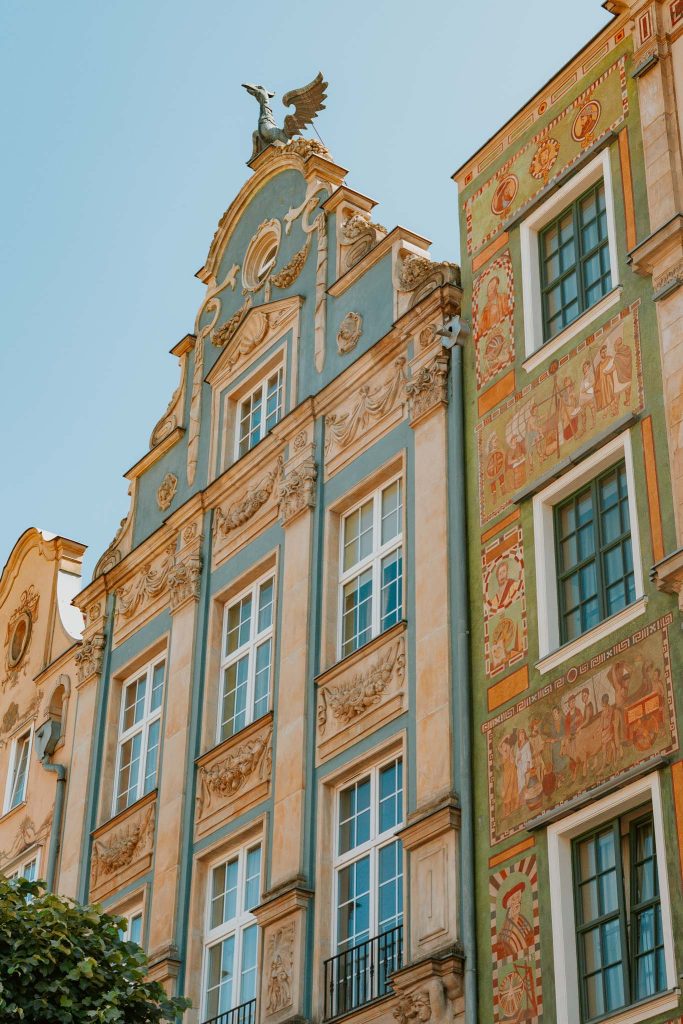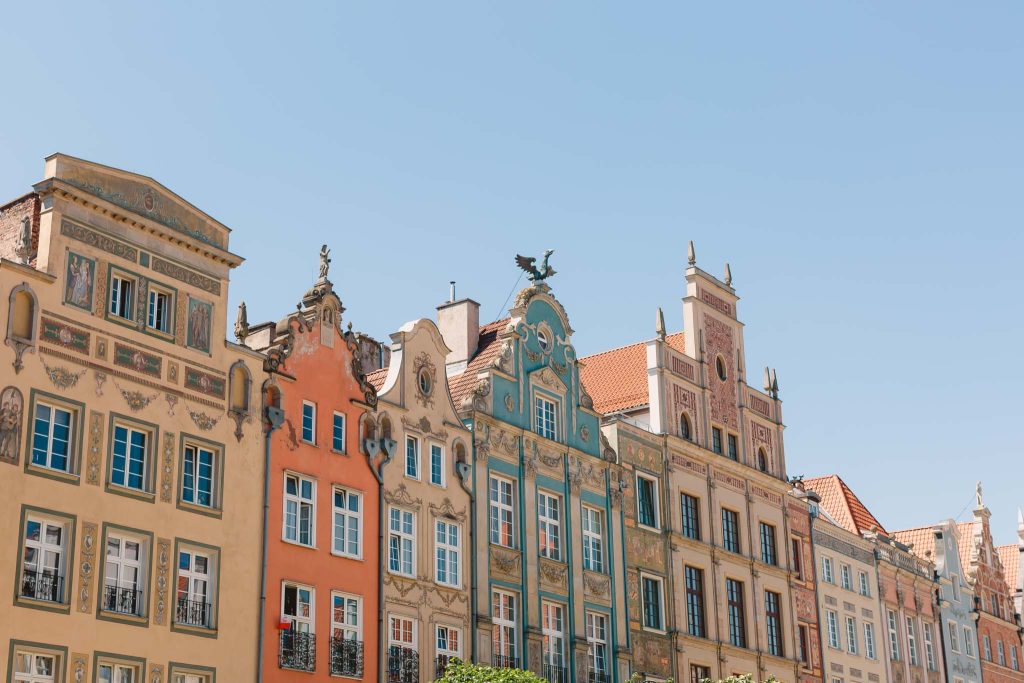 Featuring buildings dating back to the Middle Ages, this is where the wealthiest of Gdansk's citizens lived in traditional (and beautiful) tenement houses. Built by wealthy, sea-faring merchants, these homes would not look out of place in Amsterdam: narrow and tall, decorated elaborately with gables, coats of arms and sweet, blushing palettes.
Heavily influenced by Flemish architecture, parts of this street also look very similar to Lille, in France – something that really surprised us.
Today, this main route is flanked at the bottom by the Green Gate (separating the street from the river) and at the top by the Golden Gate, designed and built by Flemish architect Abraham van den Blocke. The Green Gate is especially impressive and was originally built to house the Polish monarchs (although they eventually decided it was too cold and moved to the equally beautiful Artus Court – just opposite).
Today, this main thoroughfare through Gdansk Old Town is fairly touristy, but we didn't feel that this took away from the magnificence of the street in the slightest. Just remember to keep looking upwards and you'll soon be transported away from the restaurant touts and souvenir stalls.
There are also a few nice places to stop for a coffee along this route, including at one of Gdansk's historic, post-communist 'milk bars' – Bar Mleczny Neptun (more on milk bars below). It's not just fantastically atmospheric inside, but also very cheap – which is always a bonus.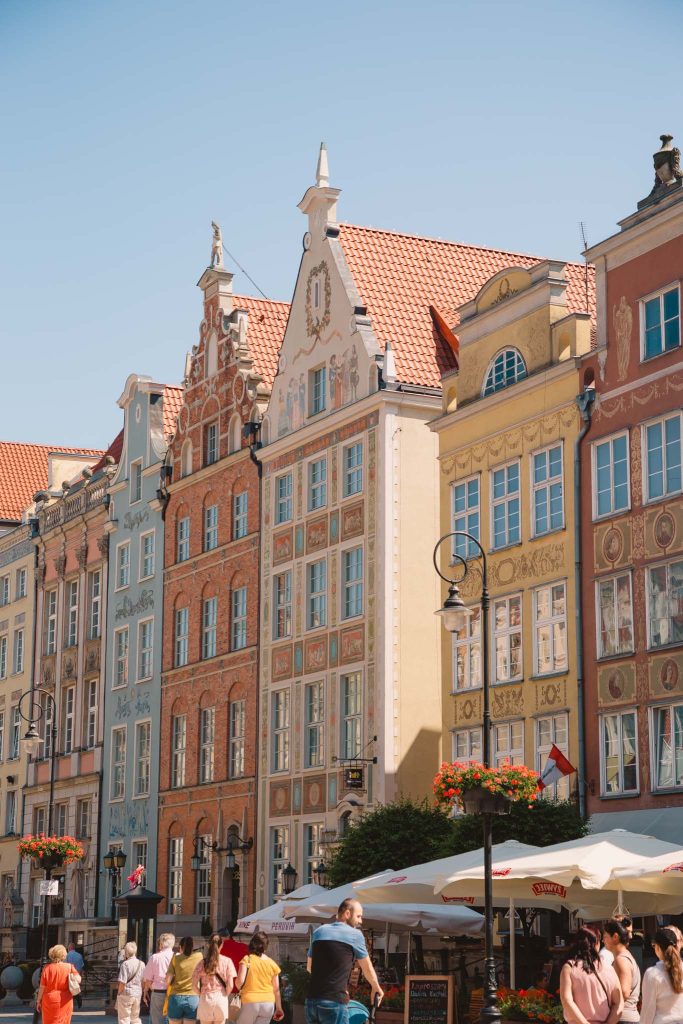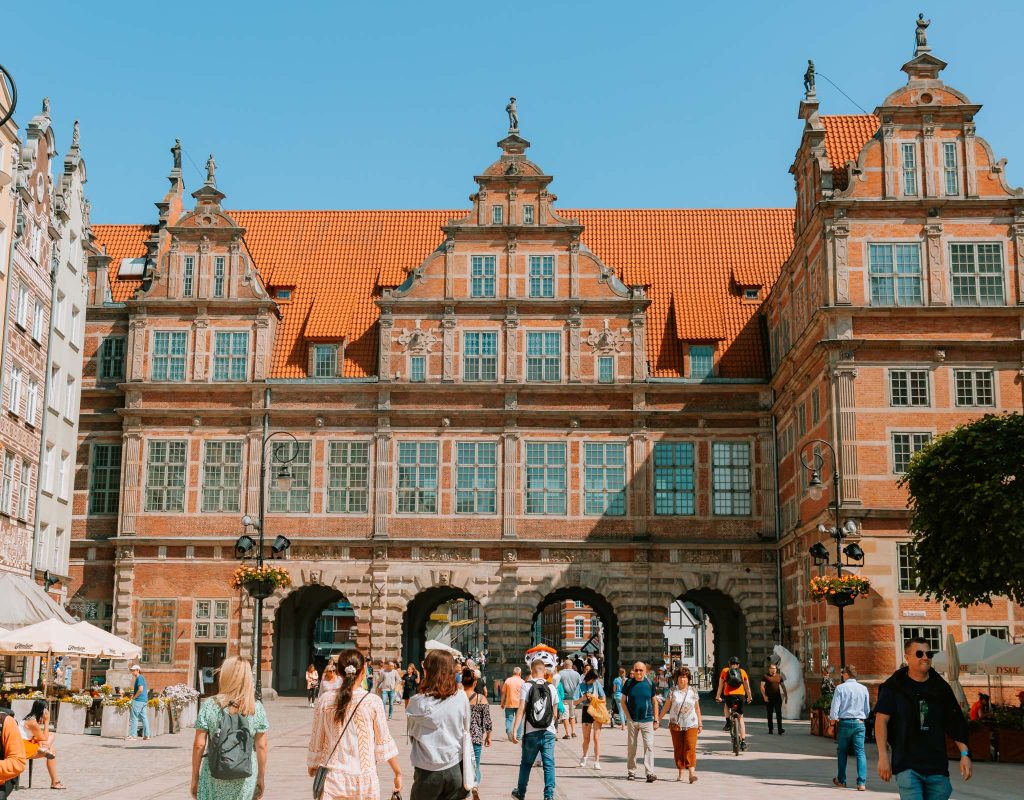 2. Climb the Historic Town Hall
When walking down Długi Targ, it's impossible to miss the imposing gothic tower that looms above you.
Initially, we mistook this gothic structure for St. Mary's Church – one of Gdansk's most popular sights. However, it was in fact the city's historic town hall (or 'Ratusz'), originally built in the early 14th century.
When it comes to best things to do in Gdansk, a quick trip here is definitely one – for two reasons.
Firstly, inside the building, you'll find a branch of the Museum of Gdansk – the city's Museum of Amber. Although a bit of a niche topic, it's a genuinely fascinating place to visit. Indeed, Gdansk is known as the world-capital of amber, having produced every imaginable item from this stone for centuries. It's therefore definitely worth browsing the Museum's vast array of amber handicrafts.
Entry is also cheap, costing 12zł, around £2 (note: the currency in Gdansk is Polish Złoty).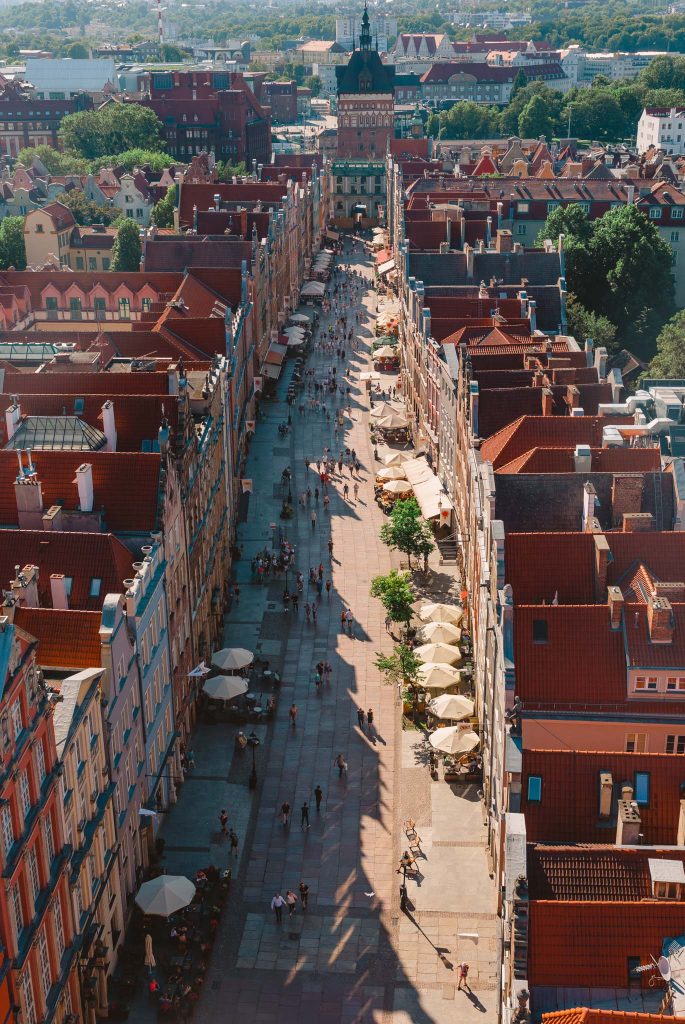 Secondly, it's worth a trip to the Town Hall simply to scale its tower – offering panoramic views across Gdansk (again, a ticket will set you back 12zł).
Controversially, we think the views from here are actually much better than those from St. Mary's Church, as the views aren't as obscured by fence or turrets. It's also a lot less of a climb (around 200 steps, rather than 400 – thankfully).

3. Visit one of Gdansk's Historic 'Milk Bars'
Perhaps not one of the most obvious things to do in Gdansk, but definitely one of our favourite things, was to explore the city's milk bars or 'bar mleczny'.
Polish citizens are perhaps a bit bemused by international visitors' infatuation with these once government-subsidised workers' cafes. Aimed to deliver cheap, fast meals to working Poles, here you could – and still can – grab a distinctly Polish meal for just pennies.
Today, little has changed, apart from an increase in price (although the Polish government is still likely to foot the bill for your cheap meal). Many of these milk bars have also been transformed into fashionable, kitsch and budget diners – attracting young international visitors.
We visited three of the best milk bars in Gdansk and loved every single experience. Not only a chance to try traditional Polish fare (think fried pork chops, pierogi and potato pancakes), each meal set us back just £4 (including a drink).
The best milk bars in Gdansk (in our opinion) are definitely Bar Turystyczny, Bar Stagiewna and, of course, Bar Neptun.
4. Uncover Poland's Prettiest Street
It's fair to say that Gdansk is unbelievably beautiful.
However, one thing we didn't realise was that it's also home to one of the prettiest streets in Poland: Mariacka Street (or ul. Mariacka).
Entirely destroyed during WW2, this charming street was completely rebuilt following the war; with every detail carefully replicated and restored. Lined by a long row of handsome terrace houses, wonderful jewellery stalls, quirky cafes and sweeping staircases, we spent an inordinate amount of time on Mariacka Street.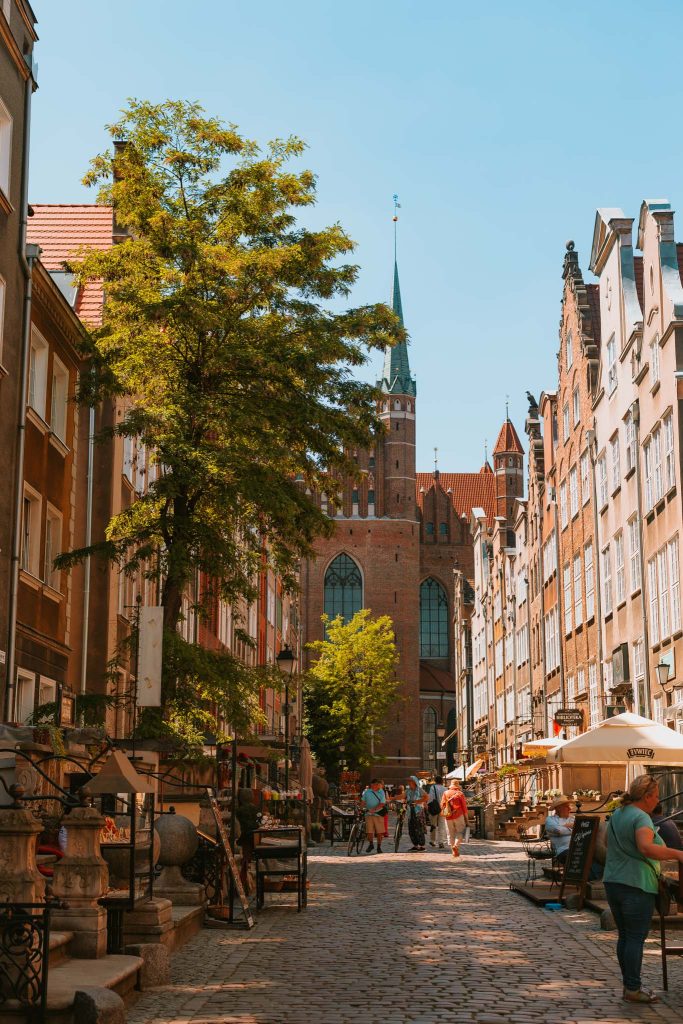 If you're exploring this area, we'd highly recommend visiting the wonderful Drukarnia Cafe; a cool and hipster style coffee hangout, serving delicious cakes and drinks. It's a great spot to sit and people watch, or to simply soak up the atmosphere of this cobbled, peaceful lane.
We also visited Prestige Gallery of Amber when we visited; both buying beautiful amber rings to commemorate our short trip to Gdansk. They sell some stunning jewellery here and are well worth checking out.
5. Climb St. Mary's Church
When it comes to best things to do in Gdansk, one popular suggestion is to visit the city's dramatic and unfathomably large, St. Mary's Church.
Dominating a huge part of Gdansk's Old Town, St. Mary's Church is (apparently) the largest brick church in the world – able to accommodate some 25,000 worshippers.
Taking nearly two centuries to build (beginning in 1343), today the church and its tower reach a soaring 78 metres tall; offering unrivalled views across Gdansk and the surrounding countryside.
Inside, the church is a vast, cavernous space – not particularly pretty, but still impressive. Definitely worth a look at is its astronomical clock, built in the 15th century. It's a beautiful and intricate mechanism, found in the northern transet of the church (you can hear it when you walk in).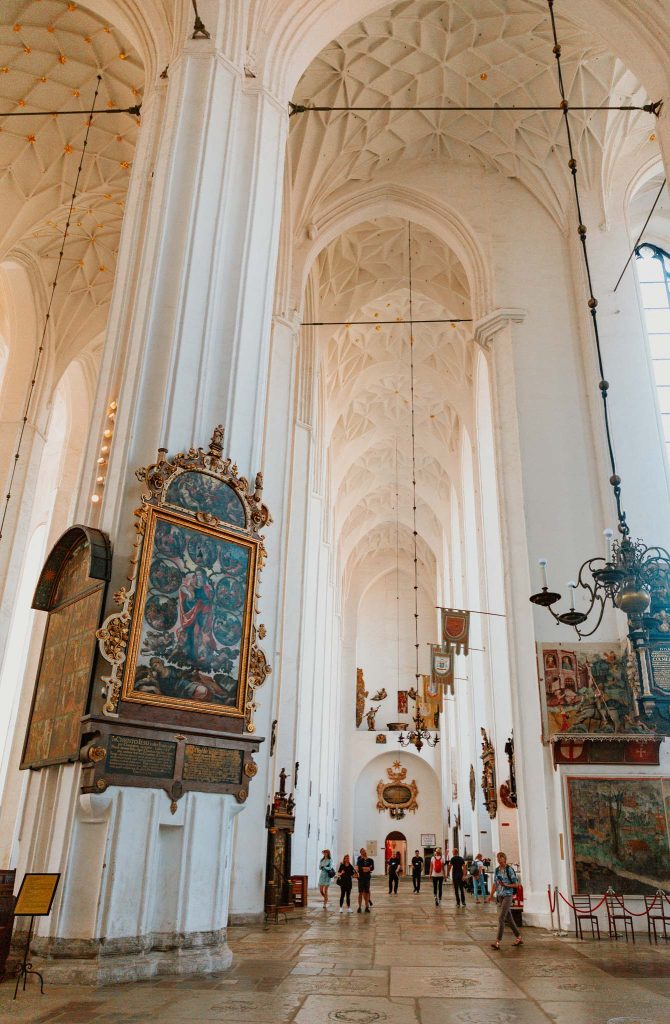 The main reason we visited St. Mary's, however, was to climb the 405 steps to the top of its tower; something we'd recommend you avoid if you're at all claustrophobic.
Indeed, the first part of the climb winds up an incredibly narrow staircase with no easy exit; something that even made me feel a little anxious. However, the second part of the climb opens up onto a wider staircase, which (thankfully) has plenty of room to stop and rest.
The views from the top of the tower are undoubtedly spectacular – particularly on a clear and sunny day. However, we'd still suggest that the views from the Town Hall are a little better, purely as they aren't obstructed.
To climb the tower, you'll need to pay 10zł (around £1.80) and be sure to bring some water with you.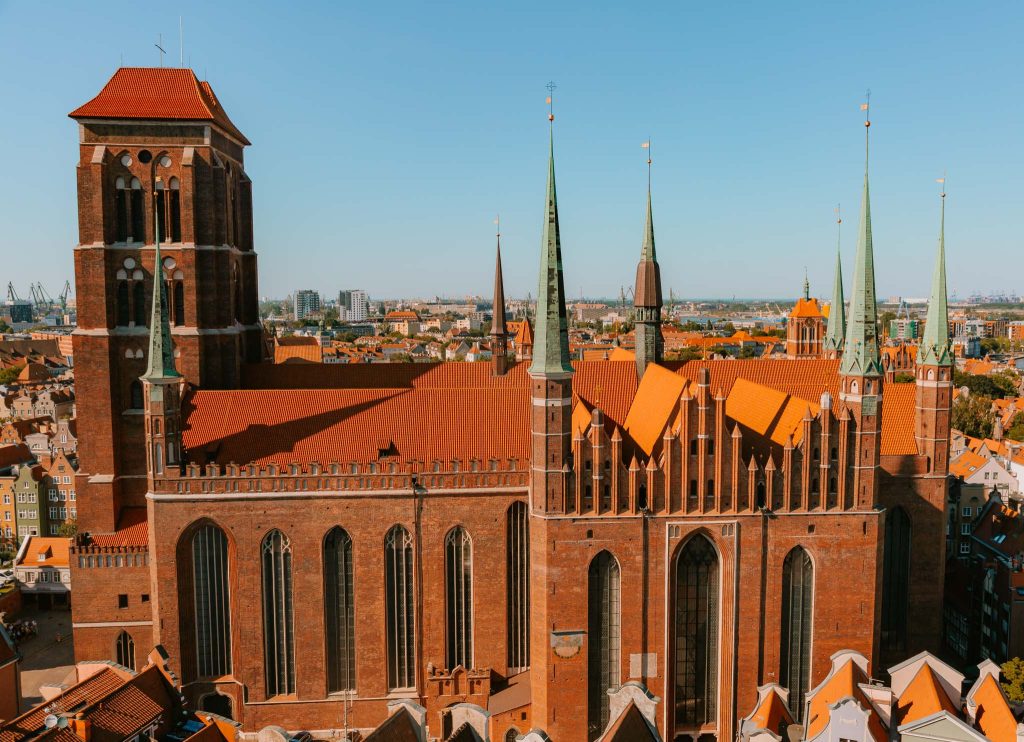 6. Dinner at Tawerna Mestwin
One of the best things to do in Gdansk is to fully immerse yourself in the Polish culinary scene; enjoying some traditional Polish fare.
There are a number of great, traditional restaurants throughout the city, good especially for those looking for something a little more upmarket than a milk bar (particularly as the majority of these shut around 6pm).
One of our favourite (and undoubtedly quirky) places to eat was at Tawerna Mestwin, found on Ul. Straganiarska.
Gdansk inhabits part of Poland known as the Kashubia; a place that celebrates its own unique culture and dialect. It's this Kashubian cooking that this cosy restaurant offers; a place to drink buttermilk (rather tangy) and enjoy plates of potato pancakes, fried herring and breaded pork.
We absolutely loved this eclectic little spot – filled with old china, antiques and artwork. The service was excellent and very friendly, and we paid just £6 each for our meal each (including beer and wine).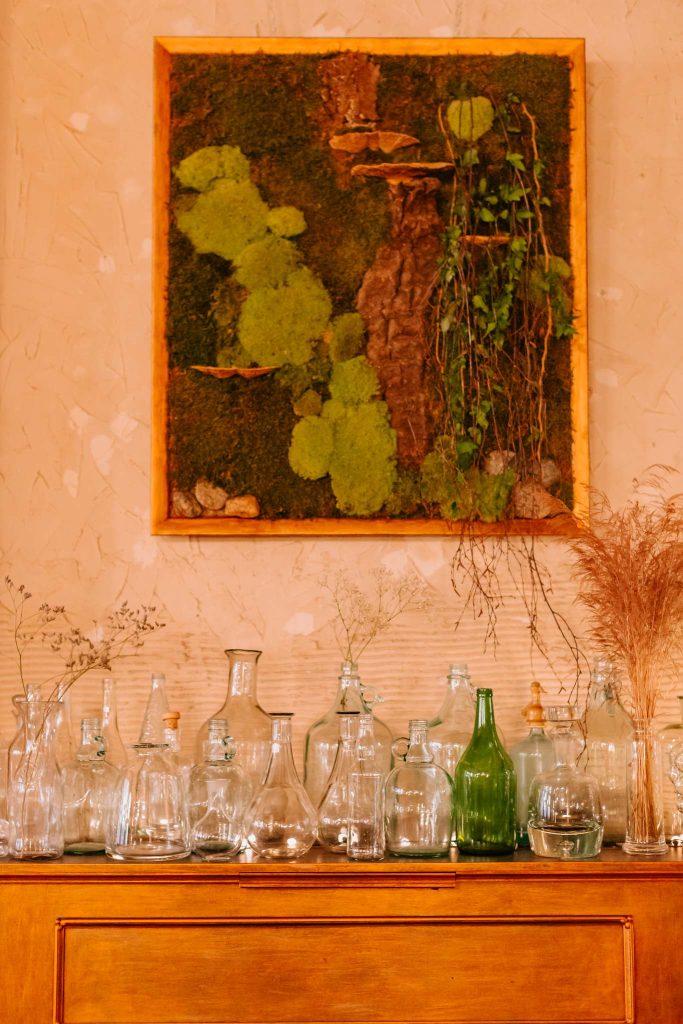 7. Visit one of Europe's Best Museums
One attraction that tops most lists of what to do in Gdansk is a trip to the incredibly powerful Museum of Second World War.
Ensconced within a striking piece of modern architecture and spanning some 5,000 square metres, this hard-hitting museum sits on Gdansk's waterfront; surrounded by wildflowers and swaying grasses.
Split into 18 sections, the museum follows Poland's journey through WWII; using human stories to recount the horror and misery that followed. The Museum warns that the exhibitions are not at all suitable for children – something I'd agree with. Even I found it difficult to move through 'The Terror of War' section, which recounted horrific stories of abuse, death and life for Jewish families under Nazi rule.
The exhibit on prisoners of war from the USSR is also particularly powerful; detailing the inhumane way in which they were treated and, eventually, starved to death.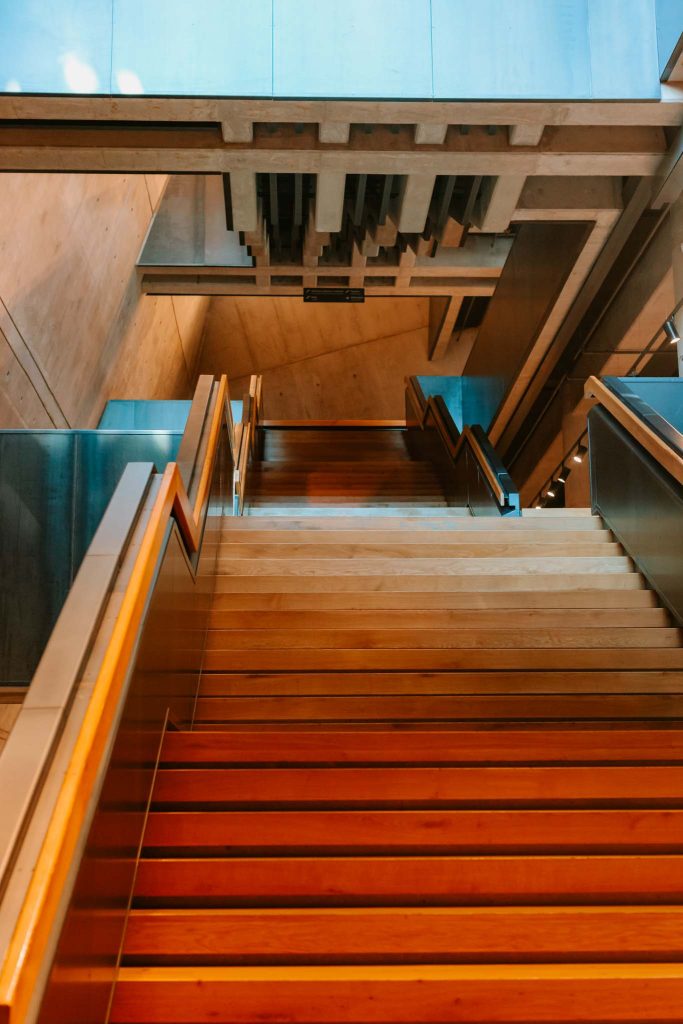 However morbid this museum is, it's one you absolutely cannot miss. Moving, thought-provoking and at times, hard to stomach, you'll leave with a greater appreciation of the human element behind this awful conflict.
You'll need at least 3 hours to soak up every element of the museum and tickets are 25zł (just over £4). Please note that you can only buy tickets online, with a limited number being released each day.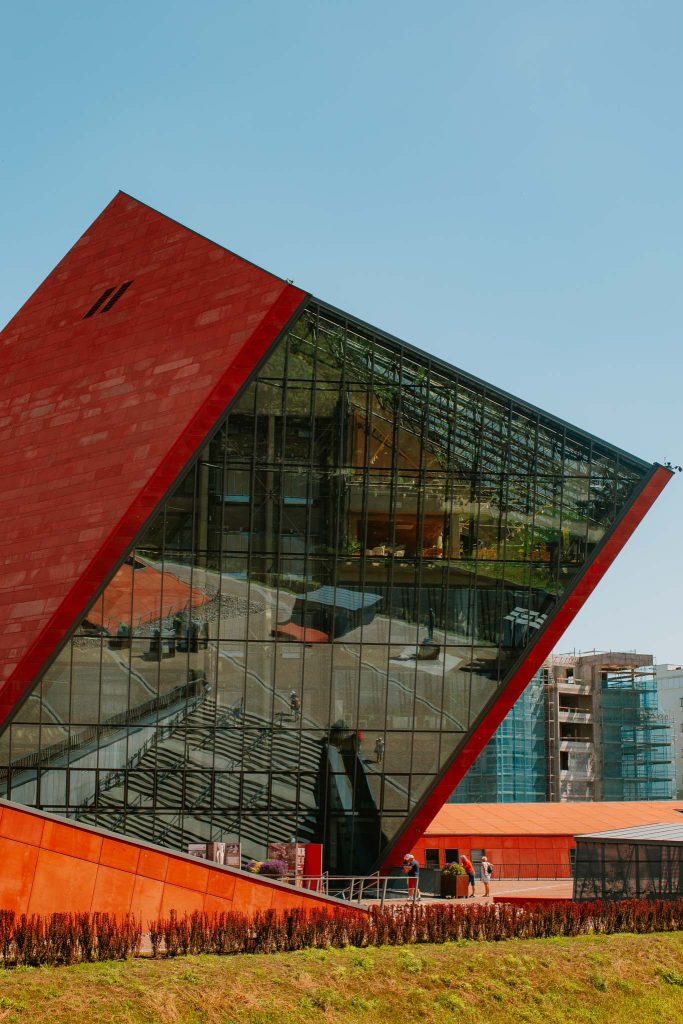 8. A Beach Day at Sopot
Whilst Gdansk is a city within its own right, it is also part of a wider region known as 'Trojmiasto', or the tricity, Poland.
Alongside Gdansk, this trio is made up of Gdynia and Sopot – a very pretty and popular beach resort, found on the Baltic coast. From Gdansk, the train to Sopot takes just 15 minutes and a one-way ticket cost us 80p each.
Poland's answer to Brighton or Bournemouth, Sopot sprang to life in the 19th century as a popular spa town, soon earning the title – 'Poland's Riviera'. Filled with grand architecture, white wooden-clad cafes and parks filled with wild roses, Sopot is a genuinely beautiful and charming seaside city.
The proud owner of the longest pier in Europe (a white, wooden affair), buttery soft beaches and some fantastic restaurants, a visit to Sopot is easily one of the best things to do in Gdansk.
The beaches here not only rival some of those found throughout the Mediterranean, but are incredibly cheap to visit. Indeed, during our own visit to Sopot, we paid just £15 each for our own beach cabana (and table service) for the day, alongside free access to changing rooms and a shower.
There are plenty of these set-ups along the beach and whilst they say they are reserved for hotel guests only, you can pay a one-off fee to use them (we used the facilities offered by the very beautiful Sofitel Grand Sopot).
Alongside lazing on the beach and walking the pier, we'd highly recommended a seafood lunch at Bulaj – claimed to be one of the best restaurants in Northern Poland (mains start at around £10). If you have time, be sure to also hire a bike and cruise up and down Sopot's beachfront; enjoying beautiful views across the Baltic coast.
Cheap, beautiful and luxurious, a trip to Gdansk and Sopot might just make for my dream holiday.
9. Breakfast at Kawiarnia Retro Cafe
One of the best places for breakfast in Gdansk is at the very sweet Kawiarnia Retro Cafe.
Found on Ul. Piwna, adjacent to Ul. Dluga, this cosy cafe has a quiet outdoor seating area (perfect during the summer), and an interior filled with sofas and lamps for when the winter chill arrives.
The breakfast menu here is fantastic. We'd highly recommend trying their oatmeal (with various toppings), alongside their coffee – perhaps the best we had in Gdansk.
We visited this little restaurant just before heading to Gdansk airport and it was the perfect farewell to this picture-perfect city.
10. Brunch at Pomelo Bistro Bar
We loved this spot so much that we visited three times during our weekend in Gdansk.
Regularly voted the best place for brunch in Gdansk, Pomelo Bistro Bar delivers on all fronts: a friendly, laid back and pretty spot, serving delicious food.  We had both breakfast and lunch here – and both were great (they also do good coffee). The 'breakfast burger' is extremely tasty and we can highly recommend the 'bavette bun' for lunch (costing around £7).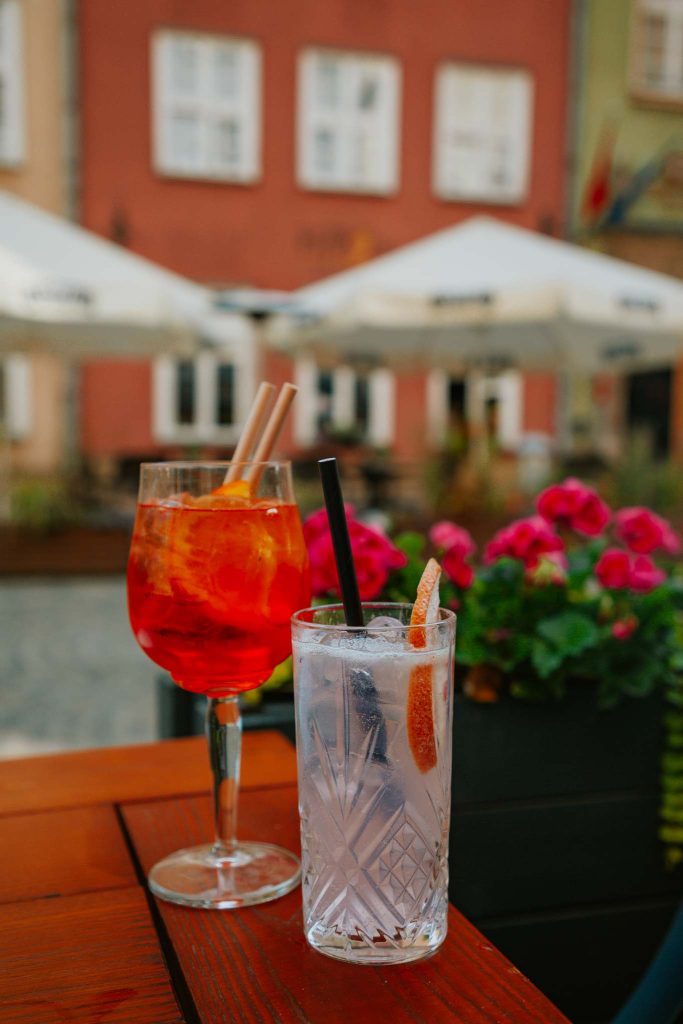 11. Enjoy a River Boat or Kayak Tour
When it comes to what to do in Gdansk, making the most of the city's waterways is a must.
Sitting on a crossroads of both river and sea routes, Gdansk is uniquely set up for a whole host of cruises, trips and boat rides; each offering fantastic views of the city.
When we visited, we decided to book a kayak tour of the city, determined to do something a bit athletic. We booked our own sunset kayak tour via Airbnb (£25 per person) and would highly recommend it. Although it's a little hard going on the arms (you'll kayak around 6km in total), being able to see this historic port from the water brings a whole new dimension to it, especially at night when the lights dance on the river.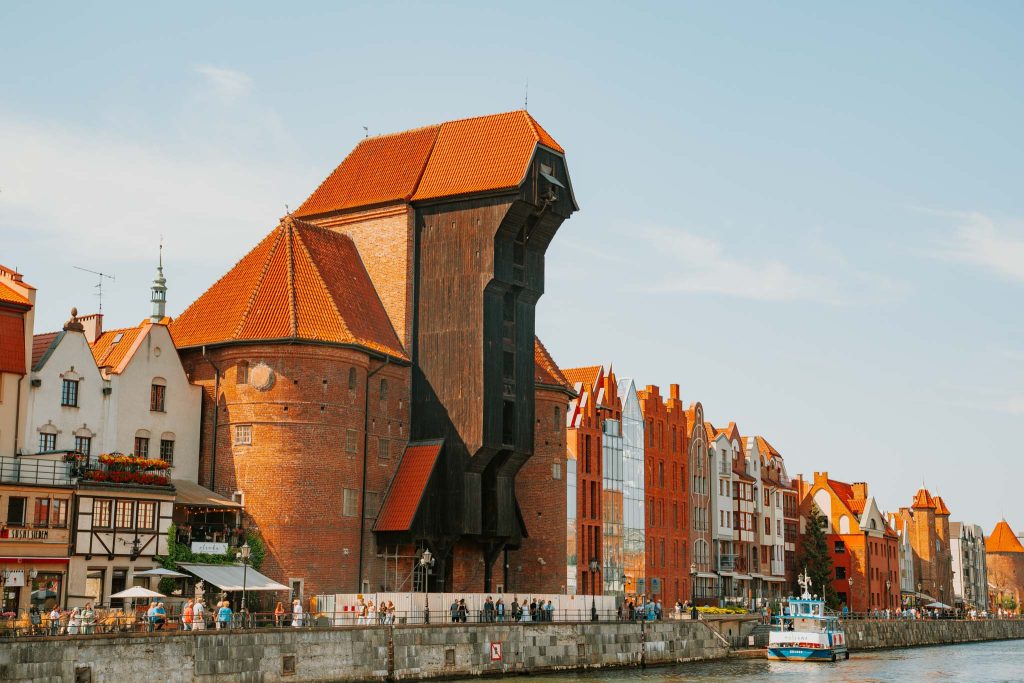 If you aren't feeling energetic enough for a kayak tour, then Gdansk thankfully offers a number of very popular river cruises that will take you out to Westerplatte (Gdansk's peninsula, where the conflicts of WWII were ignited).
By far the most popular cruise that we saw was on the city's resident Pirate Ship – the Black Pearl.
Sailing majestically down the Motława river, this tour takes around 45 minutes – taking you past the majority of Gdansk's main sights, including the shipyard, Westerplatte (where you'll be able to disembark) and Granary Island.
Tickets cost £9 for adults and can be purchased online or on the day (you can't miss the ship on the river front). It's a little cheesy, but definitely one of the most popular things to do in Gdansk.
12. Traditional Shops in Gdansk
Alongside the many amber shops that fill Gdansk, there are a few other little gems (if you'll pardon the pun) worth visiting in the city centre.
One such gem is Galeria Sztuki Kaszubskiej, found nestled close to St. Mary's Church. Selling gorgeous handmade Kashubian crafts – clothes, porcelain and table linen – each item here is carefully handmade and beautifully embroidered.
We got two little traditional Kashubian outfits for Olive and Henry, alongside a beautifully knitted doll.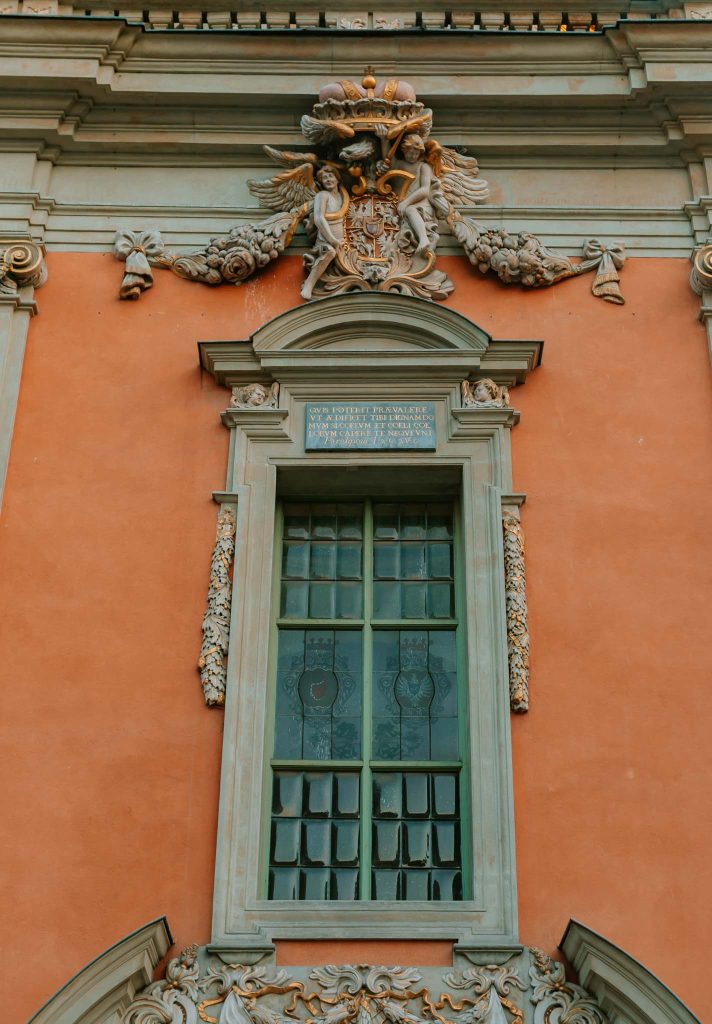 13. A Trip to the Baltic Philharmonic Hall
Found towards the bottom of the waterfront, Gdansk's Philharmonic Hall sits quietly on a corner; a handsome and inviting building overlooking the Motława river.
Alongside hosting regular chamber music concerts, the Hall is also home to several music festivals throughout the year. You can come by tickets pretty cheaply on the day (some piano recital tickets can be purchased for around £5) or book ahead for bigger productions.
While we didn't catch a concert ourselves, we did visit the Hall's fantastic restaurant, Filharmonia. Offering beautifully presented cuisine – including traditional Kashubian dishes – dinner here is quite the refined affair and we'd definitely recommend booking ahead.
You can also opt to try their fantastic tasting menu, with prices beginning at £60 for a six course meal, including wine.