This list of things to do in East Sussex is sponsored by Classic Cottages.
When planning a weekend break in the UK, East Sussex might not be the first destination that springs to mind.
With the likes of Norfolk, the New Forest and the Cotswolds  dominating the short break headlines, East Sussex is often overlooked – and unjustly so.
A warren of magical villages filled with ancient timbered homes, historic pubs and cobbled streets, East Sussex is easily one of the most beautiful parts of England. Add to this its proximity to the coast – lying just a stone's throw from the golden dunes of Camber Sands and the eerily beautiful Dungeness – and East Sussex becomes the entire package.
With plenty of things to do in East Sussex, including trips to beautiful Rye, adventures in Winnie-the-Pooh's very own Ashdown Forest and the chance to enjoy fish & chips in Hastings Old Town, a trip here is a fantastically wholesome one.
Below is our list of top things to do in East Sussex – including where to stay.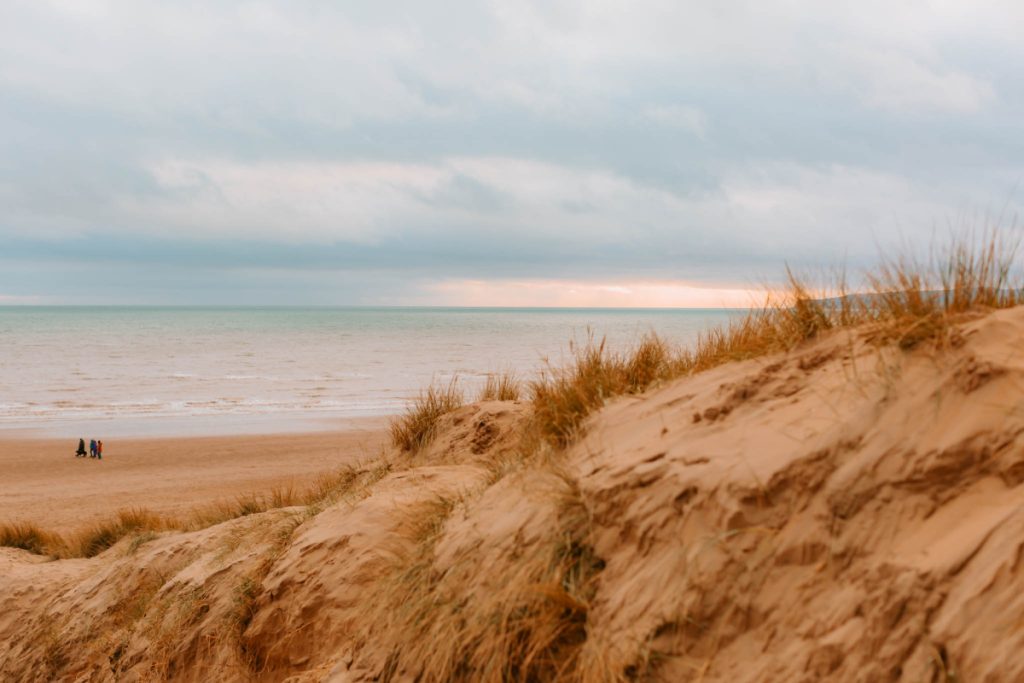 Luxury Cottages in East Sussex
Before we begin this list of the best things to do in East Sussex, a quick note on where to stay.
One of the reasons we visited East Sussex was to stay in a luxury cottage, booked through the fantastic Classic Cottages. Originally set up in 1977 by Tony and Clare, today Classic Cottages offer over 1,300 holiday cottages across the UK.
Importantly, these homes are not only incredibly family-friendly, but beautiful, too.
Having stayed with a number of UK holiday cottage companies over the years, we were incredibly impressed by the quality of the homes offered by Classic Cottages. Furthermore, we noticed that they were all incredibly reasonably priced (something not always guaranteed by their competitors).
As our weekend break to East Sussex would be our first time travelling as a six – our partners and toddlers joining us – we were keen to book somewhere suitably spacious. We were hoping to find somewhere that would offer both plenty of room for the kids to run around in, alongside enough bedrooms to ensure we weren't all waking each other up during the night.
We were also after a big shared living space – one where we could cook, entertain the toddlers and relax with a glass of wine after bed and bath.
After much browsing of Classic Cottages' properties in East Sussex, we came across the very handsome Castlemans Coach House.
Located in Sedlescombe, a short drive from Battle (the heart of 1066 country), Castlemans Coach House is the ideal luxury cottage for large groups – sleeping up to 8 (plus two cots for little ones). Once three buildings now beautifully combined, the Coach House provides plenty of space for large families, including a pretty garden and a generous outdoor entertaining area.
When we visited, we were blown away by just how characterful and high-end the house felt. Filled with ancient exposed beams, a roaring fire and a gleaming Aga, the Coach House seemed more like a luxury retreat, rather than a holiday cottage.
We had everything we needed for a (more than) comfortable stay, including: two Smart TVs, two living areas (one where the toddlers could play, another where the adults could relax) and – the most impressive feature – a 'wing' each.
This was particularly handy as we wanted to ensure Henry and Olive didn't wake each other up at night – and so the fact that they were at opposite ends of the house was ideal. Next to their rooms, we both had a beautiful bedroom each, alongside our own bathrooms. This provided each family with a bit of privacy, if needed (or when we were hiding from our children).
Outside was a very inviting looking seating area, complete with BBQ and a place to enjoy some al fresco dining. As we were visiting in the depths of January, we didn't quite make the most of this outdoor space – but can imagine that it would be idyllic come the long summer months.
Overall, the accommodation provided by Classic Cottages surpassed our expectations – and then some. As someone who has previously paid through the nose for other luxury cottages, all of which were of a similar standard to this wonderful Coach House, I will absolutely be using this company again (in fact, we are planning another short break as I type).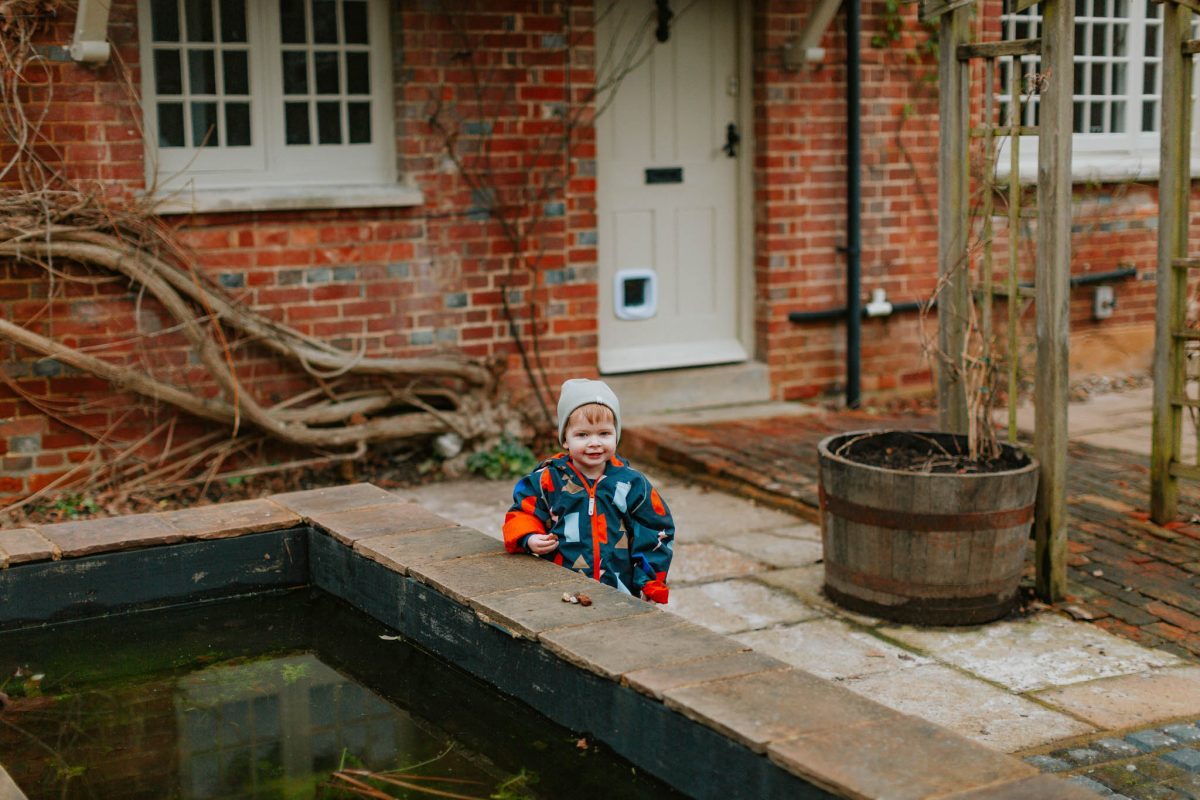 Things to do in East Sussex
So, perhaps like us, you've found the perfect place to stay (in our case, a luxury holiday cottage in East Sussex) and now you're wondering what there is to do in this ancient county.
Thankfully, this small – yet historic – part of England packs a punch when it comes to sites and attractions. Whether that's an amble to the local village pub, or a dystopian adventure across England's only 'desert' – Dungeness, there's something here to suit every type of traveller.
Below is our list of the best things to do in East Sussex.
1. Get to Know 1066 Country
Firstly, a brief introduction to East Sussex and its title – '1066 Country'.
In short, this part of the country derives its name from the fact that the famous Battle of Hastings, fought in 1066, took place here – in the (now aptly named) Battle.
The spot where a Norman-French army killed and defeated the Anglo-Saxon King, Harold – therefore signalling the start of the Norman Conquest of England – today Battle is a beautifully quaint (and decidedly peaceful) town.
However, the history of 1066 Country isn't just limited to this infamous battle, but is a tapestry of other events and invasions, linked to towns and villages across East Sussex.
Thanks to its southerly position, this was where the Saxons and Romans first arrived. It's where William of Normandy (William the Conqueror) also set afoot English shores, and where smugglers and thieves trafficked their goods and victims (weaving their way through the dark and dank Romney Marshes).
A county filled with crumbling castles, ancient battlefields and haunted inns, it's thanks to this rich history that there are just so many things to do in East Sussex.
2. Visit Historical & Charming Rye
Easily one of the best things to do in East Sussex is to pay a visit to romantic Rye.
Sitting high above the myth-laden Romney Marshes, Rye is a small town filled with cobbled streets, leaning timbered buildings and ghost stories aplenty.
Once perched on the coast (before it was separated from the sea by marshland), Rye was the first call for invaders crossing the English Channel. Regularly defending its country against invasions from the French (and even the Spanish), Rye was soon given the esteemed status of a Cinque Port; providing it with certain royal privileges.
A place filled with shadowy winding lanes and one surrounded by dark marshland, Rye was also a popular hangout with smugglers and thieves, whose ghosts are said to still frequent some of the town's oldest inns.
Today, and now some two miles from the sea, Rye is thankfully free of invading Frenchmen and thieves, and is instead a well-heeled and beautiful place to visit.
For most visiting Rye, their first stop is the historic – and incredibly photogenic – Mermaid Street. One of the most photographed streets in Britain, this cobbled hill, lined with medieval buildings and the famous Mermaid Inn, is hard to resist – especially in the summer months when the old houses are awash with wisteria.
Away from here, Rye's high street is filled with eclectic independent stores and restaurants, including the fantastic Rae lifestyle store, the hipster-inspired Soap & Salvation and the beautifully styled Merchant & Mills (haberdashery store). Be sure to also pop by Knoops for some delicious hot chocolate and Whitehouse Rye, for a slap-up brunch.
During our own visit to Rye, we visited their small, but perfectly formed, cinema – Kino. Showing the latest releases, alongside classics and arthouse films, the Kino Rye is a fantastic place to come for a date, or with friends.
For those of you who love antiques, then be sure to head down the hill towards the river, where you'll discover old warehouses filled with vintage stalls and antiques. Our favourite spots include Strand Quay Interiors and The Old Grain Store (complete with cafe).
Lastly, for the cosiest dinner in town – in the most welcoming and eclectic of pubs – then please head to The Globe Inn, Rye. This is perhaps one of my favourite pubs in the UK and it seems to get even homelier with each visit; with even more trinkets and memorabilia filling its nooks and crannies.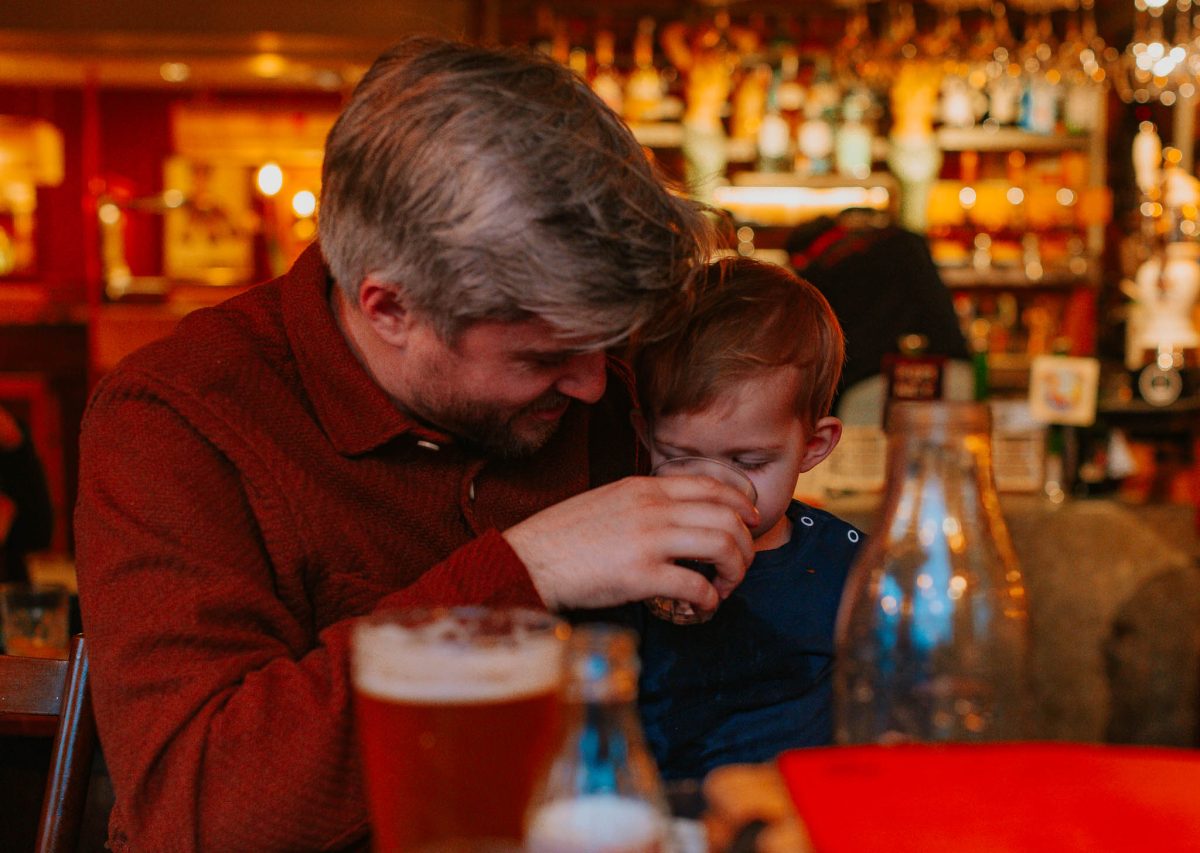 3. Visit Seaside Hastings
Just a few miles from Rye, lies its louder and bigger neighbour – Hastings.
A quick note, Hastings is divided into two distinct parts – the modern (and larger) part and Hastings Old Town, where I'd recommend you spend most of your time. This can be found just behind the seafront, tucked between two chalk cliffs (Hastings main town is a 15 minute walk away).
A muddle of clapboard houses, leaning medieval buildings and artsy stores – linked by 'twittens' (narrow alleyways to you and I) – the winding streets of Hastings Old Town are incredibly fun to explore – especially on a sunny day. As seagulls caw overhead, climb the town's cobbled streets, stopping for coffee and cake along the way.
One of our favourite spots is Hanushka Coffee House, where we stopped for a quick coffee (and babycino for the toddlers). For book lovers, this is a great place for a quick browse of the latest releases. Alongside this sunny coffee spot, I also adore the many vintage and antique stores peppered throughout Hastings Old Town, including the bric-a-brac shops on Court Street, Butler's Emporium and AG Hendy, which claims the title of Hasting's 'quirkiest shop'.
Outside of Hastings Old Town, one of the best things to do in East Sussex is definitely a visit to Hastings seafront and beach.
Its shingle beach – known locally as the Stade (an old Saxon word for 'landing place) – is a busy area, filled with working fishing boats, Hastings' famous Net Huts (where you can grab some great fresh seafood) and the unexpectedly interesting Hastings Fishermen's Museum.
For those travelling with little people, the beach is a fantastic place to set up camp for the afternoon – thanks to the nearby park, fairground attractions and candy floss stalls. Hastings Pier, open during high season, is also a great place to take the kids.
On a clear day, it's also well worth taking the East Hill Cliff Funicular on Rock-a-Nore Road. Said to be the UK's steepest funicular railway, this lift provides quick access to Hastings Country Park. From here, you'll be afforded spectacular views across Hastings Old Town and the coastline – all of which looks beautiful on a sunny day.
Lastly, a trip to Hastings would not be complete without fish and chips on the beach. Head to Maggie's for the best fish supper in town.
4. Visit Camber Sands
One of the top things to do in East Sussex is definitely a trip to beautiful Camber Sands.
In stark contrast to the beach you'll find at Hastings, Camber Sands is a vast expanse of rolling dunes and golden beach – filled with dog walkers, kite surfers and families building sand castles.
Although very busy come the summer months, the beach was almost empty when we visited one cold January afternoon. There are plenty of public car parks behind the dune system to park in, all of which you'll need to pay to use (most close at 8pm).
For those hoping to cycle the length of the beach, you can hire e-bikes via Rye Bay E-bikes.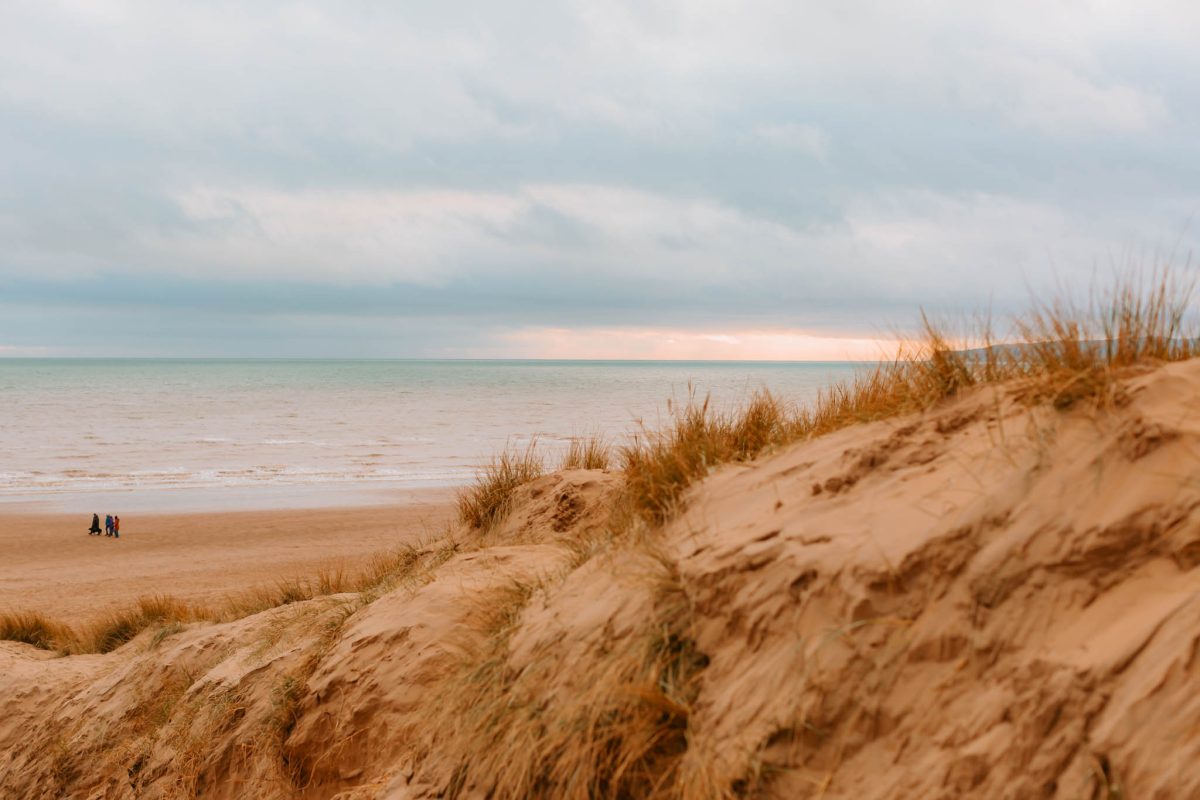 5. Visit the Home of Winnie-the-Pooh, Ashdown Forest
If you're wondering if East Sussex is worth visiting, let this be your answer.
Nestled in the green depths of East Sussex lies Ashdown Forest – the real life 100 Acre Wood. Found in Hartfield, on the edge of the county, this beautiful forest is what inspired A.A.Milne to create Pooh's magical home (he had a second home in Hartfield and visited regularly).
Alongside welcoming visitors hoping to explore the wider woodland, Ashdown Forest is very much geared towards Winnie-the-Pooh fans and includes a number of fantastic sites and attractions.
Definitely one of the top things to do in East Sussex is to visit Pooh Sticks Bridge, found inside Ashdown Forest. Built in 1907 and originally called Posingford Bridge, this is where historians think Milne and his son, Christopher, first played the game.
After years of wear thanks to its visitors, Disney paid £30,000 to replace the bridge – ensuring this site could be visited by Pooh fans for years to come. If you have little ones, this is a lovely place to walk to for a game – recreating Pooh and Christopher Robin's favourite pastime.
Another (longer) activity is to take the Pooh Walk, that takes you through the real life 100 Acre Wood. This takes you to some of the main sites of Pooh's adventures, including the Enchanted Place, the Sandy Pit, the North Pole and Eeyore's Sad and Gloomy place (a long and short version of the walk are both available).
To start the walk, head to Gills Lap Car Park.
Lastly, no trip to Ashdown Forest would be complete without a ride on the famous Bluebell Railway. Comprising of one of the finest collections of vintage steam locomotives and carriages in the country, visitors to the railway are afforded the rare opportunity to climb aboard an old steam train and chug through East Sussex's prettiest countryside.
The train's timetable can be found here.
6. Afternoon Tea at Pooh Corner
While visiting Ashdown Forest, be sure to pop by the village of Hartfield itself – where Milne spent his holidays.
Not only a beautiful little place to stroll around, the village is also home to the wonderful Pooh Corner: a Winnie-the-Pooh themed tearoom.
Housed within a picturesque old building, built in 1703, Pooh Corner has been part of Hartfield since it was founded by Mike Ridley and his wife, June, in 1978. Nestled within the forested hills of East Sussex, the cafe not only offers Winnie-the-Pooh themed food and afternoon tea, but includes a lovely souvenir shop and small museum; dedicated to Pooh memorabilia from across the globe.
Pop by for a cup of tea in Piglet's tea room and treat yourself to some Pooh-shaped toast (I can also recommend their afternoon tea and mouth-watering scones).
As parents to Winnie-the-Pooh enthusiasts, we may be slightly bias, but a trip here was definitely one of our favourite things to do in East Sussex.
7. Visit Eery Dungeness
Away from the cosy cottages of Hartfield lies Dungeness – perhaps one of the strangest places to visit in the UK.
Said to be the only 'desert' in England – lying on the rocky shores of England's south coast – Dungeness is an isolated and desolate place, yet one also filled with creative and architectural triumphs.
Found on Kent's southernmost tip, this tiny fishing town – one littered with with tin roof shacks, a nuclear power station and a (somewhat out of place) narrow gauge railway – is an intriguing place to visit.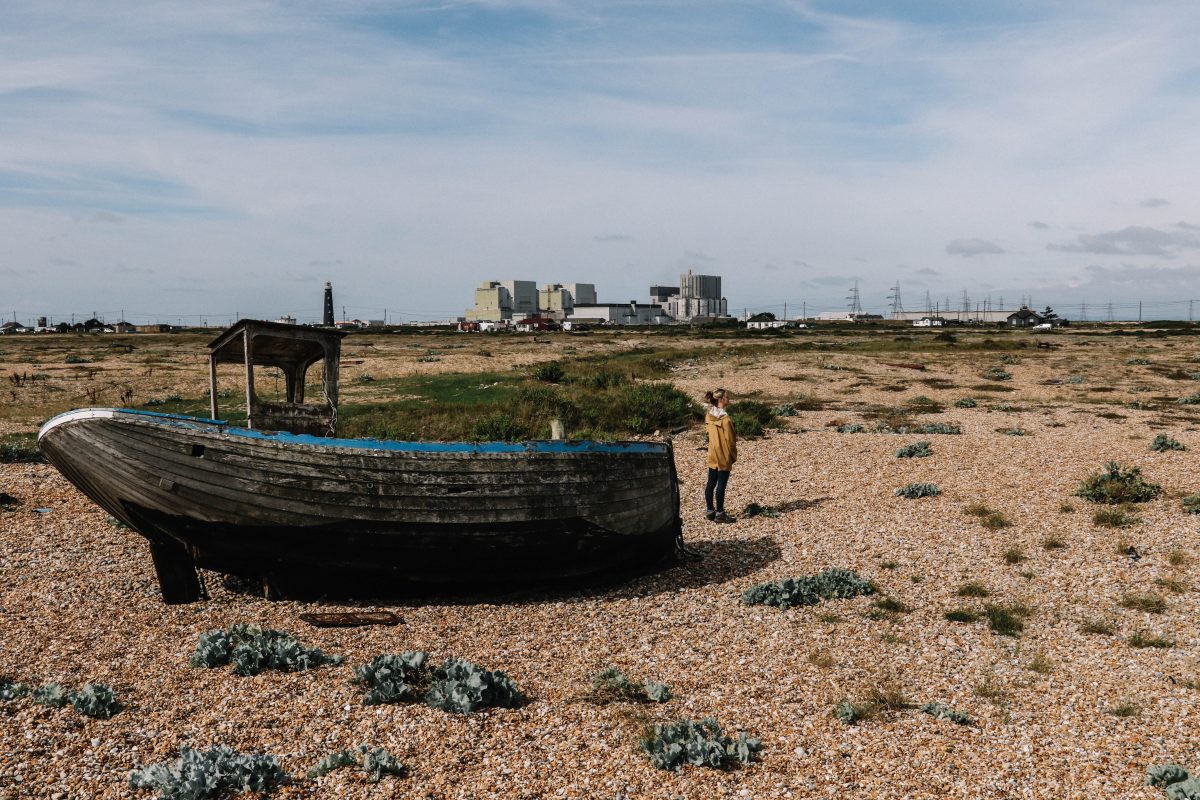 Visit for a walk across Dungeness' vast shingle beach – heading towards the looming lighthouse you'll spy ahead. A Grade II listed building, this weather-beaten beacon offers visitors incredible views across Dungeness and the nearby Romney Marshes (it'll cost you £5 to enter, with a child's ticket setting you back just £3).
Along the way, you'll find a few places to eat and drink – including the fantastic Snack Shack, selling super fresh seafood. Think lobster and crab rolls, smoked cod chowder and fisherman's rolls (containing the catch of the day). Alternatively, grab a quick beer at the small railway station nearby, where you can enjoy the finest ales from Romney Marsh Brewery.
For those culture vultures amongst you, it's also definitely worth visiting Prospect Cottage – the former home of film director, Derek Jarman. His garden – a maze of flint circles, drift wood and explosions of red poppies – is beautiful and the house itself is unexpectedly photogenic.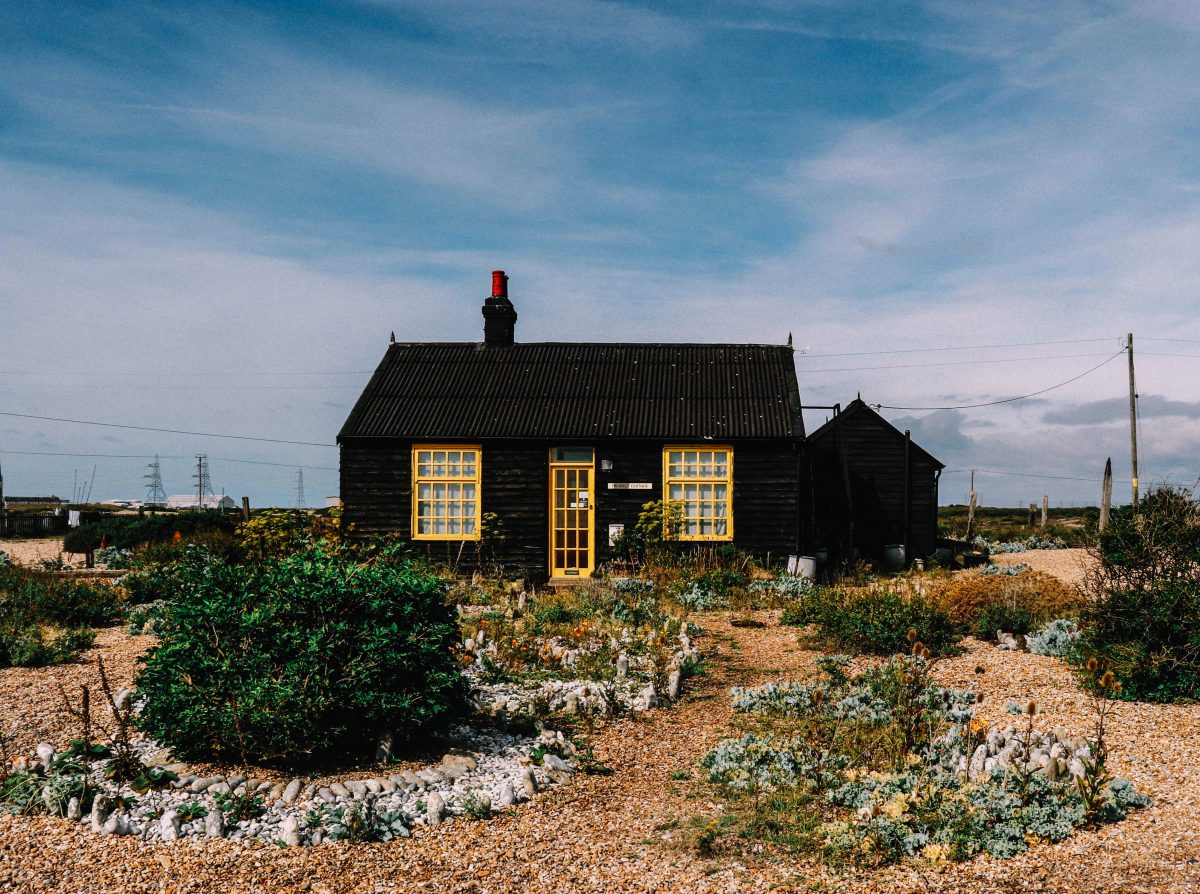 Lastly, and one thing we'd highly recommend is taking the RH&DR railway – from Dungeness to Dymchurch or Hythe. Known as 'Kent's Mainline in Miniature', this little railway and steam train is just a third of the size of a standard locomotive – making it especially popular with families and children.
Taking you along the coast and, at times, seemingly through people's back gardens, our own journey on the RH&DR railway was a truly lovely one and the toddlers absolutely loved it.
8. Lunch in Pretty Winchelsea
Visiting pretty Winchelsea has always been one of my top things to do in East Sussex.
One of the smallest towns in England, Winchelsea was once a central trading hub – until 'Old' Winchelsea was devastated by a storm in 1287 and 'New' Winchelsea was rebuilt upon a nearby hill.
New Winchelsea played an important role during the wine trade (from the 1300s onwards) and as such, a maze of wine cellars (or 'undercrofts') still run beneath the town's many homes. Excitingly, you can actually tour these during your visit.
To really embrace Winchelsea's past, head to Charles Palmer Vineyards for a tour and wine tasting session. They also put on a wonderful looking 'Shanty Sunday' during the summer months, offering fresh seafood and plenty of wine – as live music plays.
For lunch in Winchelsea, head to the lovely New Inn, before walking down the steep hill to Winchelsea Beach (a 30 minute walk).