Despite being diminutive in size, there are a (surprising) number of things to do in Rye, East Sussex.
I first visited this corner of southeast England a few years ago; enticed by stories of sparsely populated coastlines, mysterious marshes and cobbled streets. A place shrouded in swirling sea mists, where smugglers and crooks once gathered at the nearby Romney Marshes, there was something beautifully bewitching about this briny outpost.
Teetering on the East Sussex and Kent border, Rye is a former medieval settlement that shines like a watchtower over the vast, dark marshland that lingers beneath it; a soup of silent wetlands, 'lost' villages and wildlife rich reserves. While the marshes are home to pretty villages and inviting pubs, the area remains thinly populated – lending Rye an even cosier feel.
Yet, and as apparently bleak as this area might sound, it's a place that's very mystery makes it so captivating. With the town standing like a warm inn amongst the cold marshland, a weekend break in Rye feels a little like being in a Charles Dickens novel –  all roaring fires, cosy cottages and the sound of cawing crows.
Unique, unexpected and incredibly atmospheric, if you're wondering – is Rye is worth visiting? – the answer is an emphatic 'yes'.
9 Best Things to Do in Rye, East Sussex
1. A Visit to the Mermaid Inn (& Mermaid Street)
Thanks to Generation Instagram, most would have seen Rye's famous Mermaid Street somewhere on their newsfeed, or perhaps popping up in their Pinterest suggestions.
A curving, cobbled street, decorated with leaning half-timbered buildings, Mermaid Street is Rye's celebrity and one of the prettiest streets in England. Quirky, quaint and beautiful, Mermaid street is lined with houses with eclectic names, including the 'The House with Two Doors' and 'The House Opposite'.
Apparently once one of the shadier parts of town, today Mermaid Street is one of Rye's most expensive to live on.
In part, this might be to do with Mermaid Street's famous resident – the historic Mermaid Inn. The place where the Hawkhurst Gang, the Mermaid Inn has an incredible history and is a brilliantly atmospheric spot to visit for a drink.
With parts of the Inn dating back to the Tudor times, there are even rumours that parts of the Mermaid Inn might just be the most haunted places in England. It's said that many of these ghouls relate back to the Hawkhurt Gang, and include murdered victims and gang members. If you stay in The Kingsmill Room, for example, it's said you might be visited by the former wife of gang member, George Gray.
In terms of how to spend a day in Rye, a visit to the Mermaid Inn and Mermaid Street is definitely a must.
2. Rye Harbour Nature Reserve
Thanks to the shifting sands of Rye's landscape, its harbour – and the sea – can now be found around three miles from the actual town.
Although Rye has long ceased to be an active harbour, today its shoreline has been replaced with something even better – the Rye Harbour Nature Reserve.
Made up of salt marshes, drainage ditches, marshland, woodland and scrubland, the Rye Harbour Nature Reserve spans 1,149 acres and is home to nearly 4,000 different species. For nature lovers, there's no better place to come for a bit of birdwatching.
Filled with quiet trails and five birdwatching hides, the Reserve is also home to a Discovery Centre – the perfect place to visit for a cup of tea and nice slice of cake.
A map of the entire Reserve can be found here. The 'short trail' is around 2 miles and the 'long trail' just over 5 miles.
3. Visit Ypres Tower
Like Rye itself, the town's historical sites are small, but perfectly formed. This is definitely the case with Ypres Tower (also known as Rye Castle, which is perhaps a bit of a big name for a building so small).
Built around the 13th – 14th Century, Ypres Tower is a listed ancient monument and sits proudly at the edge of the town. Thought to be built to help defend the town (Rye was caught up in decades of battles with the French – including witnessing a French invasion) before later becoming a prison, today the tower is a perfect introduction to the town's history.
In terms of educational (and mildly cultural) things to do in Rye in East Sussex, this is a great spot to visit. Ticket prices: £4 for adults to enter, with children under 16 going free.
4. A Trip to the Kino Cinema
Operating on a 'boutique' basis, with just two small screens, the Kino Cinema in Rye offers a stylish spot to enjoy a glass of wine and small plate of food (alongside the chance to catch up on a film or two). The films on offer here are a mixture of current releases and old classics.
Top Tip: on market day (Thursday), the cinema offers a 'market day special', with tickets costing just £9.50.
5. Antiques & Interiors Shopping in Rye
If there's one thing that Rye does well, its providing its visitors with some fantastic interior design and antique stores.
Walking along Rye's historic high street, you'll spot plenty of these; from high end, minimalistic stores, to old warehouses heaving with eccentric curiosities (these stores can be found largely down by the river).
Some of our favourite spots included Pale and Interesting (also run by the owners of Romany), Mccully & Crane, Puckhaber Decorative Antiques,  Grammar School Records, Rye Pottery, Strand Quay Interiors, Merchant & Mills (for fabrics) and the very stylish Hunter Jones.
6. Visit Lamb House (Museum)
Another sweet little museum, and another popular thing to do in Rye, is to visit the romantic Lamb House.
Situated on one of Rye's prettiest lanes, Lamb House (now owned by the National Trust), was once something of an accidental writer's retreat; with world famous authors visiting it in order to pen their latest works. Such wordsmiths included the American novelist, Henry James and the horror genre writer, James, E.F. Benson.
The House is a really beautiful place to wander around; bringing together a sense of Rye in the Georgian period and its timeless grandeur.
Ticket prices: Adults £7.90 and children £3.95.
7. Visit Winchelsea: The Smallest Town in England
Just a short drive (or manageable walk) from Rye is the pretty town of Winchelsea, East Sussex.
Once integral to the country's wine trade during the Medieval period, Winchelsea was a little place with great importance. Designed on an innovative 'grid system', the village is surprisingly modern in its layout, with a labyrinth of underground cellars beneath its cobbled streets (where over four million bottles of wine would once be stored).
Today, England's smallest town is postcard pretty; filled with beautiful homes, three medieval gates and a historic church. Visit here for a historic guided walk, pub lunch and chance to tour some of the town's ancient cellars.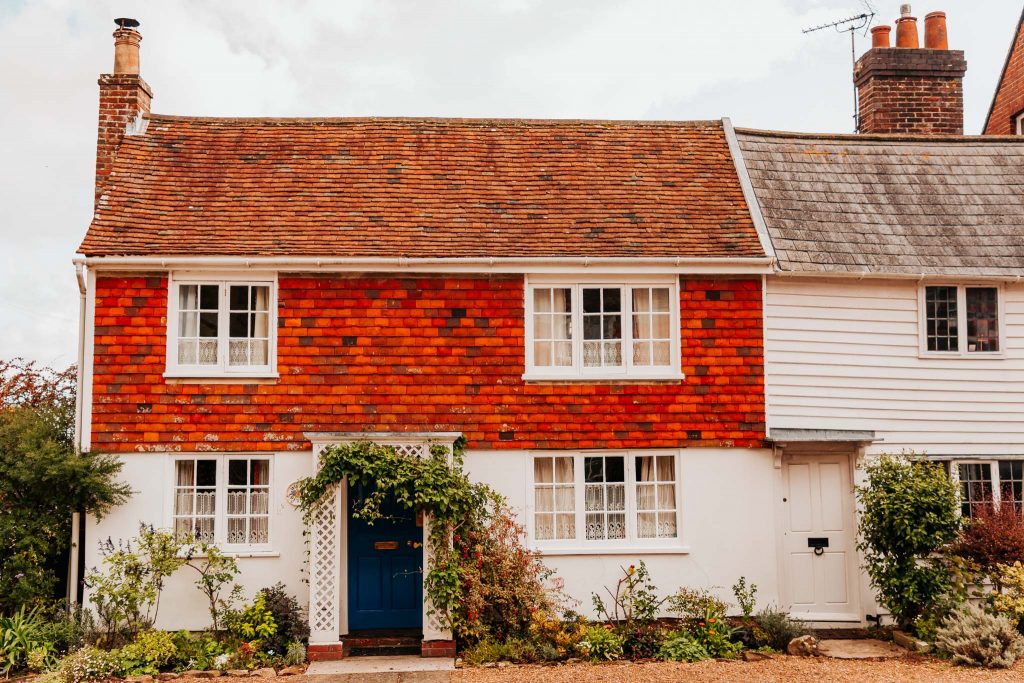 8. Visit Dungeness
A twenty minute drive from Rye, East Sussex, lies the bleak and alluringly apocalyptic landscape of Dungeness.
Found lingering on the southernmost point of Kent (not far from Camber Sands), Dungeness is a bizarre, eclectic and divisive sort of place; the sort of spot you either find excitingly postmodern or entirely depressing.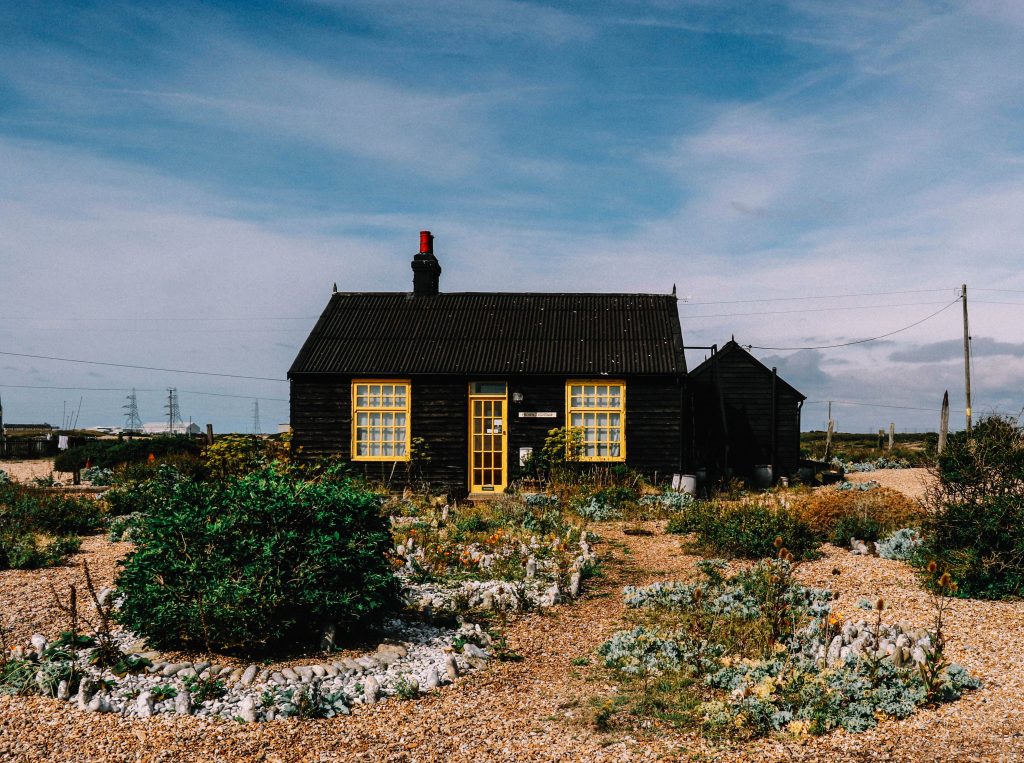 A vast stretch of shingle beach (the longest in Europe, in fact) and featuring a looming power station, a ramshackle fishing village, a Grade II listed Lighthouse and some of the most experimental homes you'll find outside of London, Dungeness is a mix of the modern and the deserted, the innovative and the worn.
Be also sure to visit Dungeness' imposing lighthouse, before enjoying fish and chips at one of the strip's many clapboard snack shacks.
9. Enjoy a Beach Walk at Camber Sands
Unlike the other beaches found in East Sussex (all of which are largely shingle), Camber Sands is home to long stretches of fine, golden sands.
Punctured by windswept sand dunes, Camber Sands (five miles in total), reminds me a little of Bamburgh Beach in Northumberland; a place filled with whispering sand grasses and remote spots.
Thanks to the fact that the tide remains out for most of the day, the beach is also incredibly safe and family friendly – offering plenty of little pools perfect for exploring.
In case you're wondering – can you walk from Rye to Camber Sands? – the answer is indeed you can. In fact, there is a lovely 6 mile circular walk between the two; with part of it tracking an old tramline. You can find out more about this route here (you can also include Rye Harbour in this walk, if you want to).
For that reason, a visit here is one of my favourite things to do in Rye and Rye Harbour.
The 6 Best Places to Eat in Rye, East Sussex
When it comes to what to do in Rye, there's one thing you have to make plenty of time for: sampling the areas fantastic pubs, inns and restaurants.
1. The Woolpack Inn, Warehorne
We had one of our best meals here during our own stay in Rye and enjoyed the Inn's cosy, yet refined, feel.
Situated around a 10 minute drive from Rye town, and nestled in the sleepy village of Warehorne, The Woolpack Inn dates back to the 16th century and is a welcoming labyrinth of roaring fires and creaking floorboards.
Offering a fantastic menu (with a slightly different twist – including a mouthwatering burger and hot dog menu), and bookable rooms for an overnight stay, the Inn is both atmospheric and incredibly welcoming.
2. The Globe Inn, Rye
A firm favourite (in terms of things to do in Rye), is a visit to the eclectic and charming, The Globe Inn.
A sweet, unassuming clapperboard pub, The Globe Inn is a treasure trove of colourful decorations, open fires and quiet booths.
While their dinner menu is great, The Globe also open for a brilliant 'Breakfast Club' (from 8.30am – noon). The 'Hearty One Pan Rye Breakfast' is entirely worth a visit in itself.
3. Knoops, Rye
When it comes to things to do in Rye, I normally make the same initial suggestion: grab a delicious hot chocolate at Knoops.
Offering a vast array of chocolate-y options, differing in both cocoa percentages and the country of origin, Knoops takes entire chocolate buttons before melting them down into mouth-watering drinks.
My advice? Start with the 33% milk chocolate and work your way outwards from there. You won't regret it.
4. Hoof Restaurant
If you love a juicy burger, then look no further than Hoof Restaurant, Rye. Found on the pretty Mint Street, Hoof prides itself on its 'farm to plate' attitude to dining and is fiercely independent in character.
Alongside offering mind-blowing 'freakshakes', the restaurant also serves a diverse range of burgers, from a classic lamb burger to the incredibly indulgent brie and bacon burger.
5. The Fig, Rye
We visited The Fig on our first trip to Rye; arriving early one morning and absolutely starving.
Situated in the centre of town, The Fig is a stylish, hipster-inspired sort of establishment; serving fresh and (mostly) healthy meals. For a sweet treat, you must try their French Toast, complete with salted caramel and hazelnuts.
6. Whitehouse Rye (Bakery)
Offering both a contemporary in-house cafe, a takeaway option and bookable rooms for an overnight stay, Whitehouse Rye does it all.
We popped in to grab a quick snack to take to the beach and were drooling over their selection of pastries and savoury buns. When we got home, I also had a quick look at their six bedrooms; all of which look beautiful thanks to their minimalist and white-wash interiors.
Where To Stay in Rye, East Sussex
As an aside to what to do in Rye, it might be useful to also give you an idea of what accommodation is on offer.
Self-Catered Accommodation
While Rye might be known for its historic inns and half-timbered hotels, there is no shortage of self-catered accommodation on offer (and not just in the form of a cosy cottage). From wind-beaten writer's studios hunkered down on nearby Dungeness, to architecturally award-winning homes such as the 'Pobble',  accommodation in Rye is eclectic and diverse.
When we began our own search for somewhere to stay in Rye, we had a vague idea of what we wanted: somewhere remote and quiet, yet a bolthole that still offered the odd dash of luxury. Scouring various holiday lettings companies, it wasn't long before we came across the perfect contender: Romany, provided by Unique Homestays.
Staying at Romany, Unique Homestays
Hidden down a country lane, in the small village of Brookland, Romany is a white, clapboard-style beach cottage, situated on the brooding marshes of Romney.
The vision of designers, Dave Dave Coote and Atlanta Bartlett, Romney sits on the couple's own land, with their own vast, enviably stylish New England-esque home set back behind a canopy of trees. Surrounded by a handful of other small buildings – from an artist's studio to a vintage Airstream caravan – this family venture is one fuelled by creativity and design.
Channeling a sense of Montauk-meets-East Sussex, Romany and its neighbours are visions of rustic, luxury living; set against a backdrop of swaying grass fields, quiet waterways and magnificent sunsets.
Our own 'beach cottage' was a mesmerising maze of cleverly interlinked spaces, with each and every corner filled with bohemian and romantic decorations. The main lounge, featuring a burning wood stove and warming, Everhot stove, welcomed us immediately; the glow of soft lamps inviting us in from the cold October night.
Alongside the living area was a rustic-inspired bathroom and an enormous master suite; featuring a large roll top bath and barn-style doors that opened up onto the surrounding marshland. The bed (a romantic, four poster affair), was draped in soft linens, and warm rugs and throws littered the wooden floor.
Alongside its obvious style and ambience, the little lodge was also replete with modern day luxuries: coming complete with WiFi (albeit, not the strongest of signals), two smart TVs, an iPad and, of course, the bubbling hot tub.
For anyone looking for a romantic break in England, I could not recommend Romany in Rye enough.