Rolling hills, medieval villages and iconic yellow brick cottages epitomise the famous region of the Cotswolds; an area that spans the counties of Gloucestershire, Oxfordshire, Warwickshire, Wiltshire and Worcestershire.
For most visitors to the UK, the Cotswolds represent the 'idyllic' England so often portrayed in those fluffy American films. Unfortunately, for us, we live in the relatively newly built city of Milton Keynes, where it's more concrete and large housing estates than thatch cottages and tweeting birds. We're acutely aware, therefore, that the majority of England is not the stuff of those whimsical films, but rather more urban and well – boring.
And so, to avoid any dreams being crushed, here's our guide to the most beautiful villages and towns of the North Cotswolds and surrounding area. Bask in country gardens bursting with colour, float down lazy rivers and eat as much clotted cream as you can stomach – this is the idyllic English dream in all its glory.
Bourton-on-the-Water
Known as the 'Little Venice' of the Cotswolds, little Bourton-on-the-Water sits on river Windrush. Regularly voted as one of the prettiest villages in England, this little hamlet is besieged by thousands of tourists every summer and for very good reasons. A day spent in this lovely village – visiting its miniature town (it's ridiculously sweet), dipping your toes in the river and eating endless amounts of  traditional Cotswolds ice cream – is just about as English as it gets.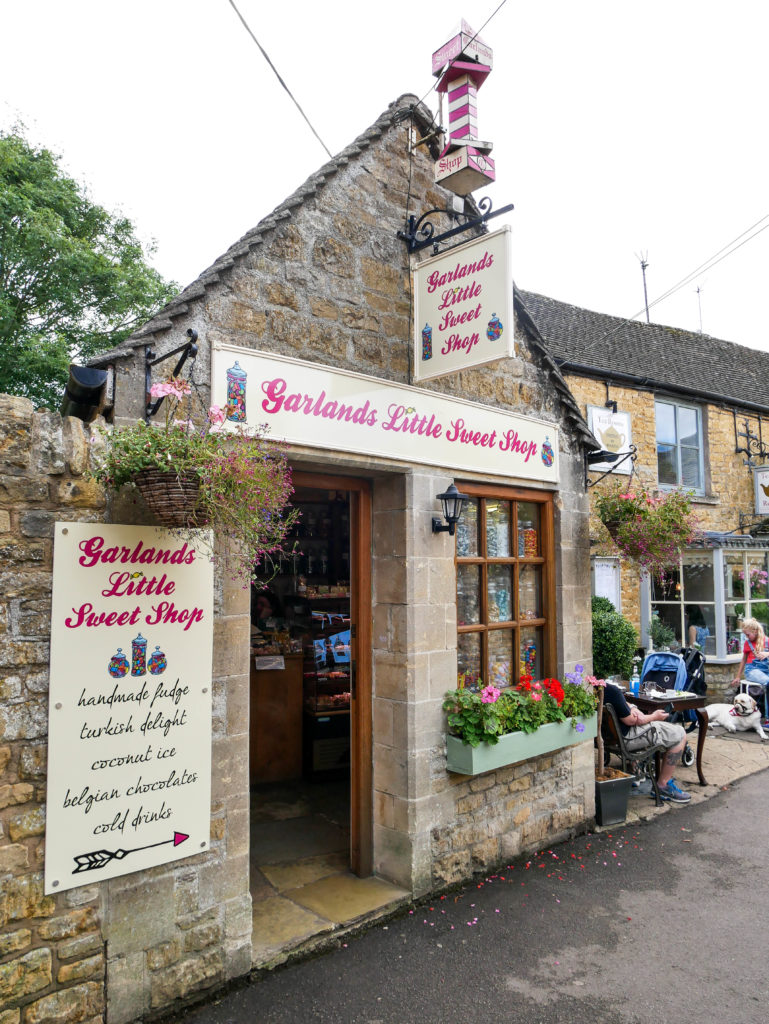 Bibury 
Home to the most photographed cottages in the Cotswolds, Bibury is a favourite of ours. The cottages of Arlington Row, dating back to the 16th century, are framed perfectly by a sweeping meadow and little brook that runs alongside it. It's no surprise that this pretty little village has been used for major feature films including Stardust and Bridget Jones' Diary. If you're feeling particularly adventurous on a visit to Bibury, drop by the local trout farm where you can catch your own trout to eat at the restaurant. Fresh!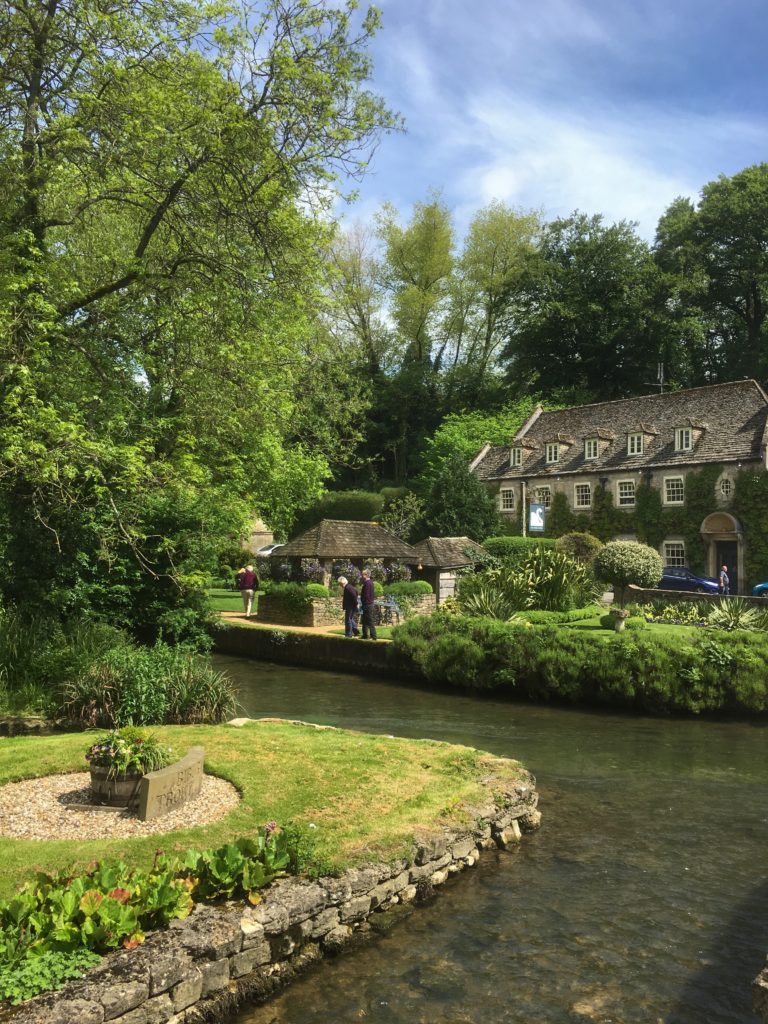 Stow-on-the-Wold
Stow-on-the-Wold, a market town with much more substance than some of the smaller villages, is a well-known stop on the Cotswolds tour. Famed for its antique stores and little art galleries, this bustling town is a good place to visit if you're looking to pick up an eccentric piece of British homeware or art.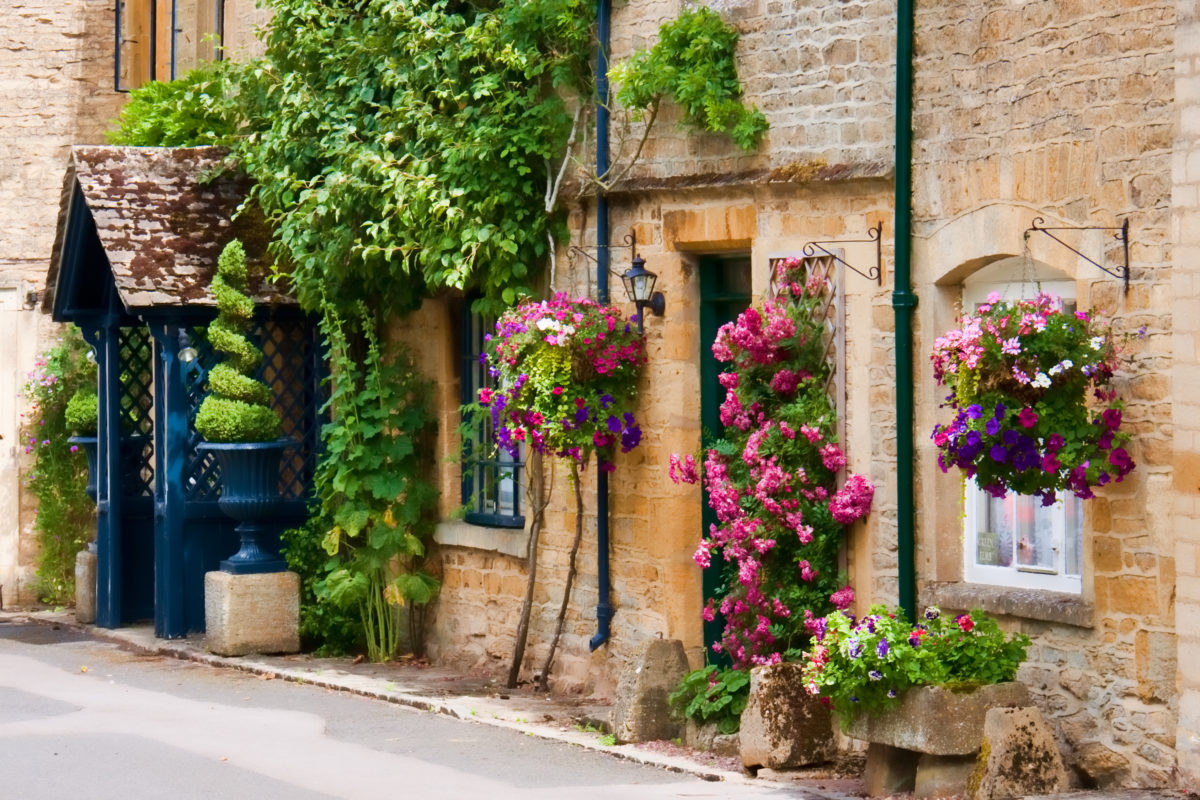 Photo courtesy of Flickr.
Bampton
Not quite as pretty as some of its neighbours, Bampton holds one unique tourist pull: this town was home, for a number of years, to the filming of Downton Abbey. We did a tour of the town earlier in the year, learning how they transformed just one small strip of the village into the make-believe village of Downton.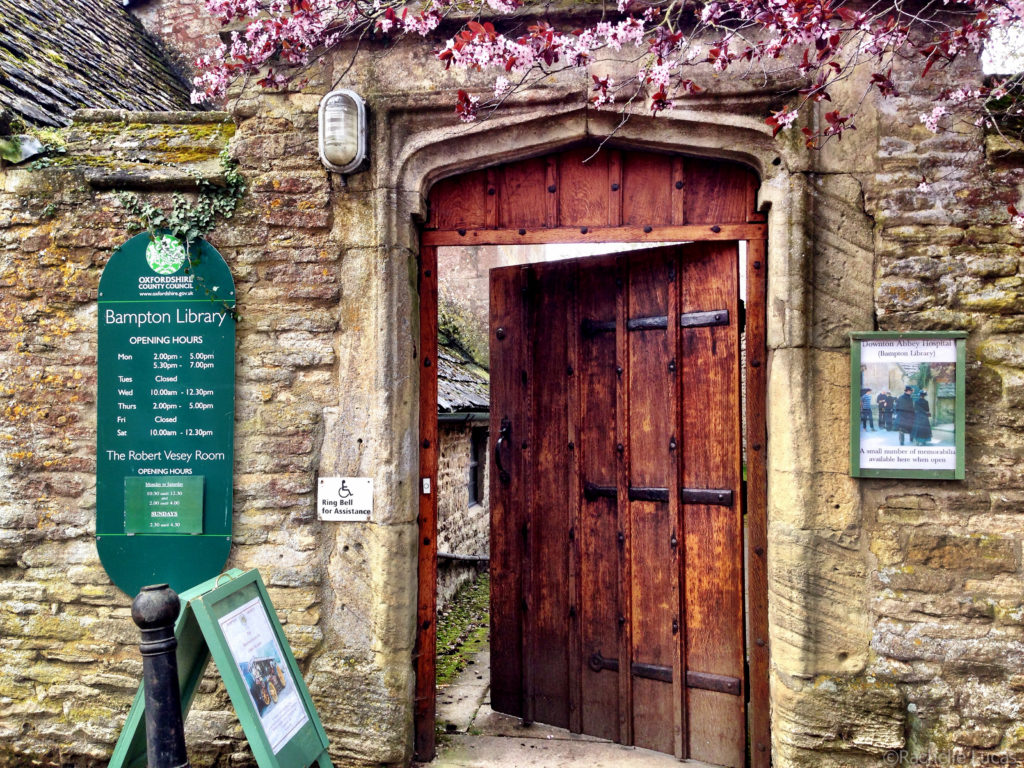 Photo courtesy of Flickr.
Upper Slaughter and Lower Slaughter
The Slaughters, despite their names (actually deriving from the word meaning 'muddy place'), are heart-achingly beautiful. Small, but perfectly formed, both can be visited via a one-mile walk between the two. Upper Slaughter, known as a 'sainted' village for not having lost anyone in WW1, is home to perfectly preserved cottages – the type that appear in those  films we mentioned earlier. Think 'The Holiday' with Kate Winslet. Lower Slaughter offers much of the same, as well as its ancient Mill, recorded in the Doomsday Book. If you're looking for fairy-tale villages, The Slaughters are a must-see.
Photo courtesy of Flickr.
Stratford-upon-Avon
Although not nestled in the Cotswolds, Shakespeare's birthplace of Stratford-upon-Avon is located just above the northern borders of the region (roughly half an hour's drive from Bourton-on-the-Water). Stratford is a beautiful town, with a bubbling river full of rowing boats and wonky Tudor buildings lining its cobbled streets.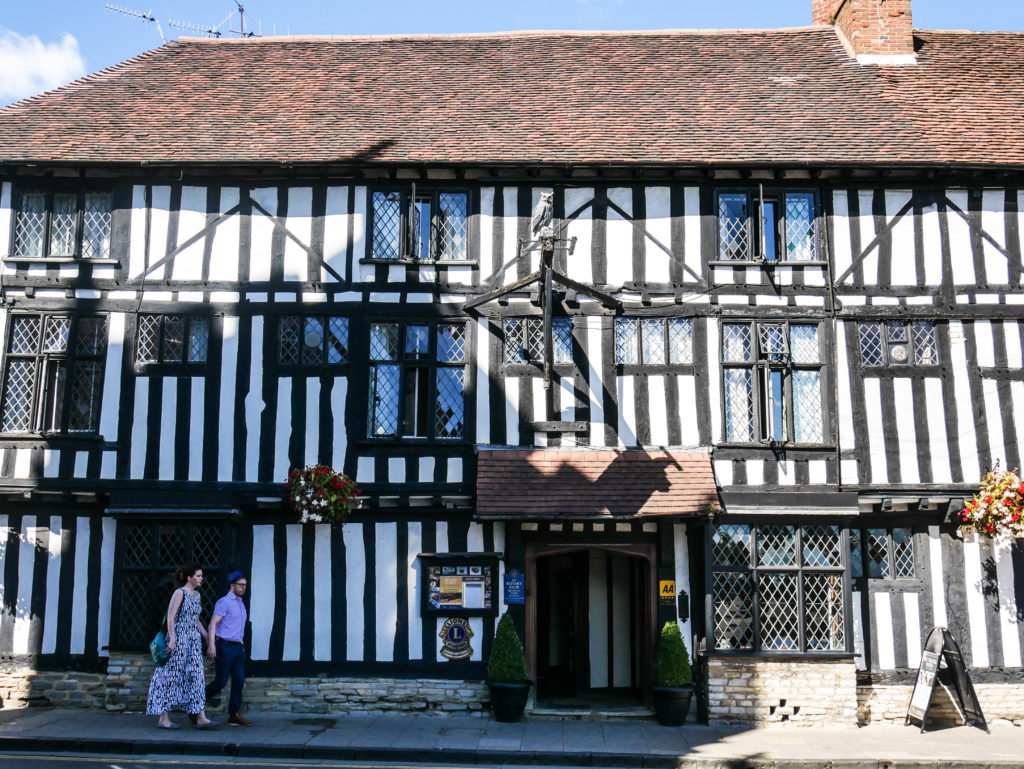 An obvious must-see is Shakespeare's birthplace and the house in which he grew up. A short five minute drive from the town centre is also Anne Hathway's (no, not the celebrity) cottage. Wife of Shakespeare, you can also explore Anne's thatched, Tudor cottage, set down a sleepy, rural street.
Oxford
Of course, a visit to the North Cotswolds would not be complete without a visit to the famous university town of Oxford. A city dear to our hearts, we've covered this city in more detail here. With matching sandstone bricks, this is the richer, older brother of the smaller Cotswolds villages and towns. Lose yourself in the hidden gardens and perfectly-pruned cloisters of one of the city's 38 colleges.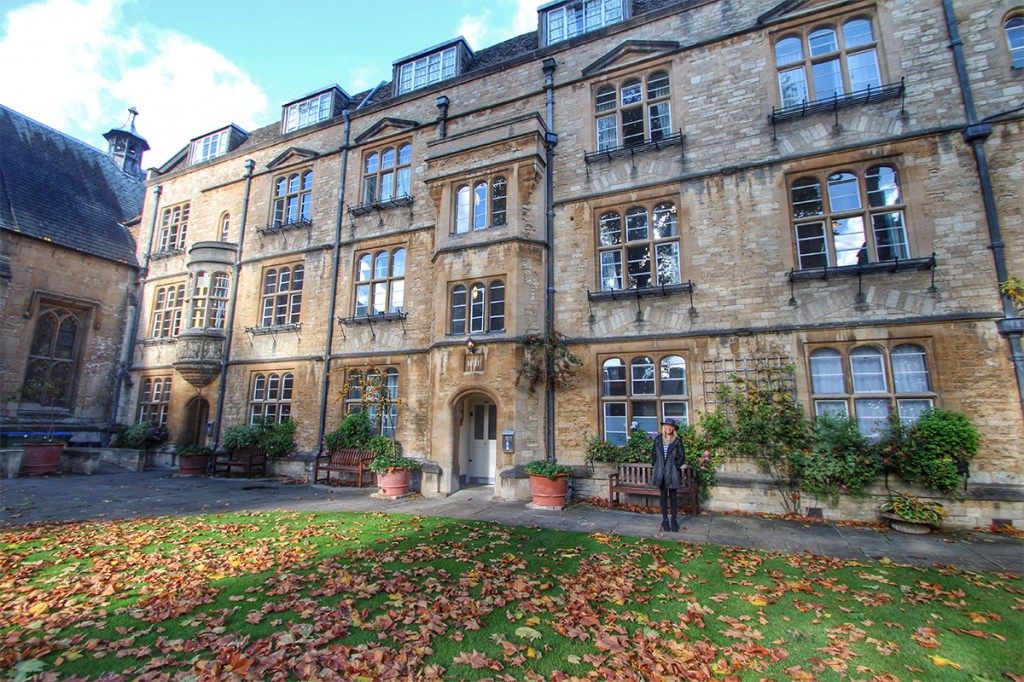 Where to stay?
The George Townhouse in Shipston-on-Stour, is a quick twenty minute drive from the tourist mecca of Bourton-on-the-Water – a perfect escape from the crowds. We were invited to stay at The George whilst enjoying a weekend break in the Cotswolds and were hugely impressed by this quirky hotel, which has recently been refurbished.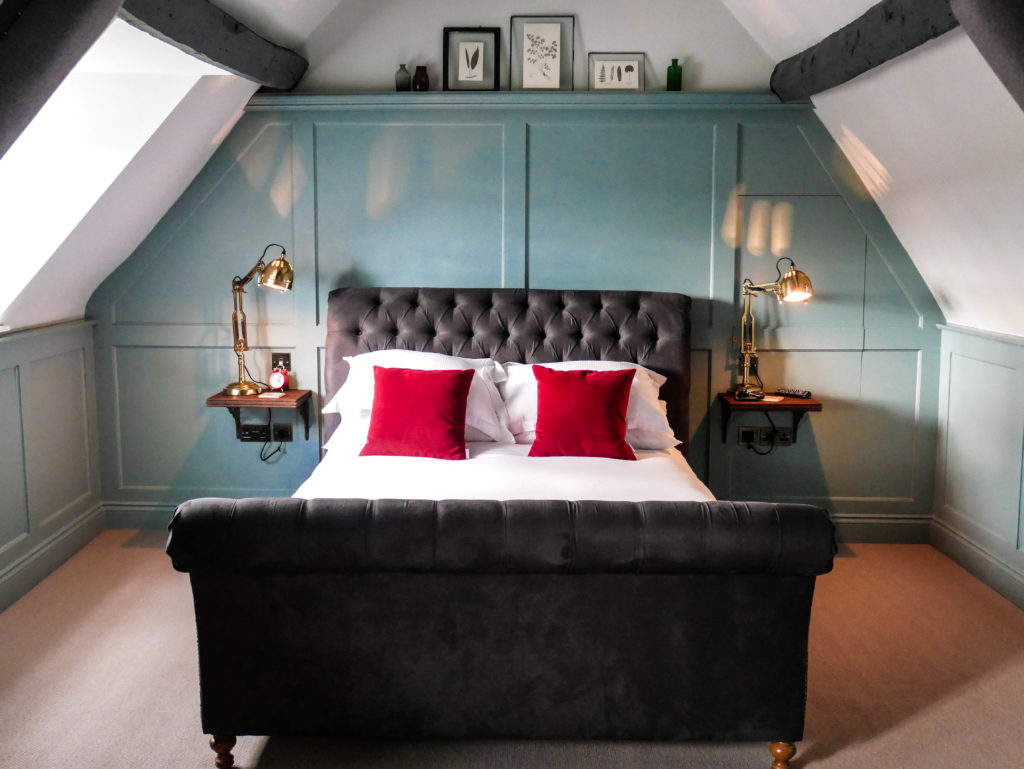 We were treated to the hotel's suite that is located up a narrow staircase, snugly tucked away in the roof of the hotel. With sunlight pouring in, a huge bed and even bigger bath, this was a perfect hibernation spot for a Sunday afternoon after one too many ice creams.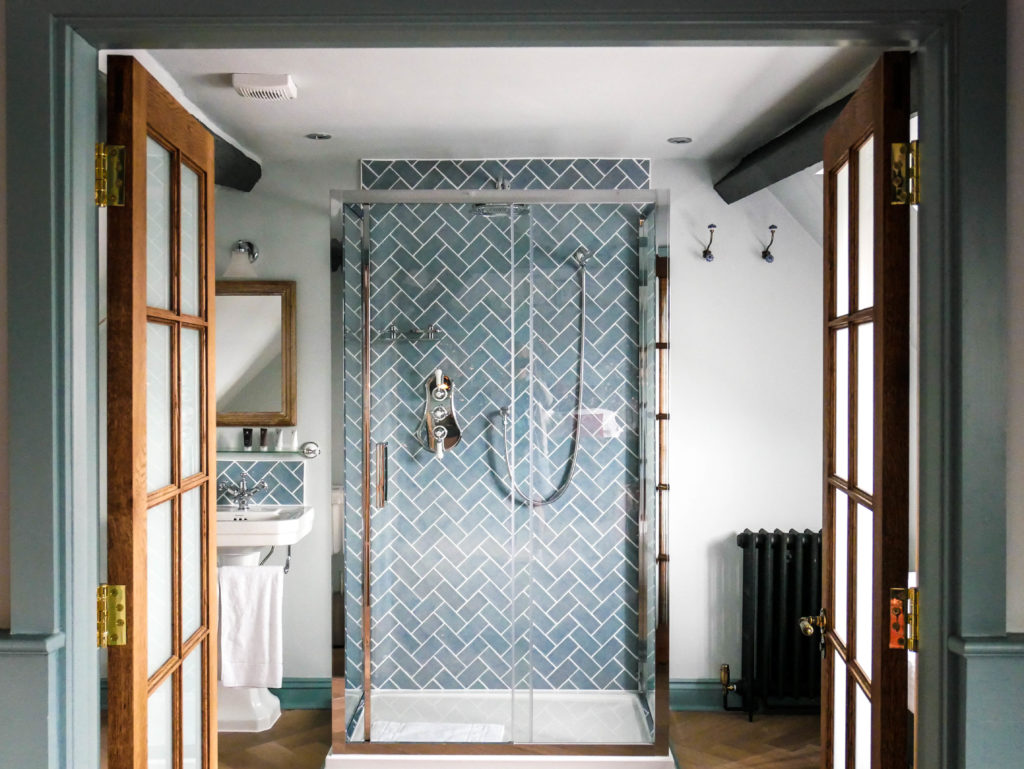 The hotel's restaurant is equally cosy and eccentric; filled with little knick-knacks and paintings. We enjoyed a delicious three-course dinner here of steaming fish pies, succulent duck and creamy mash and sticky-toffee pudding. Even if you're not planning a stay here, a meal at The George is still highly recommended.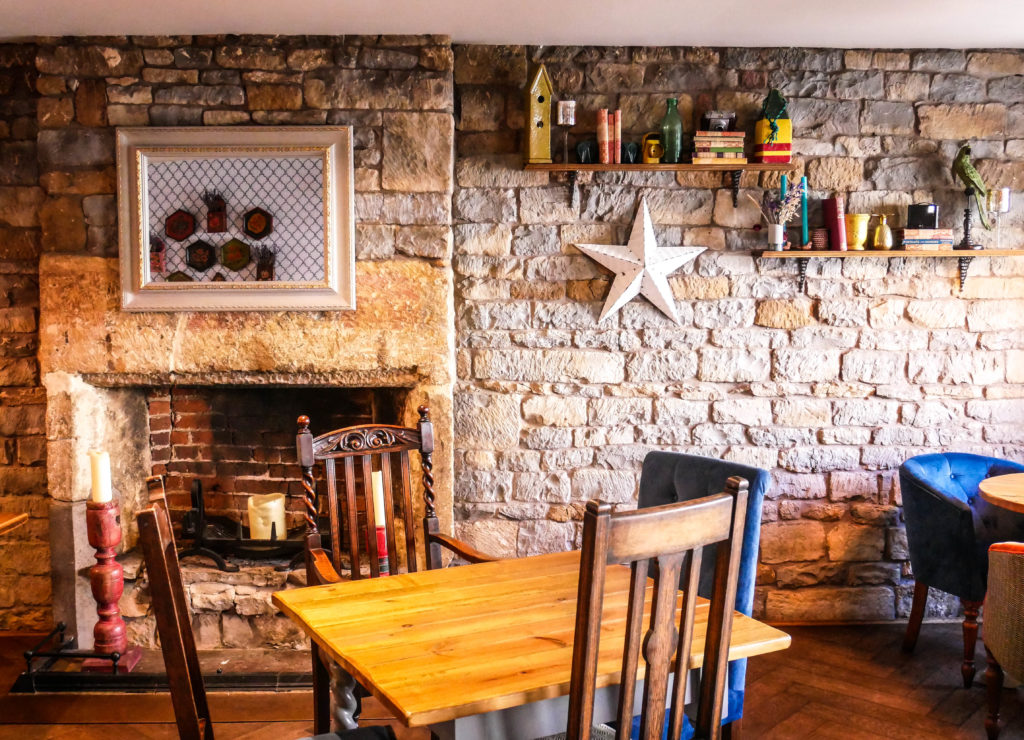 From the hotel, Stratford-upon-Avon and Warwick Castle are a short drive and other large Cotswolds towns such as Chipping Norton are less than an hour away. It's the perfect place to base yourself, without paying the higher prices for staying directly in the thick-of-it in a Cotswolds village.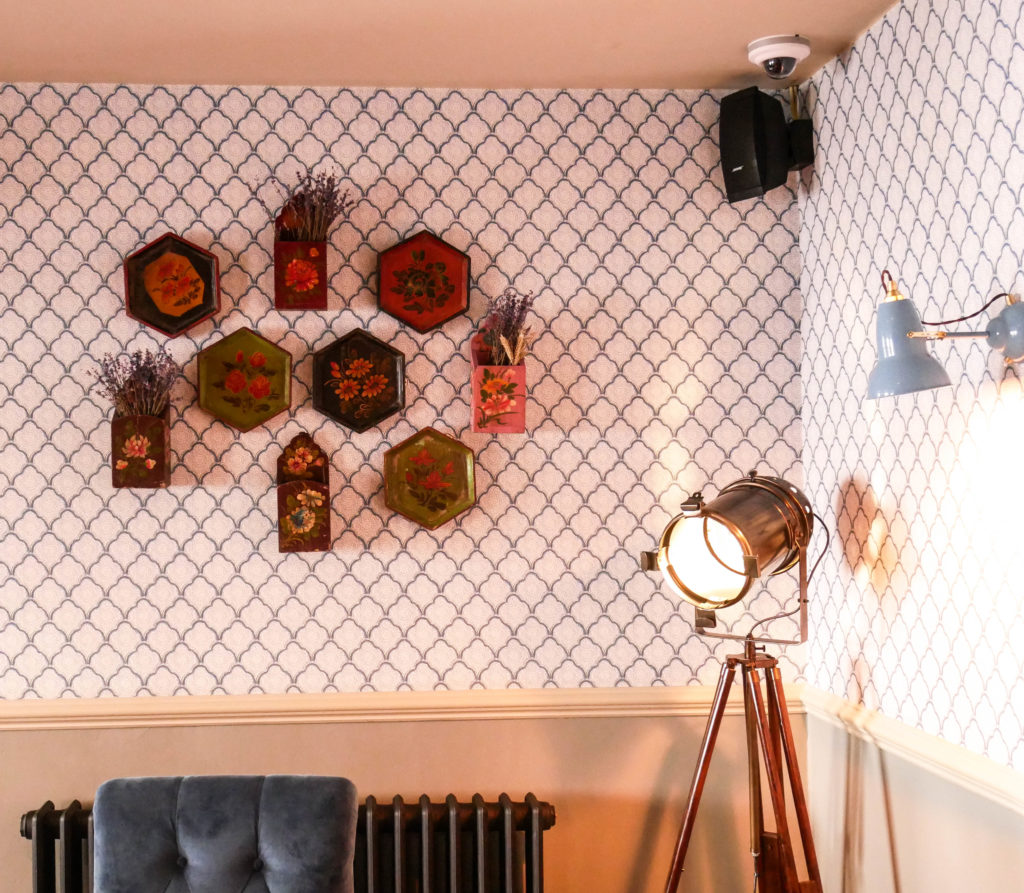 The Cotswolds, home to the fairy-tale cottages that have long been the stuff of story books, are a must-see, even if you are a native to the UK. Transporting you far away from busy urban centres (cough, Milton Keynes), the villages and towns of the Cotswolds allow you to enjoy a more traditional, slower pace of life. Exactly what we all need, just once in a while.
Thank you to The George Townhouse for inviting us to visit and for such a delicious dinner!