This list of our favourite sustainable and ethical brands for 2020 contains affiliate links.
While 2018 was the year that we ditched plastics (and with it, indirectly accrued more organic cotton tote bags than I thought humanely possible), 2019 was the year that we realised sustainability goes far beyond saying 'no' to carrier bags.
Instead, sustainability impacts nearly every choice we make: from what trainers we put on each day, to where we buy our earrings. I quickly realised that from the moment I stepped into the shower, until the moment I pulled my cotton sheets over my head, I was buying, using and consuming products.
Endless – probably unsustainable and ethically questionable – products.
The realisation hit me hard. Perhaps living life as a naked recluse, deep in the forest, was the only way out of the unsustainable nightmare I'd found myself in. I couldn't even make a cup of tea without worrying about the degradability potential of my teabag.
However, rather than running wildly for the woods (clutching my bamboo toothbrush as I went), I decided to take things slowly: replacing things where I could with products and brands that I knew were actively championing sustainability, ethical production and the lowering of carbon footprints.
Although they were all a little more expensive than the products I'd normally buy, it quickly became obvious why. These products not only came from wholesome backgrounds, but were made with genuine care, attention and quality in mind. These weren't products that I'd have to throw away a month or so later (so long Primark bra), but were durable and effective.
Having spent 2019 trialling plenty of these products and brands, I wanted to put together a collection of my favourite finds – with the hope that you'll make similar changes in 2020.  From jewellery to pyjamas, toilet roll to trainers, adopting these products has not only made my day-to-day life more sustainable – but all the more comfy, cosy and beautiful for it.
Sustainable Clothing – Mayamiko The Label
We didn't come across this fantastic brand until this Christmas, when Claire received a lovely set of their pyjamas as a gift.
Founded by Paola Masperi, Mayamiko The Label is an entirely sustainable and ethical clothing brand, with all items made in Malawai by a team of tailors, pattern cutters and seamstresses. Many of these brilliant team members join the business via the Mayamiko Trust and the Mayamiko Fashion Lab, where women (particularly those affected by HIV Aids) are invited and supported to learn new skills and trades.
It is an incredible initiative and one that produces beautiful clothes, accessories and textiles (it's even said that Meghan Markle is a fan). We know where we'll be shopping in 2020.
You can find Claire's pyjamas here.
 Jewellery & Accessories – So Just
We stumbled (quite literally) across the beautiful collection of So Just accessories on a scorching hot day in August, at the Wilderness Festival.
Wandering past rows of brightly sequinned hot pants, great plumes of feathered headdresses and neat piles of burning incense, we eventually spotted a beautifully presented stall, with delicate gold earrings glinting in the sunshine.
Making a beeline for the stand, we quickly realised we had uncovered our new favourite jewellery brand of the year: So Just.
Founded by fellow traveller, Jennifer Georgeson, So Just was founded following her first hand experiences of the incredible impact that the economic empowerment of women can have on the health, wellbeing and education of entire communities (indeed, 90% of female earnings tend to stay within the local community).
Inspired by this, Jennifer began So Just, sourcing accessories and jewellery made by female artisans across the world: from Africa to India, Vietnam to Turkey.
Today, this incredible global network includes over 50 sellers from across 20 countries and 3 continents; all of whom receive a living wage and access to an international market.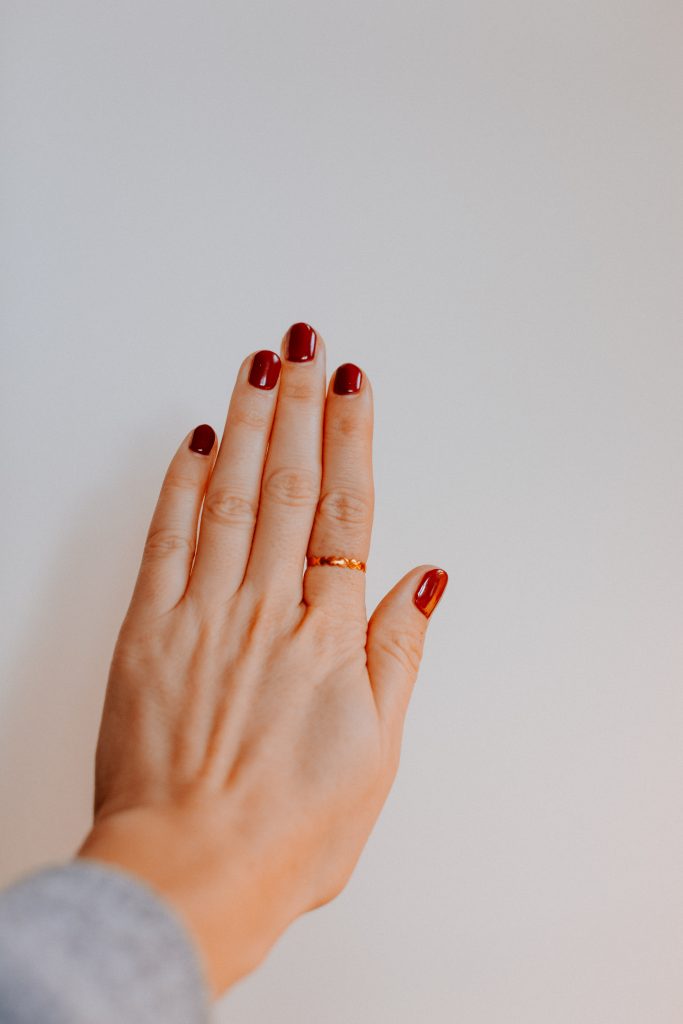 Not just sustainable and ethically sourced, the accessories available via So Just are also incredibly beautiful. At Wilderness alone I bought a pair of earrings, (Praniti Dotted) ring and (Jaya) necklace – each made in Nairobi, Kenya and Jaipur, India.
Next on my list is one of their beautifully made Moroccan rugs and beautiful ceramics from Pakistan. 
Toilet Roll: Who Gives A Crap
When pondering where to start my drive towards sustainability, I took a little tour of my house, eyeing up products that I knew I used daily.
The tea bags, the dishcloths and the shower gel all fell under my immediate gaze; even the cat and his plastic-pouched food didn't escape my attention.
However, it wasn't until I turned to face the toilet that I knew who my first victim would be: the bog roll.
The answer was glaring. Out of everything in my house, surely the most obvious unsustainable felon in this joint was this virgin, luxury four-ply paper, complete with shea butter coating.
How many trees had died so that I might wipe my bottom so indulgently? I felt horrible.
Consequently, I immediately started looking for alternatives: a toilet paper that cared about tomorrow. However, it seemed that whilst some supermarkets sold their own recycled version, none seemed too fussed by their own carbon footprint or environmental impact.
Until, that is, I stumbled across Who Gives A Crap. It seemed that this company (with a name worth its weight in marketing gold) took a two-pronged approach when it came to the pesky problem of our bodily functions.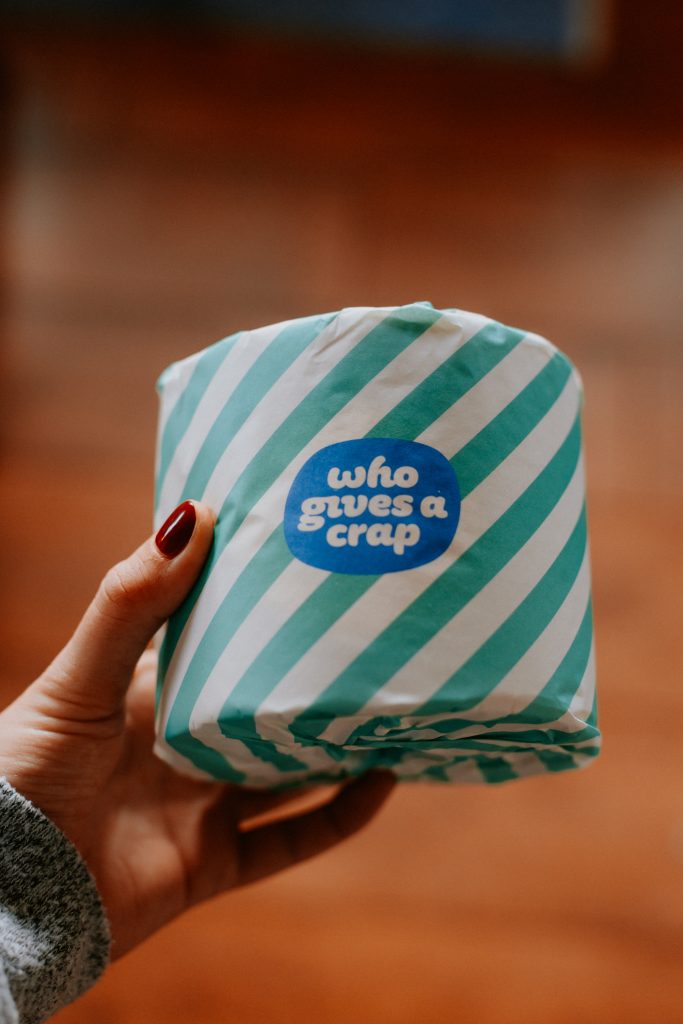 Indeed, Who Gives A Crap, not only produce entirely sustainable and recycled toilet paper (even packaging it in paper rather than plastic), but a whopping 50% of their earnings go towards building toilets and improving sanitation in the developing world.
To date, they've donated $2.5m Australian Dollars to the cause.
Browsing their site, I discovered that the company offer two types of toilet paper (for those bog roll connoisseurs amongst you): recycled '3 ply toilet paper', and 'premium' toilet paper, made entirely from bamboo. Featuring no dyes, scents or chemicals, these rolls are about as natural as you can get (albeit without using a handful of garden foliage to do the job).
In the end, I opted for the 3 ply toilet paper, which promised to be as soft as 'unicorn kisses and as strong as 1,000 ponies'.
To ensure value for money and overall sustainability, Who Gives A Crap only deliver in boxes of 24 (costing £24) or 48 (£36). While this might initially seem like an awful lot of toilet roll to arrive on your doorstep, once unpacked they don't take up too much room. We stacked ours neatly in our downstairs toilet and thanks to the beautifully designed wrappers (no plastic to be seen), it has now become something of a design feature.
Having bought our first box of 48 toilet rolls in July 2019, we are still making our way through them now in January 2020: a testament not only to how economical they are, but to how long they last (including several seasonal colds).
I adore everything about this brand: their ethos, their dedication to sustainability, their incredible packaging and marketing and, of course, their philanthropic success.
So, next time you reach for that toilet roll, consider this: do you want to wipe your bum with something that's harming our world, or use this sacred part of your day to save it?
The choice is yours.
Trainers – Allbirds
It felt as though half the world already knew (or was already wearing) their own pair of Allbirds by the time I stumbled across this sustainable footwear brand.
The brainchild of a New Zealander and a renewables expert, Allbirds produce trainers (sneakers) that are largely made from one sustainable material: merino wool.
Doing away with the man-made (and harmful) materials that feature in most of our footwear, the manufacturing process for your average pair of Allbirds uses 60% less energy than that required for synthetic based trainers, and is entirely free from harmful toxins and chemicals.
In fact, to create a pair of Allbirds, all that is really required is a herd of merino sheep.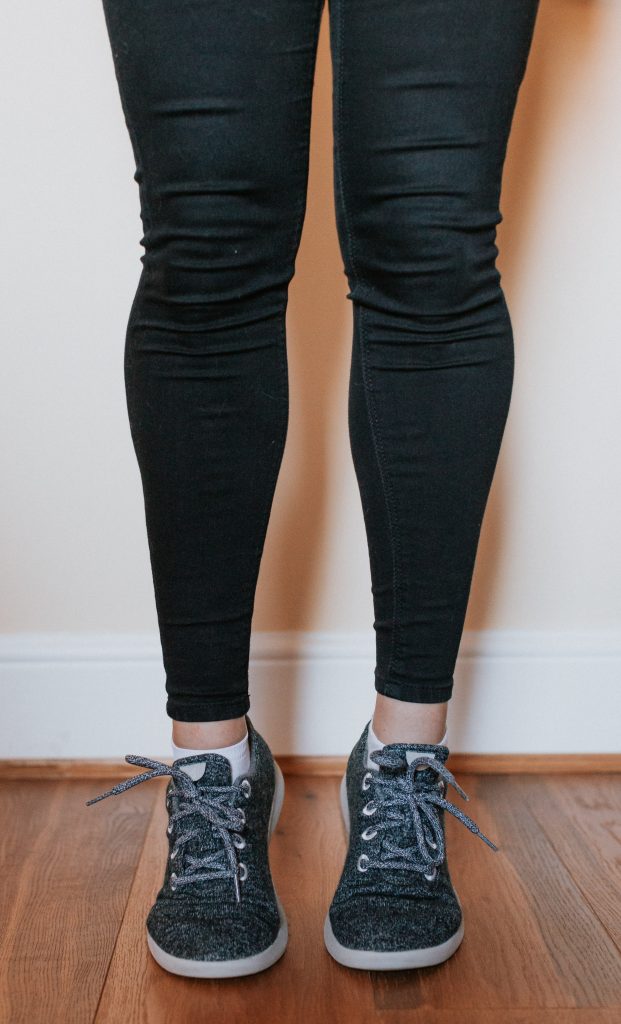 However, the brand's dedication to renewable materials doesn't stop here: their shoes now come dressed in a whole host of natural materials. For example, Allbirds have developed a new material derived entirely from trees – TENCEL – which uses 95% less water to produce than materials such as cotton; creating a new material with an incredibly low carbon footprint. Furthermore,  sustainably grown sugarcane is used to produce the trainer's soles, recycled plastic bottles are reincarnated as shoe laces and the brand's packaging is made from 90% recycled cardboard.
It's difficult not to be impressed by this brand and their steely dedication to ethical fashion.
However, the million dollar question remains: just how comfortable are trainers that are made from wool, trees, sugar and melted plastic bottles?
Are Allbirds Comfortable?
Although it was difficult not to get caught up with Allbirds charge towards sustainability – throwing my existing synthetic shoes into a burning fire – it did take a little while for me to be swayed by their price tag.
On average, Allbirds shoes begin at £90 and above: around double what I was paying for my regular pair of (unsustainable) Converse. Furthermore, and with an aversion to wool, I had my doubts about just how comfortable I'd find these shoes.
Would they be itchy? Prickly? Like wearing a pair of overbearing woollen socks?
Eventually, and after listening to friends wax lyrical about their own Allbirds shoes, I decided to take the plunge: opting for their classic Women's Wool Runners (in grey).
Promising to be unimaginably comfortable, whilst also simultaneously being sweat wicking and warming, the trainers seemed perfect for not only cold English winters, but also for travel: keeping my feet sweat free and comfortable on airplanes and whilst pounding the pavements.
Arriving promptly in some wonderfully creative packaging (the little printed faces on the cardboard innersoles will make you smile before you've even seen the shoes), I lifted out my new Allbirds trainers: ready to begin a new chapter in my footwear journey.
Immediately, I was struck by just how lightweight these trainers are. Beautifully simple, with a soft (and not at all prickly) wool lining and malleable soft sole, the trainers are beautiful in their simplicity and manufacturing: fashionable, but not at all fussy.
Due to their sweat wicking properties and incredibly warm (fleece like) lining, Allbirds encourage you to wear their shoes sock-free, something I'd initially been dubious about. However, with the shoes now on, I understood why. Warm, yet flexible and soft, putting on these shoes was like putting on a pair of your favourite snuggly socks; albeit with fantastic support.
Completing the obligatory walk around the room to test the shoes, I was already sold. As someone who has a difficult relationship with new shoes (think plasters, heel guards and endless blisters), I immediately recognised the superior comfiness of this particular brand.
Indeed, having now worn my Allbirds whilst exploring souks in Istanbul, the desert like landscape of Cappadocia, alongside sub-zero Portland and beautifully warm San Francisco, not once have my Allbirds caused me trouble. When my feet are cold, they keep them warm and (you guessed it), when my feet are hot, they cool them down.
And perhaps best of all? As soon as they get dirty I can quickly throw them on a 30 degree wash and they come out looking brand new (drying in a matter of hours).
Versatile, unbelievably comfortable and best of all – sustainable and ethically made – Allbirds might come with a price tag, but it's one that is (and I promise) worth every single penny.
With another pair on the way, I've no doubt that Allbirds will remain one of my favourite sustainable and ethical brands in 2020.
Tampons –  DAME
A sustainable product that we've celebrated throughout 2019, DAME will firmly remain one of our favourite sustainable brands in 2020.
Declared as the only period brand to be climate positive, DAME has introduced one of the world's first reusable tampon applicator (known simply as the 'D');  saving our oceans from potentially millions of unwanted plastic tampon applicators.
Made entirely from BPA free Mediprene, the D can be used not only for one period – but for hundreds of them; month after month, cycle after cycle.
Alongside the applicator, DAME has also created its own brand of organic (and 100% biodegradable) tampons, made from GOTS certified organic cotton. Featuring none of the nasties found in regular brands of tampons, Dame's organic heroes are free from chlorine, bleach, polyester, dyes, plastics, deodorant and pesticides.
I've now been religiously using the D applicator (and Dame organic tampons) for a year and have no intention of going back to regular tampons. In fact, I often forget that I ever used anything else.
Whilst the tampons might feel slightly different at first (they are not coated in the same way that traditional tampons are, to ensure that they can decompose) and you have to also remember to rinse the applicator and pop it back in your bag each time you use it, there's really nothing too different when it comes to using DAME.
Aside perhaps, of course, from the fact that with each and every period, you're helping to create a more sustained and healthy environment for our ocean life.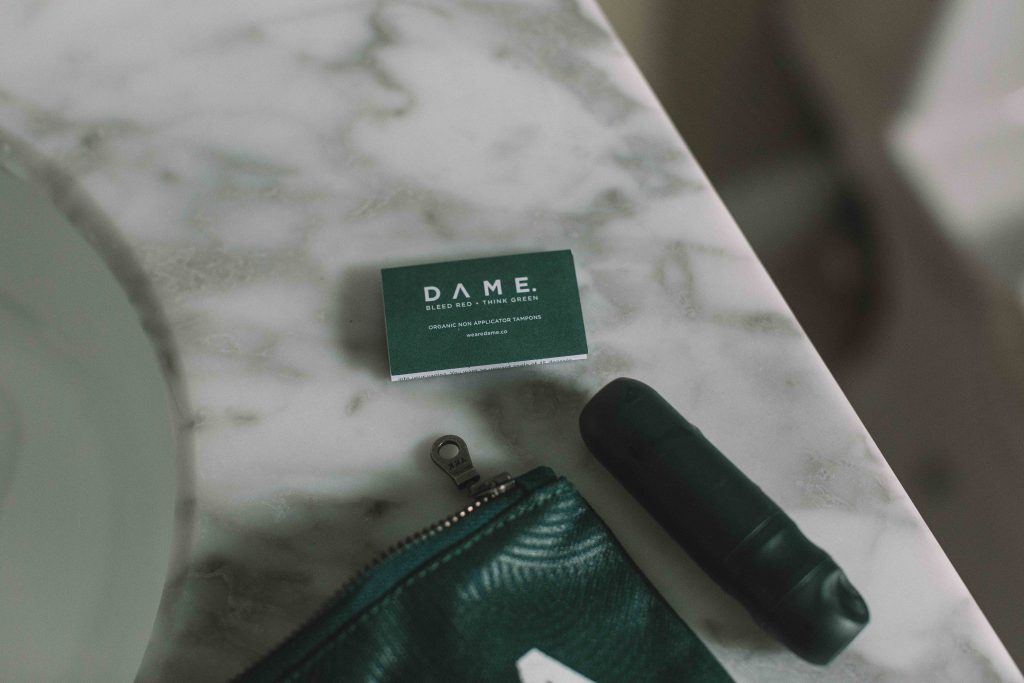 Read our full review of the DAME applicator and tampons here.
Deodorant – Nuud
 Want to try Nuud for yourself? Use the discount code 'NUUD_LOVES_TWINSTHATTRAVEL' for 10% off the Nuud Starter Pack or Smarter Pack. 
One of our most read blog posts of last year was our review of the fantastic Nuud deodorant.
Whilst there are a wealth of all natural deodorants on the market, I found the majority of them to be ineffective (no amount of tea tree oil, it seemed, could help me after a particular energetic gym session) and all were packaged within traditional plastic bottles (or, worse, aerosol cans).
However, and just as I was about to give up on natural deodorants, Nuud deodorant caught my eye.
Fed up with deodorants filled with unknown chemicals, parabens and salts (or 'crap' as Nuud like to call it), this exciting brand are not only protecting our health, but making a stand against the (petro) chemical industry: one that throws out billions of empty canisters each year and is the cause of extensive pollution.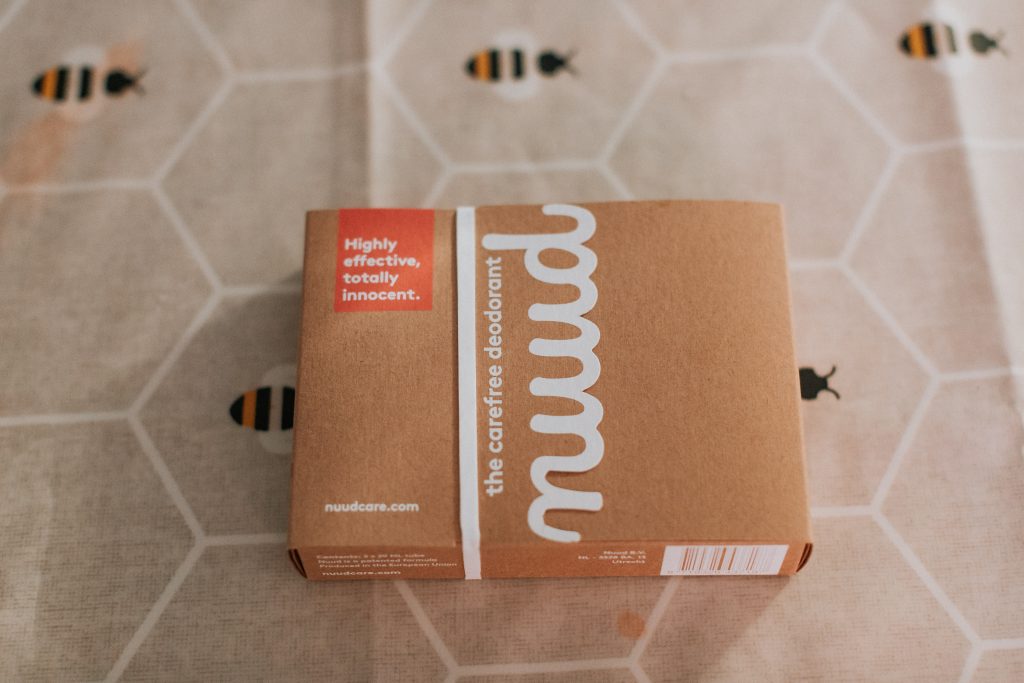 As such, Nuud is 100% natural and housed within a bioplastic sugar cane tube and a biodegradable cardboard box. It is also vegan friendly and has never been tested on animals.
Using an all natural ingredient- micro silver – Nuud deodorant effectively and swiftly neutralises the bacteria that would later cause sweat to smell. Body odour's kryptonite, Nuud claim that by applying a small amount of micro silver to your under arms, you can effectively keep any nasty bacterial smells at bay for 3-7 days.
Although there is an initial 'detox period' (bearable, I promise), Nuud's superpowers soon kick in and very quickly, I was going 2 to 3 days without needing to reapply.
It truly is a wonder product and as such, Nuud will firmly remain one of our most used sustainable and ethical brands in 2020.
Read our full review of Nuud deodorant here.
Period Pants – Wuka
In 2018 I found myself in something of a sanitary wear rut.
Whilst the rest of the female population were waxing lyrical about menstrual cups, I was on the fence about how I'd get on with one – despite desperately wanting to move to a more sustainable form of protection.
Resigned to a future of tampons, I thankfully spotted an advert for Wuka Period Pants.
Appearing no different to my normal pairs of pants, I wondered how these black, soft knickers would do their job. However, looks can be deceiving.
Wuka claim that their Period Pants can hold almost 200 times their weight in liquid, or the equivalent of four tampons worth of menstrual blood.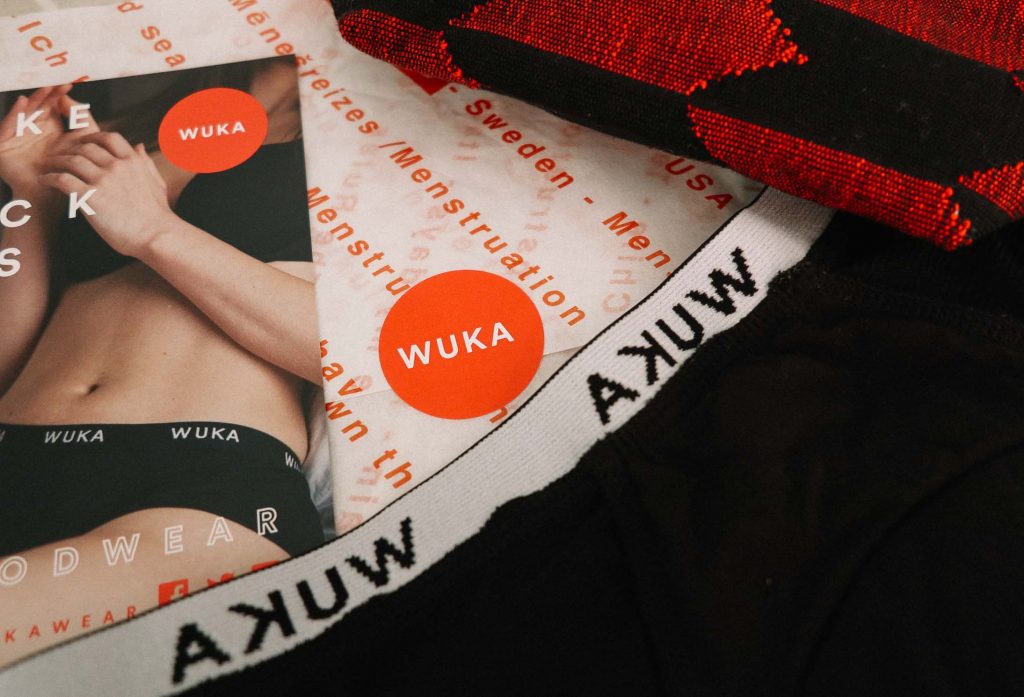 Surprisingly thin, the pants are made up of four layers. The outside layers are made from breathable Lenzing MicroModal fabric (incredibly soft and moisture wicking), whilst the innermost layer (with anti-bacterial properties) contains a leak-proof pad, which is reusable and washable. Beneath this is another 'leak proof' layer, which is equally as breathable and gives a second line of protection.
Machine washable, all you need to do is pop them on a radiator to dry and they are ready to go again.
One of my most successful finds of 2019, Wuka absolutely deserve to stay as one of my favourite sustainable and ethical brands in 2020.
Read our full review of Wuka Period Pants here.
Sustainable Shaving – FFS
Ever worried about just how much plastic you are using when it comes to shaving?
The folks at FFS were too.
Launching an entirely sustainable shaving subscription box – complete with recyclable blades and eco friendly products – FFS (or 'Friction Free Shaving') decided to tackle the enormous amount of single use plastic created by the feminine hygiene and shaving industry; instead advocating products that are not only sustainable, but of an incredibly high quality.
With each subscription box (monthly or bi-monthly) arriving complete with not only new razor blades, but eco friendly treats such as shaving balms and creams, this is a subscription box that has transformed our morning routine – and all for the better.
Buy yours here.
Conclusion
We hope you enjoyed (and found useful) our review of our favourite sustainable and ethical brands for 2020. If you have any other particular successes you've uncovered, we'd love to hear from you.