Before we launch into a guide on how to spend a day in Leeds, let's start this blog post with a confession. We really dislike flying. I know, travel bloggers who hate flying – the irony. It's like a doctor with a phobia of needles, or a teacher who dislikes children. It seems that we've chosen a job based around something that incites in us a deep, sweaty fear. Tackling the stress of the airport check in, long queues at security, not to mention the fear of turbulence, are all experiences that we've learned to endure, rather than love (with a double gin to help things along the way).
It's perhaps therefore no surprise that when offered the opportunity to travel via an alternative mode of transport, we jump at the chance. Surely there is nothing better than the sight of solid, comforting ground, when travelling? So, when Trainline got in contact about a clever campaign they were running, aimed at highlighting the many benefits of train travel (no baggage weight limits, queue free boarding, mobile tickets, the list goes on), we were excited to get involved.
Over the past few days, Trainline have been teasing people with the illusory launch of 'Lintenair' (a clever anagram of Trainline) – an apparently new way to travel. It's an imaginative way of promoting the pros of train travel and we loved the concept. To get involved, all we had to do was decide on a train journey we'd like to take for our day out with Trainline, book our mobile tickets using their app and voila! We were off! I could leave the rescue remedy spray at home.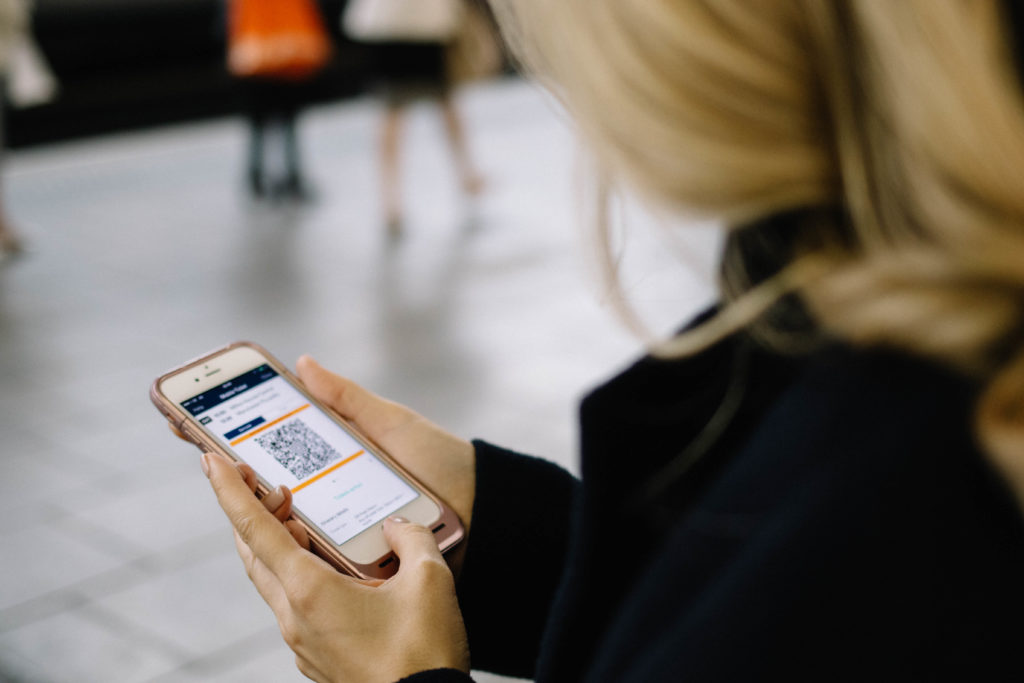 A UK city that I'd visited briefly before, but never truly explored, is Leeds. I was so taken by the city that I actually skipped two thirds of the conference that I was meant to attend, purely so I could roam its pretty streets some more. On reflection, it's probably a good thing that I'm self-employed nowadays; I was a terrible employee. After a taster of what Leeds has to offer, I've been eager to return, and so this seemed like the perfect opportunity to visit again. It also meant that we had a fantastic excuse to meet up with one of our favourite fellow travel bloggers Jess (The Travelista), who has recently bought a house in the city.
Armed with our mobile tickets, enabling us to bypass the queues at the station using the Trainline app, we settled into our seats as our train rocked gently northwards ready for our day in Leeds. Before we knew it, we were pulling into Leeds station; ready to enjoy a day of shopping, food and culture. Should you ever visit this fantastic city, below is a list of things to do in Leeds.
Here's how to spend a day in Leeds
How to spend a day in Leeds: where to eat 
Angelica
Stepping off the train, we met with Jess and headed straight for lunch at the beautiful restaurant and bar: Angelica. Located on the sixth floor of the Trinity shopping centre, we would never have found this lovely restaurant without the wisdom of our local tour guide. Bright, spacious and offering spectacular views out over the city, Angelica is the perfect place for lunch with friends.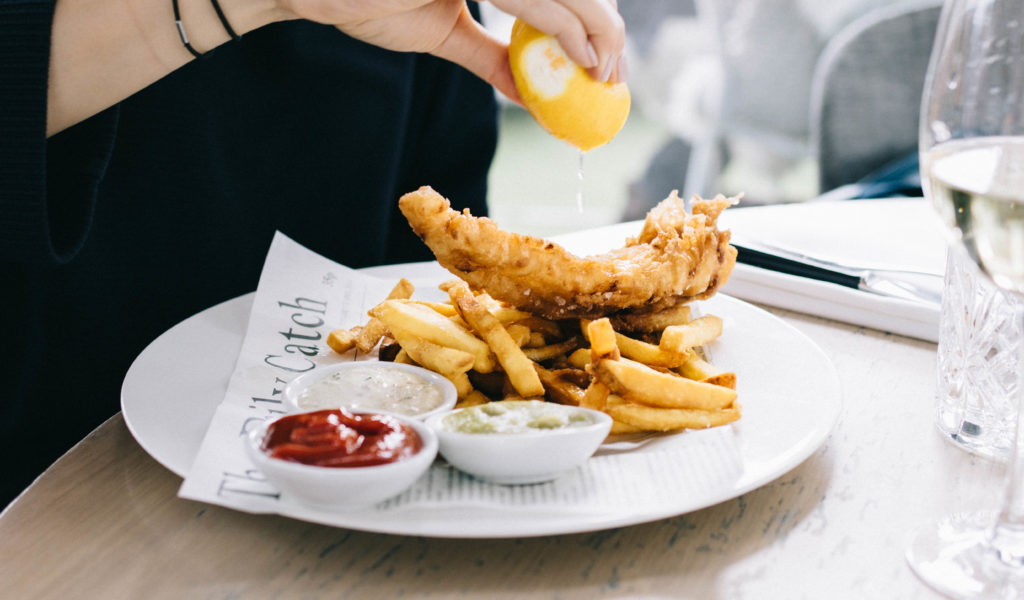 We treated ourselves to the traditional British fish and chips, whilst catching up on our upcoming travels. Step outside and there is also a fantastic terrace, although unfortunately it wasn't quite the weather for cocktails in the sunshine (thanks, England). However, we'll definitely be back for a nice glass of wine in the summer sunshine, later in the year.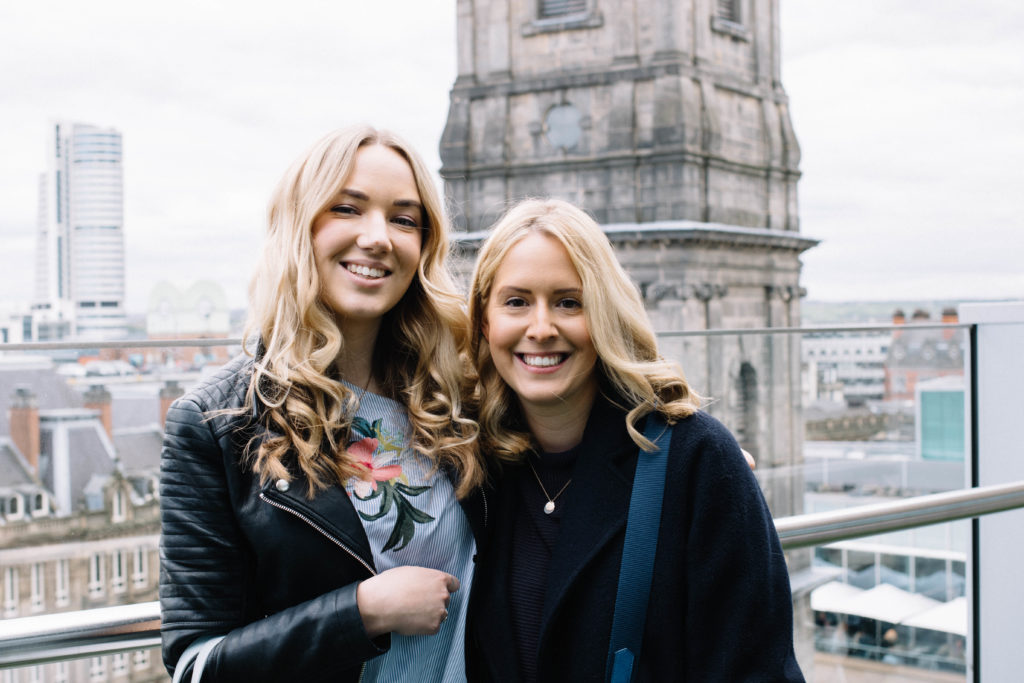 Jess had allocated us a strict hour for lunch, before we were forced on our way to explore the rest of the city. I think we all could have stayed there for the rest of the afternoon, admiring the views of the city over several glasses of wine. Stoically, however, we accepted it was time to experience the shopping scene of Leeds that we'd heard so much about and said our goodbyes to Jess.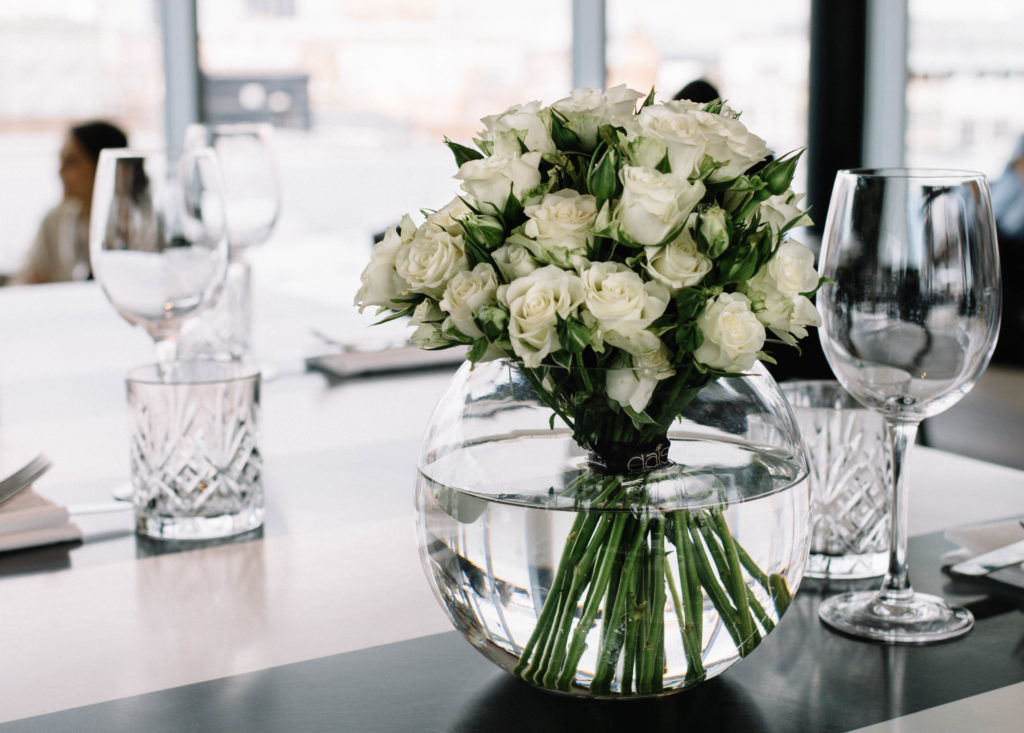 How to spend a day in Leeds: where to shop
Victoria Quarter
The beautiful Victoria Quarter of Leeds is a Grade II listed building, housing upmarket boutique shops: the perfect place for us to explore after lunch. Dubbed the 'Knightsbridge of the North,' this historic shopping district once housed rows of butchers' shops and slaughterhouses. In stark contrast, today it's home to shops such as Reiss, Mulberry and Vivienne Westwood. Far more up our street (but perhaps not great for our bank balances).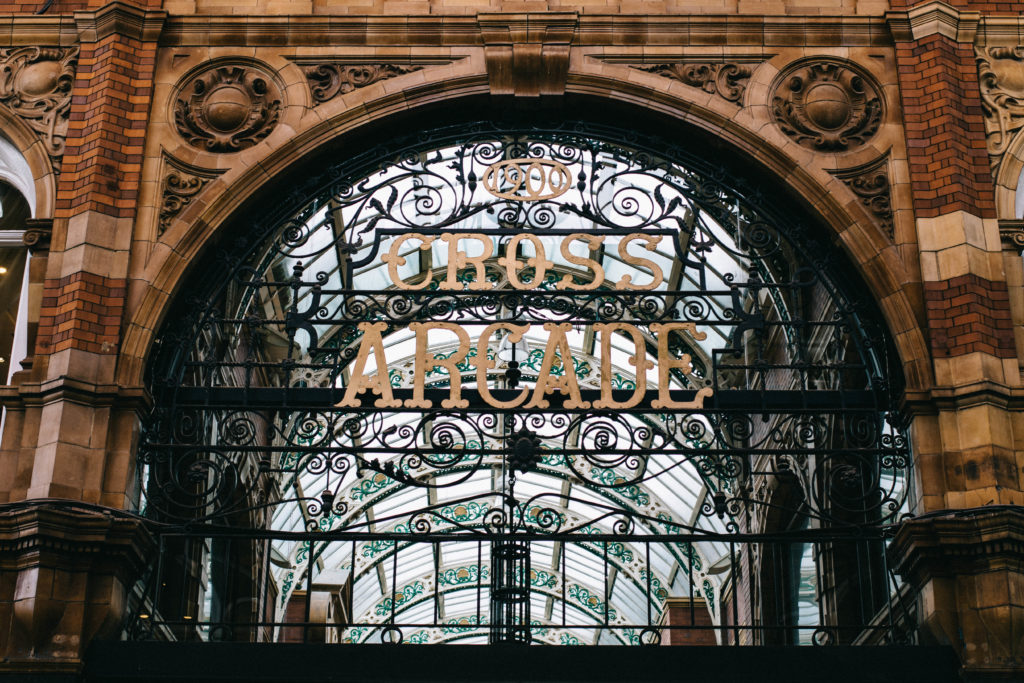 Compared to our hometown shopping centre of Milton Keynes, where you spend the majority of your time trying to squeeze through the crowds gathered outside McDonalds, the Victoria Quarter felt like five star luxury. We spent an indulgent hour sashaying around under the beautiful stained glass ceiling, pressing our noses up against the glittering shop windows. We were quickly beginning to realise that if you're looking to treat yourself with a shopping spree, Leeds is definitely the place to come.

Leeds Corn Exchange
Another beautiful example of Victorian architecture, the Leeds Corn Exchange is Grade I listed and one the city's most beloved buildings. Home to independent shops, this is the perfect spot for those looking for unique and one-off buys. It offered a nice contrast to the high-end boutique shops of the Victoria Quarter. Again, hailing from a new town that offers very little in the way of independent shops, Laura and I loved exploring the Exchange. For keen Instagrammers, this is also a great place to come if you want to witness symmetrical paradise.

Victoria Gate
Victoria Gate was the next stop on our Leeds shopping extravaganza. Brand new to the city centre, Victoria Gate is now an extension of the Victoria Quarter; housing a huge John Lewis and other popular, high-end shops such as And Other Stories and Anthropologie. Still glittering with fresh coats of paint, Victoria Gate was a world away from our usual shopping scene. We spent far too long in here, deliberating over new outfits for a presentation that we were giving the next day.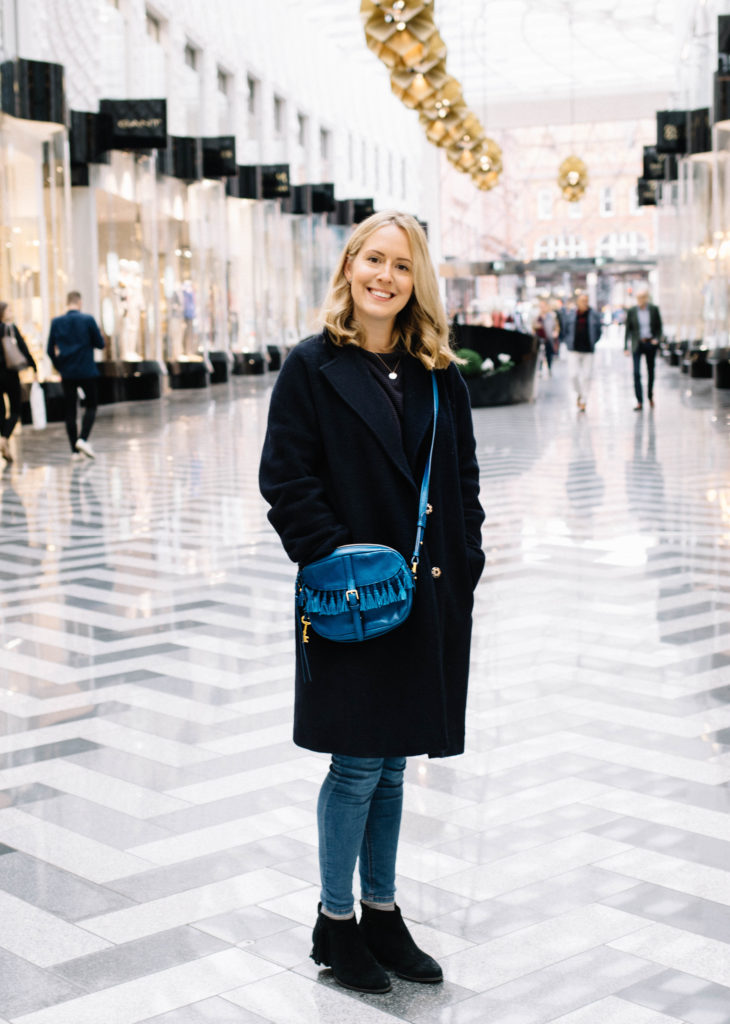 How to spend a day in Leeds: what to see 
Royal Armouries
Located on the Leeds Dock, amongst cobbled streets and old warehouses, sits the impressive Royal Armouries. After filling our shopping quota, we decided a little bit of culture was in order, and headed straight for this huge museum that houses arms and armour from across the world (it's also admission free!) If you're visiting Leeds with children, then this is a particularly great place to visit – particularly the Swords of Middle Earth display, which exhibits five swords used in the Lord of the Rings and Hobbit films.
Tetley Museum 
Having recently attended a Twinings Tea Tasting Masterclass, we thought it only fitting to spend our final hours in Leeds exploring the former Tetley brewery or  'The Tetley' as it's known.  Now a contemporary art gallery, this art deco building is a real hidden gem. Just a few minutes' walk along the South Bank from the Royal Armouries, we made our way here for a pint of Tetleys in their downstairs bar and kitchen.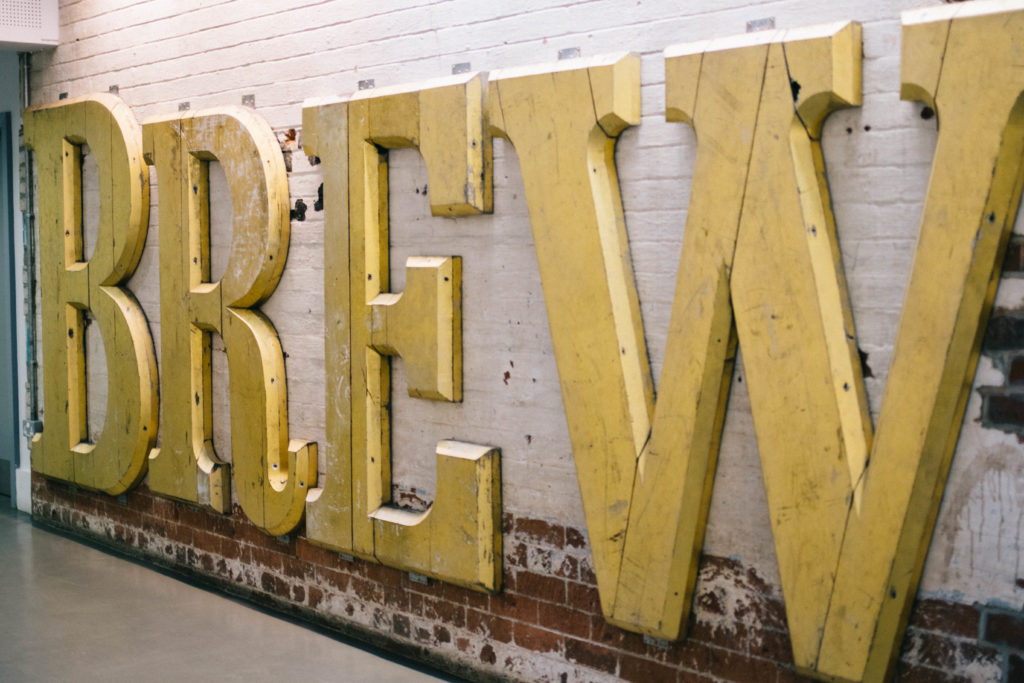 The food menu has a delicious Yorkshire twist (the Tetley marinated chicken caught our eye), and if you're not looking for an alcoholic drink, you can always treat yourself to some Yorkshire tea. We found the archive of the Tetley Collection displayed in the restaurant fascinating, and couldn't help but treat ourselves to little Tetley bags from the shop before we left. Who can resist a branded canvas bag? (According to my car boot, which is crammed full of them, not me).
---
With aching feet, empty bank accounts and extremely full bellies, it was time for us to head back to the station to catch our train home after our brilliant day out in Leeds. Fortunately, with a city centre terminal, we didn't have far to walk. With a quick tap, we loaded our mobile tickets onto the Trainline app, hopped on the train and settled down for a cosy journey south. No stressful airport queues in sight.
I'd go as far as to say that trains are the perfect way to travel.
(N.B – I did still go for that double gin, though).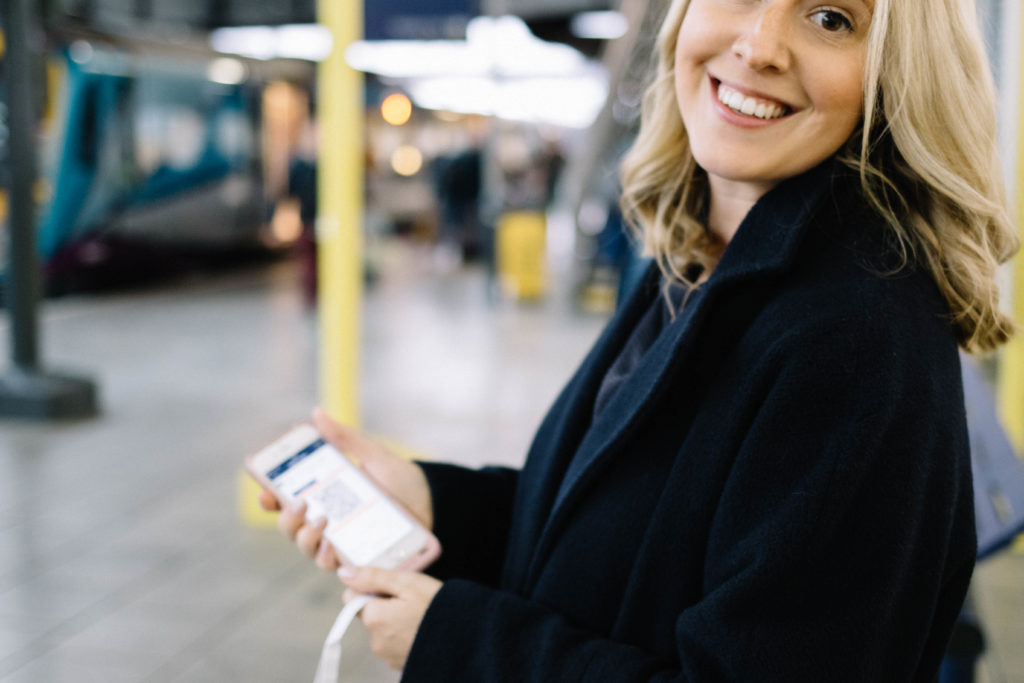 'How to Spend a Day in Leeds' is a sponsored blog post in collaboration with Trainline but all opinions and experience of Leeds are our own. 
Did you like How to Spend a Day in Leeds? Take a read of a few other of our UK adventures: