As the train pulled into Durham's neat, stone station, I felt a jolt of excitement. We were back in my favourite corner of the country – the wildly beautiful North East – with an entire weekend break in Durham stretching ahead of us.
Just a few months before we had visited the city's neighbouring county, Northumberland – a place of starry skies, powdery sand dunes and tree-lined wildernesses. It was a trip that left me drunk on its beauty, ready to seize any opportunity to return. Luckily, I didn't have to wait long – an invite from Visit England giving me the excuse I needed. To help celebrate English Tourism Week, they asked if we would take another journey north, enjoying a weekend break in Durham. Given that it was now January and I was still droning on about Northumberland like a heart-broken drunk ("have you seen Northumberland recently, how is it? Does it miss me?") we immediately said 'yes'.
A Weekend Break in Durham
A few weeks later and as we travelled northwards towards the historic city, I tried to remember the first photograph I'd ever seen of Durham. I was most probably 17 and stood in the school library, a pile of university prospectuses under my arm. With university applications looming, I had no real idea of where I wanted to study. Naturally, my decision therefore came down to how pretty the brochures were – Durham's in particular catching my eye.
Printed on silk-like paper, it showed winding cobbled streets, glowing street lamps and a towering cathedral. In the foreground, a group of good-looking students were walking past, their hair long and glossy. 'Welcome to Durham University', it declared. I was mesmerised, spending the next week imagining myself as one of those luxuriously haired students.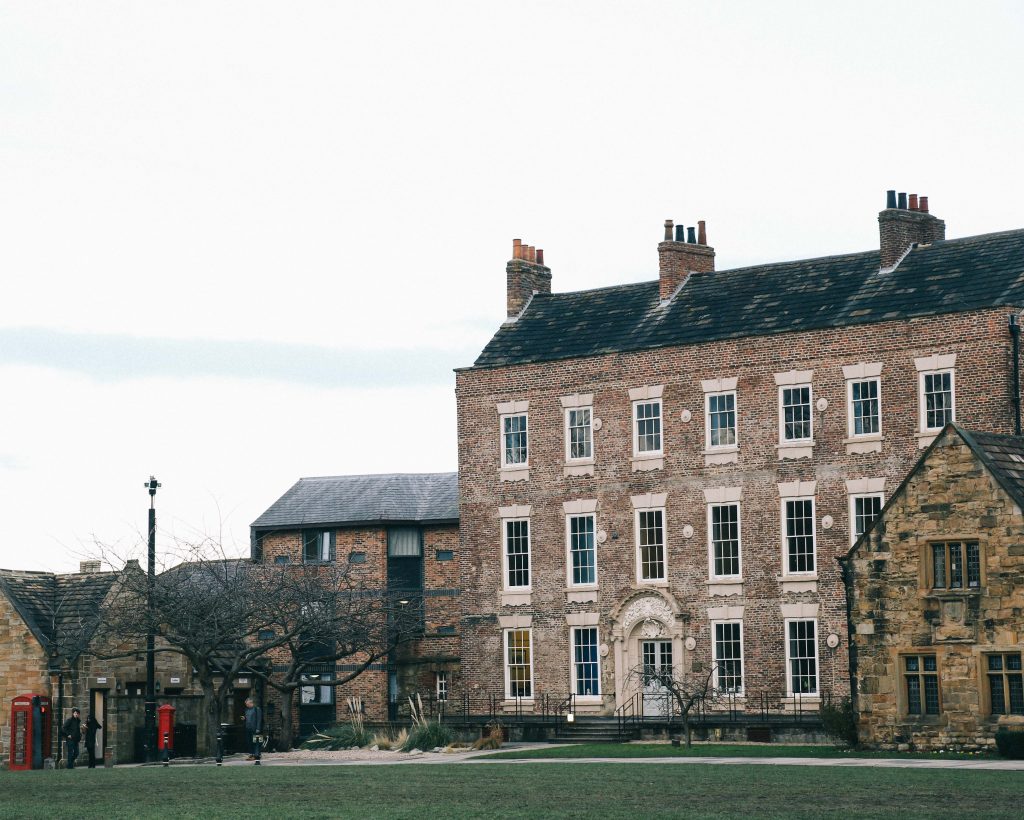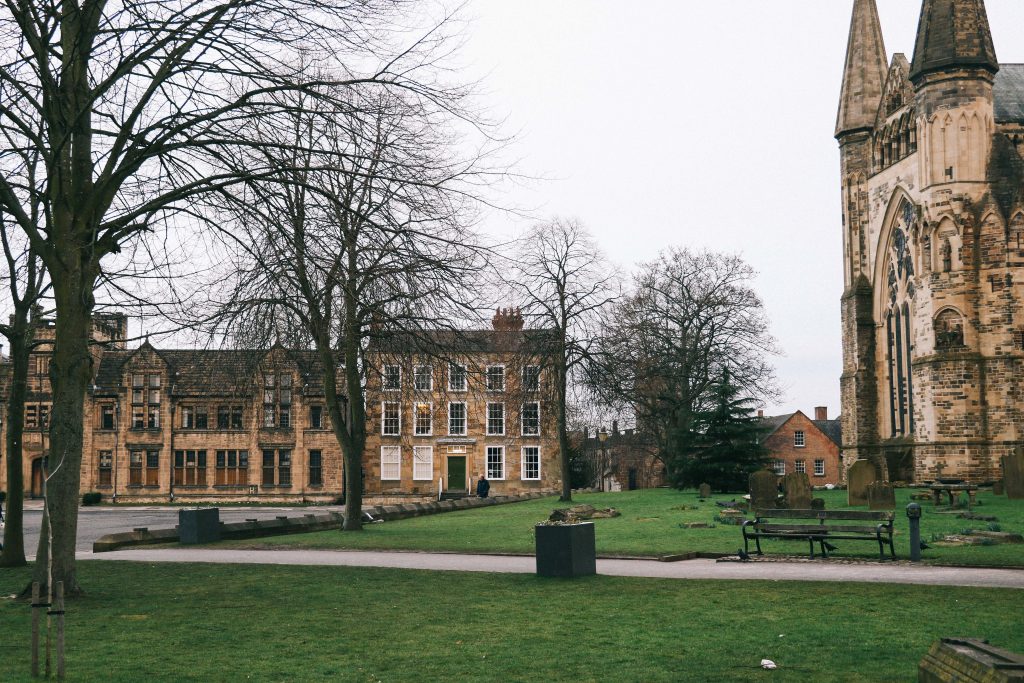 Yet, my Durham dream wasn't to be. Just a few weeks later and my Dad took me to visit his former university, promising me an 'insider's guide'. An hour later and with the rain pouring, we were slipping up a muddy hill somewhere behind the back of the Law Faculty. Slipping on the wet mud, I grabbed the back of his anorak as he yelled that I was pulling his trousers down. In the end, and in a desperate attempt to abort our off-piste mission, I told him I'd apply to the University. I loved it, it was great – now please could we go home?
After that, I didn't think too much about Durham. It became a place 'up north'; a faraway city coupled with beautiful York or vibrant Newcastle. It was a place I always wanted to visit, but somehow never reached.
How To Get To Durham
Arriving in the wintery city, I immediately recognised Durham's soaring skyline. In fact, it was hard to miss. Standing front and centre, Durham's UNESCO protected cathedral towered over the city's many hills, with the similarly impressive Durham Castle sat adjacent to it. Below ran the wide River Wear, the city's famous bridges arching gracefully over it. From this, a web of medieval streets ran, filled with almshouses, handsome university buildings and independent stores.
Whilst we'd previously driven to Northumberland, this time we opted to take the train. Taking just under 4 hours, the train left London Euston station via Virgin Trains, with just one change at Manchester Piccadilly. It was an easy and uncomplicated journey, that took us directly into the heart of the city.
If travelling off-peak from London, you can secure a return ticket to Durham for just £85.
If you're hoping to explore the area around Durham (as we did), we'd also strongly advise that you hire a car. Ours came courtesy of Enterprise Rent-a-Car, and we were handily collected from the station by an Enterprise employee and taken to our vehicle.
Where to Stay in Durham
A resident of the well-heeled South Street, Forty Winks Guest House and Residence is a brilliantly unique place to spend your weekend break in Durham.
Ringing the bell of the grand Guest House, we peered in through its beautiful glass doorway – a giant giraffe, complete with top hat, staring steadily back at us. To our right, a full-sized Penny Farthing bike was resting against the wall, while a full suit of armour stood guard. It seemed that an Aladdin's Cave of treasures was waiting for us.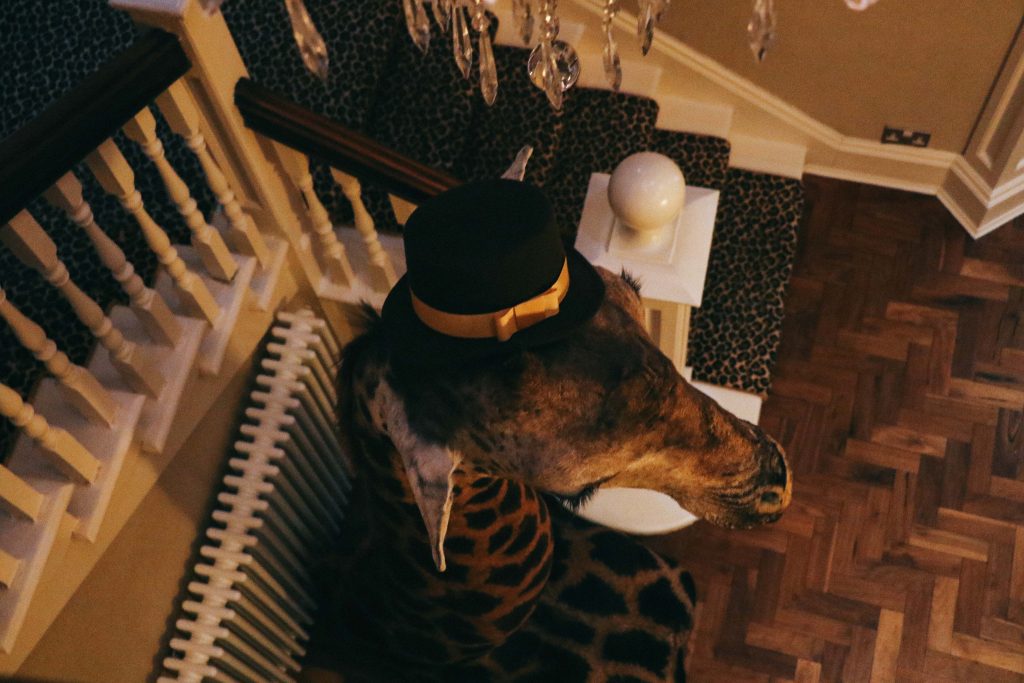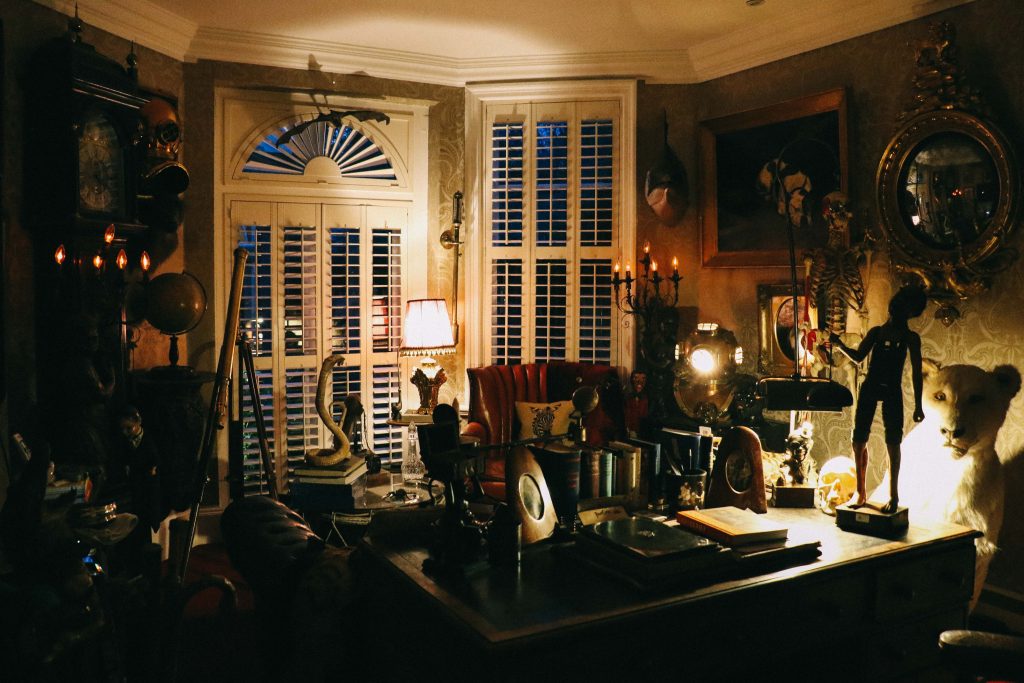 Our host – the impossibly glamorous Debbie – appeared suddenly, opening the door with a big smile. "You must be the twins!" she said, ushering us inside. Softly lit, with candles flickering all around us, I felt as though I had stepped into the house of an eighteenth-century antiquarian. To my right, a study piled high with weathered books, ticking grandfather clocks and – unexpectedly – a taxidermy tarantula, stood guard.
"We've not long opened as a Guest House", Debbie explained as she looked for our room key. "Before this it was just my family home". She gestured casually to the huge ornate chandelier above us. I asked Debbie if the house had always looked like this – expecting that it was most probably the product of some fancy London designer. Her answer surprised me. "Oh yeah, it's always been like this!", Debbie explained, "my husband and I love going to all the antique auctions. The kids grew up surrounded by this stuff."
I looked again at the taxidermy giraffe and tried to imagine what growing up in such a house might be like. Amazing, probably.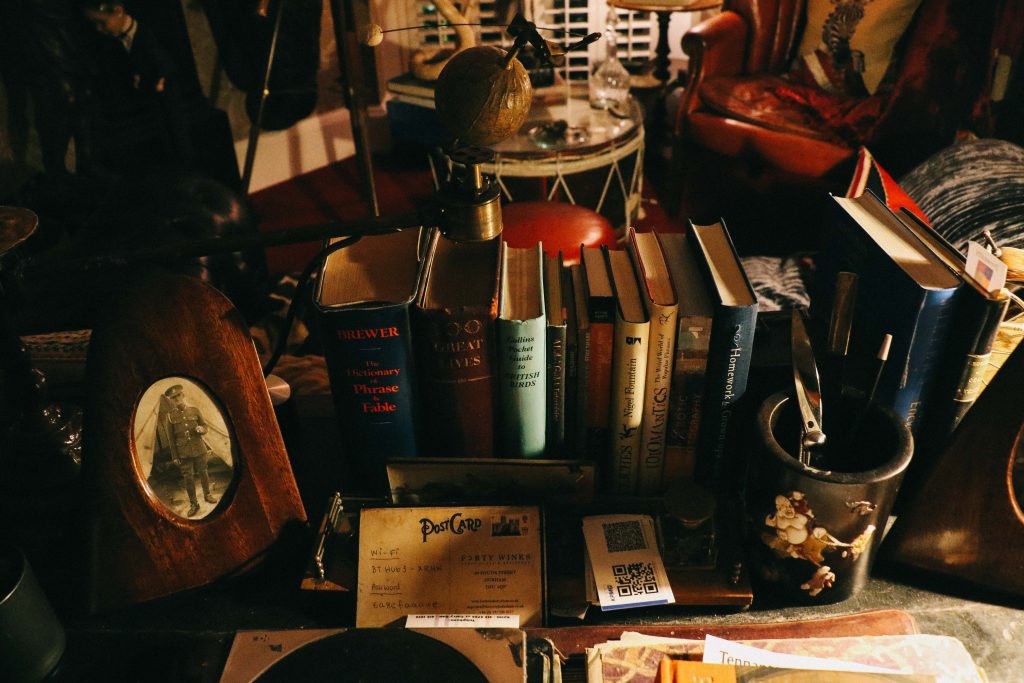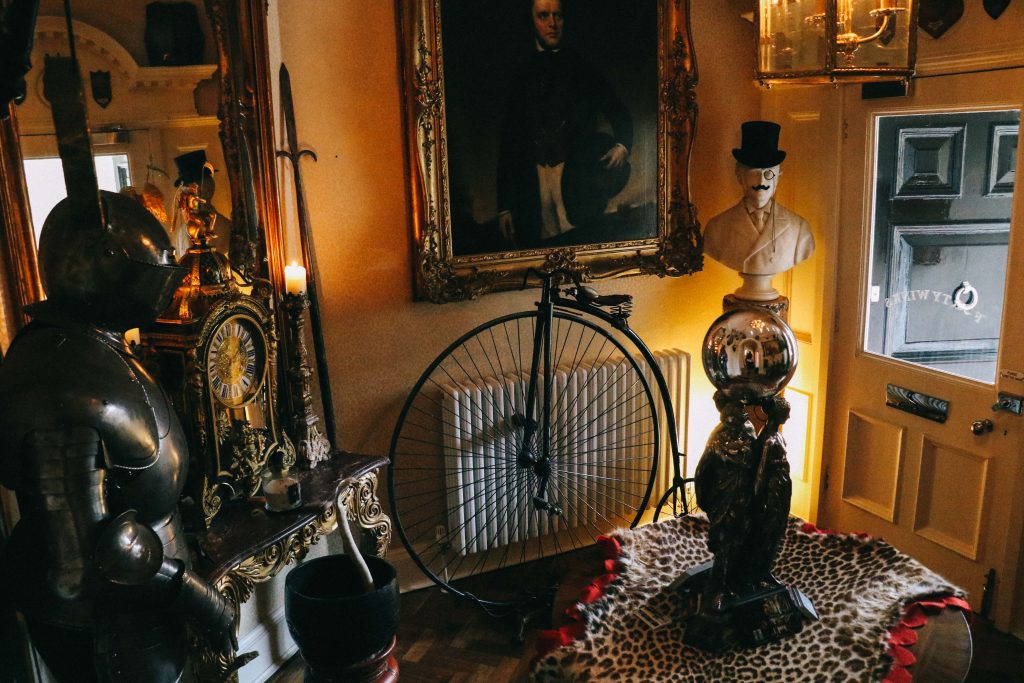 It turns out that Debbie was not just a successful hotelier, but ran several businesses throughout Durham, including the beautifully appointed Zen restaurant. After an incredible dinner here, we spent the night sleeping under the glow of the city's spectacular cathedral; the sight of it filling our window.
It was an exceptional stay at a beautiful, hidden gem of a hotel, and comes highly recommended to anyone spending a weekend break in Durham.
Double rooms at the Forty Winks Guest House and Residence begin at £110 per night.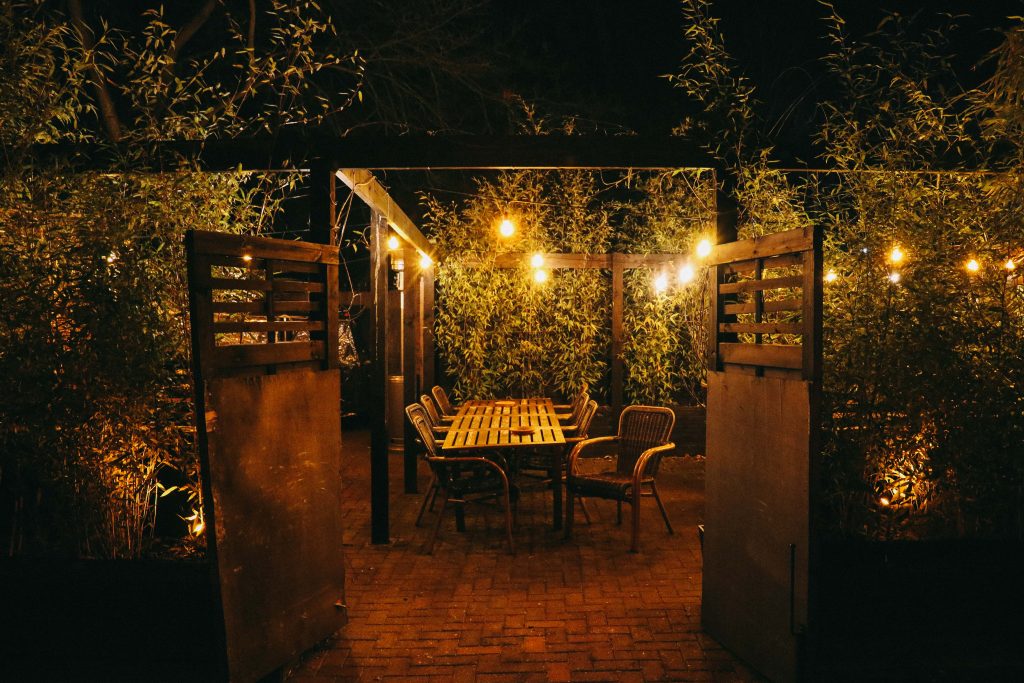 Experiencing Durham's Gin
After stepping off the train, we kick started our weekend break in Durham with a visit to the station's pub: The Waiting Room. Here we were to have our first taste of Durham [quite literally], courtesy of the talented Jessica Tomlinson, Head Distiller of Durham Distillery.
"I wanted to make the gin a little different" she explained as we sat down, ice cold gin and tonics already waiting for us. "I didn't want it to be a run-of-the-mill flavour, but one that would divide opinion". With hints of pink peppercorn, celery seed, elderflower and juniper, the gin was both sharp and warming. I probably drank mine a little bit too quickly. Without the bitterness of many other gins, it was the perfect antidote to the warm train journey up – cutting through the hours spent in an overheated carriage.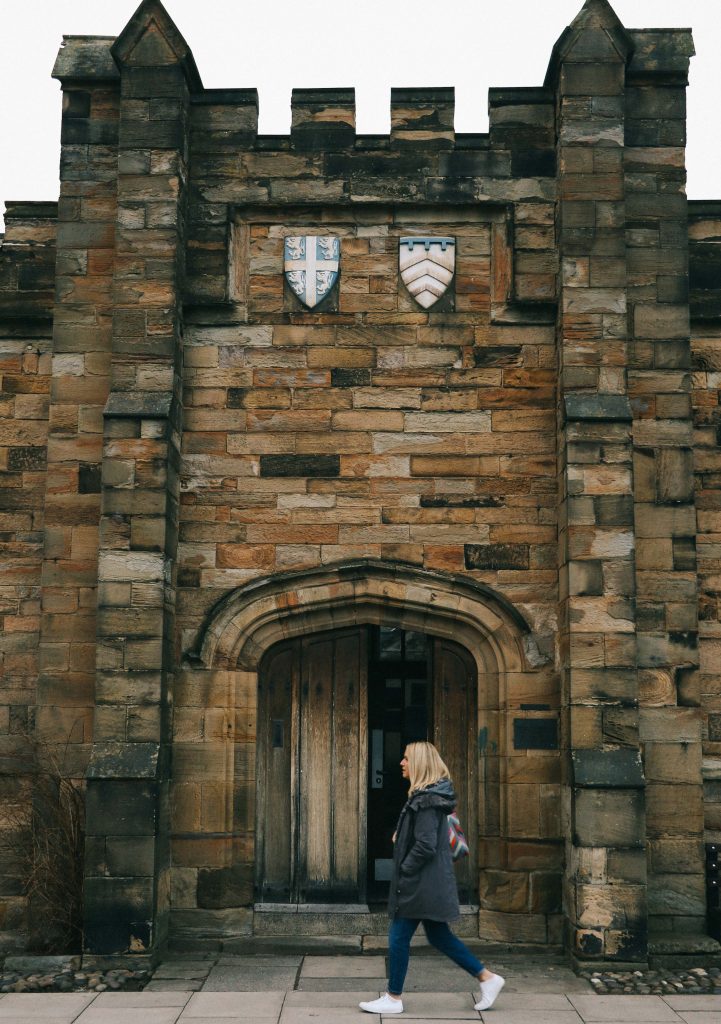 With a masters in Chemistry, and another in Distilling and Brewing, Jess definitely knows her stuff, explaining that she wanted to leave her mark on England's North East. "I want Durham to be proud of this gin, and for drinkers elsewhere to recognise the creative and independent industries taking place up here".
Before we left, I asked her what her plans were next. "To open a new distillery in the city – a really creative and interesting space to get people engaged with the distilling process. Oh, and to begin plans for a new Durham whiskey", she said, smiling.
For those hoping to begin their weekend break in Durham with a tipple, we'd highly recommend you reach for this fantastic gin.
Durham Cathedral
The light fading, we headed down Durham's steep streets towards its famed cathedral, hoping for a glimpse of it before darkness fell. Its bells ringing – their sound echoing across the small valley below – it was evident that this giant Anglo-Norman monument was the boss of this town.
Nine hundred years old, the cathedral was built during the Norman period and is now the poster boy for the wider World Heritage Site that blankets the city. Built to commemorate the spot where the bones of the North of England's most famous Saint – Saint Cuthbert – were buried, the cathedral later became the resting place for the head of Saint Oswald (sans the rest of his body) and the remains of Saint Bede.
Due to this motley crowd of residents, the cathedral fast became a pilgrimage site, attracting visitors from around the world.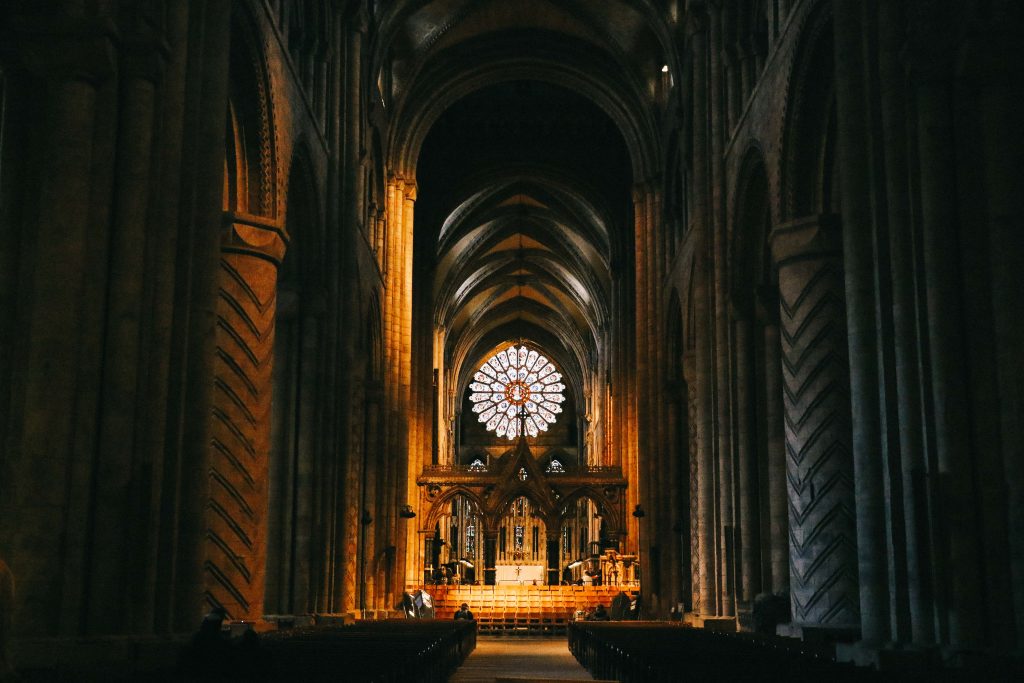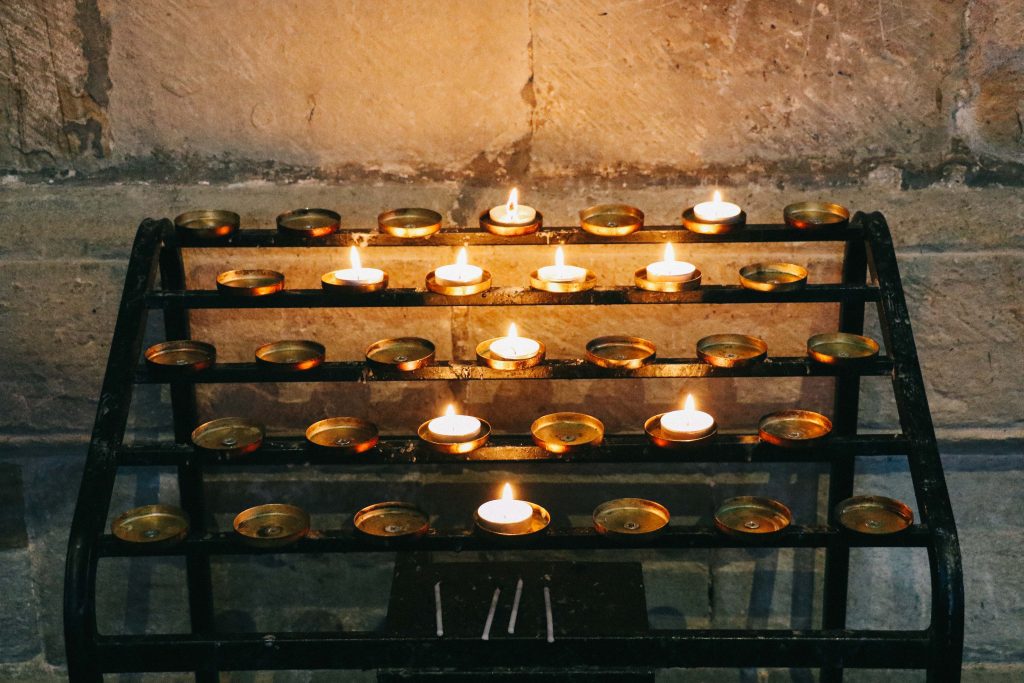 Entering the soaring cathedral, the choristers were mid-way through their hypnotic Even Song. Their voices climbed higher and higher, almost reaching the height of the vaulted ceiling. It made the hairs on the back of my neck stand up. Neither filled with light nor spectacularly bright, the cathedral was instead darkly comforting, filled with the glow of candlelight and the warm colours of its stained glass windows.
I immediately understood why so many people travelled to this corner of the world – Saint Cuthbert fans or not. It's a truly beautiful place and a must-see for anyone enjoying a weekend break in Durham.
Teesdale and beyond: The Bowes Museum
After a breakfast inside Forty Winks' sumptuous living room, we reluctantly left glamorous Debbie and Durham behind, heading inland to the small town of Barnard Castle (a short 45-minute drive).
Bordering the North Pennines, Barnard Castle has an unexpected resident: a lavish, Parisian-inspired Chateau. Built for the 19th century industrialist John Bowes, the museum was the vision of his Parisian wife, Josephine. A keen artist, Josephine not only graced the stages of Paris, but was a lover of paintings, ceramics, furniture and textiles. Naturally, she therefore asked her husband to open a museum for her, allowing her to bring her 'treasures' to the local people.
Inside The Bowes Museum, we were met by Joanna Hashagen – the museum's Curator of Fashion and Textiles. Having worked at the museum since she was in her twenties, Joanna has watched as the museum has transformed from a relatively small institution, into one of the most important museums outside of London.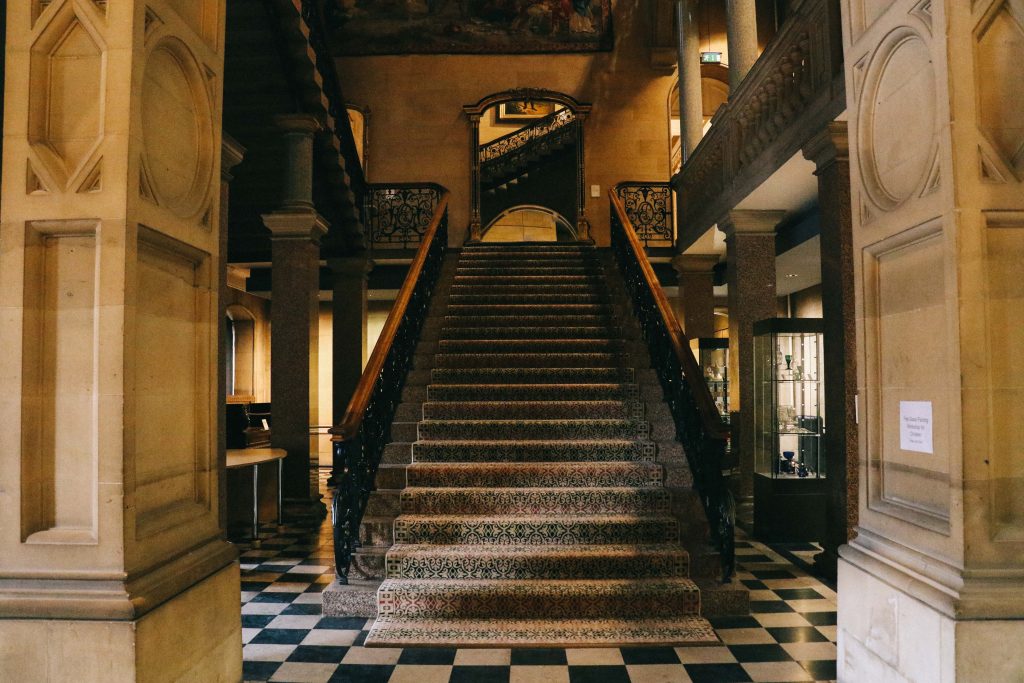 "In 2015, the Foundation Pierre Bergé – Yves Saint Laurent, invited me over to France to pitch as to why The Bowes Museum should host the designer's first retrospective in the UK", she says casually, dipping some bread into a bowl of fish chowder.
After explaining to the Foundation's staff the museum's textile heritage and its links with Josephine and Paris, it was decided that the exhibition – Yves Saint Laurent: Style is Eternal – should be held at the Bowes, in this small town in County Durham. "I certainly hope it gave some of the London museums something to think about", Joanna says, smiling cheekily.
The exhibition, of course, proved an enormous success; the most popular in the museum's one hundred year history, in fact.
After dalliances with Yves Saint Laurent, Joanna is now preparing for an exhibition dedicated to catwalk photographer, Chris Moore. Due to open in July 2018, the exhibition will take place in collaboration with hundreds of global fashion houses – most of whom Joanna is now spending her days frantically contacting. I ask her if she's surprised by how her role at the museum has played out, as she mingles with French fashion houses and world-leading designers. "I am a bit", she laughs. "I met Kate Middleton last week and stood next to Naomi Campbell. She made me feel very short".
I hadn't expected to find such a renowned museum out here in the wilds of County Durham, but then again, the Bowes Museum is not your traditional museum. For those looking for a unique place to visit during your weekend break in Durham, this institution is certainly a contender.
The North Pennines: High and Low Force Waterfalls
Outside of Durham lies a vast and wild landscape that boasts spectacular walks and hikes. In particular, the High and Low Force waterfalls are worth a visit. Dubbed the most spectacular falls in the country, they begin as a small trickle high on the fells of the North Pennines, before eventually crashing earthwards, from 21 metres high.
"In the summer, these fields are filled with wild flowers and bird life", our guide for the afternoon, Shane, explains. "But perhaps that's hard to imagine on a day like today". I peer out from beneath the hood of my anorak, my eyes stinging as mascara runs into them.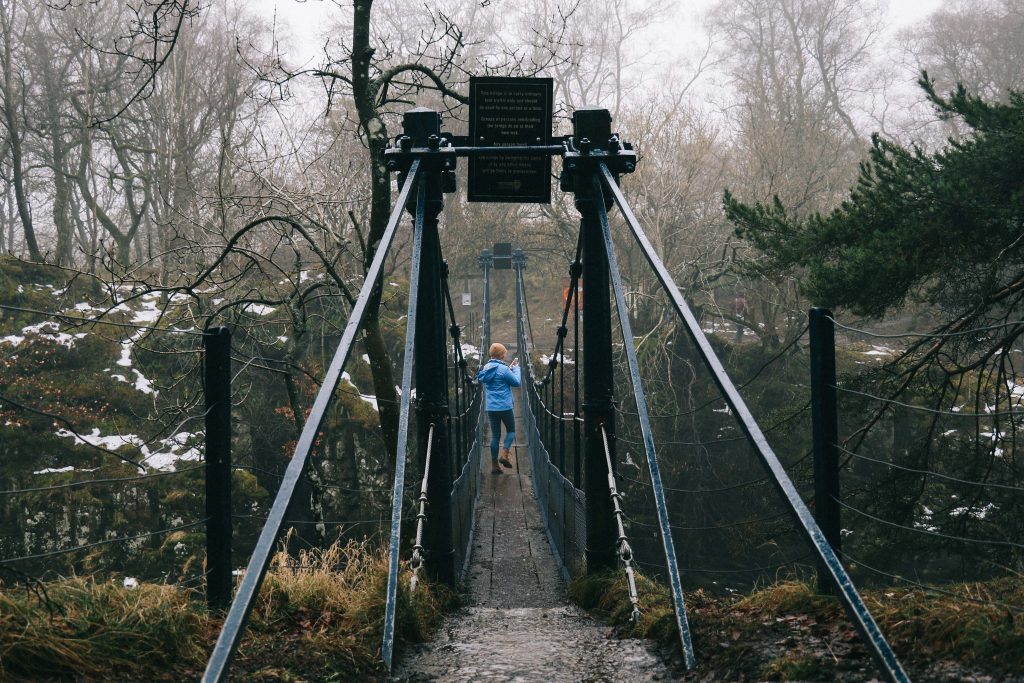 Given the typically torrential British weather conditions, and having arrived at the newly established Bowlees Visitor Centre, it was decided that we'd take the shorter hike to Low Force falls, just a 10 minute walk away.
Approaching the falls, I spotted a flash of bright green – kayakers navigating the top of Low Force, despite the rain. "This area is really popular with kayakers – these falls in particular are a lot of fun", Shane says, as we watch as one of the green-jacketed men steer his kayak over the edge of the Whin Sill rock. I shiver just watching him.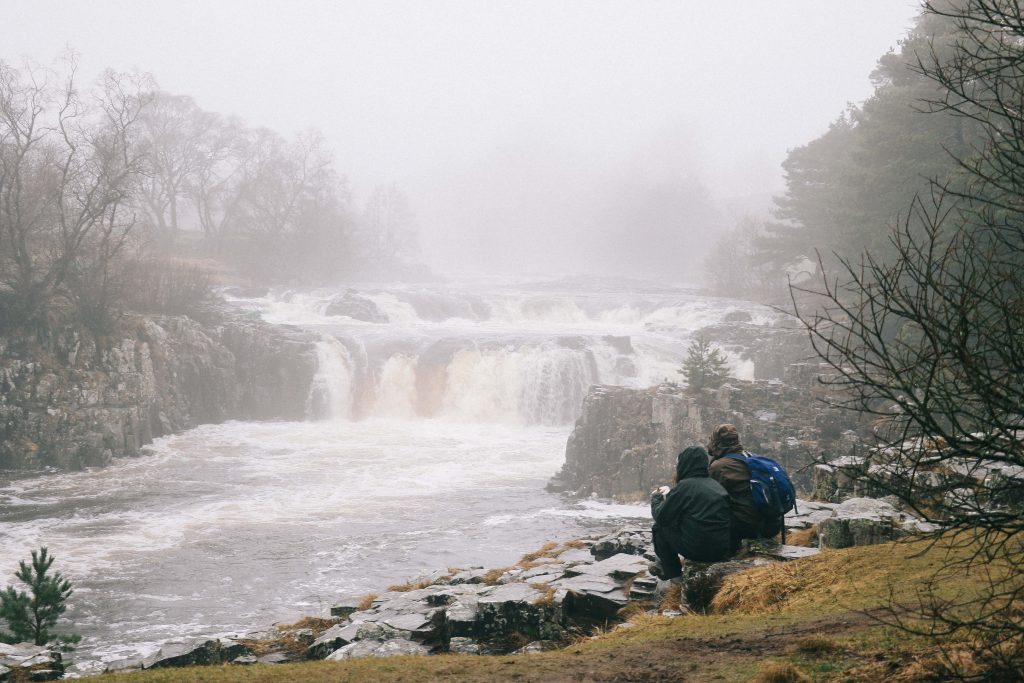 After explaining the geology of the falls (this area of the North East of England used to once lay below a shallow tropical sea), we next walk to Summerhill Force (also known as Gibson's Cave). Here, behind the falls, lies a small alcove – the place where a 16th century outlaw named William Gibson apparently once hid from the Constables of Barnard Castle.
A Spa Break: Seaham Hall Hotel
I felt a little self-conscious arriving at the five-star Seaham Hall Hotel. My jeans splattered with mud from our trek and my hair plastered to my face, I walked through the hotel's grand entrance deeply regretting my appearance.
The grand location for the wedding of Lord Byron and Annabella Milbanke, Seaham Hall has long been dubbed one of the most romantic and luxurious hotels in the North East of England. Indeed, for those hoping for more of a romantic weekend break in Durham, this is the place to come.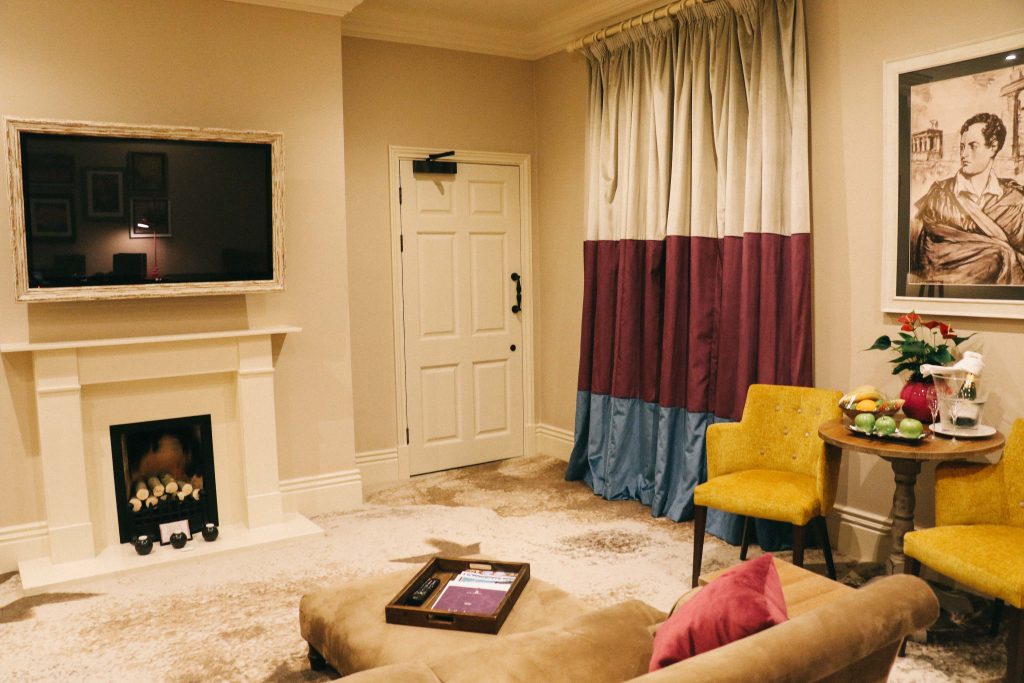 After a warm welcome, we were led up the sweeping staircase to our Executive Suite.
Now, it's not often that I can say we have stayed in a suite, and so this was therefore a wildly exciting moment. Complete with an enormous lounge, a sunken marble bath and king-size bed, I felt even more aware of my dirty walking boots as I tip-toed around, inspecting the fresh fruit and luxury spa products.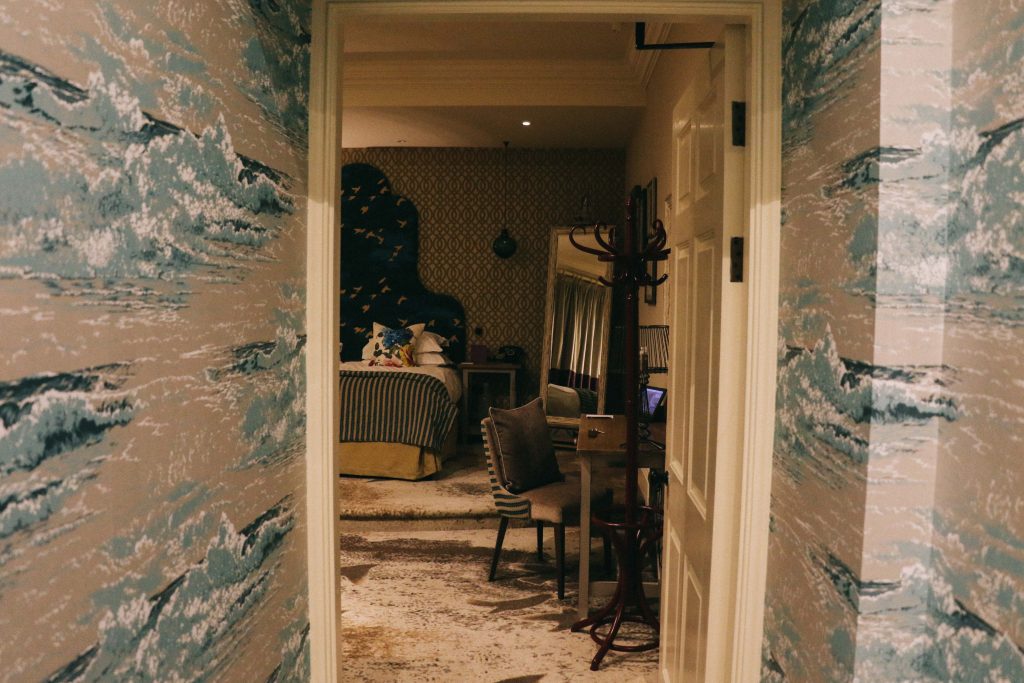 Immediately changing into our robes – and in bid to escape from the mud – we headed down to the hotel's celebrated Serenity Spa. Complete with a 20 ft pool, massage stations, Asian herbal sanarium, salt sauna, Indian steam room, out door hot tubs and ice fountain, the spa also comes complete with gentle mood-lighting and glowing lamps. It is an unbelievably relaxing place and the perfect way to unwind during a weekend break in Durham.
Double rooms at Seaham Hall begin at £214 per night.
Seaham's Coastline
Thanks to a peaceful night at Seaham Hall, we woke up transformed from mud-covered Neanderthals to mostly-presentable bloggers. After a breakfast of pastries and coffee, we left behind the lap of luxury for Seaham's recently revitalised coastline.
A Victorian port, Seaham was – until the 1990s – the heart of a coal-mining community. However, when the collieries eventually closed, Seaham bore the brunt of the environmental damage; its beaches becoming black and polluted. Thankfully, a £10 million project to clean up the coastline transformed this small seaside town, providing it with a newly acquired Heritage Status.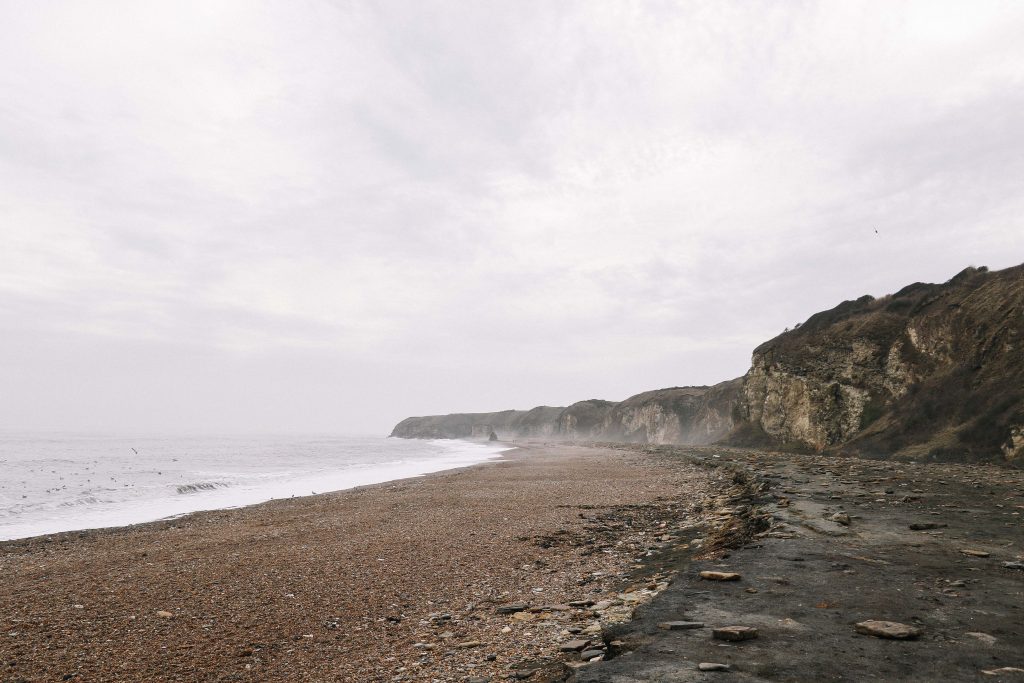 Climbing out the car, a crowd of small, excited dogs galloped past – heading towards Seaham's dramatic coastline and the famous Nose's Point. Backed by fields of wildflowers and climbing hills, the coastline is a well-worn cliché: ruggedly beautiful. With only a few hours left in the North East, we walked the length of the coastal path that leads from Nose's Point back into Seaham; dramatic grey clouds rolling in above us.
Seaham's Award Winning Ice Cream
Arriving back in town, we had just 1 hour left of our weekend break in Durham; it was an hour we were going to put to good use. Nominated for more than 50 awards, and 2 times winners of the National Ice Cream Awards, Seaham's Lickety Split is the ice-cream parlour of dreams.
Welcomed in by the incredibly friendly Leanne, owner of Lickety Split, we were shown to our red, American diner style booth. In the corner, a jukebox flashed bright neon colours, whilst Route 66 signs littered the walls. I could barely concentrate as I looked at the menu – the staff in front of me filling dishes with rainbow-coloured balls of ice cream. 
After ordering our ice creams (mint chocolate chip and a 'Fairy Fizz'), we had time to speak to Leanne, who runs Lickety Split with her husband. "We're always this busy", she said, laughing. "Carl's a perfectionist and wanted to get better and better at making ice-cream. He's always trying new things; adding new flavours here and there". Eating a spoonful of my own ice cream, I wondered what it was Carl was putting in here – magic dust? Liquid gold? It was delicious.
A Weekend Break in Durham: Final Thoughts
Before leaving, Leanne asked if we'd enjoyed our weekend break in Durham. Indeed, didn't we ever go anywhere more far-flung, more exotic? The question made me laugh, knowing she'd doubt my answer. Although we do sometimes head abroad – Florida's sunshine state or the beaches of the Caribbean beckoning – it's been here, in England's wildly beautiful,  fiercely independent North East, that we've enjoyed some of our most memorable adventures.
We hope this guide to a weekend break in Durham was helpful. Any other suggestions? Please let us know below.