When planning our trip to the UAE, it wasn't long before we realised that we would be visiting Abu Dhabi during the holy month of Ramadan. The ninth month of the Islamic year, this period sees Muslims fasting from sunrise to sunset, with the intention of becoming closer to Allah. Initially, we were unsure what this would mean for our trip. Does Ramadan affect tourists visiting the UAE? What are the rules for Ramadan in Abu Dhabi and Dubai? What should female tourists wear during Ramadan? What is the etiquette regarding eating and drinking if you're not fasting? And would anything be open in Abu Dhabi during Ramadan?
With a head full of questions, we headed to the desert city both excited and intrigued. How could we remain respectful of Ramadan when visiting Abu Dhabi, all whilst experiencing everything this beautiful place had to offer?
Below are a summary of the questions we had before visiting Abu Dhabi during Ramadan, and – we hope – some helpful answers. From our own experience, we would stress that visiting Abu Dhabi during Ramadan had absolutely no negative consequences for our trip.  In fact, it made it all the more special.
A sacred month that sees friends and families come together almost nightly to celebrate 'iftar' (or the 'breaking of the fast'), Ramadan is a uniquely intimate, communal and celebratory time to visit the UAE; and one we'd urge you to enjoy.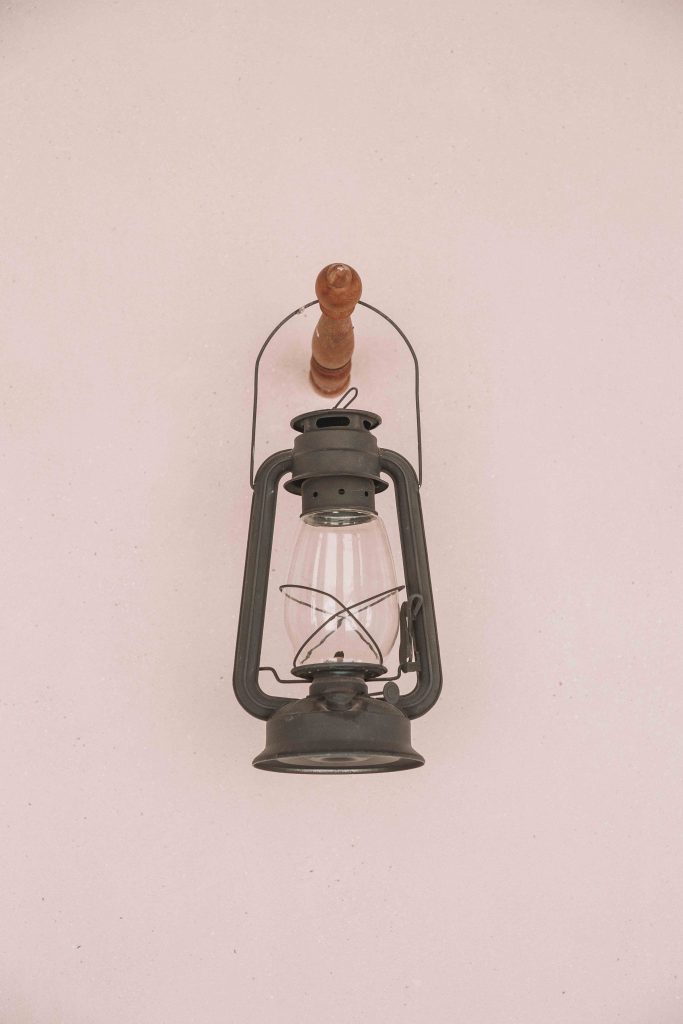 1) When is Ramadan Celebrated in the UAE?
Like the majority of the Muslim world, Ramadan falls on the ninth month of the Islamic year; the month in which the Quran was said to be revealed to the Islamic prophet, Muhammad. As Islam follows a lunar calendar – with months beginning when the first crescent of a new moon is sighted – the timing of Ramadan therefore shifts slightly each year. Whilst in 2019, Ramadan began on 6th May, in 2020, Ramadan will begin on 24th April (on average, Ramadan begins eleven days earlier than the previous year).
Ramadan lasts for one month and finishes with the 'Festival of Breaking Fast' or Eid al-Fitr. During this time an extended public holiday begins, and friends and family come together to celebrate over big meals and the sharing of gifts.
2) Can I Eat and Drink in Abu Dhabi During Ramadan?
Perhaps the most well-known requirement is that during Ramadan, practicing Muslims do not eat (or drink) between sunrise and sunset; fasting throughout the day (also known as 'sawm' ). Once the sun sets, people are then allowed to enjoy 'Iftar' – an evening meal. Later in the evening, or before dawn, they are also able to eat again – known as 'Suhoor'. However, as soon as the sun rises, food – even water – is strictly off limits.
This can affect tourists in a number of way.
First thing's first: can tourists eat and drink freely in Abu Dhabi during Ramadan? Well, yes and no. Although not observed in all Muslim countries, it is frowned upon and considered offensive to eat and drink in public during Ramadan in the UAE. In fact, it might even attract a police fine.
As such, you'll notice that coffee shops, bars within hotels and public eateries are closed during Ramadan, and there are few opportunities to eat and drink outside (even at the Louvre, we noticed that the visitor cafe was shut). Given that many of Abu Dhabi's residents will be observing the fast, it's important to remain respectful of this and therefore not eat or drink in public whilst visiting during Ramadan.
Initially, this is something we worried about. With temperatures reaching 38 degrees during our visit, and being unable to freely swig from a bottle of water, we worried how we would manage. However, manage you do – and with surprising ease.
Although most public restaurants and cafes are shut (and eating in public is prohibited), the majority of hotel restaurants remain open. After breakfast in our hotel, we'd head out and enjoy lunch at another hotel-based restaurant, such as Villa Toscana at the St. Regis Abu Dhabi and the Ritz-Carlton Abu Dhabi.
An upside was that these restaurants were much quieter than they might normally be and didn't require booking.
Additionally, given that much of Abu Dhabi's most famous sights are (somewhat aggressively) air-conditioned, we didn't find ourselves gasping for a drink or particularly thirsty. If you really do need to drink – head to a private area (a toilet cubicle, for example) – but do avoid drinking publicly.
Overall, you shouldn't be put off visiting Abu Dhabi or Dubai during Ramadan, particularly if this is due to concerns regarding the fast. Yes, perhaps not all public cafes and restaurants are open, and yes you shouldn't eat, drink, smoke or chew gum in public, but given that you'll largely be in your hotel – or can visit beautiful restaurants at other hotels (most of the 5* hotels have 5-7 restaurants) – you're unlikely to find yourselves going hungry.
3) Can I Attend an Iftar During Ramadan if I am a Non-Muslim?
Yes! Iftar is a welcoming, feast-like experience, and one we were thrilled to enjoy twice during our trip to Abu Dhabi. Throughout Abu Dhabi, you'll see that Iftar is not only something experienced within the home, but celebrated by hotels and restaurants. In fact, many of the city's fanciest hotels will go the extra mile to ensure that their Iftar is especially gluttonous and fancy: attracting families and visitors from across the UAE.
We attended Iftar at our own hotel, Jumeriah Saadiyat Island (guests could also enjoy a regular dinner at the hotel's other restaurants if they wished). We were also invited to Iftar at the Emirates Palace, inside a vast and stunning Iftar Pavilion.
Filled with sparkling lights, live music and a buffet heaving with Arabic, middle-eastern, Indian and Moroccan food, Iftar here was an opportunity to not only gorge on delicious food, but try local delicacies and treats such as Zalabya (fried dough balls), Halawet El Jibn (sweet cheese rolls) and unimaginably delicious piles of Baklava.
4) Where is the Best Iftar in Abu Dhabi?
If visiting Abu Dhabi during Ramadan, be sure to take a look at the hundreds of Iftars (and Suhoors) taking place across the city. The Iftar held at Emirates Palace (which we were fortunate enough to experience) is considered perhaps the fanciest in town; with views across a private beach and endless food stations (Dhs295 per person – around £63). Additionally, the Iftar at Al Andalus Tent is one of the most beautiful in the capital; accommodating 500 people (Dhs235 per person – around £50). Lastly, and for a truly authentic Iftar experience, head to Sofra BLD, where you'll find slow-roasted camel meat, grilled goat and Gulf prawns (Dhs250 – around £53).
5) What Should I Wear During Ramadan in Abu Dhabi or Dubai?
During Ramadan, Muslims will make a conscious effort to dress more conservatively; particularly women.
However, this doesn't mean that tourists (particularly female visitors) are expected to be covered from head to toe. Whilst visiting Abu Dhabi, we ensured that our shoulders and knees were covered when out and about, but we weren't required to cover our heads. As such, we wore what we would perhaps wear on any trip – maxi skirts, t-shirts and jumpsuits.
Once inside your hotel or resort, you're free to dress as you wish – bikinis, flip flops and shorts etc.
The only time we were required to cover our heads, arms and ankles, was when we visited the Grand Mosque. Don't worry if you arrive a little unprepared – free gowns are provided to ensure you are respectfully covered.
6) Are Things Closed During Ramadan in Abu Dhabi and Dubai?
It's important to note that during Ramadan, unusual opening hours might apply. As many people are fasting, people tend to begin work a little later and finish earlier, so that they can attend prayer and Iftar.
Furthermore, in those places with lots of food outlets (malls, for example), hours will again be altered, with public eateries often opening from 6pm – 1 or 2am. As a result, the malls also tend to stay open into the early hours, although they may open a little later too (e.g. between 10am – 12pm).
We found that hotel cafes and local chain vendors were closed throughout the day; opening only after sunset and coinciding with the start of Iftar (some hotels might also move their coffee bars upstairs, away from public spaces). 
However, few things in Abu Dhabi are closed entirely during Ramadan. In fact, you're most likely to find that they are open even later – often into the early hours of the morning.
7) Can I Visit the Grand Mosque in Abu Dhabi During Ramadan If I Am a Non-Muslim?
Yes, absolutely. Given the sanctity of the month, we were unsure as to whether the Mosque would be open to non-Muslims during Ramadan. However, we needn't have worried – the Mosque was open to tourists as usual (although please note that visitors aren't allowed to tour all of the Mosque, as much of it is reserved for private worship).
Female visitors who aren't wearing the correct clothing can grab (free) 'abayas' or robes at the Mosque's entry point.
8) Are there Special Events and Offers on in Abu Dhabi During Ramadan?
There are a number of benefits to visiting the UAE during Ramadan as a tourist. Throughout this period, public places and spaces tend to be much quieter – meaning that visitors often have malls, theme parks and attractions largely to themselves. As Muslims are required to refrain from 'pleasures' throughout this holy month – instead focusing on their faith – public spaces such as theme parks and malls are often fairly quiet. 
Additionally, during both Ramadan and Eid, many places offer large discounts; such as Abu Dhabi's shopping malls, theme parks and resorts. Whilst we were visiting, Ferrari World (found on Yas Island) was offering guests free weekend entry during Ramadan, whilst Warner Bros. World Abu Dhabi had extended its opening hours until 10pm.
As Eid approaches, these discounts only increase, with over 500 of Abu Dhabi's stores offering up to 90% off. Take advantage of these (brilliant) sales by heading to Abu Dhabi's largest malls, such as Yas Mall, Marina Mall, World Trade Centre Mall and Dalma Mall.
With empty theme parks and staggering discounts, holidaying in the UAE during Ramadan is an excellent way to save both time and money.
9) Are there Any Greetings I Should Use During Ramadan in Abu Dhabi?
Like visiting any country during a particular occasion or festive season, it's always nice to be able to use the appropriate greeting.
Perhaps the phrases you'll hear most often are 'Ramadan Mubarak' – meaning blessed Ramadan, and Ramadan Kareem – or 'generous Ramadan'.  If attending iftar, you might also hear the phrase 'Iftar shahy', meaning – quite literally – 'have a good iftar'.
As Ramadan is the 'month of generosity', it's polite to make a little bit of an effort and wish people a happy Ramadan, if you can.
10) Is there Anything Else I Should Know About Visiting the UAE During Ramadan?
With most practicing Muslims fasting during Ramadan – often in stifling heats – please remember to be both patient and respectful. If things take a little longer than usual, or staff aren't enthusiastically animated at all times, remember that Ramadan can have a considerable impact on their energy levels.
Traffic may also increase at certain times throughout the day – particularly just before sunset, when residents are rushing to prayer or to iftar. In fact, it's perhaps advised to travel well before this time (dusk) or after, to avoid hectic congestion.
Final Thoughts on Visiting Abu Dhabi During Ramadan
Ramadan is both a sacred and celebratory time for practicing Muslims – but not a period that tourists should necessarily avoid.  Whilst you might take a little while to adjust to not eating or drinking publicly whilst in Abu Dhabi (although this is difficult as most food outlets and cafes are closed), ultimately not much changes for visitors.
With lavish hotel restaurants still open for business, and resorts offering a private space to eat, relax and drink  – without running the risk of offending local residents – visiting Abu Dhabi during Ramadan is a straightforward and uncomplicated experience.
Furthermore, with the nightly Iftar and Suhoor celebrations taking place, and a contagiously happy atmosphere filling pavilions, tents and restaurants across the city, Ramadan in Abu Dhabi is a brilliant and genuinely lovely experience – and one I hope you'll embrace.
With nightly glittering feasts, the opportunity to observe a sacred practice, discounts to be had and cheaper prices on offer, visiting Abu Dhabi – and the wider UAE – during Ramadan is not an inconvenience, but a privilege.
Pin it: