Do you suffer from travel anxiety?
We can help you overcome anxiety and see the world.
While we all know about Iceland's lagoons, volcanoes and glaciers, you may not have heard about one one of its more quirky offerings: Iceland's Geothermal Bakery. This is a unique experience, offering guests the opportunity to enjoy delicious fresh rye bread, baked underground amongst the geothermal geysirs.
A quirky activity, ideal for those driving the Golden Circle route, here's a quick round-up of everything you need to know about Iceland's Geothermal Bakery, Laugarvatn Fontana.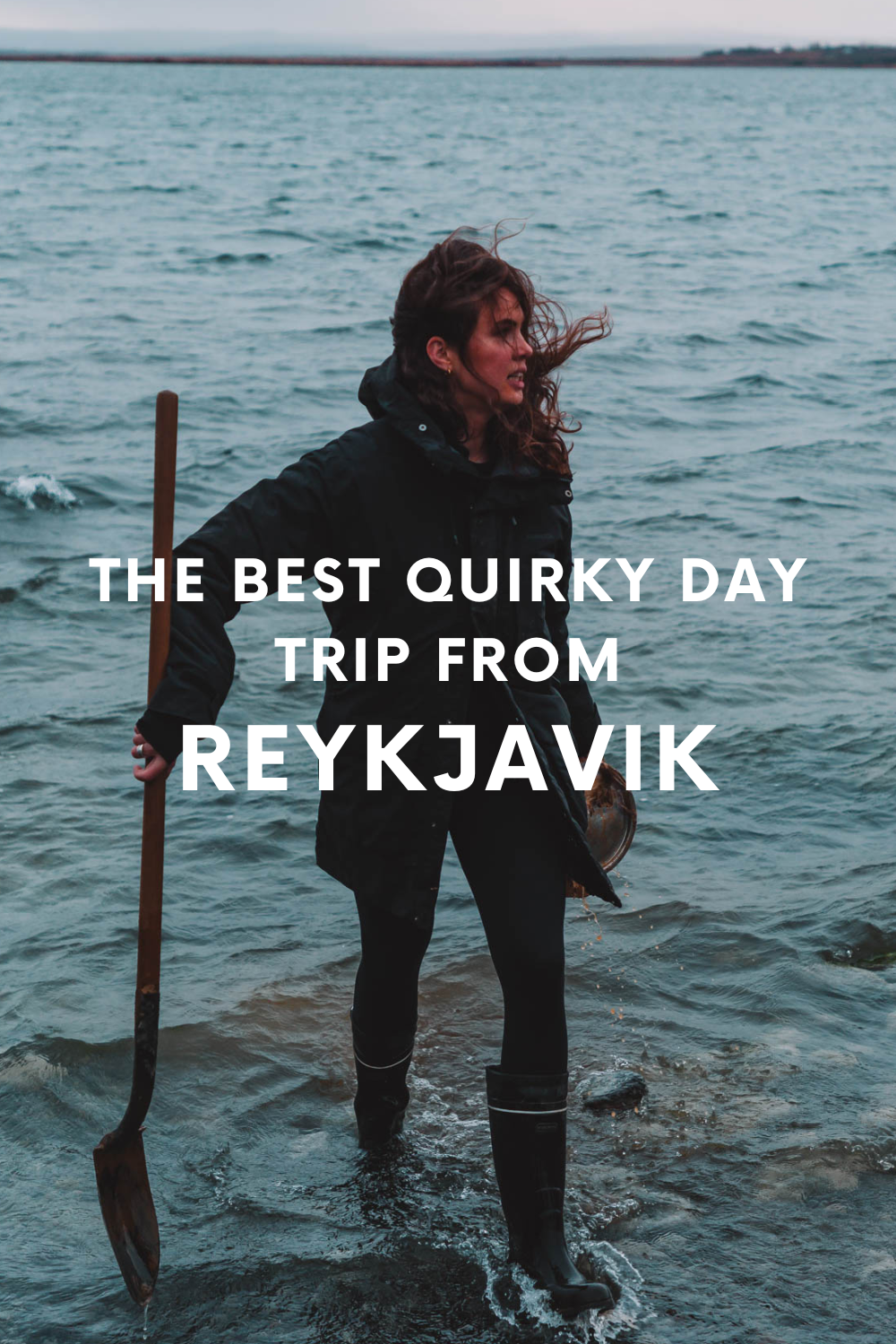 Where is the Geothermal Bakery on the Golden Circle Route?
Laugarvatn Fontana is ideally placed for those driving the infamous Golden Circle route in Iceland.
Located in the small lakeside town of Laugarvatn, this small hamlet sits almost directly between Þingvellir National Park and the Geysir Geothermal Area; two points of the Golden Circle. We planned our trip to the geothermal bakery based around its location, heading straight there for the 11.45am booking from Pingvellir National Park.
This was ideal in allowing us an hour to enjoy the experience and eat our lunch before moving onto Geysir Hot Springs, a 25-minute drive away.
Laugarvatn is a curious little hamlet of just 200 people. Originally built around the boarding school that's located there, the hamlet is now home to Laugarvatn Fontana, famed for its thermal baths and the geothermal bakery.
How much does Iceland's Geothermal Bakery experience cost?
It's well known that Iceland is an expensive country to visit and in order to keep costs down, we were looking for modestly priced experiences while in the country.
A visit to the Geothermal Bakery comes in at a budget pleasing 2,500ISK (the equivalent of £15.50 per person when we visited). As it counted as both an experience and our lunch, we were very pleased with the price; as long as you get your moneys worth with plenty of servings of the delicious rye bread and smoked trout.
You can also book to use Laugarvatn Fontana's Geothermal Baths before or after the bakery experience. This comes in at a slightly more expensive price of 4,500ISK. A number of our group went on to use the baths, and if you have time during your Golden Circle tour to enjoy them, we would highly recommend doing so.
Note: there are currently only two daily time slots for the bakery: 11.45am and 2.30pm. From the 1 June 2023, there will also be a 10.15am slot available to book.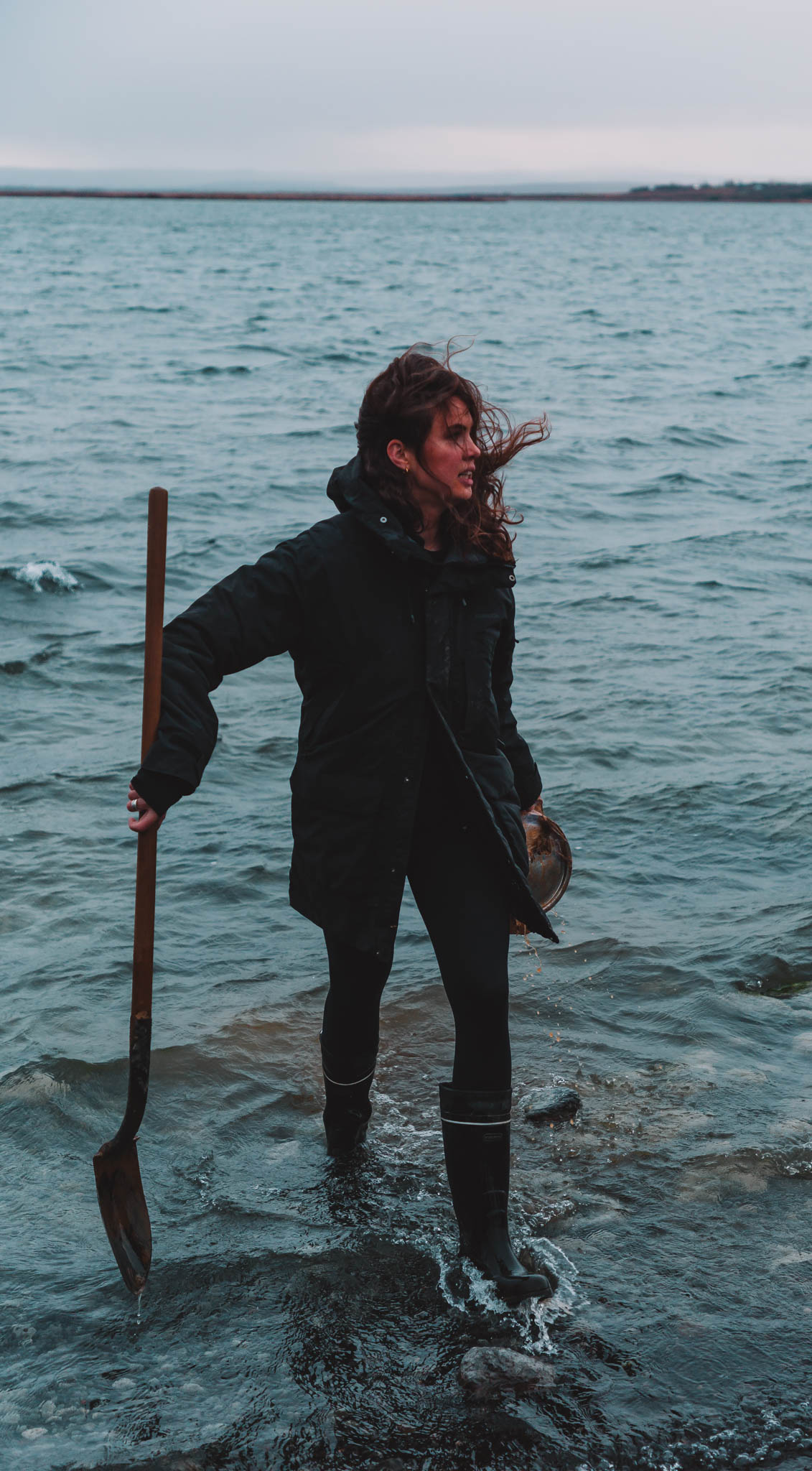 How do they bake the Rye Bread at the Geothermal Bakery?
The technique used by Iceland's Geothermal Bakery to bake its infamous rye bread was passed down to the owner, Sigurður Rafn Hilmarsson's, from mother and grandmother. A technique used for generations amongst the residents of this thermal town,  the rye bread is baked harnessing the bubbling pits of geothermal pools that lie inches below the soil.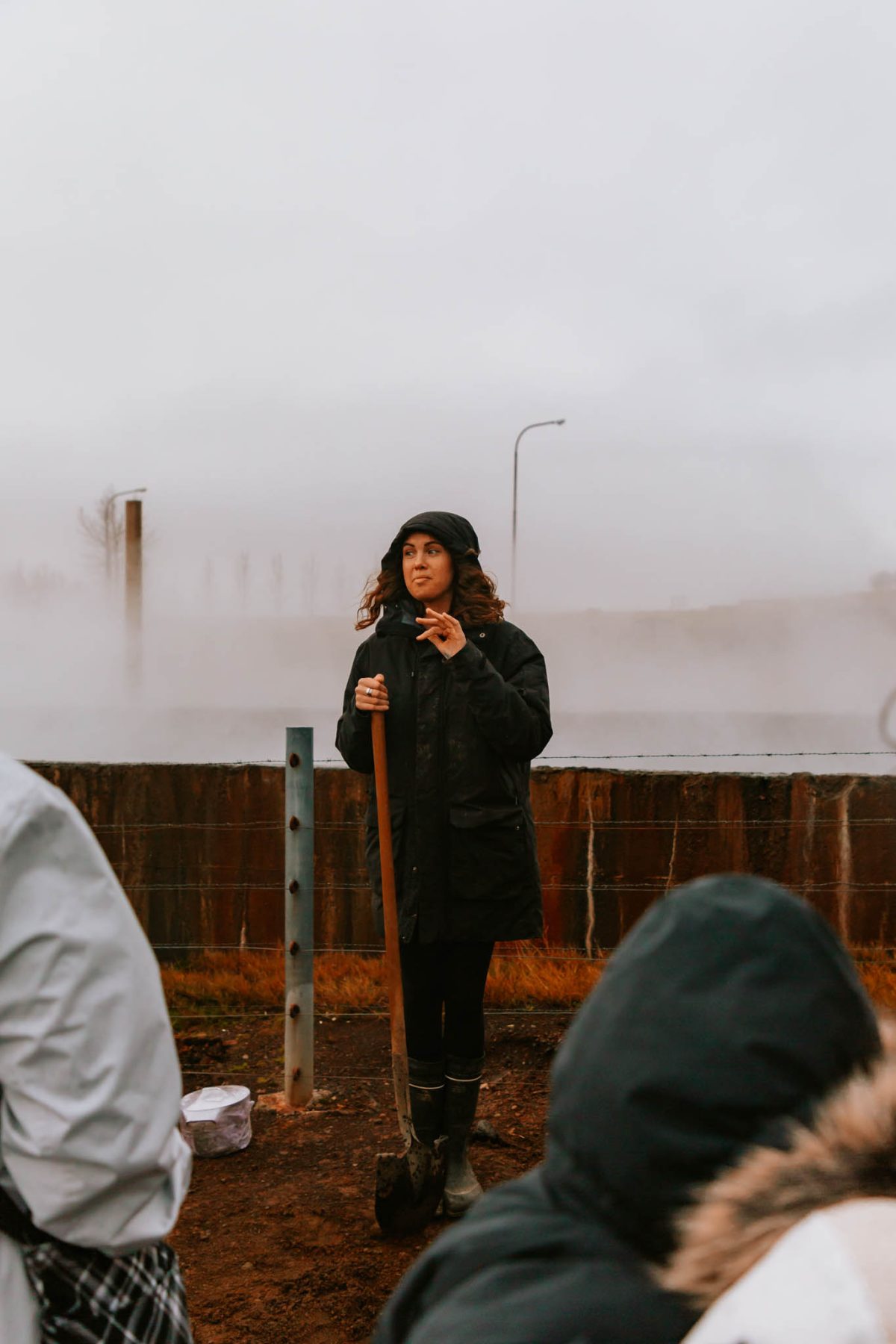 Arriving at the bakery, we met our small group and were soon making our way down the steamy path to the water's edge. With the strong smell of sulphur in the air, our guide asked us to gather around an unassuming mound of soil, with a stone on top. The mound, according to our guide, was named '"Sean".
There were a number of these mounds dotted around the soil, each with a name and each representing a bread. A simple stone on top lets locals know that a bread is busy baking there. Sean, our bread for the day, had been baking 30 inches underground in a bubbling geothermal pit for 24 hours.
Brandishing a shovel, our guide soon set to work in digging Sean, the rye bread, up from his bubbling oven. Bread baked underground in this way is known as 'hverabrauð', which simply translates to 'hot spring bread'.
Once retrieved after a few minutes of vigorous digging, the steel pot harbouring the rye bread was swiftly "baptised" (cleaned) in the lake. It was a gloriously quirky and perfectly Icelandic scene, as our guide washed down the steel pot, preparing us for the big reveal.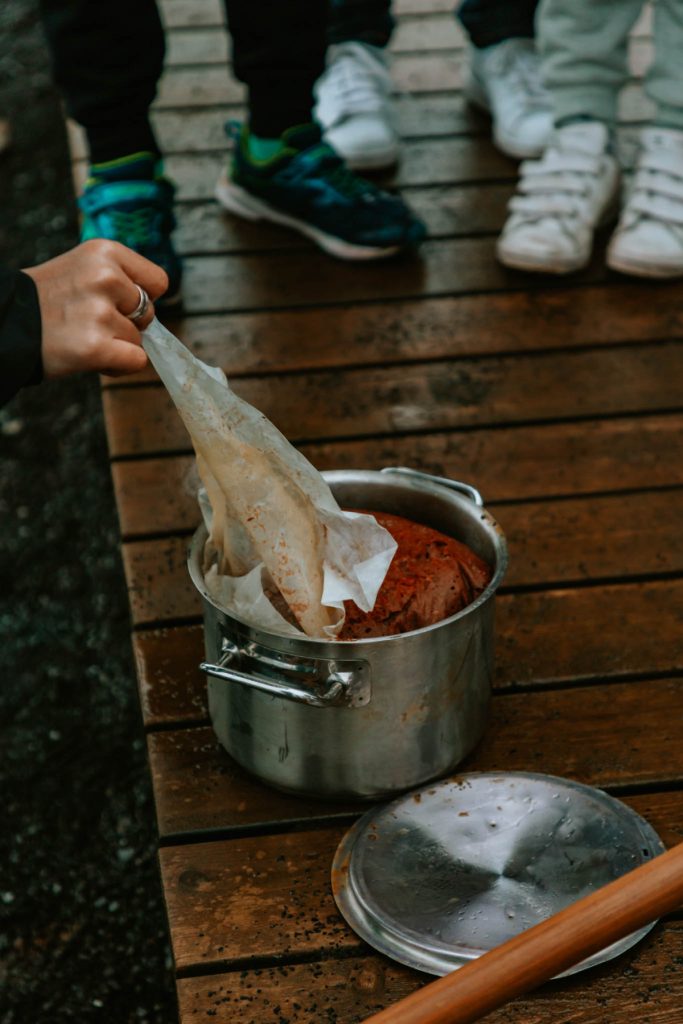 As the Icelandic winds blew, our guide peeled back Sean's layers to reveal an almost sparkling, delicious smelling rye bread. Looking more like a cake than a loaf (more than that later), our tummies soon started to rumble as the sweet smell of Sean wafted around us.
Lunch at Geothermal Bakery
Our delicious rye bread now ready to be eaten, we made our way back to Laugarvatn Fontana's restaurant. Having decided that this experience would also count as our lunch, I was little apprehensive about how much of Sean we would get to eat, but I needn't have worried.
Gathering around the table, our guide began to slice the bread and the smell was divine. With "a little more" sugar thrown into this traditional recipe, the bread was absolutely delicious and tasted even better with thick lashings of salted Icelandic butter and smoked trout.
There was plenty to go around, and we were soon stuffed on our geothermal bread and a hot cup of tea, bought from the bakery's restaurant.

Can you buy the Rye Bread at Iceland's Geothermal Bakery?
If you fancy enjoying the rye bread after you've left Fontana, you can purchase the bread in the bakery's restaurant.  The restaurant also serves plenty of other meals and drinks, if you want to add to your rye bread feast.
Baths and Steams at Laugarvatn Fontana
As mentioned above, Laugarvatn Fontana's main offering, aside from its infamous rye bread, is its natural geothermal pool and baths.
Since 1929, the locals of Laugarvatn have been utilising mother nature's natural steam baths, found on Lake Laugarvatn. You can still enjoy these natural steams today, in traditional cabin steam rooms. Outside, you can also enjoy the mineral baths that overlook the lake, as well as a traditional Finnish sauna, for those looking to warm up after a dip in the colder pools.