That I'm writing this Virgin Atlantic Upper Class review suggests at least one thing: there is no going back. Having finally – triumphantly – clawed my way into that magenta-hued haven of relaxation, I'll now be unable to sit through an Economy Class flight again. I've reached the summit of the cabin world and I can't look down; that mysterious curtain of separation blocking my way.
You see, I've had a taste of something that I can't re-create; something that's unlikely to ever happen again. Like 1966 or England winning the Eurovision Song Contest, perhaps. I've drank champagne whilst flying through a city of clouds; I've slept whilst aboard a Boeing 747. It was an experience that I'll both never forget, and simultaneously wish had never happened. Flying Virgin Atlantic Upper Class is perhaps a hollow victory for someone soon to take a 12-hour flight in Economy.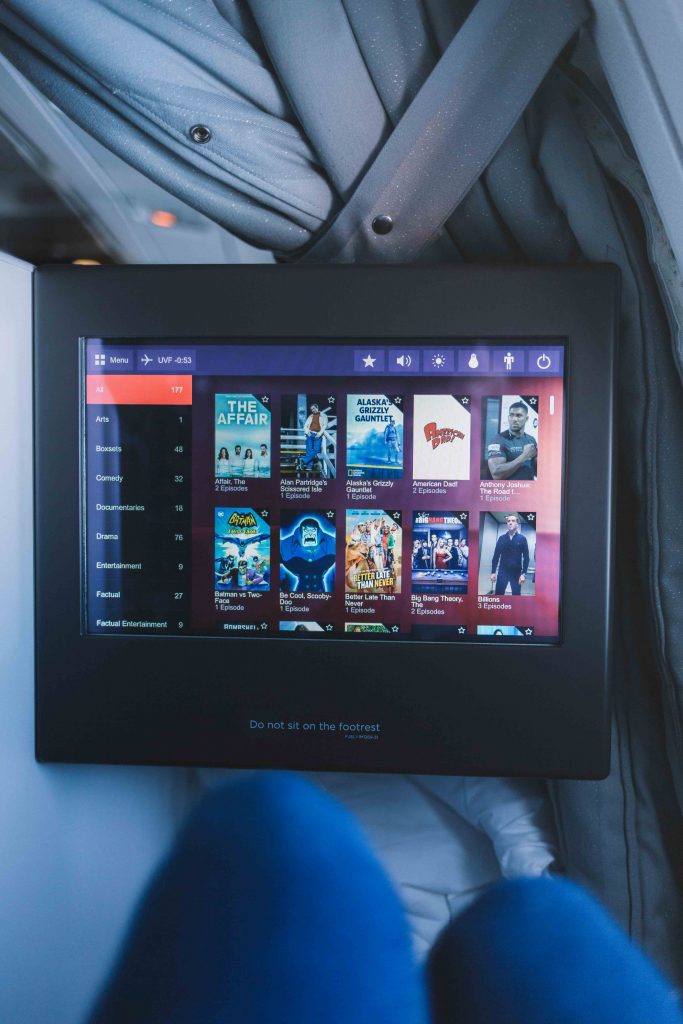 Yet, our flight in the Virgin Atlantic Upper Class cabin was an experience that I don't want to forget. It's a memory that I'll cling to even in my darkest days, most probably when aboard a red eye flight home and my back is in spasm. For this reason, I thought I'd put pen to paper and record every small detail that made flying Virgin Atlantic Upper Class such a fantastic experience. From the novelty Salt & Pepper pots, to the innovative cocktail menu, our eight hours aboard our Virgin Atlantic flight was a vacation in itself.
Virgin Atlantic Upper Class Review: 7 Things That Blew Us Away
Our Upgrade was Free
The topic of the free airline upgrade is one that continues to do the rounds; whispers of it heard in airport queues, or in the back of taxicabs. Something of a modern day miracle, people seize upon the stories of those who have secured an upgrade and finely analyse their details: what was the successful candidate wearing? What did they say? What day of the week was it?
The result is a confusing Rubik's Cube of criteria. Fly on a Wednesday, but not before 12pm. Wear casual clothes, but not purple. Ask for an upgrade but refer to it as a 'seat enhancement'. Change your name by Deed Poll to one that begins with 'A'. Break a bone and arrive on crutches.
However, since receiving our free upgrade to Virgin Atlantic Upper Class – a day that will no doubt outshine the birth of my first child – I have a little more insight into how the mythical world of upgrading works.
And it begins with the available only upgrade list.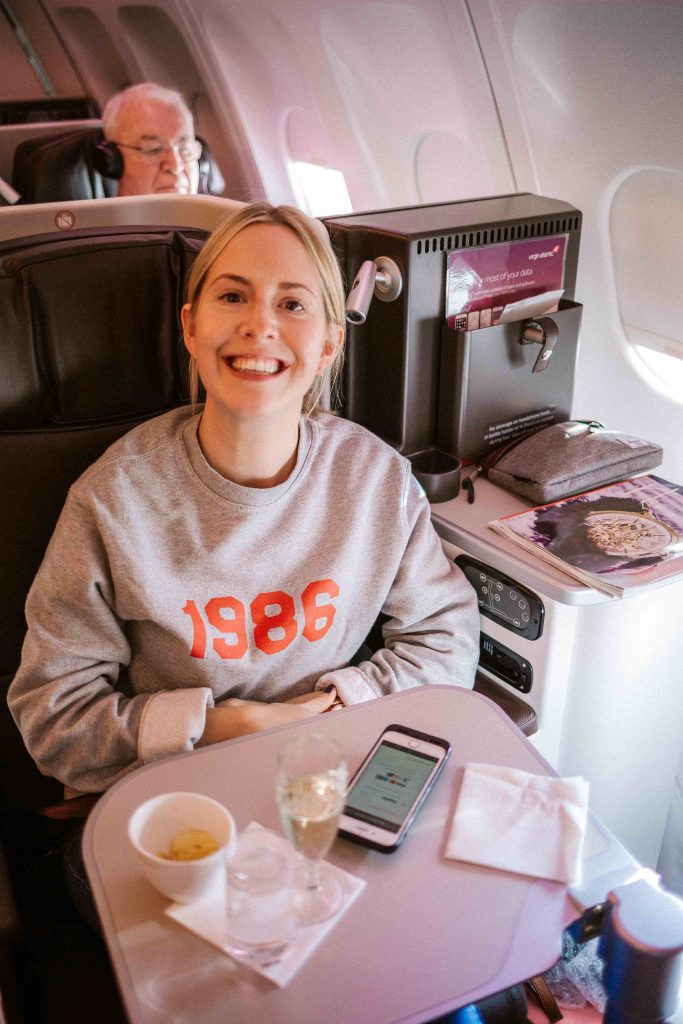 Before taking our flight to St. Lucia, we were due to be flying in Virgin Atlantic's (perfectly pleasant) Premium Economy cabin. We were more than happy with our seats and had already planned our journey. However, a friend then suggested that we explore the possibility of getting our names onto the mysterious 'available only upgrade list'.
In short, this list tends to comprise of airline staff members, their family and friends, or press and PR – and works on a first-come-first-serve basis. If a seat in Upper Class becomes available, the first names on the list are selected and ét voila: an automatic upgrade is yours. (Note: some airlines also allow their frequent flyers to place themselves on the list).
In this case, we were able to get onto the coveted list via Twins That Travel – essentially in a press capacity. However, we had no idea whether our gamble would pay off.
On the day of our flight we checked in – my eyes fixed on the airline employee's face. Was there a flicker of recognition? A moment when she realised we were to be transported into a whole new world of travel? Was a trumpet going to sound and confetti fall from the sky?
As it was, nothing was said and we walked off, depleted.
However, two hours later, and just as we were leaving to board our flight, I noticed a member of the Virgin Atlantic onboarding team heading our way. She was holding something in her hand: two white tickets. I felt like Charlie: my very own Virgin Atlantic inspired Willie Wonka running towards me. "Girls, I'm sorry it's so last minute – but I've got two very special seats for you".
Claire looked like she had just won an Academy Award.
We had secured our very first free airline upgrade –  and it felt amazing.
Note: another way to secure a (cheaper) airline upgrade with Virgin Atlantic is to enter their online auction –  or the 'Your Bid' feature. How much you bid is up to you, and bids can be made up to seven days before you fly.
The Virgin Atlantic ClubHouse Lounge ('The V Room')
I've never enjoyed spending time in airports. Busy, frenetic and filled with queues, they have become a part of travel that I dread. In a bid to escape the madness, I tend to find chairs in empty terminals and sit there in silence – watching as floor polisher machines drift by.
Until very recently, I had no idea that away from all this – high above the heads of the busy crowds – is a place where airport life is a happy, sunny place. One characterised by giant, plush sofas and platefuls of (free) gourmet-inspired food. A place where spa music plays and pre-flight facials take place. A sanctuary where you can play a game of Snooker over a glass of white wine, or even try your hand at a computer game. It's a place that's peaceful and relaxing, where travellers doze or enjoy cups of freshly ground coffee.
It's a place also commonly referred to as The Virgin Atlantic ClubHouse Lounge.
Book an Upper Class ticket with Virgin Atlantic and you'll automatically have access to its award-winning lounges.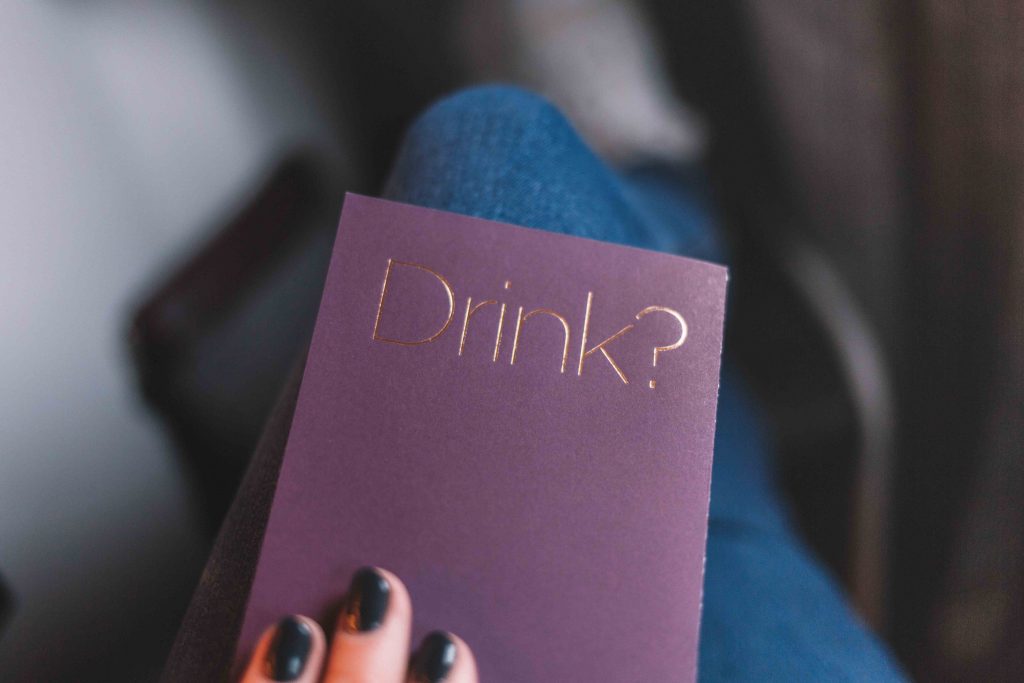 Brightly decorated, with free WiFi, a spa, a tech zone, an area for children to play Fussball and PlayStation, and where you can access fresh pastries, smoothies and a la carte dishes, the V Room offers an entirely different 'pre-holiday' experience; one that's as relaxing as the vacation itself.
Calm, inviting and offering truly brilliant service, the Virgin Atlantic V Room is a place where I'd like to begin every holiday, and is an aspect that certainly needed including in this Virgin Atlantic Upper Class review.
Note: Another bonus of flying Virgin Atlantic Upper Class is that you're also able to access the Premium Security Lanes – whisking you past the unenviably lengthy queues.
The Staff
Having boarded our flight (and having been welcomed on first), we immediately experienced our first taste of Virgin Atlantic Upper Class.
Now, I've been fortunate enough to have never experienced bad service from airline staff – whichever class of travel I might be in. All have been brilliant at their job. However, in Economy Class – and with just a few attendants to an entire room of thirsty, hungry and sleep-deprived individuals – I often feel guilty for adding to their plate.
They are clearly busy and rushed off their feet – and I'm simply one of many customers vying for their attention.
However, flying Virgin Atlantic Upper Class is a different experience entirely. As soon as I rounded the corner – the magical curtain of entitlement sweeping away – an airline attendant smiled and introduced herself – 'Amy'. She would be on hand for 'whatever I needed' throughout the flight, and would be looking after just me and eight other passengers.
Storing my bag away, she then glided off to get me a drink – returning with a glass of champagne and a warm towel. Noticing that I was struggling to fit all my many gadgets and distractions into my pockets,  she helped me unpack; showing me hidden storage areas in my seat. Next, she helped me to select a few films to watch – pointing to her recent favourite ('Goodbye Christopher Robin').
I imagine that the woman might have even fed me grapes, had I asked.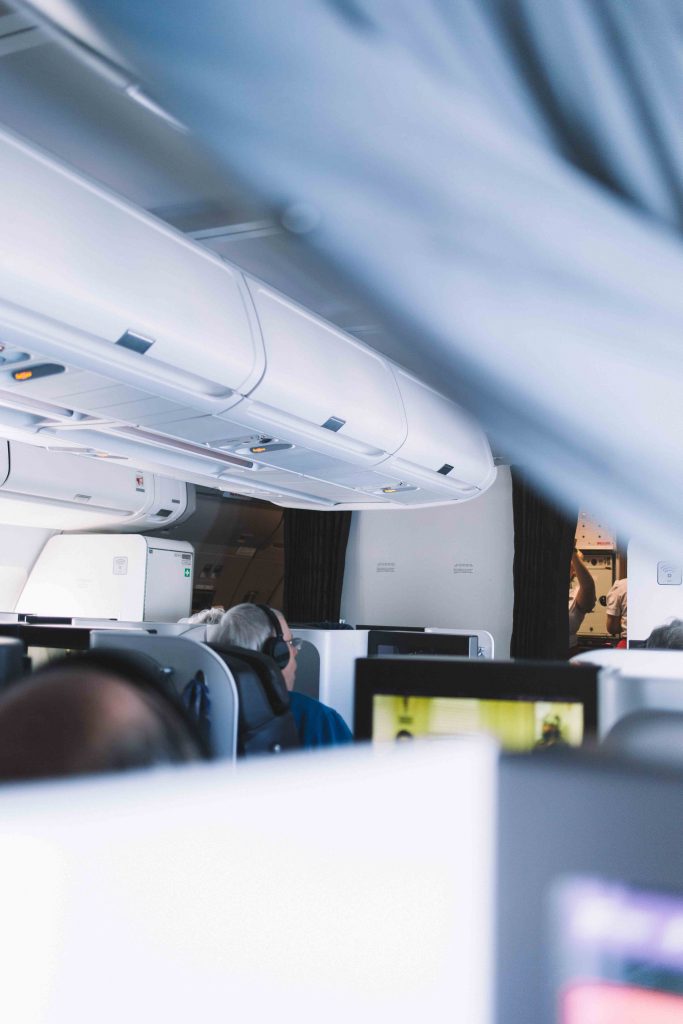 Indeed, when writing this Virgin Atlantic Upper Class review – I realised that it was perhaps the staff who truly made the experience. Not the free champagne (although, that did help), not the large amount of space or horizontal beds, but my flight attendant, Amy.
At one point in my flight, I reclined my chair and turned onto my side. Perhaps it was the early morning champagne, or the excitement of the entire thing, but I quickly fell asleep. An hour later and I woke up to find myself surrounded by a soft, white duvet. It seems that as I slept, Amy had brought over a blanket and pillows – carefully tucking me in. It was a little gesture that I found genuinely touching.
Continually on-hand to bring me water, cocktails, extra pillows and selections of snacks, the staff working the Virgin Atlantic Upper Class cabin were second to none: providing a truly memorable experience.
The Chairs
When huddled in Economy Class – your knees locked in that claustrophobic 90 degree position – it's the idea of room and space that you begin to fantasise about. You start to dream of stretching your legs out, or sleeping in a position that doesn't result in strained neck ligaments. Staring ahead, you can only imagine what life is like for those on the other side of the curtain: an experience no doubt marked by generous neck support and horizontal living.
It might therefore come as no surprise to hear that flying Virgin Atlantic Upper Class – and experiencing its enormous, comfortable seats – is nothing short of heavenly. Indeed, it makes airline travel something that is actually enjoyable and relaxing; rather than cramped and unpleasant.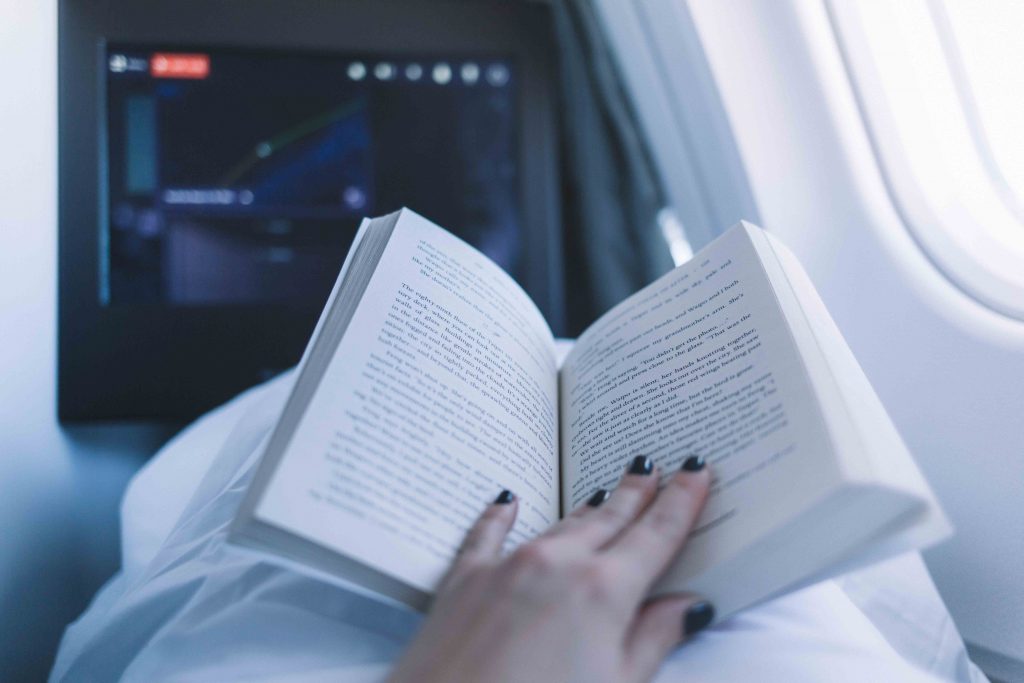 22 inches wide and extending to 6ft 7.5 inches when flat, my chair engulfed me from the moment I sat down. Located on the right hand side of the cabin, next to a window, I felt entirely cocooned inside its soft leather – shielded from the organised chaos that comes with flying.
For a nervous flyer, I think it was this sense of privacy – of having a small piece of aircraft to myself – that made the biggest difference. My fear of flying comes not from the idea that I'll panic, but the risk that I'll panic in front of people. Row upon row of people, in fact.
However, in my Virgin Atlantic Upper Class seat, I felt removed from all this – secluded and incredibly relaxed. At least if I panicked here, nobody would see me.
Reclining to an entirely flat bed, it's also possible to sleep soundly in Upper Class. Propped up on a row of pillows, with a remote in hand, I felt like I was watching TV in bed at home – the clouds sailing passed my window. Warm and relaxed, I eventually felt myself drift off, sleeping solidly for four hours.
The Food
I couldn't write this Virgin Atlantic Upper Class review and not mention the food.
Now, there are two things to say about the Upper Class dining experience. Firstly, I must mention the sheer quality of the food available, and secondly, I should stress just how much food is yours for the taking.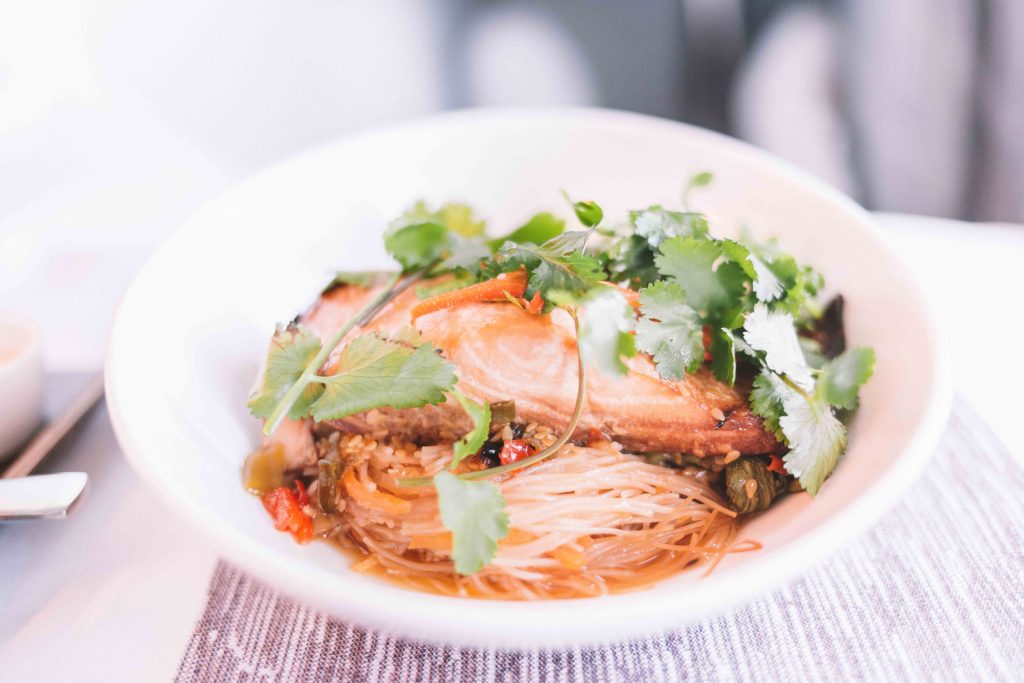 Once in the air – the shoreline of England giving way to the cold waters of the Atlantic – Amy handed me a smartly presented menu.
Filled with appetisers such as Spicy Butternut Soup and Chicken Satay, and accompanied by a list of different cocktails, I immediately forgot that we were aboard a plane. Browsing the main courses – spying dishes such as Caramelised Salmon and Glass Noodles – I noticed that several meals had been designed by Food Writer and Celebrity Chef, Donal Skehan. Adding a new and inventive twist to the humble airplane meal, it seemed that Donal had been busy.
I immediately selected his dish, ordering a warm chocolate salted caramel pudding for dessert.
For someone who normally feels close to starving during a flight, I was soon to feel extremely full.
The next hour passed as a full-dining experience. With designer linen draped over my table and delicate cutlery organised next to it, I enjoyed copious amounts of delicious wine, before browsing the cheese trolley as it rolled past.
Again, this dining experience felt a world away from that usually faced in Economy Class – i.e. a tray of food perched in front of you and a plastic cup filled with wine. This meal in the sky was instead sophisticated, unhurried and truly delicious.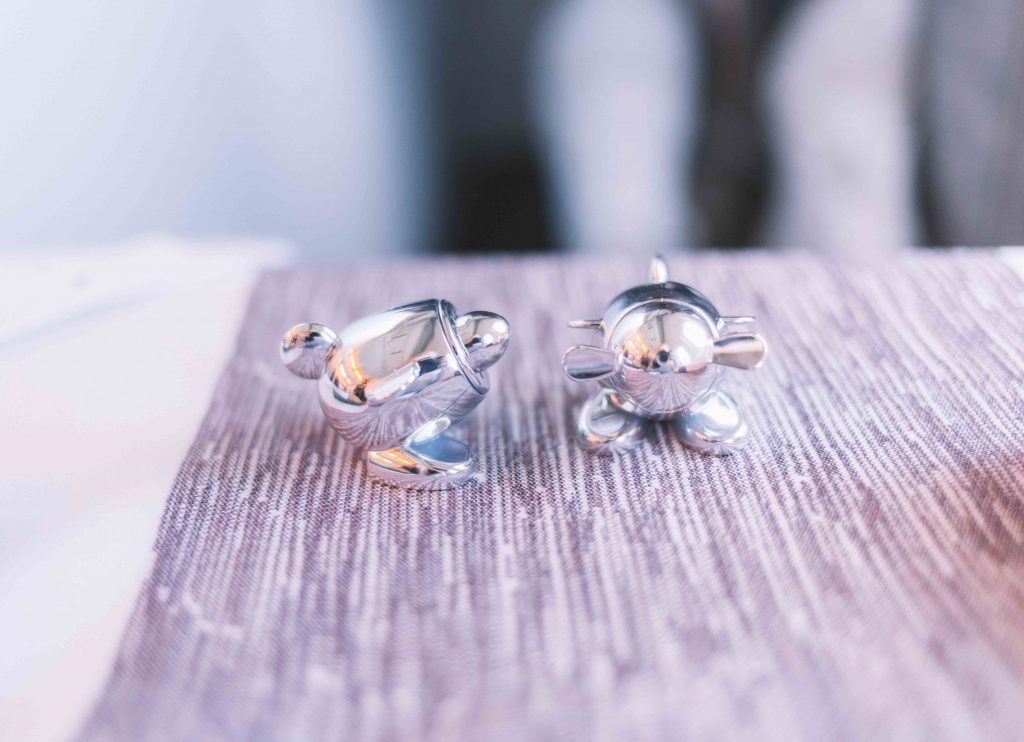 Additionally, and for the grazers amongst you, Virgin Atlantic Upper Class also offers an 'Extra Bites' menu. Simply choose which dish you'd like (Fish & Chips, for example) and let the flight attendant know. An hour before we landed, I enjoyed a small burger and a glass of beer; the sheer novelty of food on demand playing havoc with my self-restraint.
(Note: for those planning on flying Virgin Atlantic Upper Class, you can peruse the menu before your flight – booking your meals ahead of time. Not only ensuring that you'll secure yourself a lovely meal, this also helps the airline to cut down on food waste).
The Bar
An airplane bar has always seemed to me to be something from a movie. Some sort of futuristic experience reserved for the super rich. Somehow, I couldn't imagine the idea of standing upright at a bar, as my airplane rocketed through the skies. Would there be a slot machine present, or sticky bar mats? Would music play and people dance?
Virgin Atlantic are well-known for their beautifully lit bars: places filled with bottles of sparkling spirits and plush stools. It's where groups tend to meet and socialise; a fun place to stretch your legs and enjoy a whole new dimension of air travel.
On our particular flight, the bar was quiet. Lit in hushed magenta tones, we pulled up a bar stool (grinning at the novelty of the situation), and ordered beers and a plate of mini burgers. Chatting to the bar staff as they poured our drinks, I noticed how adding this everyday environment to the flight helped to normalise things.
Too often, flying can feel an odd and prescribed affair. I tend to walk onboard and feel like a school kid: mindful that I must pay attention to all the rules and be a 'good' passenger.
However, in Virgin Atlantic Upper Class, things felt – well, normal. Or as normal as you can feel at 40,000 feet. Sat at the bar, munching on burgers and flicking through a magazine, I felt completely at ease. It's not a feeling I often feel onboard a flight and is one that thankfully characterised my entire journey.
The Little Touches
I didn't want to write this Virgin Atlantic Upper Class review and not include the cabin's smaller details.
Arriving in my seat, I noticed a Herschel cosmetics bag on my chair. Ripping it open, inside I found a selection of Rituals products: balms and creams to keep me hydrated. A little later, and the flight attendant brought me a pair of 'Happy Socks' – each personalised with Virgin Atlantic branding. Purple, and featuring little soaring planes, the socks made me smile from ear to ear.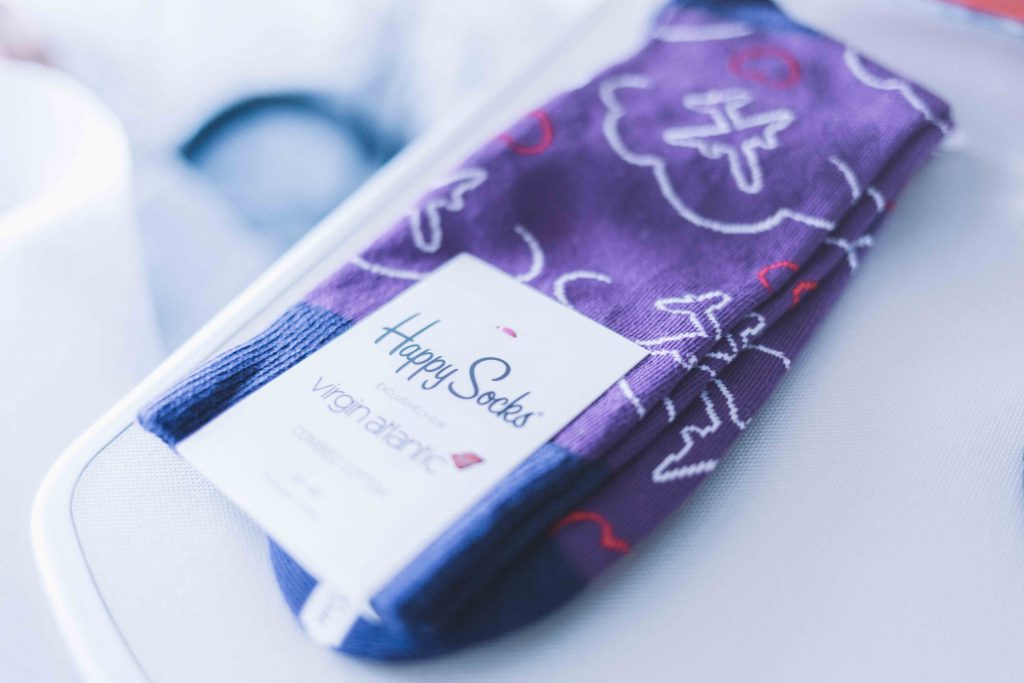 A little later and I ordered a cup of tea. Expecting it to arrive in a (hopefully recyclable) paper cup, I was excited to find that it was instead presented in a Bone China mug. Decorated with Virgin Atlantic inspired illustrations, enjoying a cuppa from a real mug had an unexpectedly positive impact on my flying experience.
I could not stop marvelling at the thing.
A little later, and with our meal, we were presented with two tiny Salt & Pepper pots, each designed as small silver airplanes. On the bottom of each were written the words: 'Pinched From Virgin Atlantic'; a deliberate ploy intended to encourage guests to steal (not leave) the little dispensers. It was a cheeky gesture, and one that nicely summed up Virgin Atlantic's attitude towards flying.
Indeed, it is not an experience one should take too seriously.
Other little touches included Cowshed toiletries inside the bathrooms, onboard WiFi and a wide selection of Pukka Tea teabags to choose from. Fresh fruit, snacks and chocolate were always available at the bar, and a premium selection of entertainment was available via Virgin Atlantic's entertainment system: 'Vera'.
It was these small moments that truly made the Virgin Atlantic Upper Class experience what it was. Like the gift that kept on giving, we would discover a new feature or touch almost hourly – ensuring the flying experience remained both exciting and engaging.
Virgin Atlantic Upper Class Review: Final Thoughts
Like a lunar eclipse or meteorite shower, the free airline upgrade is an experience that you must relish. Indeed, from the moment you step onboard your Virgin Atlantic flight, document your experience in its entirety. Explore every nook and cranny of your chair, and devour as much food as humanely possible.
Do not let this moment slip through your fingers; it is one that I promise you won't forget.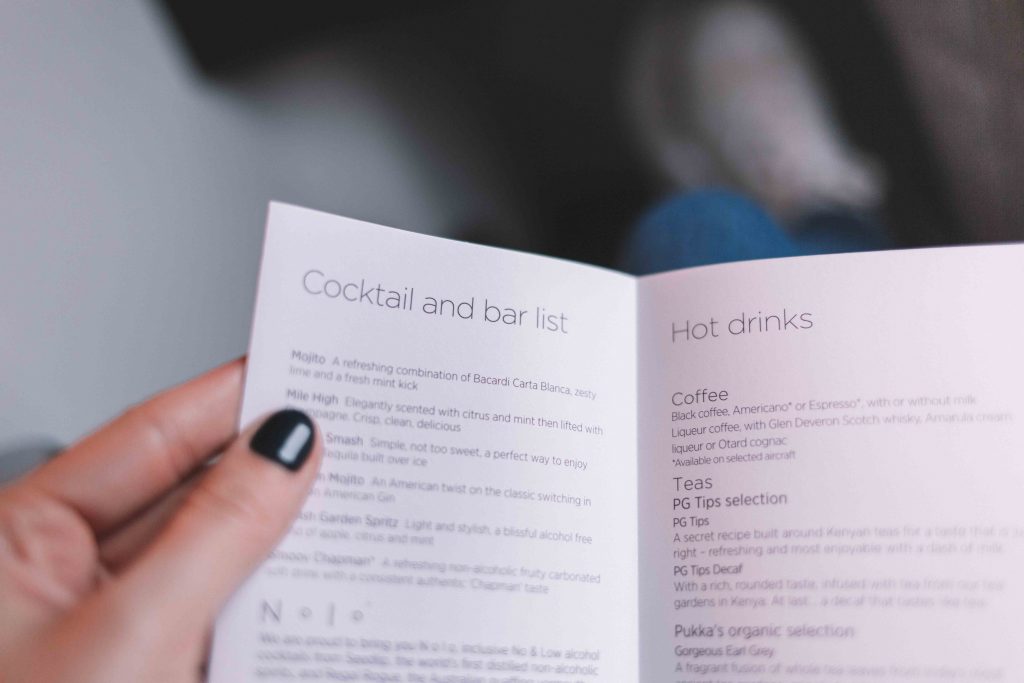 Of course, for those amongst you who are fortunate enough to travel Virgin Atlantic Upper Class regularly, this level of enthusiasm might seem a little OTT. Indeed,  you might wish to simply close your eyes, rather than take numerous photographs of your free toothbrush.
But humour me, please.
Air travel can be cramped, relentless and often accompanied by rising levels of stress. People seem to freely push their feet through the gap in your chair, or relentlessly ask to use the bathroom. All you can do to maintain your sanity is to stare ahead: towards that mysterious curtain that marks the end of one world, and the start of another.
Flying Virgin Atlantic Upper Class was an experience that I truly won't forget, and one that made flying not a lengthy endurance test, but a day of relaxation.
The only downside to experiencing it? Knowing that it was every bit as incredible as I had thought.
Looking to experience another fantastic airline experience? Read our review of Air New Zealand's Premium Economy Cabin.
Pin it: