Last week, I spotted a viral thread on Twitter celebrating successes (so far) in 2019. Eager to join the party, I clicked on the thread and began to read the giant list of successes that people have had this year. Wow, people were really succeeding. From launching products that sold-out in minutes to travelling 45 countries solo, it seemed 2019 was the year for success for the vast majority of Twitter residents.
Despite feeling genuinely pleased for all of those who were joining in with the thread – my 'clap' emoji going into overdrive – the thread also left me with a feeling that I hadn't expected: a sense of failure. Although 2019 has had many triumphs – launching our Twins That Travel Tours being one – it's also been a year that's felt quite difficult in terms of running a small business. From an inbox that resembles the Sahara Desert at times to feeling confused as to the direction we want Twins That Travel to take, this has been less a year of triumphs and more of mere survival.
Related reading: Mental Health Awareness Week and Generalised Anxiety Disorder
In an online world, where we watch individuals seemingly float through life on a cloud of success, it's easy to forget that for the majority, life is less than perfect. In fact, for most, day to day life can be one of failure and frustration. We don't see that too much on Instagram do we? Taking to Twitter, I decided to voice my thoughts on the subject, suggesting that perhaps a thread on 2019 failures might be as inspirational as a thread celebrating success. With an overwhelming reaction to my tweet and realising this was a feeling felt by many, I decided it was time to address the subject more formally.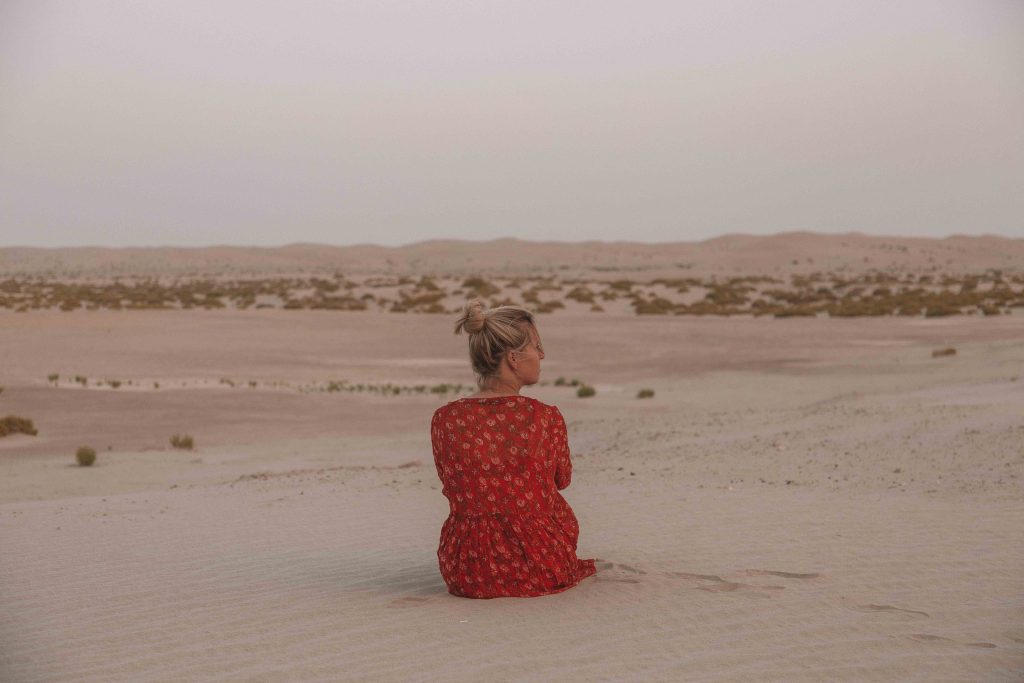 In honour of World Mental Health Day 2019, I thought I'd, therefore, put together a celebratory list of our 2019 failures (so far) and what they've taught us. These are failures that have felt both difficult and frustrating at times, yet have played an important, some might say positive, role as a consequence.
Our failures for 2019 and what they've taught us:
1) Failed to grow on Instagram
Running a business that exists predominately online and across social media means that, sadly, follower count can be a measure of success. As with any form of marketing, the higher the audience numbers the more you can charge for collaborations and the more work you'll have trickling into the inbox. Growth across the most popular social media platforms, therefore, can feel imperative in order to grow our business.
Although we're incredibly fortunate to have the audience size that we do on Instagram and have indeed enjoyed some incredible collaborations this year as a result, our audience has grown minimally in 2019. Despite our best efforts to continue to improve our photography, seize upon the newly launched IGTV and partake in regular stories, our audience following has plateaued around the 62k mark. This has been a frustrating experience, leaving us to feel a little like we've failed to create content that people enjoy and wish to engage with.
What has this taught us?
Our inability to control our audience size on Instagram has forced us to instead channel our efforts onto parts of our business that we can control. Our friend once gave us the wise advice to, 'Own the racecourse not the horse,' and this metaphor is something we refer back to again and again. From a business perspective, existing simply on Instagram is like owning a racehorse. Whilst the horse is in good health and 'winning' then your business will continue to flourish. The moment the horse is unwell, however, or even dies, your business will be severely impacted. With this in mind, 2019 has been the year that we've channelled our efforts into our podcast, blog and tours so that we own more of the 'racecourse' itself. These platforms/aspects of our business don't rely on algorithms or greedy share holders and we are able to reap the rewards for our hard work. By changing our focus, we have discovered opportunities and satisfaction in a way that we hadn't found when focussing purely on Instagram.
With regards to Instagram itself, it's also allowed us to be more creative on the platform. With less concern over what content might perform well, we have embraced our over-sharing style. This, in turn, has led to our beloved weekly, Twins That Tackle and has allowed us to form a closer bond with our loyal band of followers.
2) Failed to maintain all friendships
Travelling frequently, whilst juggling regular adulting life, has meant that our friendships have felt neglected at times over the course of 2019. As individuals who would spend all our time with friends if we could, this has resulted in a continual sense of guilt and unease over the course of the year. As our lives follow an increasingly different path to our closest friendship circle; most of whom are beginning to have babies, finding the time when we're in the UK and our friends are free seems increasingly rare. In a constant plate spinning frenzy, I often stare desperately at my diary, feeling like an inadequate friend for failing to be around as much as I would like for them.
With partners and family to see, also finding time during a busy patch to see a friend can often seem impossible. A little like the friendship bars you used to find on The Sims, I imagine all my friendships in the glaring red and in need of a desperate top up to a healthy green bar.
Related reading: Top Tips for Managing Travel Anxiety
What has this taught us?
After a year of many a failed meet-up, we've come to realise that true friends will always be there for you, however long the gap might be between hanging out. Ultimately, everyone is simply trying their best to navigate life as an adult and a forgotten pizza date doesn't mean people care less. Indeed, we may have failed to have had that long-postponed takeaway together, but there's no doubt that when we do finally find a date to catch-up our time together will be just the same as it always is.
Having a day-to-day life that's slightly different to the norm has also made us appreciate our closest friends even more; the ones who are our number one cheerleaders whenever we might need them.
Related reading: Imposter Syndrome and the tale of the fraudulent blogger
3) Failed to launch a 'sell-out' product
In October 2018, we nervously launched Twins That Travel Tours, with our first tour taking place in Morocco in March 2019. With sweaty palms, we clicked publish on our new tour page and immediately ran from our phones, too nervous to watch the reaction. Having seen products, events and books sell-out in a matter of seconds online, success in terms of our peers, appeared to be having the 12 tour places booked within minutes. On reflection, the pressure we put on ourselves that morning was immense.
Rather than selling out immediately, however, our Morocco tour took four weeks to fill and our Turkey tour took another 6 weeks. Over these painful weeks, the thought that we had failed to create something people were interested in was a persistent one and I often cursed myself for launching them in the first place. This also meant that I felt ashamed to continue to promote the tours, in the fear people would judge us for not having sold all the spots immediately.
What has this taught us?
As we've now realised, running a business rarely equates to having a sell-out success on your first venture. Instead, for most people, there's been years of hard-work and hard graft behind something that seems effortless in terms of success. With social media being a place where people select life's highlights, the reality of running a business is rarely communicated. We've learned, in a slightly painful way, that simply because our tours didn't sell out in a heartbeat it doesn't mean they were doomed for failure.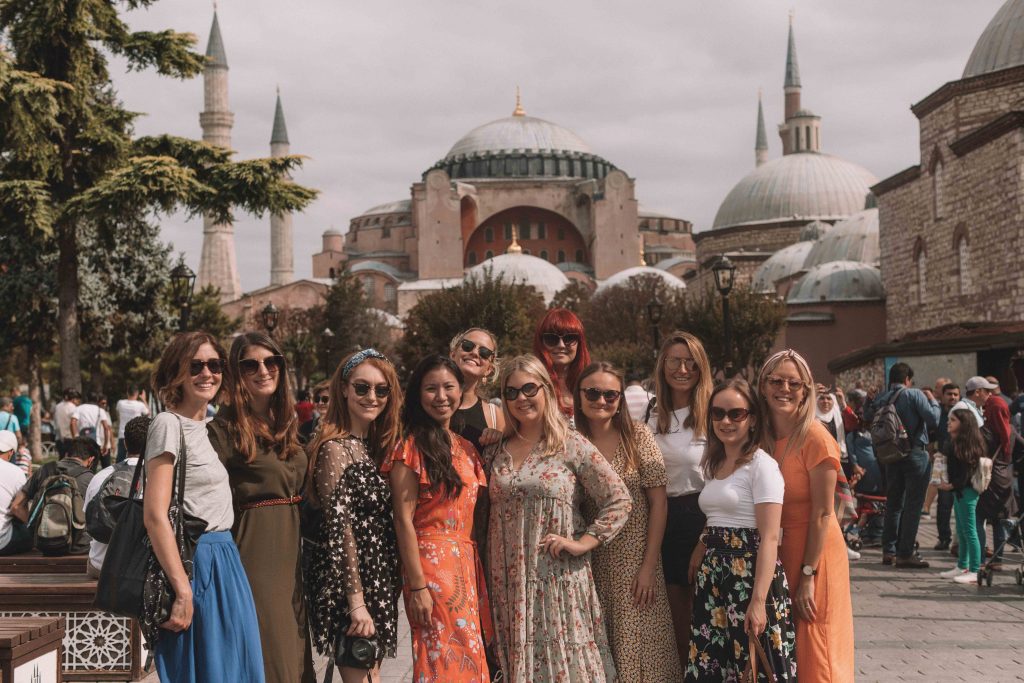 We've now run two full tours to Morocco and Turkey and have another tour to Morocco in March 2020 selling nicely. These tours have been far more enjoyable and rewarding than we could have ever imagined and true highlights of our year so far. Would they have felt any better if they had sold out in seconds? Not at all.
4) Failed to overcome anxiety
At the start of every year, there's always a vague hope that this might be the year that my issues with anxiety are finally put to rest. Perhaps, after 16 years of living with anxiety and its vibrant array of symptoms, this will be the year I finally 'beat it'. As we enter into October, however, I can confirm that anxiety has still been very much part of 2019. The irrational thoughts that like to creep in before a trip still very much alive and well. This has made travel this year hard at times, where I've felt tearful leaving my little home for another trip. Gathering my suitcase, I've questioned why I chose to do something that can cause me so much anxiety as a full-time job.
Related reading: My Journey to Enjoying Full-Time Blogging
What has this taught us?
Having recently turned 33, I'm no longer looking for a magic cure to anxiety. Despite living with it for most of my adult life, I've come to realise that my pal, anxiety,  has actually created a world that I couldn't have imagined when my first panic attack hit aged 17. Without having experienced anxiety, Twins That Travel, something born out of our desire to push past our anxious confines, would simply not exist. What a funny thought.
I've also come to realise that however anxious I might have felt before a trip this year, it's in no way affected the trip itself. From the moment I step off the plane, I feel a renewed send of courage to explore my new destination. In that sense, therefore, I'm beating anxiety most days.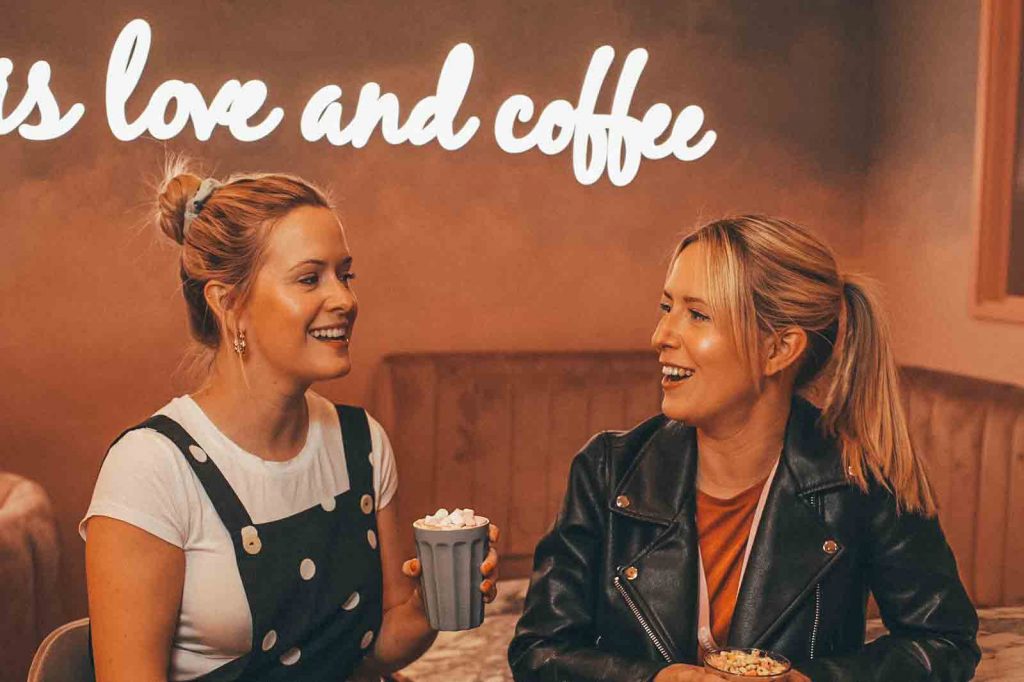 5) Failed to have it all worked out
Finally, 2019 is yet another year where we're none the wiser on how life might pan out over the following years. As our friends continue to settle down, create families and work their way up the career ladder, we continue to scatter around the world with no real sense of what exactly we want next from life. This is a particularly scary and daunting thought when you're heading to your mid-thirties. We begin every year with a vague hope that our little TTT journey might become clearer over the course of the year; something that takes us around the world and back again or something that comes to a gentle end. What we experience, most years, however, is something between the two. A modest success, with a continual dose of fear that the end is nigh.
Related reading: The Representation of Anxiety and Depression Across Social Media
What has this taught us?
It's only been over the last couple of months that it occurred to me that perhaps the reason we have no immediate life plans is because right now, we're happy just as we are. Rather than obsessively planning the next house move, ovulation date or career step, we're existing pretty comfortably in the life we have now. Whilst 2019 has been a testing one, with plenty of failures along the way, there's still nothing else I'd rather be doing whilst I have the opportunities to do so.
Running Twins That Travel continues to test us most weeks but, as a result, we're continuing to grow and find courage that we didn't know existed. With no immediate plans to do much more than nurture our tiny patch of the Internet, I've stopped putting expectations on what 'should' happen in life.
Instead, I'm enjoying the rollercoaster ride that is travel blogging and squeezing the most out of every opportunity.
Isn't that how life should be lived anyway?