Who doesn't love a road trip? Piling into the car with your friends, you've got the roof down and the wind in your hair. Ahead of you is nothing but miles of empty road, adventure and freedom.  Except this version of a road trip only ever happened in Britney Spears' cinema debut: 'Crossroads'.
Indeed, for the majority of us growing up in the UK, the UK road trip was a darker experience entirely; featuring neither sunshine nor a summer romance with an incredibly handsome American man.
Queues of traffic, stuffy cars and arguments, the Great British Road Trip was less Route 66 and more a congested M25, with short respites inside overcrowded service stations.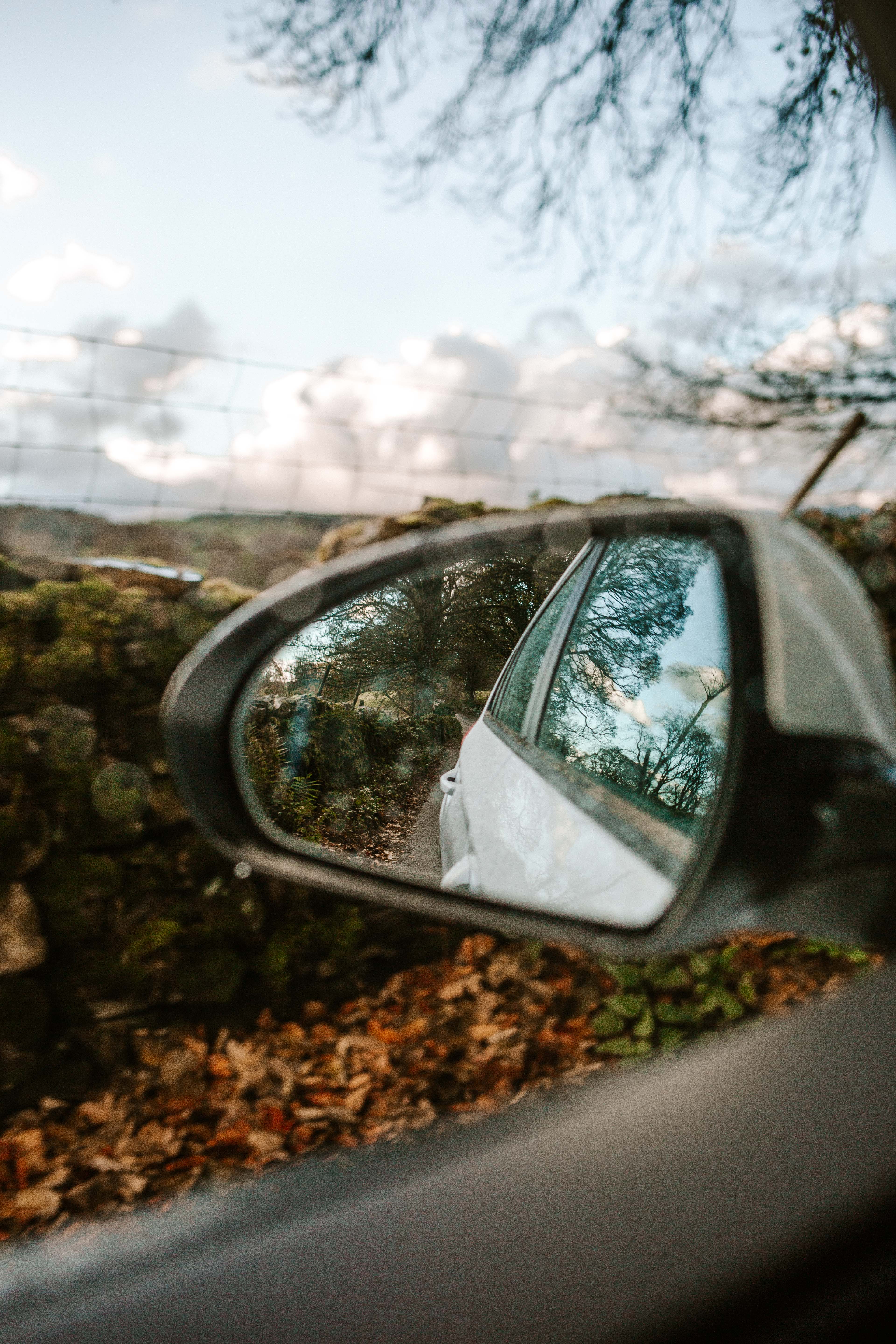 Yet, despite the lack of sunshine and Ford Cadillacs, the UK is an ideal place to explore by car, not least due to its size. Roughly 874 miles long from top to bottom, you can explore the length of the UK in the time it would take you to cross just one US state. Furthermore, the diversity of our country is incredible. From its palm-tree filled southern peninsula, to mountainous Scotland, a UK road trip provides the opportunity to experience mountains and lakes; beaches and cities, all within the space of a few short days.
Below we've provided our suggested itinerary to help you plan a road trip around the UK, beginning in England's southwest and finishing in Scotland. We hope it provides a valuable blueprint on which to base any Great British adventure. Tally ho and enjoy!
The Ultimate Guide to Planning a UK Road Trip
Devon
Time from London: 4 -5 hours drive
Devon: England's land of rolling hills, beautiful coastlines and clotted cream. Although not as centrally located as some destinations within the UK, we would highly recommend beginning any road trip around the UK in this beautiful part of the country.
Devon offers space and freedom: whether it be its wild moors (perfect for windswept walks), rugged beaches or creative towns. Indeed, England's southwest is the perfect antidote to a busy and claustrophobic London.
If you're looking for a coastal trip, then try towns such as well-heeled Salcombe, scenic Dartmouth, the award-winning beaches at Woolacombe, Victorian Dawlish and windswept Illfracombe. Heading inland? Visit Exeter – the 'capital' of Devon – or the wild moors of Exmouth.
A little further on and the mysterious Dartmoor awaits – home to Conan Doyle's mythical Hound and a notorious, wind-swept prison. If visiting Dartmoor, be sure to visit Agatha Christie's summer home, Greenway: still brimming with all of her belongings or enjoy The Dartmoor Artisan Trail.
View Devon hotels here.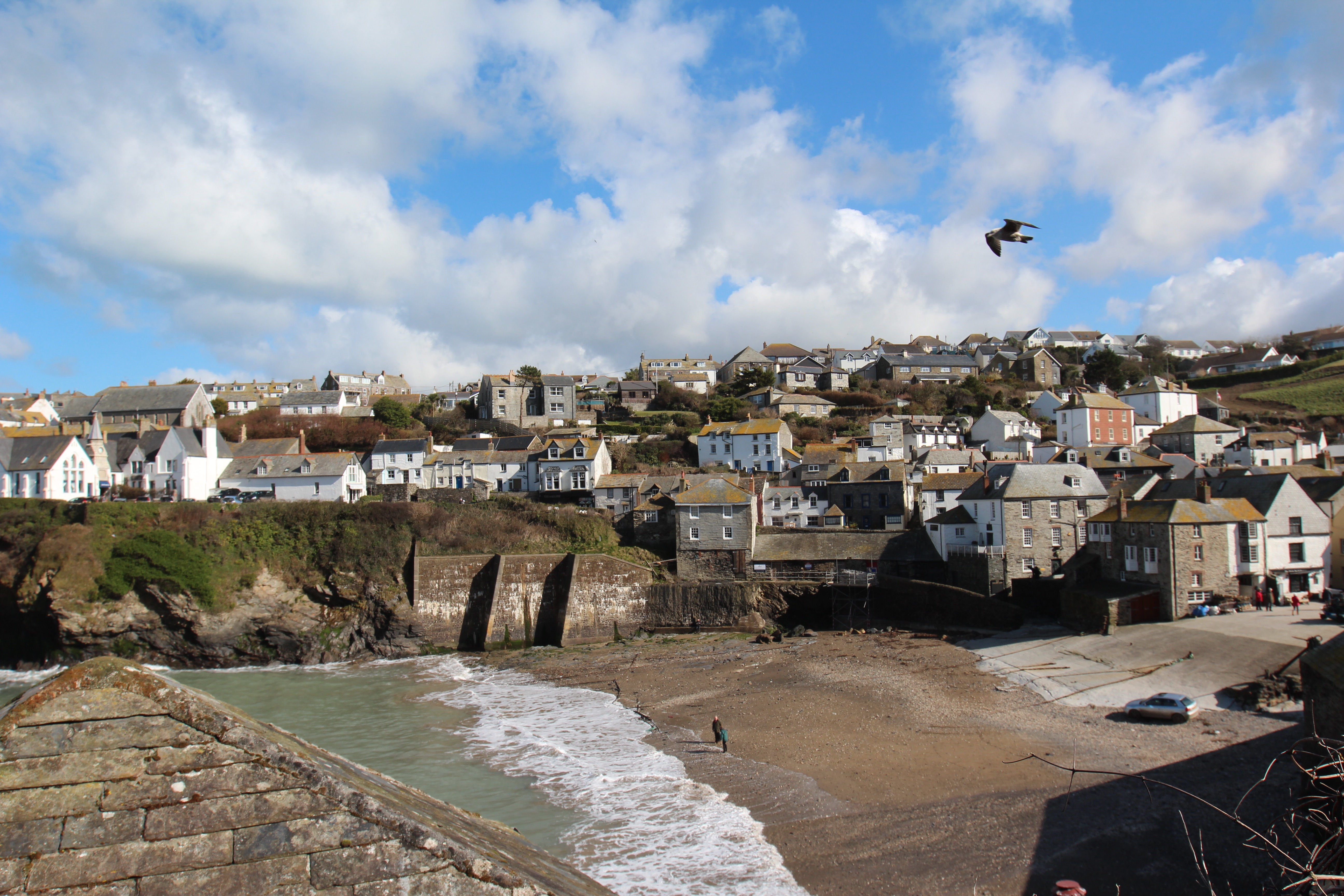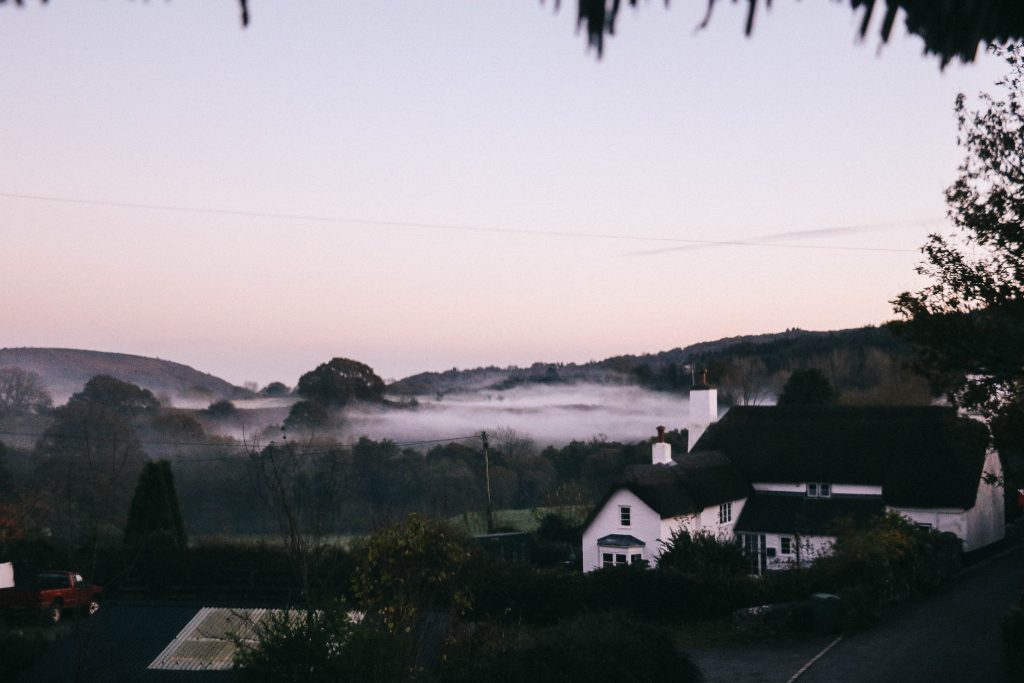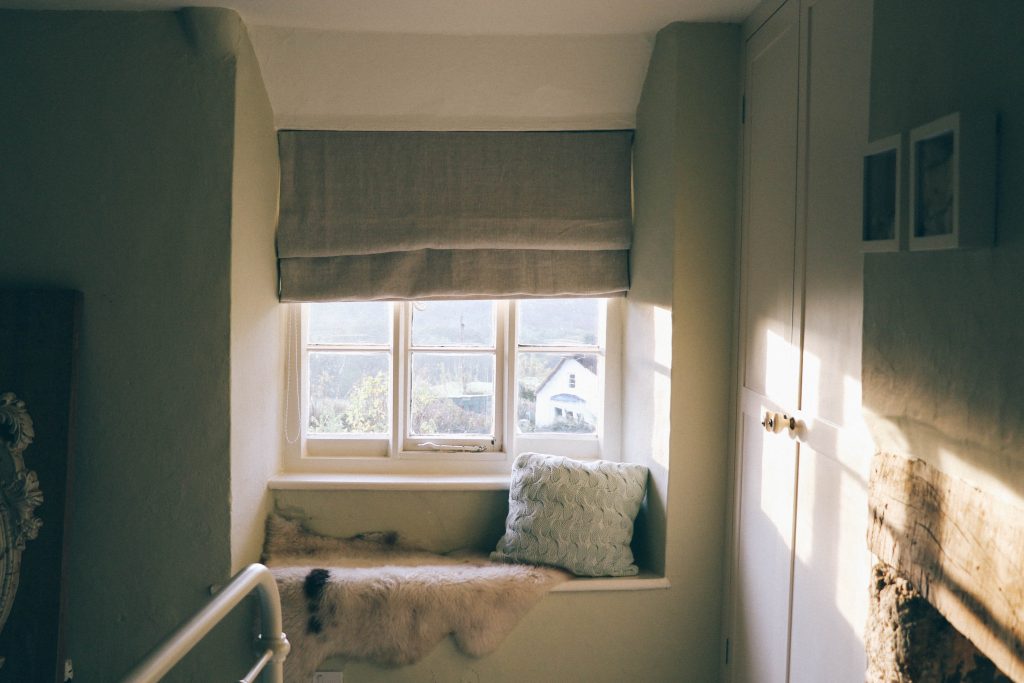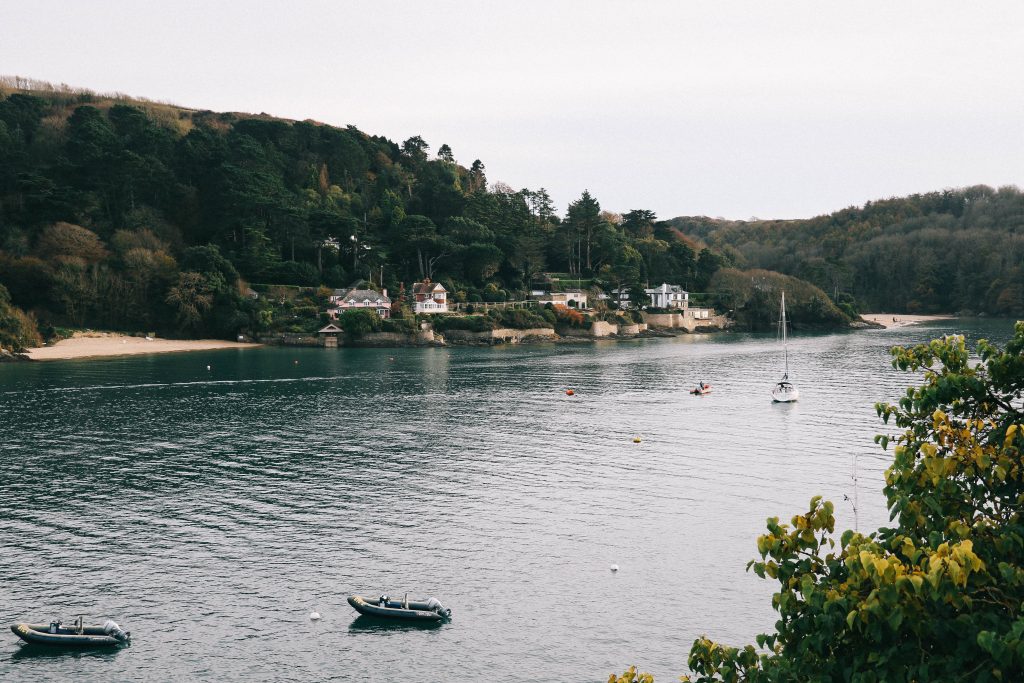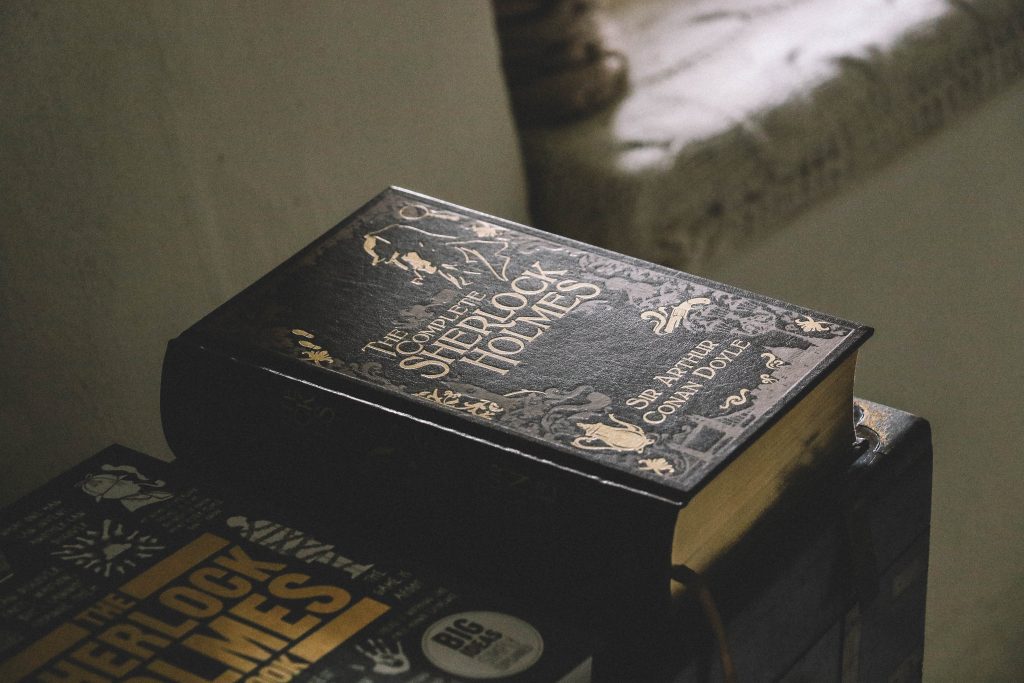 Somerset
Time from Devon: 1 hour
Leaving Devon behind and you'll soon cross into Somerset; a county offering much more than its legendary cider (although it's definitely worth a try). Perhaps its most famous city is beautiful Bath: a town boasting natural hot springs (be sure to enjoy a spa break of your own), Roman Baths, stunning Georgian architecture and an unparalleled culture scene.
Once the home of Jane Austen, this romantic town offers a wealth of historical sites, fantastic shopping and diverse eateries. For a bit of luxury, check in at the The Royal Crescent Hotel.
Aside from Bath, there are plenty of nearby towns worth considering when planning your UK road trip. Frome, just outside of Bath, hosts an ever-growing monthly market: The Frome Independent. This diverse market is crammed full of local produce, talented artisans and creative folk; perfect for a walk around on a lazy Sunday. Alternatively, why not spend a few hours exploring the fabled Glastonbury (home to that festival), for your fix of incense sticks, white-witchery and alternative culture. This part of the country will certainly fill your UK road trip with green hills, babbling rivers and quaint villages.
View Somerset hotels here.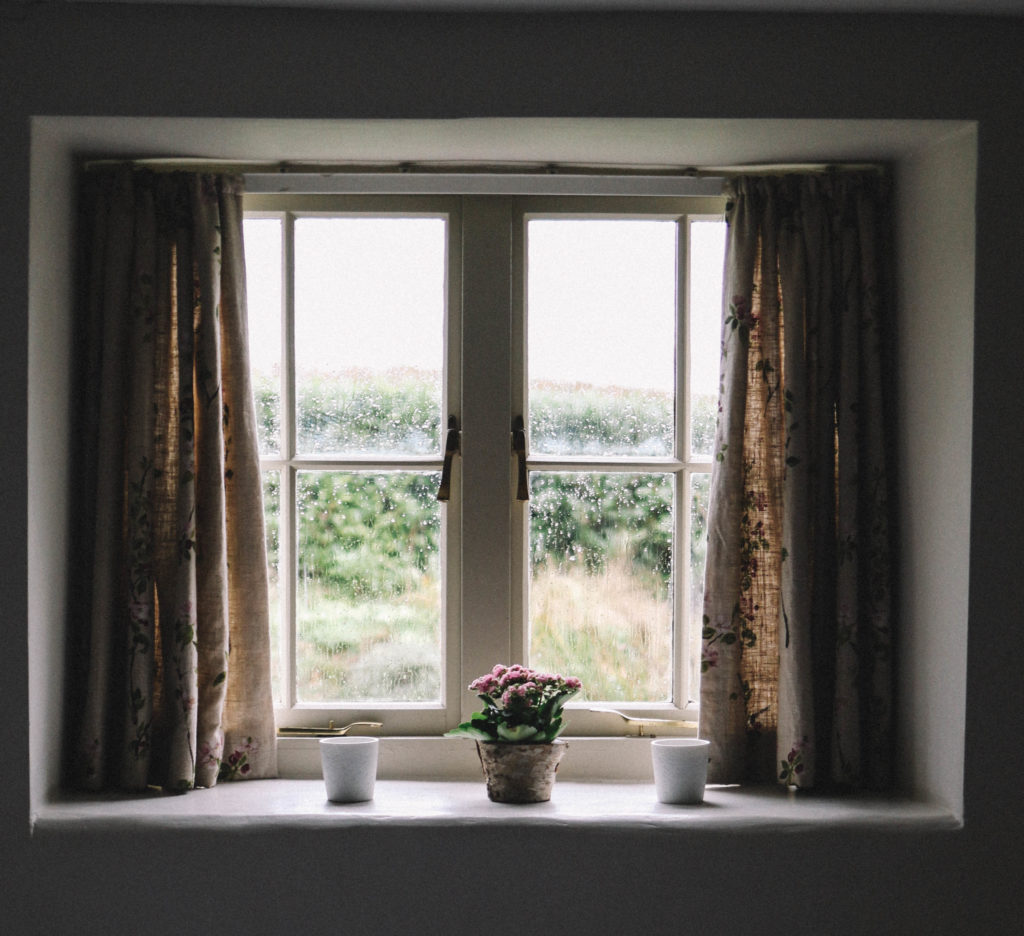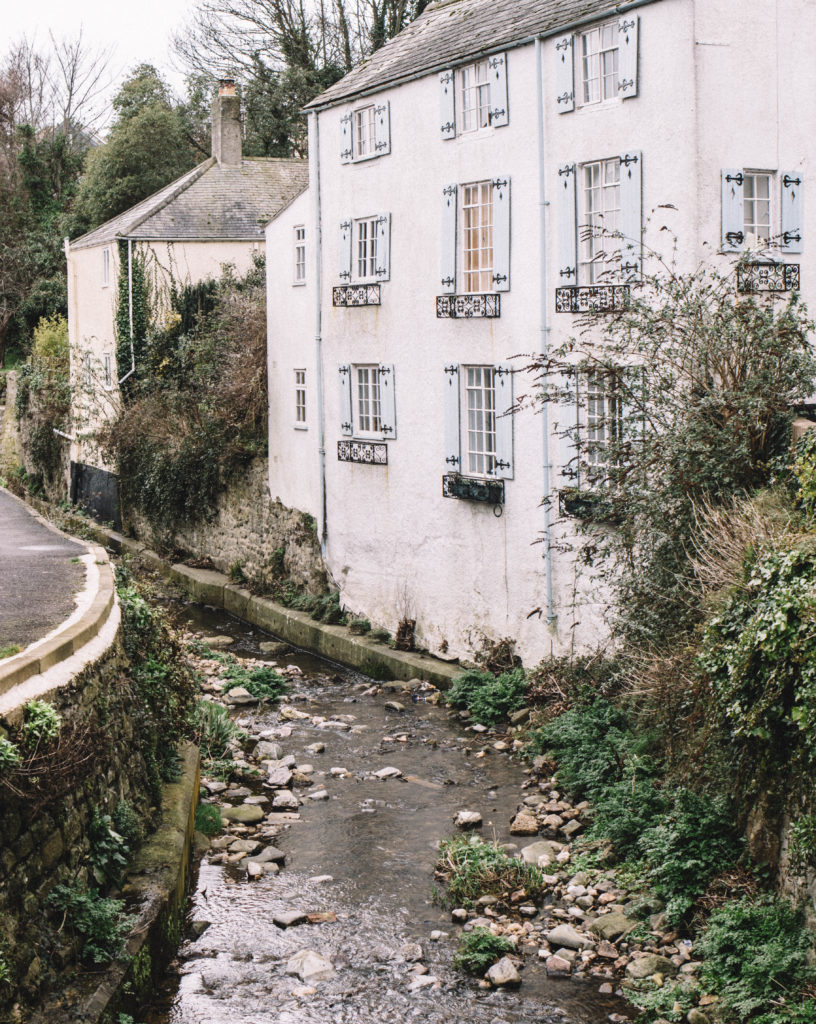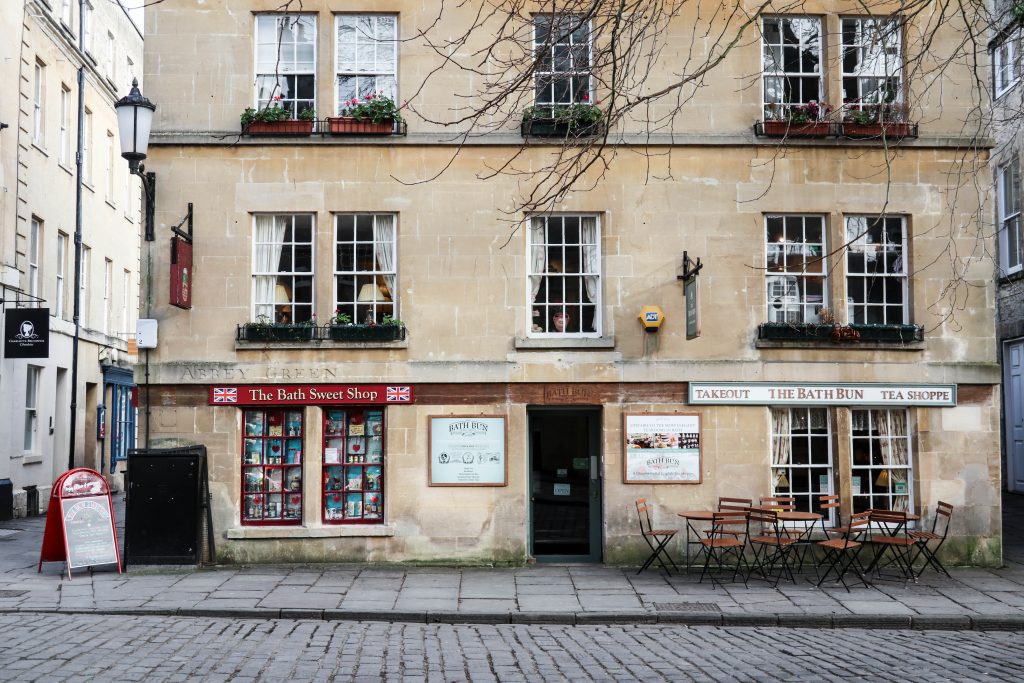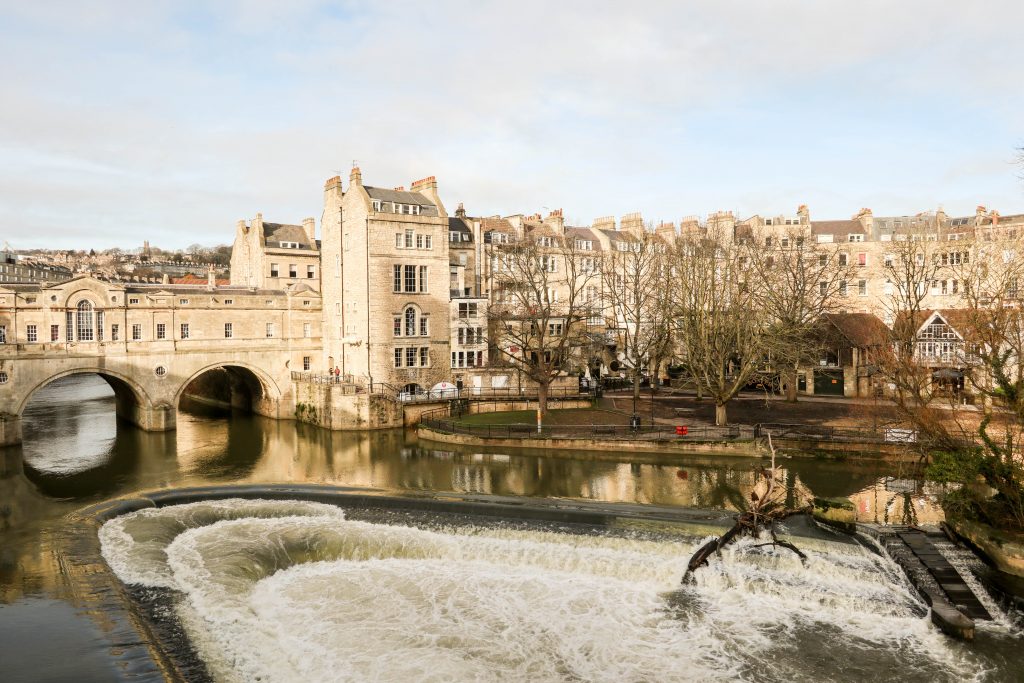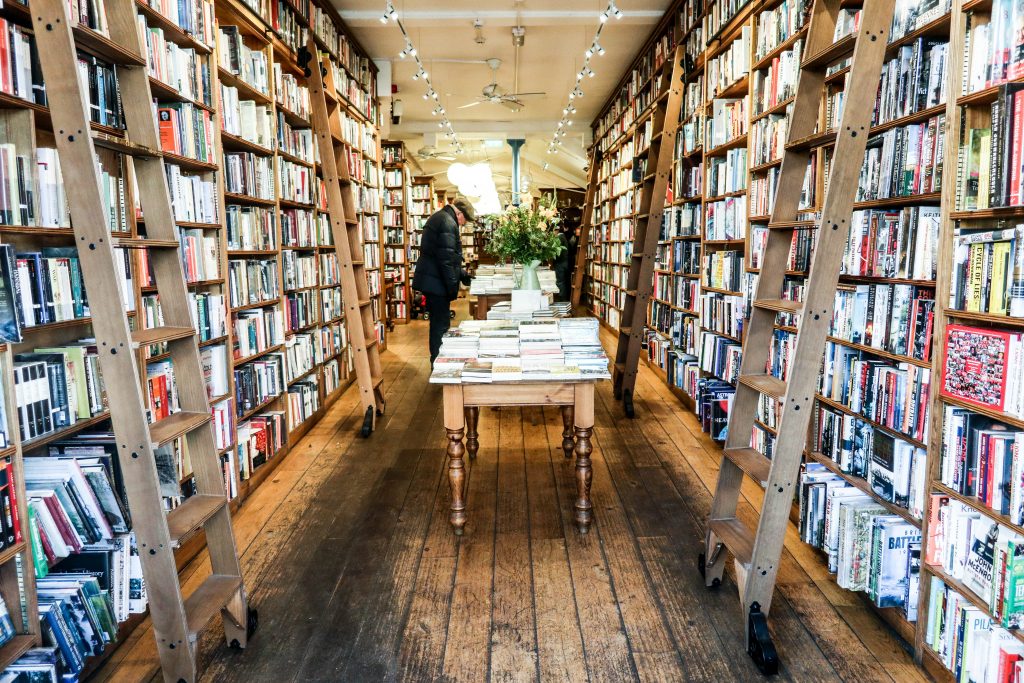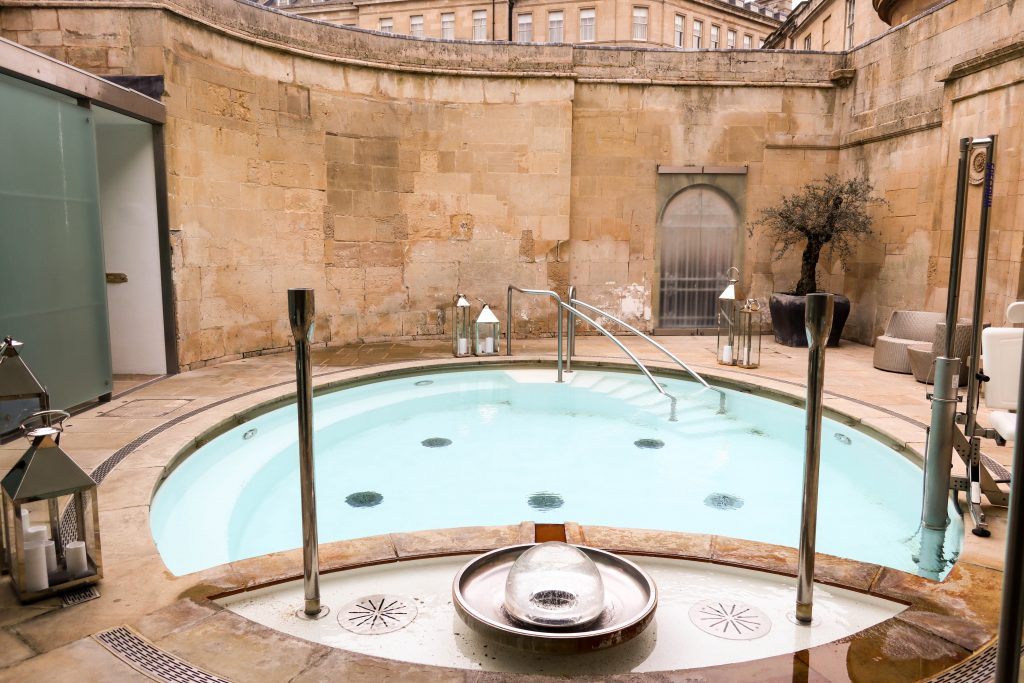 The Cotswolds
Time from Somerset: just under 2 hours
This next stop on your UK road trip will take you into the centrally located counties of Wiltshire, Gloucestershire and Oxfordshire, where you'll discover the idyllic Cotswolds.
We're not sure that anywhere typifies the English countryside better than the many honey-coloured villages of this beautiful region. Filled with pretty thatched cottages; village churches; smoking chimneys; and cosy pubs, the Cotswolds are like something from a Beatrix Potter tale.
Although each village is as pretty as the next, our suggestions would be Bourton-on-the-Water, Snowshill, Painswick and Lower Slaughter. If you tire of afternoon tea and country pubs (unlikely), then head into handsome Oxford, a short drive from many of the Cotswold villages.
View Cotswold hotels here, or why not stay in a beautiful self-catered cottage, as we did?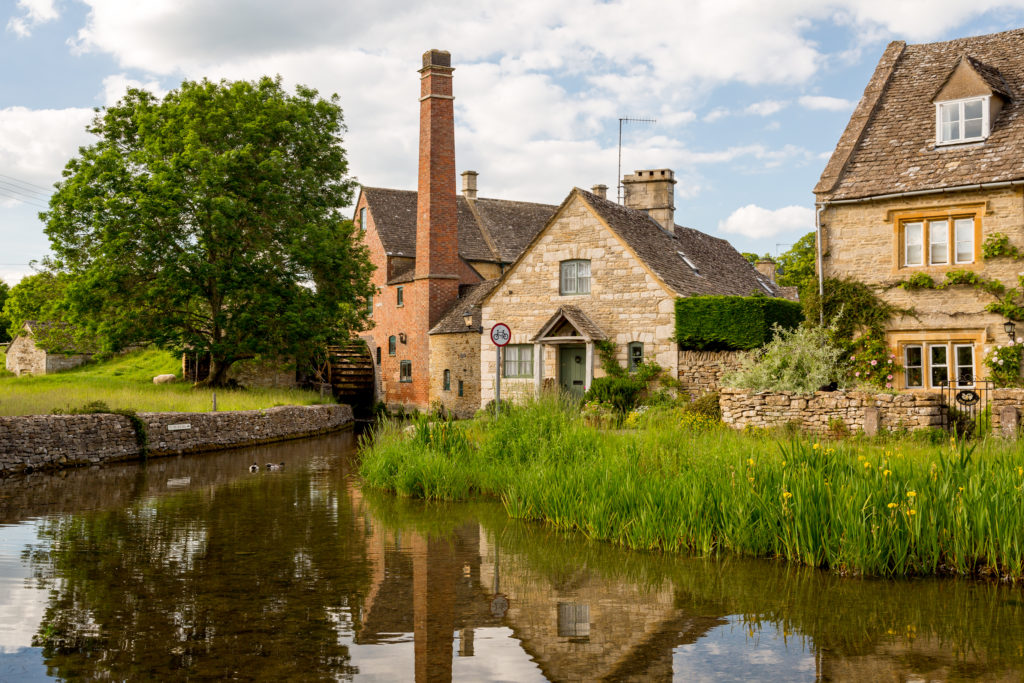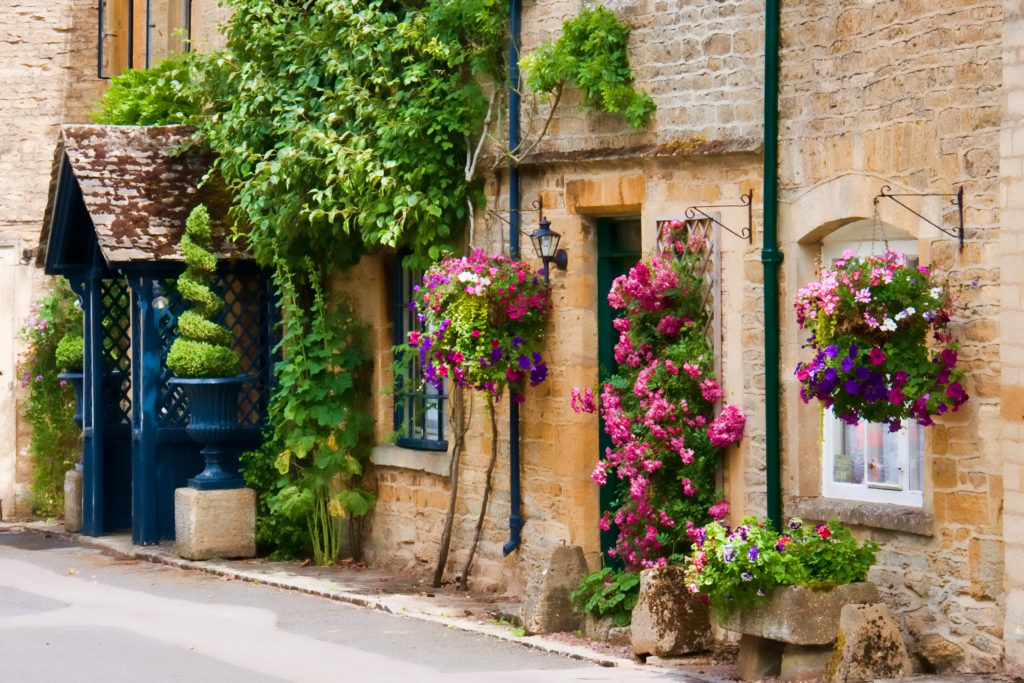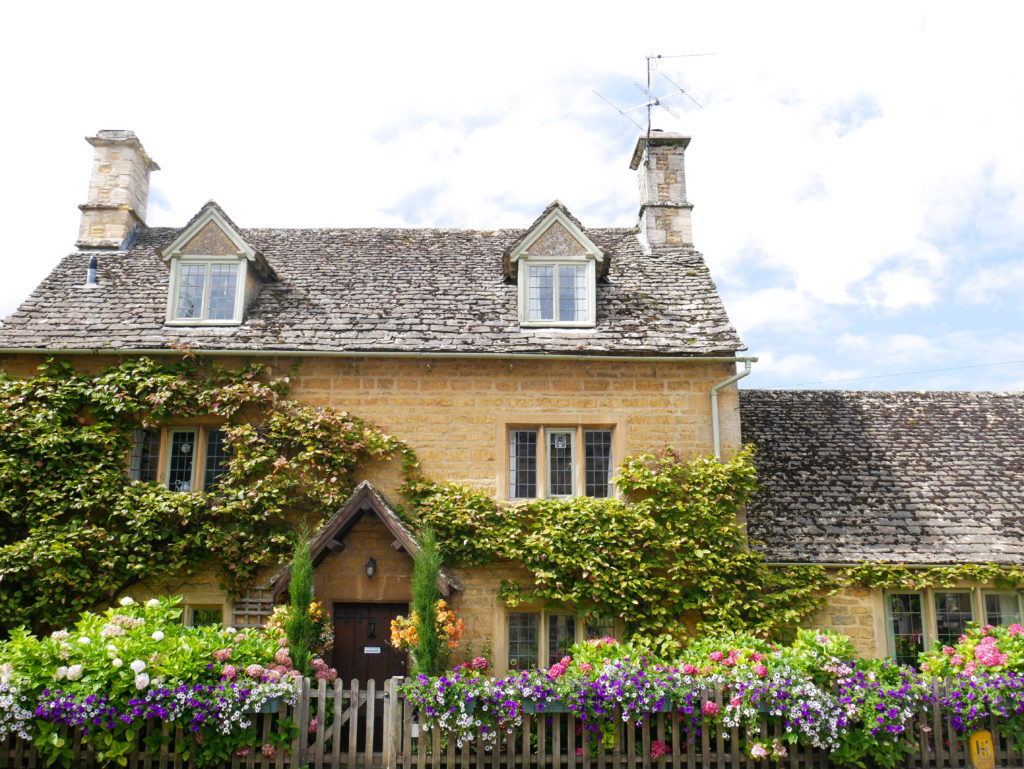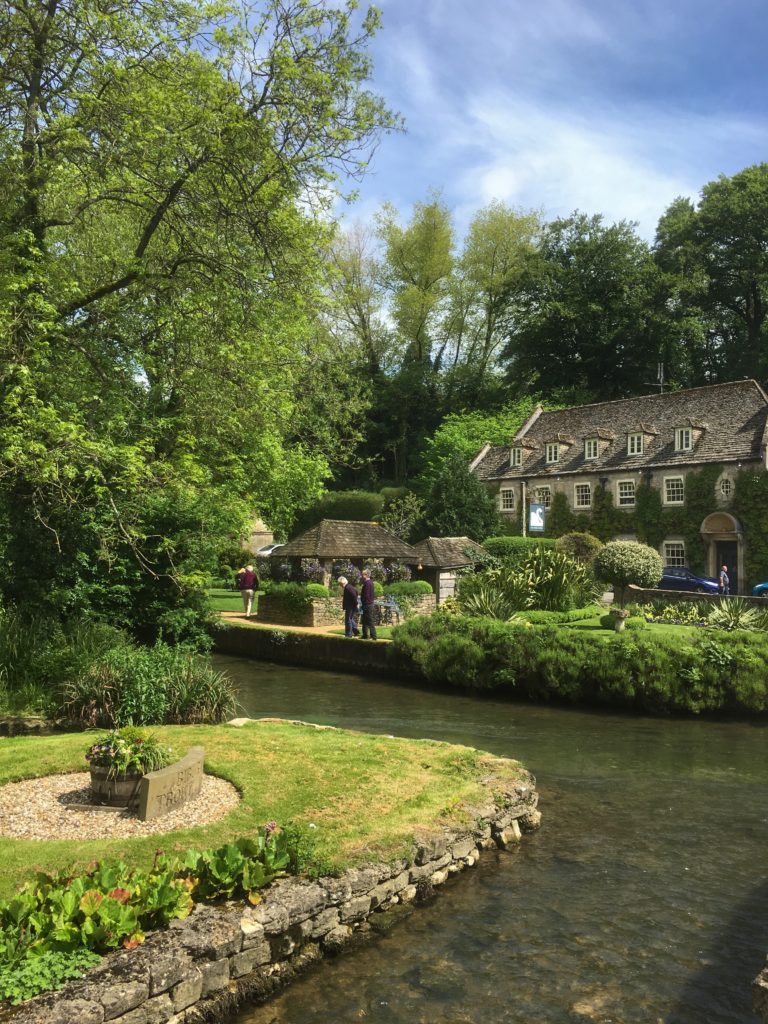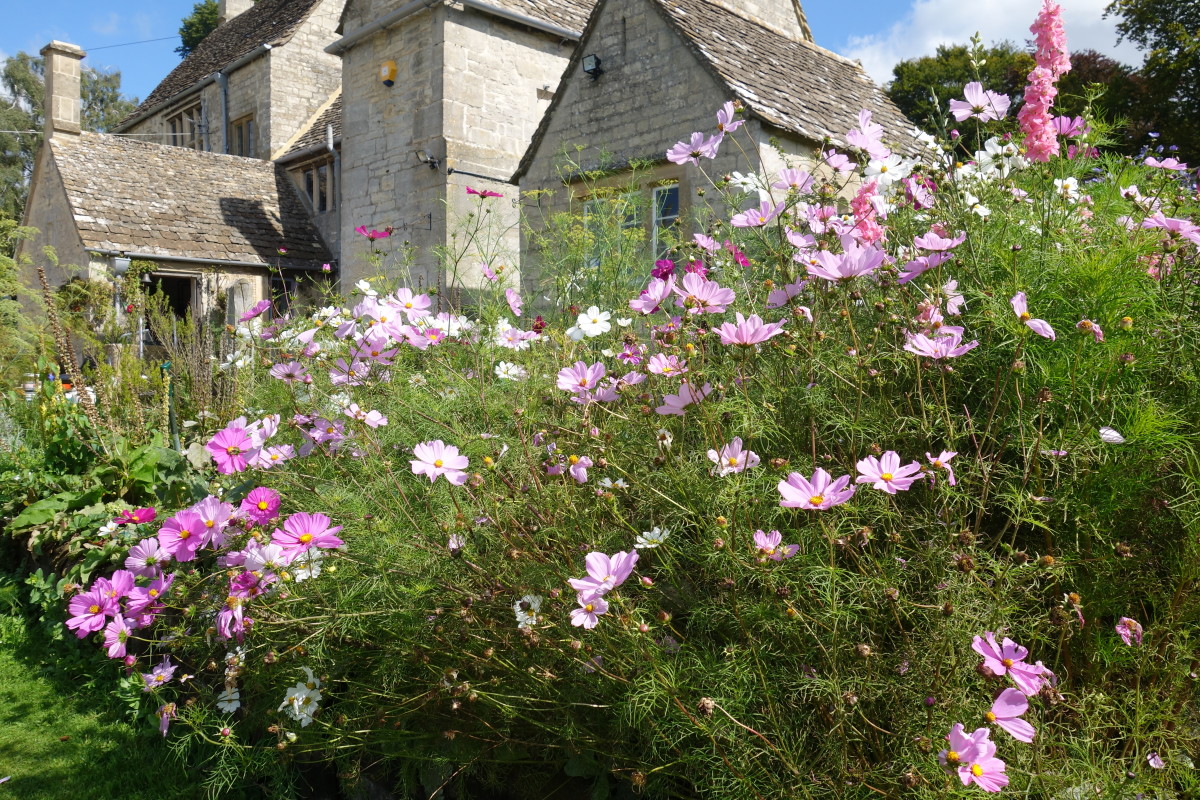 Herefordshire and Shropshire
Time from the Cotswolds: approximately 1 hour 30 minutes
When heading north on your UK road trip, take the time to pass through the beautiful counties that border Wales, as you follow the Wye Valley. Towns worth visiting along this route are the beautiful Ross-on-Wye: a historic market town close to the Forest of Dean, or Ludlow: a foodie paradise crammed with delicatessens; cheesemongers; bakers; and amazing restaurants. If you really want to indulge, then try dinner at Mortimers in the heart of Ludlow. Or for an overnight adventure, try staying here, in your very own wooden chapel, deep within the Shropshire woodlands.
View Herefordshire hotels here.
The Peak District
Time from Shropshire: 2 hours 30 minutes
Leaving the leafy valleys of Hereford and Shropshire behind as you continue your road trip of the UK, head north to the rolling Pennines and the Peak District. For any walking or climbing enthusiasts, this is definitely the place to visit.
Far removed from the neatly trimmed lawns and flat villages of the Cotswolds, the Peak District offers stone villages, rocky hills and isolated stately homes. It's beautiful in an entirely different way. Perhaps one of its most famous towns is pretty Bakewell: a place famous for its 'Bakewell Pudding'. To try this firsthand, visit The Old Original Bakewell Pudding Shop (although be warned, the town is extremely busy throughout the summer).
You might also want to consider Buxton when planning your UK road trip, a town bordered by the sweeping Derbyshire Dales and home to Georgian terraces, beautiful gardens and an original spa, housed within a Victorian Bath House. If you fancy a fuller tour of the town, you can hop on a vintage milk-float, which will take you on an hour long ride around this lovely town (although be warned, its maximum speed is just 12mph).
View hotels in The Peak District here.
York & Harrogate
Time from the Peak District: 1 hour 30 minutes
Wave goodbye to Derbyshire and head into Yorkshire. If by now your UK road trip has already featured enough pretty pastoral villages, then swing by Sheffield or Leeds: cities certainly worth an overnight stay.
Pass these and you'll soon hit another Victorian spa town: Harrogate, before reaching medieval York: a city of winding, cobbled lanes and leaning cottages. Both places are equally worth a visit, although perhaps York pips Harrogate to the post in terms of the sheer amount of history and medieval architecture on offer. Indeed, nowhere else in the country offers quite the same opportunity to step back in time than York.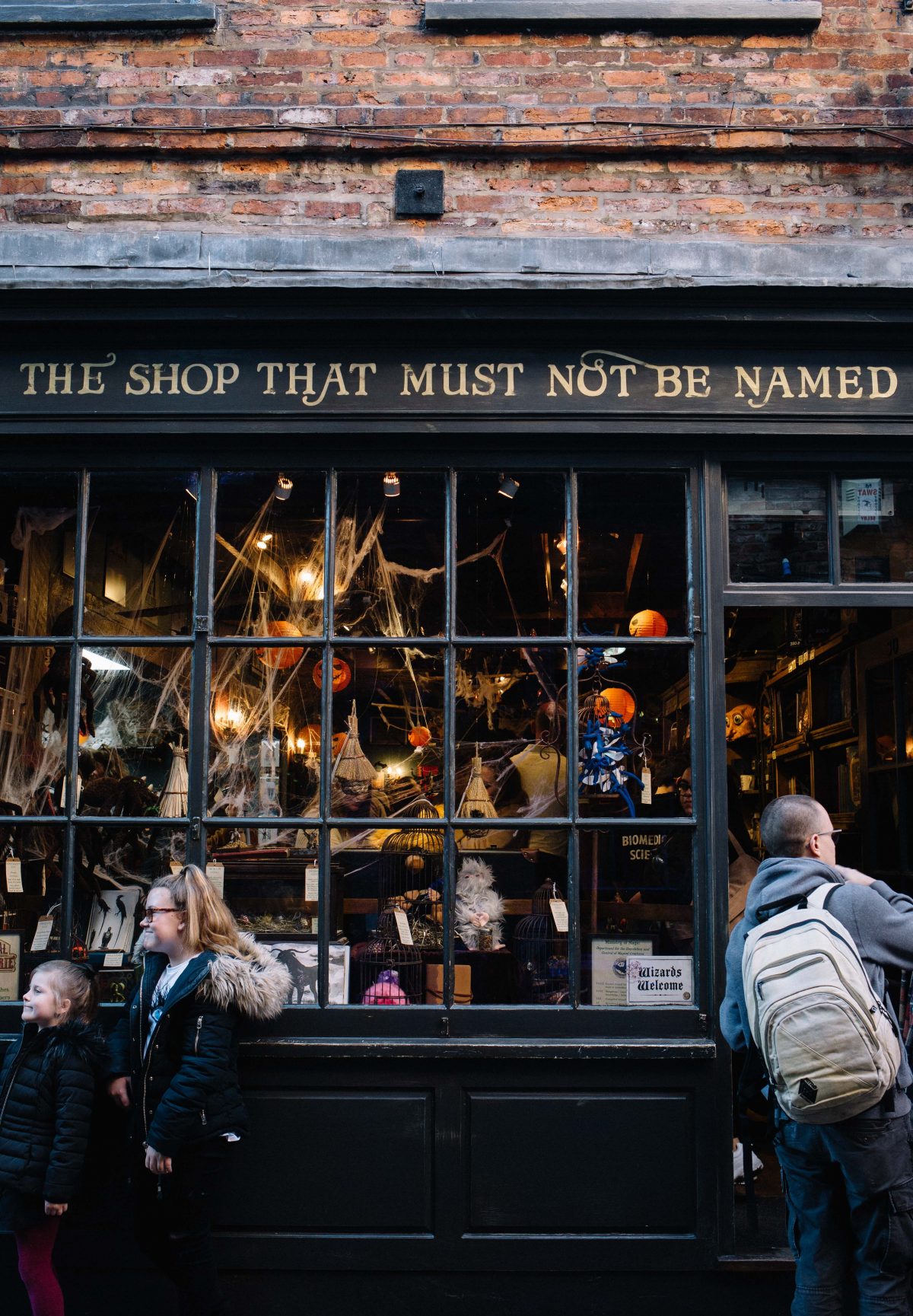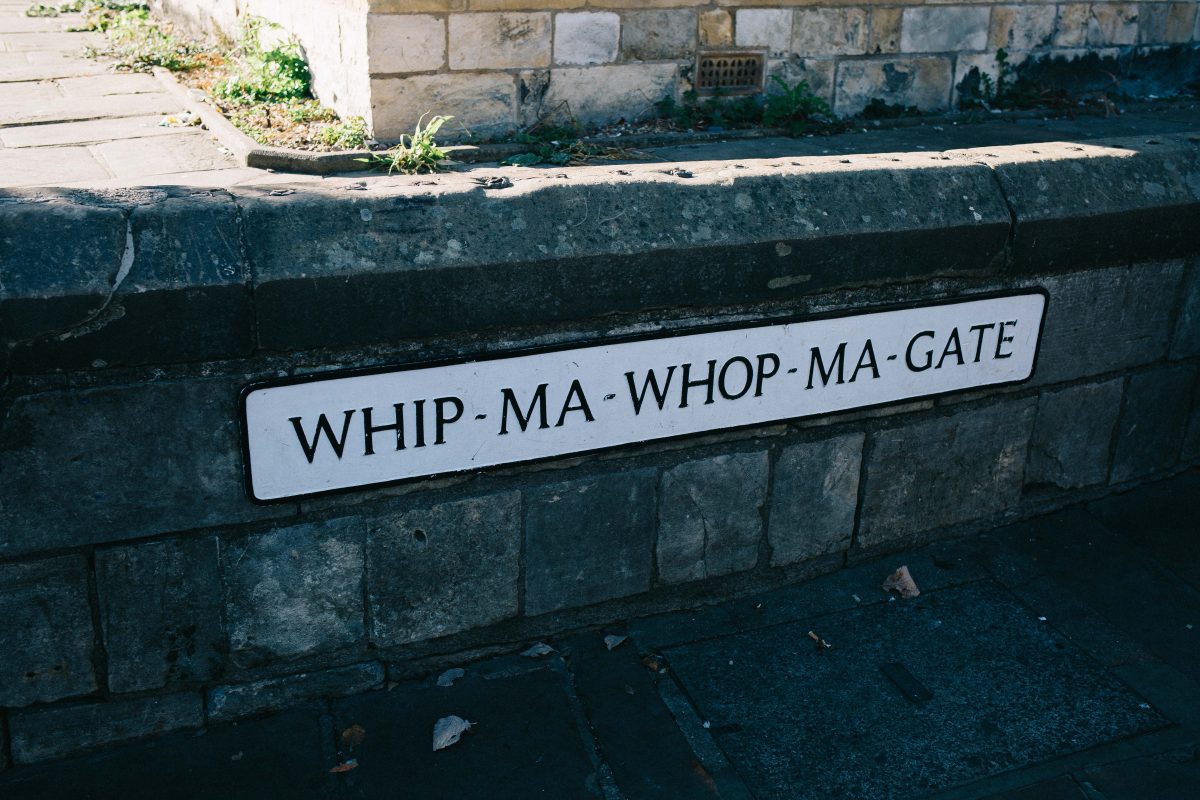 Of course, no trip to this historical city would be complete without a trip to the infamous Bettys: a tearoom offering the best afternoon in Yorkshire (so they say), or the wood-panelled Bistro, Mannion's. After stuffing yourself with scones and jam, then be sure to visit York Minister, voted one of the most beautiful Gothic Cathedrals in the world.
Whilst in York, we stayed in the city's only 5* hotel: the beautiful The Grand Spa & Hotel, York.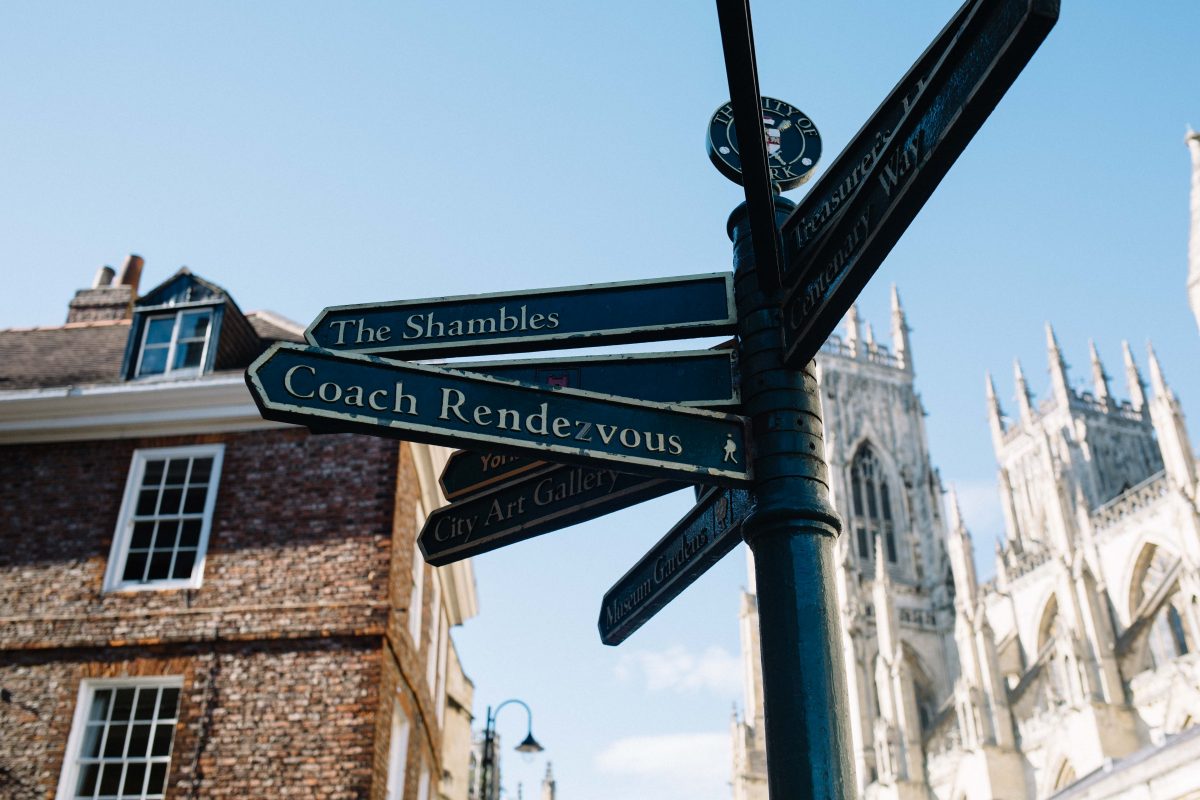 The Lake District
Time from York: 1 hour 30 minutes
Rather than heading north, you'll now be heading west on your road trip of the UK, entering Cumbria: home of England's beautiful Lake District.
Unsurprisingly, this region is one filled with vast expanses of beautiful, romantic lakes, with picturesque villages neatly nestled around them. The UK's most popular national park, there are plenty of villages and towns to visit in this area; each as charming as the next. If you're looking for somewhere to stay when planning your UK road trip, try the villages of Coniston or Cartmel, which may be a little less busy than the main towns of Kendal, Ambleside or Windermere.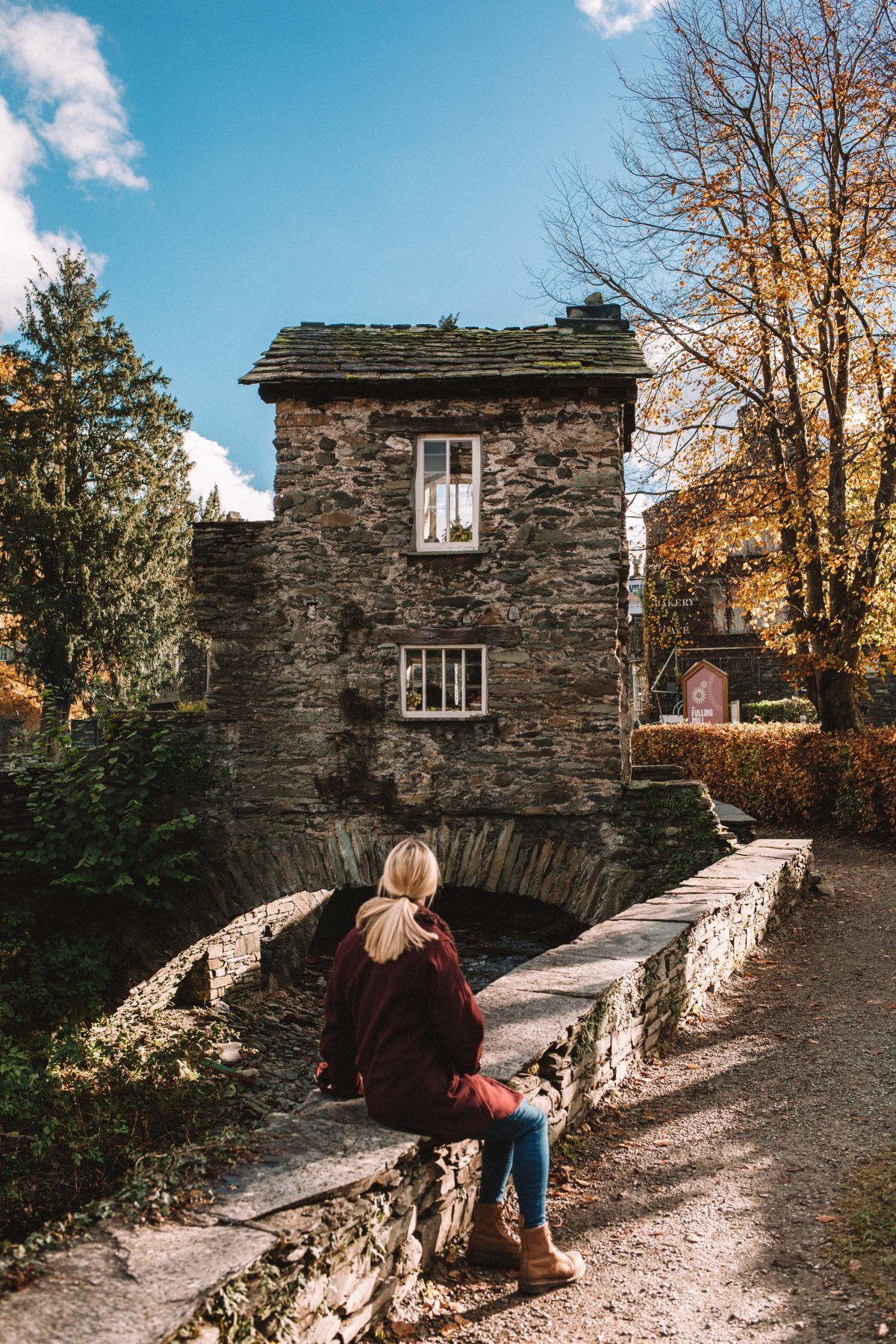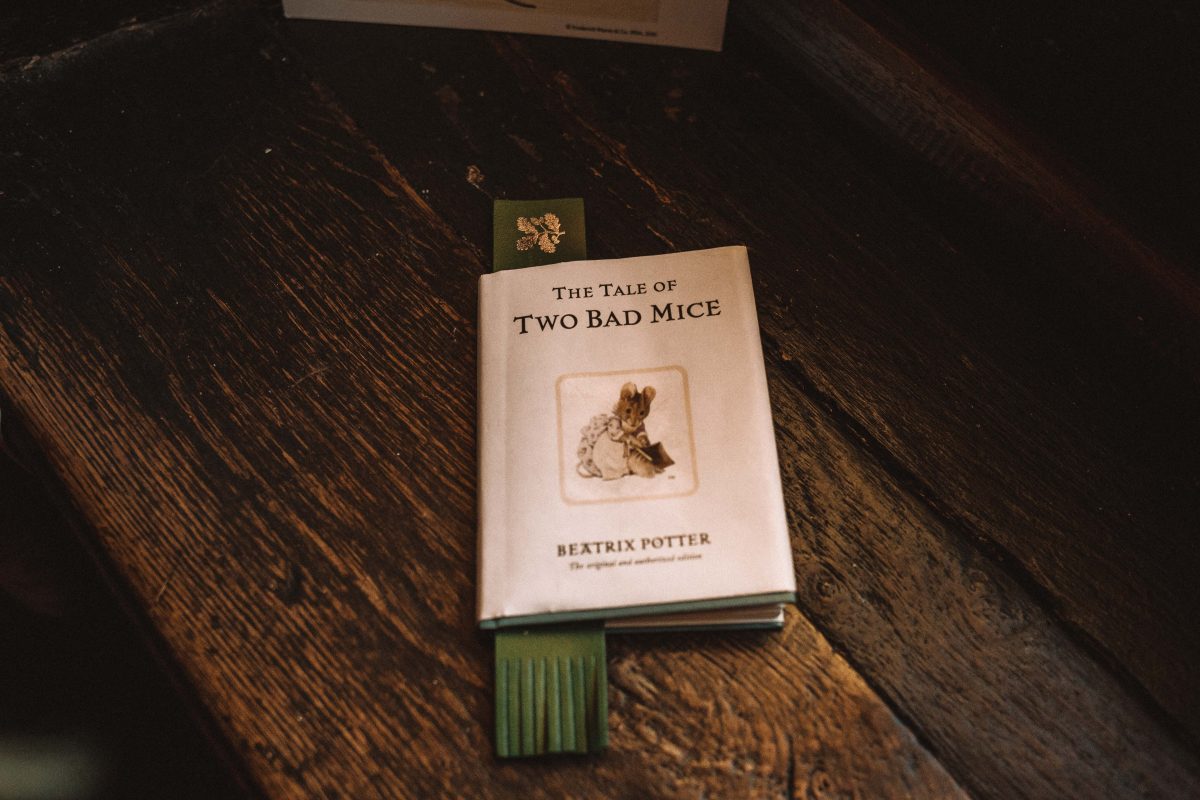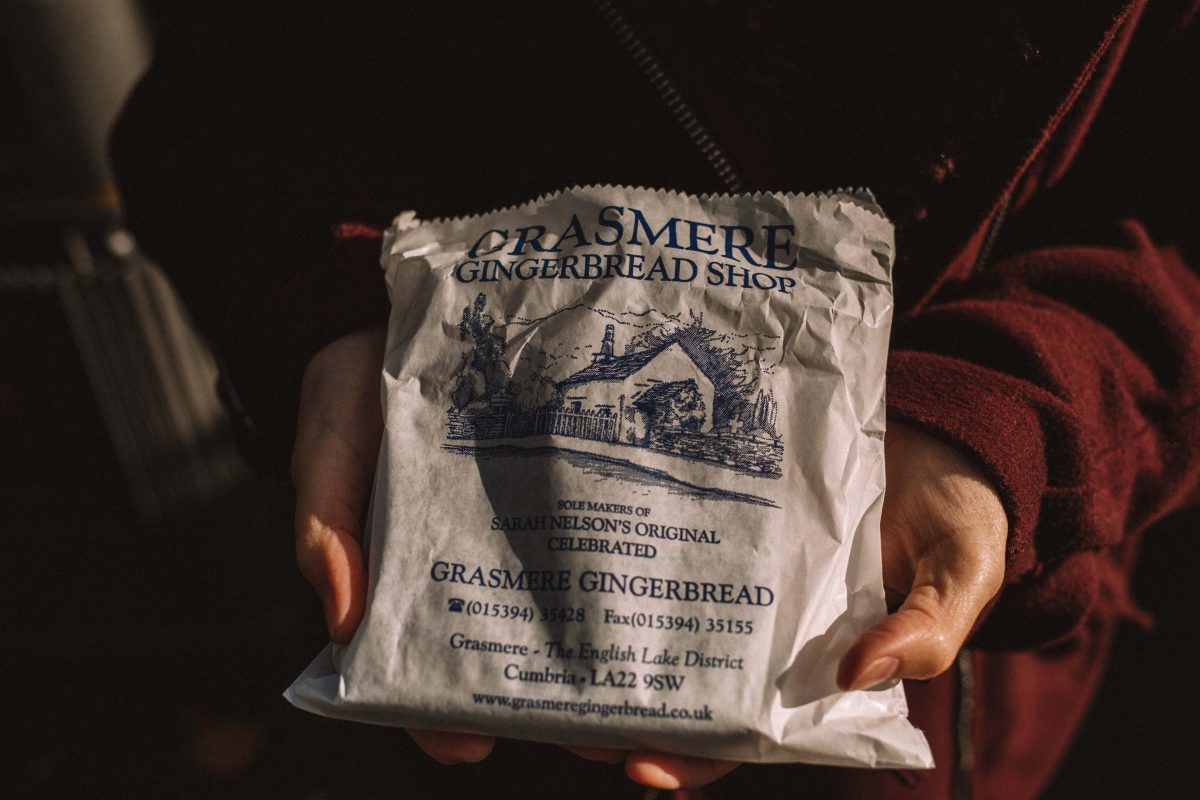 For literature fans, visit the homes of William Wordsworth, at Wordsworth House in Cockermouth, or Dove Cottage in Grasmere, and of course, Beatrix Potter's cottage: Hilltop. 
Read our review of the incredible Another Place Hotel, Ullswater here. 
Dumfries and Galloway
 Time from the Lake District: 1 hour 30 minutes
Goodbye England, hello Scotland! We first encountered this lovely part of the country when planning our own UK road trip, as we headed to the Isle of Skye. With red ferns coating the hills in an auburn carpet, and small stone bridges criss-crossing the many streams, this part of Scotland was as peaceful as it was scenic. When we visited, we stayed at this amazing old water mill: arriving on a stormy and windy night to open fires and the sound of the rushing river.
Alternative route: rather than crossing straight into Scotland, travel via the Northumberland National Park. This magical wilderness is the perfect place for star-gazing and huddling around open fires.
Views hotels in Dumfries and Galloway here.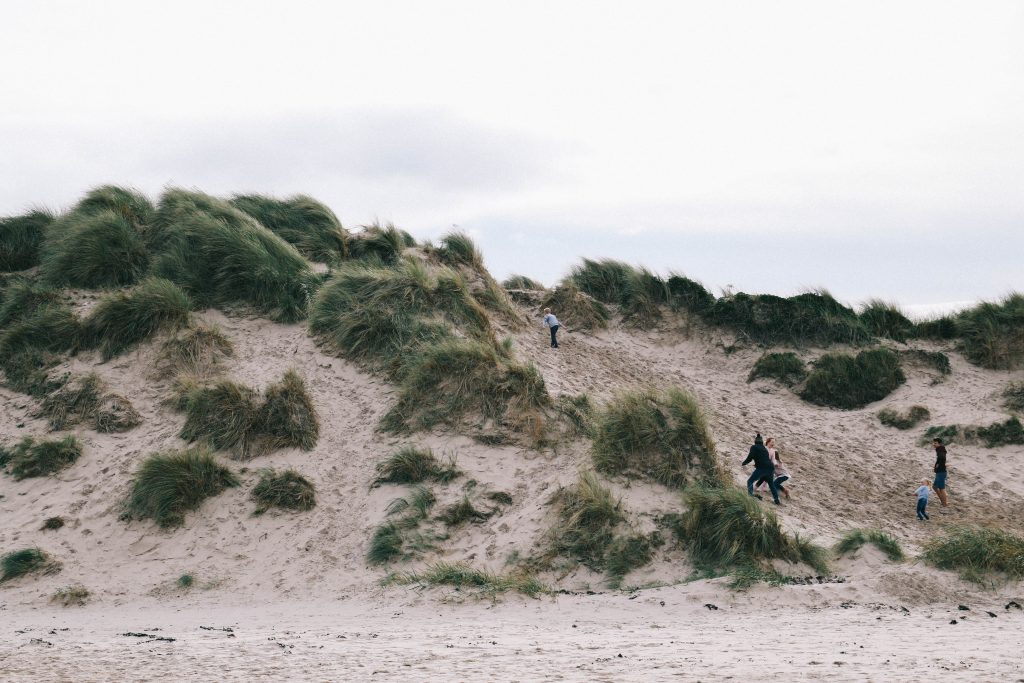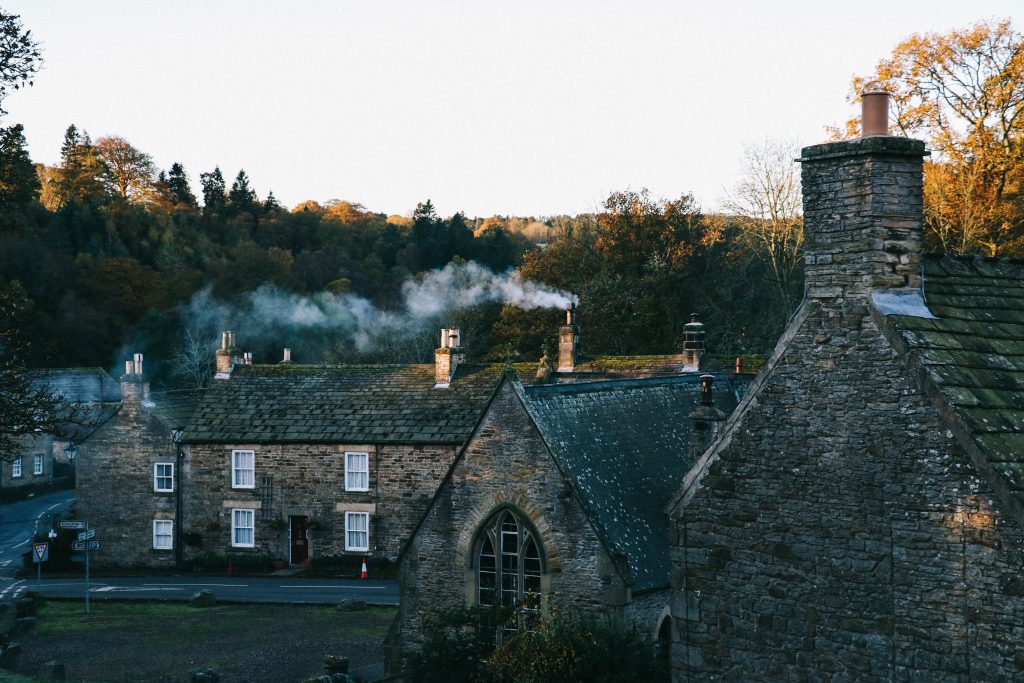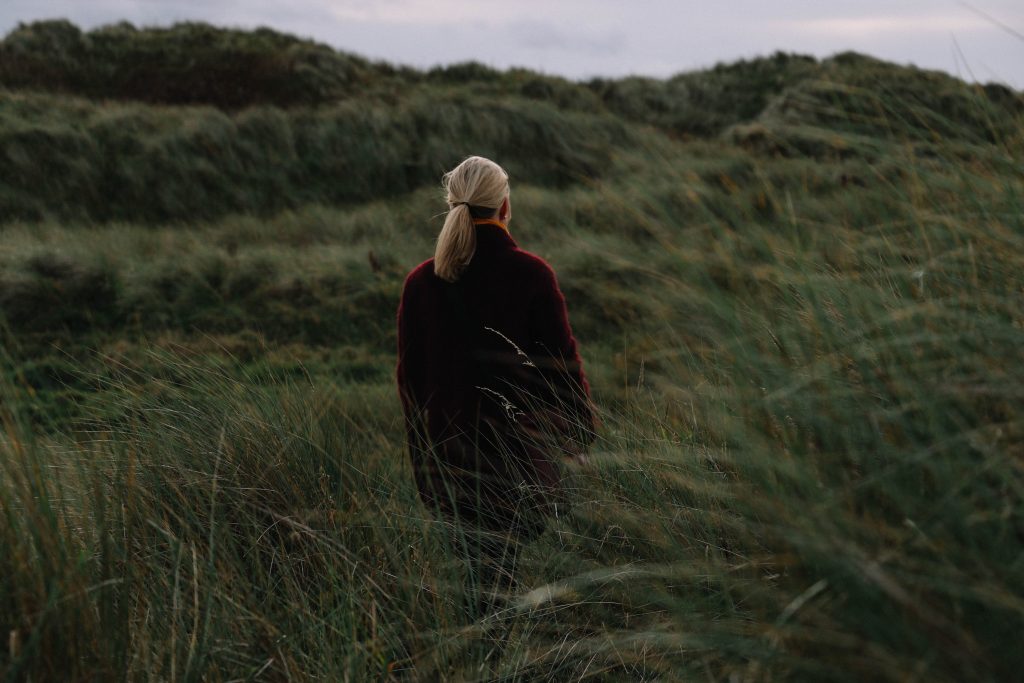 Edinburgh
Time from Dumfries: 2 hours 
Your last stop on this whistle-stop tour of the UK finishes in the ever-beautiful Edinburgh. One of our favourite cities, Edinburgh is the perfect mix of winding historical lanes, coupled with an exciting creative scene. Visit in the summer and you'll experience its international Edinburgh Fringe Festival (book ahead). Visit during the winter and you'll experience snow-covered views of the magical Edinburgh Castle. For a true welcome to Edinburgh, head to Sandy Bell's; home to Edinburgh's Scottish folk music scene and great beers.
View hotels in Edinburgh here.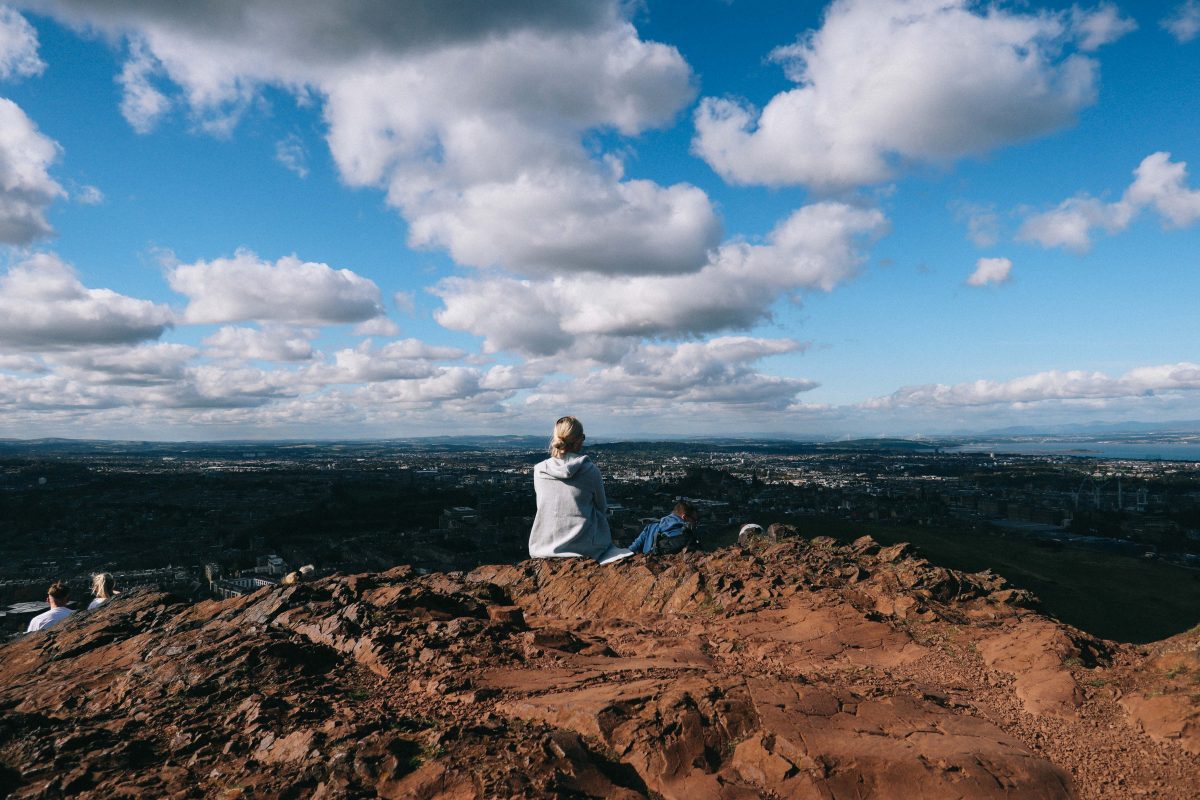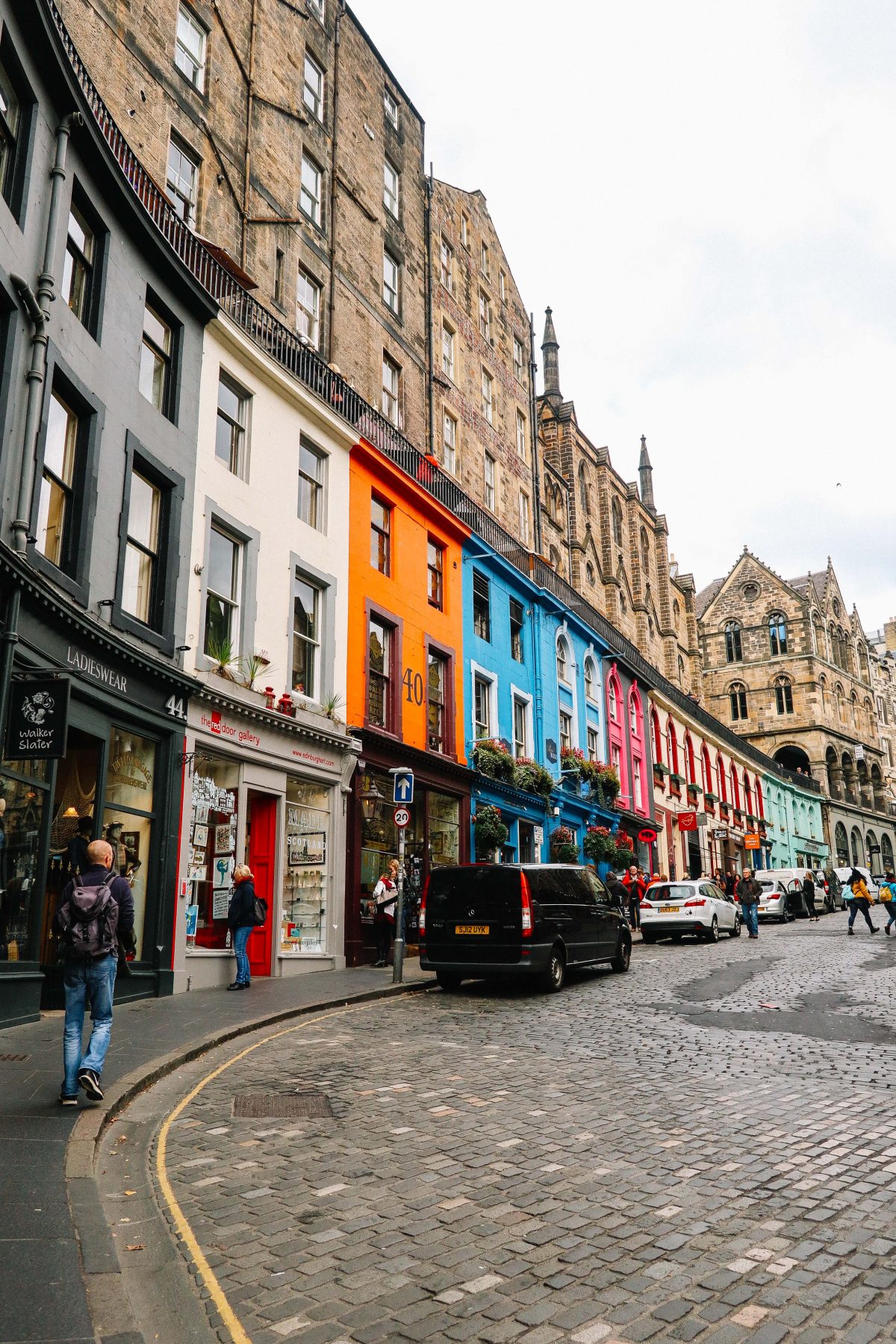 Finally – and if you have any miles left in the tank – then make your pilgrimage across Scotland to the Western Isles, particularly the Isle of Skye. A place of myths, apparent fairies and eye-wateringly beautiful landscapes, it's a destination that sees people returning year after year, and the perfect place to end your UK road trip.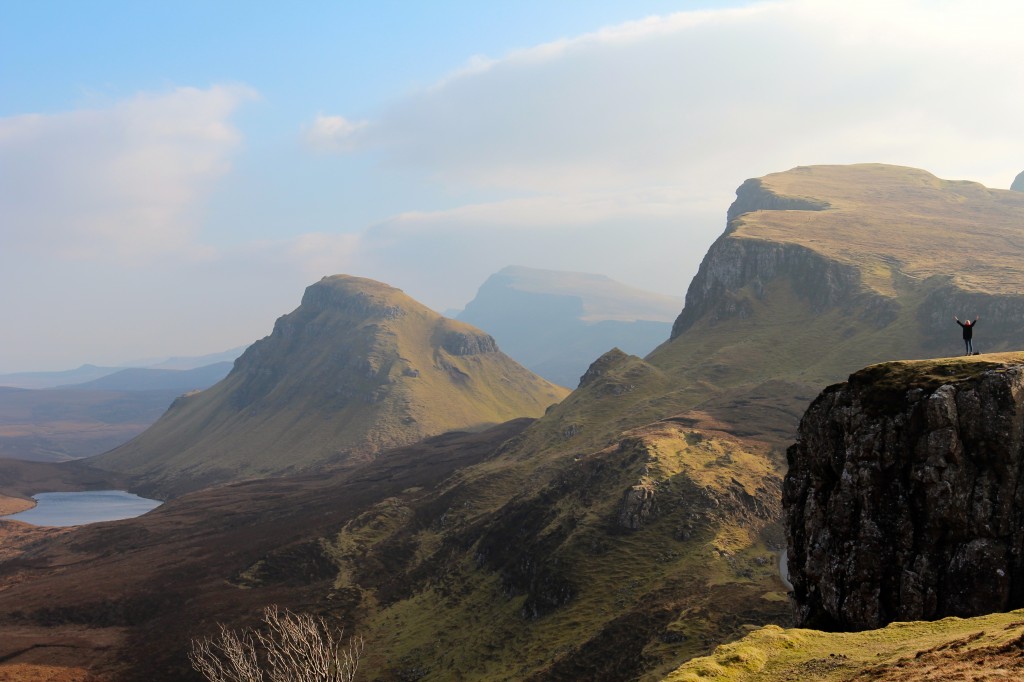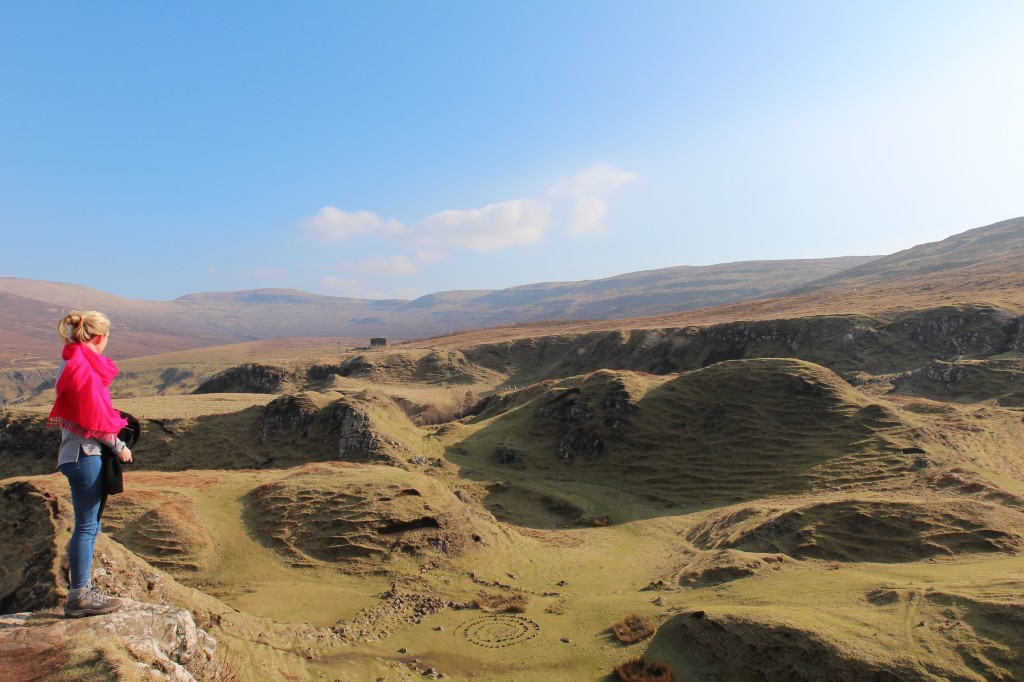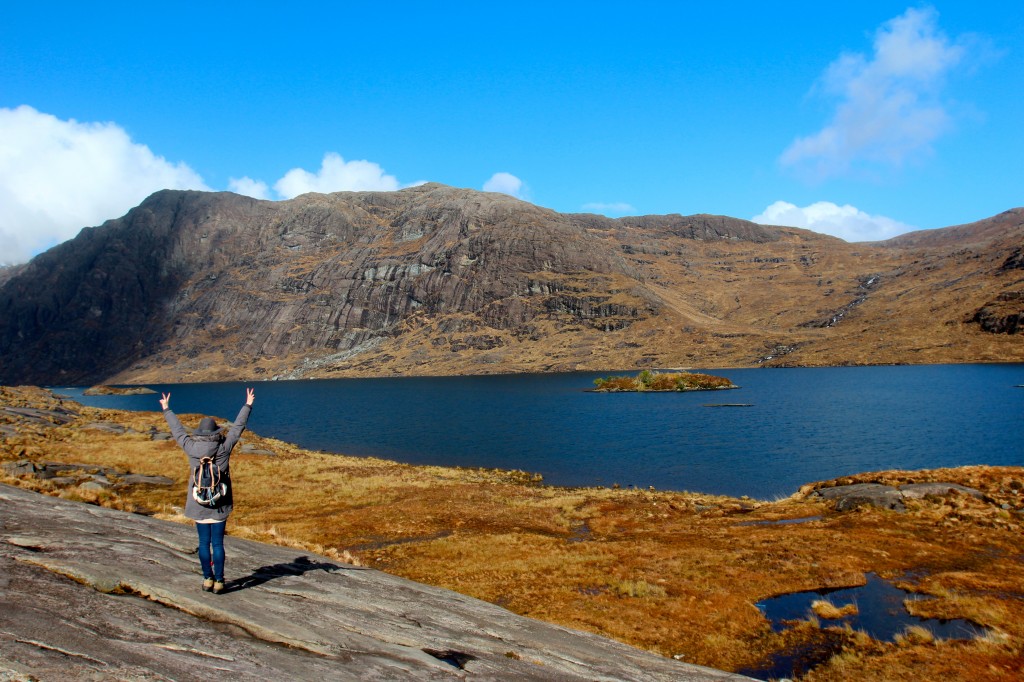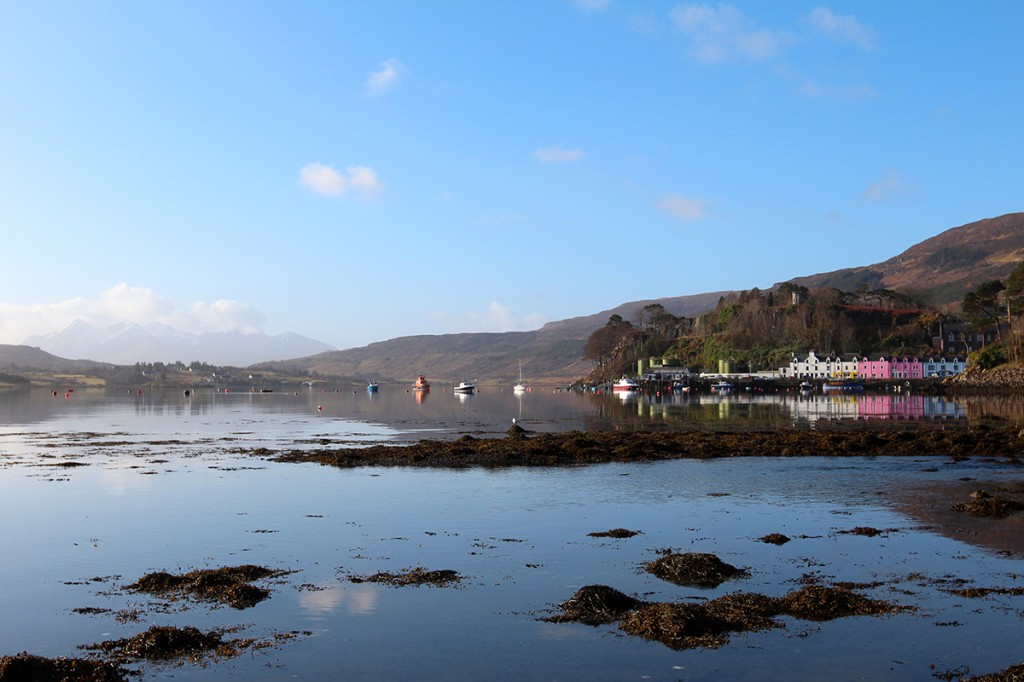 We hope our (rather ambitious) guide to planning a UK road trip will help you when organising your own adventure. Of course, it is impossible to mention every town or city worth visiting within our brilliantly eclectic country, so for further inspiration, please feel free to browse our more in-depth guides below.
Most importantly, if you have any other suggestions, we would love to hear them.
Looking for more help planning your UK road trip? Take a read of our Itineraries for Microadventures in England blog post.
Or thinking of taking your road trip abroad? Why not read our two week itinerary for the ultimate European adventure.
In-depth guides to UK destinations:
Pin it: Planning a UK Road Trip