Do you suffer from travel anxiety?
We can help you overcome anxiety and see the world.
This guide on where to park for free in Reykjavik contains affiliate links.
Iceland is an extremely drivable country and hiring a car is a must- particularly if you want to explore its phenomenal landscape in your own time (rather than as part of a group tour).
Given that most visitors to the country will initially base themselves in Iceland's capital – Reykjavik – or at least spend a day exploring the city, the majority of us will be looking for somewhere to park safely, once there.
Before arriving in Reykjavik and hiring our own car, I was a little concerned about where we'd park once in the city (we would be spending four nights here). Given that Iceland is not a particularly cheap country to visit, I wondered: is parking in Reykjavik expensive? What are Iceland's parking charges like and – to help save the pennies – was there any free parking in Reykjavik?
Before you read on, please be assured that I was pleasantly surprised by just how much free parking we found and in Reykjavik and – on the odd occasion that we did have to put our hands into our pockets – parking in the city was actually very affordable (and, dare I say it, cheap).
Compared with London, for example, Reykjavik really is a veritable breeze to not only drive around, but to find parking in.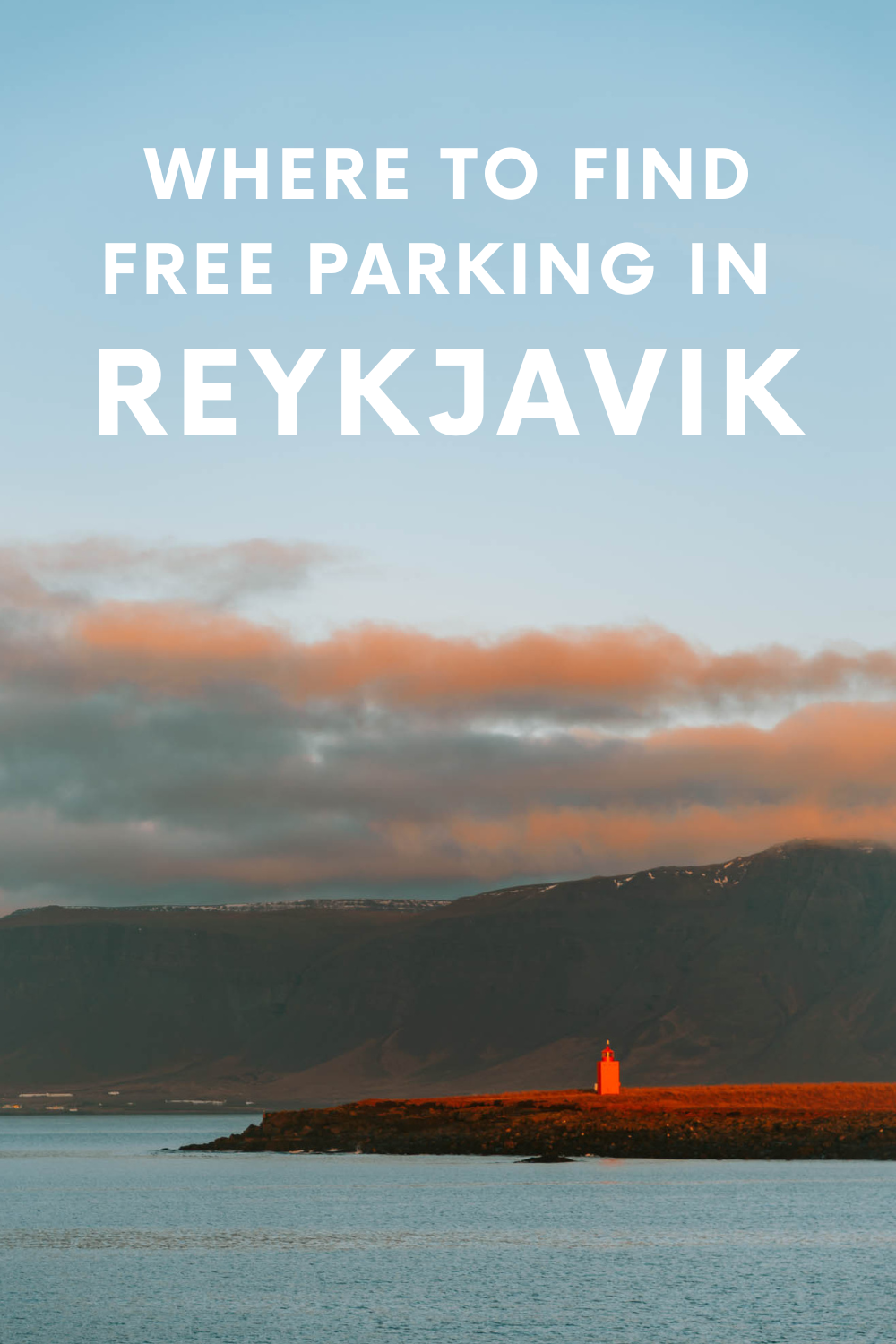 Can You Park for Free in Reykjavik?
Whilst there isn't masses of entirely free parking in Reykjavik, there are some great spots to be had, where you won't need to pay a penny.
1. The Harbour
Whilst we were visiting the city, we regularly parked in a large carpark close to the old harbour (or 'Grandi') area of town.
Admittedly, a little rough and ready (read: gravel and potholes), it's nonetheless a popular carpark, used by tourists and locals alike. Situated right next to the harbour, we parked here for entire days at time, including when we went whale watching.
We were a little worried as to whether our hire car would be safe here, particularly come evening time. However, all was fine – and as long as we tucked our wing mirrors in and parked a good enough distance away from other cars, we felt pretty confident the vehicle would be fine.
This is a great place to park if you want to explore the city's Grandi area, including the fantastic food market, the nearby Harpa Concert Hall or (best of all) the Icelandic Phallological Museum. However, and just as a quick aside, it took us just 10 minutes to walk from here into central Reykjavik, so parking here is a good option if you're planning on heading that way, too.
The exact spot of this carpark is marked on the map below: the red pin drop with 'free parking' written next to it.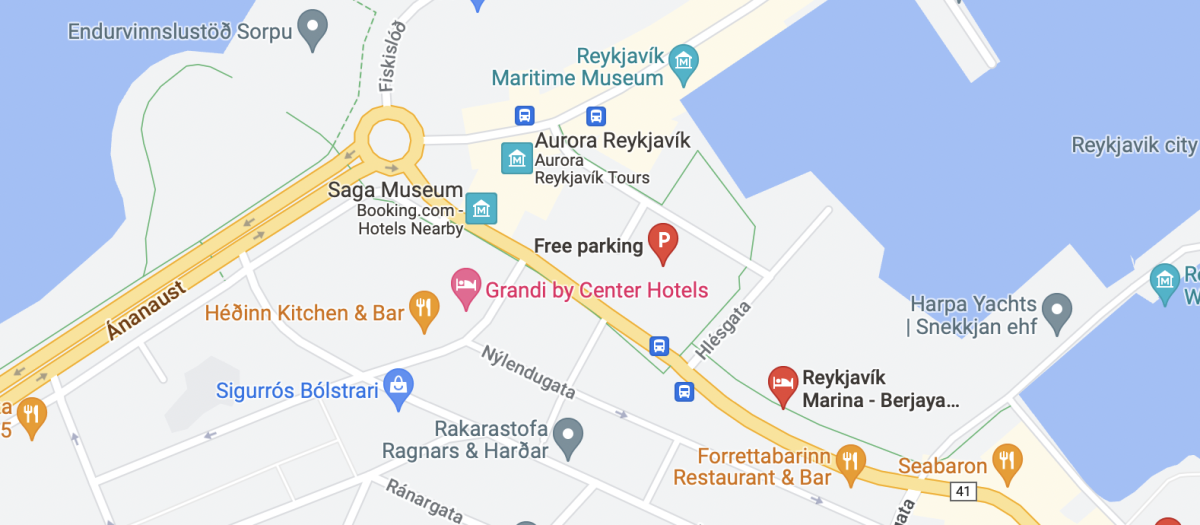 2. Free On-Street Parking in Reykjavik
Whilst the harbour offers parking within a carpark, the remaining free parking in Reykjavik is largely on-street. As I explain in more detail below, the city centre is split into four parking zones – all of which you must pay for. The zones differ in price (although, all are pretty reasonable) and charge an hourly fee.
However, outside of these zones, on-street parking is largely free. If you take a look at the map below, all streets that are 'white', or not covered by coloured zones, should (in theory) be free to park on. However, do check for additional signage before locking up, as some restrictions may apply (e.g. stopping only, or for residents only).
3. Free Parking at Your Hotel
Many of the hotels in Reykjavik have their own secure car parks – free to use by their guests. Our own hotel, Hótel Reykjavík Grand, had both an underground and overground carpark – with plenty of spaces to use.
Other hotels that offer free parking in Reykjavik are: Skuggi Hotel, Storm Hotel, Hotel Holt and Reykjavik Lights.
4. The Gròtta Lighthouse
Although not centrally located in Reykjavik, if you want to explore the westerly point of the city, then there is a free and safe public car park found in front of Gròtta Island Lighthouse.
While perhaps a little lack-lustre come the winter months, during the summer, a trip to the lighthouse and island is a must. Here you'll not only find over 100 species of birds, but beautiful views across Iceland's coastline and its fields of wild flowers.
This is also a great place to park for free in Reykjavik if you're planning on walking to the nearby Northern Light View Point. This popular spot overlooks the water and affords unrivalled views of the fabled aurora borealis, dancing over the cold waters of the Atlantic Ocean.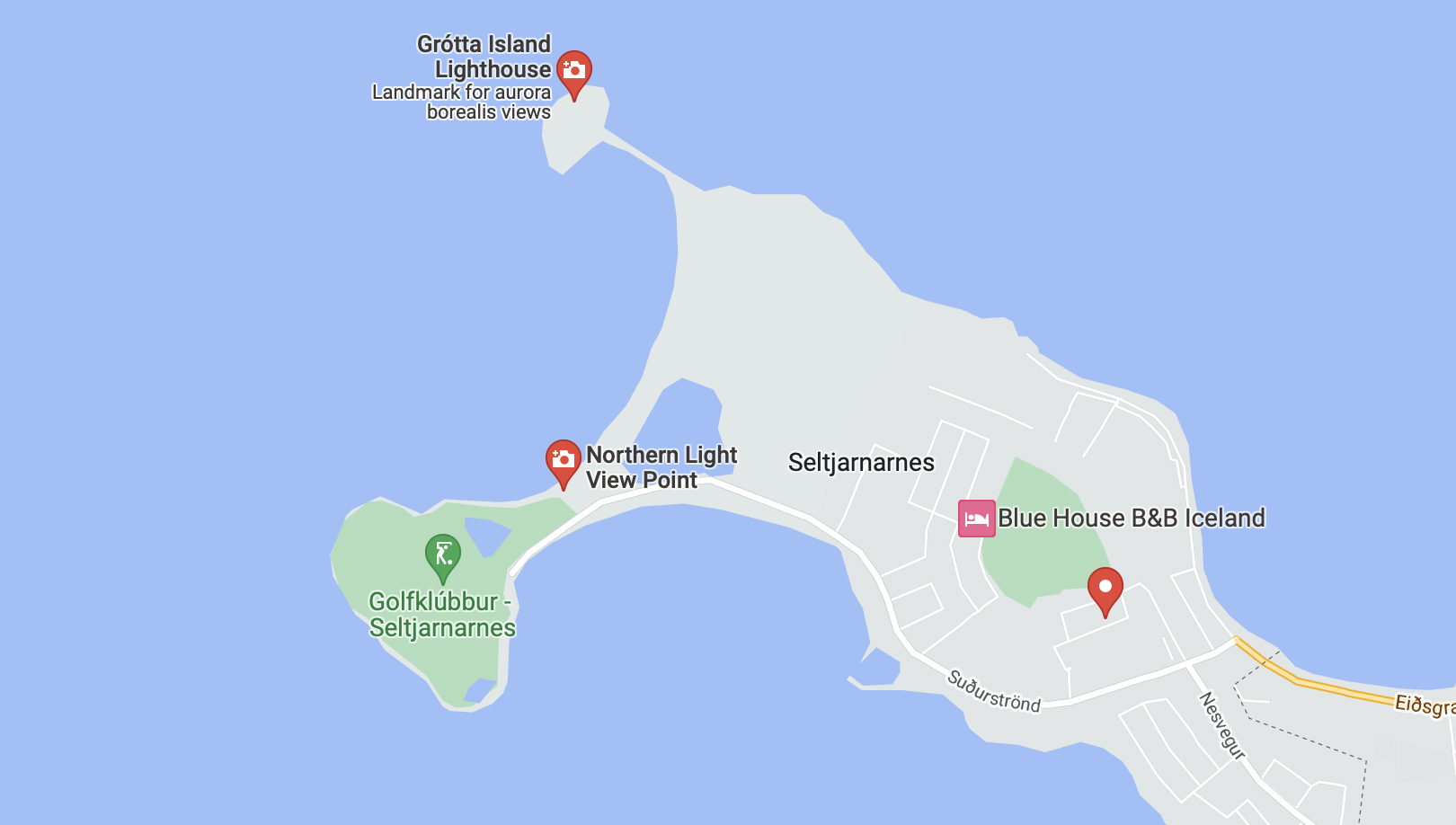 Cheap Parking in Reykjavik
On-Street Parking in Reykjavik 
When it comes to deciding where to park in Reykjavik, the easiest option is perhaps on-street parking. In fact, I think we mainly used on-street parking during our own visit – and never found it a hassle.
Additionally, parking in Reykjavik is cheap – something I definitely didn't expect.
Handily, and for those looking for cheap parking in Reykjavik, all on-street parking in the city centre (all areas with the '101' postcode) adheres to a zone system, numbered 1 -4.
You'll notice 'P' signs throughout the city, which indicate you can park on a particular street, followed by a number – indicating how expensive it will be to park there (per hour). Thankfully, and as you'll see, on-street parking in Reykjavik isn't too expensive, even in the most expensive P1 – or red and pink – zones.
The four parking zones in Reykjavik are:
P1 – Red and pink zone: 250 ISK (£1.50) per hour – payable from 09:00 to 18:00 on weekdays and 10:00 to 16:00 on Saturdays (free on Sundays). 
P2 – Blue zone: 125 ISK (£73p) per hour – payable from 09:00 to 18:00 on weekdays and 10:00 to 16:00 on Saturdays (free on Sundays)
P3 – Green zone: 90 ISK (£53p) per hour – payable from 09:00 to 18:00 on weekdays and 10:00 to 16:00 on Saturdays (free on Sundays)
P4 – Orange zone: 125 ISK (£73p) per hour (but only on weekdays – weekends are free)
How to Pay for On-Street Parking in Reykjavik
Once you've found a spot and need to pay, just find the nearby ticket machine or metre (before you leave). Many will need you to input your registration details, so make a note of it before you set off – particularly if you have a hire car (something we kept forgetting to do).
Thankfully, most parking metres are being replaced by ticket machines in Reykjavik, so you can quickly pay on your card, selecting how much time you want. However, there are traditional metres still peppered throughout the city, which only take coins – so always be sure to keep a handful on you.
Parking App for Reykjavik
Like most places, alongside paying for parking by cash or card, you can also use an app(s) to pay for parking in Iceland.
The two most popular apps are Parka and Easypark (although by the looks of things, Easypark seems to have much better reviews).
You simply add your credit card to the app and pay that way (once you've selected your location). These apps are handy to use if you're not sure how long you'll be – and don't want to sprint back to the car when you realise your time is nearly up. Instead, you can simply add on another hour or two, from wherever you are.
Is Parking Free in Reykjavik at the Weekend?
Handily, whilst the majority of on-street parking in Reykjavik requires you to pay, come the weekend, many of these parking zones are entirely free to use.
In fact, Orange zones offer completely free parking in Reykjavik at the weekend, while the Green, Blue and Red/Pink zones are free on Sundays, only.
Is Parking Free in  Reykjavik in the Evenings?
Another bonus is that much of Reykjavik is free to park in after 6pm on the weekdays and after 4pm on Saturdays (totally free on Sundays). Free parking in the evenings in Reykjavik is a real bonus – and something we definitely took advantage of; parking right outside our restaurants every night (especially handy on those freezing, raining winter nights).
Is Parking Free in Reykjavik on Public Holidays?
On the whole, parking restrictions and fees in Reykjavik are lifted on Public Holidays (and, even better, Iceland has a lot of them). Aside from the usual holidays at Christmas and Easter, there are also Icelandic bank holidays on:
1st day of Summer
Labour Day, May 1st
Ascension Day
Whit Monday
Independence Day, June 17th
Commerce Day, 1st Monday of August
In some cases, some multistorey carparks might still require you to pay to park in them, regardless of a national holiday,  so double check before you skip out of there.
Are There Multistorey Carparks in Reykjavik?
Alongside popular on-street parking, there are also a few multistorey carparks in Reykjavik. These can be handy if you're planning on leaving your car for a little while – e.g. looking for overnight parking in Reykjavik.
A quick note: one thing we found was that the multistorey carparks in Reykjavik were rather narrow. We had a Ford Kuga and whilst not an enormous car, we still found it quite a squeeze. If you want to avoid your car hire company charging you for any bumps or grazes, make sure you therefore go careful.
By far the most popular multistorey car parks in Reykjavik are the City Hall and Vesturgata carparks. As such, they are often full and if you do find a space, they tend to be difficult to get into.
We used the Vesturgata multistorey quite a lot. It was a great spot to park in if you wanted to visit sites such as the Concert Hall (Harpa) or view Reykjavik's famous 'Sun Voyager' sculpture.
The other multistorey carparks in Reykjavik are: Kolaportið car park, Traðarkot on Hverfisgata 20, Stjörnuport on Laugavegur 94 and Vitatorg on the corner of Skúlagata and Vitastígur.
The majority of these carparks are open from 7am – midnight, after which your car will be locked inside (you'll also continue paying overnight for the car to stay there).
How Do Multi-Storey Carparks Cost in Reykjavik?
Unlike on-street parking in Reykjavik, you have to pay all day, and all week, round to use the city's multistorey car parks.
Thankfully, the cost isn't too dear – with most costing 240kr for the first hour and 120kr for every hour afterwards. However, some are cheaper and we came across a few that were just 100kr an hour, after the initial fee. When we parked at Vesturgata multistorey, we paid the equivalent of around £4.50 and stayed for 3.5 hours.
Please note that you'll need to get a ticket when you first enter the car park and add your registration details later, once you pay.
Do Electric Cars Park for Free in Reykjavik? (2023)
Whilst this did used to be the case, from 2023 electric cars will no longer park for free in Reykjavik. This is due to the sheer success of the scheme in encouraging the capital's residents to invest in eco-vehicles, which has resulted in swathes of electric cars taking to the roads.
Whilst previously owners of electric cars were given dials from the Council, which provided them with 90 minutes free parking, this will no longer be the case come January 2023.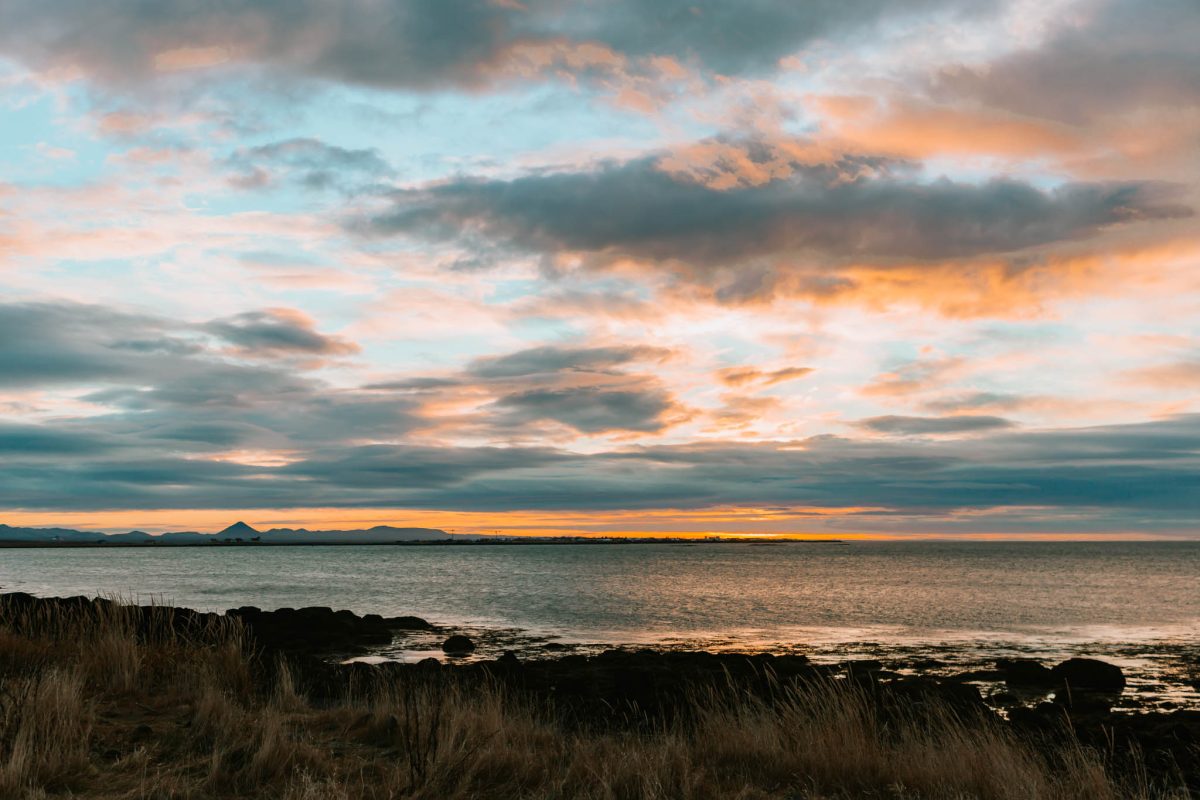 Rules for Driving in Iceland (and Reykjavik)
If you plan to hire a car in Iceland and drive around both Reykjavik and the wider country, it's important to know that there a few parking rules in Iceland that you'll need to adhere to.
1. Only Park in Direction of Traffic
Like most countries (the UK, for example), if you're parking on the street in Iceland, you're required to only park in the direction of the traffic – e.g. no crossing over onto the other side of the road to grab a space. Whilst I rarely see this law enforced in the UK, in Reykjavik it is. In fact, parking in the counter-direction can land you with a 10,000kr fine (around £60).
2. Campers Can Only Park/Stay in Camp Sites
In Iceland, parking and camping outside of designated camping zones is illegal. In fact, you'll find yourselves (heavily) fined for spending a night at private parking lots or outside of the campsites – including in Reykjavik.
3. Off-Roading is Illegal in Iceland
Despite the vast expanses of tundra and land that fills Iceland, off-roading parking is strictly prohibited – including in Reykjavik. This means that if your car is parked on an (even) deserted piece of land, you can expect a fine.
4. Look for the 'P' At All Times
To ensure you are parked somewhere you are definitely allowed to, seek out the 'P' parking sign (a white 'P' inside a blue square – usually attached to lampposts). Like with any country, if you are found to have parked somewhere you shouldn't, you'll be issued with a fairly hefty fine. These start at 4,500 ISK (around £32) for the initial charge and rise to 9000 ISK (£53) if not paid within 14 days.
 

5. You Can Only Legally Drive on 'F' Roads in a 4×4

Another interesting rule when it comes to driving in Iceland is that you cannot, legally, drive on an 'F' road unless you're behind the wheel of a 4×4. Gravel roads that are inevitably rocky and challenging, 'F' roads demand a tougher kind of car. Indeed, you'll find yourself shame-faced and probably fined if you end up stranded on one of these roads in a Fiat Punto.
6. You Must Always Have Your Headlights On
One thing we didn't know was that when it comes to driving in Iceland, you must have your headlights on at all times – regardless of season and time. We absolutely did not know this when we first arrived and were regularly flashed by other drivers, alerting us to our faux pas.