This list of the best apps to save you money in 2022 contains affiliate & referral links.
With the cost of living crisis now well and truly hitting home, we've spent the last few weeks researching and trialling the best apps to save you money in 2022.
Alongside helping us to save the pennies, they've also encouraged us to think more frugally; teaching us to manage our money better and prompting us to (somewhat reluctantly) finally think ahead: tackling our pension pots.
It's been quite an addictive process. In fact, the more apps we've downloaded, the more we've wanted to find and use – seeking cashback on every purchase and obsessively checking that we've got the best rates for our bills and direct debits.
Below is a list of some of these apps, covering everything from cashback to savings, investments to coupons.
We hope that you find these clever little apps as useful as we have and that they're able to help you weather the difficult storm ahead.
12 Apps to Save You Money in 2022
Best Banking & Money Apps 2022
I'll be the first to admit that when it comes to saving money, I didn't appreciate that a banking app could help me. Of course, banks could undoubtedly lend me the space within which to deposit my money, but they couldn't help me find, or unearth, the stuff.
How wrong I was.
In recent years, a new generation of banking apps (or 'fintech') have emerged; many of which are protected by the Financial Services Compensation Scheme (FSCS). Not just static or sterile places to store your money, these online banks (and apps) are geared towards helping you better understand, retain and invest your money.
With clever features to help you find better rates for your bills, alongside intuitive mechanisms to help you save better, these new apps have ushered in a more holistic, friendly and effective way to manage your money.
They therefore had to be included in this roundup of the best apps to save you money in 2022.
1. Plum
Plum is one of the first apps I downloaded when kick-starting my money saving mission. It also happens to be (what I think) is one of the best money saving apps around.
A self-proclaimed 'smart money app', Plum offers a number of services – helping its customers to save, invest and manage their money not just well, but smarter.
Indeed, many people use Plum primarily as a safe introduction to investing – donating as little as £1 to get things rolling. Once the user has decided their appetite for risk and which funds they'd like to invest in (Plum gives you a pre-selected choice, including Green options), they can then sit back and let the app do the leg work; helping you to become an investor in 'just 5 minutes'.
Investing in stocks, funds and SIPPs, the Plum app also lets you withdraw your money at any time, without any exit fees.
Supported by all major banks, you can also link your existing current accounts to Plum; allowing it to track your spending and save for you. For example, this clever app uses algorithms to monitor your spending and income, automatically setting aside money it thinks you can afford to do without (if you initially approve that it can do this, of course).
It also uses 'round ups' – rounding up your spending to the nearest pound and setting the surplus away.
Two other features I love are Plum's 'Rainy Days' feature and its '52 Week Challenge'. The rainy day feature squirrels away money for you every day that it rains in your given area, while the 52 Week Challenge begins by putting away £1 a week, before gradually increasing to £52 – saving you a whopping £1,378 in one year.
Overall, Plum is a downright fantastic app, with a whole host of savvy features to help you save and invest better.
2. Snoop
Snoop is easily one of the best apps to save you money in 2022.
Entirely free, Snoop allows you to connect all of your bank accounts and credit cards in one place. From here, it tracks where your money is going (via direct debits and regular outgoings) and will flag if it thinks you are paying too much for certain bills e.g. car insurance.
These are called 'snoops' and are, quite frankly, fantastic.
Cleverly, the app then finds you cheaper alternatives, ensuring you always stay on top of your outgoings (and saves you having to undertake that laborious task yourself).
Two other features I love about Snoop are: firstly, the feature geared towards finding vouchers and sales for places that it knows you regularly shop at (for me, this is often Tesco) and secondly, its ability to flag which subscriptions you aren't using (encouraging you to cancel them).
3. Monzo
I've been using Monzo for a long time now and could wax lyrical about how brilliant it is.
By and large, I've used Monzo when I'm travelling – sending money to my Monzo card to use while I'm away (there are no fees on withdrawals, while abroad). I've also always used their free service, although there are premium accounts available (their most premium account costs £15 a month and includes phone insurance, worldwide family travel insurance and better interest rates for savings).
Recently, I decided to take the plunge and invest in Monzo fully – moving my current account from Barclays to Monzo. I was a little nervous about this, but knowing that Monzo is now FSCS protected and a fully licensed UK bank, definitely made me feel more confident. Additionally, I don't know anyone who hasn't moved over to Monzo for their everyday banking and not been delighted with the service.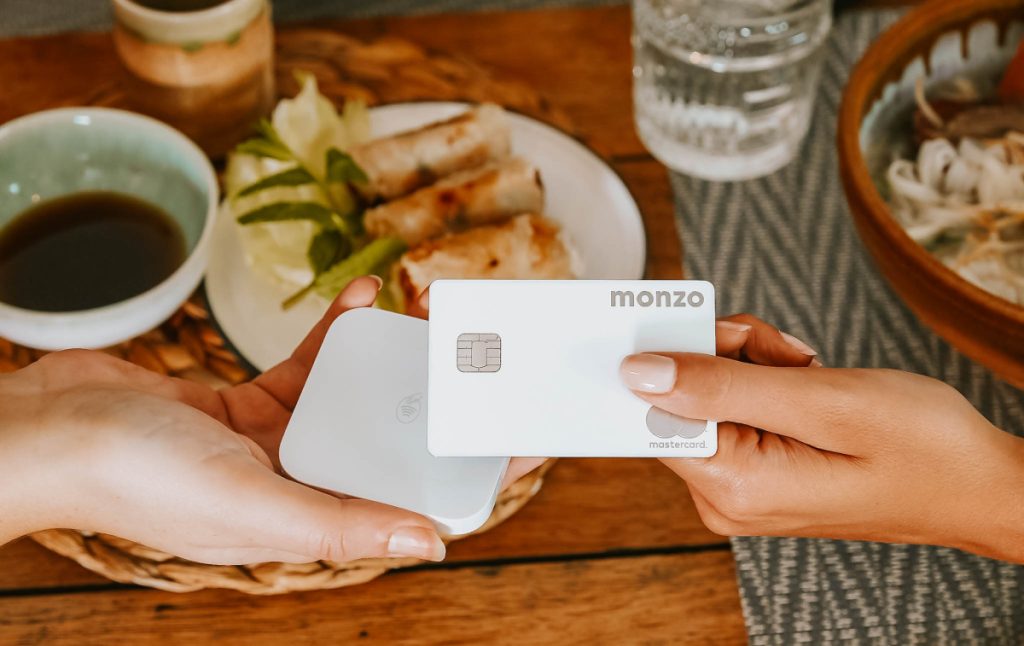 I've included Monzo in this list of the best money saving apps for 2022 as although a bank, it also boasts a whole host of intuitive saving features that have made putting my money away incredibly straightforward. For example, I've got several money 'pots' set up and Monzo automatically sends money to these weekly (including letting Monzo round-up my spending).
Ultimately, I absolutely love banking with Monzo – if only for their fantastic app (which makes banking genuinely fun) and for their ability to make saving an as everyday activity as brushing your teeth.
Best Long-Term Savings Apps 2022
When it came to getting on top of my finances, one thing I knew I had to do was sort out my pension pots.
Having worked at several different places throughout my twenties and thirties, I had around five separate pensions – all sitting in different schemes and at risk of being lost (as I got older and, quite possibly, more forgetful).
Indeed, research from the Association of British Insurers (ABI) estimates that 1.6 million savers have lost pension pots worth £19.4 billion – having lost track of them as their life has progressed.
To tackle this problem, I started looking for a pension scheme (and easy to use app), to help gather all of my pensions into one place. Additionally, and although I have a workplace pension, I was also keen to set up an additional private pension – just to supplement my savings.
9. PensionBee
Having researched the best private pension provider in 2022, I quickly came across PensionBee.
FSCS protected and already boasting a community of nearly 900,000 users, I was immediately impressed by PensionBee.
In particular, I loved how easy it was to manage your pension with them – simply via a straightforward and intuitive app. Allowing you to increase or decrease your contributions monthly, and giving you a choice of where to invest your funds (I opted for a 'green' fund), PensionBee takes all the fear out of sorting your pension(s). It also forecasts how much your pension will be worth when you retire, which is something I found both useful and incredibly sobering.
Within a week, I'd managed to transfer all my other pensions into my new, PensionBee savings pot, and finally had a total sum in one place.
I cannot recommend this app enough. Although it isn't quite a money saving app in terms of saving you money in the short-term, it's so important in terms of making you think long-term, and demystifying the whole pension saving process.
Best Free Food Apps 2022
What better way to save money, than by using an app to find free food? Alongside saving you a few quid, they'll also help you to combat the UK's worrying rates of food waste, empowering you to take perfectly good food off the hands of big retailers, supermarkets and in some cases – your neighbours.
10. Too Good To Go
I love this app and always get a bit of a rush using it.
When downloading this app, you're soon introduced to the world of Too Good To Go's coveted 'Magic Bags'. In short, these are bags put together by a retailer at the end of the day, filled with (perfectly good) food that would otherwise be thrown out or go to waste.
A bit like a lucky dip, you never know what you're going to get in your Magic Bag, so it is a bit of a gamble. However, that's part of the fun. Most big supermarkets and food chains are on the app, like Starbucks, Morrisons, Gregs and Pret, alongside many local retailers and restaurants – so you can always expect to get a lot of variety and, in some cases, high-end food.
Bags range in cost, from £3.50 to £6 plus, but all are a fraction of the price of what you'd pay for that quantity of food during normal daytime hours.
11. Olio
Olio is the number 1 free sharing app and one of the best apps to save you money in 2022. It is also supported by an incredible (net zero) company and team.
A little like Too Good To Go, Olio not only connects users with local restaurants and supermarkets looking to get rid of their food 'waste', but neighbourhoods, too. The idea is that users are encouraged to share, rather than throw away, encouraging a sense of shared responsibility.
Importantly, it isn't just food you can find on Olio, but every imaginable thing – from bottles of shampoo to dog beds. I even read one story of someone finding a football on Olio, for their son.
Extremely community focused, based not only on preventing food waste, but strengthening human connection, Olio is a fantastic money saving app for 2022.
Best Loyalty and Reward Cards & Apps 2022
12. Caffè Nero
I'm including Caffè Nero as one of my favourite money savings apps as, in short, it does save me an awful lot of money.
As a home worker, I regularly decamp to my local Nero to work (they're lovely and welcoming, in our local branch). For some ridiculous reason, I didn't download their fantastic app sooner – which allows you to get a free coffee with every 10th stamp – something that could have saved me quite a bit dosh.
You can also sync the app to your bank card and pay directly via the app, ensuring you don't miss a single stamp. Alternatively, you can store your stamps and vouchers in your Apple Wallet.
As someone who has earned themselves 15 free drinks in 4 months using this app, I can safely say this is one of my favourite apps to save you money in 2022.