How Much Does It Cost to Visit Iceland?
As the third most expensive country in the world, it's fair to presume that a trip to Iceland cannot be done on a budget. Floating in the Atlantic Ocean, Iceland is reliant on importing the vast majority of its goods – including food and drink.
As a result, even breakfast out can be a pricey affair.
However, and having recently visited Iceland for five days, we didn't find the country as expensive as we'd feared. It is, of course, far more costly than many other European city breaks, but we still enjoyed plenty of activities and excursions, even on a mid-range budget.
So, how much does Iceland really cost to visit? Below, we've rounded up everything we spent over 5 days – and have included what spending money we think you'd need to visit Iceland. We've also included the tips we learned along the way, regarding how to save money when visiting Iceland.
What is the Icelandic Currency?
Iceland is not part of the European Union and as such, the currency is Icelandic Krona. During our visit, the exchange rate was £1.00 GDP was equivalent to 170 ISK.
Although we did take some Icelandic Krona in cash, most people seemed to pay for everything on cards. On reflection, I think it would have been easier to have just used our Monzo cards there, as it was much easier to keep track of how much things cost.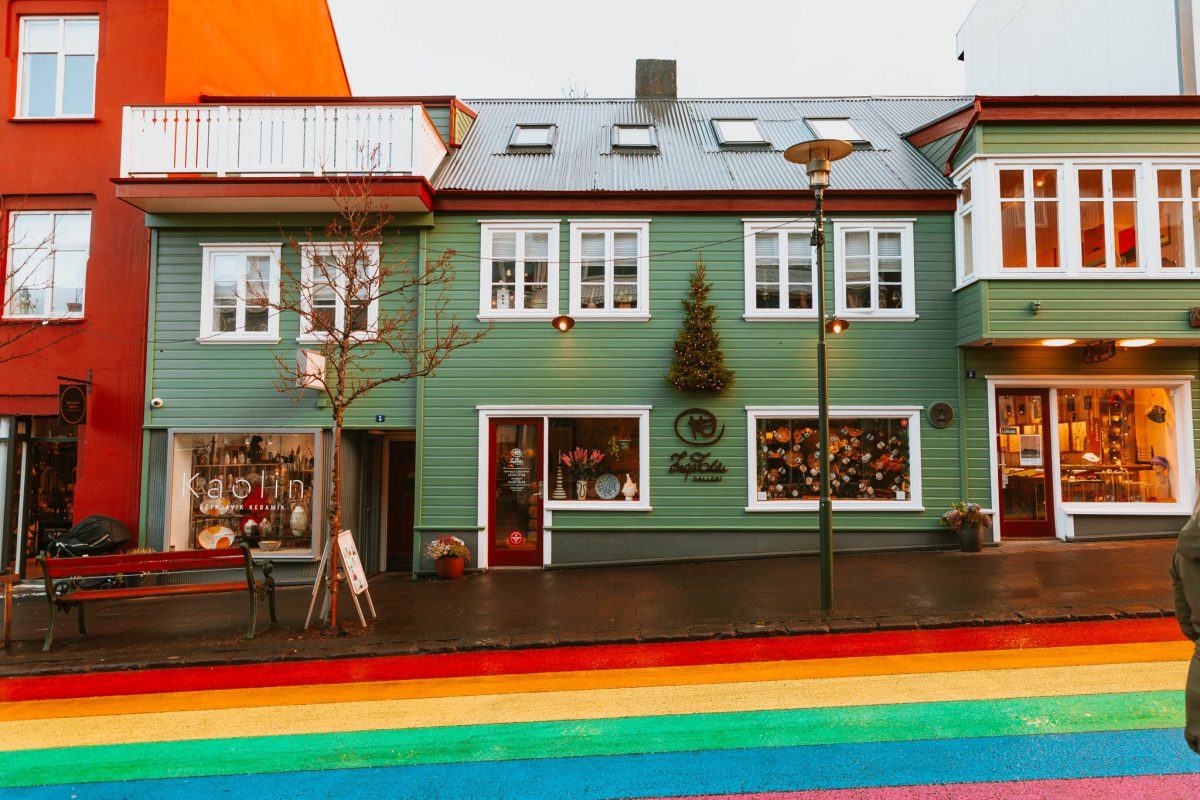 How Much Does Iceland Cost to Visit?
Flights to Iceland and Accommodation in Reykjavik
The first thing to budget for when planning a trip to Iceland are your flights and accommodation.
From the UK, there are plenty of well-priced flights to Iceland. We were incredibly fortunate to be invited to Iceland by Jet2 to experience their City Break to Reykjavik package. This included Jet2 flights to Reyjkavik as part of Jet2's city breaks from Birmingham Airport. 
The city break to Reykjavik (four nights minimum) package is priced at £720  per person and includes return flights, your hotel, airport transfers, hand luggage, hold luggage, ATOL protection, a Northern Lights tour and, in some cases, breakfast at your hotel.
During our own visit, we stayed at Grand Hotel Reykjavik – a four-star hotel located on the edge of the city. This was a beautiful hotel and for the price of the package deal, impressive.
Average cost of hotel rooms in Iceland: £150 – £400 per night dependent on the season.
For a cheaper accommodation choice in Reykjavik, there are plenty of Airbnb options in the city, which would enable you to make your own food – helping to keep costs down.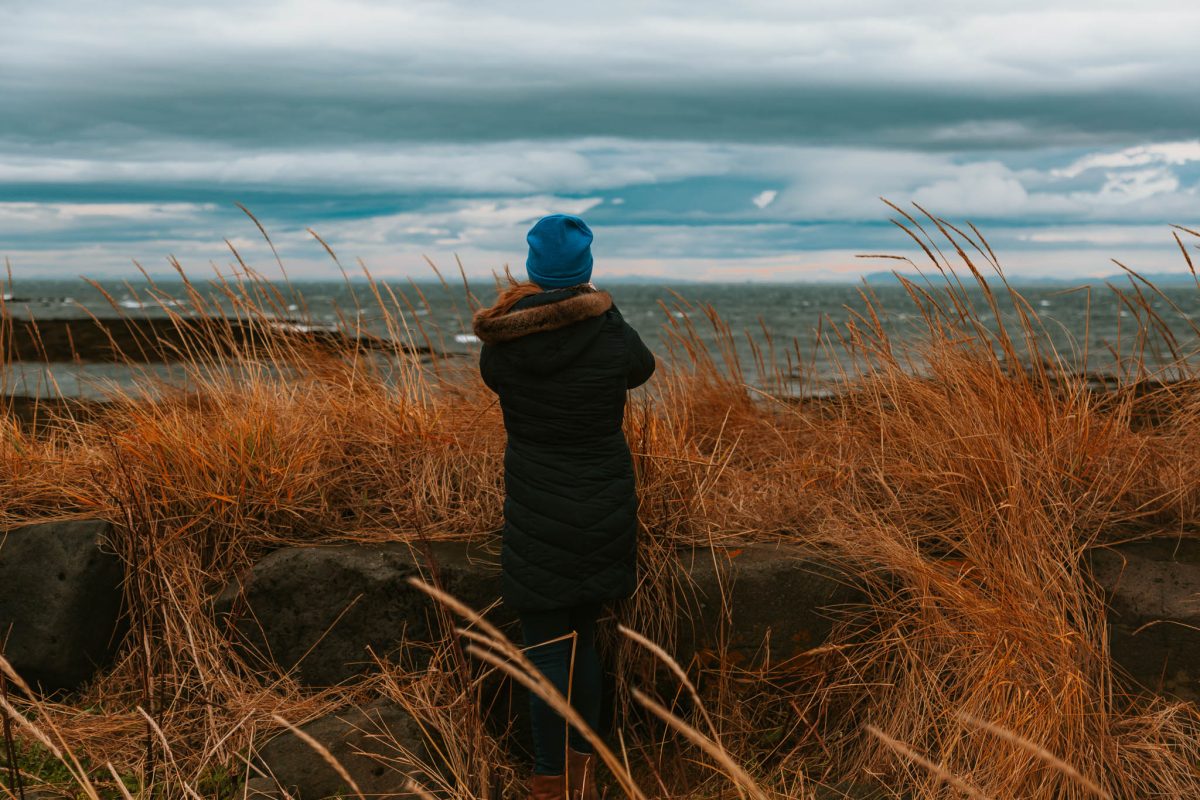 How Much Does a Rental Car Cost in Iceland?
Price of rental car in Iceland: Five days, four nights: £292.00 (including platinum insurance).
How much does petrol cost in Iceland: We used just under a full tank of petrol in Iceland during our five-day trip – and it cost us £76.00 to fill-up. There are plenty of gas stations around the airport for top-up.
With the recent cost of rental cars soaring, I was definitely nervous about how much car rental companies would cost during our trip to Iceland. I was pleasantly surprised, however, to find hire car and platinum insurance for just £292.00, for five days (excluding petrol).
Note: this was for a manual not automatic car – be prepared to pay more for an automatic car.
Considering that the cost of guided tours and transfers quickly add up, I think a car rental definitely the cheaper option when visiting Iceland. Driving around the country is also incredibly easy, with the roads wide and mostly quiet.
The only thing to note is that because we didn't go with a better-known car hire brand, our car was located a 10-minute drive away from the airport. However, included in the original price we paid was airport pick-up and drop-off, so it wasn't really a problem.
Public Transport Options in Iceland
Iceland's public transport provision is surprisingly sparse and the only real way to get around the country is by car (or lots of hiking). There are no trains in Iceland or trams, and the only public transport option are buses. Within Reykjavik we used electric scooters to get around, using the Hopp brand.
Average Cost of Food and Drink in Iceland
When considering how much it costs to visit Iceland, food and drink is where you'll lose a lot of your money. It's definitely what we spent the majority of our money on our trip to Iceland, (although, we do love food).
As we were staying in a hotel, in the country's capital city, Reykjavik we had to buy all of our meals whilst there. To try and keep costs down, we therefore focused on eating in delicious, but cheap-ish, restaurants. When we later compared what we spent on meals, with what we spent on eating out in expensive European cities such as Rome or Paris, we don't think Iceland was actually that much more expensive.
This – of course – excludes alcohol.
How Much Does Alcohol Cost in Iceland?
In Iceland, drinking comes at a price and you should be prepared to pay upwards of £10-£12 for a pint of beer or cocktail. However, if you do want to drink in Iceland (you're on holiday after all), you can take advantage of the Happy Hour than runs in most restaurants and bars throughout the city, between 5-7pm.
Before heading to Reykjavik, we download the Reykjavik Appy Hour app (brilliantly named). This app will show you which bars and restaurants in the city are running Happy Hour offers, and will show you the price of drinks.
Typically, I found that drinks were around 1,200 Kroner, but you could save 200-300 Kroner when drinking during Happy Hour.
Tip: If you're looking for a delicious lunch on a budget, try one of Reykjavik's infamous hot dogs. In particular, visit the Bæjarins Beztu Pylsur hot dog stand that once served none other than Bill Clinton, who visited on a trip to Iceland in 2004.

Examples of what we paid for food and drink during our trip to Iceland:
Brunch and coffee at Grai Kotturinn: £20.87
A slice of cake and two coffees at Kaffihaus Vesturbaej: £17.87
Gourmet burger and chips at Grandi Food Hall (excluding a drink): £17.29
Breakfast at the hotel (buffet): £17.50
Sharing platter at Himalayan Spice and a pint of Viking beer (drunk during Happy Hour): £47.00
Bowl of soup and bread (free water) at Café Babalú: £7.50
Total spent on food and drink in Iceland: £230 (per person).
If you're not fussed about drinking, water is available on tables at most bar and restaurants. If you're wondering if you can drink out of the tap in Iceland, then the answer is also 'yes' (we even drank straight from the tap in out hotel).
Is Tipping Expected in Iceland?
You aren't expected to leave a tip in Iceland, but we always did. There are tip jars on most restaurant counters for any spare change you may have.
How Much Do Activities Cost in Iceland?
One of our biggest costs when visiting Iceland was paying for excursions and activities.
While there are plenty of free things to do in Iceland (the sights on the Golden Circle are mostly free, for example), there are some paid activities that definitely can't be missed.
During our break to Iceland, we spent the following on activities and excursions:
Whale Watching with Elding: £76.00 each
Visiting the Sky Lagoon: £62 each (a much better alternative to the Blue Lagoon if you're travelling without children).
Northern Lights tour: this was free, thanks to our Jet2 City Break to Reykjavik Package.
Geothermal Bakery: £15.50 each
Cost of the Golden Circle Ring Road Route
We drove the Golden Circle route in our hire car – saving us money as we didn't have to pay for an organised tour. As a result, we spent surprisingly little over the course of the day.
Thingvellir National Park: free entry and £4 .00 for parking
Geysir: free parking and entry
Selfoss Waterfall: free parking and entry
Kerio crater: free entry and £4.00 for parking
If you decide not to hire a car, expect to pay around £56.00 for a full-day tour.
Cost of Activities in Reykjavik
Phallos Museum (yes, you read the right) in Reykjavik: £17.69 per person
Clock Tower of Hallgrímskirkja: £7.00 per person
Tour of Harpa Music Hall: free, but there is a very small fee if you wish to book onto a guided walking tour
Total spent on activities/excursions in Iceland: £182.19 per person.
As we were based in Reykjavik, we decided to enjoy as much of the city as possible, rather than moving erratically around the country. If you're planning a longer trip to Iceland, it's likely you'll therefore need to budget more for activities and excursions. The options, particularly for adrenaline filled activities in Iceland, are almost endless – and so we'd highly recommend using Get Your Guide when to properly research and books these things.
As mentioned above, one activity we'd highly recommend is visiting Reykjavik's Sky Lagoon, rather than the Blue Lagoon. You can read more about our visit here. 
How Much Spending Money Do You Need in Iceland for Souvenirs?
Of course, buying gifts or trinkets in Iceland is entirely optional. For us, however, we find it almost impossible to leave a country without buying a little keepsake for ourselves – and our friends – and our family.
We came across an incredible number of very cool independent stores in Reykjavik, and spent around £45.00 each on a few gifts for our family (and a treat or two for ourselves). Again, the higher end stores aren't cheap at all, so save some cash if you want to buy some mementos.
Wool socks: £13.59
Shark hand-puppet for Olive: £14.00
Duty-free chocolate for work: £10.00
Gloves from the Flea Market: £8.00
How Much Did Our Iceland Vacation cost?
So, the final question: how much does Iceland cost to visit?
In total, we spent just under £500 each in Iceland over 5 days (and four nights). That equates to roughly £100 per day. This excludes the cost of our flights, accommodation and hire car.
Nearly half of our budget went on food and drink, and so this cost could be reduced if you book self-catering and cook for yourself (in Reykjavik, you'll find lots of discount supermarkets, including the prolific Bonus supermarket).
Food and drink aside, budgeting for some guided activities/excursions in Iceland is important. In my opinion, I'd definitely try and save at least £150-350 for this, dependent on how much you want to do. Having said that, we were surprised at how many of the country's natural gems were free, with the Golden Circle costing us just under a tenner to drive (largely spent on parking).
In summary, our Iceland travel budget of £500 each bought us: 
13 meals, coffee and cake stops
Six activities and excursions
Five alcoholic drinks
A few souvenirs
Parking in the city and around the Golden Circle
Half-a-day use of the Hopp Scooters around Reykjavik
Money Saving Tips for Iceland
After five days in the country, we collected a few tips on how to visit Iceland on a budget. These included:
Bring your own water bottle: the water in Iceland is incredibly fresh and is safe to drink directly from the tap. We were surprised to discover signs in the toilets, encouraging visitors to fill up their water bottles from the tap.
Drink during 'happy hour:' if (like us) a holiday isn't complete without a few alcoholic beverages, it's important to be strategic about your drinking in Iceland. In Reykjavik, Happy Hour is a big deal and is offered in most bars and restaurants between 5-7pm. We found most drinks had 200-300 kroner knocked off their original price. Download the Reykjavik App Hour app to find the best offers.
Rent a Hopp Scooter: The Hopp Scooters found around Reykjavik are a cheap and easy way to explore the city. Expect to pay just over £4 for a ride. Our biggest tip using the scooters is to not pause your ride (if you're going into a coffee shop, for example). Instead, end your session and re-start with a new scooter once you're ready. Pausing the scooters hugely pushes up the price (as we discovered).
Hire a car: Despite the initial cost, I think hiring a car saved us a lot of money in the long-run. We were free to come and go as we pleased and we weren't reliant on paying for guided excursions to see Iceland's sights. We were also surprised to find that Reykjavik was a very accessible city to drive in, with plenty of free parking, or modestly-priced parking lots, around the city.
Book an Airbnb: If we were to visiting Iceland again, we would absolutely book self-catering accommodation, so we could save money by cooking some meals for ourselves. The city (and country) are full of cute and quirky Airbnbs to enjoy – happy browsing.
Stock up at the budget supermarket: The cheapest supermarket in Reykjavik was Bónus (you'll find plenty of them around). We used this to buy some snacks to keep us going throughout the day.
Reykjavik City card: if you're planning on staying in the city, the Reykjavik City card is worth the investment. The card gives you free access to museums and attractions throughout the city as well as free unlimited travel by bus.
Enjoy the natural landscape of Iceland: a lot of Iceland's most beautiful spots are free to visit. National parks, some hot springs and the northern lights can all be viewed without spending a penny.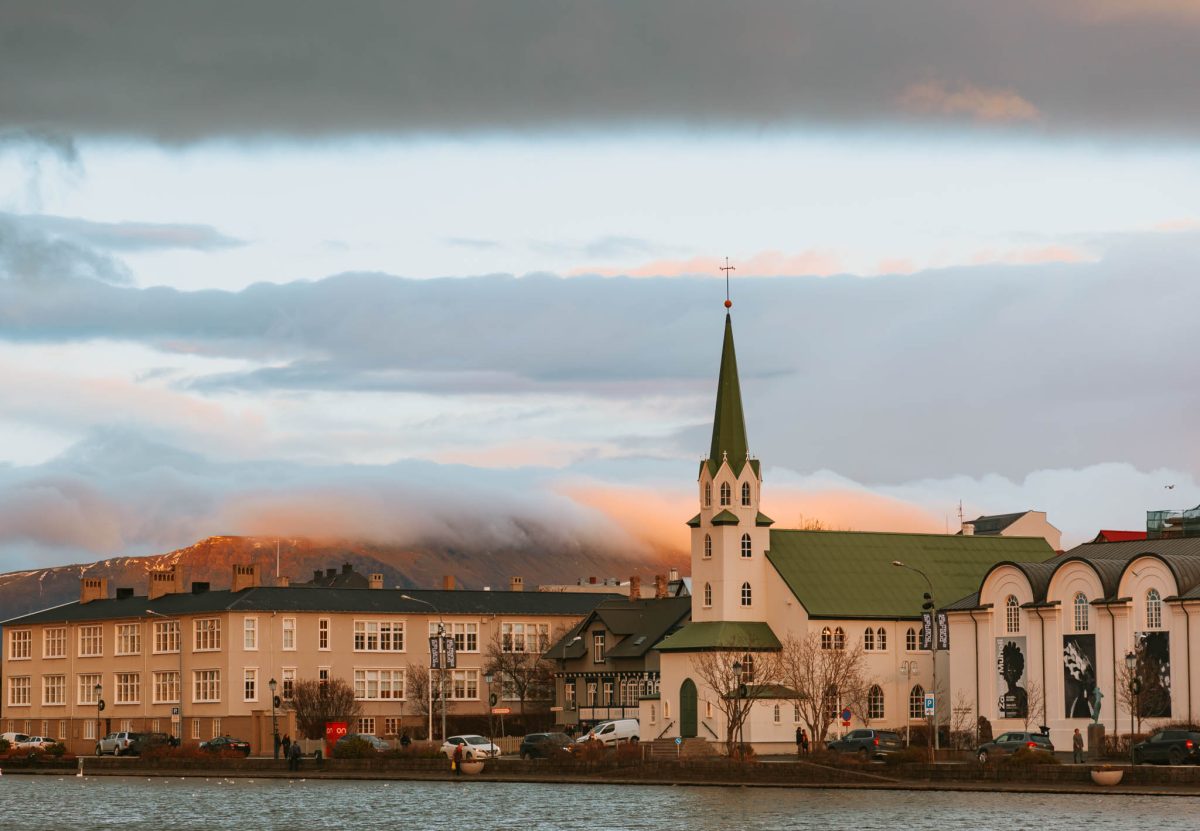 Can you visit Iceland on a budget?
Despite the headlines surrounding Iceland's hefty price tag, we're confident that you can visit the country on a modest budget (a super cheap budget might be pushing it, however). With the majority of its natural landscapes entirely free to enjoy, you can soak up much of Iceland without spending a ton of money.
If you do have a very limited budget, I'd make sure it's aimed at the experiences you want to have out and about in Iceland's unique landscape. Make bucket list memories and save money by booking self-catering and cooking your own meals (and forgoing the booze).