Thank you to the fantastic independent bookstore, Read, for inspiring this list of the best books to read during Winter 2020. 
It was the year we all thought would never. Yet, somehow, here we are; hurtling towards the finish line with our last scraps of sanity (just about) intact.
2020 has certainly not been the year we expected or planned for. With thanks to the global debut of Coronavirus and not one, but two, pregnancy announcements, it's been twelve months of constant and, at times, relentless change.
In many ways, 2020 has therefore been my line in the sand; my unforgettable 'before' and 'after' moment.
However, in and amongst all of this chaotic change has been one, much-needed constant: books. In a world that's been anything but appealing, these neatly printed pages have been my escape route; a place to spend an hour or two, safe from the uncertainties outside.
Thanks to the endless lockdowns, 2020 has also been the year that I've read more than ever. Having worked my way through most of our 'lockdown read' suggestions and having conquered our autumnal book haul, I've  reignited my love for reading.
It has, without a doubt, been the silver lining of an otherwise awful year.
To end this year of marathon-like reading, we therefore thought it would be apt to put together a list of our best books to read during Winter 2020; co-curated by the wonderful independent book store, Read.
From chilling winter thrillers, to nostalgic and magical Christmas tales, we've tried to compile recommendations that cover all genres and age groups; offering a little escapism for every reader this Christmas.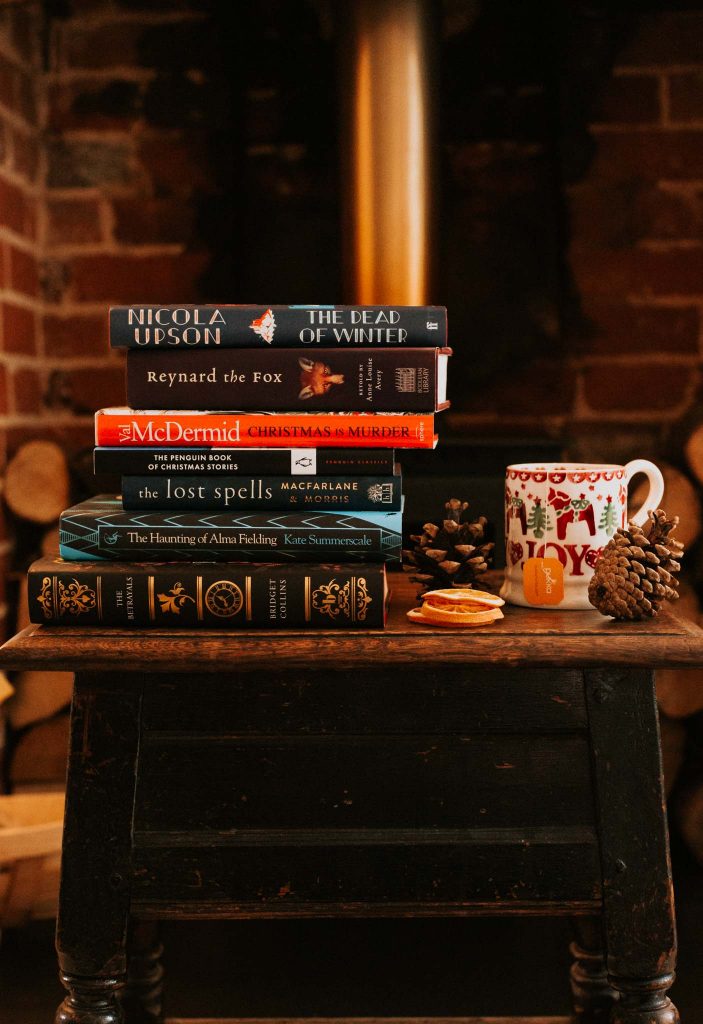 'A Single Thread', Tracy Chevalier
In terms of the best books to read during Winter 2020, there's perhaps no better place to start than with this new release.
The author, Tracey Chevalier, shot to prominence after writing the globally successful 'Girl With the Pearl Earring'; a book that I both read and loved before I visited the famous painting in The Hague.
For this novel, however, we've switched centuries; joining our protagonist – 38 year old Violet – in the early twentieth century. Stumbling out of the First World War, having lost both her brother and fiancé, Violet has a choice to make: to stay at home a 'surplus woman', or to reinvent herself and take control of her future.
Driven by a fierce desire for independence, Violet moves to Winchester, away from her suffocating mother, and joins a group of women who embroider for the local Cathedral (a quick fact: this group did in fact exist – and were known as the 'Winchester Broderers').
Through this group, and with the spectre of World War II looming, Violet creates a new life for herself; one that is simultaneously set free and limited by her status as an unmarried woman.
Some people might find the first half of this book a little bit slow, but do wait it out – by the last few pages you won't want Violet's story to end.
2. 'The Haunting of Alma Fielding: A True Ghost Story,' Kate Summerscale
I'll admit, when it came to compiling the best books to read during Winter 2020, a ghost story wasn't immediately top of the list. Surely winter is all about cosy, 'hygge' inspired stories; not those filled with cold, haunted chapters and freezing draughts?
However, 'The Haunting of Alma Fielding', is different to your usual ghostly tale; not least because it is based on an entirely true story.
From the author of 'The Suspicions of Mr Whicher', this book focuses (again) on a female character living in Britain during the brink of World War II.
Alma Fielding is a young wife, living what outwardly appears to be a normal, pleasant life in suburban London. However, inside her home (and mind) lies an entirely different reality.
Here, items fly off their shelves, beetles materialise inside gloves and eggs are propelled through the air. Alice is understandably terrified, isolated and in more than one way, haunted.
Having read about her chilling case, Nandor Fodor, a ghost hunter for the International Institute for Psychical Research, decides to visit Alma, in an attempt to document and investigate these ghostly goings on.
However, what he discovers is perhaps even more disturbing than the prospect of the haunting itself.
I absolutely loved every page of this book (having also really enjoyed 'The Suspicions of Mr Whicher') and highly recommend it to anyone looking for goosebumps as the cold winter nights draw in.
3. 'The Betrayals', Bridget Collins
I have a weakness for books set against an otherworldly and mystical backdrop – something 'The Betrayals', by Bridget Collins, has in spades.
Based in an unknown (or fictional) country in the 1930s, the book tells the story of a secretive and hidden academy, Montverre, tucked away in an isolated mountain range. Something akin to a darker and more erudite Hogwarts, here boys are taught the mystical game of  'The Grand Jeu' – a complicated art form that seems to incorporate maths, music, poetry and meditation.
Set against an even wider backdrop of Fascism and discrimination, we then meet our two protagonists, Claire and Leo, a former student at Montverre.
As the book races towards its climax – the legendary 'Midsummer Game' where The Grand Jeu is played (which, I imagine, is a much more existentially charged version of the Hunger Games) – a complex narrative concerning politics, betrayal, religion and suppression emerges; driving the reader towards a truly unexpected and unforgettable ending.
This book is rich, complicated and at times challenging, but entirely worth your focus and time.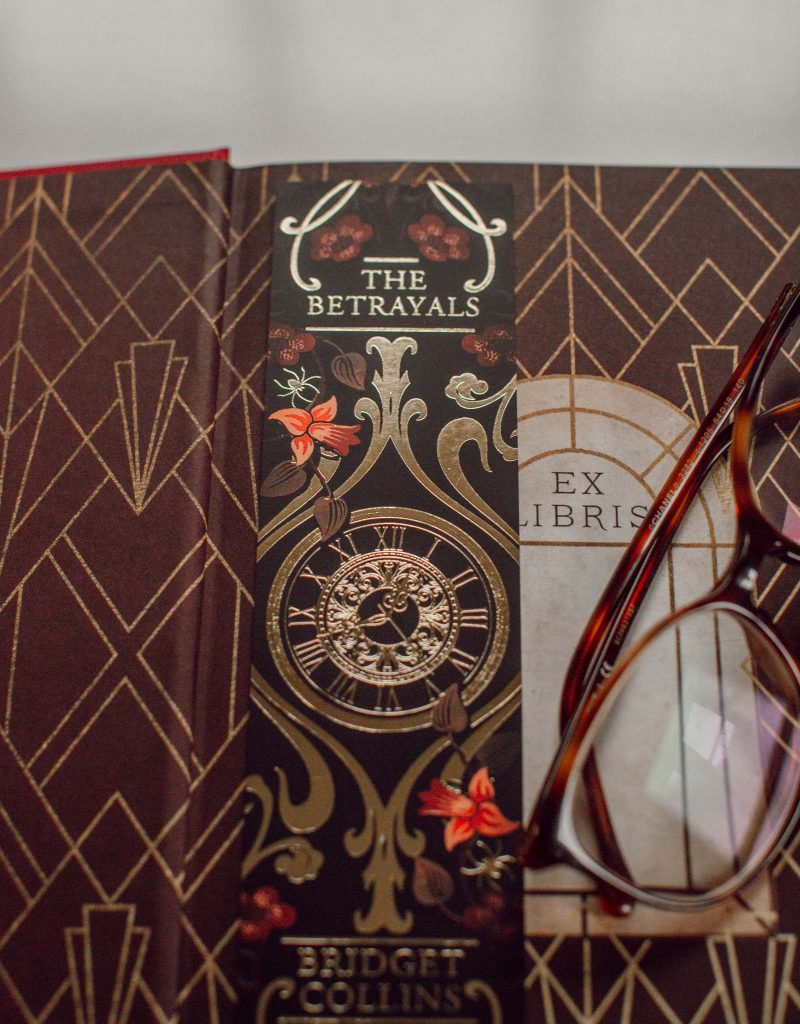 4. 'The Dead of Winter', Nicola Upson
For those looking for an easier, more 'digestible' read, then 'The Dead of Winter' by Nicola Upson, is absolutely one of the best books to read during Winter 2020.
Unintentionally, I seem to have picked books set only in the 1930s, and this book is no different, albeit this time set in a cold, Cornish winter in 1938.
As a blizzard swirls along the rugged shoreline, our characters, Josephine and Archie, arrive in Cornwall for a Christmas filled with friends, twinkling lights and a well-intentioned charity event. However, the news of two unsettling murders on St. Michael's Mount, and the (even stranger) arrival of an international film star, quickly ensure that a wholly different festive tone is set.
Suffice to say, as the winter winds gust and blow, a good old fashioned murder hunt begins; with Nicola Upson skilfully resurrecting the golden age of the Christmas Murder Mystery.
Although this book is part of a wider series (based around our protagonist, Josephine Tey), it can easily be read in isolation and is perfectly paired with a cup of tea and a mince pie.
5. 'Snow', John Banville
There's something about winter and an atmospheric 'whodunit' that go exceptionally well together (a little like hot chocolate and a hint of Baileys).
As such, 'Snow', by John Banville, is yet another of our best books to read during Winter 2020. Set in a frost-bitten Ireland (County Wexford) in the 1950s, the story follows the tale of Detective Inspector Strafford, as he is called upon to investigate the gruesome murder of the Catholic Priest, Father Tom.
Again, a healthy dose of snow helps to create a remote and mysterious setting for this murder mystery, as our Detectives explore the history of Irish Catholicism and the IRA, as they seek to unravel the truth.
A little like 'The Dead of Winter', this book has a captivating plot – full of twist and turns – but never feels hard going (therefore a perfect read for between Christmas and the New Year).
6. 'Christmas is Murder', Val McDermid
Our final murder mystery (albeit, one with a twist) is (the brilliantly named) 'Christmas is Murder', by veteran crime writer, Val McDermid.
A collection of short stories rather than a standalone book, these tales may be brief, but are fantastically evocative and unnervingly sinister (and a welcome reminder that Christmas with your own family might not be so bad after all).
From the story of a murderer planning to kill on Christmas day, to an author who can't seem to escape the spectre of his jealous writing partner, these stories are satisfyingly bitesize and perfect to plough through, night after night (mulled wine after mulled wine).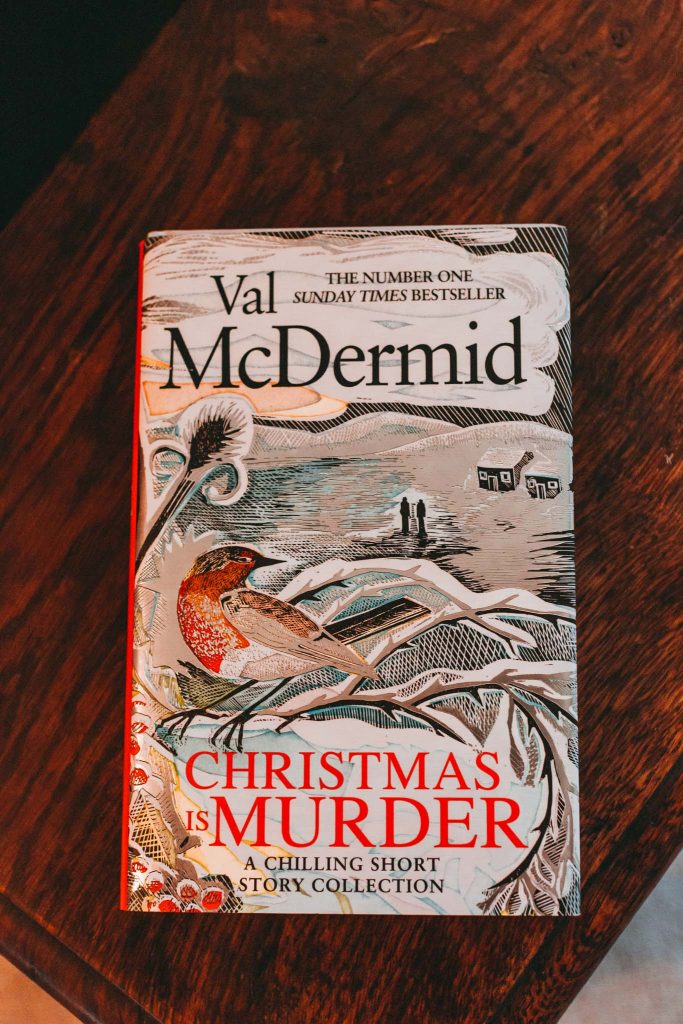 7. 'Reynard the Fox' (Retold by Anne Louise Avery)
This particular book came firmly recommended by Read and is not only beautifully presented (I could buy it purely for its front cover), but is a little different to our usual literary picks.
Reynard, a dashing, cunning and sly fox, has been a literary regular since the Medieval Ages; his character featuring in a cycle of Dutch, English, French and German allegorical fables.
Anne Louise Avery takes this litany of tales and translates them for the modern day (largely based on William Caxton's 1481 English translation), artfully telling the tale of a witty fox from Medieval East Flanders.
A little like a foxy Robin Hood, we open the book to discover that our character is in trouble and has been summoned before the (Lion) King. Facing a gaggle of enemies in the court – including a bear, a hound and a wolf – we follow Reynard as he attempts to outwit and escape his captors; his character representing the plight of the everyday masses.
Featuring little modern touches here and there, the tales of Reynard feel wholly relevant and modern; and thanks to the added imagery and descriptions provided by Anne Louise Avery, is an intriguing and spellbinding book.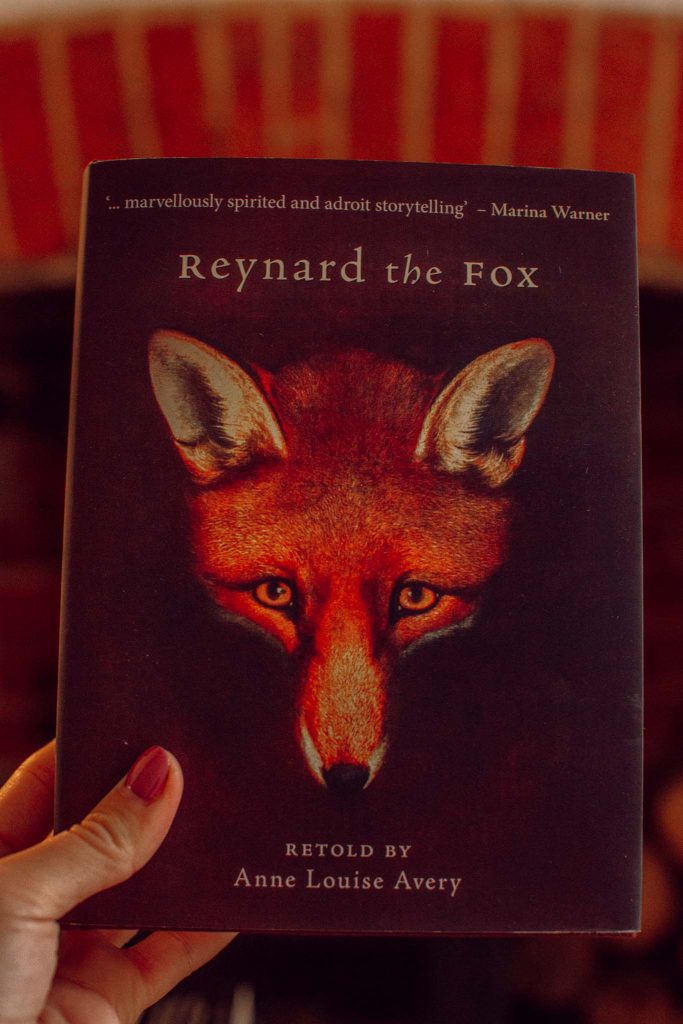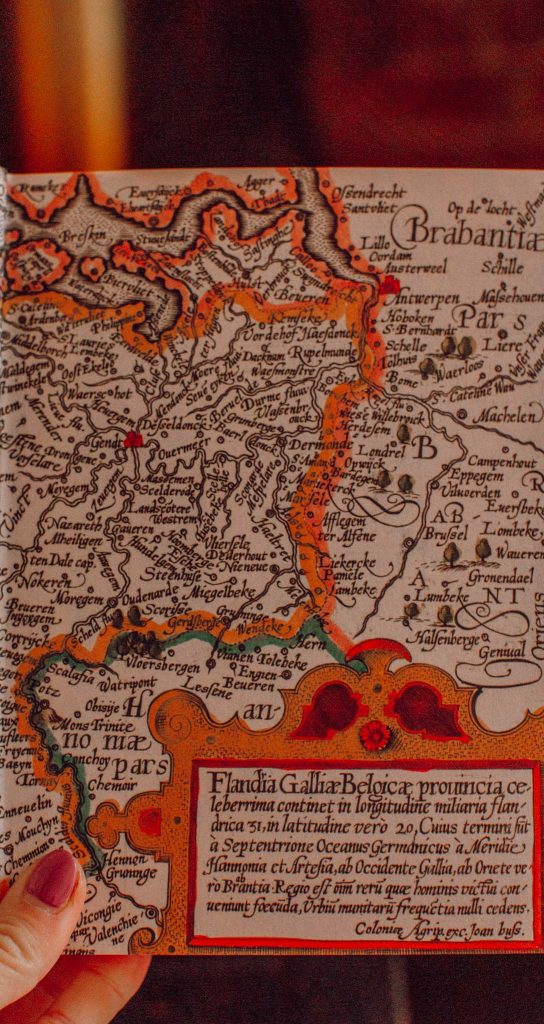 8. 'The Lost Spells', Robert Macfarlane and Jackie Morris – Poetry
One thing I've really enjoyed about collaborating with Read on this list of the best books to read during Winter 2020, is that they've suggested books (and genres of literature) that I'd perhaps never consider including.
This certainly goes for 'The Lost Spells', a book of poetry by Robert Macfarlane and illustrator, Jackie Morris.
Ideal for both adults and children (and beautifully illustrated), this compilation of wintery poems are inspired by the natural world; from reflections on shivering birch trees, to stories of clever jackdaws.
This book is dreamy, ephemeral and ideal to pick up and dip into before bed – or to simply relax with. Alongside being a wonderful personal purchase, I also fully intend to buy a few copies of this masterpiece to give as Christmas gifts.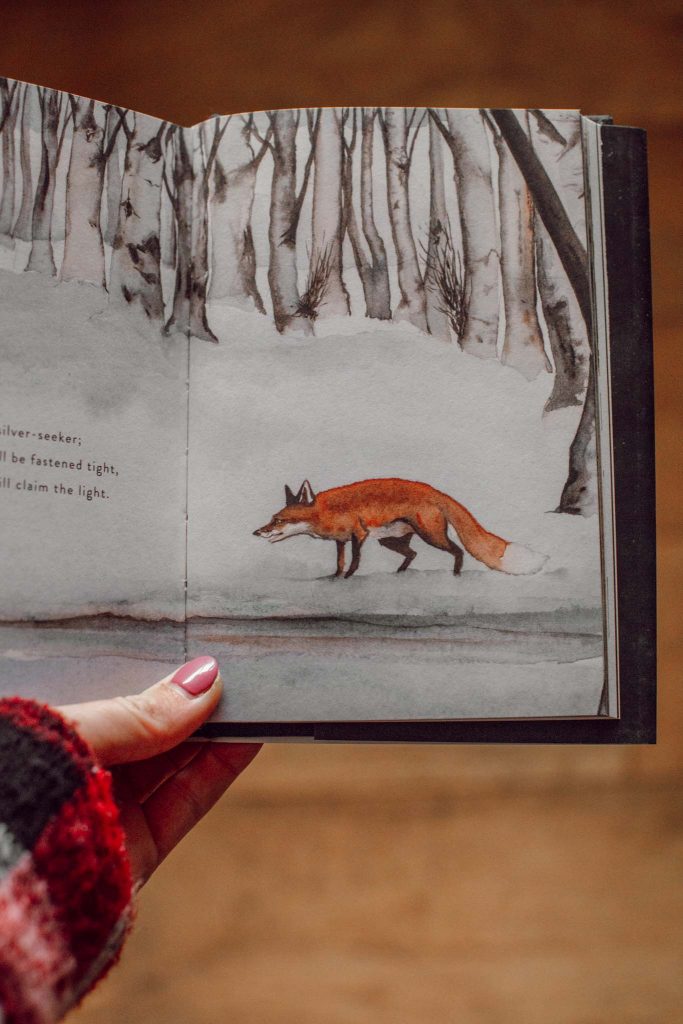 9. 'The Penguin Book of Christmas Stories'
During a year in which we've endured a global pandemic and premonitions of a Brexit disaster, it's only right that we lighten the mood, light a fire and get cosy with some traditional Christmas stories.
This beautiful book (and one I've already bought for my niece) is the perfect antidote to a difficult year; transporting readers, young and old, to alpine forests, a festive New York and a sparkling Paris for a healthy dose of heart-warming Christmas cheer.
Alongside all this merriment are also a fantastic selection of characters, including trolls, ghosts and a host of woodland creatures – making it the perfect book for bedtime stories.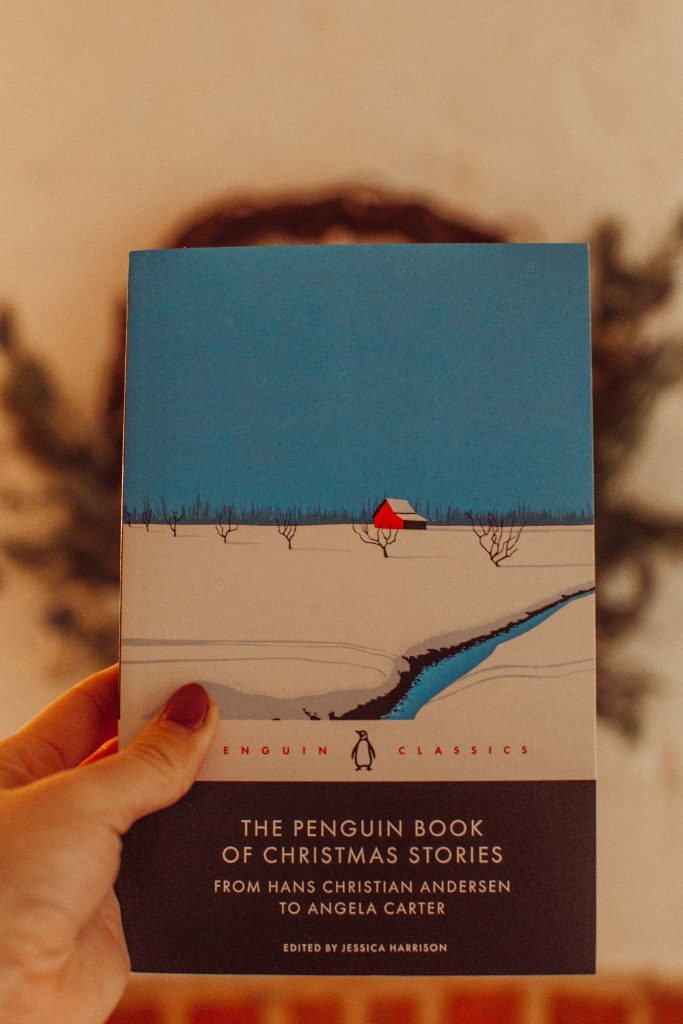 10. 'Pine', Francine Toon
A rural, gothic-inspired novel set in the remote Scottish Highlands, 'Pine' is an unsettling, eery and utterly compelling read.
Although perhaps lacking a little festive cheer, the setting is perfect for those cold, dark November nights (particularly as the opening of the novel is set at Halloween).
Driving home one night with her father, Lauren comes across a woman standing in the middle of the road; presumably having just staggered out from the remote pinewood forest surrounding them.
After giving her a place to stay for the night, Lauren wakes up in the morning to discover that the woman has vanished – just one of many mysteries (we soon discover) to haunt Lauren's life.
As our character seeks answers to these secrets and riddles – each seemingly overlapping with the other – a chilling narrative develops concerning ghostly goings on, life in a rural, remote village and the secrets that people are willing to keep.
This is the final, but by no means the least, book on our list of the best books to read during Winter 2020.