This list of our favourite books to read for escapism during lockdown contains affiliate links.
Finding the motivation (or attention span) to read felt impossible when lockdown first began.
For the first few weeks, I spent the majority of my days caught in what outwardly seemed to be some sort of frenzied masterclass in productivity – washing, cleaning and organising everything in sight – all while achieving absolutely nothing. I'd somehow become the exact opposite of the serene swan analogy: my legs kicking frantically above the water, while below I was floating through life half submerged, with a brain full of pond water.
It was difficult to tell if I was coping extraordinarily well, or in the midst of some sort of (very gradual) breakdown.
Thanks to this perpetual brain twitch, reading was off the cards for most of April. However, and after four weeks of eroding a small hole in my carpet thanks to over-enthusiastic hoovering, something changed. Maybe I'd reached 'live newsfeed' saturation point, or perhaps my initial anxiety had retreated, but suddenly, books reappeared like a long lost friend; an ideal way out of lockdown misery.
Desperate to replace daily press briefings and Matt Hancock's quivering face with anyone, anything, I began browsing lists of 2020's best reads. Fast forward four weeks and I've now read more books than in 2019 as a whole; remembering books I've read and loved, and discovering new literary obsessions.
As I know a lot of you are also coping with lockdown by reading, I thought I'd compile a list of books to read for escapism during lockdown. I hope that they'll not only spirit you away from talk of pandemics and the state of the nation's lungs, but will fill your world with unforgettable characters, absorbing storylines and a much needed break from reality.
(Unless, of course, you decide to read 'Station Eleven').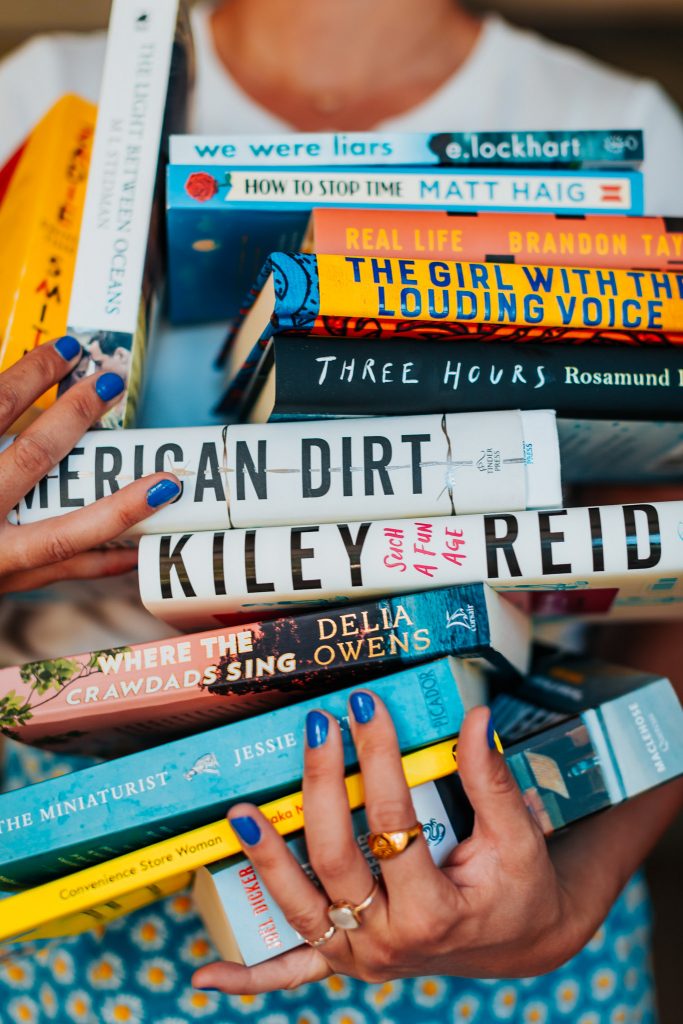 13 Books to Read for Escapism During Lockdown
1. How To Stop Time, Matt Haig
I read this book early last year and nearly 18 months on, it's a story that I still daydream about. Romantic, sentimental and compelling, 'How To Stop Time' is the poster boy for 'Escapism Done Right' – the sort of book you want to bury into the pages of and never leave behind.
Written by the much celebrated Matt Haigh – an author perhaps better known for his honest conversations about mental health – this book captured my imagination in a way that one hasn't for a very long time. It's maybe therefore not surprising to hear that it's already being adapted into a cinematic blockbuster.
Narrated by our main character, Tom Hazard, the books tells the story of a group of individuals (aka The 'Albatross Society') who live not just decades, but centuries. Born with a condition that is the very opposite of Progeria (where the body ages quickly), Tom instead ages incredibly slowly – his life beginning in the dark of the Middle Ages.
Dipping in and out of Tom's life as he experiences the Black Death, Tudor England, the Industrial Revolution, the roaring twenties and 21st century London, we begin to understand that living for centuries is not the great adventure you'd imagine.
As Tom staggers through year after year, decade after decade, the weight of centuries' worth of loss, heartbreak and the depressing realisation that history is nothing but cyclical, begin to weigh heavily on our protagonist.
You sense that Tom is envious of those that live only a matter of decades.
A book on what it means to be alive and to love without worry of loss, 'How To Stop Time' is a triumph and the book to read for escapism during lockdown.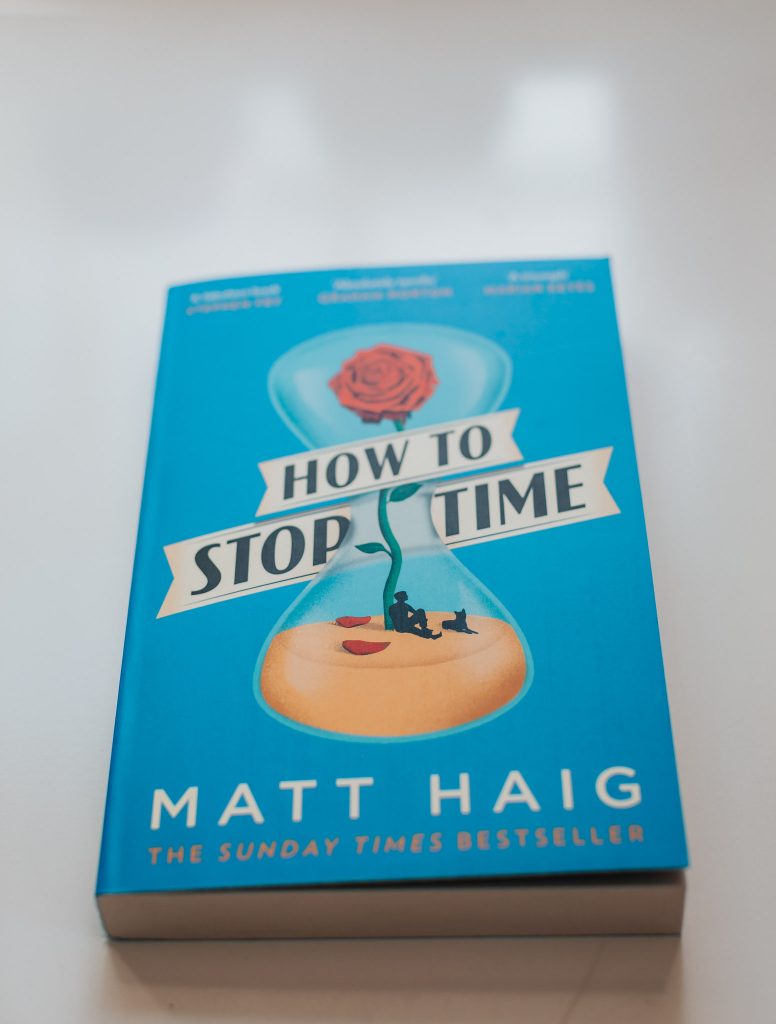 2. Swing Time, Zadie Smith
Although I've read a few of Zadie Smith's books, 'Swing Time' is easily my favourite.
When reading a few of her others – 'White Teeth' and 'NW' in particular – I felt as though I was just 'getting through them', rather than really enjoying the books (a little like reading something for A-Level English, if I'm honest). I found the style of 'NW' maybe a little too experimental, to the point that I found it jarring and difficult to follow.
However, something about 'Swing Time' was different.
Set across decades and continents (from Europe to Africa), 'Swing Time' (if you'll excuse the pun) swings dramatically between past and present, telling the story of two mixed-race childhood friends: Tracey and her friend, the un-named narrator.
Growing up on an estate in North-West London, Tracey is a talented and popular dancer, whilst our narrator seems a little lost; a bit of an outsider.
However, it's this girl that the book focuses on, with the first chapter beginning at some point in her mid-thirties. Recently made redundant, it's clear that something explosive has happened – some unknown incident with our narrator's boss, Aimee.  That Aimee also happens to be an international popstar (a little like Madonna), isn't made initially obvious by Smith, and it's only as we travel back through the book – winding through the narrator's relationship with Tracey, her childhood, and her later relationship with Aimee – that we discover just what happened.
However, the story is about far more than just our narrator's career and the relationship with her boss. Instead, it is unapologetically a story of race, friendship, love and what 'bettering your life' really means.
Although the narrative does jump around a little, the somersaulting stories and reflections weave together to provide the perfect explanation for just why the book's 'incident' took place.
In fact, it might just have been an event that was decades in the making.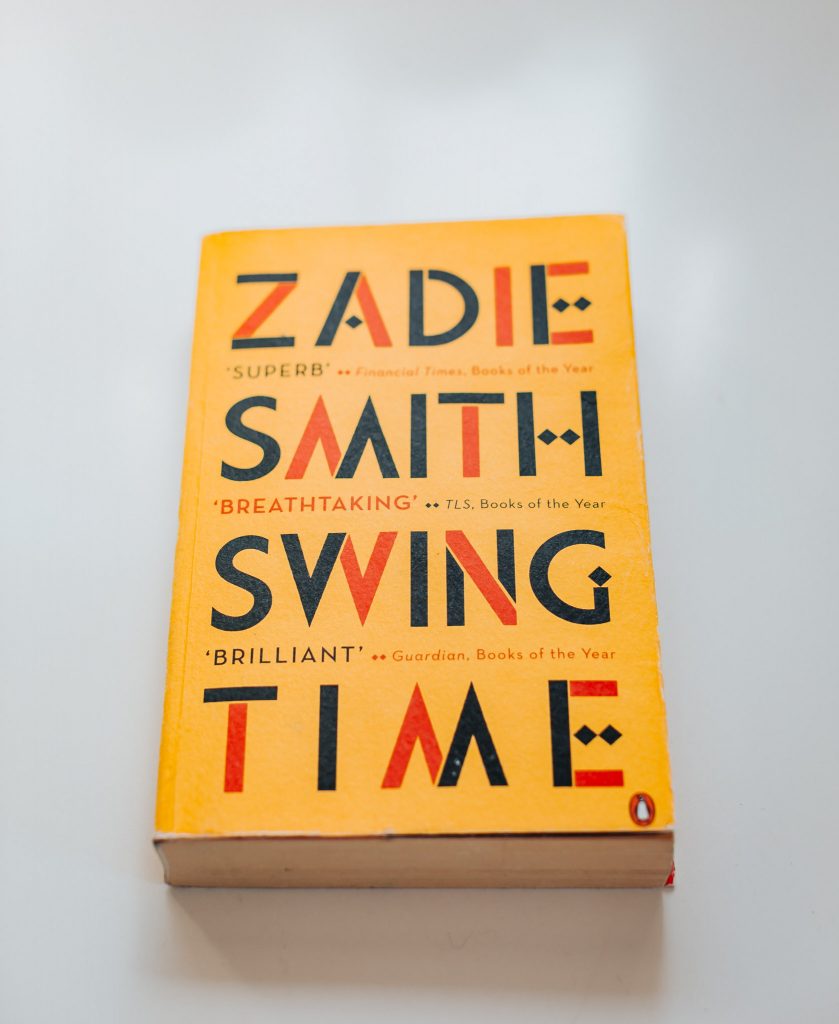 3. American Dirt, Jeanine Cummins
Thanks to the fact that this book was recommended by none other than everyone's favourite guru, Oprah (and thanks to the cultural debate that's now ensued), most people seem to have an opinion on, or have at least heard of, Jeanine Cummin's novel, 'American Dirt'.
Thankfully, I was oblivious to both facts when I ordered this book – instead  intrigued by the fact that Stephen King claimed he would: 'never stop thinking about' this story. For a man whose mind conjured up the spectre of dead twins, a remote hotel and tsunamis of blood, that's saying something.
On the one hand, 'American Dirt' is a heart-stopping, desperate tale of escape, as two 'migrants' seek safety from one of Mexico's most violent cities, Acapulco. On the other hand, it is also a tale of love, resilience and a fierce determination of one mother, Lydia, to keep her son, Luca, alive.
For reasons that immediately become clear, Lydia and Luca need desperately to escape Mexico, seeking asylum in 'el norte' or America. In doing so, they follow a route that hundreds of thousands of migrants undertake each year; one fraught with danger, violence and bitter prejudice.
For a woman that just days before was a well-respected wife, bookstore owner and mother, this experience is all the more stark.
From the opening line of this book, you'll find yourself captivated; speeding through the pages to discover just what happens to Lydia and her son. Mindful that 'American Dirt' is far from a fictional tale – and instead the story of an entire generation of migrants – reading this book is a sobering, gripping and unforgettable ride. b books to read for escapism during lockdown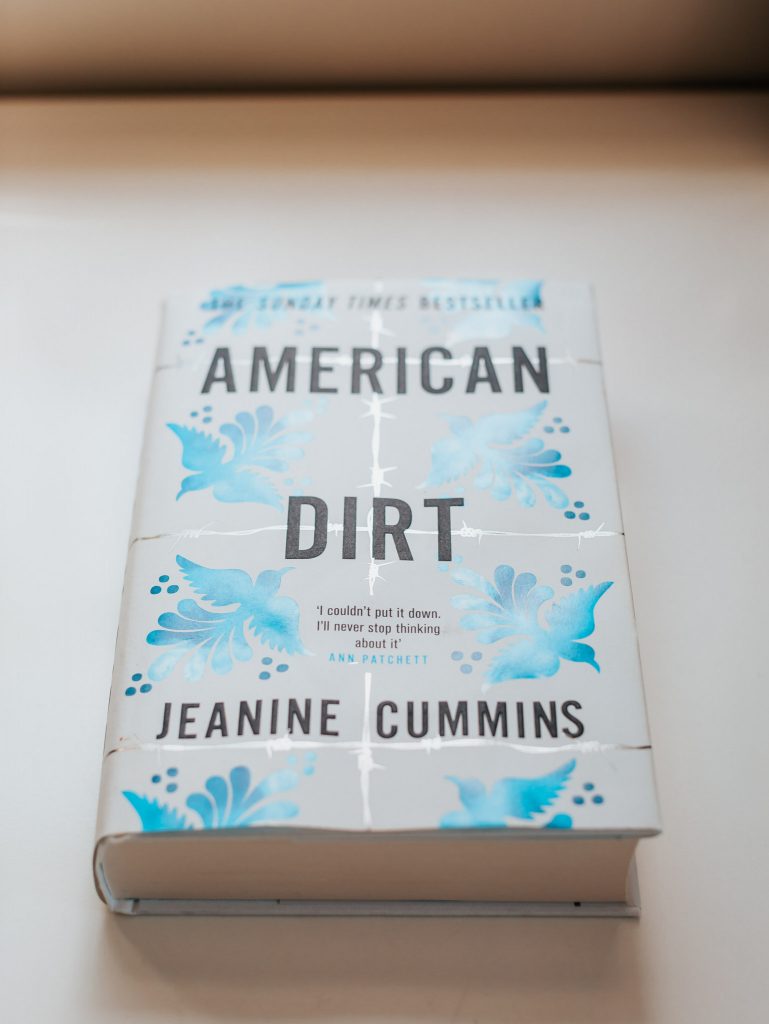 4. The Light Between Oceans, M.L.Stedman
If you didn't happen to see the film adaptation of this book (featuring Michael Fassbender and his finely sculpted biceps), do not worry – the original book is even better.
'The Light Between Oceans' is the sort of tale that'll have you sitting in your bed, tears falling down your face and snot dripping gently from your nose. It's beautiful, heartbreaking and gut-wrenching; the sort of book that makes you pray for a happy ending, even when the evidence suggests otherwise.
In short, 'The Light Between Oceans' is the story of a wife's desperation for a child, and her husband's desperation to keep his wife happy and safe.
Our main protagonists, Tom and Isabel, live alone on the remote 'Janus Island', located somewhere off the coast of West Australia. Tom is a lighthouse keeper and asks Isabel to join him on the island; creating what he hopes will be an idyllic life for them both.
However, Isabel soon begins to suffer a string of harrowing miscarriages; something that leaves her lost and depressed. For Tom, who is powerless to help or console her, things feel even more desperate. Consequently, when an apparently orphaned baby washes up on the shores of their island in a boat, Isabel is desperate to keep the little girl.
Tom, torn between doing what is right, and doing what will make his wife (finally) happy, relents.
What happens next is a (genuinely) unforgettable story and one that will have you sobbing into a damp corner of your duvet cover.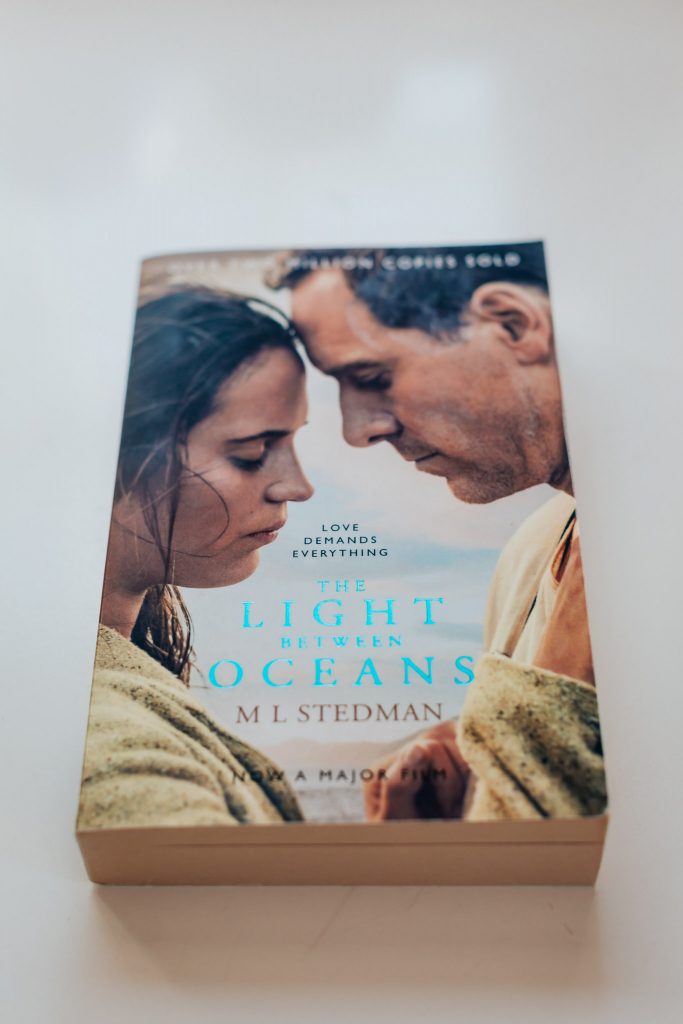 5. Where the Crawdads Sing, Delia Owens
As with 'American Dirt', 'Where the Crawdads Sing' is already a popular book to read for escapism during lockdown – and one that came highly recommended by our Instagram community.
During a time when we can't (alas) travel, this book transported me to a world I knew little about: the vibrant, nature-filled marshlands of North Carolina.
Here in North Carolina, inside a small, frayed hut, we meet our protagonist – the isolated, untrusting and 'feral', Kya.
Having been abandoned by her family at the age of eight, Kya is ostracised by the local town and dubbed 'marsh trash'. Unwittingly, and too afraid to visit town, Kya becomes intwined with local folklore; as stories and myths circulate about this mysterious 'marsh girl'.
In reality, Kya is a stunningly beautiful, intelligent and empathetic woman, whose own relationship with the marshland is gentle and understanding. Having learnt how to survive alone in the marshes as a child, Kya eventually makes a handful of close friends – including a local boy, Tate.
What follows is the tale of Kya's growing maturity and confidence, intertwined with the story of a local murder.
I loved everything about this book: from Kya's mysterious character, to her ability to make her quiet, isolated life one filled with wonder and appreciation.
6.  The Truth About the Harry Quebert Affair, Joel Dicker
I first read this book in 2015 as part of my bookclub and have recently re-read it again (my memory isn't fantastic).
First thing's first – this book is quite the novel; totalling nearing 700 pages, in fact. It took me quite a while to read (although I did spend much of 2015 'finding myself' on different yoga retreats, or whilst enjoying jaunts to Russia).
Our protagonist is Marcus Goldman, the author of a one-time successful novel, but now the victim of a career-ending bout of writer's block.
Keen to escape New York and its temptations, Marcus visits his old college writing professor, Harry Quebert, who lives on a windswept, atmospheric beach in New Hampshire.
This is where things take an interesting turn (for both the reader and for Marcus). While visiting Harry, the body of a young girl is found on his property – the same girl who went missing some 33 years earlier. If that wasn't incriminating enough, the teenage girl, Nola, is found buried with the manuscript of Harry's own book: 'The Origins of Evil'.
A bonafide thriller, 'The Truth About the Harry Quebert Affair' enjoys plenty of twists and turns, alongside the character development of Marcus. Indeed, caught between trying to clear the name of his old friend, whilst also using his plight to write a new multi-million dollar novel, Marcus must decide between friendship and success.
With an ending I perhaps didn't predict, this book will make sure you're gripped from start to finish, providing a nice little respite from our current situation.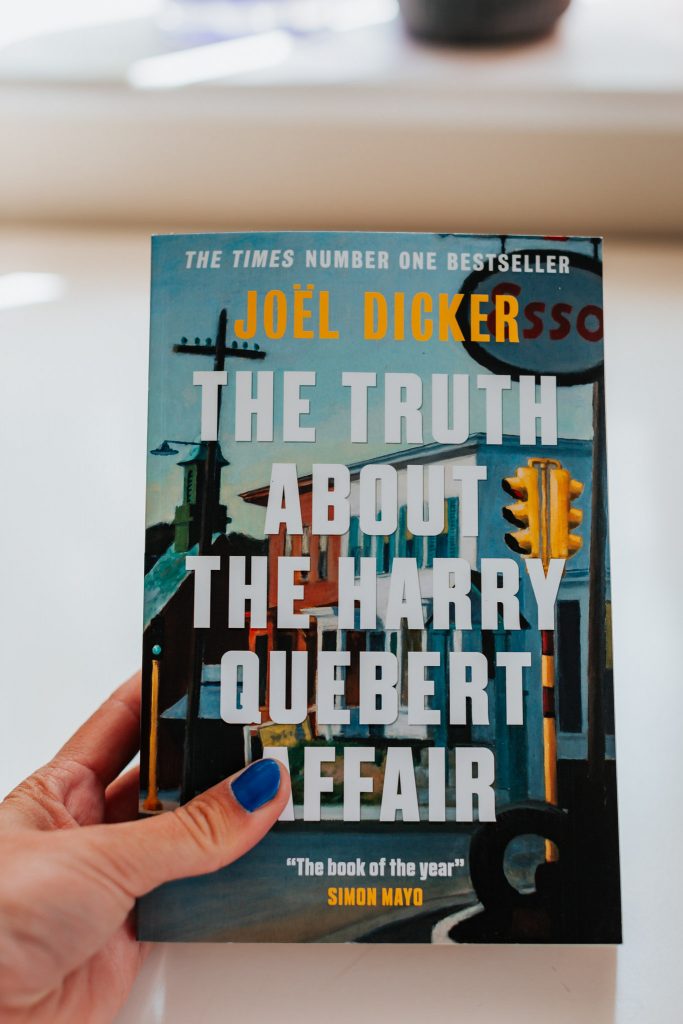 7. The Miniaturist, Jessie Burton
I'll be the first to admit that I'm a self-confessed Jessie Burton fangirl – having loyally read all three of her (fantastic) novels.
Although both 'The Muse' and 'The Confession' are fantastic in their own right, I'll always feel a little sentimental about her first (and much-hyped) novel: 'The Miniaturist'.
I first read this in 2015, but read it again just a few years later in 2019; finding it just as touching, intelligent and compelling as the first time.
Whilst ostensibly the book is about a 'Miniaturist' – the maker of precisely made and incredibly true-to-life miniature items – the novel's real plot revolves around the members of just one Dutch household, living in 17th century Amsterdam.
Our protagonist is young Nella, a young girl from the Dutch countryside who is sent to marry a rich merchant, Johannes. Living in a grand townhouse in the heart of Amsterdam, Nella moves into this lavish yet strange home, where she lives not only with her new husband, but with his cold and unkind sister, Marin, and their servant, Otto.
Lonely and rejected by Johannes, Nella is presented with a large dolls house; built to replicate the grand home that she lives in. Captivated by it, Nella is surprised to begin to receive miniatures to fill the house; tiny replicas of her and Johannes, their dogs and their furniture.
However, things soon begin to get a little weird, as Nella receives items that betray secrets that only she should know.
As Nella attempts to discover just who the miniaturist is, things go from bad to worse for her new family. With an explosion of new storylines, we quickly learn that this story is far from just a dolls house mystery, but one that deals with forbidden love, sexuality and sacrifice.
A truly brilliant novel, 'The Miniaturist' is one of my favourite books to read for escapism during the lockdown.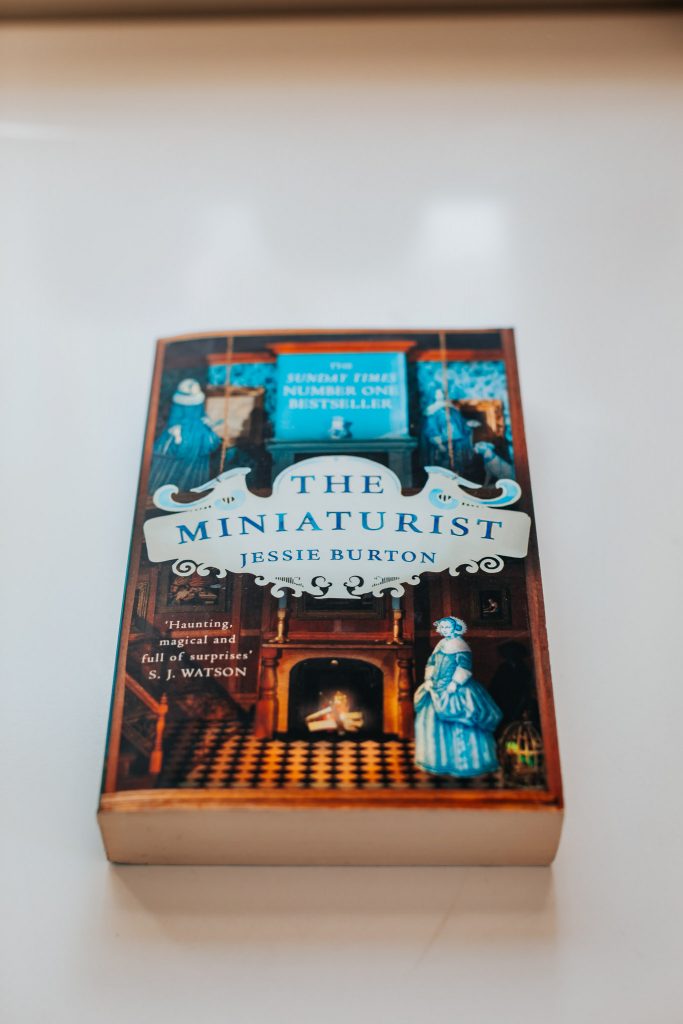 8. We Were Liars, E. Lockhart
I read this book last year, whilst enjoying the last throws of summer in Provence, France. In fact, my lasting memory of this book is choking back the tears while on an easyJet flight home to Luton.
I was lured into reading this novel when several people promised that it boasted a 'brilliant twist'; something I find difficult to resist.
Based around the wealthy and beautiful Sinclair family, the story tells the tale of Cadence, who travels to her family's private island to spend the summer with her extended family. Although the island – close to Martha's Vineyard – is beautiful and calm, it's clear Cadence is reluctant to go.
Although it's not explicitly explained why she's so nervous to visit, it's clear something has happened to Cadence that has left her vulnerable, unwell and desperately depressed.
Once on the island, Cadence meets with her adult cousins (Johnny & Mirren) her aunts, and her cousin's mysterious friend, Gat.  Although all are trying to remain cheerful and positive, it's clear that they are tiptoeing around Cadence – trying to gently prompt her to open up regarding whatever happened the year before.
However, Cadence, who is still suffering the ill-effects of the event, suffers from terrible headaches when the subject is broached; often retreating to her bed for days on end.
Of course, the book builds towards a dizzying ending as Cadence and Gat rekindle their romance and Cadence begins to open up about the terrible events of the last year.
If you're anything like me, you'll find yourself rushing through the pages of this book – desperate to discover just what happened to Cadence and why she, and those around her, seem to be drowning in such sadness.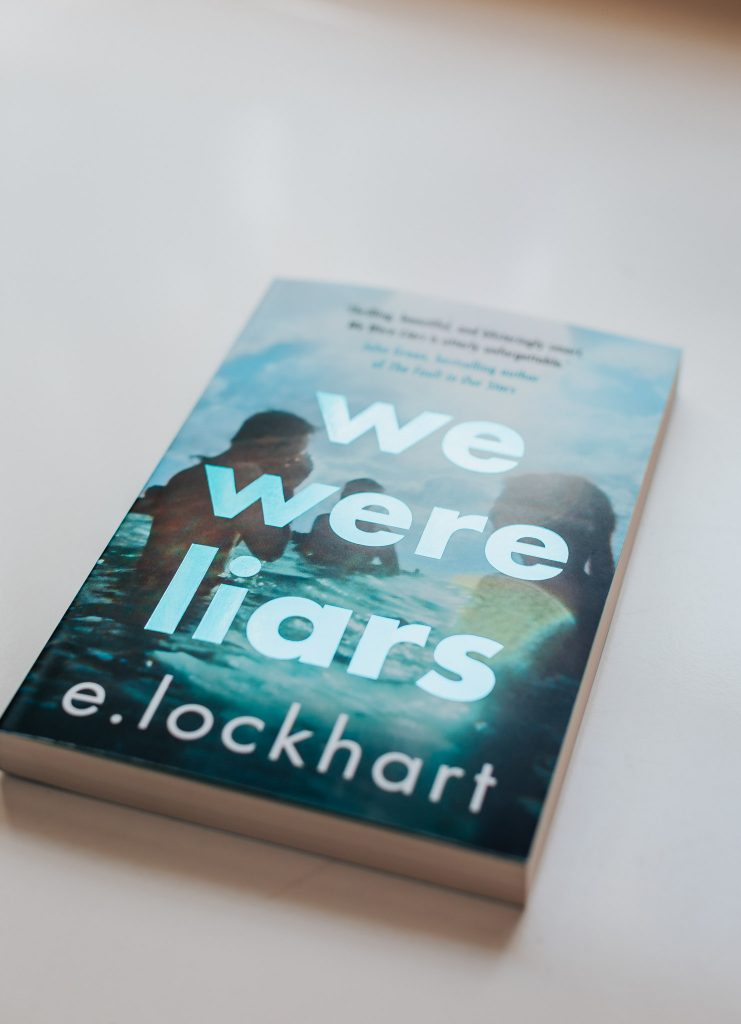 9. Convenience Store Woman, Sayaka Murata
To call this book 'quirky' would be an understatement – it's perhaps one of the strangest little books I've read.
Which, of course, is exactly why I enjoyed it so much – or at least I think I did.
Now, a word of warning before you commit to this book: this story does not enjoy a traditional narrative arc. There's no conflict that needs resolving, no satisfying ending. Instead, it's presented as almost a strange dream; one that concerns the life of our lead character, 36 year old Keiko Furukura.
Keiko is a character who is difficult to get a hold on. She's both psychopathic and dangerously naive, intuitive and completley oblivious to what might be considered 'normal' behaviour.  Teetering on asexual, Keiko has (much to the pain of her sister and mother), no interest in marrying or having children – or it seems, a career.
Instead, Keiko is interested in just one thing – her role at the local convenience store: the Hiiromachi Station Smile Mart. Here, with her carefully defined responsibilities, her list of accepted greetings and her homogenous uniform, Keiko feels normal. In fact, it's only in the convenience store that Keiko can make any sense of life; anticipating the needs of her customers, enjoying a daily routine and with all this, achieving some sense of fulfilment.
Of course, there are small challenges along the way – the risk of redundancy and a new character, Shiraha – but by and large, this book is more of a social commentary than anything else.
A piece that challenges oppressive Japanese culture and the weight of expectations that come with it, 'Convenience Store Woman' is a celebration of finding happiness in standing out, rather than in fitting in.
Bizarre, hilarious and slightly unsettling, 'Convenience Store Woman' is an alternative, yet perfect book to read for escapism during lockdown.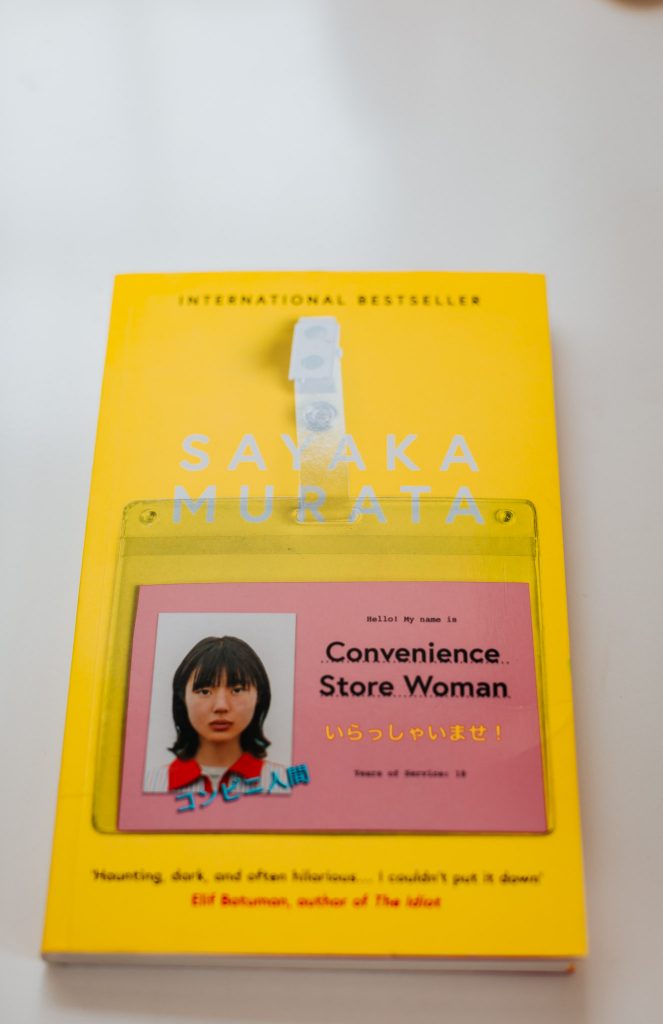 10. Such a Fun Age, Kiley Reid
A relatively new release, 'Such a Fun Age' is a warm, funny and poignant read, and one that skilfully (and humorously) examines the 'liberal racism' that continues to flourish across modern day America.
Based around the life of Emira Tucker – a twenty-something black college graduate – and her wealthy, white boss, Alix (who is something of a social media sensation), the book examines what it really means to be 'liberal' or  'accepting' in today's society.
Although both driven and smart, Emira (unlike her friends) is yet to begin her ascent of life's slippery career ladder, instead continuing to work as a babysitter for Alix and her husband, Peter.
Acutely aware of this, and what she feels is her own failure to progress, Emira spends her days both lost and anxious; embroiled in thoughts of what she 'should' be doing.
Whilst this storyline progresses, another arcs over it. Following an incident in a local supermarket, during which Emira is accused of kindnapping the child she looks after (Briar), Alix (who up until now has shown little interest in Emira) appears to have some sort of racial epiphany.
Taking the incident personally (more personally than Emira), Alix vows to get to know Emira 'properly' and see 'past her colour'; proving to herself and the world that she is  liberal and open-minded.
As a result, Emira becomes something of a 'pet' to Alix and her colour used to elevate Alix as an enlightened, modern day woman.
Funny, ironic and able to slice through cultural and racial issues with caustic wit, 'Such a Fun Age' pokes fun at society's 'woke' white middle class and their failure to perceive their own continued prejudice.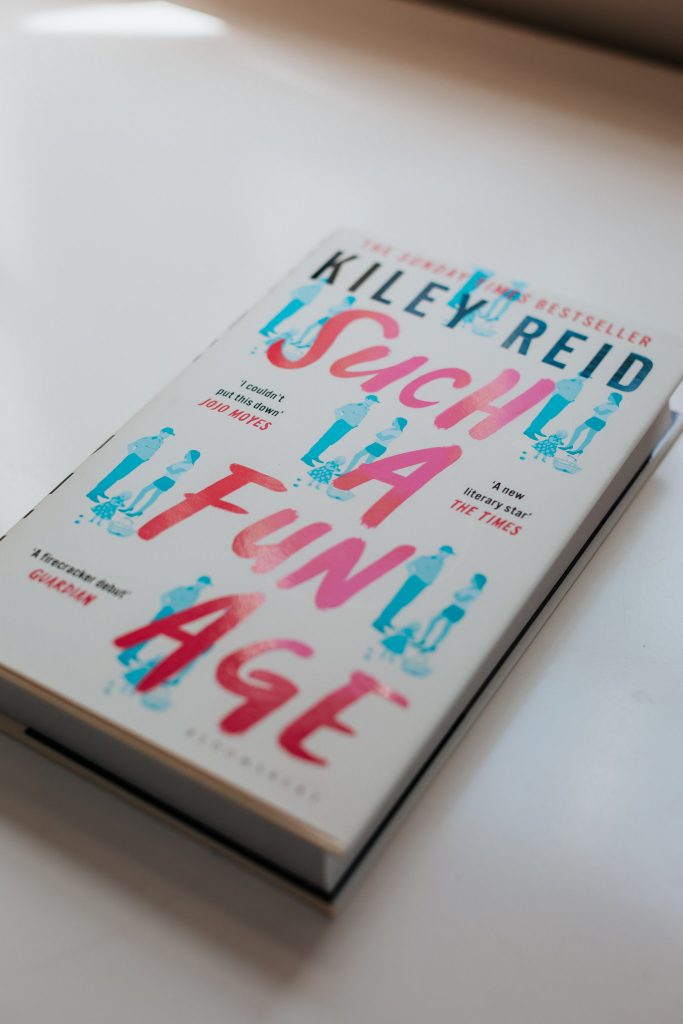 11. The Girl with the Louding Voice, Abi Daré
When I was first recommended this book, there was just one thing I wanted to know: what exactly is a 'louding voice'?
Thankfully, you don't have to wait long to find out. A louding voice, it seems, is what this entire novel turns upon and the pursuit of it is what drives our narrative, story and indeed our lead character, Adunni.
Born in a small town, several hours drive outside of Lagos, Nigeria, Adunni's life is a litany of tragedies and traumatic experiences. Sold for marriage at the age of 14 to a man her father's age, and swiftly made a 'servant' (or, in reality, a slave) for a woman known only as 'Big Madam', Adunni is exploited, raped and forced into domestic slavery.
However, and despite all this, Adunni clings to one determined hope: that she will achieve a 'louding voice'. In short, we discover that this means acquiring a Western education; allowing her to not only free herself from her current situation, but to have her voice heard, amplified and listened to.
I very quickly warmed to Adunni's determined character and found myself willing her to escape her situation; achieving the sort of empowered life that she had dreamt of.
Another powerful issue-led novel, 'The Girl with the Louding Voice' is vibrant, important and underpinned by a hope that social justice will one day be achieved for girls like Adunni.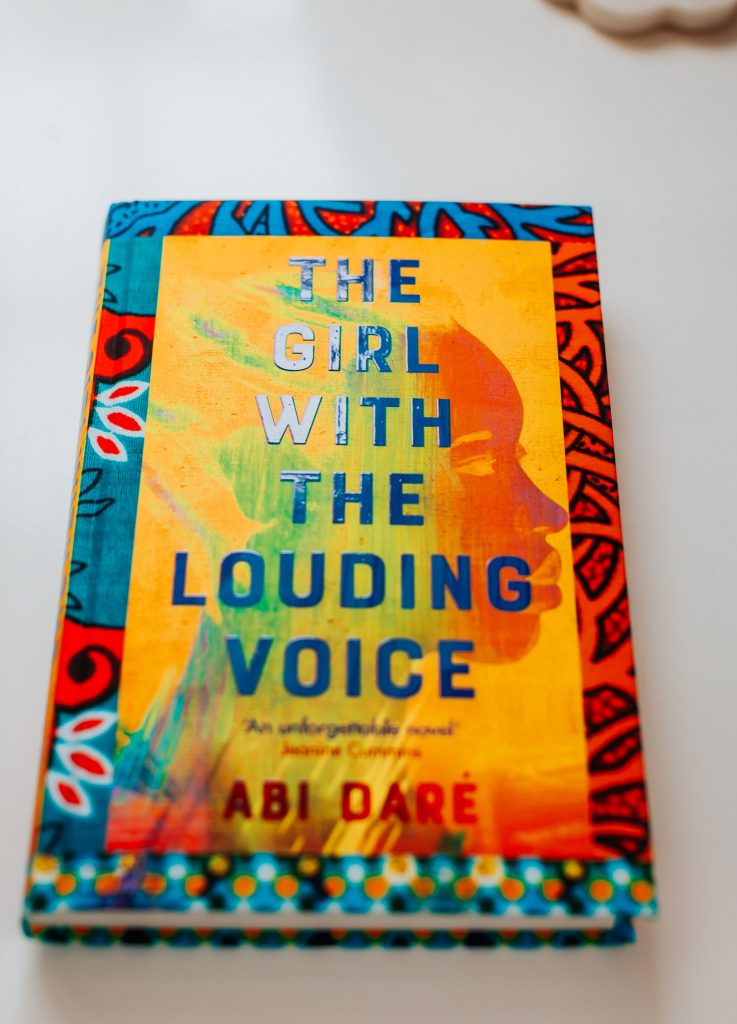 12. Three Hours, Rosamund Lupton
When it comes to books to read for escapism during lockdown, this novel has it all.
Like 'American Dirt', 'Three Hours' begins with the sound of a solitary gun shot and the crackle of a starter rifle; creating a tension that does not abate for the next 305 pages.
Centred around a high school shooting and played out over the course of 3 trauma-saturated hours, this novel is a bonafide thriller in perhaps the most extreme sense of the word. It is believable, haunting and anxiety-inducing.
Rather than focusing on just one protagonist, the novel instead includes a large cast of characters, including Rafi – a Syrian refugee who has only just reached the relative safety of the US before the shooting begins. As he races to try to find his younger brother elsewhere in the school, we also meet his girlfriend, Hannah, trapped in the school library and Camille, a teacher attempting to shelter her class of terrified seven year olds.
A satisfying read, with an undercurrent of philosophical musings on just what it means to love, 'Three Hours' will have you utterly gripped.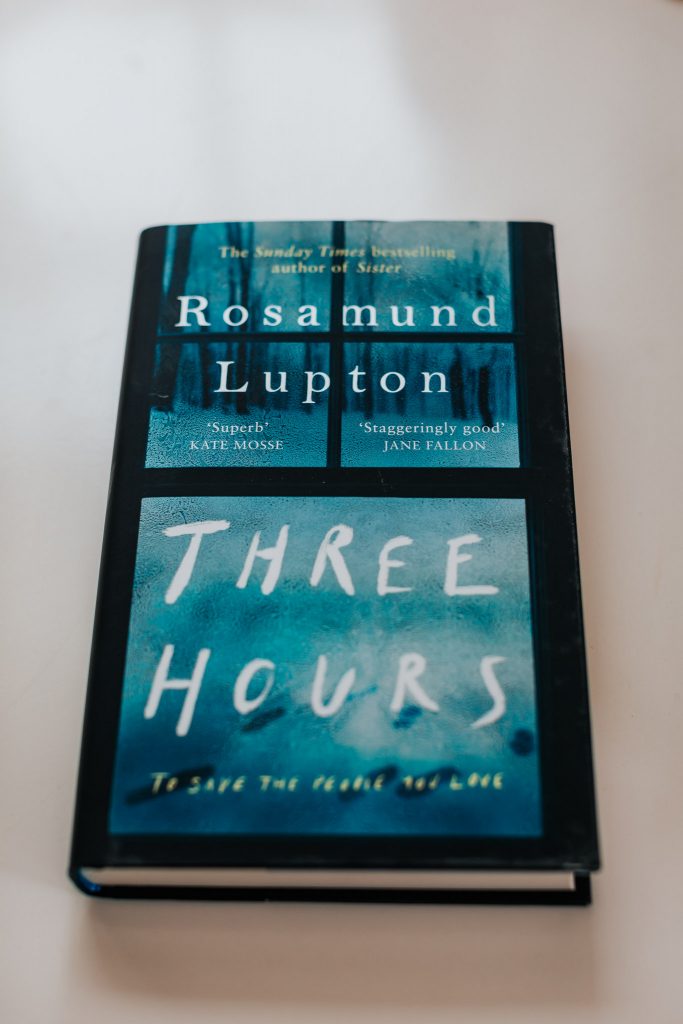 13. Real Life, Brandon Taylor
When I was researching new books to read during lockdown, I came across an interview with this novel's author, Brandon Taylor. In it, he explained that he wrote this book in just five weeks – largely in order to avoid having to relive past angst, experiences or 'ripe emotions' for longer than necessary.
Reliving what it was like to be a queer, black man growing up in America's South, before studying in the Midwest, writing this book was not necessarily an enjoyable experience for Taylor.
Focused on the world of Wallace, our lead character, the book is in many ways a traditional 'campus novel' – following Wallace as he attempts to find an authentic sense of belonging.
However, this book is also much more than this – it is a nuanced, melancholy and multi-layered commentary on Black culture, Queer Culture and finding your place in life.
The only black student on his PhD Biochemistry programme, Wallace struggles to reconcile whether his relatively sheltered college life is 'real life', or just a bubble; removed from the ugliness of the outside world.
As a result, and as Wallace begins to meditate on this more and more, his friendships seem fake and his place in society ambivalent.
A complicated, beautiful and precisely written book, 'Real Life' might not be a blockbuster thriller, but beneath its quiet narrative, you'll find something equally as provocative and engaging.