In May of this year, we excitedly embarked on one of our favourite sponsored ambassadorships to date. Over the course of the summer months, we were invited to discover the UK's Historic Royal Palaces. From learning about the Tudors at Hampton Court Palace, the Victorians at Kensington Palace and modern history at Hillsborough Castle and Gardens, we've thoroughly enjoyed a summer brimming with history, culture and awe-inspiring architecture.
To round up our ambassadorship, we've compiled some of our favourite facts about the palaces (and the token castle); all of which we've learnt along the way. They are the type of facts that are ideal for squirrelling away for the next pub quiz, and we hope you find them as delightfully quirky as we did.
So, and without further ado, below are our 10 favourite facts that we've learnt as Historic Royal Palaces ambassadors.
10 Fun Facts about the Historic Royal Palaces
1. Queen Victoria Loved to Dance
It was on our trip to Kensington Palace that we learnt a little known fact about Queen Victoria.
Known as a monarch in mourning following the death of her beloved Albert, Queen Victoria always seemed to me to be the sombre type. During our fascinating tour of the Queen Victoria exhibitions – Victoria Woman & Crown  and Victoria: A Royal Childhood – however, we came to realise that in her formative years, Queen Victoria was quite the life and soul.
Walking up to a rather glamorous pair of long, satin silver shoes, we were told how Queen Victoria adored to dance and was quite the talented dancer. With a love for the ballet and opera, dance was one of Queen Victoria's passions. Indeed, even at eight months pregnant, Victoria would often be the last one standing on the dance floor.
Her love for dancing is brought to life by her dresses, some of which are on display at the Woman & Crown exhibition.
Historic Royal Palaces members receive exclusive previews to exhibitions across all of the HRP sites. Find out more about membership here. 
2. Henry VIII Loved a Game of Tennis
Arriving at Hampton Court Palace ready for a day of Tudor history, we hadn't quite anticipated the 45 minutes of physical exertion that awaited.
Picturing King Henry VIII as the overweight type (and one certainly with a penchant for a feast or two), we hadn't suspected that physical activity would form such a large part of his life. However, 45 minutes of very sweaty Real Tennis later and we realised how wrong we were.
Walking onto the court, we stood in awe of the fully functioning Real Tennis court that sits on the grounds of Hampton Court Palace. Built by Charles I in 1625, the Real Tennis Court remains a working court today, enjoyed by both amateurs and professional players. It was also here, on a former court at Hampton Court Palace, that Henry VIII developed a passion for the game; becoming quite the accomplished player. An intricate, complicated and distinctly difficult game, we were quietly impressed by Henry's evident athleticism.
For those eager to have a go at Real Tennis, you can book your own taster session at Hampton Court Palace here.
3. The Tower of London is Far More Than a Tower
One of our favourite discoveries during our summer as Historic Royal Palaces ambassadors came about during our day trip to the Tower of London.
Having visited once briefly as miserable teenagers, our memory of this particular Historic Royal Palace was vague to say the least. With hazy memories of the glinting crown jewels, but not a whole lot more, we presumed that the Tower of London was, well – just a Tower.
On our latest visit, however, we discovered that the Tower of London is, in fact, a small bustling community – complete with a doctor's surgery, picture-perfect cottages and even a pub. Thanks to a fascinating private tour led by Chief Yeoman Warder, Pete McGowran, we were shown the labyrinth-like grounds of the Tower of London and learnt more about the community that lives here.
As Pete explained, it's a prerequisite for all serving Yeoman Warders to live onsite. With 37 Warders currently living at the Tower with their families, the Tower of London doesn't only come alive during the day. As Pete described (rather magically), as evening falls and the final visitors leave for the day, the Tower of London fills with its own residents – an entire community playing on its lawns or enjoying a beer at the onsite pub, 'The Keys.'
If you'd like to book your own one-to-one and exclusive backstage tour of the Tower of London, guides are available from 11-12pm on Tuesdays, Wednesday and Thursdays. Prices begin at  £1,200 and this covers up to 10 guests (£120 pp). 
4. There Was Once a Central London Palace Larger Than the Vatican
Visiting the Banqueting House on Whitehall came as perhaps our biggest surprise as Historic Royal Palaces ambassadors. Knowing little about it (indeed, it was the only Historic Royal Palace that we hadn't heard of), we discovered that the Banqueting House was formerly part of a far large palace: the Palace of Whitehall.
Once bigger than the Vatican with over 1,500 rooms, the Palace of Whitehall was the formal residence of the monarchy from 1530 to 1698. In its heyday, it stretched across 23 acres.
So, what happened?
Sadly, in 1698 the entire palace, aside from the Banqueting House, was destroyed in a fire. Although there are some remaining features of the palace incorporated into more contemporary buildings around Whitehall, Banqueting House is the only standing structure that can be visited.
Although small in size, Banqueting House is still a fascinating place to discover, particularly if you look upwards. Adorning its roof is a Rubens' ceiling: a sea of mesmerising canvases painted and installed by Sir Peter Paul Rubens in 1636. Miraculously avoiding the fire in 1698, the canvases were also removed during WW2 to avoid any harm by German bombs.
Visitors to the Banqueting House are encouraged to enjoy the ceiling from the comfort of the bean bags that dot the hall; something we thoroughly enjoyed. Alternatively, for those looking to inspect it in detail, new superzoom technology allows you to embark on a fascinating virtual tour presented in incredible detail.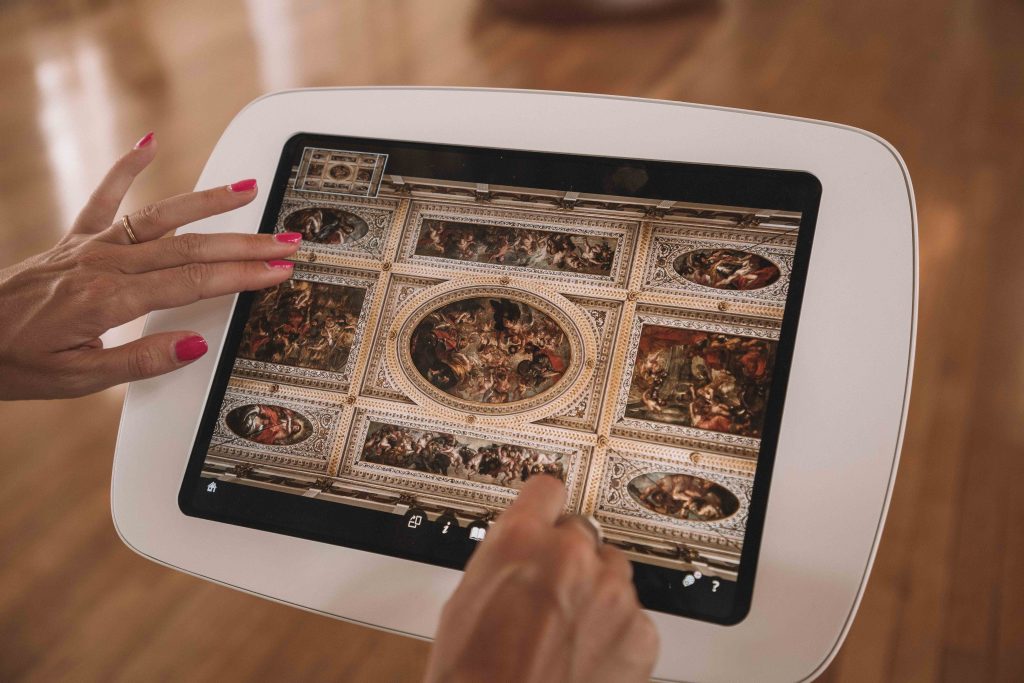 As well as admiring Rubens' ceiling (commissioned by Charles I) you can also see the chilling spot where Charles was executed on scaffold in 1649.
The Banqueting House is free to enter for Historic Royal Palace members. 
5.  Life as a Princess Could be Dull
Living the life of a privileged princess isn't one you'd think would be filled with misery and boredom. A life of sumptuous homes, landscaped gardens and beautiful dresses, surely any monarch's daughter would enjoy a life fit for, well – a king. However, as we discovered during our tour of little Kew Palace, life as a princess could be surprisingly dull.
King George III and Queen Charlotte, who resided at Kew Palace during the summer months, had a whopping 15 children. Often forced to spend their evenings with their parents as Queen Charlotte read aloud from a book, life at Kew Palace for Princess Elizabeth, Augusta and Amelia was less than exciting.
Unmarried, the princesses were forced to continue living with their parents well into adulthood (think early 30s). With their boredom exacerbated by the small confines of Kew Palace, the Princesses would moan about their lack of space; even forced to hang their dresses from their bedroom doors.
What a hard life.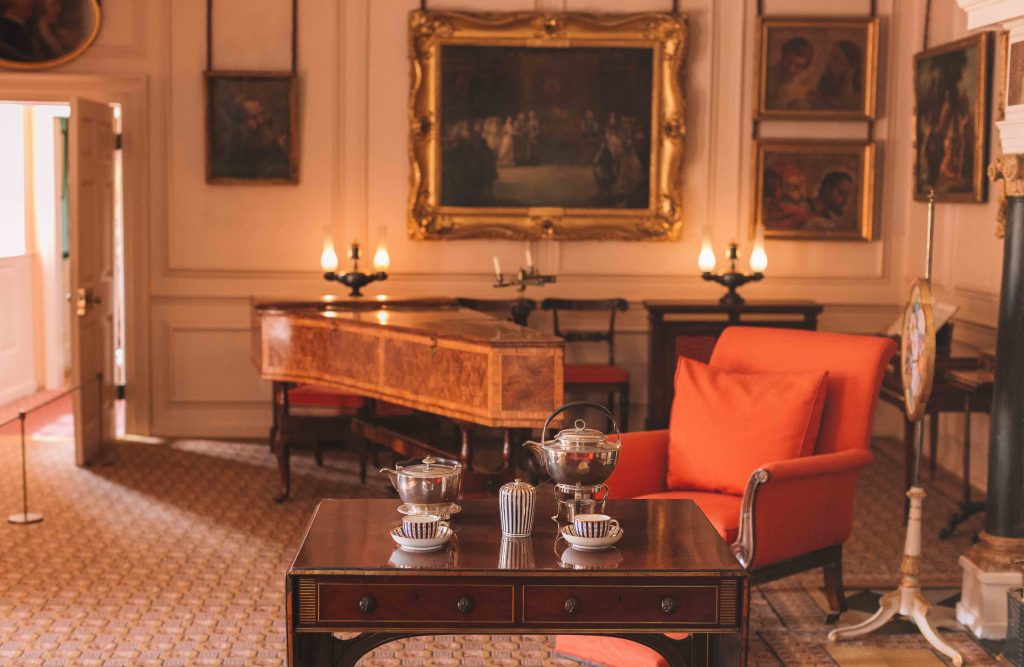 6. The Georgians Used to Rent Pineapples for Display
It was during our visit to Hillsborough Castle that one of our favourite facts was revealed. Touring the breathtaking building, we were told that Hillsborough is home to one of the earliest existing 'pineraries', built in the 1770s. Confused as to why the original owners of Hillsborough, The Hills, had such an interest in growing pineapples in Northern Ireland, we discovered the fascinating cultural history of this humble fruit.
In Georgian England, the pineapple – quite unexpectedly – came to represent the wealth and status of a family. As a fruit that required huge amounts of money to successfully harvest – plenty of fresh manure and a greenhouse on hand – the pineapple came to represent privilege in Georgian Society. In fact, it was so sought after that families would 'rent' a pineapple for display during their dinner parties, in a bid to impress their guests.
By building an onsite pinery, the Hills family at Hillsborough ensured that they had continual access to this much revered fruit – and were therefore prepared for any social eventuality.
Read more about our trip to Hillsborough Castle here.
7.  Tudors Would Only Wear an Outfit Once to Court
During our visits to the Historic Royal Palaces, we were extremely fortunate to be treated to a few behind the scenes tours.
One of these came on our visit to Hampton Court Palace, where we were given a sneaky glimpse of the Royal Ceremonial Dress Collection. It was here that we learnt of the importance of clothes and fabric during the 16th century. A little like the pineapple of the Georgian era, clothes and fabrics became a symbol of an individual's worth and standing in Tudor and Elizabethan society.
Gazing at one particular suit, worn to an open court held by the monarch, we discovered that this intricately embroidered masterpiece would likely have only been worn once by its wearer. Indeed, despite the mind-blowing level of detail adorning this three-piece suit, to wear the suit more than once would suggest a lack of wealth.
So obsessed by their outfits, it's said that there were even high-society black markets, allowing social climbers to discreetly swap outfits in order to spare their blushes.
Read more about our trip to Hampton Court Palace here.
8. The Opening Ceremony of the Tower of London has Taken Place Everyday for the Last Nine Centuries
Gathering in quiet anticipation at 9am sharp, we watched as the Opening Ceremony of the Tower of London began. As the four Regimental Guards, in their iconic bearskin hats, and Yeoman Warder marched past, we watched in wonder as they made their way down to the gates of the Tower of London. Clapping as the gates were successfully opened, we learnt that this ceremony has taken place every day for nine centuries, even during the bombings of World War II.
At night, a similar ceremony, the 'Ceremony of the Keys' also takes place at 09.53pm. Indeed, this is said to be the oldest military ceremony in the world.
This was an incredibly special event to witness and can be booked via tour operators such as Get Your Guide. Alternatively, those with Historic Royal Palaces memberships can book onto exclusive member-only 'Ceremony of the Keys' evening events. Take a look here for more information.
9. The Great Pagoda Was Built Incorrectly
The Great Pagoda of Kew is an oriental masterpiece. Or is it?
Commissioned in 1762 by Princess Augusta and designed by Sir William Chambers, there was one element of this handsome structure that was overlooked.
As we discovered as we slowly climbed its 253 steps, according to Chinese tradition, a pagoda should have an uneven number of floors. Traditionally built with seven floors (to represent the seven steps to heaven), the Great Pagoda at Kew instead has ten. Although this doesn't seem to have harmed the structure – in fact, it's the only surviving original building built in the gardens – it's said that Chinese tourists will give a little shake of their heads before climbing it.
Read more about our trip to Kew Palace and the Great Pagoda at Kew here.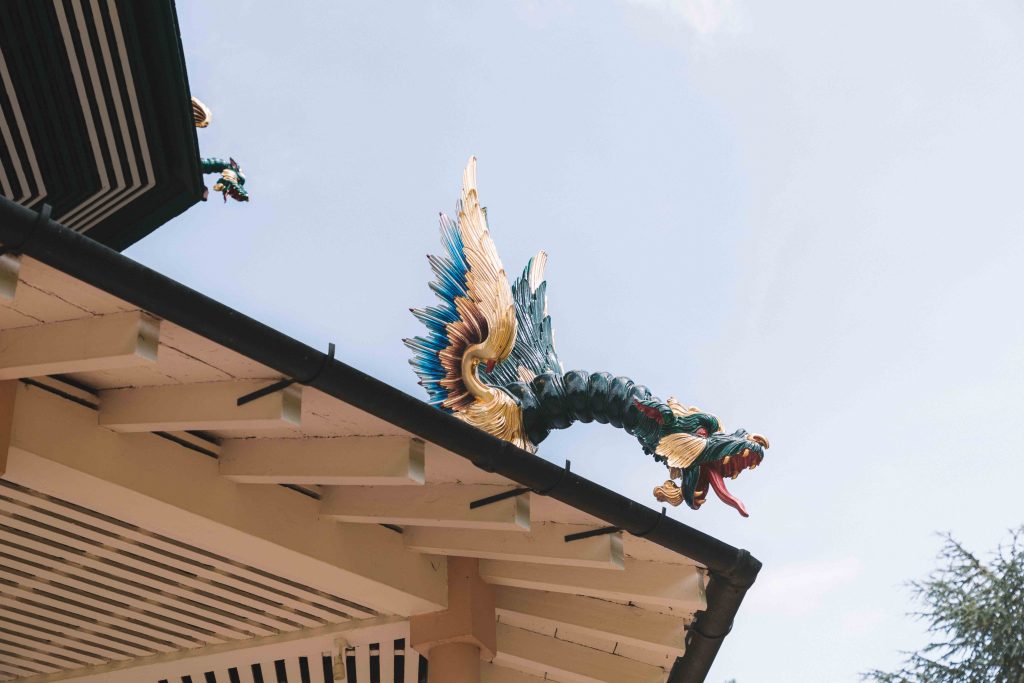 10.  Ravens Have the Intelligence of a 5-7 Year Old
Perhaps the best pub quiz fact to end on comes from our visit to the Tower of London.
A continual presence at the Tower of London since Charles II declared that six ravens must always reside there, we were eager to learn more about these prehistoric looking creatures. Meeting Chris Skaife, the charismatic Raven Master, we were taken to meet some of the newest members to the Tower of London family.
Rounding the corner, we were met by the inquisitive eyes of George (informally Georgie). Still a baby, George came running out of her house at the sight of Chris, clutching a crispy leaf to give to him. Heart melting, I watched her take in the new strangers that had come to see her. Eyes gleaming and head cocked, I realised that little George had far more intelligence than I had ever imagined.
As it transpires, ravens actually have the intelligence of a 5-7 year old child. Quirky, intelligent and unexpectedly cute, the ravens were undoubtedly the highlight of our trip to the Tower of London.
If you want to learn more about the ravens, the Tower of London's newly launched Yeoman Warder Raven Talks provide the perfect opportunity to meet the birds. Hosted by the Yeoman Warders, the talks are currently running until November 2019 and will take place daily, beginning at both 11am and 1.30pm and lasting for 15 minutes.
From dancing queens to adored pineapples, our summer as Historic Royal Palaces ambassadors has left us with a revived fascination with the British monarchy and its history.
From just £53 a year, a Historic Royal Palaces membership is a must for those keen to experience some of these beautiful sites for themselves.
WIN: An exclusive members-only experience – a private tour of the Crown Jewels at the Tower of London
Fun facts aside, we're delighted to be able to offer you the chance to win your very own Historic Royal Palaces tour.
Come and enjoy a fascinating tour of the Crown Jewels before the Tower of London opens for the day. Following this early morning tour, you'll then be able to enjoy the rest of the Tower of London at your leisure.
In order to enter, comment on our latest Historic Royal Palaces photo (here), and tell us which would be your favourite Historic Royal Palace to explore.
Competition T&Cs
The competition will run from Monday 19 August to Sunday 25 August and a winner will be selected at random.
Accommodation and transport costs will not be covered.
Pin for later: 10 Fun Facts about the Historic Royal Palaces