It's the weekend in Hamburg's world famous Fischmarkt and the sun has made a welcome appearance. Ringing my bell, I cycle through the crowds – navigating stalls overflowing with gawping seabream, electric pink peonies and oversized oranges. Competing aromas fill the air: the smell of frying sausages, aromatic coffee blends and Hamburg's favourite hangover cure – fish sandwiches – wafting past. I pass a group of partygoers who have joined the market from the nearby clubs on the Reeperbahn, ending their night over trays of Labskaus – a traditional dish of pickled herring, beef mince, beetroot and fried egg. Passing them are those who are just starting their day, browsing goods from the makeshift stalls nestled inside the boots of cars. 'Moin!' people shout across the crowds – Hamburg's signature greeting echoing along the warehouse lined street. Somewhere, a ship's horn blows and a few startled gulls take to the skies: a reminder of the city's lifelong love affair with the sea. Cycling through this early morning scene, the sun glittering on the surface of the famous River Elbe, I couldn't think of any place I'd rather be.
My weekend in Hamburg, a city I knew little about, looking to be far better than I had anticipated.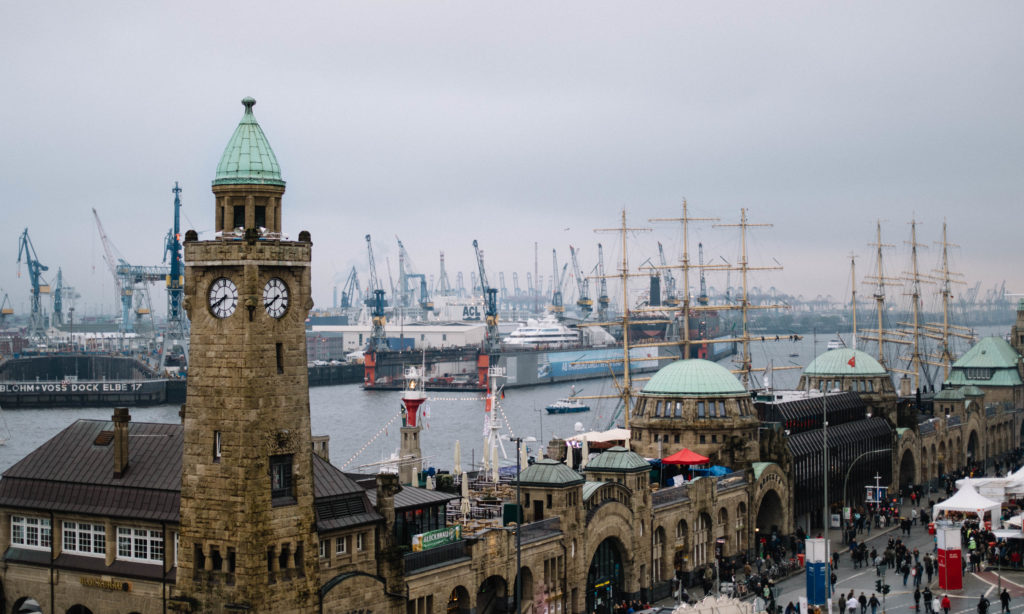 Hamburg, Germany's second largest city, often fails to make travel headlines. Somewhere between Berlin's techno clubs and hipster scene, and the well-heeled streets of Munich, Hamburg goes overlooked. Indeed, prior to visiting the city, I would have been pushed to tell you anything of Hamburg's attractions. This is understandable.
Closer to Denmark than it is to many of its German equivalents, Hamburg's isolated geographic location has meant that the city has been less occupied by the dealings of the country below it, and more concerned with the cold Baltic waters surrounding it. A city connected to over 170 countries, via 900 ports, Hamburg has, since its early days in the Hanseatic League, shrugged off its wholly German character and instead adopted a distinctly cosmopolitan personality: dealing with silk traders from Asia, tobacco merchants from South America, and sailors from the humid shores of Mumbai.
Like many seafaring cities, Hamburg boasts an entirely different character from its landlocked peers; one built on a passion for the unique, a tolerance of the different and a Columbus-esque sense of adventure. As my guide told me when I first arrived: 'in Hamburg, the world's your oyster'.
Below is a round-up of our weekend in Hamburg and things to see and do in this watery city.
A Weekend in Hamburg: take a boat trip
My weekend in Hamburg began, aptly, with a boat trip. I was visiting over the city's most important annual festival: the hafengeburtstag, or 'Harbour Anniversary.' It's difficult to overestimate the importance of the harbour and the pride Hamburg's residents feel towards it. To honour this, a large, internationally-recognised festival is held each year, recalling the year 1189 when Emperor Frederick Barbarossa granted Hamburg's merchants the freedom to trade. Eight hundred and twenty eight years later, and the city is still reaping the rewards of this decision, declaring itself one of Germany's wealthiest cities.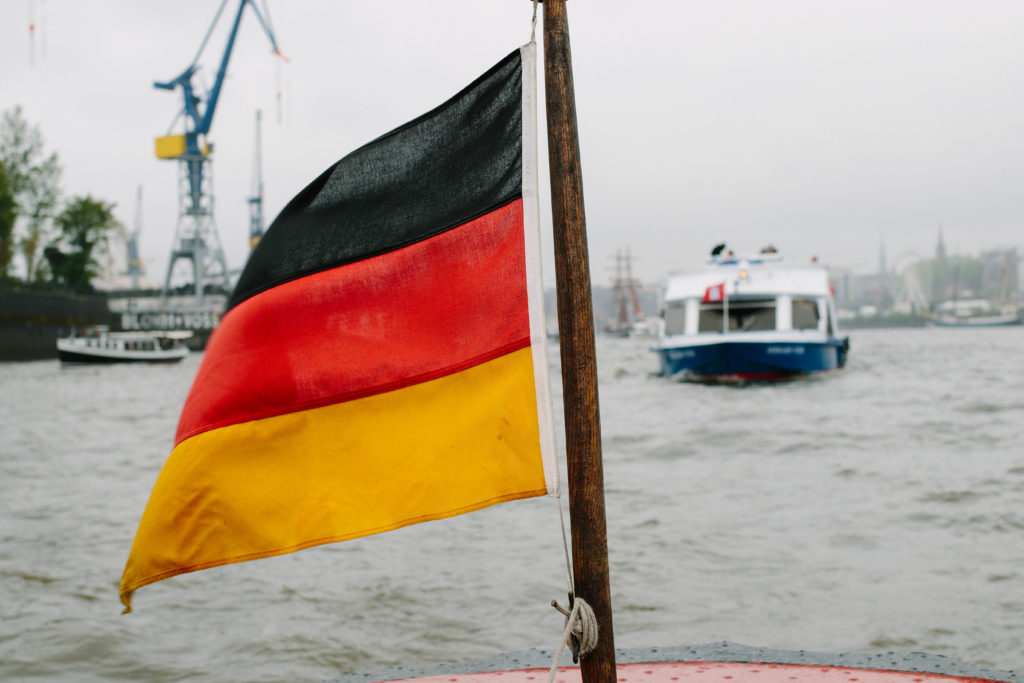 Hamburg's notorious 'gentle rain' now falling, I walked tentatively down the wooden planks to our boat: a traditional German barge that would have transported goods along the winding River Elbe.
Our captain for the day, dressed in a heavy coat and traditional captain's cap, was also a successful local businessman, owning one of the city's hotels. However, in his spare time, he enjoyed nothing more than taking to the waters – something I sensed was a pastime shared by many of his fellow residents. Salty sea air and open waters run in the veins of these Hamburgians. As we began our journey, we were met with hundreds of other boats: some were traditional barges like our own, others – elegant sailing yachts, historical steamboats and industrial freight ships. An enormous cruise boat led the way; a proud big sister to the gaggle of smaller vessels. Horns blaring, tooting and beeping, we were all here to join the parade. Our guide explained that each year over 300 boats from around the world joined this maritime festival, sailing up and down the river in an enormous display of nautical tradition.
As we bobbed behind in our little wooden boat, clutching steaming cups of coffee and herring sandwiches, I felt quite proud to be part of such a big event.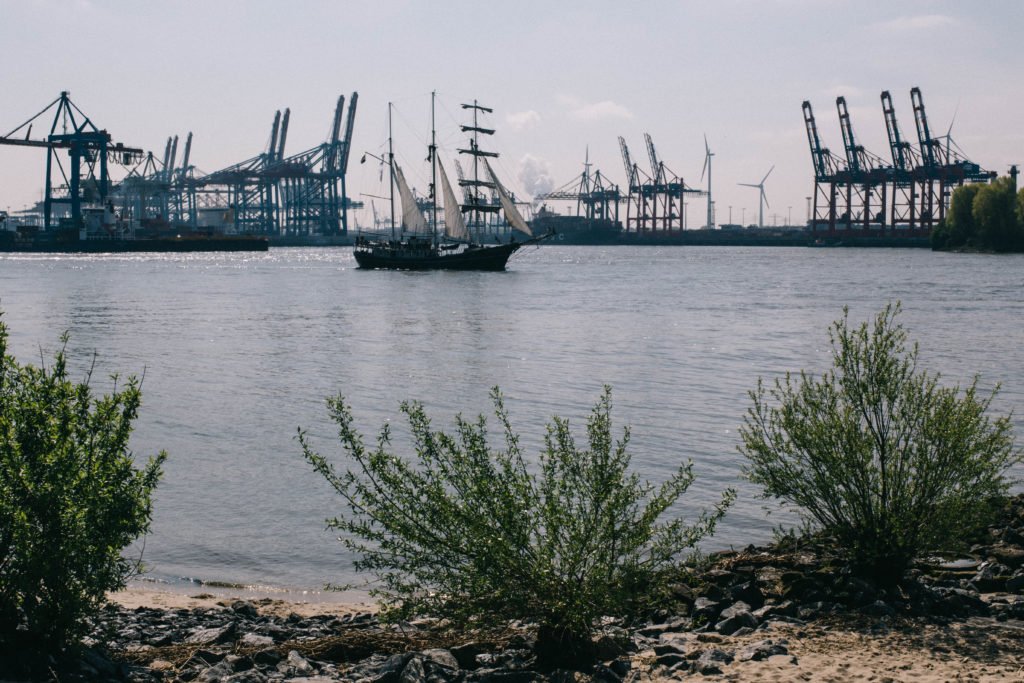 By the evening, the festival had hit full swing. Lining the banks of the river, including Hamburg's floating dock – Landungsbrücken – were hundreds of stalls selling everything from beer to sugar coated waffles. A concert was being held nearby, with crowds dancing and singing to an Abba tribute band. The hundreds of boats, now sparkling and glittering in the evening light, continued their parade, casting light beams up into the sky. The climax of the night was an enormous firework display that lit the River Elbe up in pinks, purples and shimmering gold. An enormous cruise ship sounded its horn and the little boats followed: a final salute to the waters that form the lifeblood of this city. As the boats set sail, leaving the river and heading out to sea, a few residents dabbed away tears – a testament to the enormous sentimental attachment that Hamburg has to its maritime history.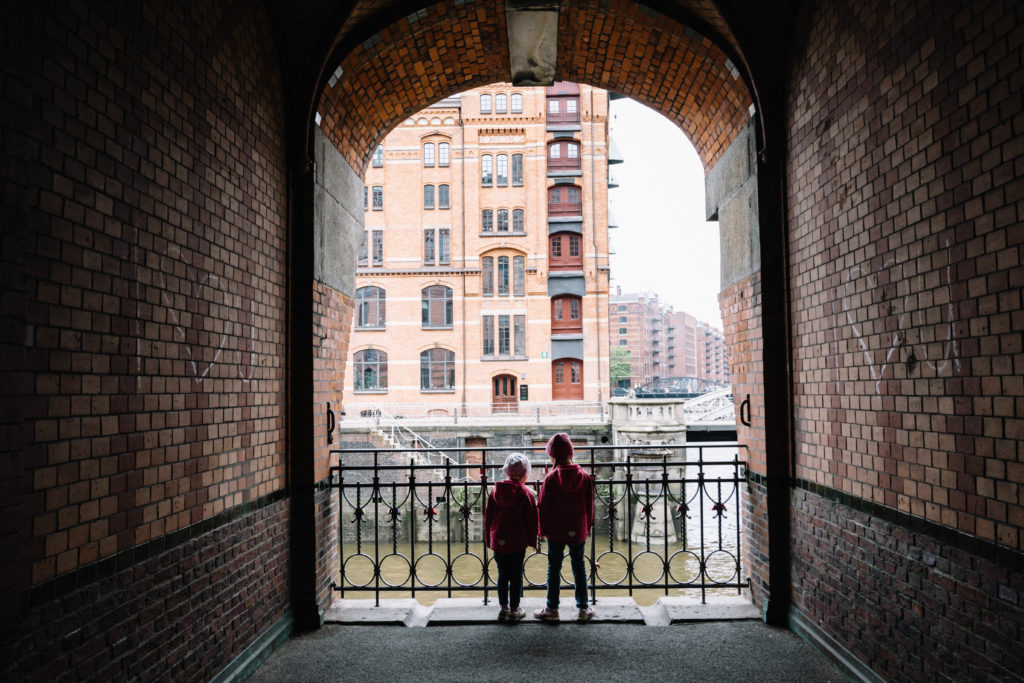 Where to stay for a weekend in Hamburg
Returning to our fantastically decorated hotel, 25hours Hotel Hafencity, after an evening bracing the cold Hamburg night, we had a chance to finally appreciate its interior. Designed to represent Hamburg's industrious character, with an industrial chic design (the rooftop sauna can be found within an old shipping container), the hotel is also a nod to the city's seafaring character – with each room designed like a cabin and photographic portraits of sailors dominating each wall.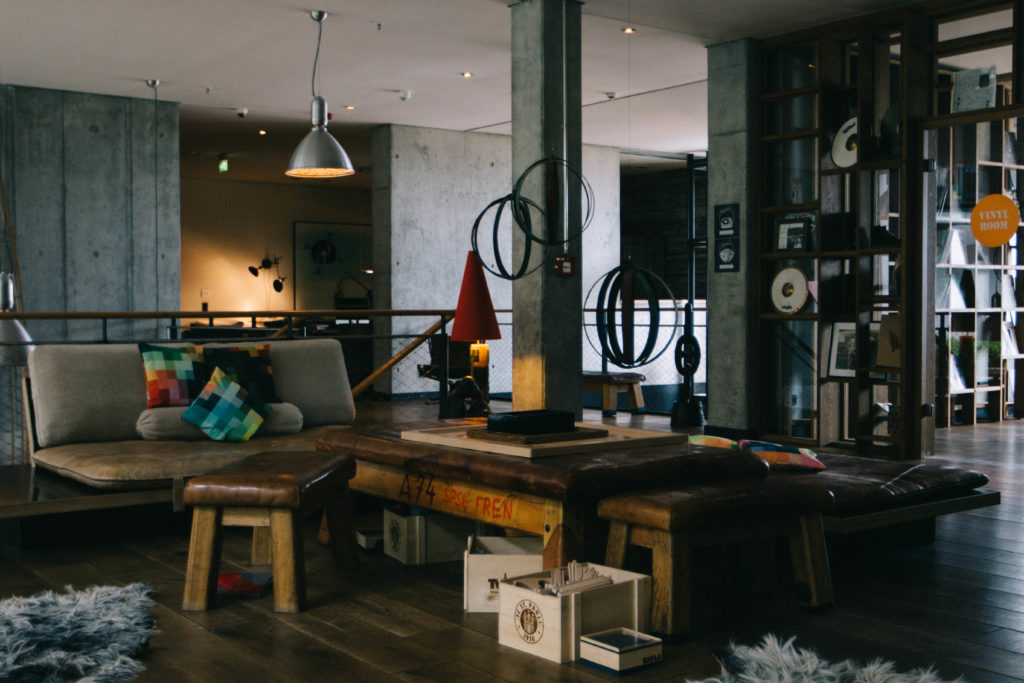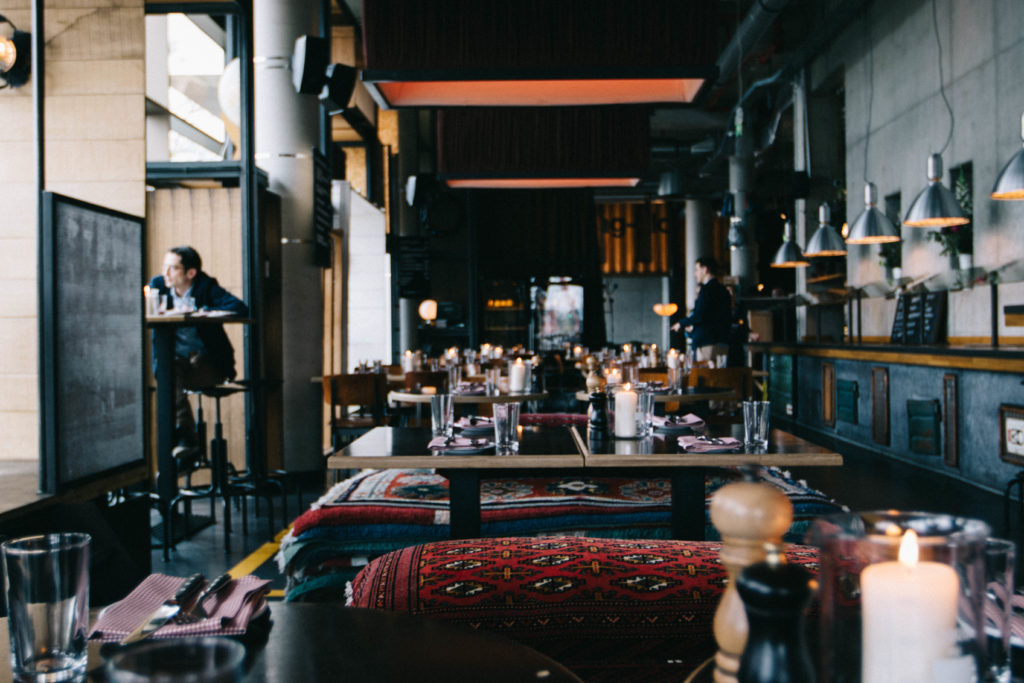 A Weekend in Hamburg: explore the Portuguese Quarter
'Obrigada', I said, carrying a traditional Portuguese custard tart over to my table. The owner of the café smiled, flicked her tea towel over her shoulder and turned to her children, talking to them hurriedly in Portuguese. They nodded sulkily, before heading slowly upstairs. Taking a forkful of the thick, creamy tart and watching the little family, I felt like I was in the middle of Lisbon; the small crowd around me speaking a mix of Spanish and Portuguese. I was, however, still in the heart of Hamburg; nestled in the middle of the city's established Portuguese Quarter, or Portugiesenviertel. Beginning in the 1960s, when Portuguese families moved to the city to work at its prosperous port, the area sits just behind the Landungsbrücken harbour and occupies just a few streets. Yet these streets are thriving, brimming with authentic Portuguese tapas restaurants, pastelerias and popular bars – Portuguese flags hanging proudly over balcony railings. If you're looking to recreate a little Mediterranean sunshine in the middle of wintery Hamburg, this is a fantastic area to explore. Be sure to head to O Pescador, for plates of juicy calamari, or Pastel de Nata, for the city's best baked delicacies. Close to this area is also Hamburg's treasured St. Michaelis Church, a building whose soaring spire was the first thing that returning sailors would see as they made their way up the famous river. Cited as one of Northern Germany's most beautiful baroque churches, its candle-lit interior and 20 metre high alter is a wonderful place for quiet contemplation, or alternatively a sacred spot to pray for those sailors, still at sea.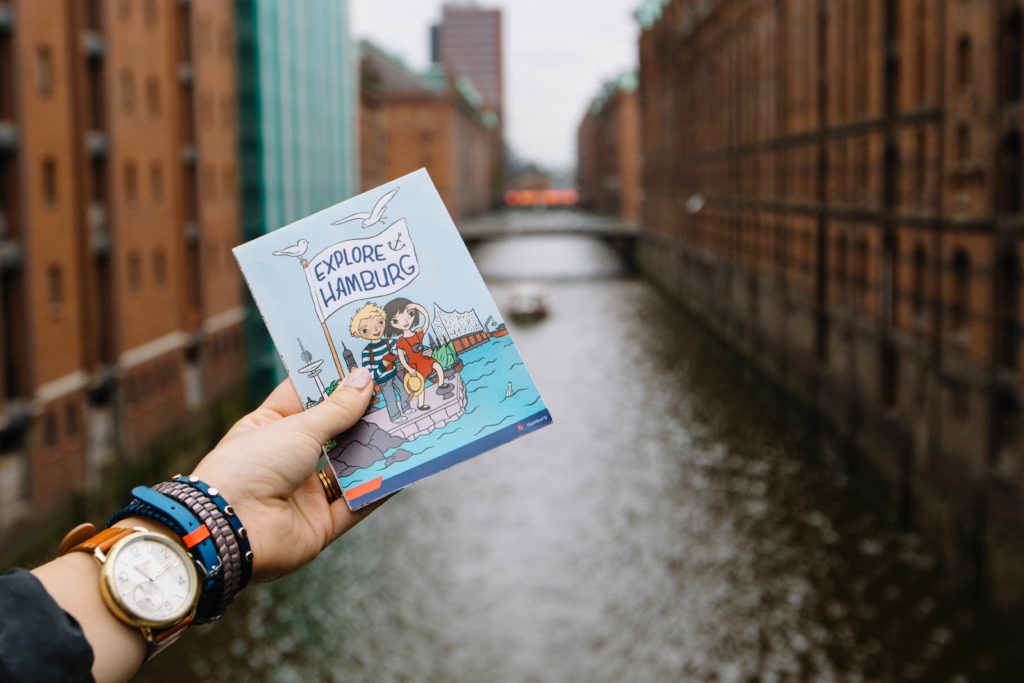 A weekend in Hamburg: discover the St. Pauli district
A short walk from here awaits St. Pauli,  an incredibly popular part of the city. Once one of Hamburg's less salubrious quarters, St. Pauli was the traditional stomping ground for sailors looking to wile away the hours in bars and brothels.  'A girl in every port', as the saying goes. Today, the area is still host to legalised prostitution (and stag-dos remain at large), but it's also an area where residents, young and old, come to join the crowded bars, restaurants and music venues. Walking though the area's Reeperbahn – a street brimming with sizzling street food, bars and music halls – it's impossible not to get caught up in the atmosphere. A testament to the open-mindedness of Hamburg, here strip clubs sit alongside elegant music halls, home to orchestras and renowned composers. Bars of rowdy tourists are housed alongside vibrant restaurants, filled with young families enjoying a meal. It's the sort of melting pot to be expected from a city who has, for nearly 800 years, welcomed sailors and emigrants from 170 countries –  a city shaped by sea winds and trade routes.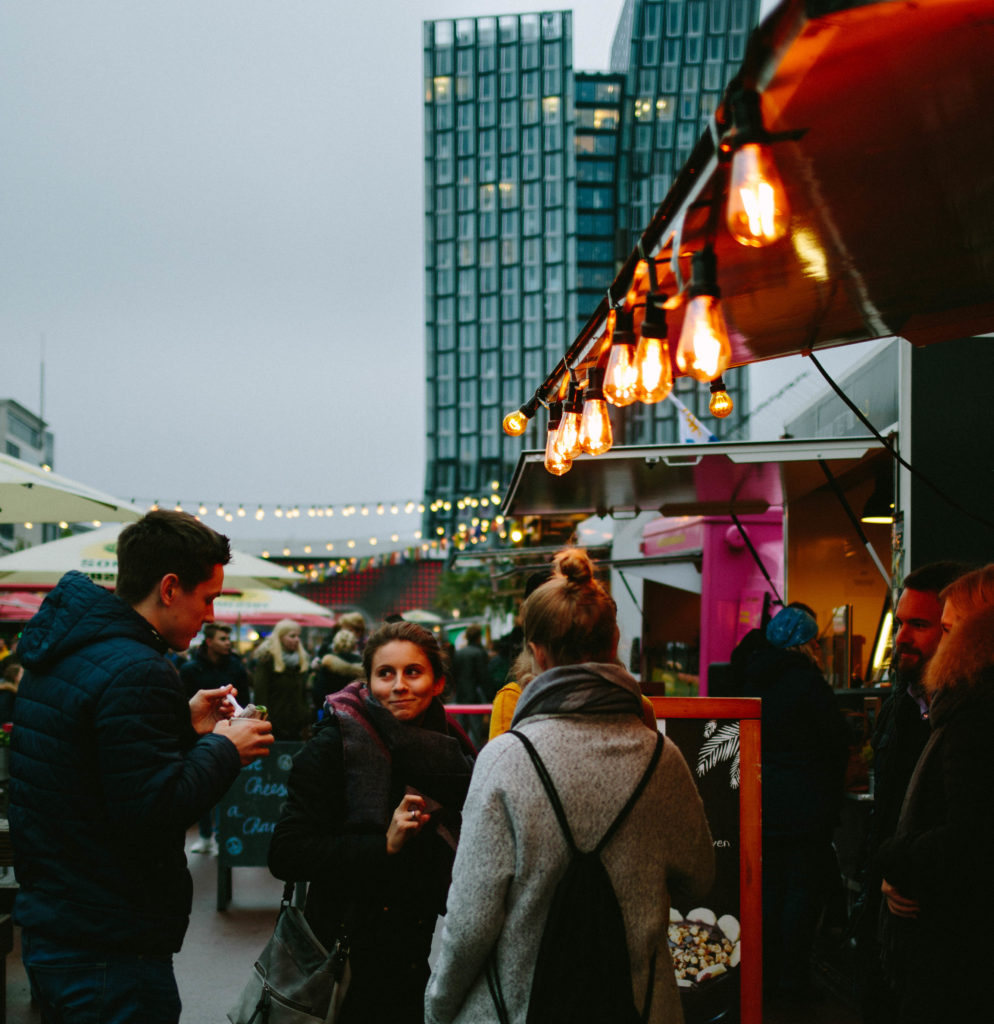 Walking through St. Pauli, it's impossible to ignore the enormous range of music on offer. From up-market jazz halls, to pop up rock gigs in the middle of the street, it seems that whilst Hamburg is devoted to the sea, it also has a mistress: music. Indeed, you might remember John Lennon's famous line: 'I was born in Liverpool, but grew up in Hamburg' – a reference to the training ground that the city provided the Beatles, from 1960 – 1962. With hundreds of different music venues and boasting to be the birthplace of composers such as Brahm, Hamburg's music scene dominates the city. With diverse venues such as Uebel & Gefährlich – a once World War II Nazi bunker – and Hamburg's famous The Golden Pudel, the city is a tapas of musical styles, exciting sounds and eclectic venues.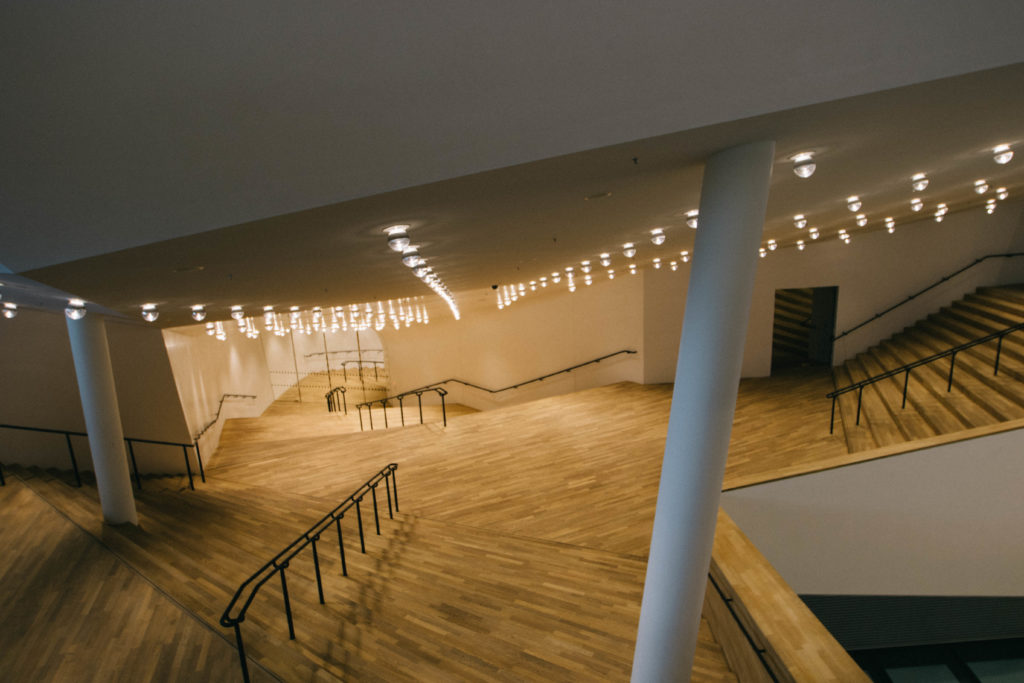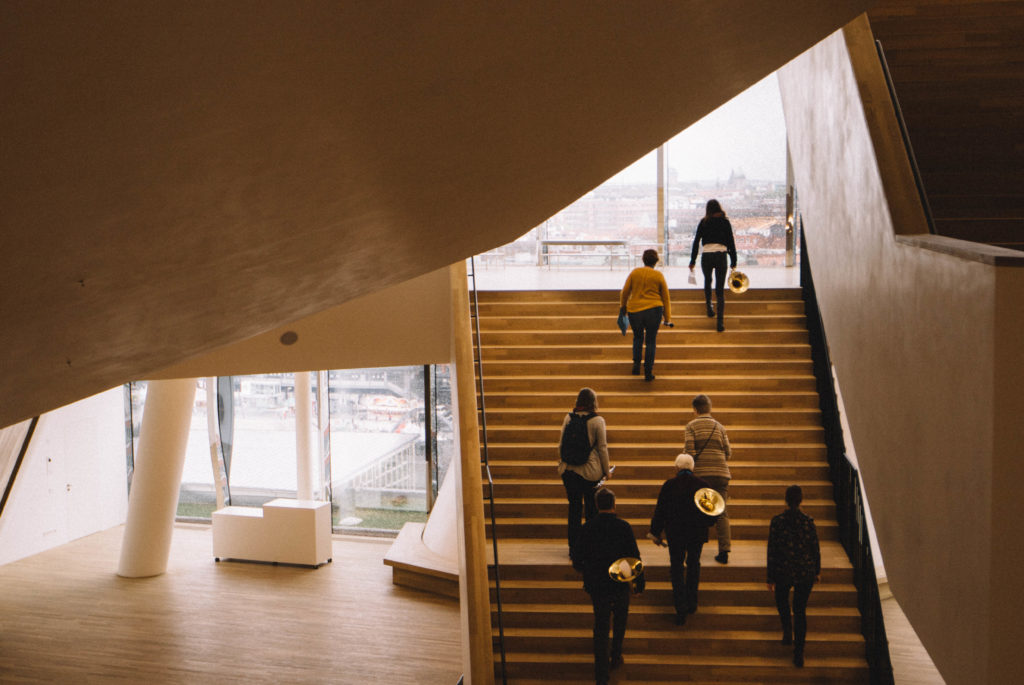 A Weekend in Hamburg: a visit to Elbphilharmonie
Perhaps the city's most valued haunts is the newly completed Elbphilharmonie: an enormous concert hall that rises from the city skyline like a giant wave. Taking over twelve years to complete, this glass-clad building, filled with smooth, undulating wood and enormous light spaces, is undeniably beautiful. Arriving on a quiet Saturday morning, the sound of piano recitals drifting through the entrance, I could have spent my entire day here. Now Hamburg's central tourist attraction, the Elbphilharmonie offers two concert halls, the largest being the Grand Hall. Stepping inside, watching as the local orchestra practiced for their afternoon recital, it was like being inside an enormous, shimmering pearl. From the roof hung thousands of hand-blown lights, lighting the hall like swarms of fireflies. The rows of seats curved, forming gentle waves of their own. The building was the perfect gesture to the city's two passions: music, housed within a giant wave. This is one of the main attractions in Hamburg, a well-worth a visit.
Whilst the Elbphilharmonie is perhaps the modern depiction of Hamburg's lifelong affair with the sea, the UNESCO protected Speicherstadt – the world's largest warehouse complex – is its historical representation. Built in 1883, the area is filled with towering red brick buildings, overlooking Hamburg's 'fleets' or canals. It feels strangely similar to downtown New York, steel bridges guiding you through the large buildings. Whilst small (much of Hamburg was bombed entirely during World War II), this area is a reminder of the city's rich seafaring heritage and beauty. It is also filled with eccentric places to eat, including the nearby Oberhafenkantine, a wonderfully wonky building that pitches forward, causing the dangling lights to permanently slant sideways.
A Weekend in Hamburg: a bike ride to Blankense
A city connected to 170 countries, with over 104 diverse quarters, I spent my last few hours in Hamburg exploring one final side of this eclectic city. Having cycled through the early morning Fischmarkt, we headed out along the river, towards the city's Blankense area. Once belonging to Denmark, this area sits outside of the traditional city walls and traces the route of the River Elbe out to sea. Riding alongside the sparkling water, passing beaches filled with families and dog walkers, central Hamburg soon faded behind us.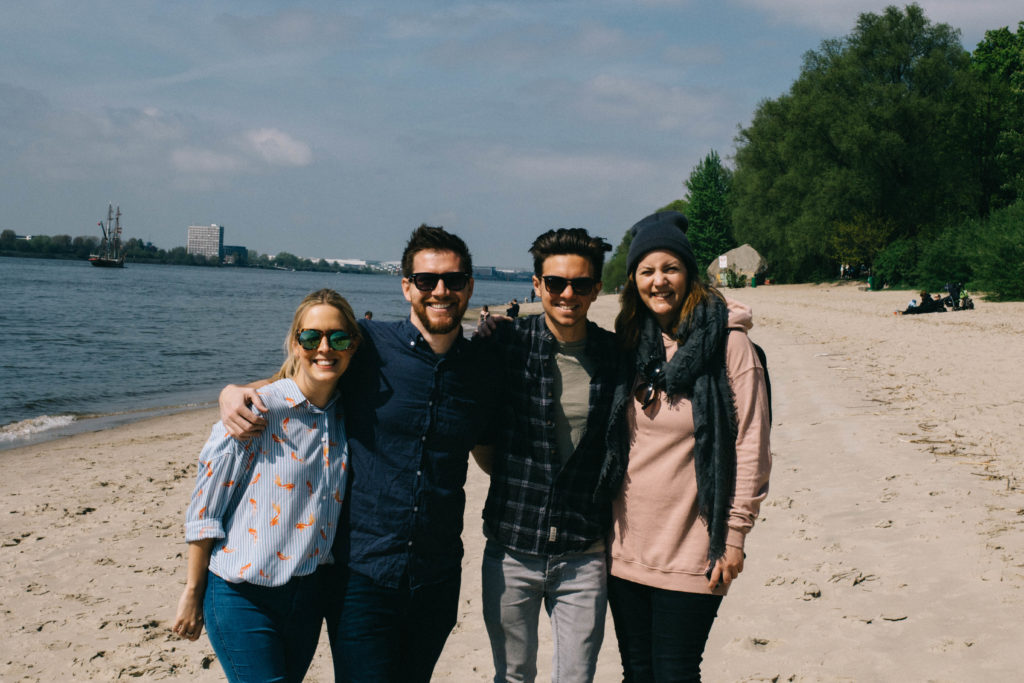 Suddenly, traditional, white panelled houses appeared, surrounded by bright, flower-filled gardens. Winding lanes, shaded by elm trees and apple blossom led us further along the river. It was idyllic: the strong sea winds turned to a gentle river breeze. We finished our bike ride at the Blankense harbour: the Rivera of Hamburg. Sitting down with a cold Astra beer and a plate of freshly fried fish, I looked out over the water that surrounded us: a continuous feature of this city. The sea, the water and the river, is what the city thrives on, culturally, financially and physically. Even those who have moved here, have come simply to be close to it. As one guide told me: 'I wanted to be able to look out to sea, every day'.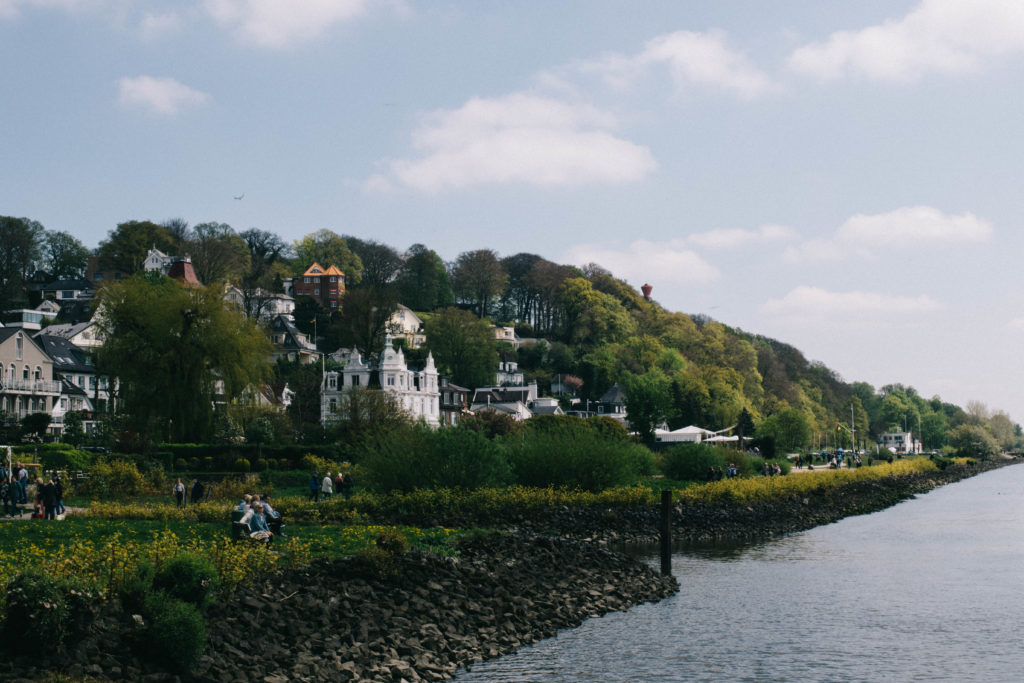 After a weekend in Hamburg, this how I know view it – a city that has always looked firmly out towards the ocean. A city made from exotic trade routes, the tall tales of sailors and roaming sea winds. It's a city that whilst geographically isolated, has formed its own distinctly Hamburgian culture, with little care to be the most popular, or most-visited city in its country. Hamburg is instead looking forwards: its eyes fixed firmly on the horizon.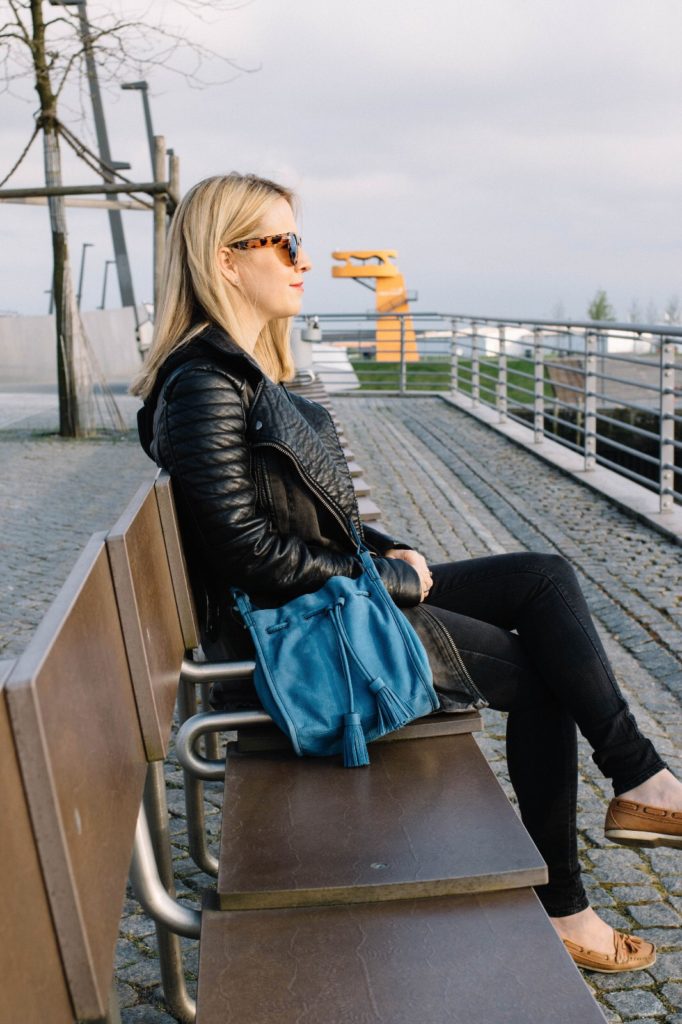 Pin our Guide to a Weekend in Hamburg: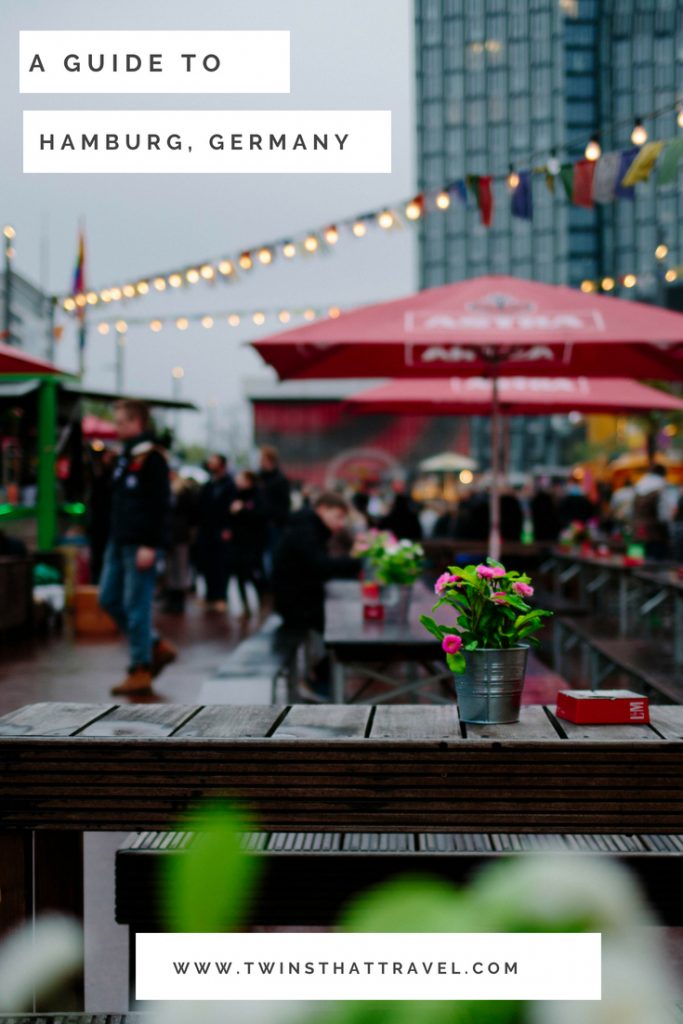 Looking for other European city break inspiration? Take a read of the below: