This guide to the best baby and parenting subscription boxes for 2022 contains affiliate links.
Thanks to the global pandemic, which saw people stuck almost permanently inside their homes, the subscription box market has enjoyed something of a golden age. Starting life as a product of the beauty industry, the versatile subscription box has gone on to conquer almost every imaginable sector. This includes the arrival of baby and parenting subscription boxes.
The ideal service for sleep deprived and time poor families, subscription boxes are a brilliant way to stay on top of you, and your baby's, needs. From food to clothing and toys, it seems there's a subscription box for every part of your parenting journey.
Additionally, baby and parenting subscription boxes are often a brilliant money-saving and sustainable alternative to last minute supermarket dashes or shopping sprees. Forget spending £30 on a baby grow that'll be horrifically stained within 3 hours, savvy parents are now opting to rent an entire wardrobe for their baby, for the same amount every month.
Below, we've rounded up our favourite baby and parent subscription boxes for 2022; covering food, toys, clothing and nappies. The basic staples for everyday life with a baby, these boxes will help make life that little bit easier, whilst saving you both money and, in some cases, the planet.
The Best Baby and Parenting Subscription Boxes for 2022
Clothing Rental Subscription Boxes
When I first found out I was pregnant, I didn't even  consider – or perhaps register – the need for a clothing subscription box or rental service for my baby. In fact – and if I'm honest –  I'm not sure I'd have even been particularly interested in using one; so captivated I was by the idea of dressing my child like a miniaturised Stockholm native.
And dress him I did. It was a novelty, a rite of passage, that I thoroughly enjoyed – for the first three months, at least.
It was around this time, after I'd changed my aggressively refluxing baby for the eighth time in one day, that my passion for baby fashion began to fade. Not only did I no longer particularly care what my baby was wearing, I was also becoming increasingly aware of how little use the clothes were getting.
As piles of outgrown baby clothes began to form in corners of my home, I decided it was time to reassess the way I dressed my spewing infant.
Having recently made the switch to the toy rental subscription service Whirli, I decided to investigate whether there was the same alternative for baby clothes. Much to my surprise, I discovered a host of brilliant (and sustainably-focused) baby clothes subscription boxes on the market.
With a sobering 350 million tonnes of baby clothes (estimated to be worth £140 million) going into landfill each year, I decided it was time to rent, rather than buy, my son's clothes.
It's one of the best parenting decisions I've made yet.
1. Bundlee
Bundlee was the UK's first baby clothing rental/subscription service.
Designed to help families reduce clothing waste (it's estimated that there are a whopping 183 million items of outgrown clothes filling UK homes today), Bundlee offers a fantastically sustainable alternative to filling your baby's wardrobe.
Bundlee offer two monthly plans to choose from, which both allow you to rent 15 pieces of clothing, before returning them for a larger size once your baby outgrows them.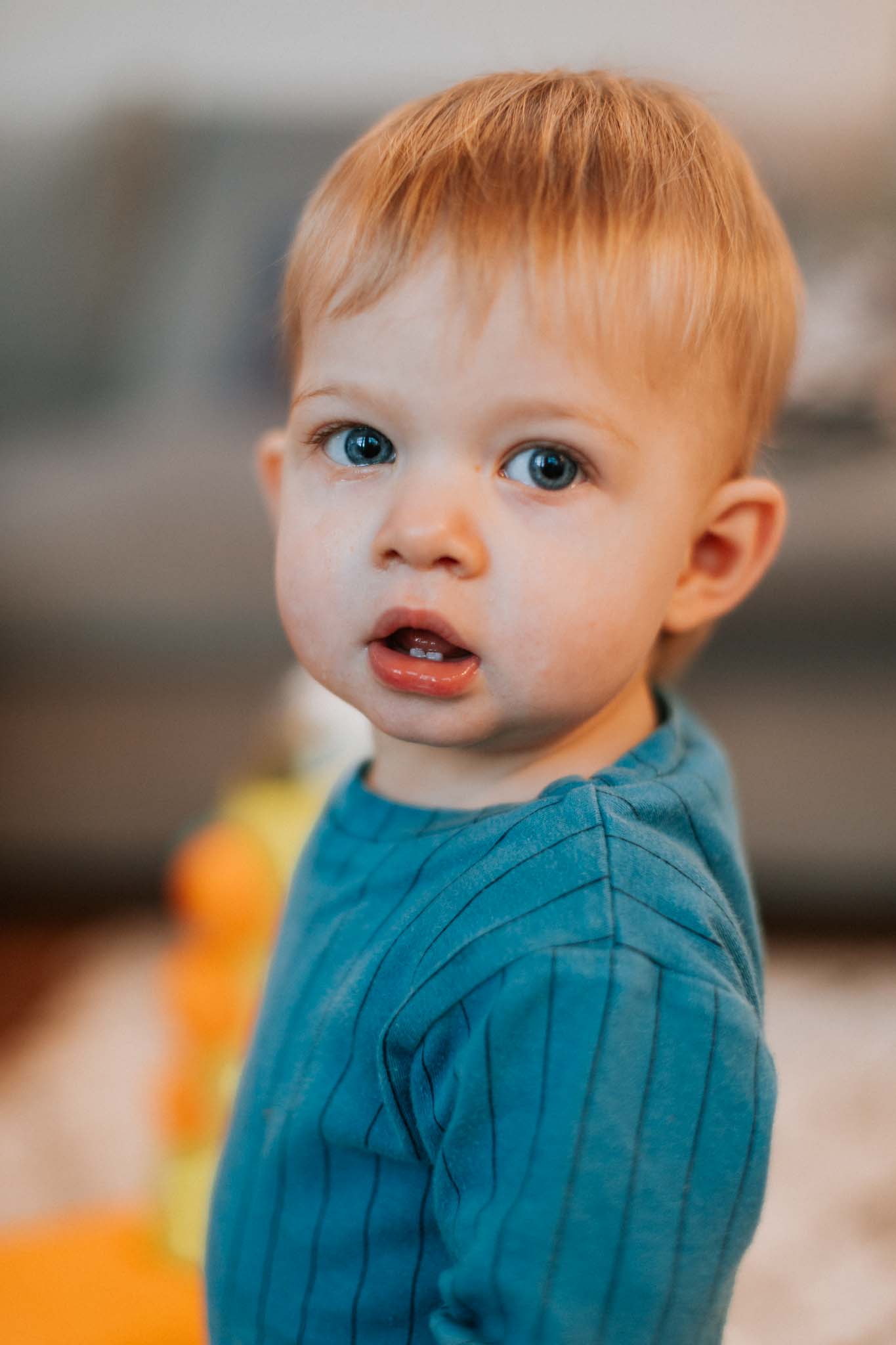 1. The Capsule Subscription
The capsule subscription plan provides you with 15 pieces of clothing per month, chosen by the Bundlee experts. You can choose between a unisex, girls' or a boys' subscription.
We are currently trialling this plan and are hugely impressed by the range and quality of clothing we've received so far.
The 15 pieces consist of baby wear essentials including: t-shirts, long sleeve tops, bottoms, sleepsuits and vests.  Durable, thick, comfy and long-lasting, the clothes are absolutely ideal for two adventurous 11-month olds.
In our subscription bundle, we received a mix of Bundlee's own brand garments (which, reassuringly, are produced in a female run factory in the UK) and also a variety of Bundlee's premium brand partners, including Baby Mori.
As huge fans of Mori, we were really impressed that these items were included in the capsule subscription bundle. Super soft and long-lasting, the Mori brand is an expensive one and so to use them in a rental capacity was an unexpected bonus.
In the (likely) event that the clothes get stained or damaged, there's no need to panic. The monthly subscription cost includes clothing insurance. For those clothes that are too damaged to reuse, Bundlee will recycle or break down the fibres to be used again in new garments.
You can read more of Bundlees sustainable pledge here.
Cost: £24.00 per month (saving £200 on the estimated worth of the bundle). 
2. The Personalised Subscription
The personalised subscription plan from Bundlee allows you to select 15 pieces from Bundlee's premium brand partners, including: Mori, Mini Rodini, Patagonia and Dotty Dungarees.  These partner brands are carefully selected by Bundlee, ensuring they align with their own sustainability values and ethics.
The estimated cost of the 15 garments in the personalised subscription is an impressive £500, but can be rented for just £39.00 per month.
Having now used Bundlee for a little while, we can genuinely say it will be one of the baby and parenting subscription boxes that we'll use well into the future.
Cost: £39.00 per month
2. Dotte
Although not technically a subscription service, Dotte is another brilliant brand focused on sustainability when it comes to baby and children's wear.
An online platform for buying, selling, donating and recycling clothes, Dotte provides a 'full circle' remedy for tackling fast fashion.
In order to recycle your baby's clothes, you simply order a bag here. This is for damaged, ripped or stained clothes that have come to the end of their life. Once received, Dotte will ensure these garments are recycled and turned into new and exciting things; like car seat padding.
As well as providing a market place for buying and selling baby and children's clothing, Dotte also offer their exciting resale collective. The collective consists of premium brands such as Tobias & The Bear, Turtledove London and Another Fox. If you own an existing piece of clothing from one of the collective brands, you can list to sell it on the resale collective and when sold, the brand will pass on a discount to you for your next purchase.
3. 9plus1
9plus1 is another wonderful baby clothes subscription box/rental service, available for babies aged 0-12/18 months (dependent on the size of your little one).
A little differently to Bundlee, 9plus1 instead offer access to premium baby brands that might otherwise be too costly or wasteful to buy for a fast growing baby. The premium brands offered include, Little Green Radicals (one of our favourites), Fresk, Serendipity and Kite Clothing.
9plus1 also, rather brilliantly, provide access to a wider range of wardrobe items, including: outerwear (coats) and matching clothing sets. A little like Whirli (see below), if you 'love' an item of clothing, you can buy the piece to keep, rather than sending it back – an aspect of this service that we love.
9plus1 offer two plans:
Everyday: this allows you to select 10 pieces for your baby per month, costing £39.99 (they estimate that the average worth of this bundle would £450.00).
Premium: this plan allows your to select 15 pieces of your baby per month for £44.99 (the average worth of this bundle would be £675.00).
The price of the plan also covers insurance for the clothing if they become stained or ripped, while any unusable pieces will be up-cycled or recycled. For this reason, they are another favourite of ours when it comes to great baby and parenting boxes for 2022.
Cost: £39.99 – £44.99 per month
Toy Subscription Boxes
1. Whirli
With modern and colourful branding, Whirli – a toy rental service – arrived on the baby and parenting subscription box market to great acclaim.
A toy subscription service to not only help parents save money, but to also combat society's flippant consumption of plastic, Whirli allows you to rent toys for as long as your child (or you) wish, before returning them and ordering a new haul.
The best bit? If your baby takes a particular shine to a toy, you can buy them to keep (often at a discounted price).
In order to use Whirli, you can choose between a number of subscription plans that provide you with a set number of tokens to use each month. Plans begin at £9.99 with over 1,000 toys on offer (each costed at a different 'token' price).
We currently enjoy the 'Toy Box' plan, which costs us £14.99 a month and provides us with access to a huge selection of toys, for babies through to much older children.
A Whirli subscription is perhaps one of my favourite baby and parenting subscription boxes for 2022. Additionally, you can also buy gift vouchers or gift a toy, if you don't want to invest in a subscription.
Use 'TWINS30' at checkout for 30% off your Whirli subscription.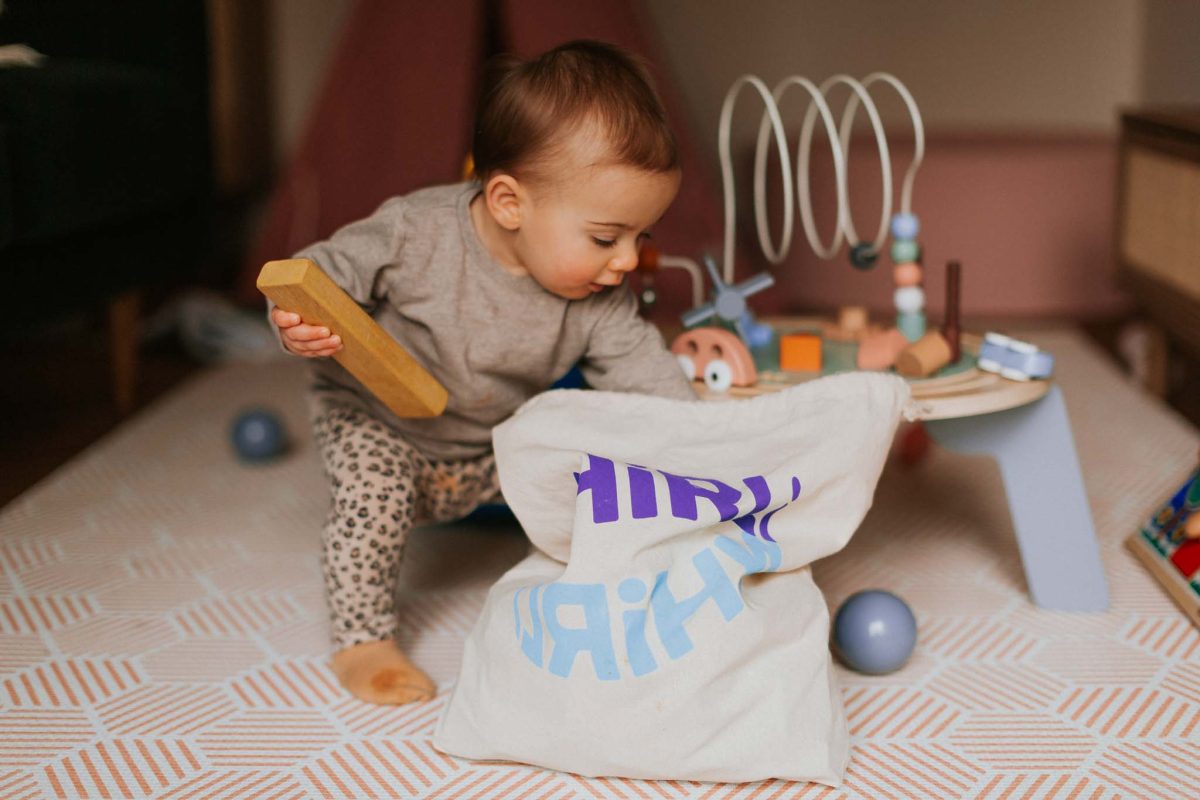 2.Lovevery
'Play with a purpose' is the ethos of Lovevery; a Danish brand whose play products are designed by bonafide educational experts.
A toy subscription box, Lovevery will send you a play kit based on your child's age.  This is a more customised toy service when compared with Whirli, with a variety of personalised options on offer, e.g. even down to choosing the ethnicity of a doll.
When signing up to Lovevery, you'll be prompted to give your child's name and date of birth. This will then provide you with an overview of the subscription boxes that you'll receive over the course of the coming months, up until your child reaches 36 months.
Payment options: Lovevery is easily one the most expensive baby and parenting subscription boxes on the market. Each box costs £80.00, with the option to pay per box, or alternatively pre-paying for 3 or 4 kits, which provides you with some additional savings.
3. Little Sensory Box
The Little Sensory Box offers a 'Baby's First Year' sensory play service. Focusing on quality over quantity, the quarterly subscription box (4 boxes over the course of a year), will see you from newborn through to 12 months old, with key sensory products landing on your doorstep to help your baby both learn and develop.
The subscription boxes also come with a downloadable 'Ways to Play' guide, to help your baby get the most out of the toys.
For time pressed parents, the Little Sensory Box will deliver timely and age appropriate toys through your letterbox and is also the ideal present for any new parents. I signed up to this subscription box when Olive was born and was really impressed by the quality of the toys we received.
The Little Sensory box also have a great online shop for more general baby and toddler toys.
Price: £43.97 per quarter (4 boxes in total)
Use TP10 at checkout for 10% off The Little Sensory Box
4. Bookabees
Booksabees is a monthly box brimming with handpicked books and activities, perfect for your little one.
These monthly curated boxes contain books to suit your child's age and interests, as well as (fun) educational activities. The books arrive in a lovely personalised box, with your child's name on and would make a lovely gift for an avid little book bug.
This is an incredibly affordable baby and parent subscription box, for just £9.99 a month for one book, £19.99 for three books and £29.99 for five books.
Food Subscription Boxes
Although there are plenty of meal time subscription boxes on the market, I was keen to find one that would cater better to baby weaning and the palettes of small people. Below are, what I believe, the best available.
Oddbox
Oddbox is a food subscription box service dedicated to reducing food waste.
With over 3 million tonnes of food wasted before it even leaves farms in the UK, Oddbox is dedicated to trying to ensure that all food is eaten. Embracing all the different 'shapes and sizes' of vegetables and fruit, Oddbox provide a loving home for the misshapen and deliver it to your front door.
Oddbox offer an assortment of fruit and veg boxes in sizes small, medium and large. I have chosen to trial the small fruit and veg box for Olive's weaning journey. Not only does it mean I have a guaranteed delivery of fresh fruit and vegetables each week, it also pushes me to experiment with different recipes and ingredients.
Price: £10.99 – £19.99 a month. 
Mammamade
For those short on time when it comes to preparing healthy, organic meals for your baby, look no further than Mammamade.
Offering a huge range of super-food filled meals and snacks for your baby, all designed by nutritionists, Mammamade ensures feeding your baby is not only easy, but extremely healthy.
You can subscribe to a host of meal plans, based on age or 'confidence', and you can choose between weekly, fortnightly or monthly deliveries of 14 – 24 meals. We trialled the Mammamade meals and found them a lifesaver for busy evenings or mornings, when we hadn't had time to prepare anything. The finger food was a particular hit, and quick and easy to prepare in the microwave.
Price: £33.00 – £55.00 per bundle, dependent on quantity.
Piccolo Subscription Box
A favourite of both Olive and Henry, Piccolo is a great option for those who enjoy feeding babies on the go. Alongside their very popular 'pouch' meals, Piccolo's food subscription box offers a personalised service that is tailored to your baby's age, preferences and dietary requirements.
As well as a formula box and pouch box option, you can also select a 'cooking' option – which will fill your box with pasta sauces, stock cubes, pastas and lots of delicious additional snacks.
This is easily one of our favourite baby and parenting subscription boxes for 2022.
Price: From £25.00 a month with free delivery.
Nappy Subscription Boxes
1. Kit & Kin
Perhaps one of the most popular nappy subscription services on the market, Kit & Kin is the brain child of ex-Spice Girl, Emma Bunton, and baby industry veteran, Christopher Money.
A natural and sustainable alternative to off-the-shelf nappies, Kit & Kin offer gentle products that are not only biodegradable, but are largely plant-based. Additionally, the brand has recently developed a (now) award-winning reusable nappy.
The Kit & Kin nappy subscription box is versatile and easy to use. Simply choose the nappies you want (included in the subscription are the brand's own 'eco nappies'), how many you want and in what size, then lastly decide on your shipping frequency.
According to the site, most families require 4 packs of nappies a month, totalling £29.96, including free delivery.
Alternatively, you can buy their items separately, including their fantastic reusable nappies.
Cost: on average £29.96 per month.
2. Joone, Paris
Declaring themselves to be 'the perfect nappy subscription' service, Joone is the creation of Ph.D. and former university professor, Carole.
Determined to make the nappy industry more transparent, Carole created Joone with the intention of 'sharing it all'; including toxicology and clinical reports for their products. Joone also claim to have set the highest standards for traceability, quality and workplace ethics.
Claiming that their service means that you can get ethical, chlorine-free nappies for just 26p each, Joone offer a number of different subscription packages. These include nappies only, nappies and wipes, and the 'perfect training pants' subscription service.
One thing we love about this brand is their commitment to fun and stylish designs. Changed each season, these include festive designs, fun watermelon-inspired summer nappies and beautifully illustrated pants featuring tiny ballerina mice.
More expensive than Kit & Kin, 114 nappies a month will cost you approximately £49.99. 
Joone also offer a number of beautiful bundles, perfect to gift new mothers or babies. Entirely customisable, our favourite is the Perfect Maternity Set and Perfect Weekend Set (which includes all nappies and wipes you'll need for a weekend away).
Joone are now high on our list as one of our favourite baby and parenting subscription boxes.
Cost: approximately £50 a month for 114 nappies (no wipes).
3. Peanut & Poppet
A cloth nappy based subscription service, Peanut & Poppet is a little brand with big plans.
Created by Katrina, mum of two young boys, Peanut & Poppet is a warm, family-run company that introduces cloth nappies into your life with ease. Dedicated to making using cloth nappies as accessible and easy as possible, Peanut & Poppet's subscription service (and starter packs), take the confusion out of switching to cloth, or reusable nappies.
Another great service are their 'hire kits' – that allow you to give cloth nappies a try before committing to buying them.
Peanut & Poppet's subscription boxes start at £25 (also known as 'stash builders'). Each month you will receive at least one complete nappy (and an extra item with a 10% discount applied). The 'stash builder' approach is a fantastic way to build your cloth nappy collection during pregnancy (or to add your current nappies). Included in the boxes are also an array of brands and styles, giving you the chance to find out what works best for you and your baby.
Cost: the 'stash builder' subscription boxes start at £25 per month for one cloth nappy.