Our love affair with Instagram began four years ago, when we opened up our fledgling account in the hope of finding some like-minded travel lovers to share our experiences with.
Fast forward four years and quite unexpectedly, Instagram – an app we once used to add filters to our Facebook photos – now underpins our  job as travel bloggers. From simple imagery, to stories and 'going live', we've enjoyed our Instagram journey as both the app and TTT have continued to grow and evolve.
Last week, however, our role as 'passive' Instagram users changed when we were unexpectedly invited to trial Instagram's brand new feature. Launching on 20th June, we were asked by Instagram to create content designed for its latest feature, ahead of the launch date. Beside ourselves with excitement, we agreed, and just a few days later we found ourselves huddled in front of a video call with Instagram's Head of Emerging Talent, Whitney Rosenthal.
Having recorded a podcast with Whitney at Instagram just a couple of months earlier, we had listened curiously as she continued to highlight one particular Instagram tool: vertical video. Nodding, we presumed her passion lay in simply creating more video content for the Instagram feed itself.  What Whitney was hinting at, however, was of course something far bigger: IGTV.
A new app that is both standalone and inbuilt, IGTV allows you to watch long-form (up to an hour) vertical video. It's an app that for us is a true game-changer, allowing us to finally bring video content immediately to our already established Instagram community.
And so, armed with this top-secret information, we set off to Finland with an assortment of filming devices, ready to capture our first vertical videos. These were, rather surreally, pre-loaded onto Instagram's platform ahead of the big launch (view our Helsinki and Tampere  IGTV videos here).
Having had a week to play around with shooting in vertical, both on our phones, Canon and GoPro, we thought we'd therefore put together a guide on what IGTV now means for creators and how to get the best experience (and engagement from it).
Here's everything you need to know:
Why vertical video?
Firstly, why film in vertical at all? It's a question we wondered during our podcast interview with Instagram, and one they gave us three persuasive answers to:
60% of digital video globally is consumed on mobile
We hold our mobiles vertically 90-98% of the time
Vertical video is 6-9 times more engaging than horizontal
It was the third fact about vertical video that really stood out for us, and something we already suspected. Just like a portrait photo in Instagram, a vertical video takes up more space in your feed, thus increasing your chances of people stopping to engage. However, whilst one-minute vertical videos were already possible, creating any meaningful content in 60 seconds was difficult.
Shooting on camera for IGTV
Working with a DSLR camera is our norm, and although we anticipate making some videos on mobile, we wanted to make shooting with our Canon 7D work for IGTV. This is particularly so for brand work, where the quality of our videos remains incredibly important.
Shooting Horizontally (if you still want to be producing content for YouTube)
Working out how best to shoot for both horizontal and vertical platforms with our Canon was initially the trickiest part of our venture into IGTV, but having wrapped our heads around it, it's fairly simple:
If it is an option, ensure you're shooting in 4K to ensure the best results when adapting the content for vertical video
Create the film in iMovie or Adobe Premiere Pro as you normally would (or in your favoured editing software)
We used Premiere Pro to then create the vertical 'sequence' required – i.e. the custom frame in which our video would slot and be automatically re-sized. Note – you can't make vertical presets in iMovie.
The sequence preset for vertical video is 1080 x 1920 (detailed further below)
If you're not sure how to make a custom sequence in Premiere Pro, take a look at this YouTube tutorial, which we used! One of the great things about the software is that you can also reposition key frames within your content, i.e. if you want to move an object more centrally into the frame, you can do so.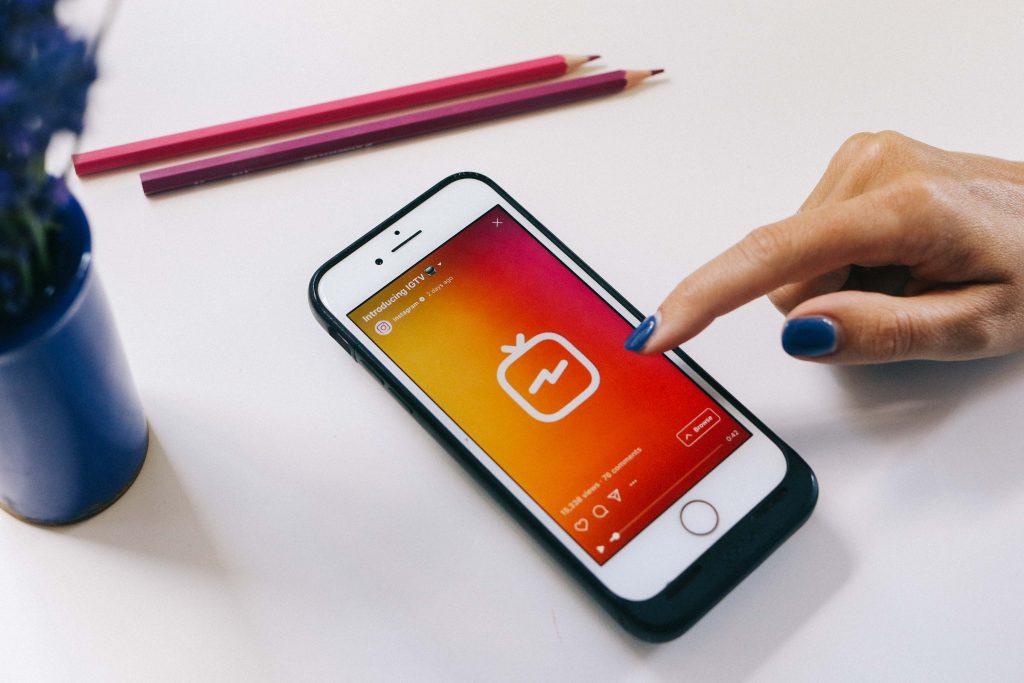 Shooting Vertically for IGTV (recommended)
If you're not too fussed about continuing to film horizontally (as we weren't), then by far the easiest way to capture DSLR vertical video is to simply film in portrait. Dependent on your make of camera model and lens, this might vary a little – however, we have had perfect results simply from using a 35mm lens and our Canon 7d, which provided an automatic 1080 ratio. Once uploaded to IGTV, it not only fitted the screen perfectly, but we lost neither any video quality nor experienced any cropping.
Converting to MP4
When using Premiere Pro, we did encounter an issue when the video was exported to our phones. As the files were saved as mpegs, we needed to convert them to MP4 first.
We discovered the quick workaround of opening our video file in QuickTime before exporting from there in 1080 presets. Once we had done this, the file could be read by our phones.
Shooting on GoPro for IGTV
Shooting vertically on GoPro is easy, provided you have a suitable mount or grip. However, as users of the Karma Grip (a stabiliser), filming vertically isn't possible (this will also be the case for drone footage etc). We therefore needed to find a work-around in which to shoot vertical video. Whilst not giving you perfect vertical imagery, the settings below (provided you keep what you want to shoot in the centre) means you'll be able to lose some of the wider aspects, whilst still creating a great video.
GoPro Settings:
4k, 4:3, 30 fps OR
2.7k, 4:3, 30fps (60 fps for slow motion)
Having tried both, and moved them into vertical video on Premiere Pro, I would recommend sticking with 4k wherever possible, as ultimately some quality will be lost when the video is cropped.
Shooting on your phone for IGTV
Of course, shooting on your phone is what Instagram want you to be doing. With no concerns regarding getting the dimensions right, filming on your phone is intuitive and easy.
Below are Instagram's own suggestions regarding handy apps to both capture and edit mobile video content.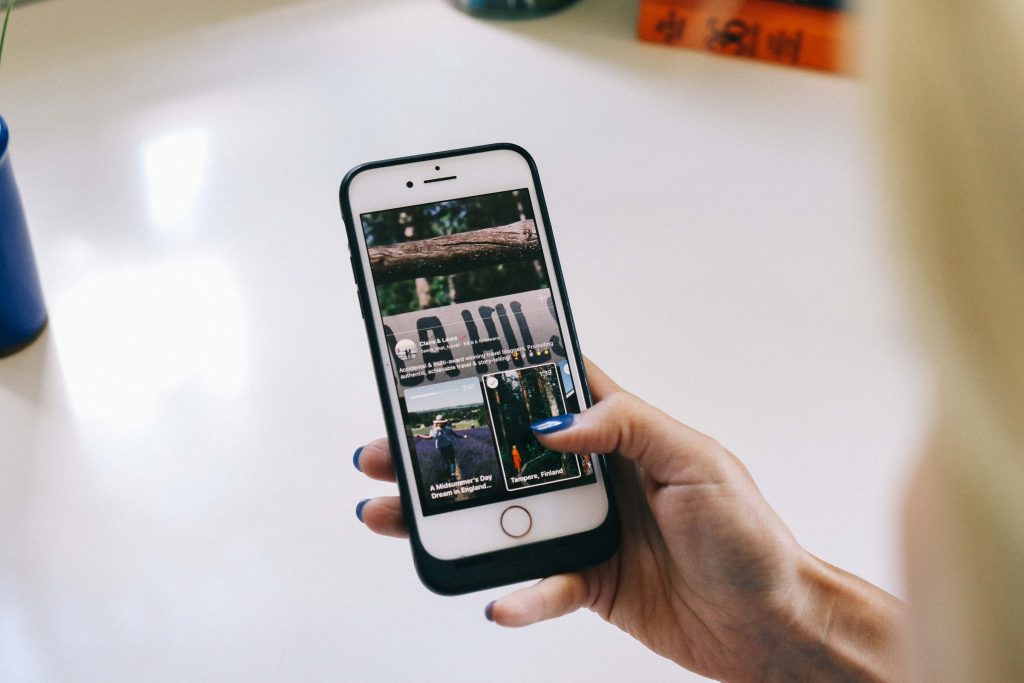 Apps to capture vertical video on your phone
UltraCorder (for android users)
Mobile apps for editing vertical video on your phone
Technical Specs for IGTV video:
Instagram provided the incredibly useful guide below, concerning the specifications required to upload to IGTV (which can be done by desktop or using your phone). We have tried both interfaces, and experienced no problems with either.
Videos should be vertical (not landscape) with a minimum aspect ratio of 4:5 and maximum of 9:16

The video resolutions for 9:16 are 2160 x 3840 (4k), 1080 x 1920 (1080p) and 720 x 1280 (720p)

Your video files should be in the H.264 codec MP4 video format. 

The maximum file size is 3.6GB for up to 1 hour videos on desktop

The max file size for uploading on Mobile is 650MB for uploading up to 10 min videos.

You can upload a custom JPEG file to use as your cover photo, but the maximum resolution is 2,000 pixels wide (vertical only)
Why we think IGTV is worth investing in
IGTV will take a while to embed; as users and content creators adjust to an additional medium. However, whilst it's in its infancy the opportunity offered by this new platform is as perhaps as pronounced as it will ever be.
The (very real) opportunity for exposure and growth: if you are to consider all of the images currently on Instagram, most will agree we've reached a saturation point. Due to the sheer volume of imagery, it's incredibly difficult to see your own content rise to the top of the pile and ultimately, be seen. However, this is not the current case with IGTV. As content creators adjust to life in vertical, so there is a vacuum of content – a vacuum that if you move fast enough, you can fill. The result? Better exposure, better engagement and we hope – a growth in followers. Indeed, our first two IGTV videos were featured on the 'popular page' on IGTV.
New sharing options: as IGTV rolled out, so users were introduced to a new and intuitive way to share their own (and others) Instagram content. Although perhaps not revolutionary, the ability to immediately share an Instagram photo in stories (via the little paper plane icon), means people are now able to share each other's content easily and quickly. Instagram have even ensured your handle appears at the bottom. Our thoughts? This is Instagram's version of the retweet, and something we'll see being used more and more. It's a great user-led way to gain visibility and exposure without relying on the algorithm.
Leading the way for brands: the introduction of IGTV has caused yet another shift in social media and digital marketing. Just as brands have begun to steady the ship in terms of working with Instagram users (via imagery and stories), so they will need to once again re-think their strategy. Cue: you. If you are able to start making videos, gaining traction and engagement, you can offer brands an easy and safe introduction to IGTV. Why not be their safe pair of hands?
There's more to come: As with any new feature, IGTV will continue to surprise us. From access to the latest music to enhance your video, to talk of eventual monetisation opportunities through IGTV, this is only the beginning – we promise.
Results so far from IGTV
It has been less than 48 hours since IGTV launched and our two videos went live. Conclusions so far? It's already showing promising results. Whilst our most popular video on YouTube made it to the heady heights of 2,000 views (and our lowest 94), our IGTV videos have both currently received in the realm of 20,000 + views in 48 hours.  Perhaps it's down to the current lack of video content on the platform as creators find their feet, but we have found IGTV to be much more intuitive and effective in promoting and sharing our video content.
We can't wait to see what the future holds.