Capri – a rocky island located off the bay of Naples – is perhaps one of the most famous and glamorous spots in Italy. Long before today's current celebrities were arriving by helicopter, the Romans were already populating Capri; making it their own holiday spot. And so, naturally being the famous and glamorous sort, we were keen to experience a day trip to Capri whilst visiting the Amalfi coast.
Our day trip to island was one of the highlights of our three-week adventure through Italy, and the perfect day trip for anyone looking for beauty, glamour and history combined.
Here's our guide to get the most out of a day trip to Capri.
How to Get to Capri from the Amalfi Coast
Planning your day trip to Capri couldn't be simpler, with the island being served by ferry from a number of ports.
We caught the ferry from Positano, which had already sailed via the town of Amalfi further up the coast. You can also catch a ferry to Capri from Sorrento and Naples. The journey from Positano was around 50 minutes and was less than 20 euros each. Alternatively, for around 200 euros, you can jump in a water taxi (private boat) if you're staying along the coast. This will provide you with a bit more flexibility on timings but little else, and so I would suggest saving your money for the shopping that's to come.
Once at the port of Capri, Marina Grande – you then have the option of getting on the funicular that takes you up to the top of the island (Capri Town) or getting a taxi. I'm not sure why you would jump in a taxi as the funicular is just as fast and costs just 2 euros each.
Of course, if you're looking to reach Capri in a glamorous fashion, helicopters are available from the mainland. Oh, how the other half live.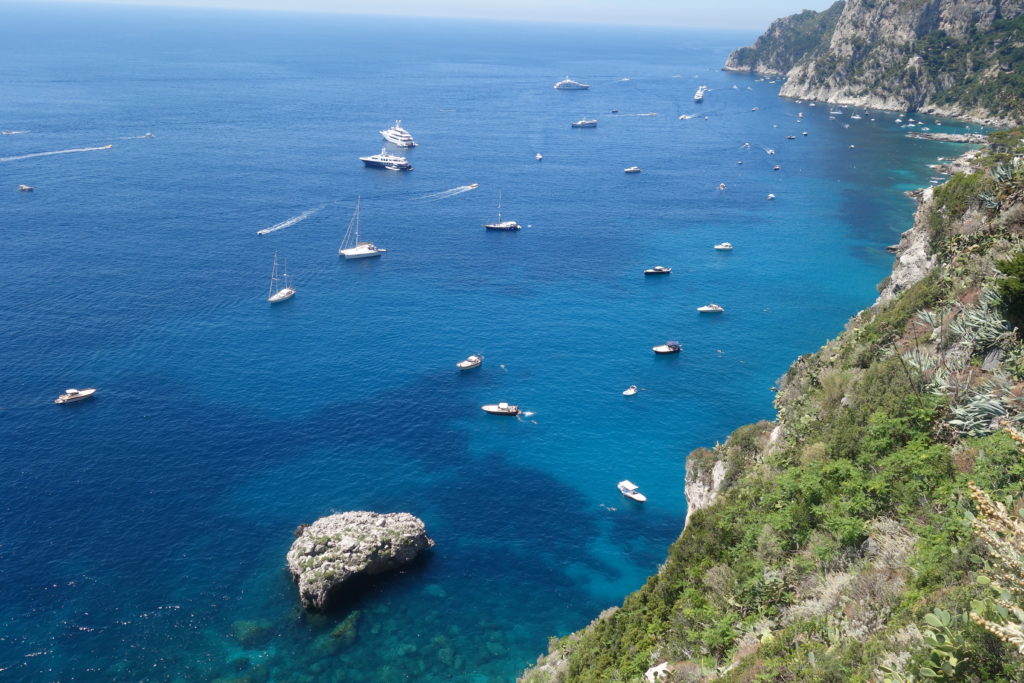 Things to do in Capri
1. Capri Town
Capri Town, usually a visitor's first stop, is compact, glamorous and everything that I had expected it to be. The town's square, Piazza Umberto I, is small, bustling and a perfect place to take a seat and enjoy a leisurely lunch (keeping one eye out for celebrities passing by, of course).
Surrounding the square are lanes full of designer stores that could easily lure you in for the rest of the day, so factor this in if you're planning to do some shopping.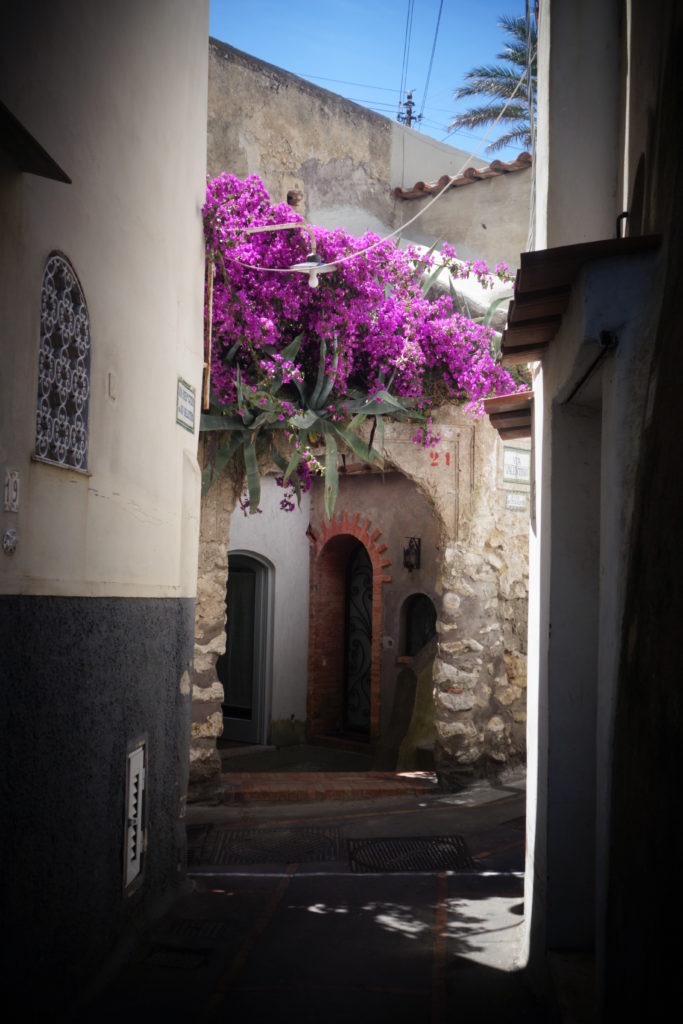 2. Grotta Azzurra
The most famous sight on Capri is Grotta Azzura (the blue Grotto) and a sight that we successfully failed to visit. The cave (only accessible by rowing boat) boasts spectacular blue hues inside, created by the combination of sunlight refracting off the white sandy seafloor.
When we visited Capri, the queue (which is located at Marina Grande), just to get on the initial boat was over an hour long and so plan your day wisely if you're hoping to go and book ahead.

3. Stroll Piazza Umberto I
As mentioned above, the town's piazza really is the centre of Capri. Nestled under the clock tower, this bustling square is where visitors flock, particularly in the evening where the aim is to simply sit and look pretty.
We had lunch here, which was predictably more expensive than if we had ventured further afield, but it was well worth the money, simply for the people watching.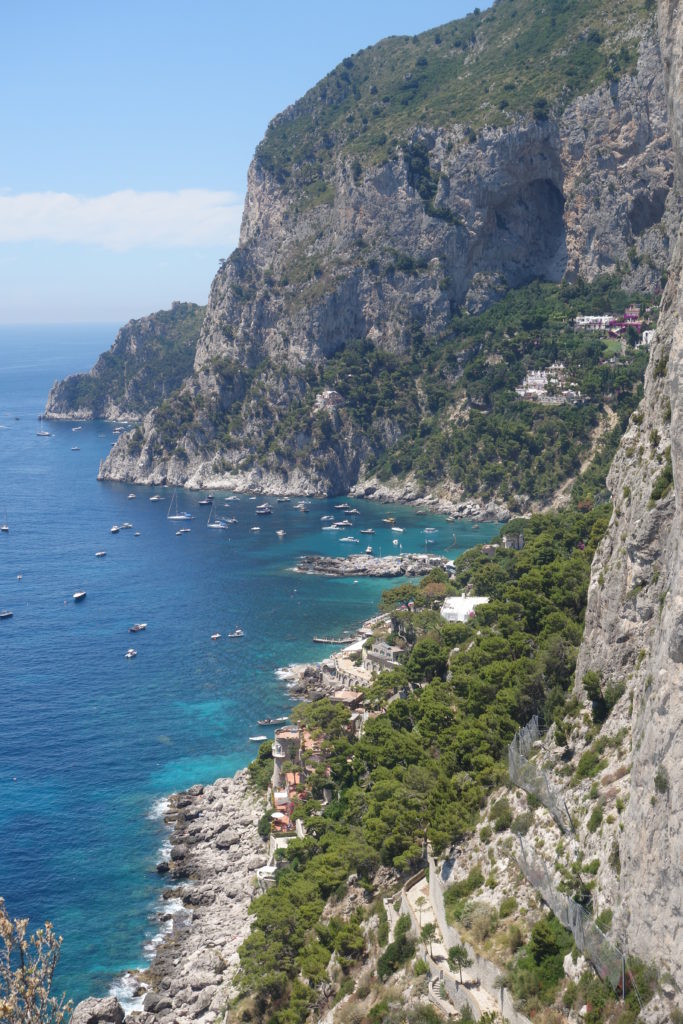 We stumbled across this former monastery by chance as we explored Capri's winding alleys. Founded in 1363, the monastery is now a museum and exhibition space. When we visited there was an impressive art exhibition to explore through the monastery's maze of rooms.
The highlight was its somewhat unloved but enchanting cliff-side gardens that offered completely enchanting views out over the sea. Below us, boats and yachts bobbed along the coast, with ant-size people jumping in and out of the water.
It was a magical spot.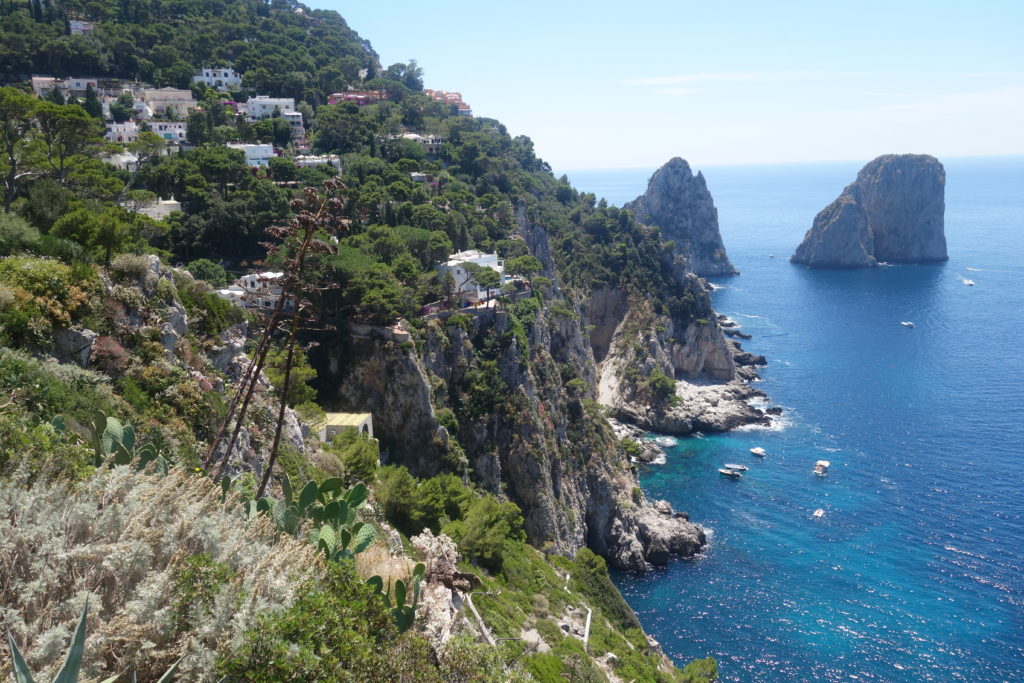 5. Giardini di Augusto
The beautiful botanical gardens of Giardini di Augusto show off the wide variety of flora and fauna found on Capri. If you're a gardening enthusiast or, like me, just have a penchant for colour, then these gardens are a must-see on your Capri day-trip. The gardens offer a 180 degree view of Capri and are the perfect spot to capture some stunning images of the island.
Once you've visited the gardens, I'd recommend moving onto the perfumery (detailed below) to see the flora of Capri in action.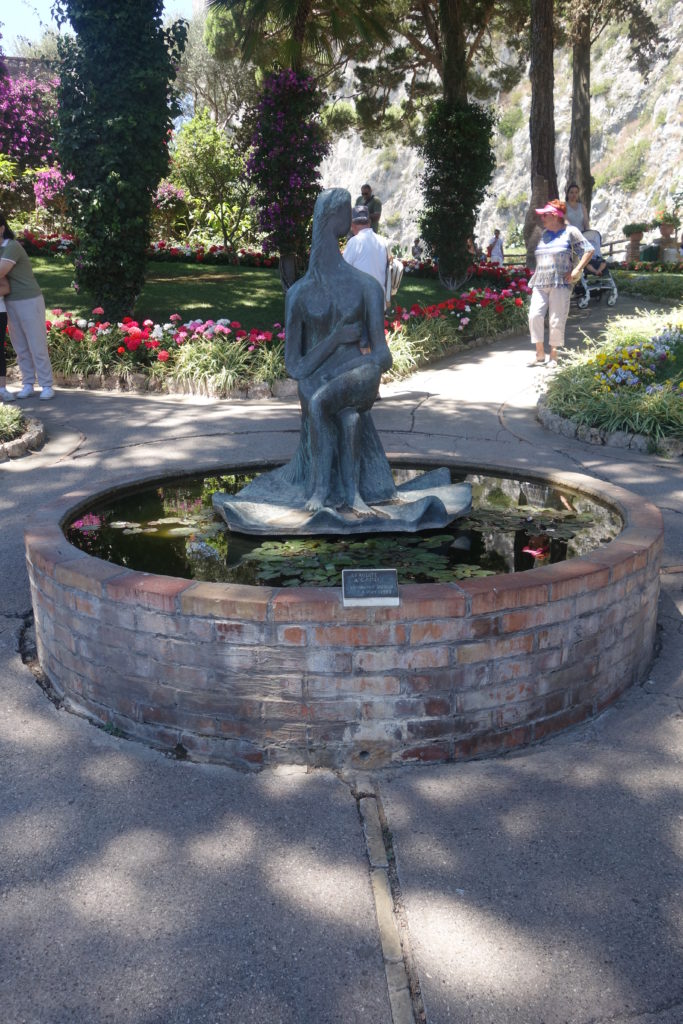 It's hard to miss this famous perfumery if you're passing by. With beautiful scents wafting out of the laboratory (you can see the perfume being made inside) it was simply too hard to walk past without having a look inside.
This shop is home to Capri's famous floral perfume, which has been made the same way for hundreds of years. Story has it that during the Queen's visit in 1380, the local monks prepared the most beautiful flowers for her arrival.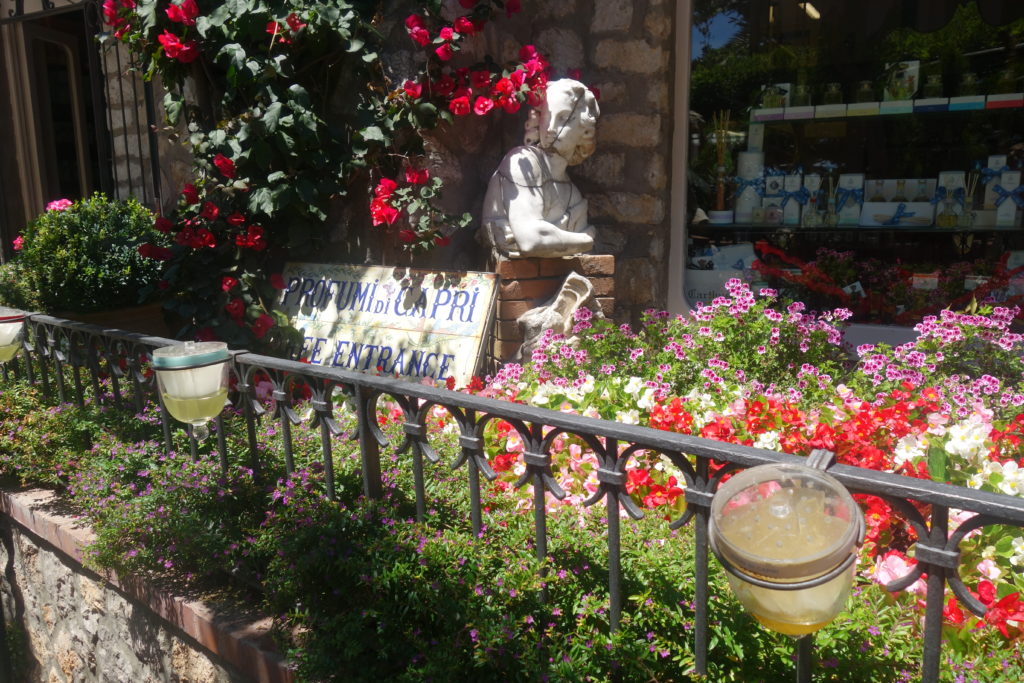 The flowers were left in the water for a number of days and when the monks went to remove them, they were so taken with the fragrance that they sought to recreate the formula.
Et voila, the 'Carthusia' perfume was born.
I must admit, I did treat myself to a bottle and it's potentially one of the most beautiful fragrances I've ever smelt. It really is Capri in a bottle. I've put in in a very special place on my dressing table, reserved only for special events (i.e. everyday because it smells so nice).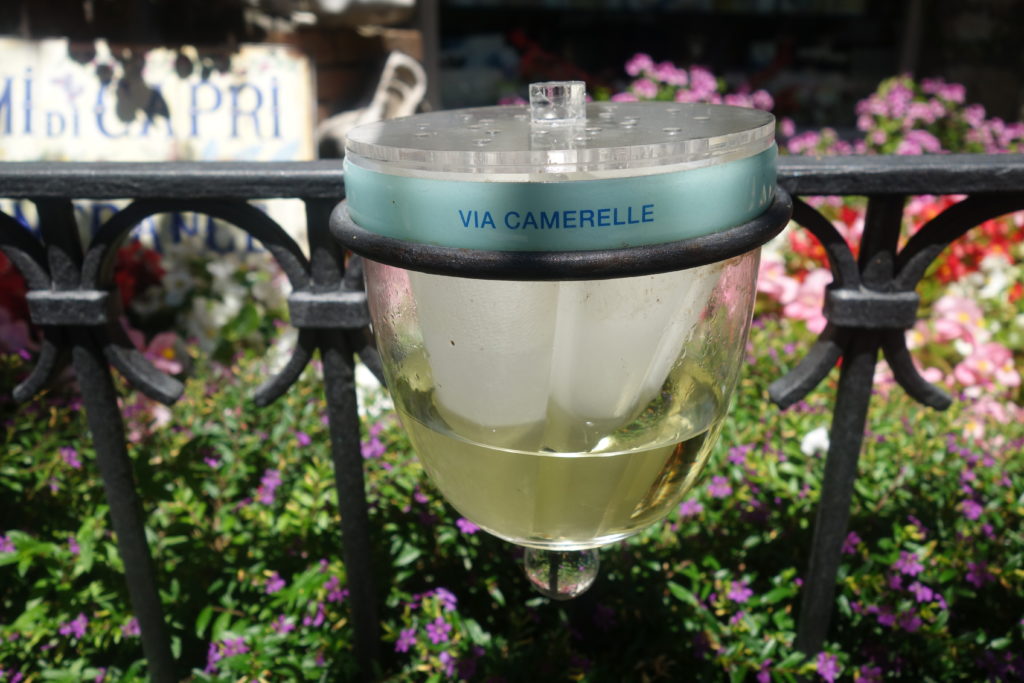 7. Visit Anacapri 
Despite Anacapri being Capri Town's quieter neighbour, it is most certainly worth a visit, even if it's for the souvenir shops that line the main streets. The town lies high up above Capri Town, with even more spectacular views from the cliff-edge.
To get to Anacapri from Capri, we took the bus. This took around 15 minutes as it slowly edged around the winding slopes of the island and was extremely cramped (but it did the job).
This beautiful villa was once home to the famous Swedish psychiatrist Axel Munthe (no, I hadn't heard of him either but according to Lonely Planet, it was to be included on every visitor's itinerary) was a highlight of our visit to Capri. Built on the site of a Roman villa, the gardens are the crowning jewel of Villa San Michele, offering breathtaking views out over the Mediterranean.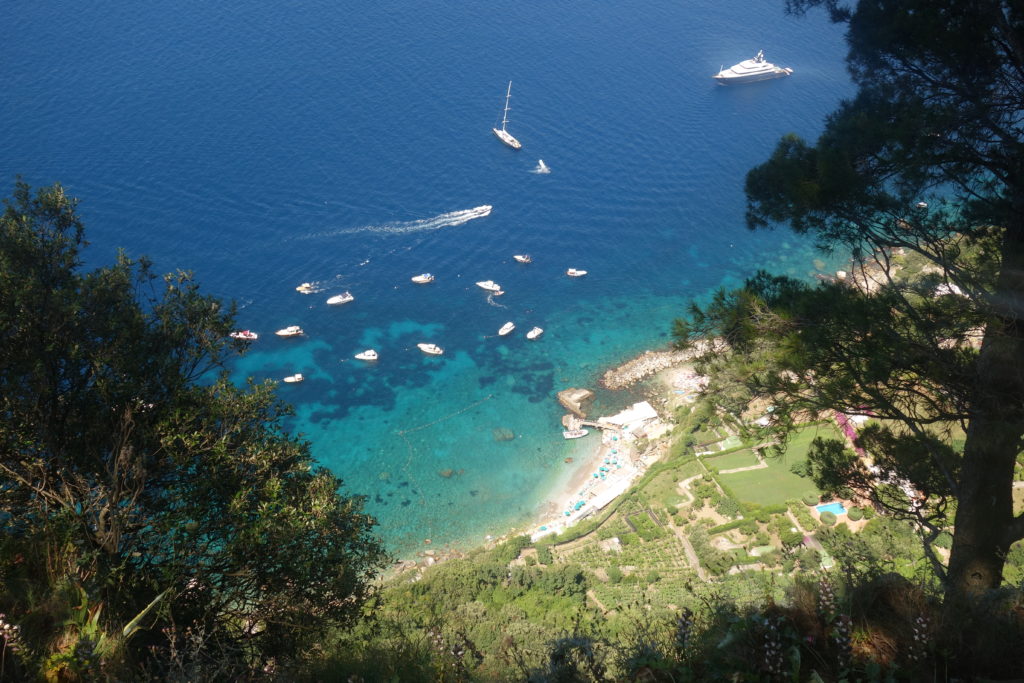 The villa includes some of the original features of the Roman villa that once stood on the site and Axel Munthe's original furniture. Unfortunately, and slightly ironically, despite Axel working so hard to create this villa, he didn't live there for very long as the bright sunlight was too much for his sensitive eyes.
Personally, I think I would have just worn a pair of sunglasses and got on with it, but there you go.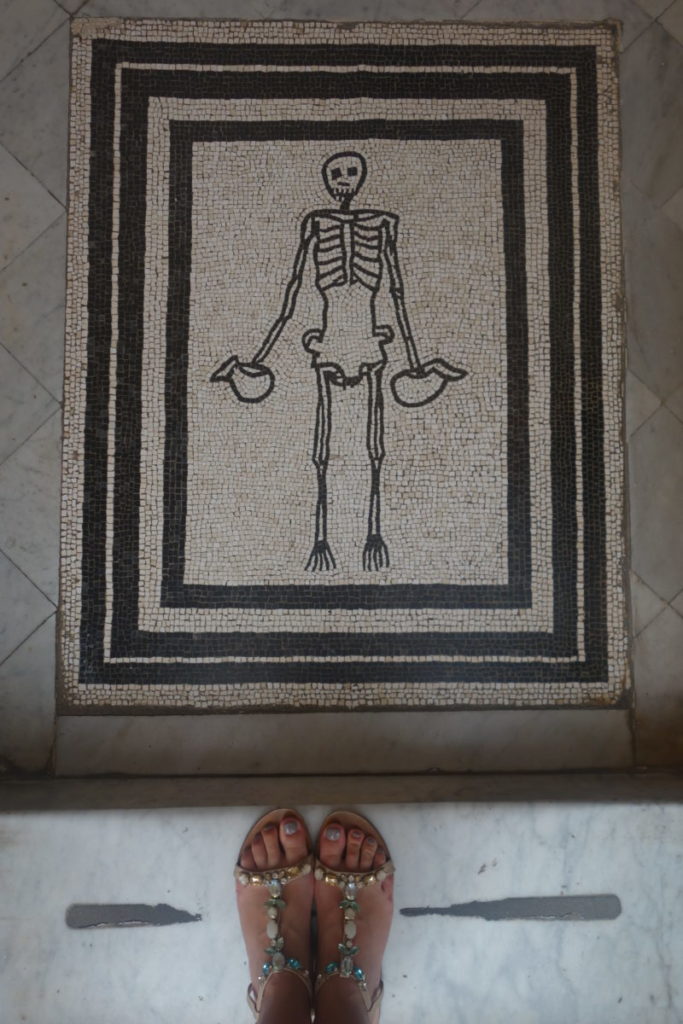 9. Panoramic views from Seggiovia del Monte Solaro
If award-winning views are what you're after during your day trip to Capri, then hop on the chairlift located in Anacapri. This chairlift-cum-theme park ride will whisk you up to the highest peak of the island, and at an impressive pace.
Indeed, having a fear of heights, I'd be lying if I said that there wasn't a moment of grabbing the kind Italian man's wrist who was trying to deposit me in my chairlift.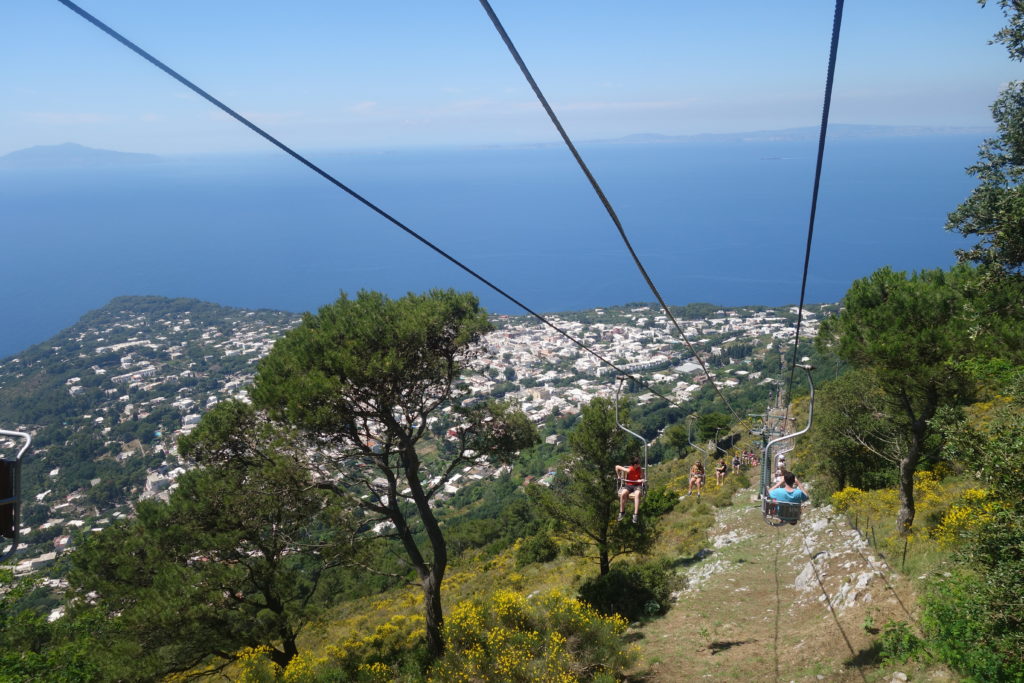 Fortunately, for both of us, the kind Italian man didn't understand English and thus completely ignored my attempts to escape. Before I knew it, I was scaling the side of Capri, my knuckles white as I clutched onto the feeble bar that was apparently holding me in. But ignore me, I digress.
It's actually a very tame and pleasant ride up and the views at the top soon helped me forget about my near death experience. There's also a cafe and some areas to lounge around if you're looking for a rest once you've reached the highest point.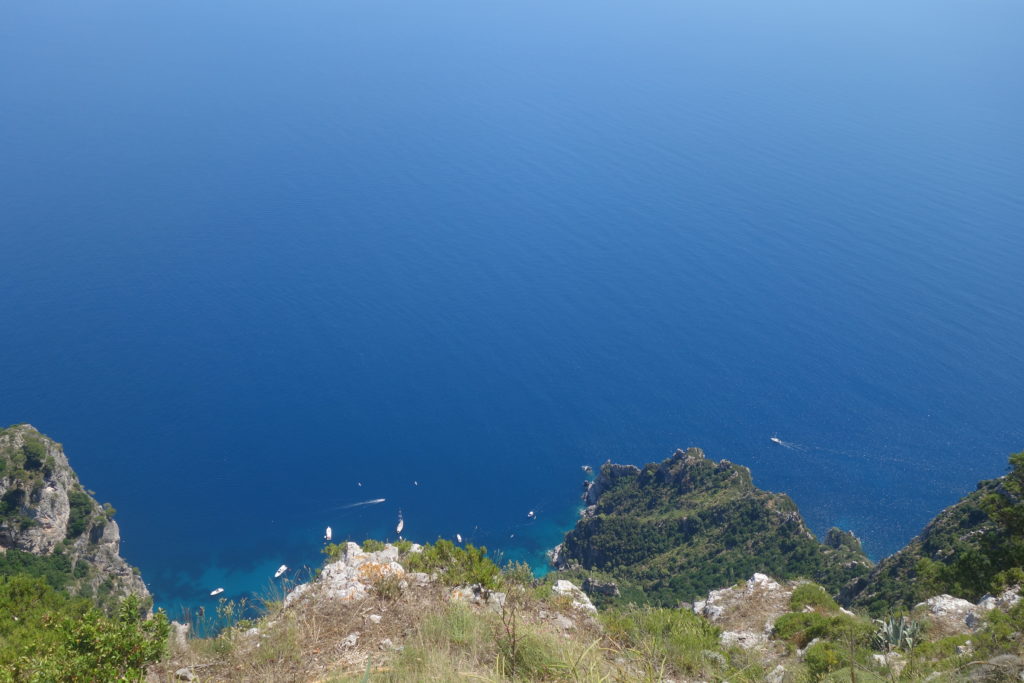 Our day trip to Capri proved that the island isn't just a place for the rich and famous (although you will be reminded of their presence in most restaurants). And, its island charm and hidden gardens are free to be enjoyed by any type of visitor.
Far from feeling intimidated by Capri, or left feeling empty that it's more glitz than substance, this is an island that has it all and is a perfect day trip from the mainland. Easy to get to by ferry, offering just enough sights to cover in a day, a day trip to Capri should most definitely be built into your Italian itinerary.