This Two Day Guide to Tampa, Florida, is written in collaboration with Visit Florida.
There is something stirring in Tampa: an energy, an excitement, a buzz.
Walk through the city's downtown area – a territory once dominated by linoleum-filled skyscrapers – and you might feel it rush by; a current of creativity that is leaving artisan coffee shops and food stalls in its wake.
Cross over to the former swamp-filled area of Tampa Heights and you might sense it again: the lively chatter of Friday night drinks at the newly opened Public Market just another hint of its arrival.
"Every twenty minutes something changes in this city", our breakfast host, Jeff, explains. "I can turn a corner and they'll be a new bar, a new shop or a new building that wasn't there yesterday". Marketing and Public Relations Manager for the city's iconic Columbia Restaurant Group, Jeff is a Tampa native; his story perhaps a little different to others from this sun-drenched city.
Having moved away to find a place that was bigger, better and more dazzling, Jeff returned to Tampa only to find it unchanged: a city characterised by big businesses and chaotic grids of three-lane motorways. "I arrived home and felt a little deflated", Jeff admits, shrugging his shoulders.
"But then, things began to change".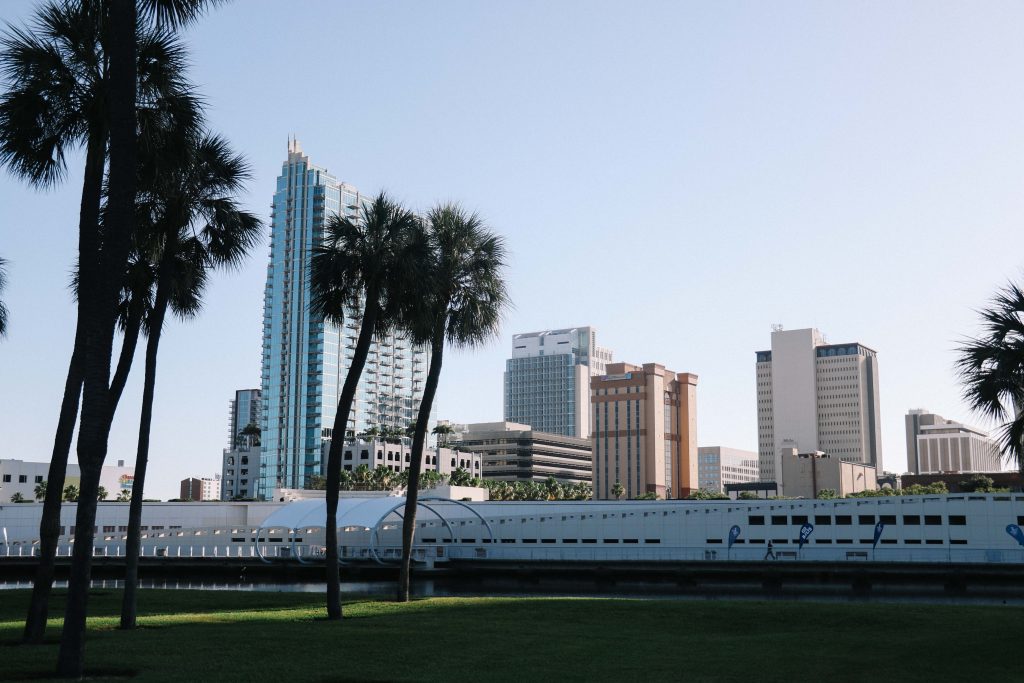 A Two Day Guide to Tampa, Florida: A Short History of the City
Whilst some estimate that this 'change' arrived around 2004, others argue it's only been in the last eight or so years that Tampa's phoenix-from-the-flames resurrection has really begun. A former port city, nineteenth-century Tampa was home to thousands of emigrating Cubans – an event that resulted in the city adopting the title: 'Cigar Capital of the World'.
In fact, and at its peak, some 12,000 master 'tabaqueros' were hand rolling 700 million cigars a year throughout the city's streets. As a result of this incoming heritage, Tampa and its historic Ybor City became the place to come for aromatic café con leche and those distinctly shaped loaves of Cuban bread.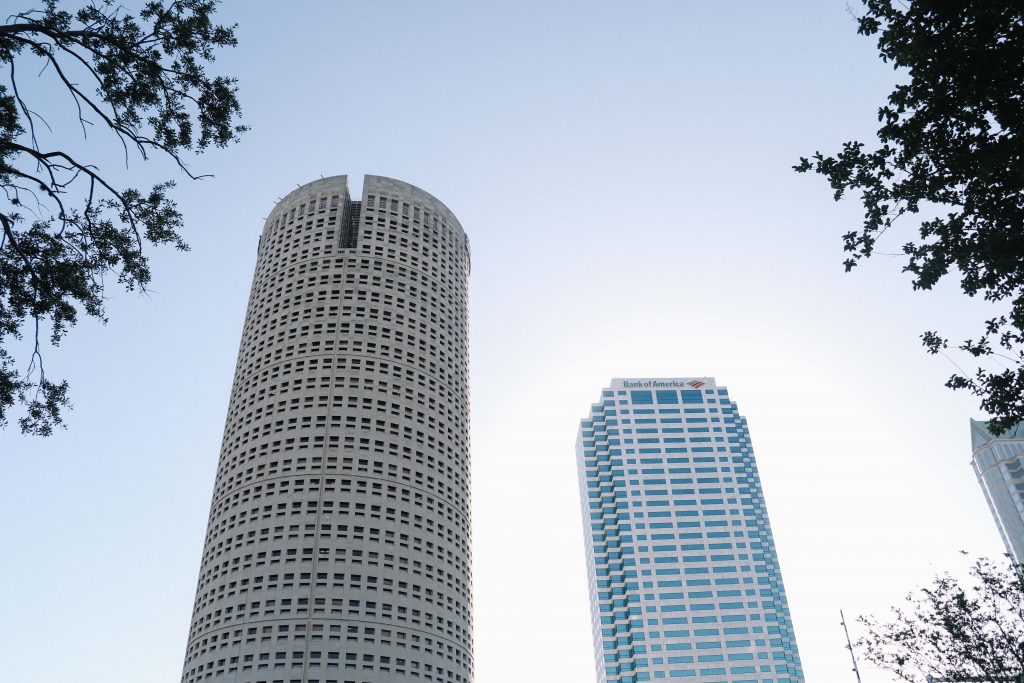 Yet somewhere along the line, as Tampa's downtown skyline grew and the cigar makers left town, the city experienced an identity crisis. A university city, an airport city, a city filled with law firms and accountants, Tampa was no longer characterised by its Latin heritage or exotic neighbourhoods, but by white-collar workers and high-rise offices.
As a result, it became the sunshine state's more serious resident: the responsible adult left to oversee Mickey-loving Orlando and laid back St Pete.
The Resurgence of Tampa, Florida
Sitting inside the city's beloved Goody Goody Burger diner on a warm Tuesday morning, we had arrived in the city just the night before; ready to write a two day guide to Tampa, Florida.
Enticed by promises of one of the best breakfasts in town, we'd battled jet-lag in order to spend the next morning cycling along the city's Bayshore Boulevard, en route to meet Jeff.
Over a breakfast of lightly sugared Cuban bread and secret recipe butterscotch pie, he explained to us his theory behind Tampa's vibrant comeback. "Like me, lots of people began to return to Tampa and started to invest in their city – sparking a wave of entrepreneurship. That's when it all began."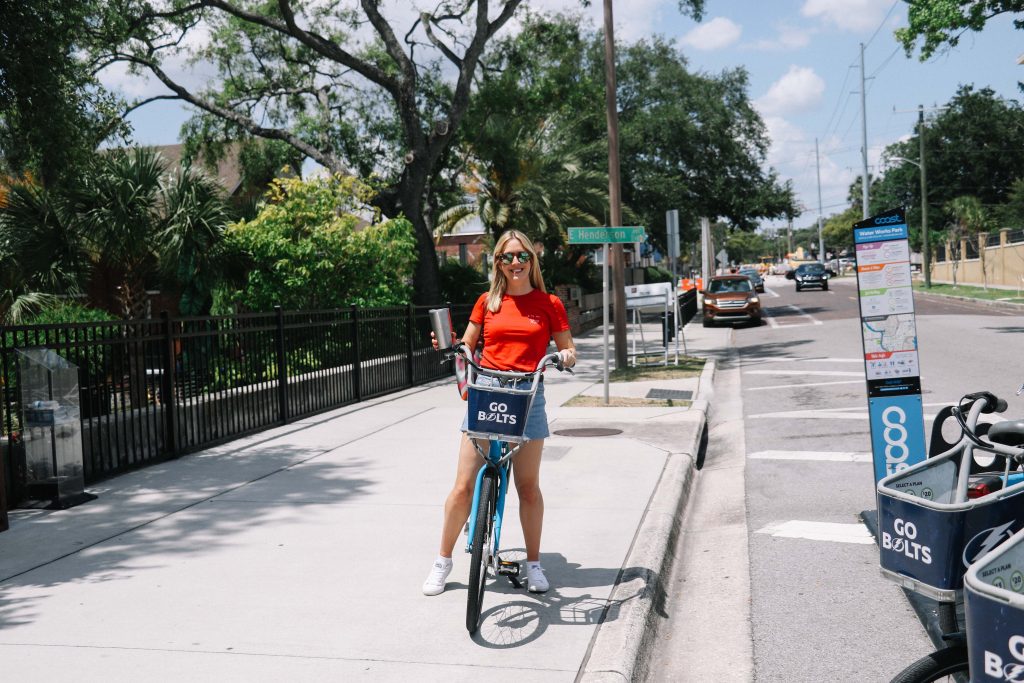 Perhaps less of a wave and more a tsunami, family-owned businesses suddenly started to appear on the streets of downtown Tampa, their grassroot beginnings standing in stark contrast to the city's otherwise chain run hotels and restaurants.
Even Goody Goody – a diner first established in 1925 – was resurrected; its 1920s-style booths making their celebrated return in 2015. Backed by city officials, the pace of change proved contagious, with one-man-band coffee carts appearing in the city's leafy parks, craft breweries appearing where marshy bogs once stood and spontaneous running groups taking to the banks of the city's glittering Hillsborough River.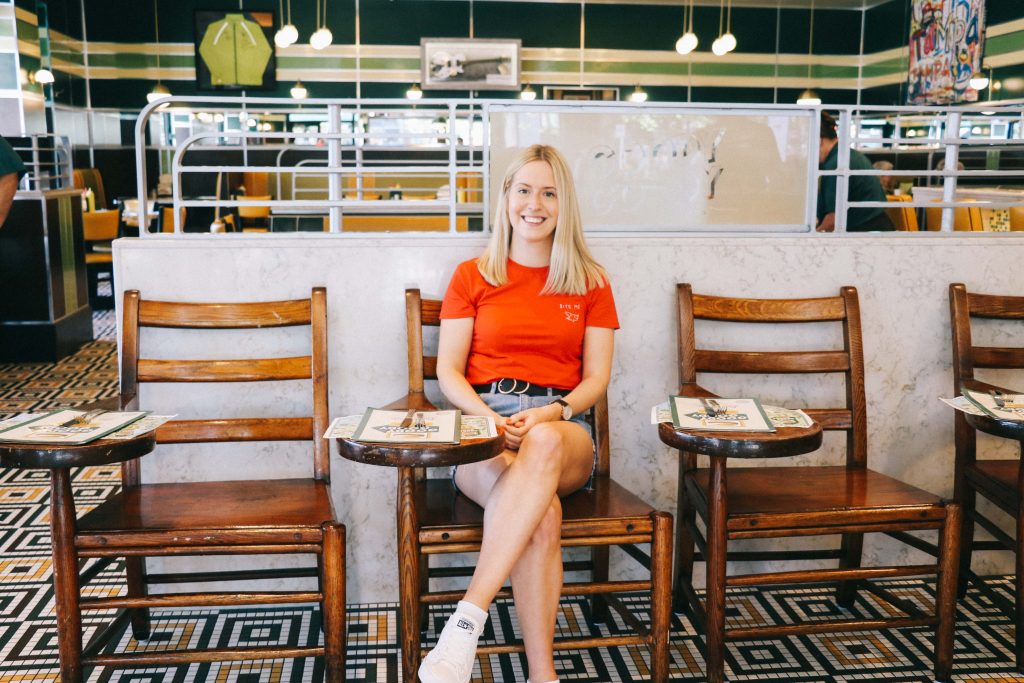 I comment to Jeff that it all feels a bit New York – a place where you can make anything happen.
"You're right. You can have an idea here and overnight it'll become a reality". Jeff says enthusiastically, finishing off his coffee. "If you want to make something happen, Tampa is the place to come".
Looking across at the tree-lined streets outside, I suddenly feel irrationally excited about the prospect of writing this two day guide to the City of Tampa.
A Two Day Guide to Tampa, Florida: Where to Stay in Tampa
Once the domain of Marriotts, Hiltons and Holiday Inns, Tampa now has something new to offer its visitors: trendy downtown bolt holes complete with rooftop bars and eclectic interiors.
With bare concrete walls, a neon-lit self-service kitchen and eclectic modern art, one such bolt hole – The Aloft Hotel – stands in stark contrast to the business hotels surrounding it. Checking in after a short drive from Tampa International Airport, the hotel reminded me of a high-end hostel; only with a rooftop pool and signature cocktail to boot.
Opening the door to our fittingly named 'Savvy Suite', our vast room offered views out across the city's meandering Hillsborough River and famed Riverwalk. Light, fashionable and friendly, with Bliss toiletries and soft robes to hand, the Aloft Hotel provided us with an ideal place to begin working on our two day guide to Tampa, Florida.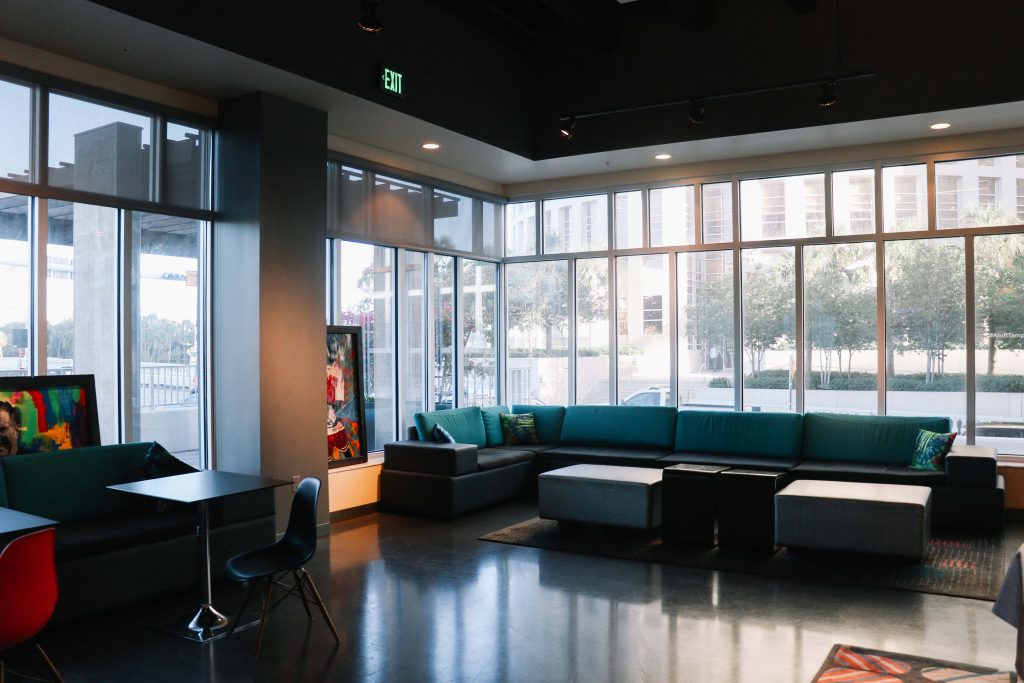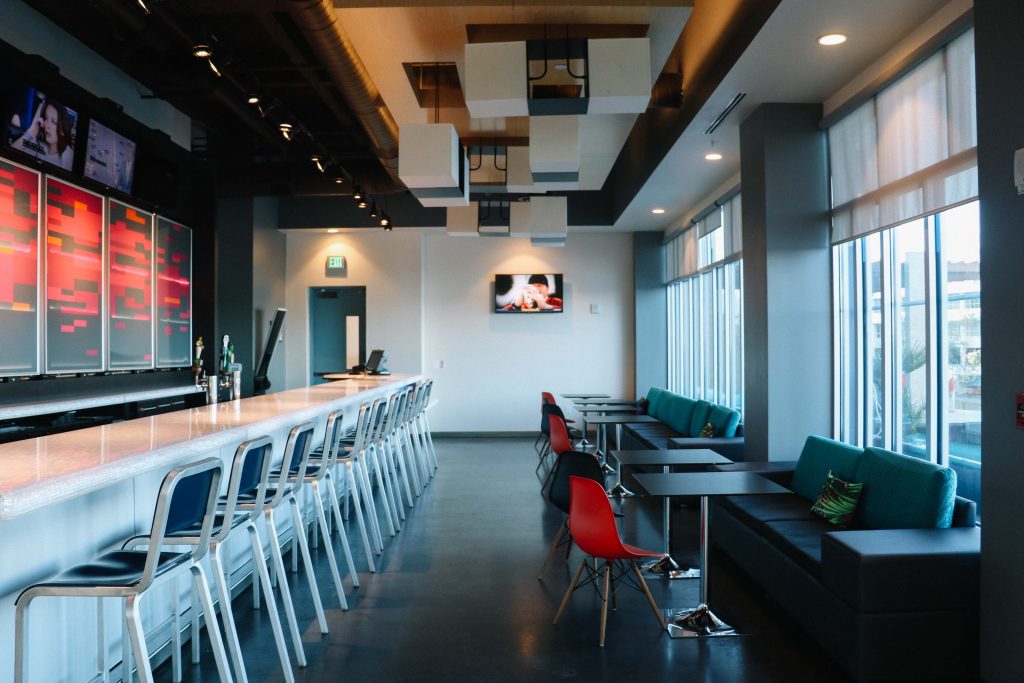 A Two Day Guide to Tampa, Florida: The Best Places to Eat in Tampa
The city now under a blanket of darkness, we left our hotel for Tampa's newest crush: Tampa Heights.
Close to downtown Tampa and the historic Ybor City, Tampa Heights is hailed as a 'National Historic Neighbourhood'; a place where nineteenth-century newspaper editors and city pioneers once lived.
Like the rest of the city, Tampa Heights has experienced periods of boom and bust, with it most recently being overlooked for the more popular area of South Tampa. However, in recent years, even this neighbourhood – an area marked by previously abandoned muddy springs – has found itself caught up in Tampa's new  joie de vivre; a movement that has transformed these muddy spots into fashionable restaurants, food halls, breweries and bars.
Naturally, a trip here must therefore feature in any two day guide to Tampa, Florida.
"Oh, I'm practically here everyday", our guide for the evening, Stephanie, tells us as we park outside the newly opened Armature Works.
Housed inside a carefully restored mixed-use building, Armature Works overlooks the city's skyline and Hillsborough River; fairy lights strung from its newly planted trees.
Inside, a Public Market takes place, with stalls such as 'Fine and Dandy' and 'Graze 1910' scattered throughout its industrial-styled space. Visitors here will also find consciously styled work spaces, interactive classrooms and lofty wine cellars, alongside a flurry of newly opened restaurants, including the exceptional Steelbach.
Walking inside the gently lit restaurant from the main Armature Works building, Stephanie explains the rationale behind Steelbach. Led by Chef Nathan Hardin, Steelbach is intent on bringing a slice of small-town, southern food to Tampa: the majority of its meat farmed organically in neighbouring Kenansville.
With a menu graced by the likes of 'Maud's fried chicken', poutine and ember-baked potatoes, dinner at Steelbach was our first introduction to Tampa, Florida; and a gut-busting one at that. "I guarantee this will be the best steak you've ever tried", Stephanie says, nudging a plate of 9 oz Baseball sirloin steak towards me. Paired with locally brewed beer, chips dripping in lard and roasted cauliflower, she was, of course, right.
Just a short ten minute walk from Armature Works lies the equally new The Hall on Franklin. A multiple dining experience, The Hall offers seven individual food stalls for diners to choose from. With the option to order from all vendors, it offers a slightly more refined street food experience – including the luxury of your own table and waiter.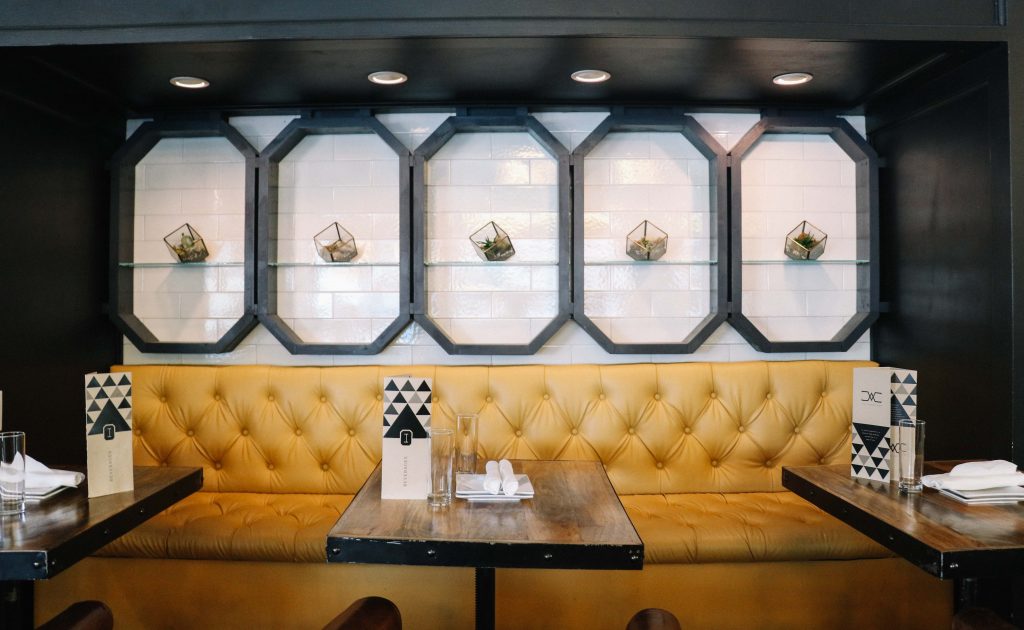 Having spent the previous evening at Steelbach and that morning at Goody Goody Burgers, I was unsure if I had the physical capacity to eat a bite more as we arrived in the light, tastefully decorated Hall. "Just try the Stinky Bunz and I promise you won't have to eat anything else", Stephanie – my guide and feeder – said as we sat down. Loosening my belt and rolling up my sleeves, I agreed, before quickly adding a signature salmon dish to my order.
Followed by a side of waffle fry nachos.
The fact I ate it all is perhaps less a testament to my superhuman abilities to inhale food, and more the standard of dishes available here. Offering fresh sushi alongside freshly baked cakes, Acai Bowls next to pork sandwiches, it's a fantastic place to come for a shared lunch and must be included in any two day guide to Tampa, Florida.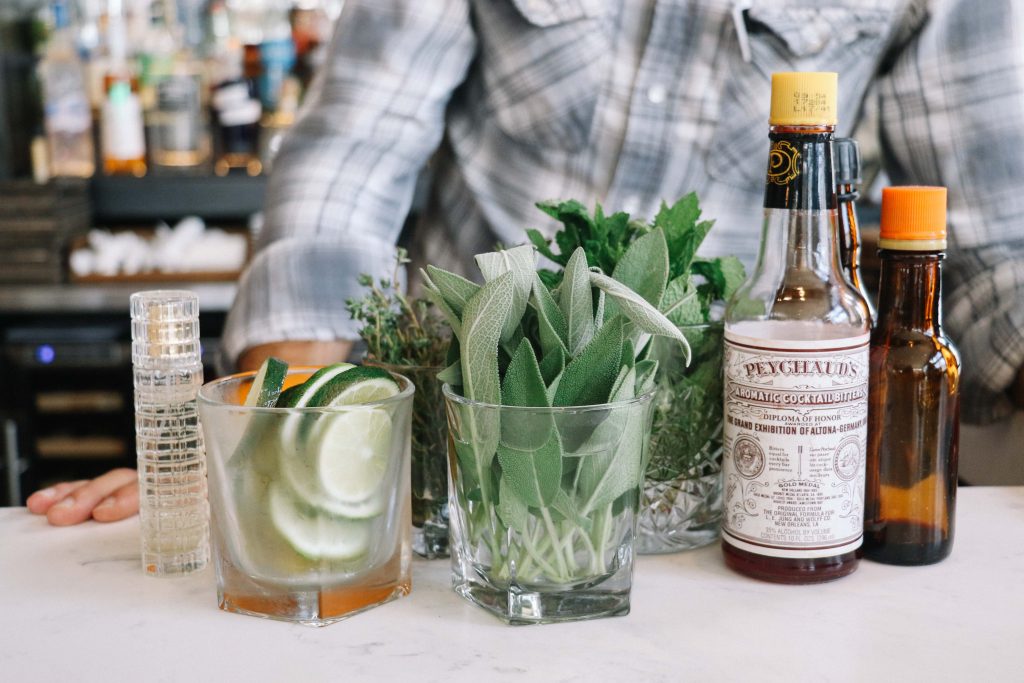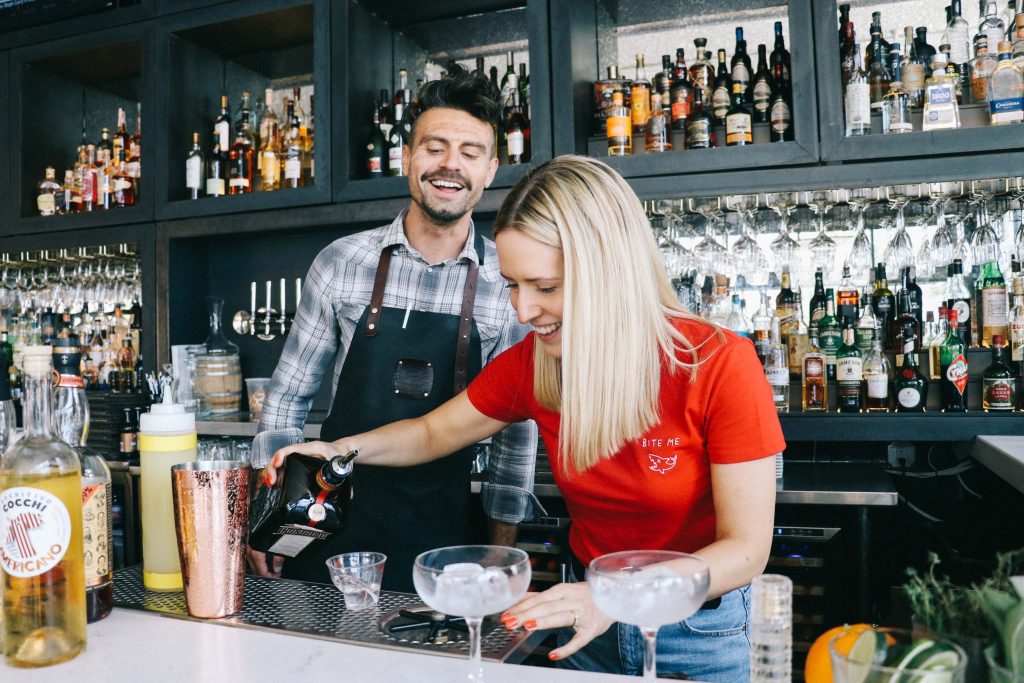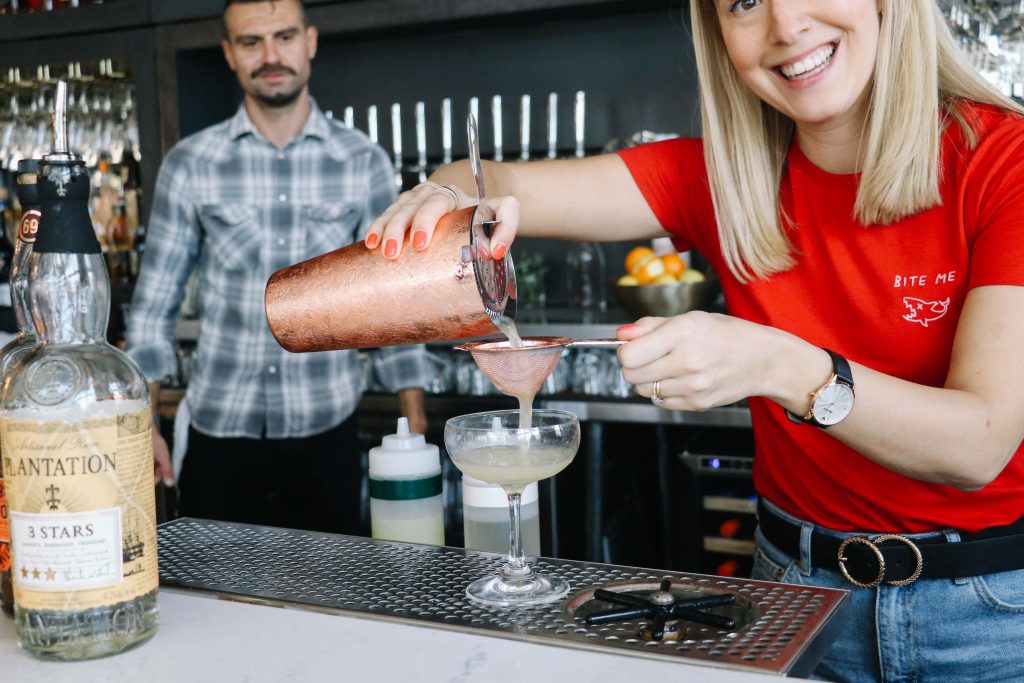 Resident not in Tampa Heights, but in the city's leafy Hyde Park Village, Goody Goody Burgers reveals yet another side to Tampa, Florida: a nostalgic and sentimental side, made from homemade pies and strawberry milkshakes.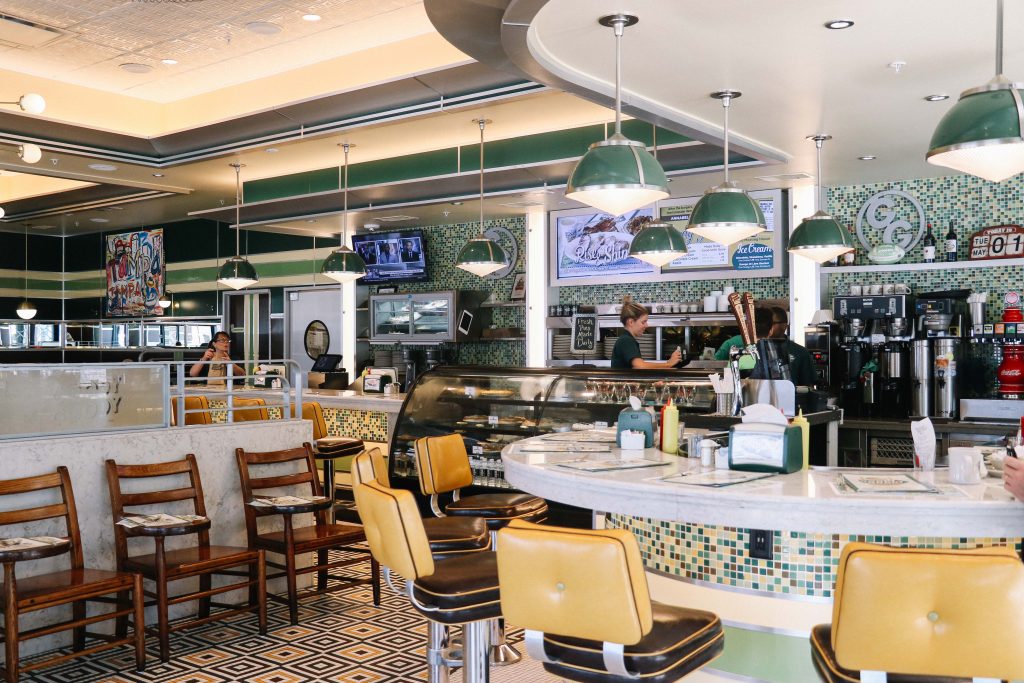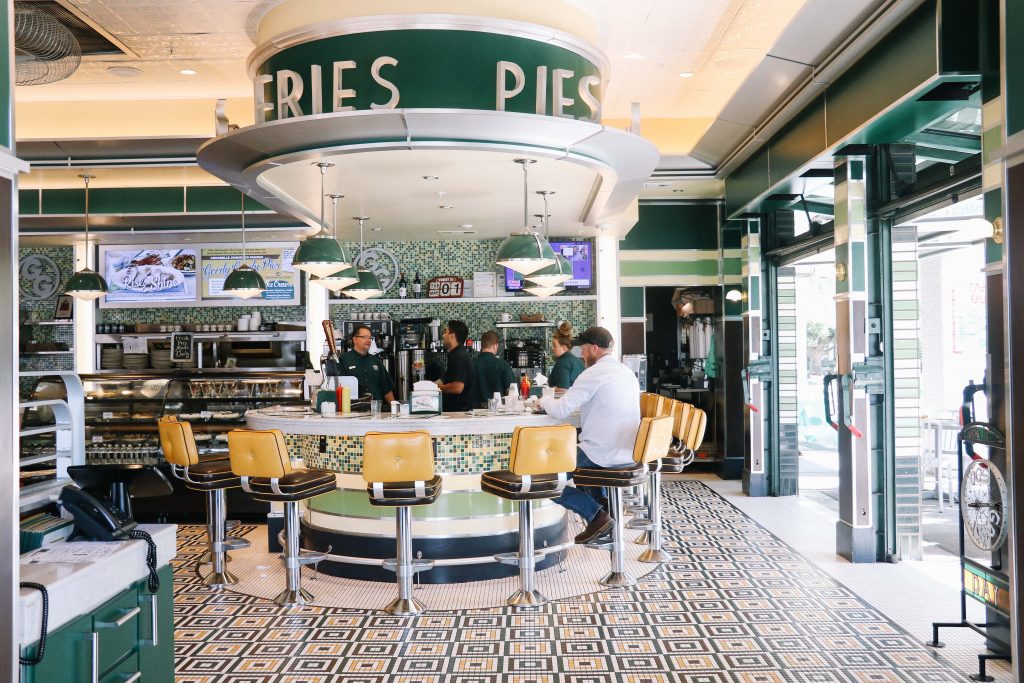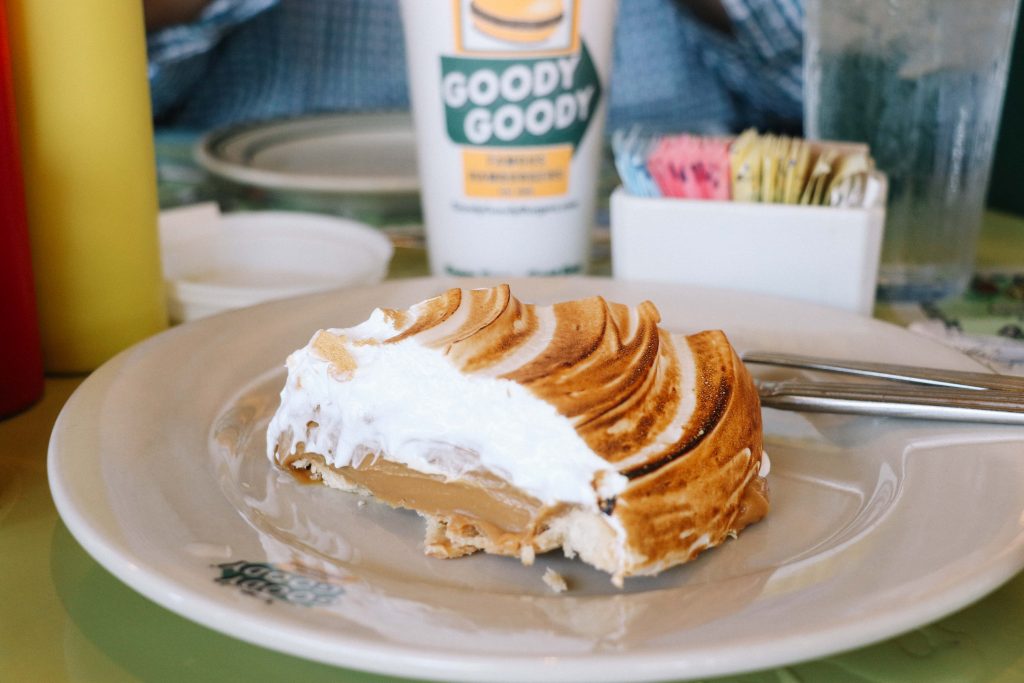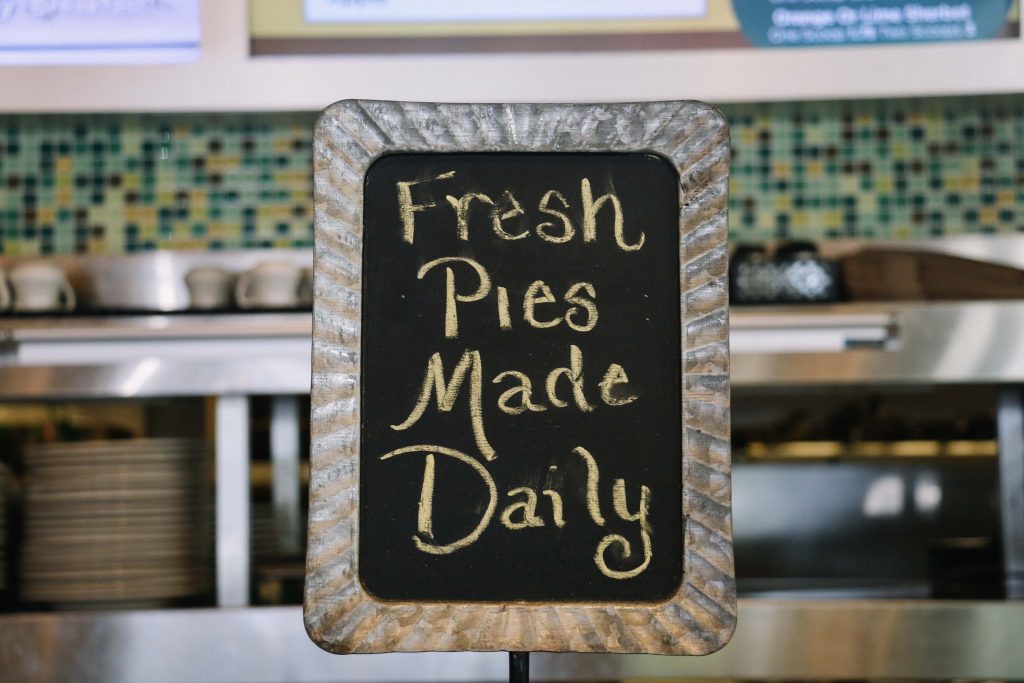 Re-opened in 2015, Goody Goody is a Tampa soft spot: a place that generations of Tampa residents remember visiting on Saturday mornings as kids.
First dates and break-ups have happened here, celebrations and the drowning of sorrows. Originally a diner where workmen would park up and grab a lunchtime snack, Goody Goody is now a Tampa institution: a place that must grace this two day guide to Tampa, Florida.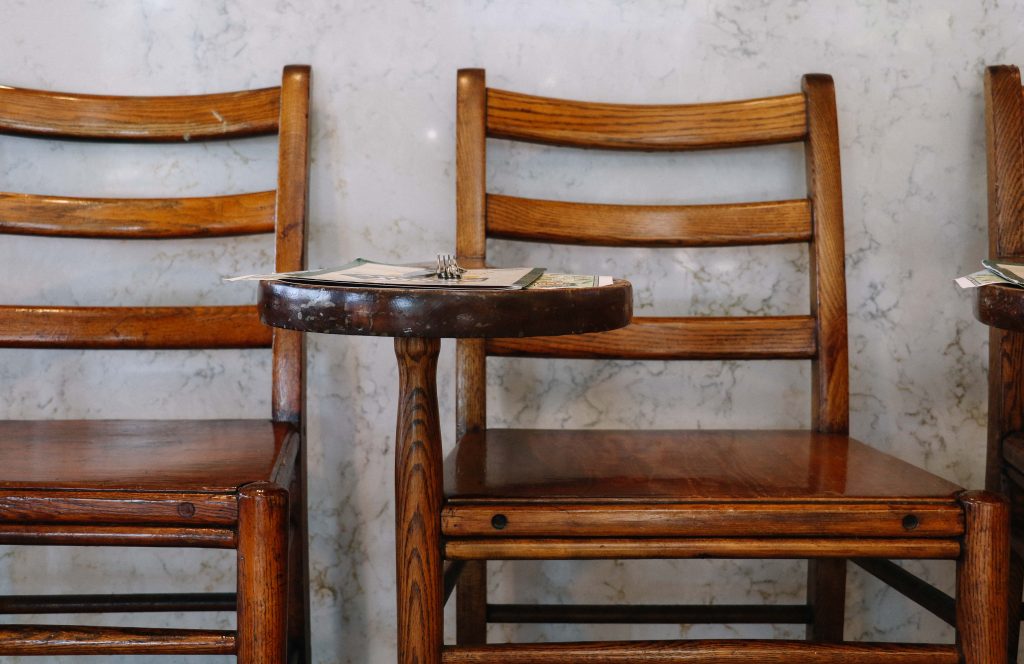 Normally partial to a modest bowl of cornflakes for breakfast, the Goody Goody brunch was an overwhelmingly indulgent experience.
Over plates of 'OMG! French Toast', southern style fried chicken and biscuit breakfast sandwiches, melting butterscotch pie, Cuban toast, fries and sausages, Jeff told us of Goody Goody's resurrection and their plans for its future: bringing even more of 1920s America to Tampa. With a restaurant now also open at Tampa airport, Goody Goody is proof that the city's regeneration is not all hipster coffee houses or cool breweries, but also a careful restoration of what the city once was.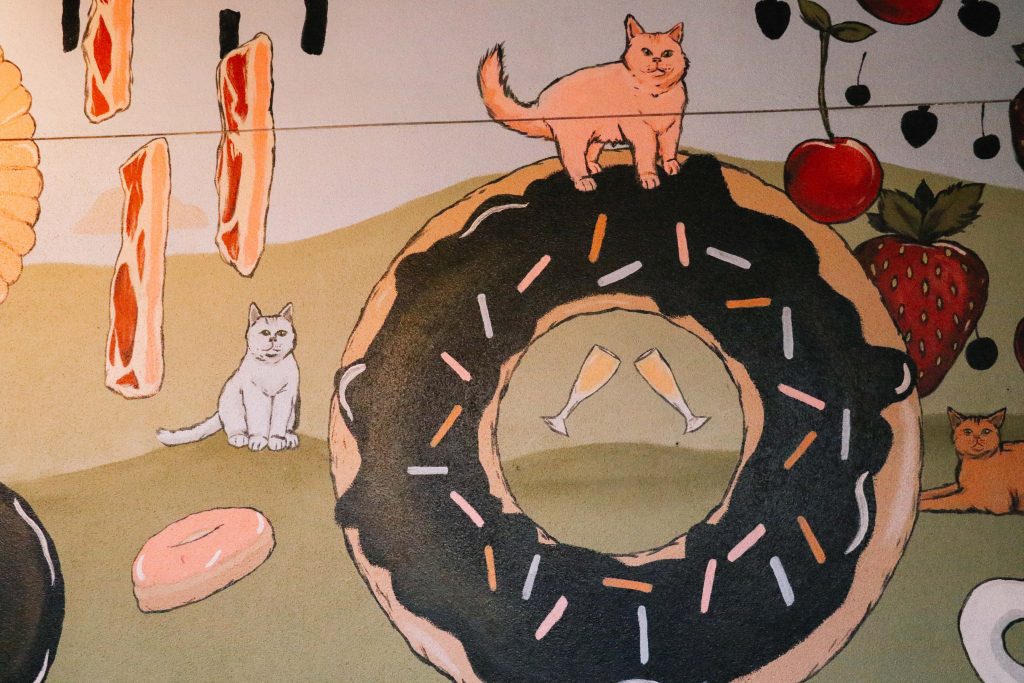 On reflection, it seems inconceivable that after meals at Steelbach, Goody Goody Burgers and The Hall on Franklin, we were able to eat dinner that night.
Yet eat we did.
As a warm and humid evening settled over the city, Stephanie collected us from our hotel and drove us to a new part of the city: South Tampa. Already a popular area with the city's younger population and their families, South Tampa's quiet streets are now also home to some of the city's most loved restaurants: Datz included.
Opened by Roger and Suzanne Perry in 2009, Datz was one of the early contributors to the food scene now sweeping Tampa: offering home-styled comfort food and a litany of locally crafted beers. Settling down under strings of fairy lights, the menus printed on 'Datz newspapers', I looked around at the busy restaurant – students, families and school friends gathered together.
It was a warm, homely side to the city and one that made this sprawling place feel more like a small town.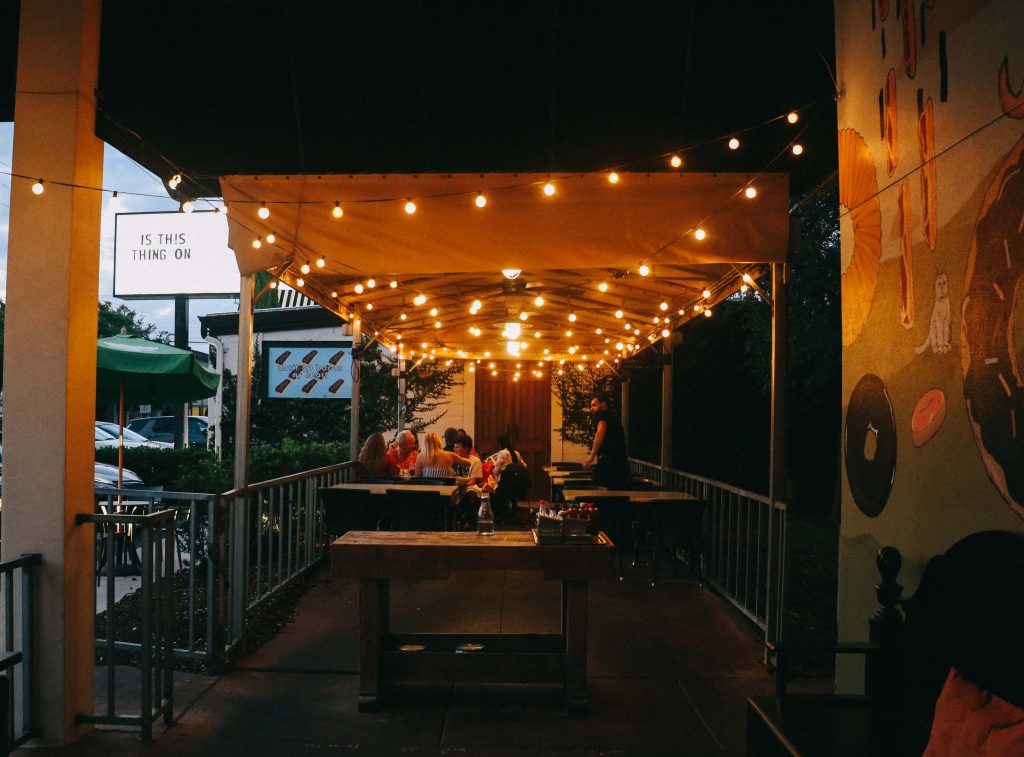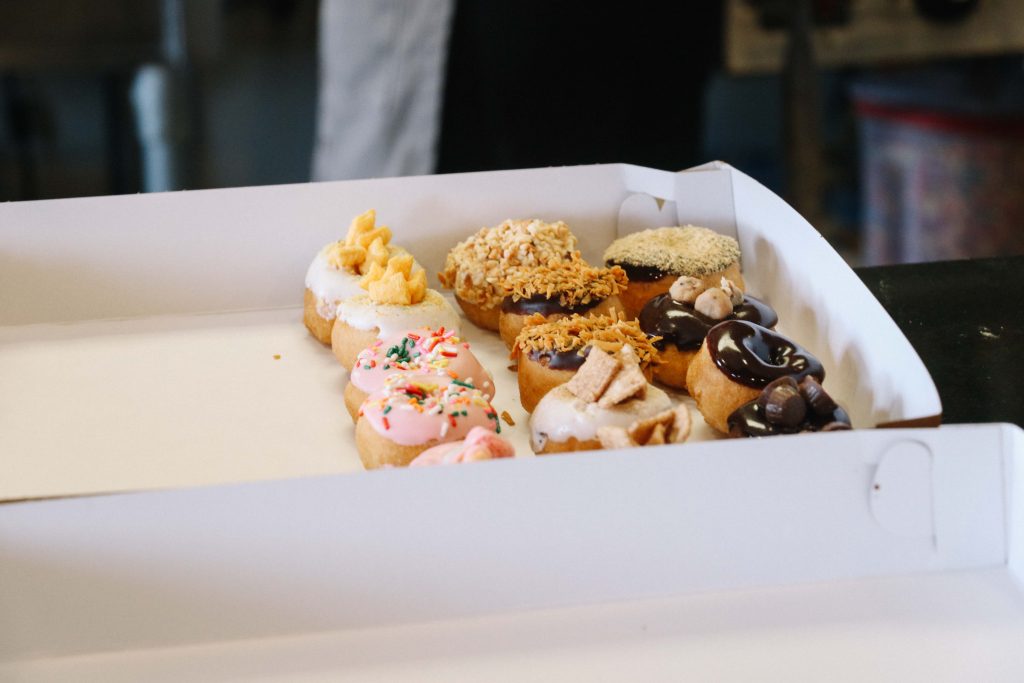 Positioned next door to Datz, Dough claims to offer some of the best treats in town and therefore must, naturally, make the pages of this two day guide to Tampa, Florida.
Inside, the diner is an Alice-in-Wonderland dreamland, with monochrome tiles and vibrant pink walls welcoming visitors. Offering homemade ice cream, S'mores brownies, rainbow coloured doughnuts, PB+J macaroons and giant apple fritters, Dough is both incredibly photogenic and incredibly tasty.
A Two Day Guide to Tampa, Florida: Things To Do in Tampa
Whilst our time in Tampa had confirmed one thing – that this was most certainly a city undergoing a renaissance – I'd been left wondering if this revival was entirely food based. Was the city's new lust for life concentrated solely on delectable steamed Gyozo buns and cutting-edge cocktails?
The answer? Absolutely not.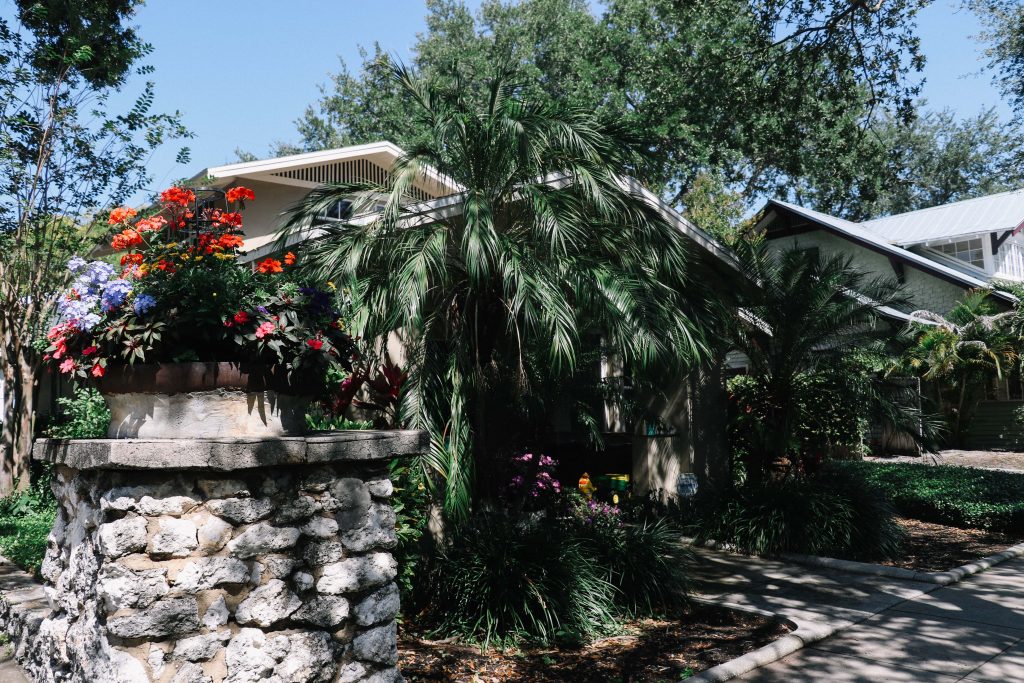 Whilst a new food scene is indeed gripping Tampa, a wider shift is nonetheless taking place: one that is intent on not only ushering the city outdoors, but bringing it together.
Fully completed in 2016, the Tampa Riverwalk was a former pipedream of the 1970s: a 2.6 mile walkway nearly fifty years in the making.
Stretching from Tampa Heights down to the bay, Riverwalk users can pass the city's Florida Aquarium, Tampa Bay History Centre, Glazer Children's Museum and performing arts college, before finishing at the Curtis Hixon Waterfront Park. 
Making the city uniquely navigable, the Riverwalk is regularly full of joggers, dog walkers, Segway users and cyclists – all brought together by this architectural triumph.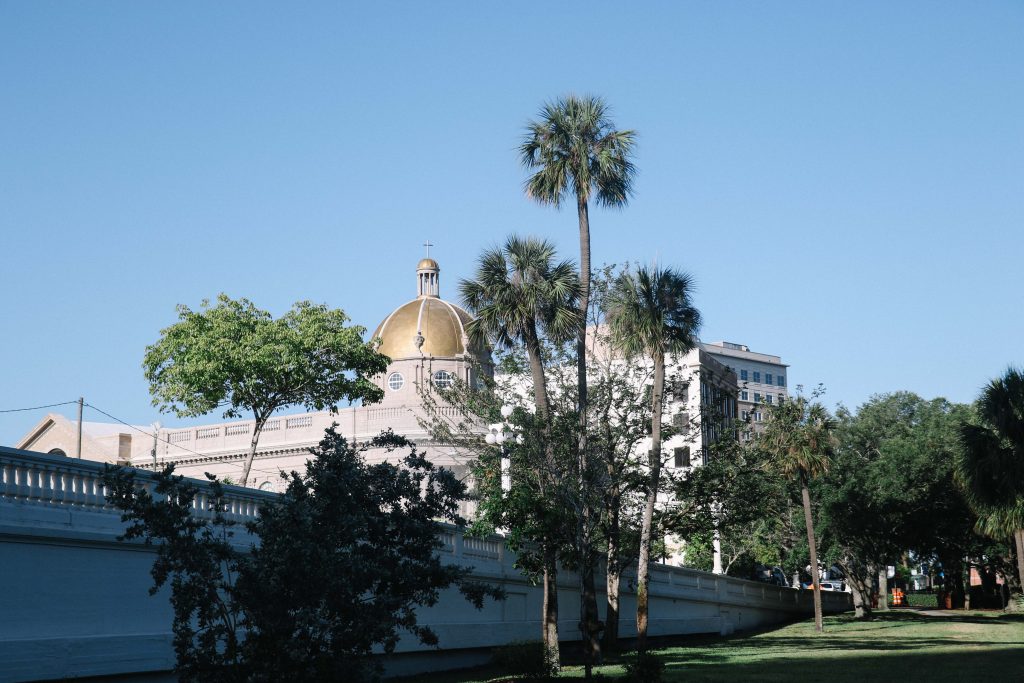 We began our Riverwalk experience by taking a water taxi along it, opting for the irresistibly-named 'Pirate Water Taxi' company.
Used by both commuters and tourists, the water taxi is a fantastic way to see and learn about the city, with a sporadic 'ohh-arr' thrown in during any conversation lulls.
Passing the city's glittering skyline, our guide explained that it is thought the name 'Tampa' came from the Native American (Calusan) word for 'sticks of fire'; something that remains contested. Passing the older parts of the city, our guide also pointed to where Tampa's once famous trams used to be stored (close to Tampa Heights) – a form of transport that is slowly being reintroduced to the city.
Whilst only a fifteen minute journey from start to finish, the water taxi offers the chance to see the rise and fall of the city as it snakes along the glittering Hillsborough River and is definitely worth including in this two day guide to Tampa, Florida.
Jumping off our water taxi at Tampa Heights, it was time to move to a new mode of transport: bicycles.
Whilst London might have its famed 'Boris Bikes', Tampa offers the slightly more inspirational sounding 'Coast Bikes'.
Scattered throughout the city, you can sign up to the bikes via an App and rent one for $8 an hour, or $15 a month. They are then returnable to multiple 'hubs' found across Tampa.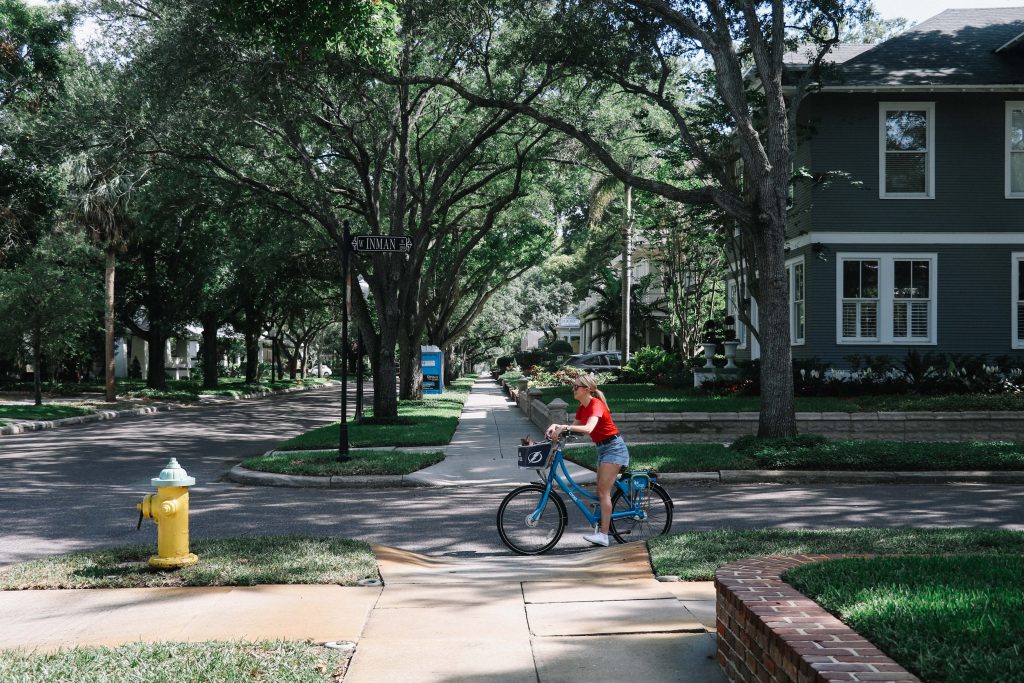 Not content with cycling on land, we next decided to transfer to water: courtesy of the Tampa Bay Waterbike Company.
Walking down to the floating pier, we were met by Buddy – a man who enquired about my fitness levels before letting me climb aboard the bobbing bike. "I won't lie – it's a workout on the legs and butt, my friend", he said.
Glancing at the now scorching midday sun, I laughed nervously, clutching the handlebars a little tighter.
With Claire now positioned next to me, our bikes both joined by a giant yellow float, we began to turn the pedals. It was not too dissimilar to attempting to cycle through wet cement.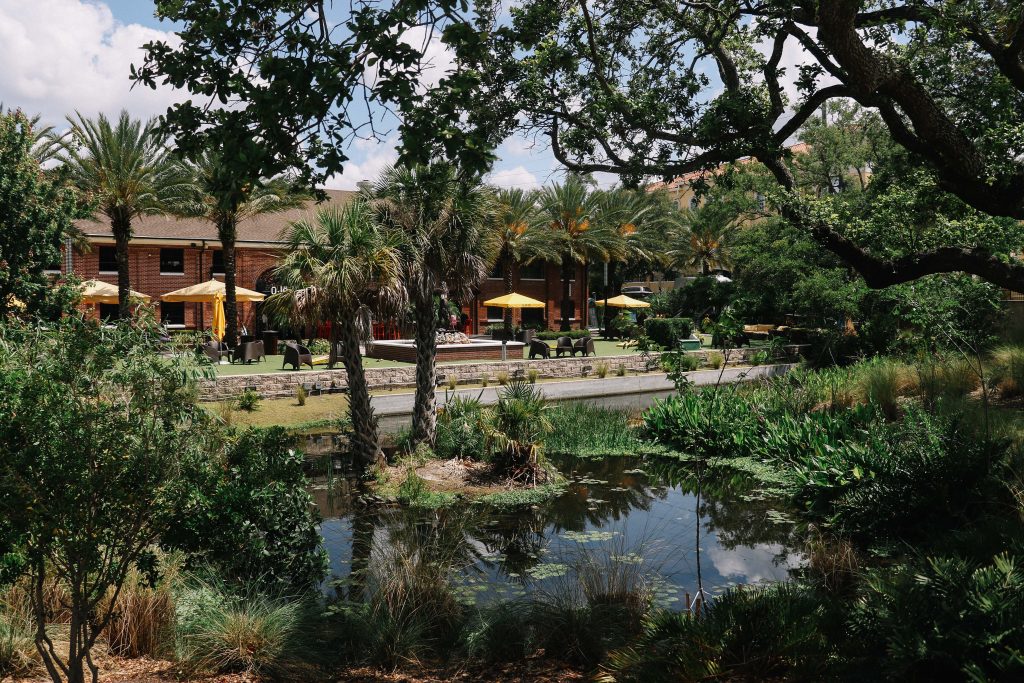 An hour later, we staggered off the waterbikes and onto the pier. "Hard isn't it?" Buddy said, handing me a bottle of water. Whilst I couldn't disagree with him, waterbiking is definitely an experience and if nothing else, is an expedient way to burn off those Tampa-induced calories.
A Two Day Guide to Tampa, Florida: The Best Shopping in Tampa
For those looking for a little less strenuous experience, then Tampa's almost limitless retail opportunities offer a welcome alternative.
Entering London's very own namesake – Tampa's Hyde Park Village – I was unsure what to expect. Vast parkland? A palace in the distance?
A relatively new development, Hyde Park Village resides on the intersection between the well-heeled Swann and Dakota Avenue; the area surrounded by historic family homes and leaning willow trees. Complete with a small village green, the Village is overflowing with both local and national stores; home to cupcake cafes and boutique pet stores (such as the unexpectedly busy 'Downtown Dogs').
As we arrived, a community fundraiser was taking place on the village green; pink balloons fluttering next to violet wisteria. It was an idyllic and peaceful part of the city and an important inclusion in this two day guide to Tampa, Florida.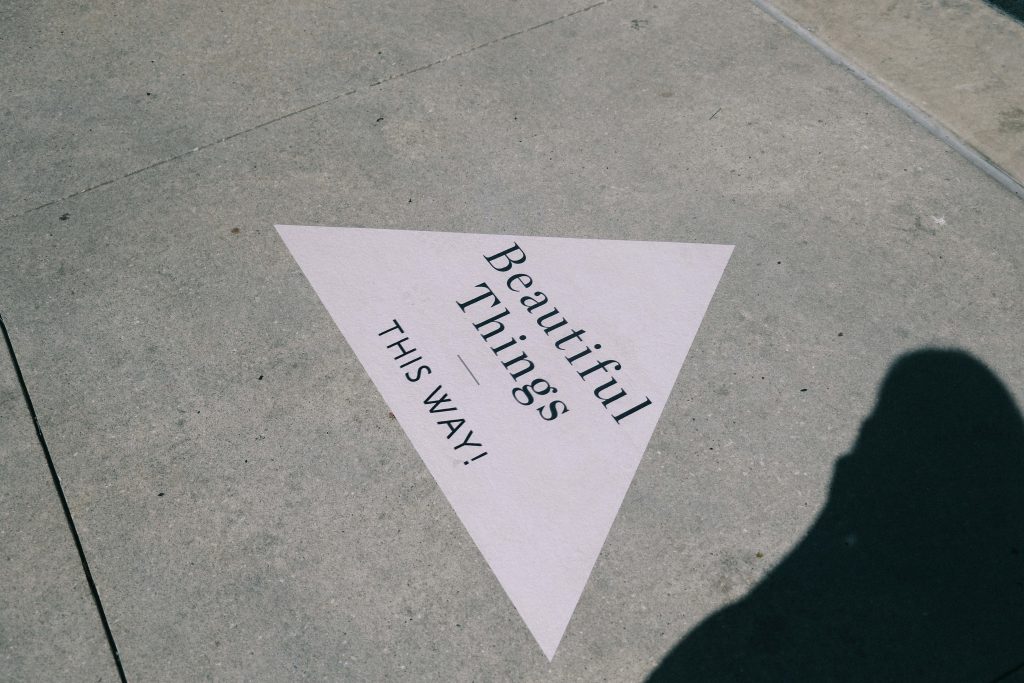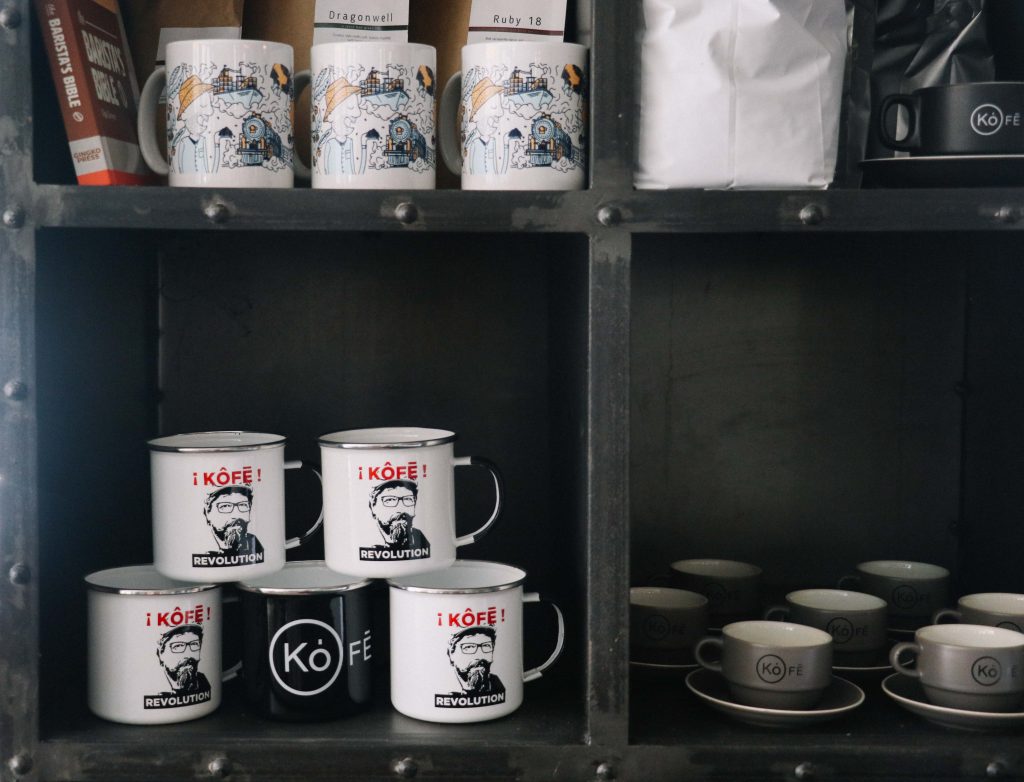 "It is hard to describe the Exchange", Stephanie said as we walked along Tampa's Kennedy Avenue. "It's a building, but also a collection of shops and kind a miniature town, too".
Opened in 2014, The Tampa Exchange puts community at its heart: a place where Tampa residents can work, eat, shop and strike up conversation over steaming coconut lattes. Resident inside a sprawling nineteenth-century building, it's certainly a popular place to come; a place that triggers declarations of "Oh, I love The Oxford Exchange" each time you mention it.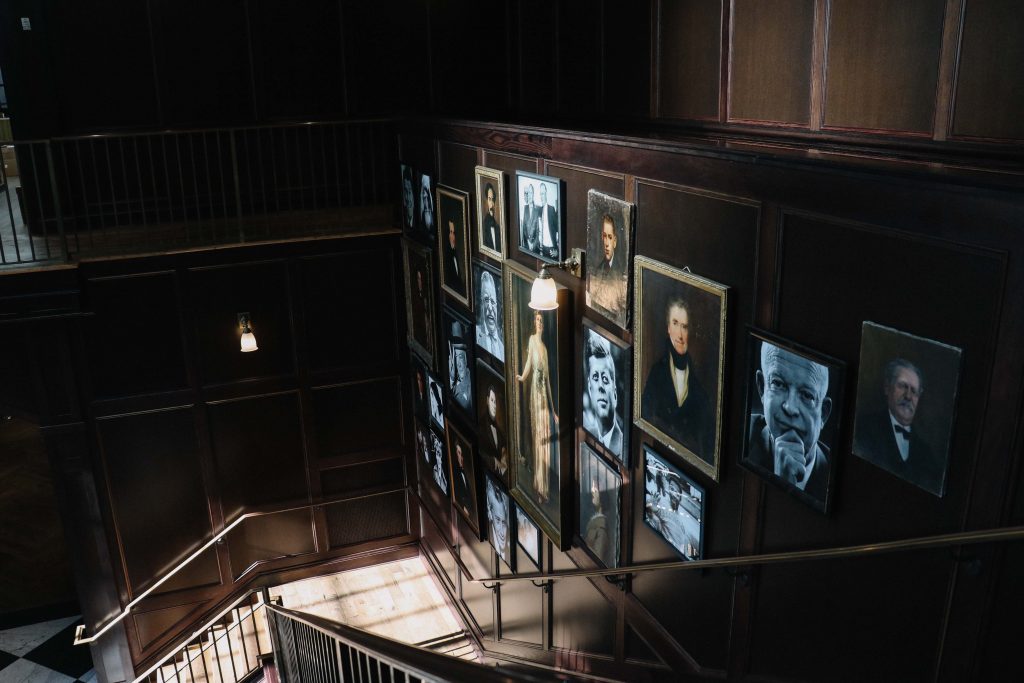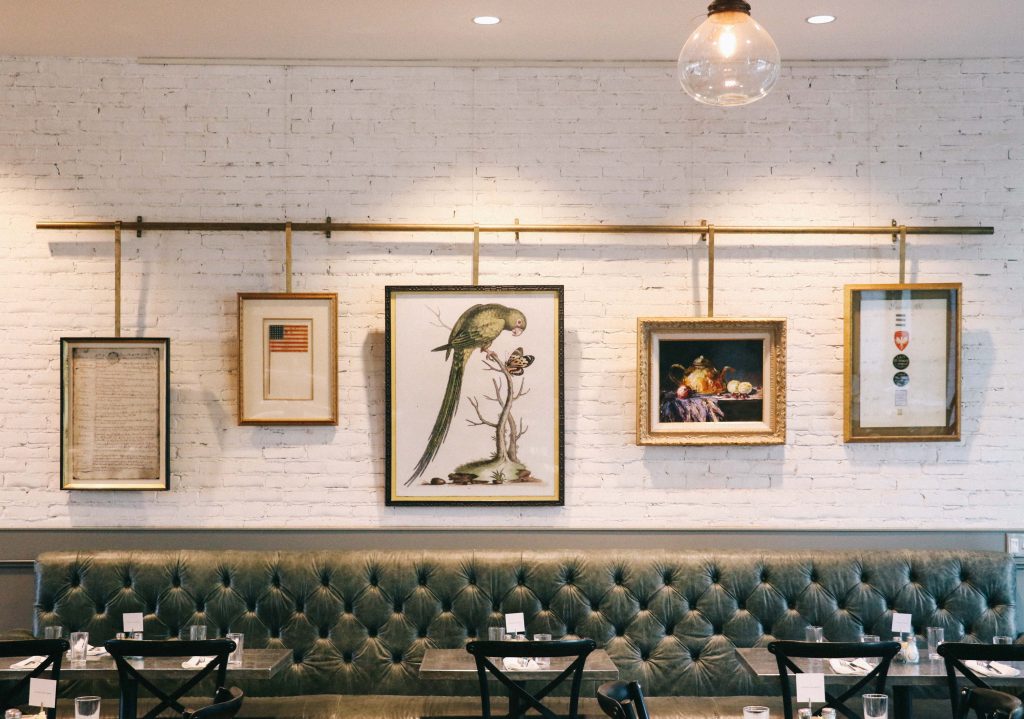 Walking in – the smooth mahogany walls creating a cool, peaceful atmosphere – it was easy to see why so many Tampa residents spend their time here.
Effortlessly cool, with overflowing bookstores, stylish homeware stores, an immaculate restaurant and a light, historical atrium, The Oxford Exchange reminded me a Floridian Soho House; a place to come and work, whilst surrounded by stylish peers.
For anyone visiting the city, do make it your mission to have breakfast here – and opt for the 'Super Simple Sandwich' if you can.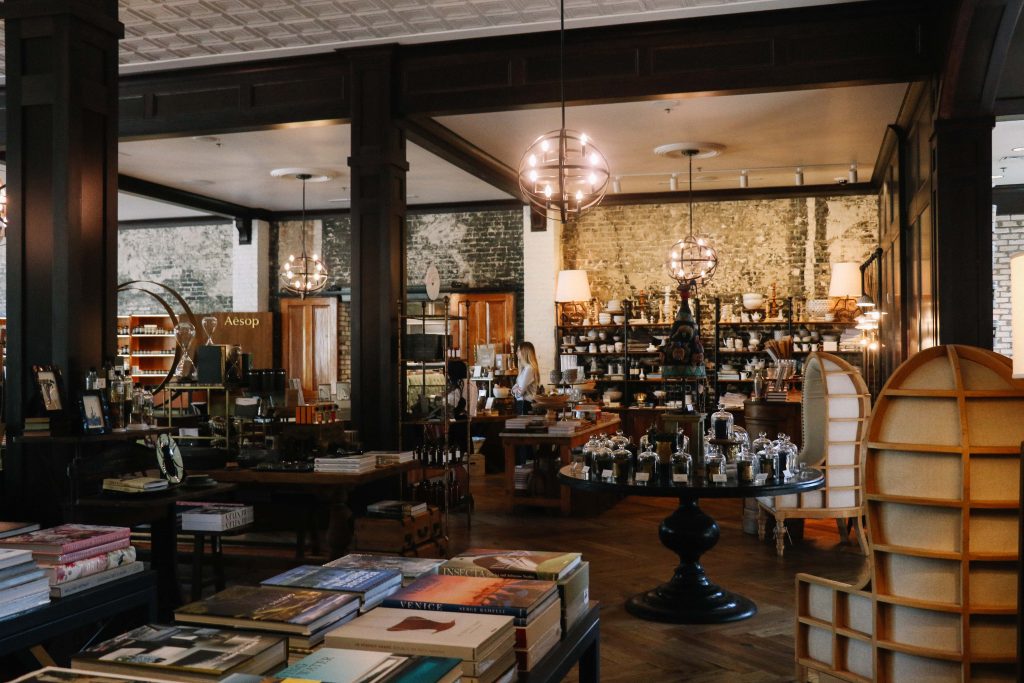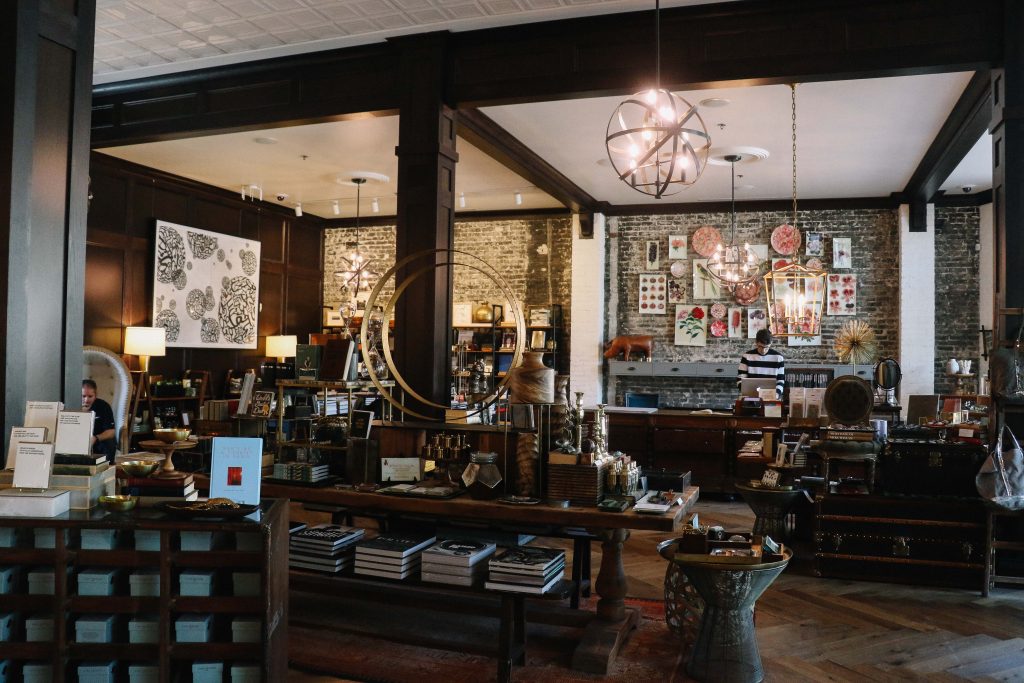 A Two Day Guide to Tampa, Florida: Final Thoughts
There's something stirring in Tampa, that's for sure.
Whether a movement, a shift, or a newfound zeal – it is something that can be found in the spontaneous yoga classes taking place along the city's monumental Riverwalk, and via the excited 'We Are Open!' signs outside the newly established boutiques.
It's a change that has been a long time coming, but that's also happening all at once.  A "rush of innovation", as Jeff had called it.
Yet whatever it is – a moment in the sun, or an emerging zeitgeist – it's undeniably exciting; a shift that has transformed this city from an airport gateway into a thriving destination in its own right. Although our stay in Tampa was short – experiencing just enough to fill this two day guide to Tampa, Florida – it was nonetheless just enough time for us to get caught in Tampa's spell.
One that will no doubt be beckoning us back soon.
 More Florida Inspiration: