Staring at the detailed map I'd unravelled, my eyes struggled to focus on the hundreds of small, blue shapes that dotted the paper. We were headed to Tampere –  the gateway to Finland's Lakeland – and a bustling city in its own right. Keen to learn more about the country past its capital city, Helsinki,  this beautiful area lies at the heart of Finnish culture. Indeed, as a country that prides itself on its connection to nature (I noted that even the public toilets at Helsinki airport piped out gentle bird song), the lakelands of Finland are deemed sacred: offering some of the cleanest water and pristine forests in the world.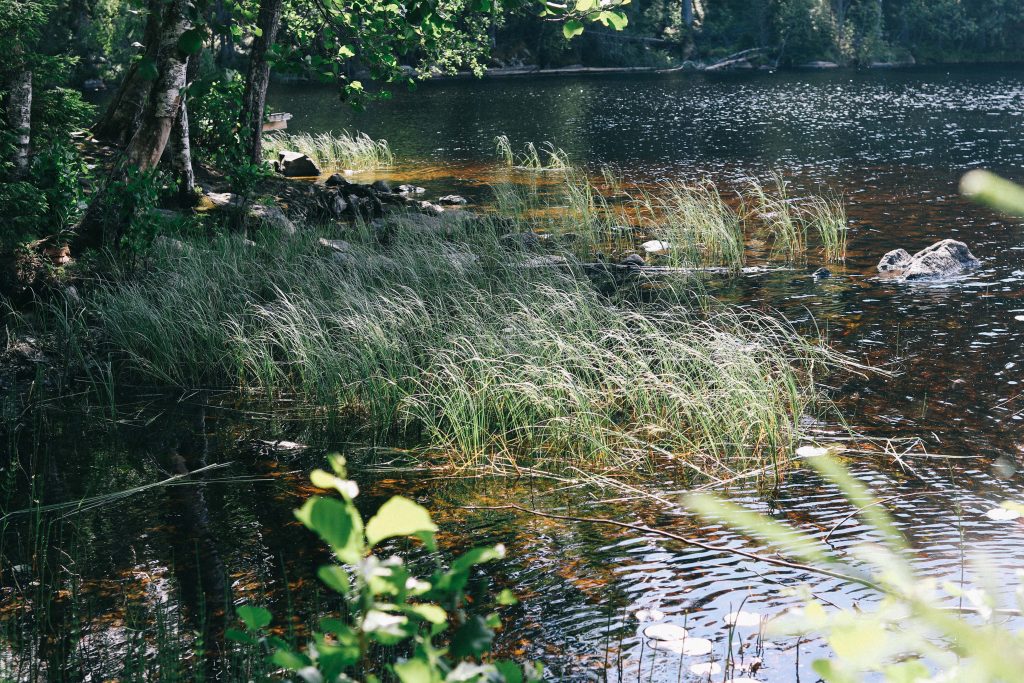 Home to thousands of lakes, 200,000 cabins and – curiously – a large colony of seals (something I'll explain a little later on), Finnish Lakeland is a place to get lost in. With these statistics in mind, it's perhaps no surprise to also hear that for most Finns, life doesn't get much better than when at a lakeside cabin (particularly after a sauna). Enchanted by this national devotion to nature,  we were eager to experience Europe's largest lake district for ourselves.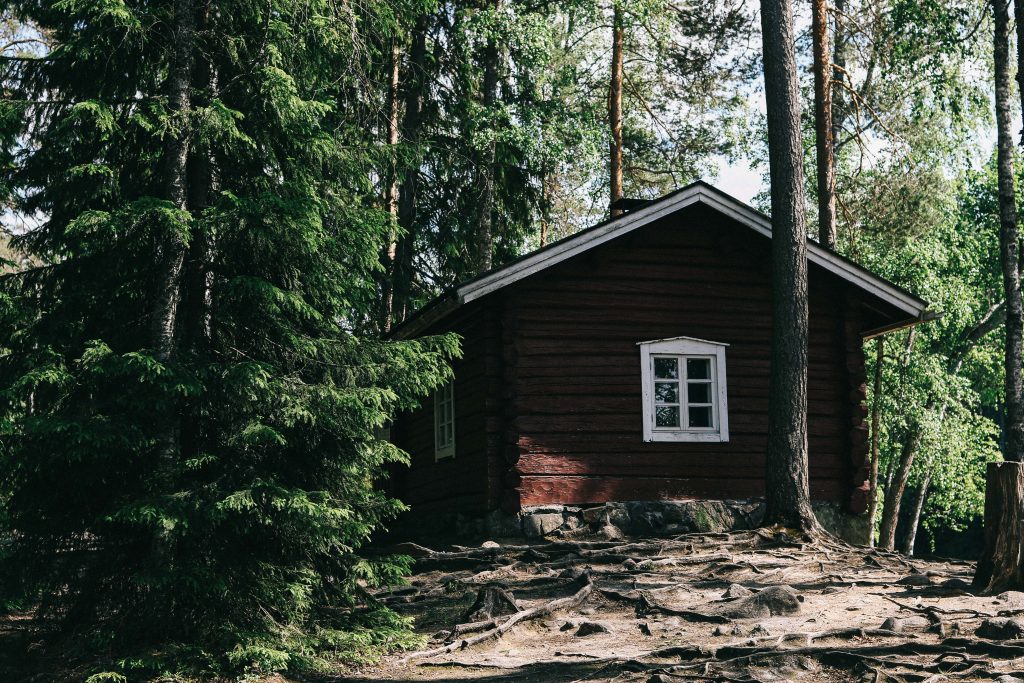 Getting to Tampere and the surrounding Lakeland of Pirkanmaa
Tampere, a city located in southern Finland, is a short 1.5 hour train journey southwards from Helsinki. From Tampere, we hired a car courtesy of Europcar, handily located next to the train station. Having completed a quick food shop in one of the city's supermarkets, we hopped into our car and made the journey northwards, into the forested Pirkanmaa region. It was a drive flanked by fields of wildflowers and deep, blue lakes.
As our cabin was located just 40-minutes away, it meant that our escape into the lakelands was stress-free; helping to ease us into the slower pace of life that awaited. As the traffic quietened, and the landscape grew increasingly rural, the busy streets of Helsinki already felt a world away.
Exploring the Lakeland is incredibly easy by car, with Visit Finland offering some handy pre-made routes for those looking to travel a little further afield. For those looking to slip into an even slower pace of life, one of the best ways to explore this area is by steamboat – with many coming complete with their own sauna barge. Somewhat obsessed with the idea of experiencing a sauna on a barge, we've added this to our bucket list – a return to the Lakeland now an inevitability.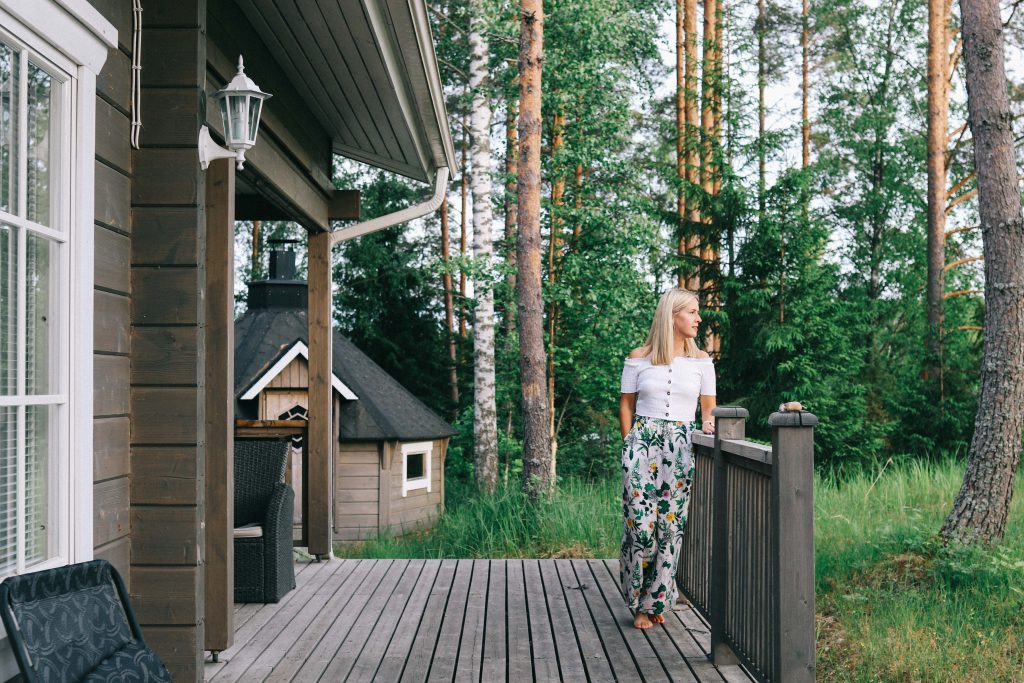 Where to stay in the Pirkanmaa Region
With 180,000 lakes in Finland, finding a cabin of your own is surprisingly easy. In fact, a lakeside or forest cottage holiday is something most Finns experience from early childhood; with a fifth of all households owning their own cabin. It seems that seeking solitude and a slower pace of life is never far from a Finn's mind.
Viewed as an opportunity to escape modern-day living, most cabins remain basic – devoid of extravagant luxuries and instead focusing on the simplicity of life on the lake. From daily saunas, BBQs, fishing and gentle lakeside activities, cabin life is relaxed, mindful and – as we discovered – life-affirming.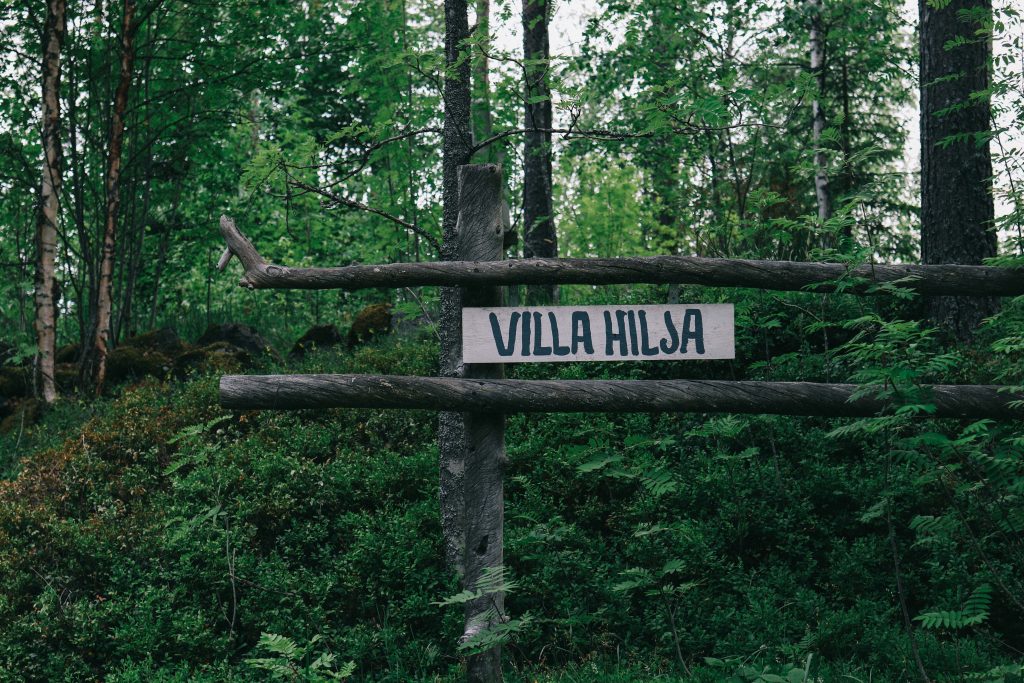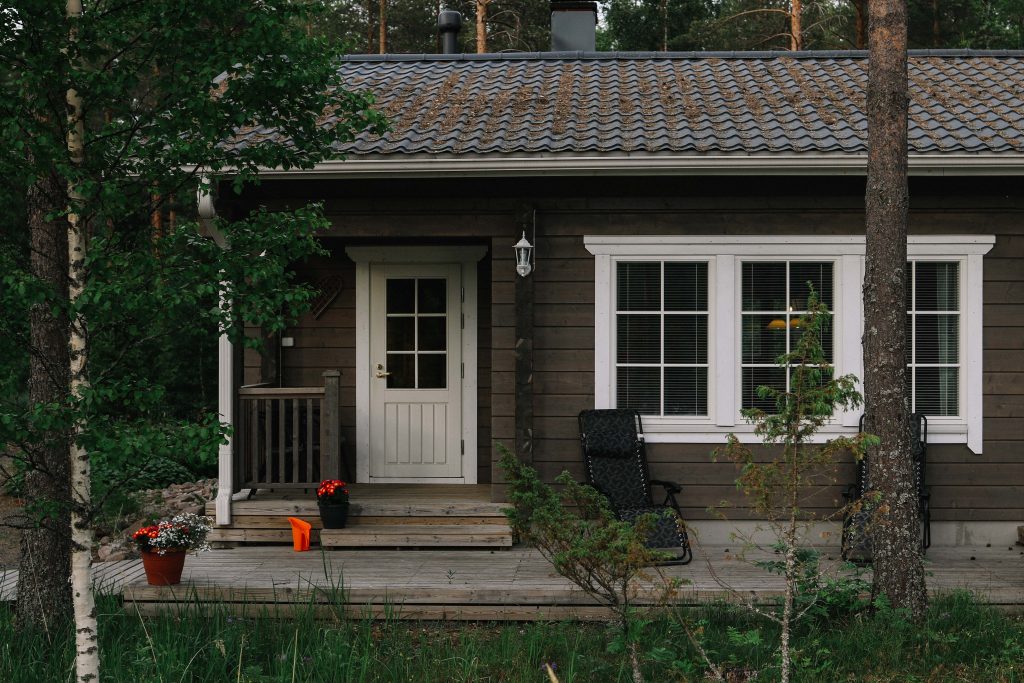 For our initiation into Finnish cabin life, we stayed at Villa Hilja, a perfectly formed log cabin available via Mökkiavain Cottages. Offering two bedrooms, a living area with open fire, and of course, a sauna, the cabin was a wifi-free paradise. Driving down the small gravel track to the cottage, the forest growing thicker, modern life quickly slipped away. Rounding the corner, our picture-perfect log cabin appeared, nestled above a shimmering lake. The scene resembled a postcard I'd seen just a few days earlier in Helsinki; a little white boat bobbing gently on a small dock.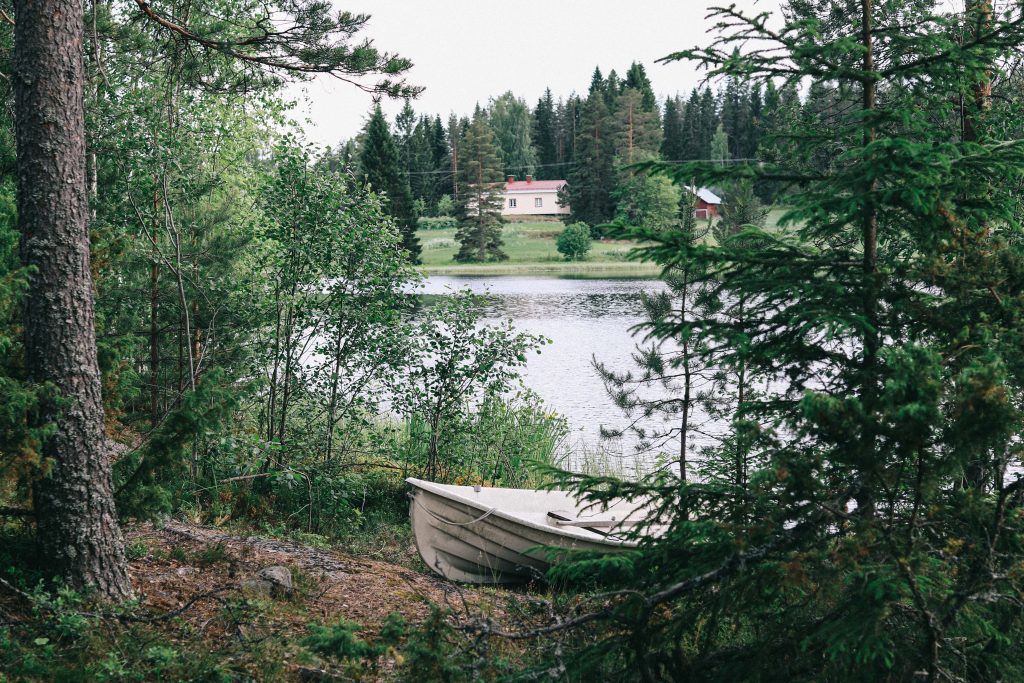 Abandoning our luggage in the car, we made our way to the lake's edge, where we were met by the sudden 'sound' of silence. Like a thick blanket surrounding us, the quiet was initially slightly unsettling; my own voice feeling abnormally loud as I spoke. Without the constant hum of traffic, technology or people, the bird song and rustling leaves seemed almost deafening. "It's like we're beginning a detox from modern-day life", I whispered to Laura. It was strangely thrilling.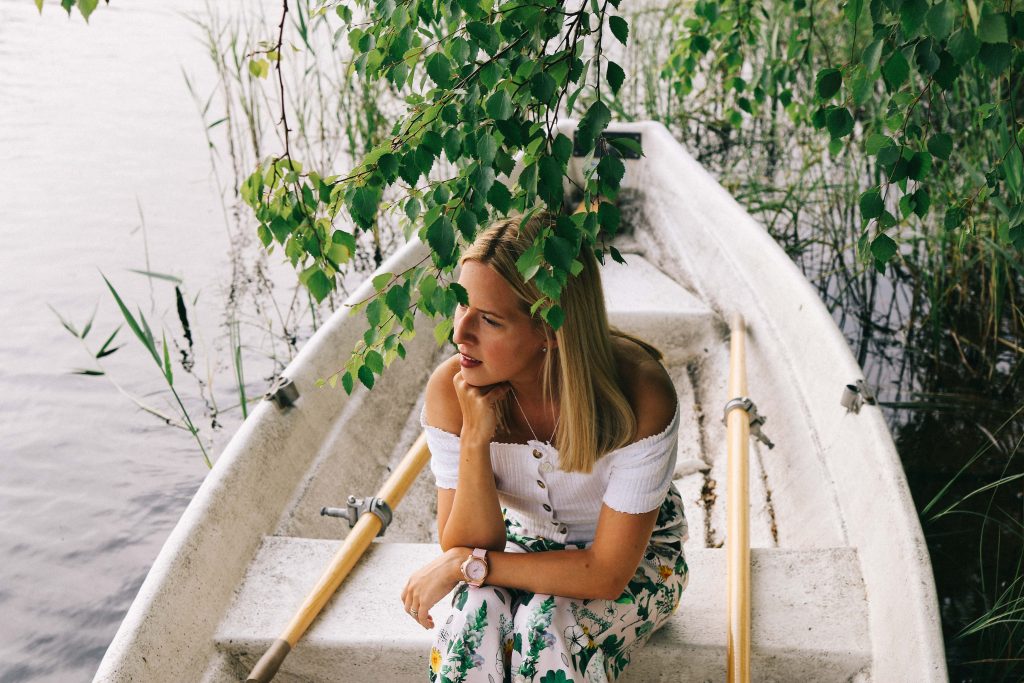 Food and Catering in Pirkanmaa and Tampere
Before heading off to our cabin in the wilderness, we did a supermarket shop in Tampere – something we always find strangely exciting when in a new country. As self-catering cabins, arriving armed with plenty of food (and drink) is a must if you're looking to fully disappear into Finland's forests. To truly maximise the country's summer nights, cuisine on the lake is centred around the BBQ (a feature of most cabins); something worth noting when undertaking the supermarket dash.
It wouldn't be a real break from reality, however, if you didn't escape the kitchen for a meal or two. In the Pirkanmaa region, we discovered plenty of fantastic restaurants, including Miss Ada  located in Ylöjärvi. Offering fresh food in a relaxed environment, Miss Ada is the ideal place to come whilst enjoying your cabin escape. For those looking to start their holiday in Tampere – or to have a night in the city -we also enjoyed a delicious lunch at Kajo , before heading to our cabin. Priding itself on fresh, locally sourced ingredients, the quality of food outside of Helsinki's capital was a real surprise. With the menu and wine changing with the seasons, Kajo is a restaurant that's in touch with its natural surroundings; the chefs spending their mornings foraging for fresh herbs and mushrooms.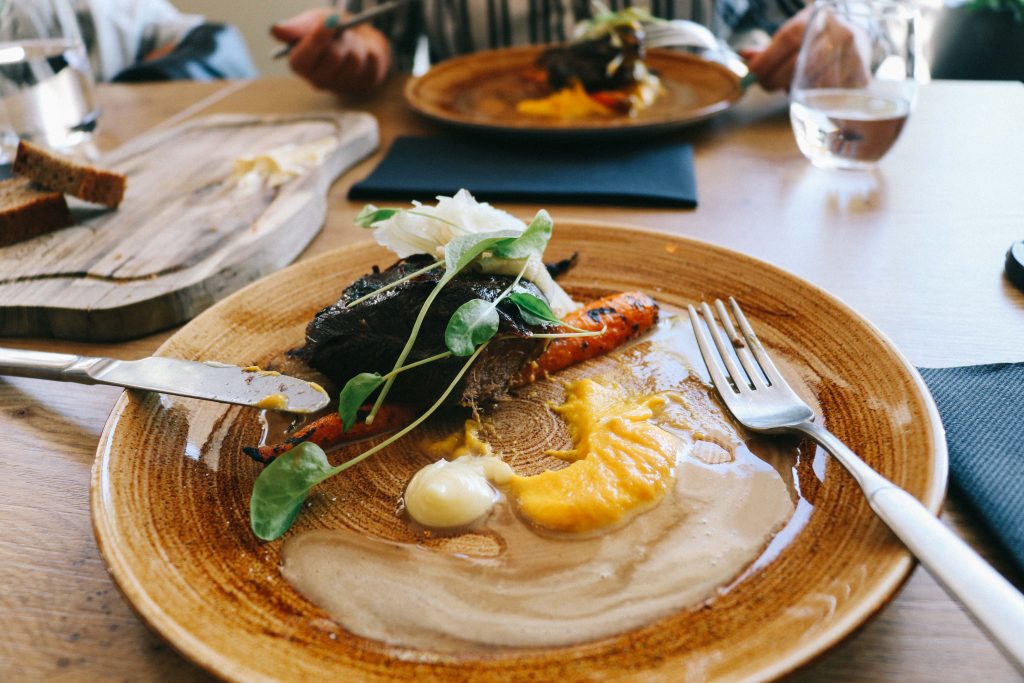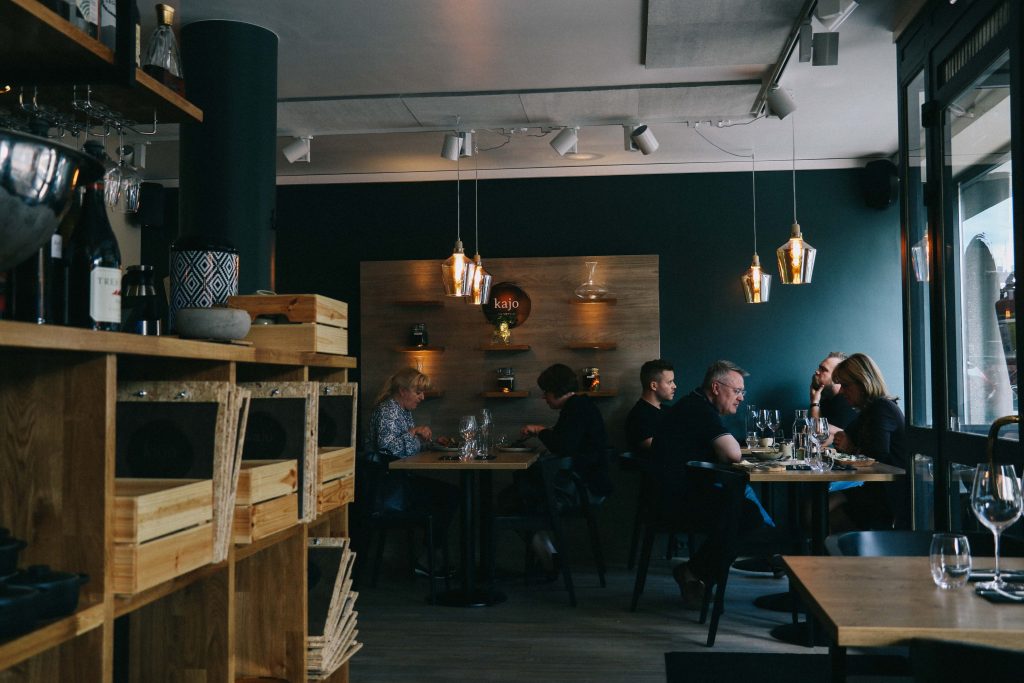 Activities on the Finnish Lakes
Despite Finnish cabin life being largely centred around relaxation, there are still plenty of activities on offer for those looking for adventure. For those staying in the Pirkanmaa region of the Finnish Lakeland, Suppaa Tampere is the first SUP school in the region. Offering stand-up paddle boarding and SUP yoga (something we tried on Anna Maria Island and really enjoyed), these gentle activities are ideal for those looking for a little exercise whilst completing their modern-day detox. Canoeing, kayaking and fishing are also common activities on the Lakelands during the summer months.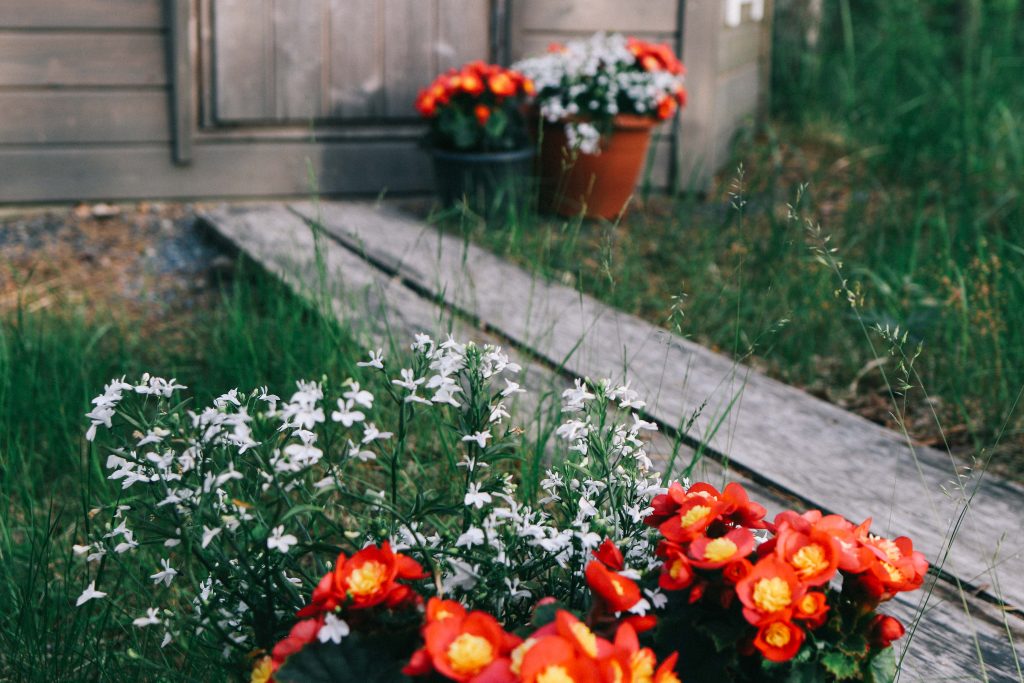 White Summer Nights in Finland
With the white nights keeping darkness at bay (in the summer, Finland receives over 18 hours of sunlight per day), our days at the cabin felt almost endless – the sun stubbornly refusing to drift below the horizon. Having never experienced this phenomenon before, our cabin took on an extra air of magic, as 'guess what time it is' quickly became Laura's favourite game.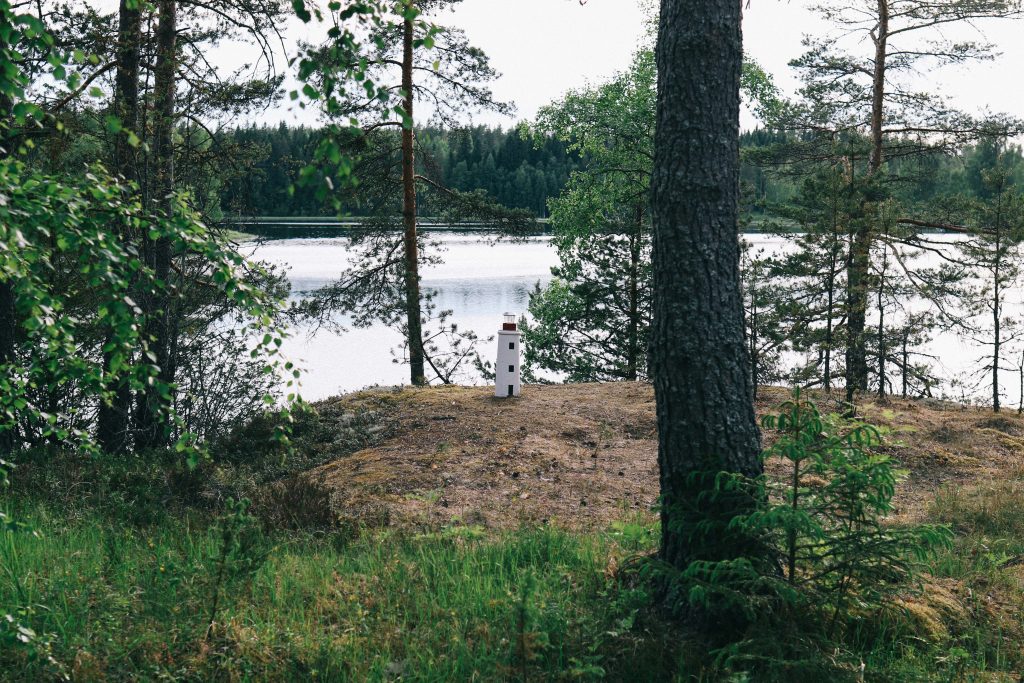 For Finn's, long summer days like this offer the opportunity to master the 'art of doing nothing'. Here, hours spent reading with your feet dipped into the lake is an acceptable pastime. Life in a cabin is a chance to escape the screens and technology of every day life, swapping them for a reality that is much calmer, peaceful and – as we found – addictive.
Yet as we discovered, nothing quite reunites you with nature than something that seems to occupy most Finn's DNA: a traditional Finnish sauna.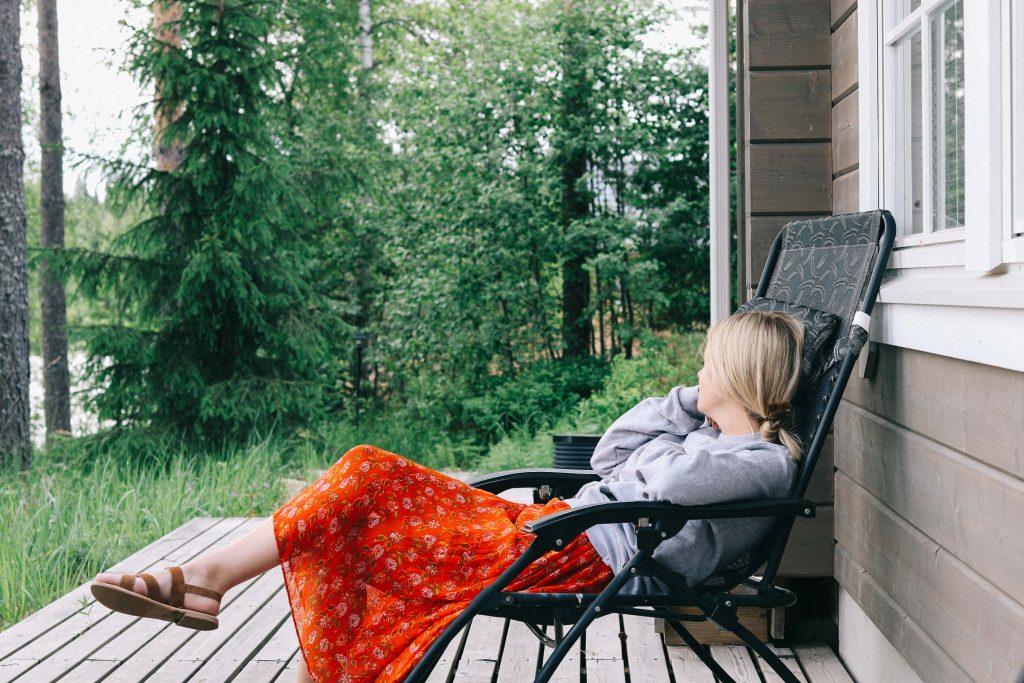 "What if I have a heart attack?", I yelled as we ran from the confines of our blistering hot sauna, down the steps of the jetty. It had taken us 30-minutes to pluck up the courage to progress to the traditional 'next step': one marked by the act of jumping wildly into a lake. A shimmering dark blue, the waters looked enticing, yet decidedly chilly. As I ran towards it, my sprint turned into a reluctant jog, before Laura grabbed me.  "Carpe diem, Claire", she shouted – jumping off the creaking jetty.
The water was, as suspected, cold.  As our heads emerged from the water – our lungs panting in shock – I let out a scream that echoed around the lake's edge. I was freezing, yet exhilarated. I couldn't wait to do it again.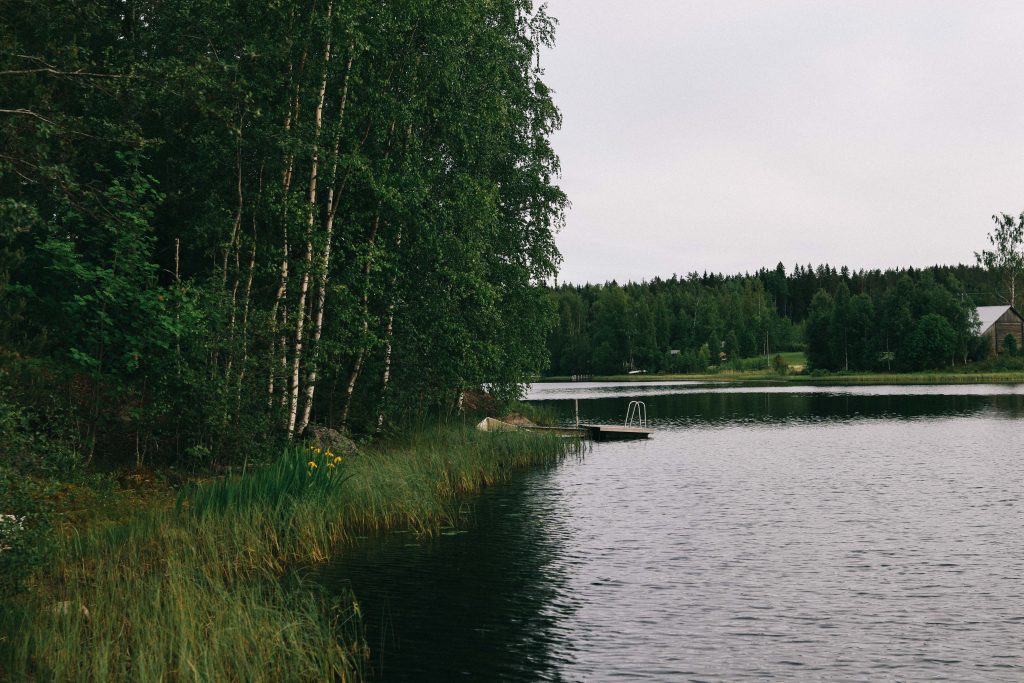 We continued this process another four times (as advised by our guide); our mobile phones long forgotten somewhere in the cabin. Between the soaring heat of the wooden sauna, to the cold, silky waters of the lake, we spent our evening embroiled in what felt like a strange, Finnish initiation ceremony. With the evening sun making us forget that night had truly set in, we finished our evening on the lake's deck: a candle flickering and two beers in hand. It was 12.30am and I'd never felt more awake. This way of life was indeed good for the soul.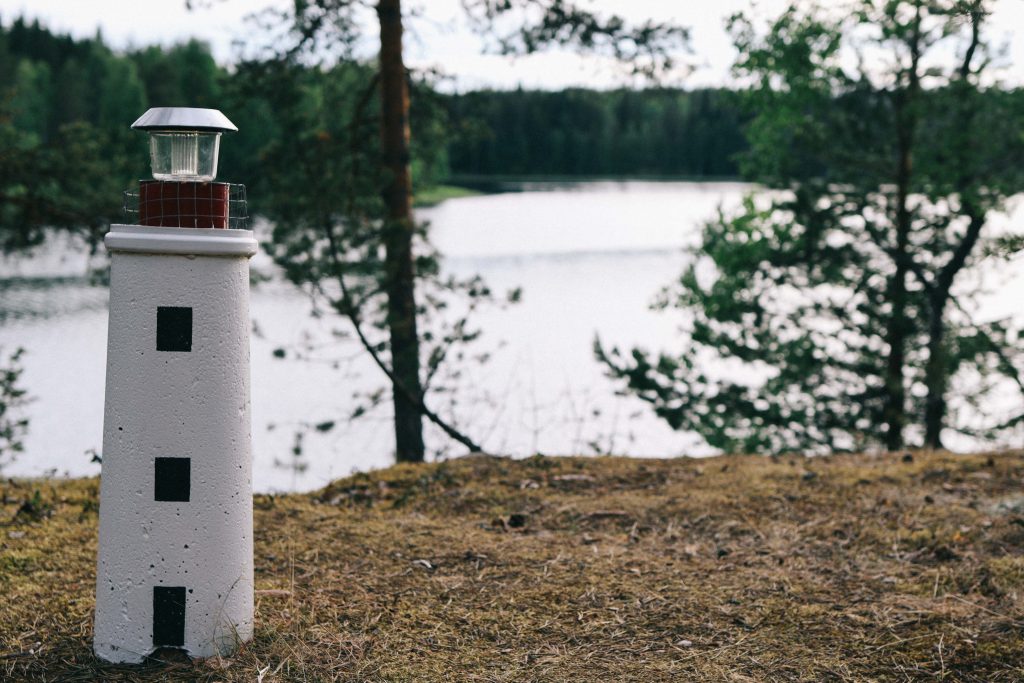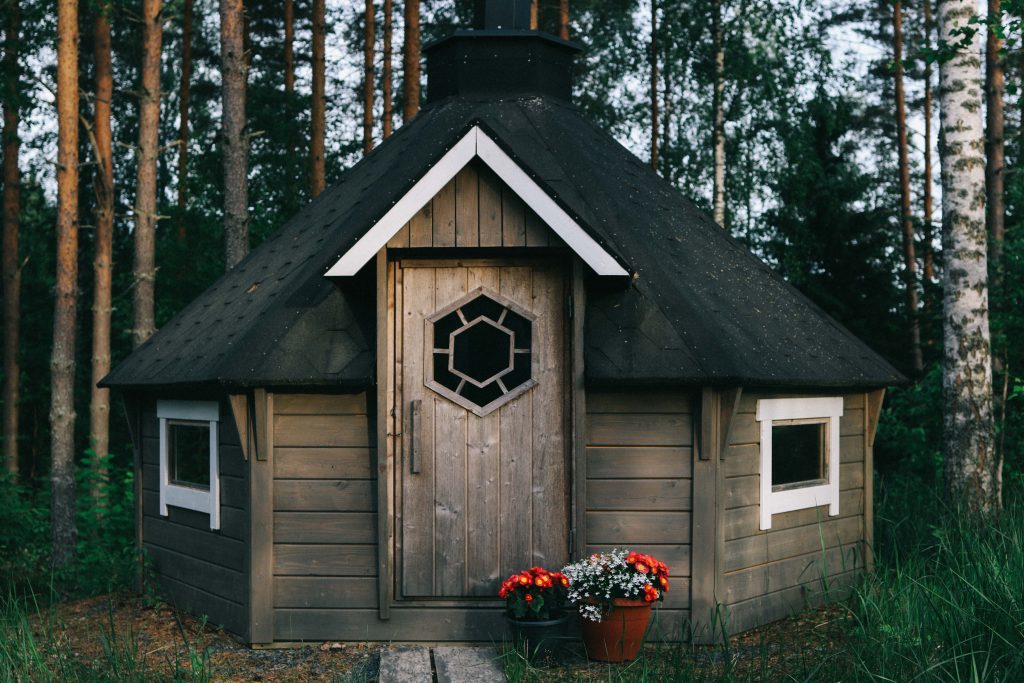 Exploring the National Parks
Eager to explore more of Finland's famous Lakeland, we tore ourselves away from our cabin and made the short 45-minute drive to Helevetinjärvi National Park for a gentle hike. Having recently celebrated the opening of their 40th National Park, Finland is a country passionate about preserving their biodiversity and landscape, with a walk through a National Park a normal weekend pastime for many Finns.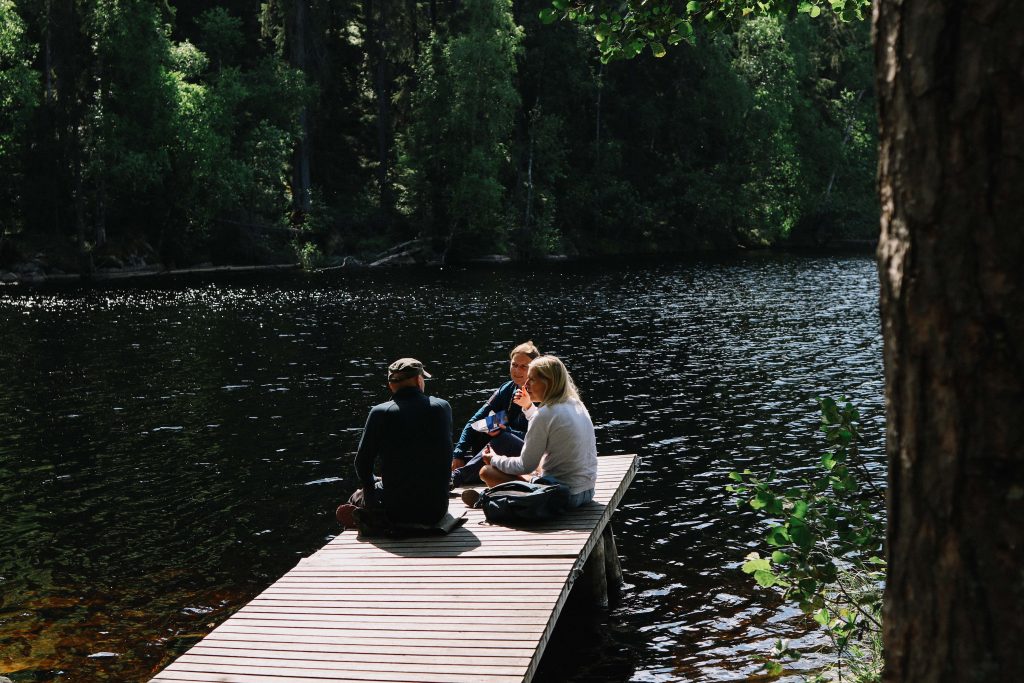 Helvetinjärvi's own landscape is unique, due to the two rift valleys that run through it. Formed 150-200 million years ago, when water once covered the area, these deep gorges give way to towering cliffs.  Quite literally meaning 'Hell's Lake,' the park acquired its name from an old fable concerning a witch and a curse. Legend has it that a pike was stolen from the witch and (understandably) infuriated, she cursed the lake so that no pike would ever be found there again.
However, having spent an afternoon going to 'hell and back', it became apparent that its name in noway reflects the reality of this natural paradise.  Met again with the now familiar 'sound of silence', we hiked through the ancient woodland as our guide kneeled to show us the small plants that would soon bear berries. "When I was younger", she told us, "my mother would hang a bell around my wrist before we went berry picking. It would scare off the bears."
Mesmerised by this story, I considered my own childhood adventures. The most dangerous animal I ever uncovered was a disgruntled hedgehog. A childhood in Finland – berry picking in wild forests filled with bears – sounded like something out of Little Red Riding Hood. I was more than a little envious.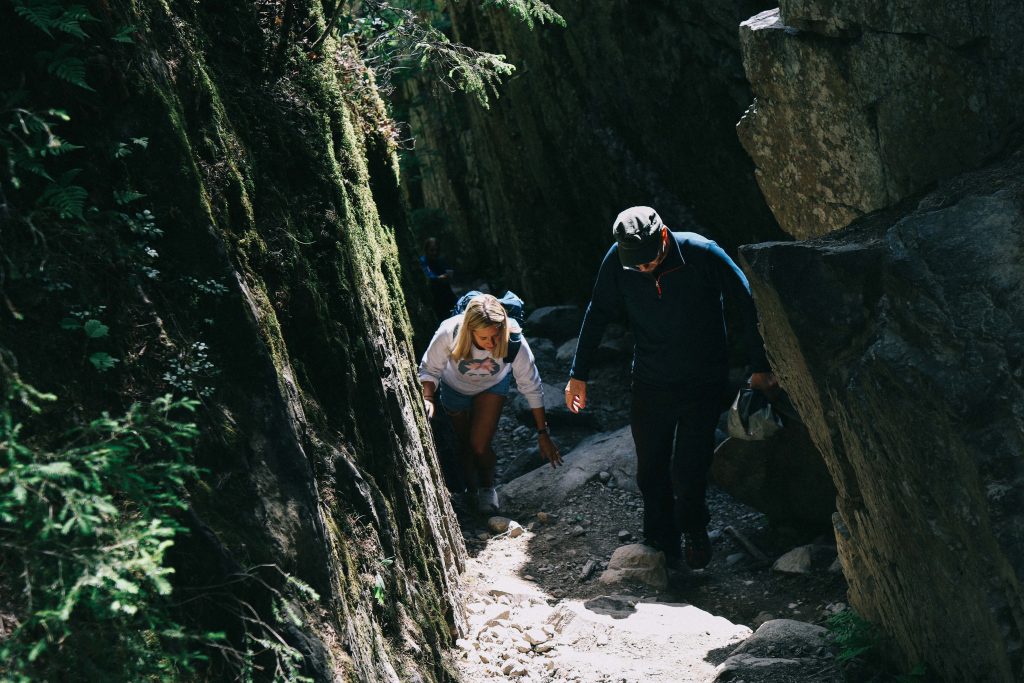 We opted for the gentle 4km trail through Helvetinjärvi, which is an anti-clockwise hike from the park's entrance at Kankimäki. Taking you through fresh pine forests down towards a glistening lake, this offers a 'soft' hiking option and is an ideal route to accompany a picnic. The park also caters for more serious hikers, with a 11km route and a (slightly mind boggling) 300km route, which takes you between Helventinjärvi National Park and Seitseminen National Park.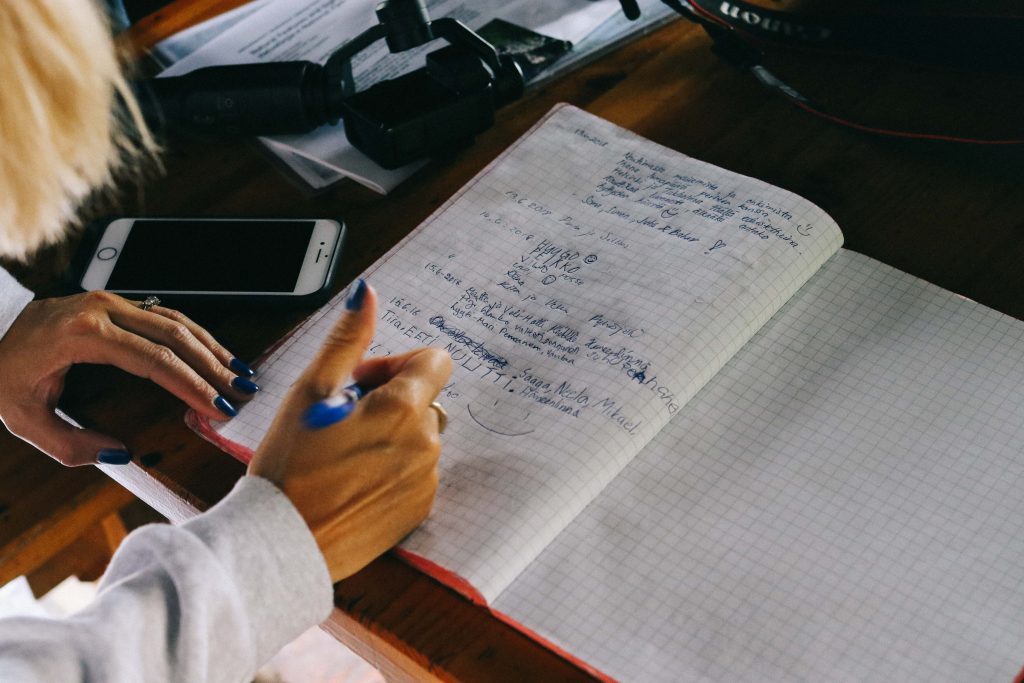 As mentioned in the introduction, the National Parks of Finland are hugely diverse and home to many animals, including: bears, wolves, and – in one particular park – seals. Located in the east of Finland is Lake Saimaa, the country's greatest lake and home to an unexpected colony of Saimaa ringed seals. Deposited there 9,500 years ago, when the land rose after the last ice age (subsequently cutting them off from the sea), there are now only 350 seals left. Now one of the most endangered seal colonies in the world, the wide-eyed Saimaa seal are subject to rigorous conservation efforts in a bid to bring their population up to 400 by 2025.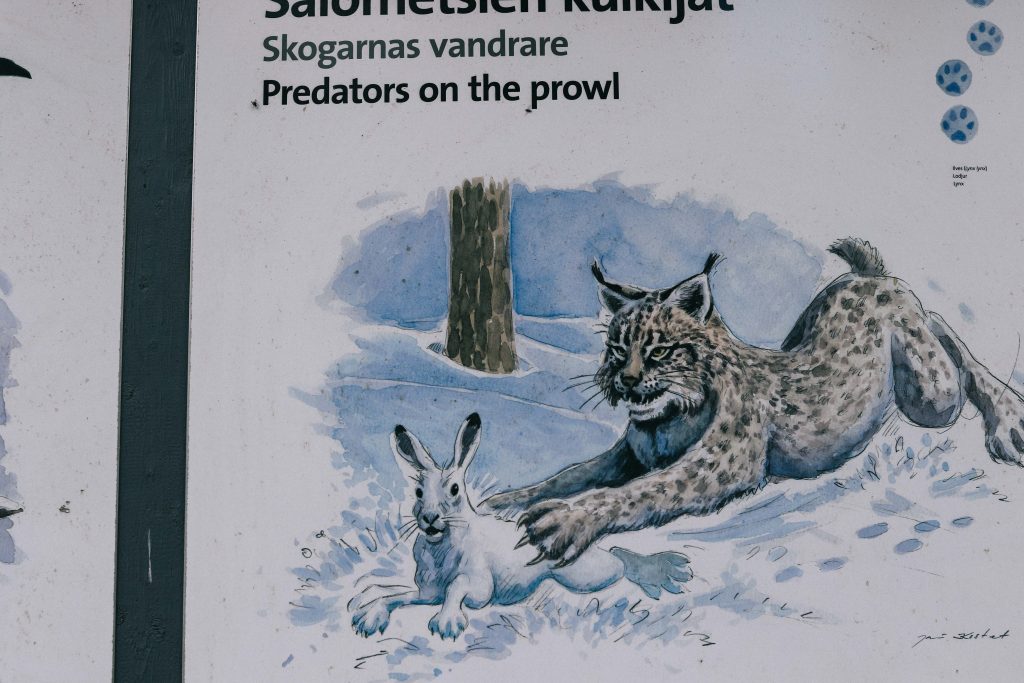 Our hike through Helvetinjärvi was the ideal way to learn more about Finland's love of nature and ultimately, its respect for it. Pristine, quiet and offering picture-perfect communal wood cabins, the National Parks are also a place where visitors can stay overnight: cabins, campsites and campfires scattered throughout their forested slopes.
For those visiting Helvetinjärvi, make sure you try the delicious and locally sourced wild boar burgers at Restaurant Helvetin Portti before you set off on your hike. Situated at the 'gates of hell' (at the Kankimäki entrance), this cosy outdoor restaurant was an unexpected surprise; the generous sized burgers giving us plenty of incentive to get hiking.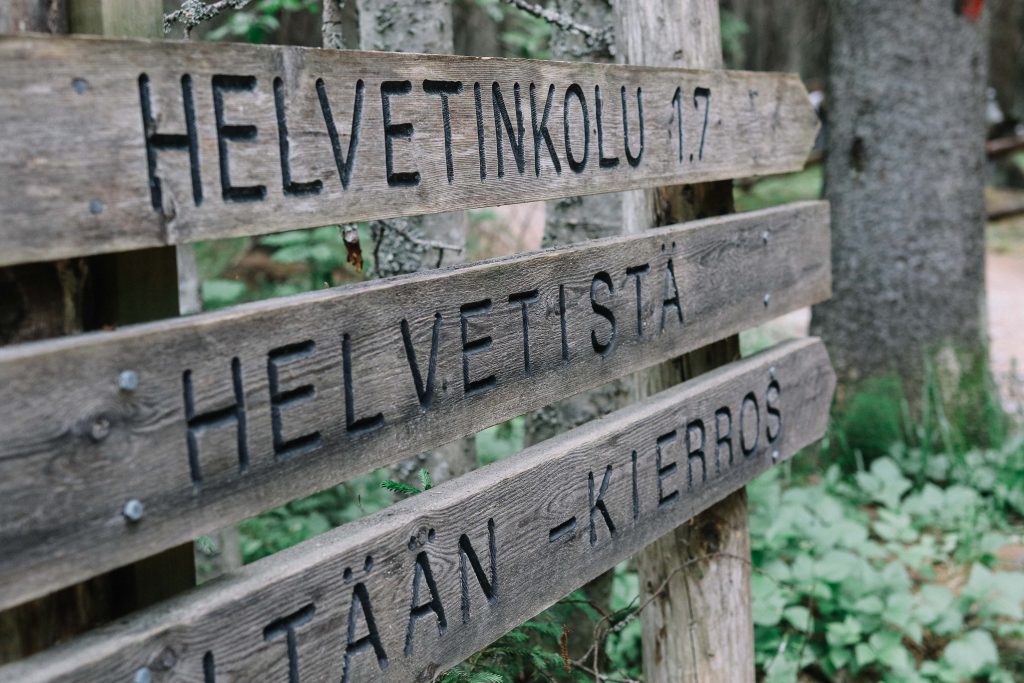 Our modern day detox on the Finnish Lakelands passed in what appeared to be one long, sunny day.
Reluctantly returning our suitcases to the car, we took a final walk down to our little jetty; enjoying a moment of silence. No longer unsettling, the sound of silence (with nature adding its own musical rift every now and again), was something we craved. With more space to breathe amongst the quiet and peace of nature, we felt cleansed; ready to slip back into the hustle and bustle of city life.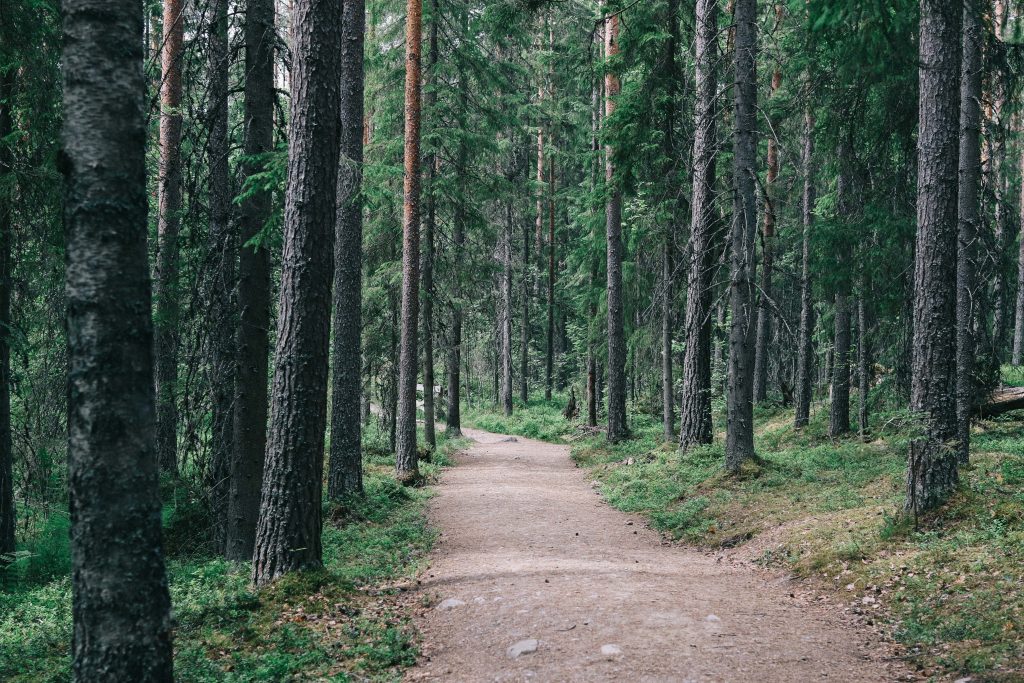 If there's one thing I realised during our stay, it's that the Finns really do have their priorities right.
Life in a cabin, just after a sauna,  doesn't get much better. Stripping things back to the barest of essentials – a crackling log fire, fresh fish on the jetty and a swim in the lake – is as idyllic as it gets. Our time on the Finnish Lakelands reminded us once again that travel isn't for luxury, or for extravagant experiences. Sometimes it's the simplest of adventures that bring the most happiness.
Watch our Finnish Lakeland vlog here.
Thank you to Visit Finland and Europcar for bringing us to Tampere and the surrounding region.
Pin it: