As Visit England Ambassadors – a role that has provided us with some of our favourite trips this year – we headed to Norwich, Norfolk, to explore the city in full festive bloom; seeking out all the fun things to do in Norwich, alongside some of its more festive offerings. Below is our guide on how to enjoy this beautiful – and often underrated – city, enjoying its foodie scene, its bars and its unexpected history. 
How to Get to Norwich
Travelling to Norwich is incredibly straightforward. For train-goers, Greater Anglia Trains run a regular service from London Liverpool Street, that will deliver you to the city in just under two hours. Alternatively, and thanks to the area's notoriously flat geography, driving is just as easy. We left our home at 2.30pm and arrived in the city a little before 5pm; the majority of our journey spent on a seemingly endless, tree-lined road. For those coming from further afar, Norwich even has its own airport, which flies directly to Schiphol, Amsterdam.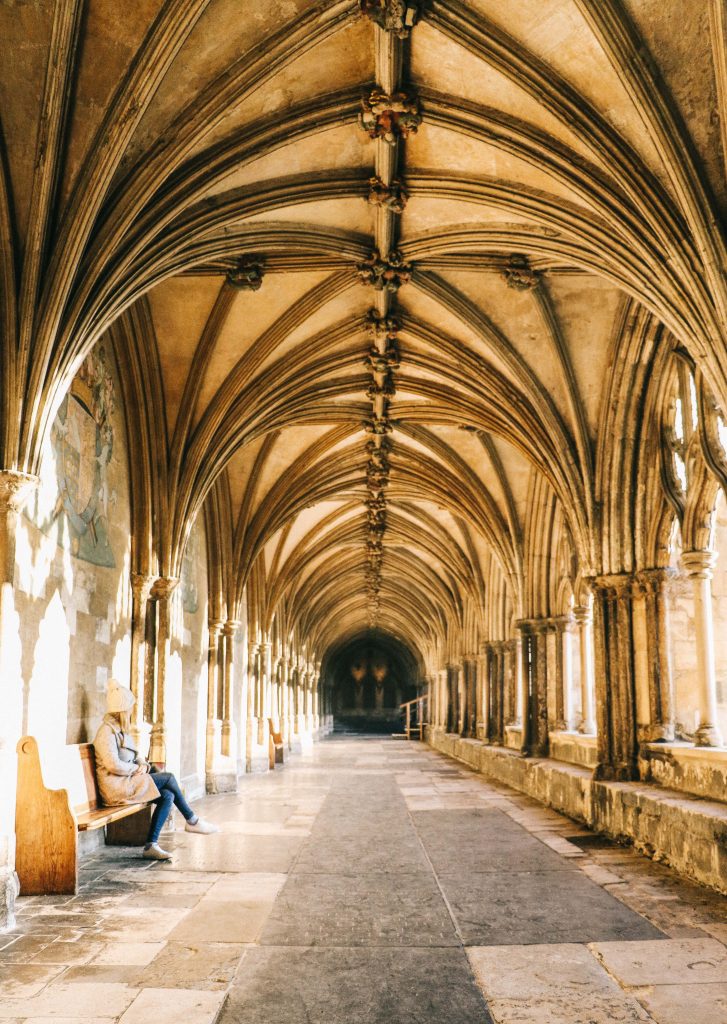 Where to Stay in Norwich
One of the country's oldest cities, Norwich has a rich and incredible history. A patchwork of different eras, the city is sandwiched between a Norman castle and an 11th century Anglo-Norman cathedral; the medieval ages making an appearance in-between the two.
Given its history, it was only fitting that we stayed somewhere with equal historical clout: checking in at The Maids Head Hotel. Claimed to be the oldest hotel in the country, parts of it date back to the 13th century. It's even said that Queen Elizabeth 1 stayed here in 1587; in a time when Norwich was the second largest city in England. After dragging our suitcases up the icy path – peeking in at the hotel's oak-panelled bar – we checked in.
Made up of six different buildings, the hotel is a wonderful warren of a place; corridors sloping at 40-degree angles and a restaurant occupying the site of the original courtyard. In a city that prides itself on its history, The Maids Head Hotel is a fitting place to stay.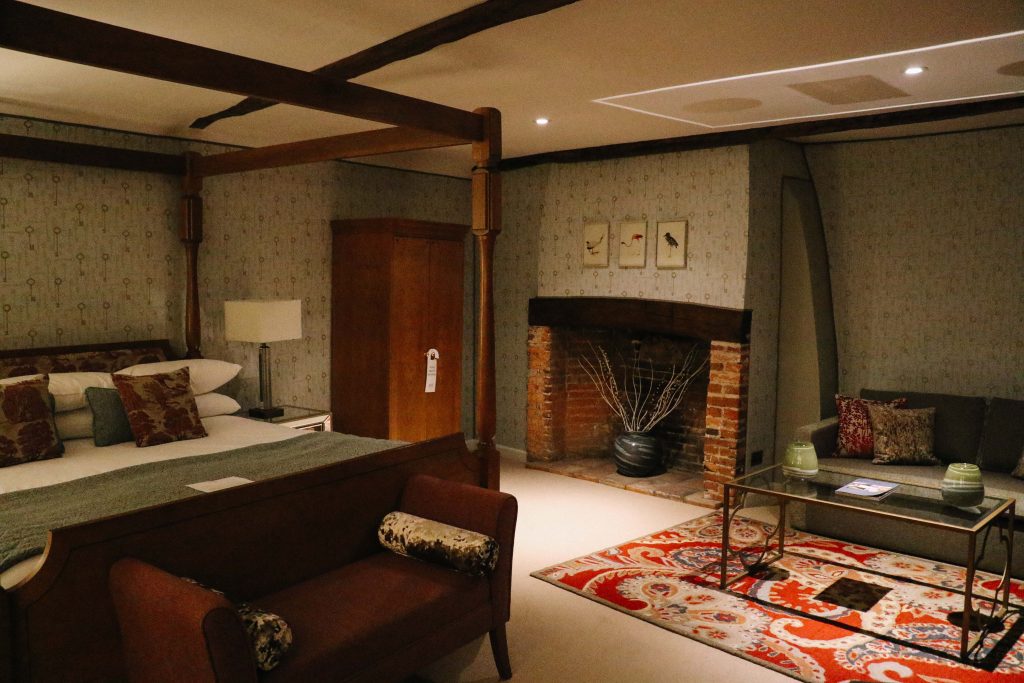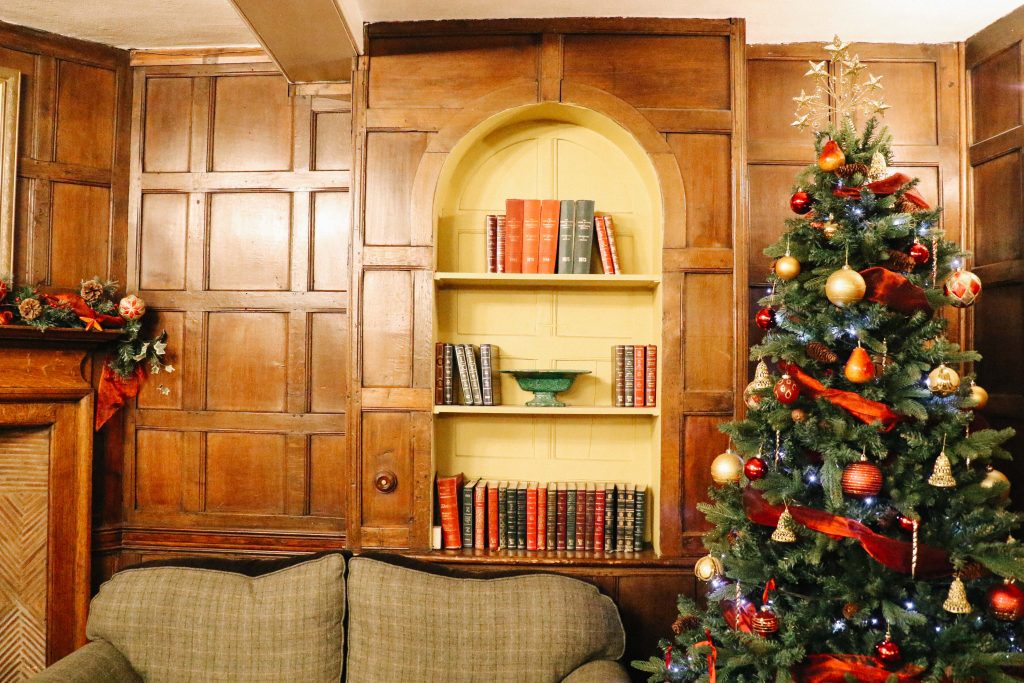 Fun Things to do in Norwich
The Best Fish and Chips in Town
A definite fun thing to do in Norwich is a trip to the legendary Grosvenor Fish Bar.
Now, before I go on, I should admit something. Due to an unfortunate experience with a plate of scampi when I was 12 (the consequences of which have haunted me for years), I've carried with me a shameful little secret. Despite being a fully-fledged Brit, I actively avoid fish & chips. The very words makes me feel a little nauseous. And so, as we climbed through Norwich's winding alleyways to the Fish Bar, I felt more than a little apprehensive. Would the smell of frying batter induce some sort of flashback? Would I be able to look a plate of scampi in the eye?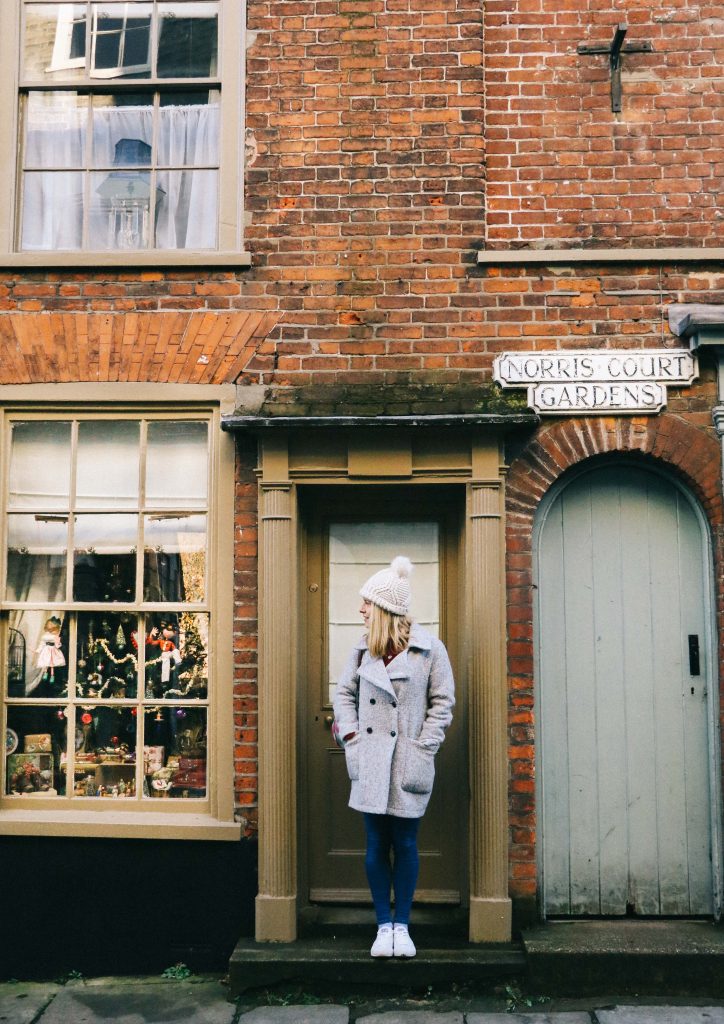 Just moments after entering the Grosvenor Fish Bar, however, I was immediately distracted. This was a chippy like no other. A self-declared 'fish and chip grotto', the owner of the bar decided he would do something radical – something possibly treasonous – and reinvent fish & chips. Introducing a restaurant below the bar, diners now tackling their cod under subterranean arches, he also initiated a new menu, including 'shark bites' 'five quid squid' and steamed fish options.
It's a world away from your standard chippy.
Having ordered a 'Bass with Sass' wrap and a 'Big Mack', we headed downstairs to eat, surrounded by local university students. In the corner, a group of girls drank glasses of Prosecco, working their way through piles of chips and miso-tuna rolls. This restaurant was something I'd have expected from London's East End, but definitely not from a city nestled in the heart of Norfolk. I was so surprised that I ate my entire meal without one sweaty flashback.
The Historical Sights of Norwich
After a soundless sleep, we began our first morning in Norwich with a trip to a building that had spent the night illuminating our bedroom: the mighty Norwich Cathedral.
With England's mini ice-age in full swing, we stepped out into a city covered in thick white frost; tiny icicles hanging from the trees. Sliding our way across the road, we entered The Close: the home of the cathedral since 1096. Squinting across the pebbled courtyard, I looked up at the cathedral's spire; a soaring 96 metres tall.
Second only to Salisbury, Norwich Cathedral has the tallest spire in the country, covered in over 1,200 intricate roof bosses, each of which tells its own biblical tale. On this cold winter's morning, it looked unbelievably beautiful.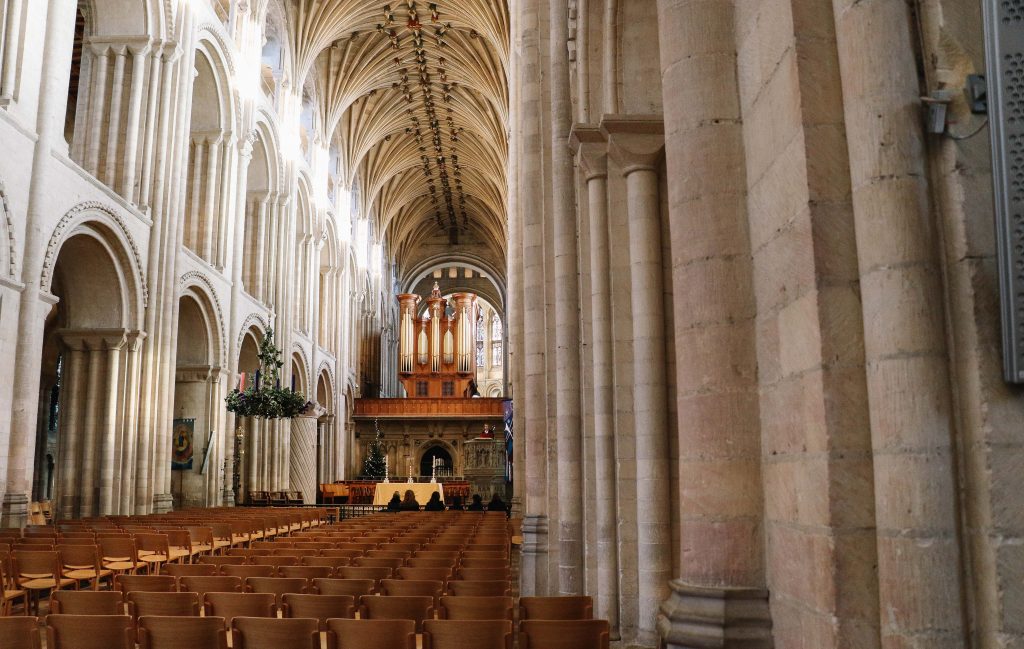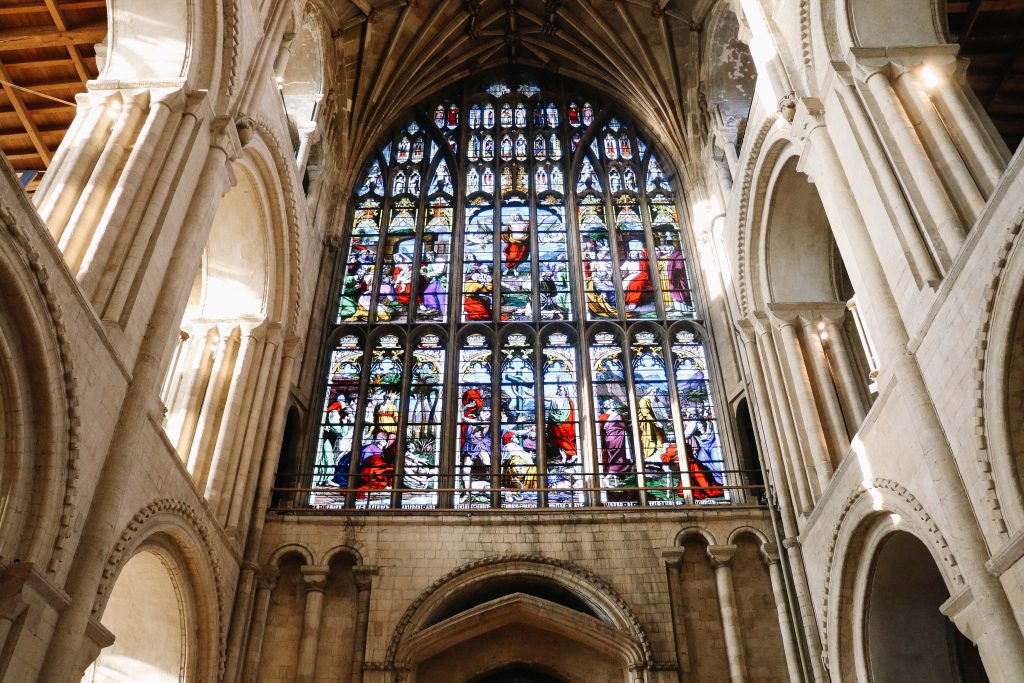 Quietly entering the Cathedral – the warmth rushing to meet us – the Gothic rib-vaulted ceilings climbed high above us, dappled in the colours of the stained-glass windows. Ahead of us, a small group of children from the local King Edward VI School (where Admiral Nelson was educated, no less), were practicing for their winter concert; each gently reciting a passage from the bible.
Opening a creaking door, we stepped outside into the Cathedral's cloisters: the biggest of their kind in the county. Having studied at Oxford University, I'm well acquainted with cloisters. However, the cloisters of Norwich Cathedral were something else.
Intricately carved and with ceilings covered in colourful, biblical depictions, the Cloisters were first built in 1096 and housed over 1,000 Benedictine Monks. Had we not been losing our toes to frostbite, we could have spent all morning walking through them: a visit to the Cathedral making for a beautifully fun thing to do in Norwich.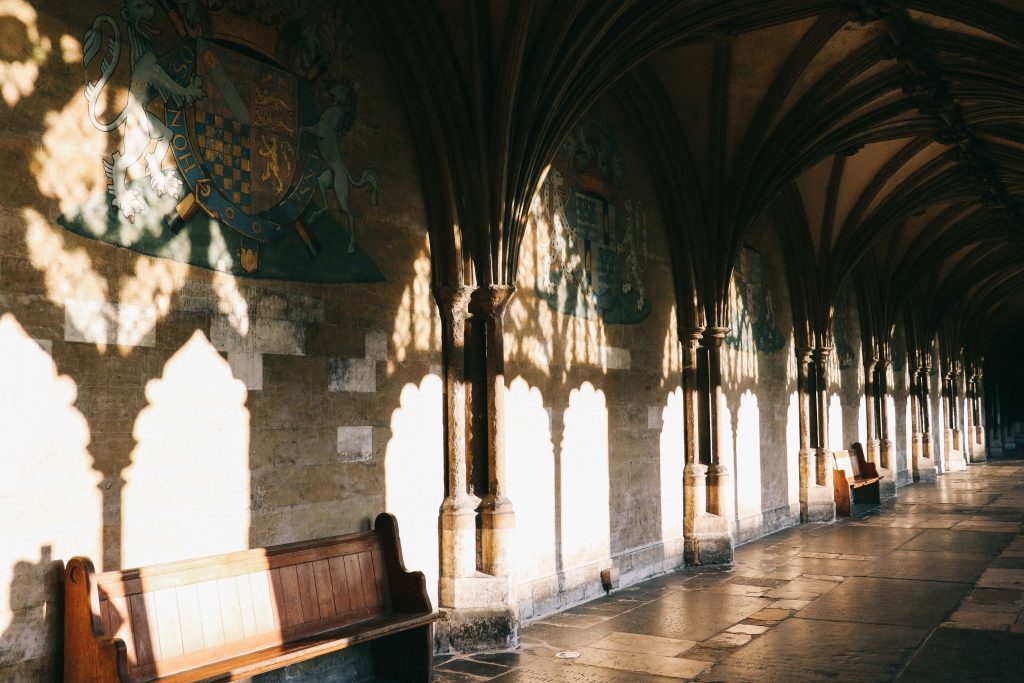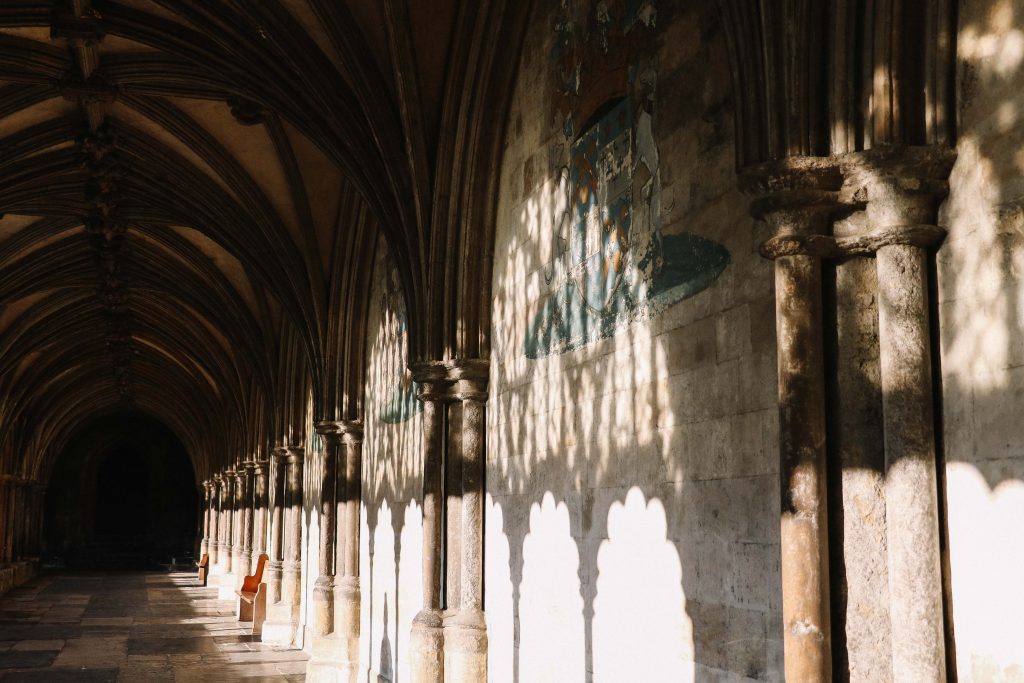 Outside the Cathedral lies The Close: over 44 acres of land filled with 80 listed buildings and grand, Georgian houses. As we walked through, passing the Cathedral's now frozen herb garden, I felt like I was gliding through a Jane Austen novel. Plumes of smoke drifted up from the houses and neatly painted front doors stood surrounded by small, frozen roses.
The Close was surely the poster boy for England at Christmas.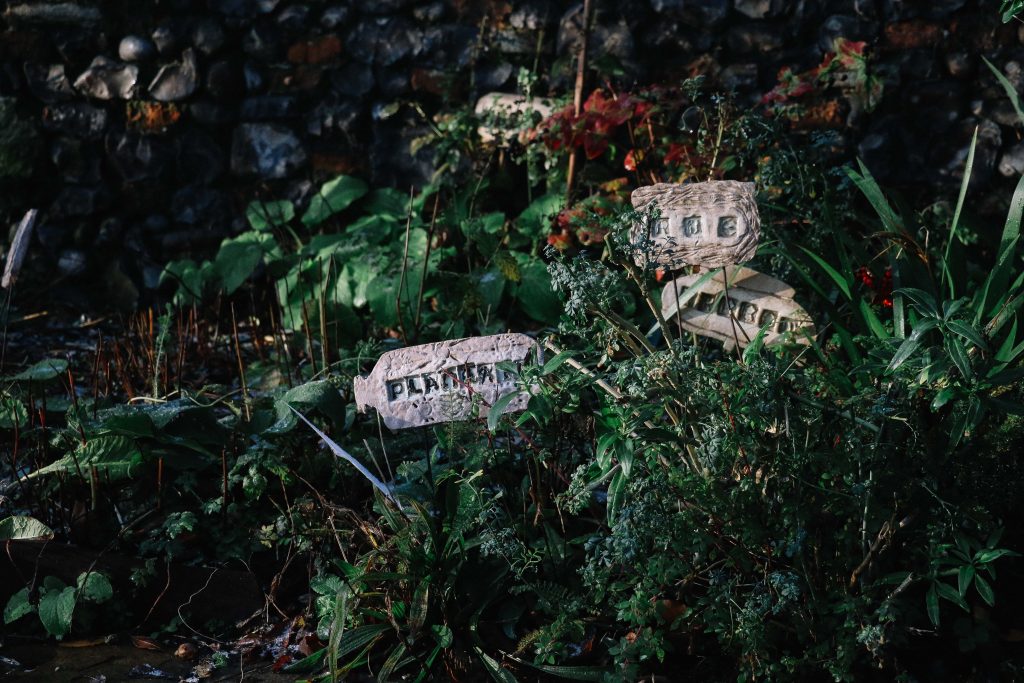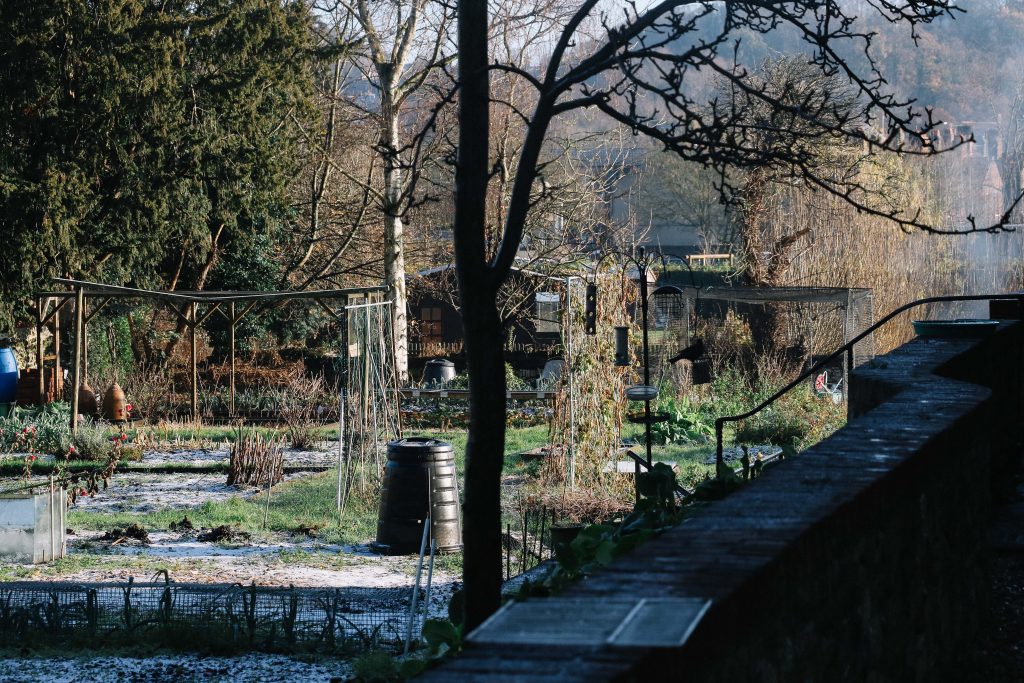 Bookending the other end of the city is Norwich's Norman Castle – a natural spot to visit after a walk around the serene cathedral. Sat atop a hill on the edge of the city (a little like a mini Edinburgh), the city's castle has kept watch over this part of East Anglia since 1067.
After moonlighting as a County Gaol for five centuries, the castle eventually became a museum in 1894; showcasing the city's past within its thick Norman walls. Additionally, the castle also now houses an art gallery: an exhibition on Rembrandt showing as we visited.
Inside, the castle is as it would have been as a royal palace, echoing the other Norman Castles that sit along the French and English coast. For those looking for a dose of Norwich's Norman history, alongside a walk around leading art exhibitions, then the city's castle should be top of your list. For small children and families especially, it's a great and fun thing to do in Norwich.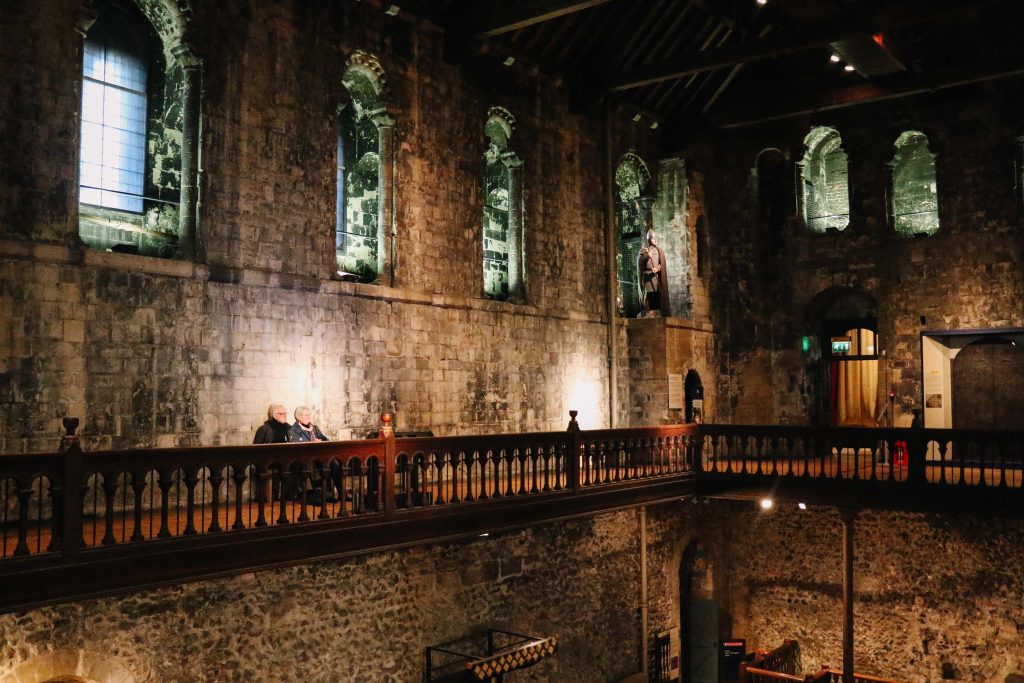 I've never tried to hide it: there's nothing I enjoy more than a walk around a creaking, historical home. Naturally, we therefore finished our first morning in Norwich with one last bygone spectacular: a trip to The Stranger's Hall Museum.
A bit of a celebrity within the city, Stranger's Hall is a medieval building that has housed some of Norwich's biggest names: including endless majors, wealthy families and perhaps not so obviously, a few grocers.
Its name came in the 16th Century, when the house was offered as a sanctuary to refugees: Dutch, Walloon and Flemish refugee weavers being the first to move in, escaping persecution in the Netherlands. Later, under the reign of Elizabeth I, Protestant refugees were hidden in the Hall, bringing with them the textile skills that the city would eventually become famous for. A little eerie at times (especially during a trip at Halloween), a trip to Stranger's Hall Museum can definitely be counted as a fun things to do in Norwich.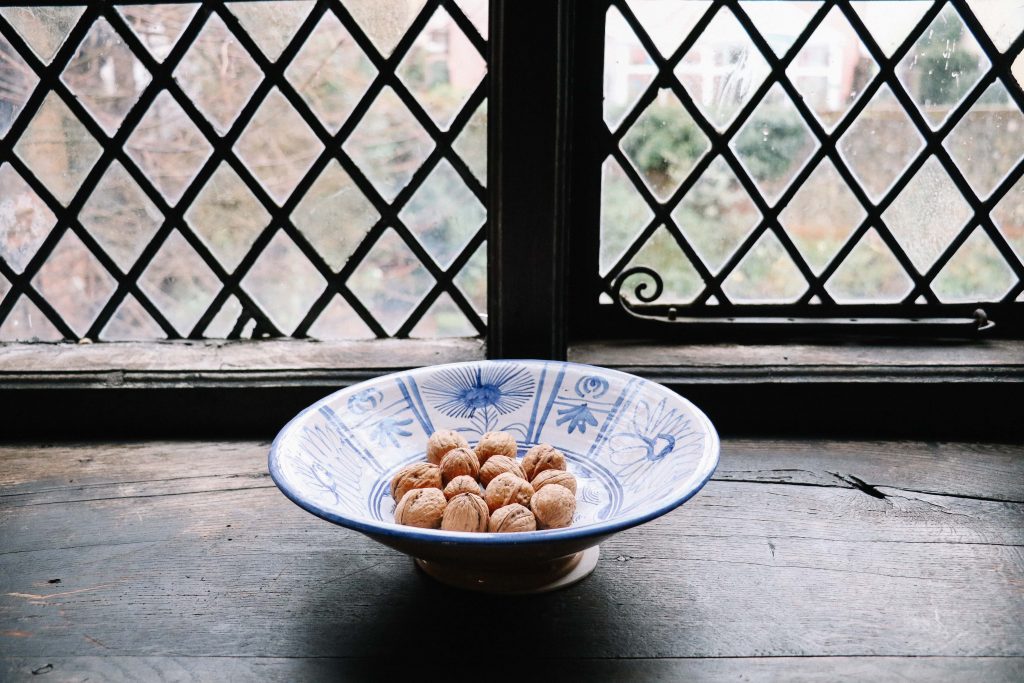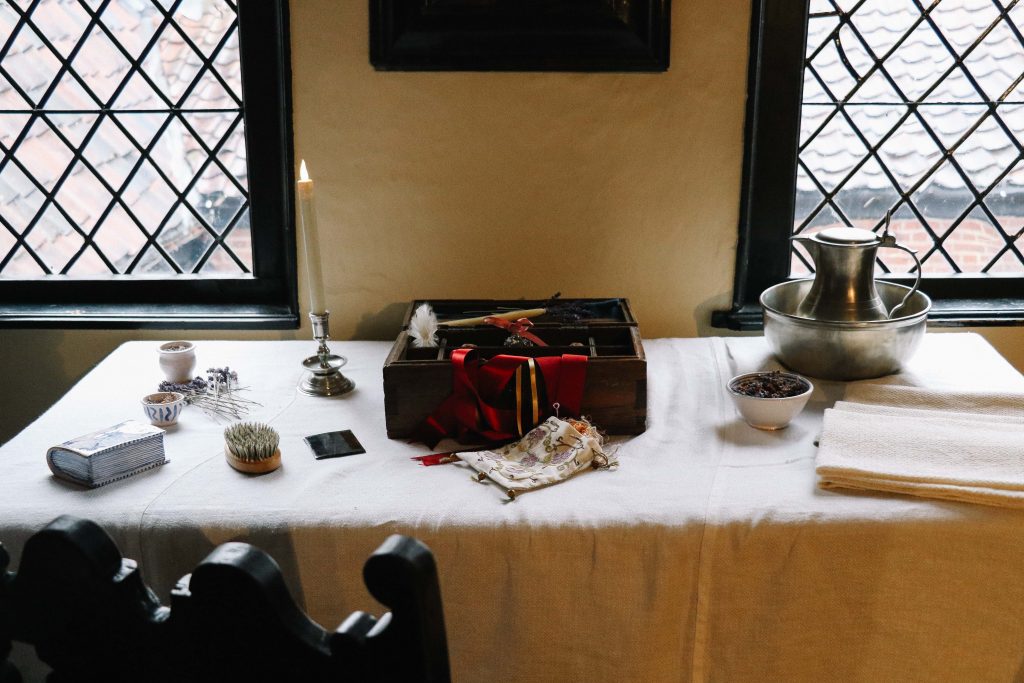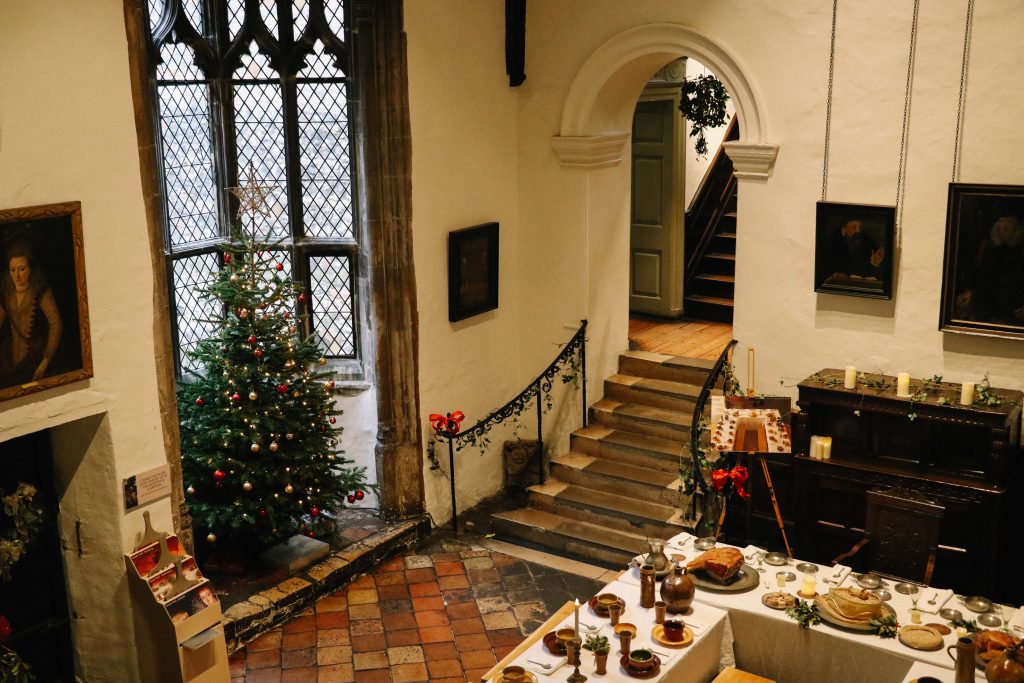 Shopping in Norwich
Elm Hill, Norwich
For those of you who count shopping as a pastime (me), then the city's retail experience is most definitely a fun thing to do whilst in Norwich.
Our introduction to it came via Elm Hill, voted one of the prettiest streets in England. Despite a major fire in 1507, the street has clung on to its leaning medieval buildings; each painted a soft palette of blues and yellows. Walking down its winding cobbled lane, the lead-lined windows of each medieval house glowed gently with Christmas lights and candles.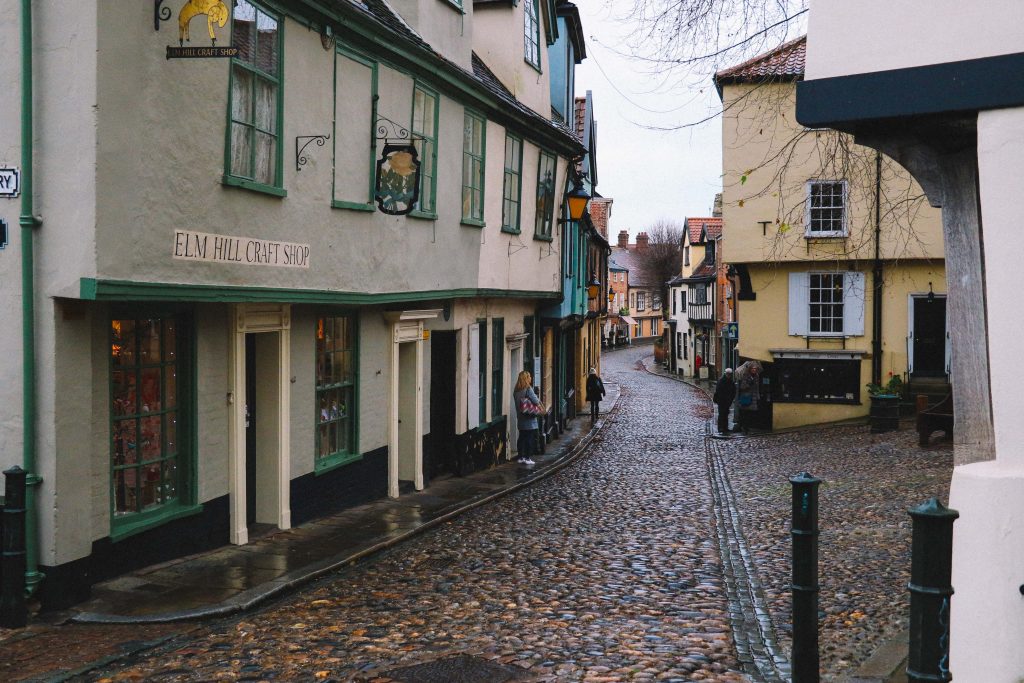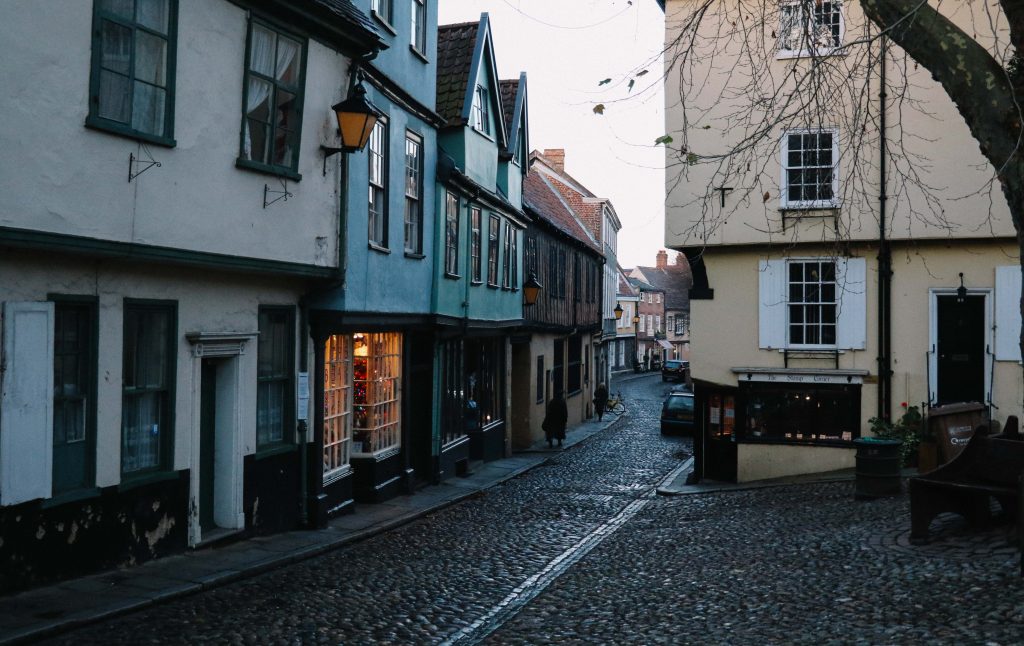 Scattered along the hill are independent stores, filled with unconventional and second-hand gifts.
We had an incredible hour looking around The Elm Hill Crafts Shop, The Bear Shop, The Doormouse Bookshop and Elm Hill Antiques. After formally adopting a few bears from the Hill's famous store, we headed to one of Elm Hill's most famous residents: Britons Arms.
Run by sisters Sue Skipper and Gilly Mixer, this coffee house and restaurant sits within one of the street's most photogenic buildings. Built in 1327, the Arms is one of the only remaining timber framed buildings in the city, and regularly stars in film and photographic shoots.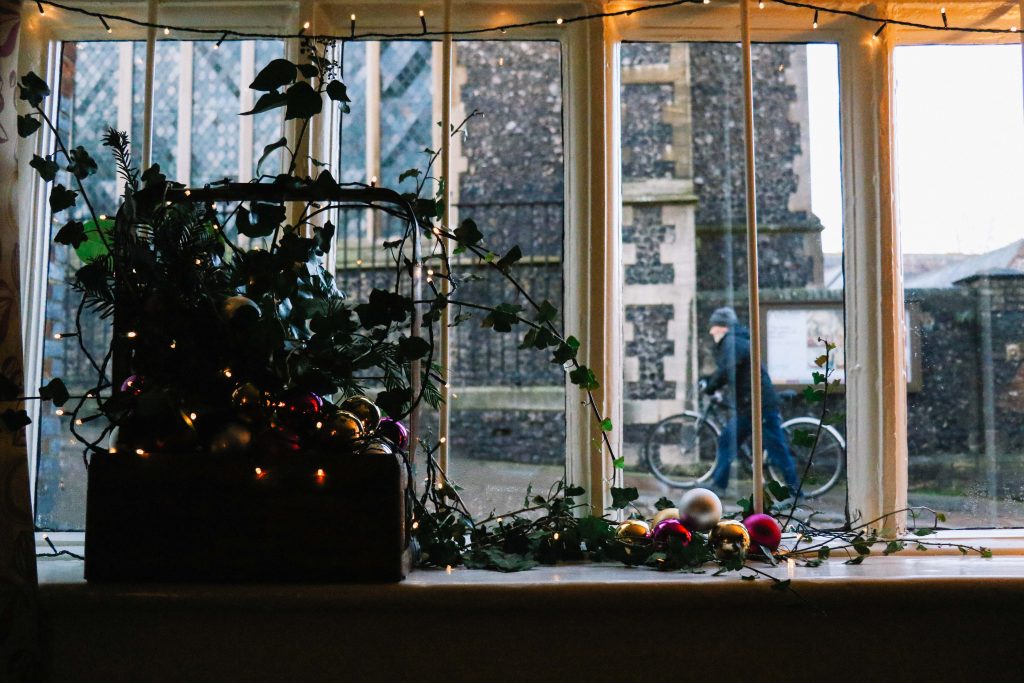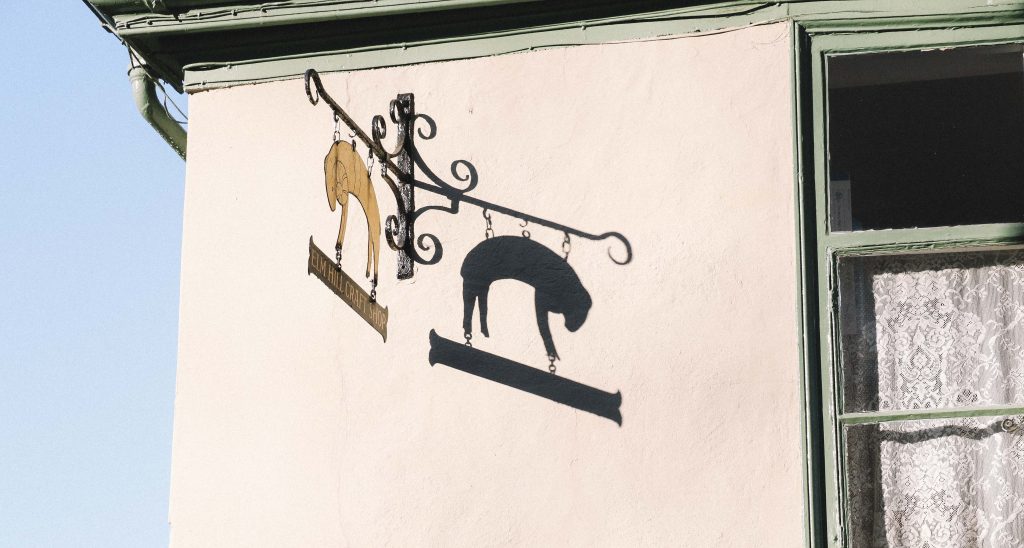 Inside, we settled beneath a sloping window, tea and cake offered to us in front of the fire. On that busy Tuesday morning, Christmas shoppers already filling Norwich's streets, I felt miles – centuries – away from it all; cocooned safely within my very own piece of Medieval Norwich. For a history nerd like myself, it was a lovely and fun thing to do in Norwich.
A series of alleyways, courtyards and open spaces close to the City Hall, The Lanes boast over 300 independent retailers, pubs, restaurants and cafes, all within yet a medieval setting. A bit of a maze, enjoy stumbling across gems such as Alchemista Coffee Potions, Biddy's Kitchen and St Gregory's Antique & Collectables.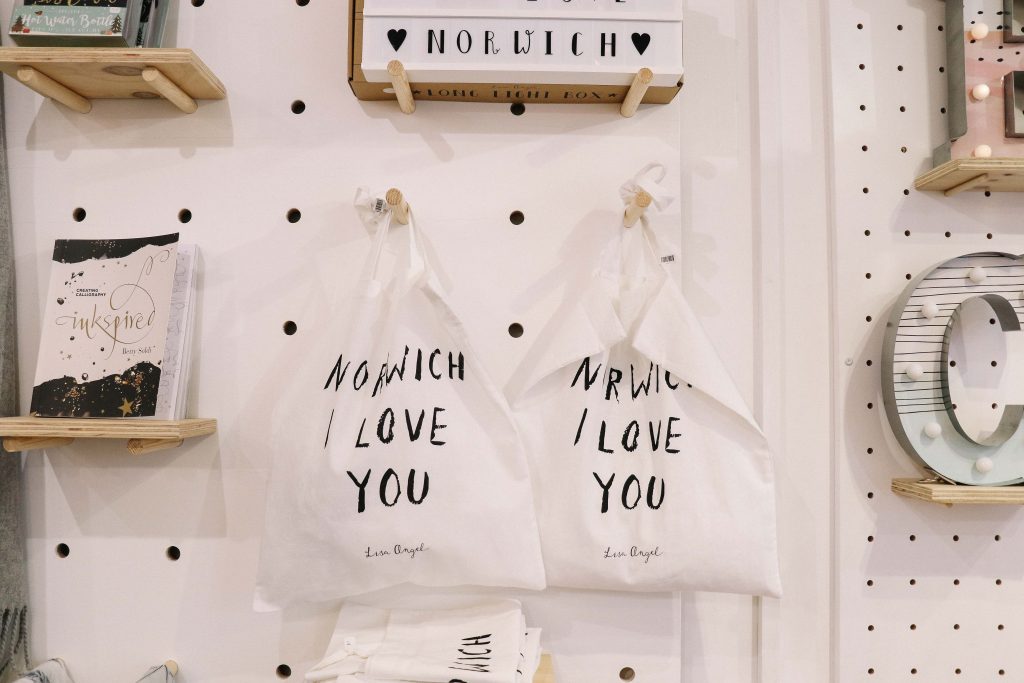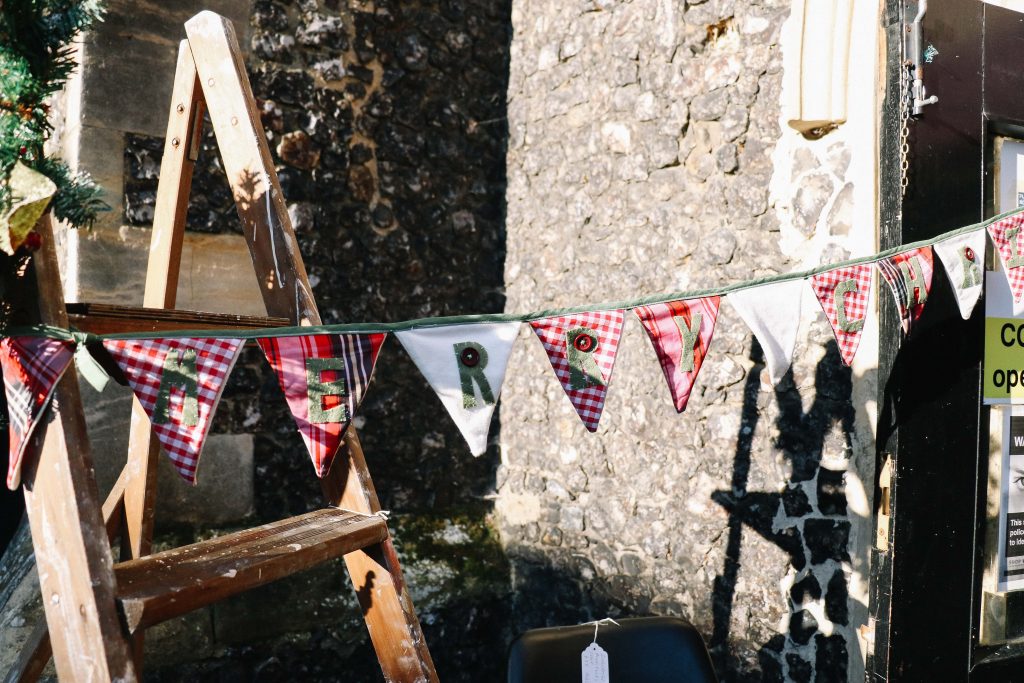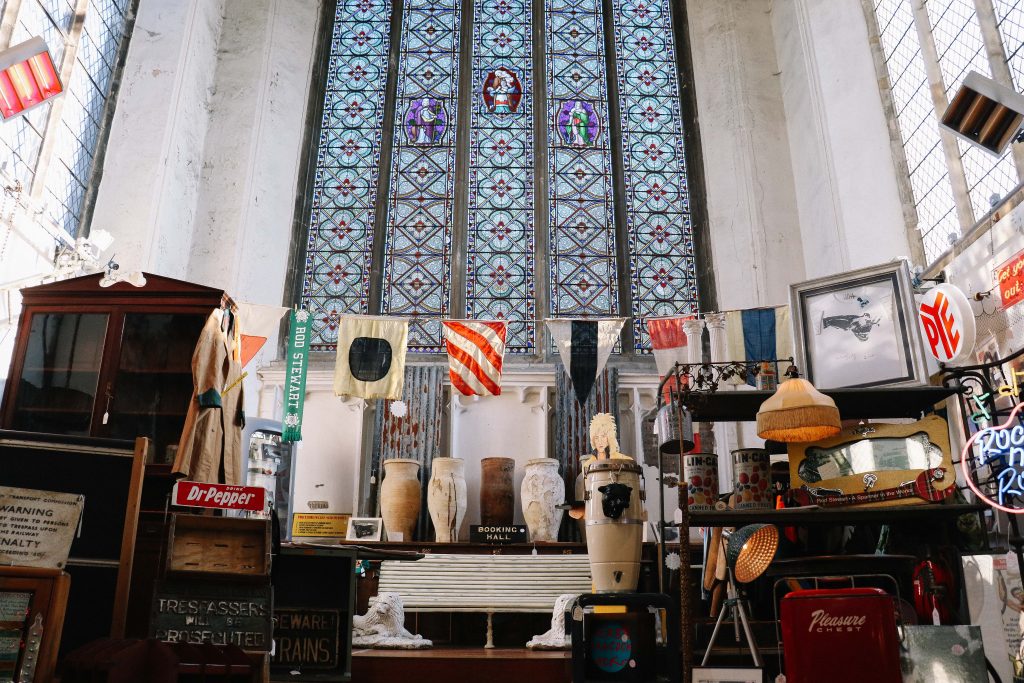 Whilst meandering around, be sure to also head towards the city's famous Royal Arcade: declared one of the most beautiful covered shopping streets in England. Another fun thing to do in Norwich, the Arcade was opened in all its Art Nouveau glory in 1899, and continues to house some of the city's most beautiful stores.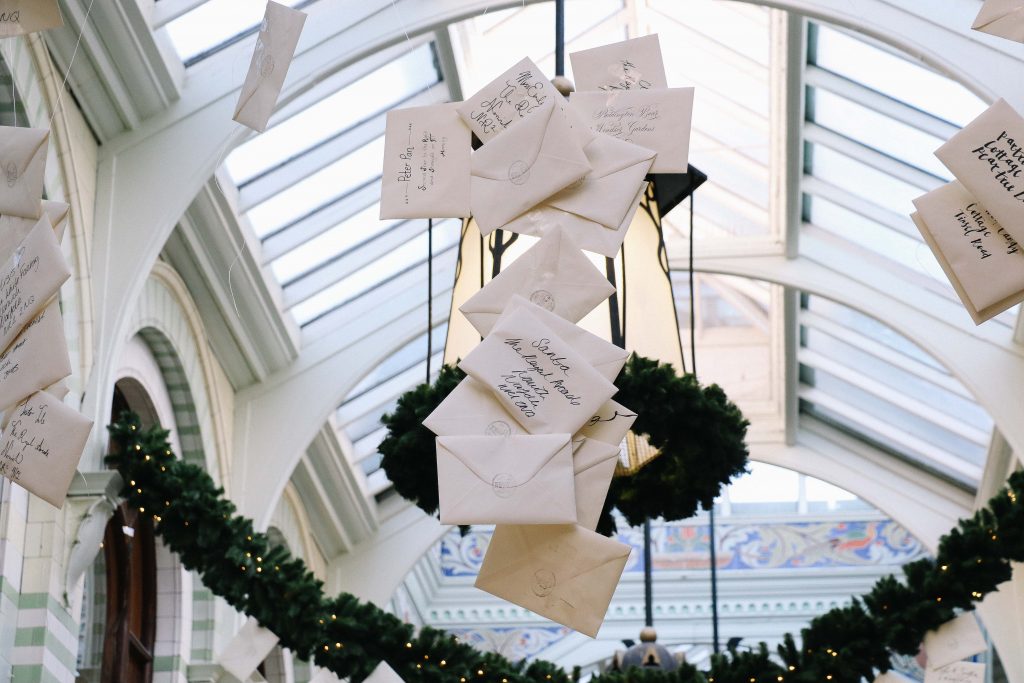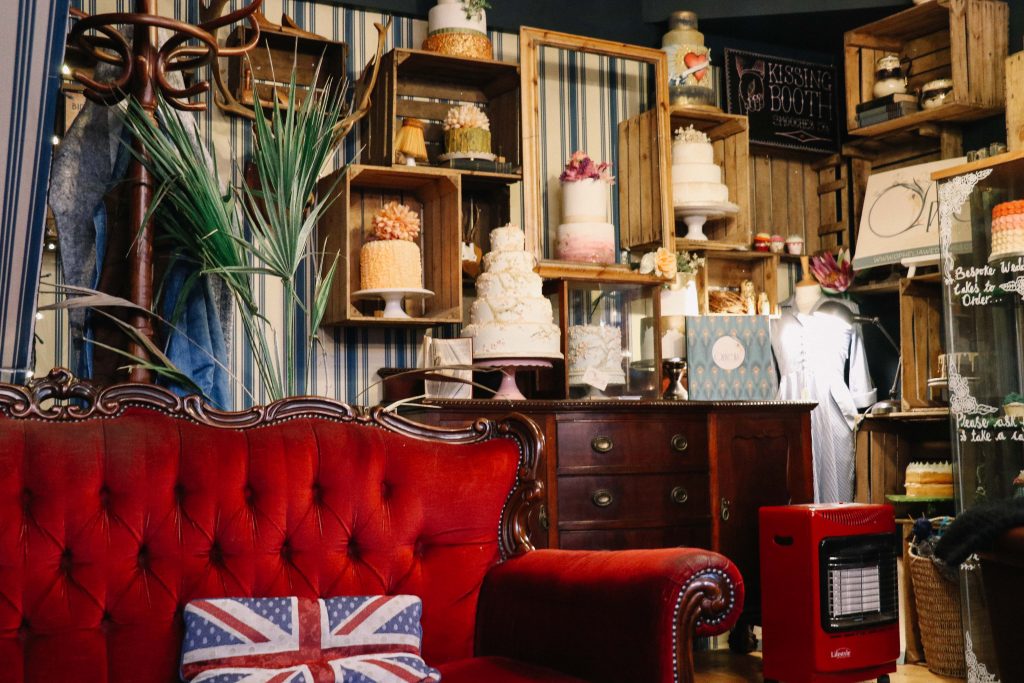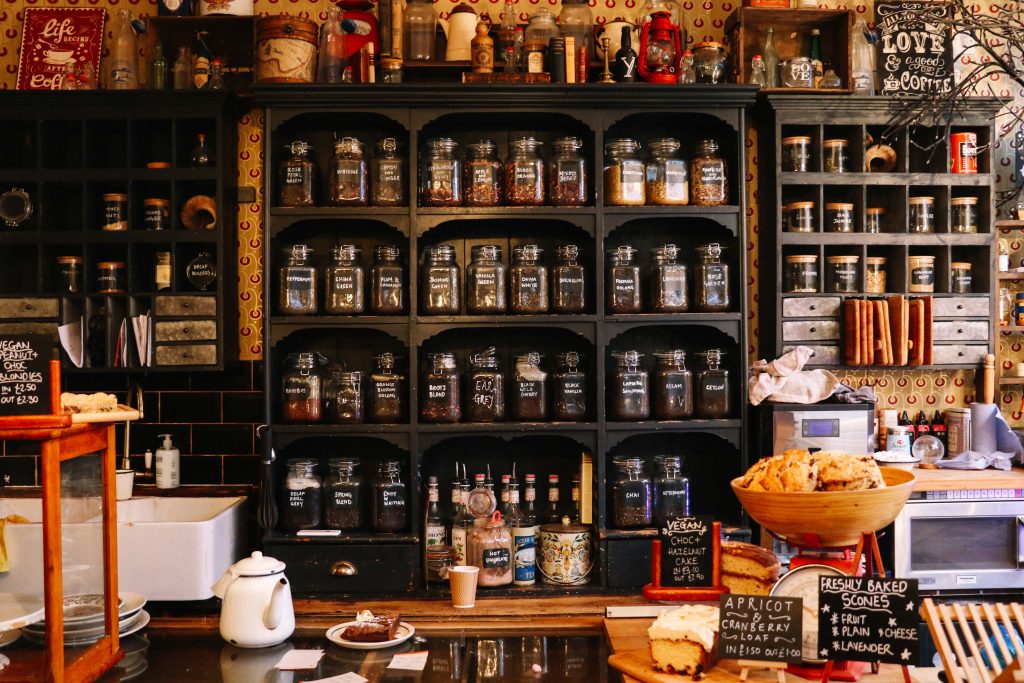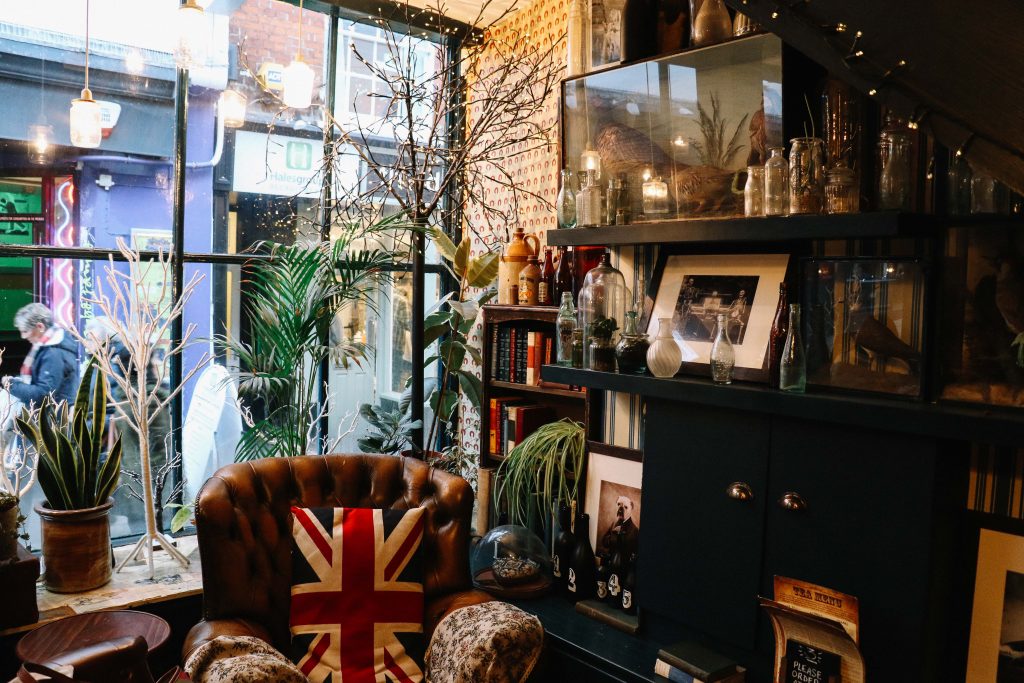 The cold once again biting, we stopped for lunch at Saporita – a small, family- run business in the heart of the city.
As we sat – our fingers slowly defrosting in the warm café – I had a chance to take in the décor, its windows featuring blue, wooden shutters and framed advertising from the 1950s filling the walls. It was an incredibly cosy and welcoming spot to spend a lunchtime.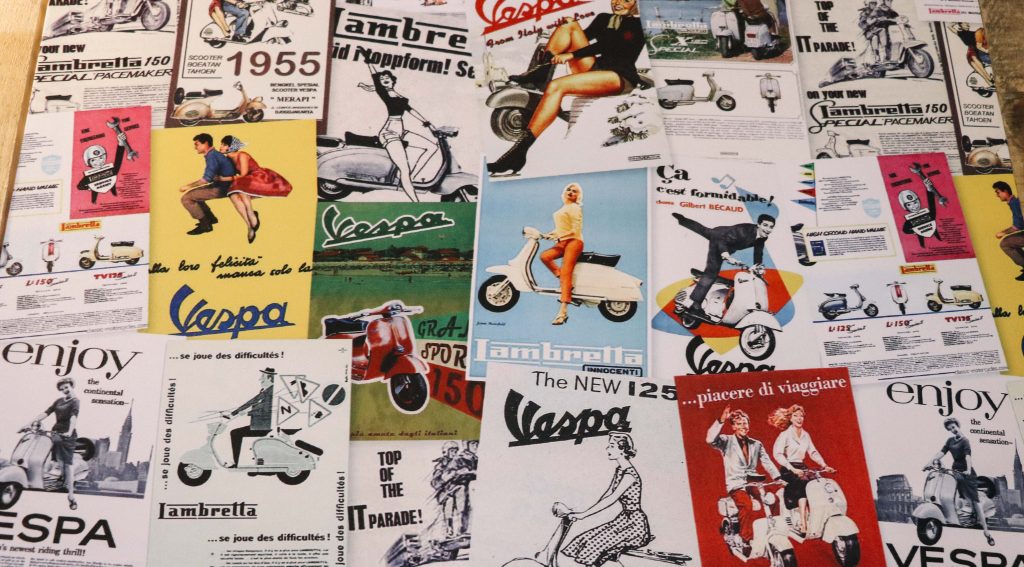 The Alternative Picnic: an unusually fun thing to do in Norwich
For those brave sorts out there, or for those simply bored by conventional dining, then a winter's picnic may be just what you're looking for.  Indeed, it was precisely what was on our minds on that sub-zero, December afternoon.
The frost still clinging stubbornly to the city's streets, we headed to the wonderful Amaretto – a deli offering homemade Italian and Spanish food. Passing piles of fresh cantucci and biscotti, we found the owner behind a mound of fresh olives.
Disappearing for a while, he came back and presented with a flourish, a wicker basket filled with cheeses, a couscous salad, a cheese and leek potato dish, and freshly baked brownies. "We have a deal with the Norwich Playhouse: we provide the food, they provide the scenery", he pointed down the hill to the river, where the playhouse perched. "Off you go!"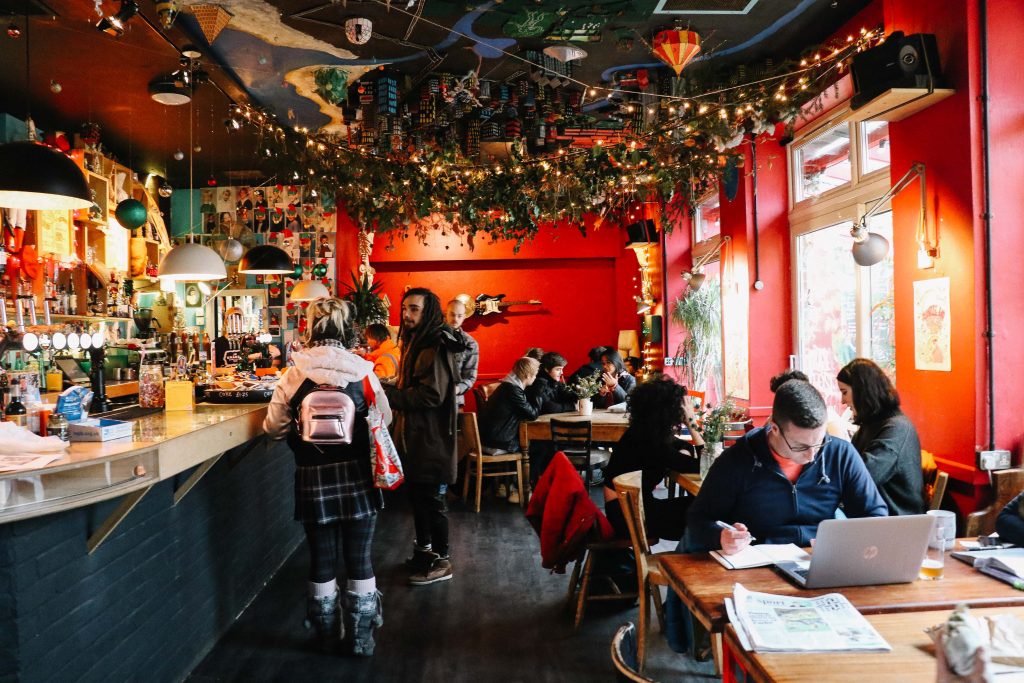 Diligently, we marched towards our next stop: our picnic in one hand, gloves, scarves and hats in the other. As would become clear, The Norwich Playhouse offers not only a 300 seat riverside theatre, but an award-winning garden; the natural habitat of students and visitors seeking hot cider.  Joining them, we sat down amongst the art instillations, bunting and students celebrating the end of term.
The barman, spotting our small basket, handed us blankets and two hot water bottles: nodding knowingly at the now frozen puddles. And so it was that as England shivered under an icy blast, we began our Italian picnic, overlooking an East Anglian river.
It was surreal, delicious and strangely enjoyable: and easily one of the most fun things to do in Norwich.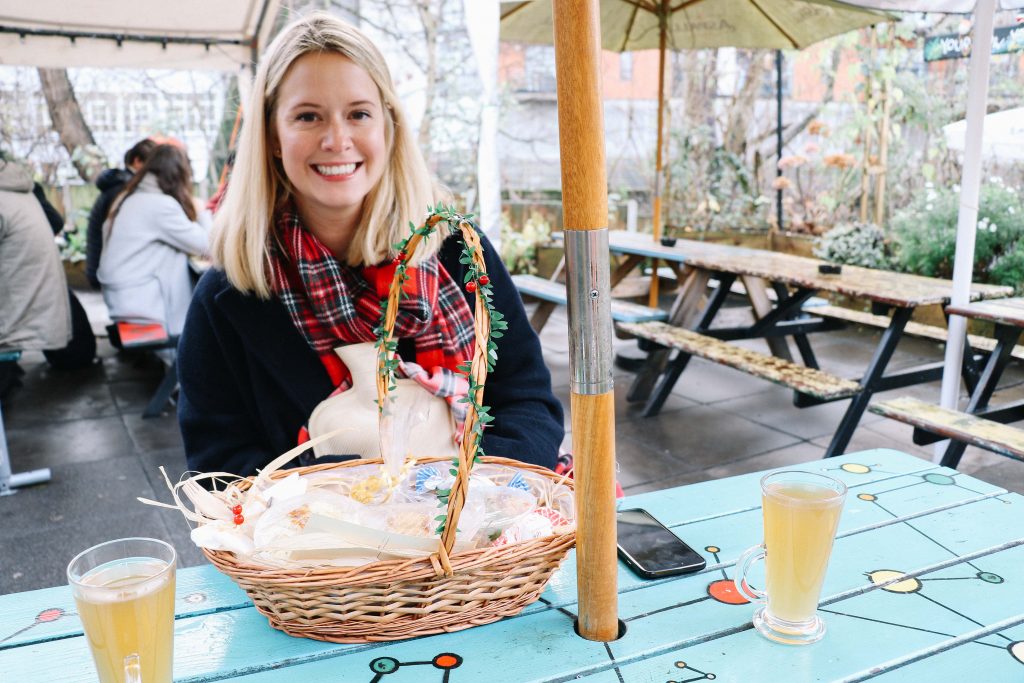 The Best Bar in Norwich
As our day in Norwich drew to a close, the verdict was in: this was a beautiful city, enveloped in endless stories and – apparently – endlessly attractive buildings. Having spent the day admiring its beauty from below, it was time to see it from above; the city's Rooftop Gardens offering a prime location.
With 360 degree views across Norwich (including spectacular views of the illuminated cathedral), the Gardens are a glitzy alternative to the city's many pubs; offering a fully stocked bar, cocktails and contemporary menu. Filled with Tom Dixon lighting and glittering champagne flutes, a night here is also a wonderfully fun thing to do in Norwich.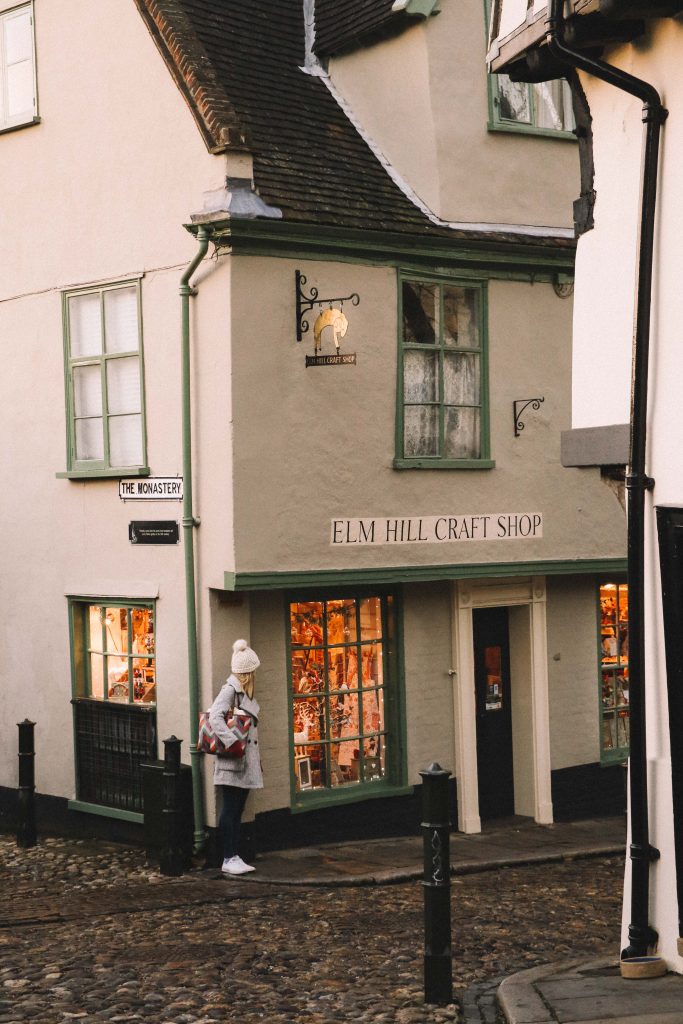 Taking our cocktails onto the roof terrace (overhead heaters thankfully installed), we looked over Norfolk's centrepiece: the city of Norwich. Tucked away in a corner of England often associated with beaches and dressed crab, Norwich is filled with stories, and most importantly, secrets. From its 11th century streets – untouched like most modern cities – to its influx of galleries and creative restaurants, this is a city probably content with being underestimated.
It makes surprising new visitors all the more better.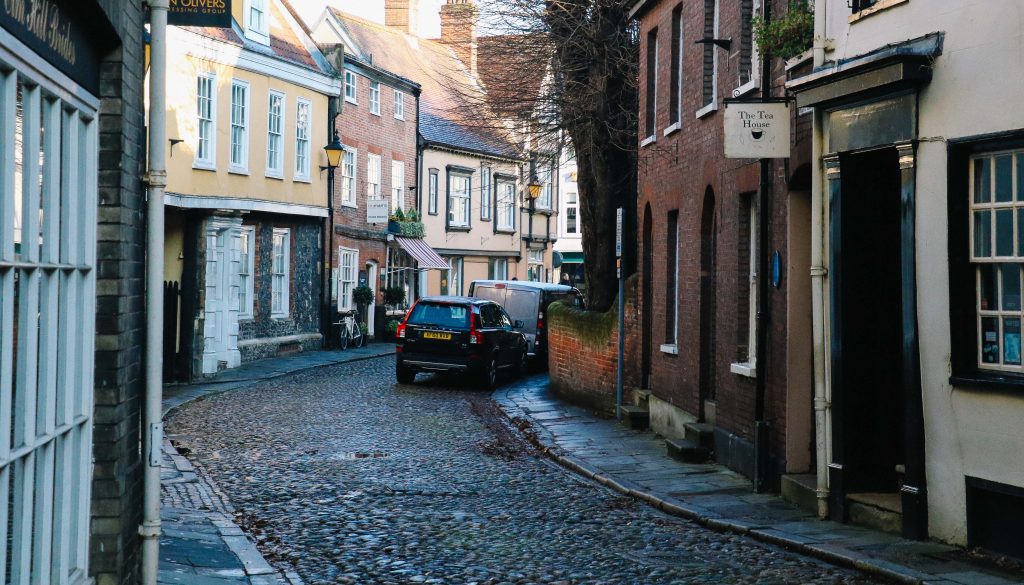 Fun Things to do in Norwich: Final Thoughts
After another incredible dinner at Namaste India, we began our walk back to the oldest hotel in England. On our way, we passed one of our country's oldest castles and next, one of its most spectacular cathedrals. The last part of our journey took us back up Elm Hill: a piece of medieval England hidden amongst streets filled with artisan coffee shops and award-winning restaurants.
Yet, Norwich is not only a spectacularly historic and beautiful city to visit: it is also vibrant, diverse – fun. With a large student population, bustling lanes and an impressive creative streak, it is surely one of the UK's most underrated cities – and one we urge you to visit.
We hope our guide on fun things to do in Norwich was helpful. Any other suggestions? Please let us know below.
Read about our other Visit England adventures here: