The mid-morning sun crept through the wooden slats of the veranda, casting a dappled light that decorated our table and warmed our backs. From inside the restaurant came the whir of an espresso machine; the hum of conversation rising and falling above its whistles. It seemed to be the soundtrack of this neighbourhood: warm, inviting, offbeat. Having asked how to spend a weekend in Venice, Los Angeles, this spot – the health-conscious Butcher's Daughter – had come highly recommended. "When planning what to do in Venice Beach", one friend had said, "you must start here".
Looking around at our fellow diners – those fresh from Spin class, others engrossed in books promising the path to true enlightenment – it seemed that we'd arrived in the city's most laid-back neighbourhood. It was not the LA that had been promised – vapid, traffic-riddled and bulging with Botox – but a place that was incredibly calm; its streets mellowed by the nearby ocean and salt air. The perfect place, you might say, to wile away a weekend.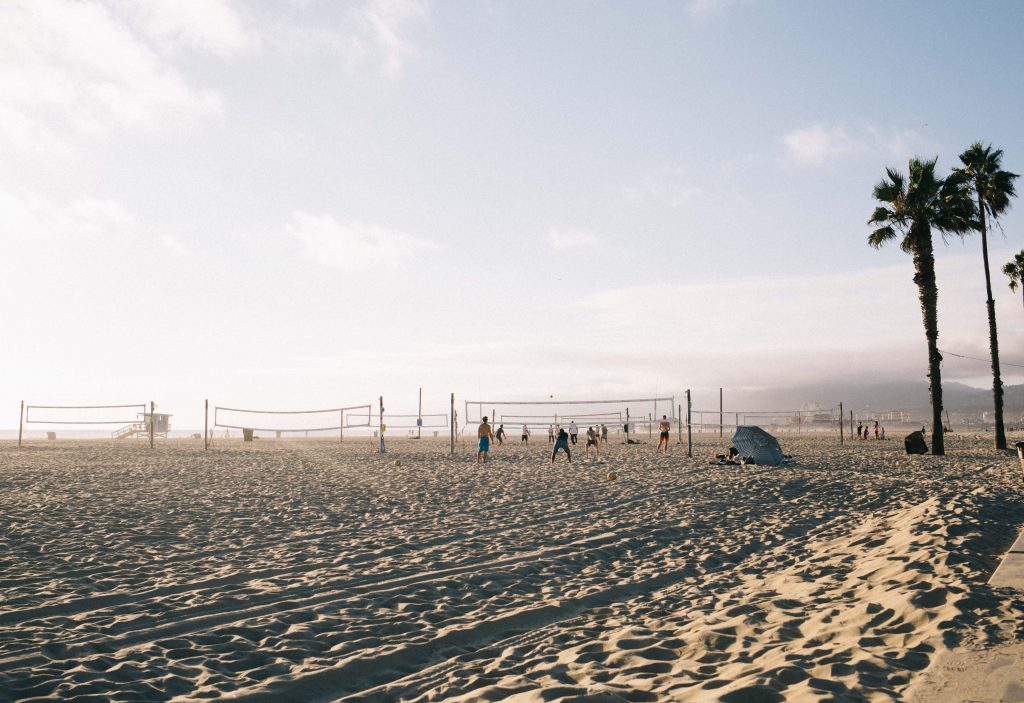 Below is our complete guide on what to do in Venice Beach, Los Angeles. Based on our inaugural adventures around LA (you can read more about our journey to LA with Air New Zealand here), we have included tips on where to stay, where to eat and how to fill two sun-drenched days in this 'SoCal' neighbourhood.
How To Spend A Weekend in Venice, Los Angeles
Where to Stay in Venice, Los Angeles: The Kinney
Whilst LA is filled with a dizzying array of hotels, finding somewhere to stay in Venice, Los Angeles – particularly close to the beach – can be a little more difficult. Although there are a wealth of smaller inns and lodges close by, for those looking for somewhere a little more upmarket, we'd recommend casting your net wider – including the neighbouring areas of Marina Del Ray and Playa Del Rey.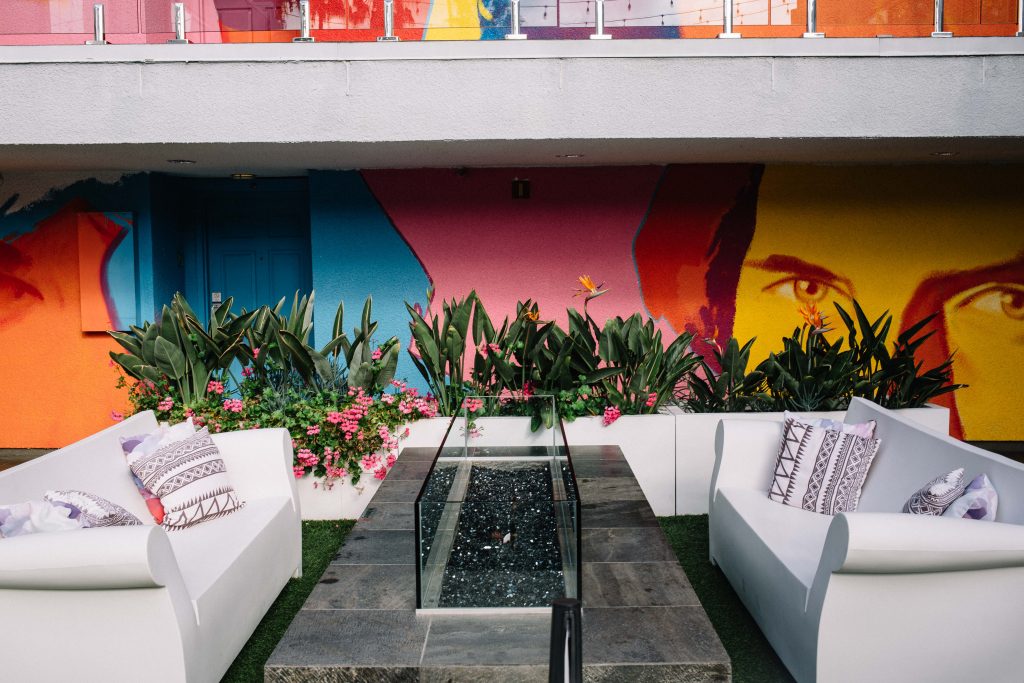 Having arrived in LA, we immediately requested an Uber. For those even slightly hesitant about driving in the city, using Apps like Uber or Lyft will make your stay infinitely easier. Piling into our car – Yolanda at the wheel and 'Gold' by Spandau Ballet blasting from the windows – we left LAX behind for the vibrant sanctuary of The Kinney, Venice Beach's newest kid on the block.
Although we'd been warned extensively that LA's infamous traffic might make our twenty-minute transfer something closer to an hour, it seemed that luck was on our side as we headed northwest. Passing the city's beautiful Ballona Wetlands and having caught a glimpse of Venice's famous canals, we arrived outside The Kinney, the hotel illuminated by neon pink lights and vibrant murals. The journey had taken just fifteen minutes.
Claiming to be one of Venice's most fun-loving residents, The Kinney is a colourfully curated space of giant murals, modern art work and neon signs. It's the sort of place you might find Barbie and Ken enjoying a weekend getaway: vibrant, sassy and incredibly well designed. Inside await 68 design-savvy rooms, all of which surround a 'social' courtyard. Here, guests will find contemporary sofas, a fire pit, Ping-Pong tables and a neatly installed plunge pool. At the other end of the courtyard is a (bring your own) bar, with a neon sign glowing above it. 'Tell me yours. I will tell you mine', it promises.
It is a playful and whimsical place to stay, and a great place to spend a weekend in Venice, Los Angeles.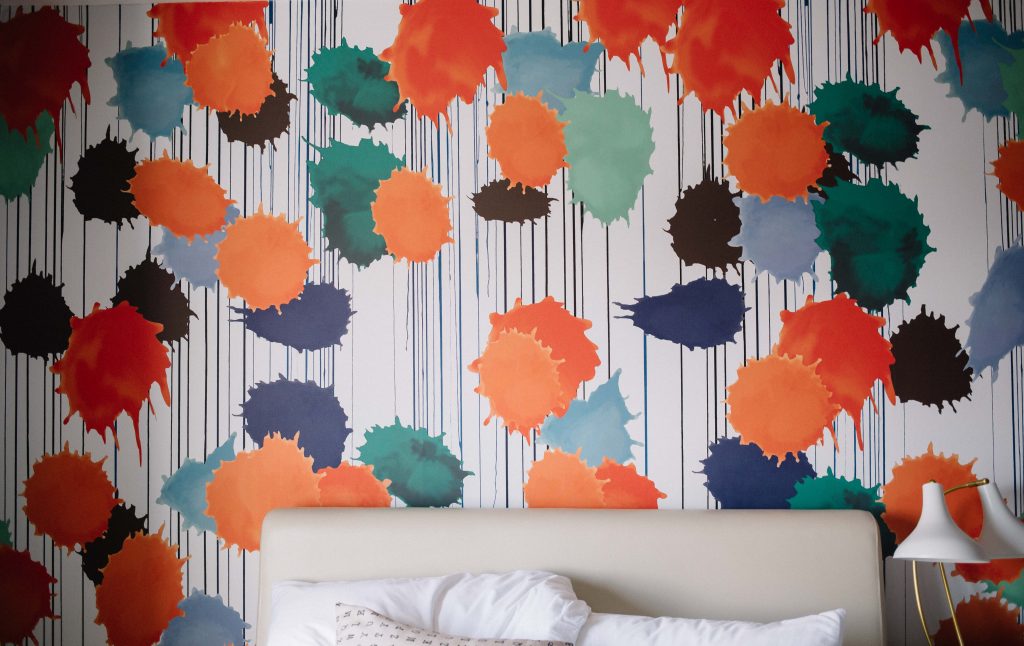 Although the hotel doesn't offer a restaurant, there is a small – and wonderfully kitsch – space to grab breakfast, with options such as Acai bowls and burritos beginning at $8 (although you may want to hold off, given the explosion of restaurants that wait around the corner).
Free Wi-Fi is also available, along with beach cruiser bikes, painted a sparkling apple red. These bikes were our staple mode of transport during our weekend in Venice, Los Angeles, and given the area's network of bike lanes, were entirely stress-free to use.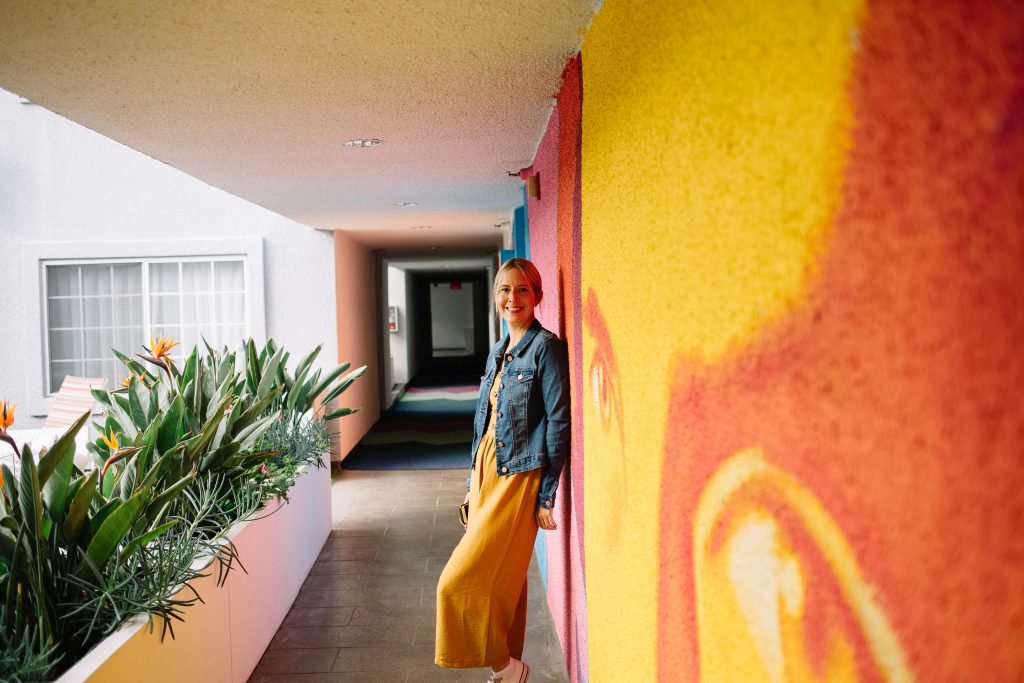 The cost of a double room at The Kinney begins at $203 in low season and rises to $220 during the more popular months.
How to Get Around Venice, Los Angeles
When considering how to spend a weekend in Venice, Los Angeles, your first thought (or panicked realisation) might regard transport. It's certainly something that worried us before our own trip, as friends regaled horror stories of their own driving experiences in LA.
Consequently, we decided to veto the car hire option entirely, choosing instead to depend on apps such as Lyft and Uber. It was the right decision. Indeed, it seemed as though an almost endless supply of drivers were on hand during our time in the city, with each offering something a little different: from Heavy Rock Metal to baskets of exotically flavoured gum.
One thing to note, however, is that these journeys can be expensive. Given LA's notorious congestion – many journeys a stop-start experience from one red light to another – an eight mile journey might take you nearing an hour, with costs quickly adding up.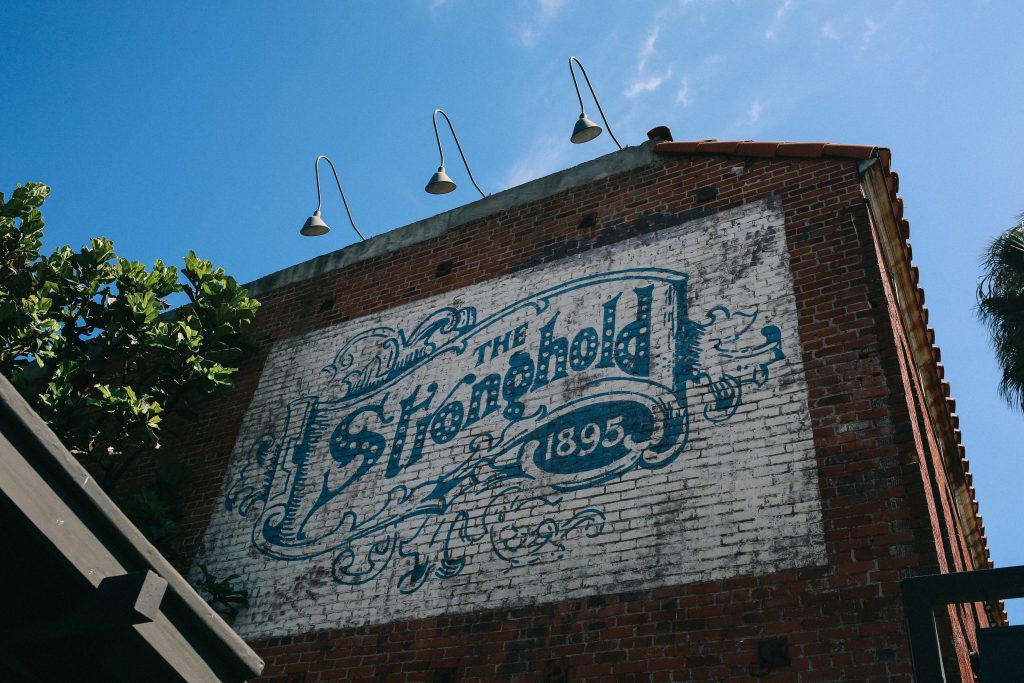 Thankfully, for those looking to just spend their weekend in Venice, Los Angeles, you'll find that you need neither a car nor a friendly Uber driver. Instead, it's incredibly easy to simply walk, hire a bike or – as we did – fall in line with the rest of Venice's residents and become a Bird or Lime devotee.
Perhaps one of the most popular forms of transport around Venice, both Bird and Lime are clever Apps that give users instant access to nearby electric scooters. With rentals beginning at just $1, the scooters can be found on most street corners, and offer a quick and eco-friendly way to get around. In fact, when deciding what to do in Venice Beach, let freewheeling around on one of these scooters be one of your first activities.
The scooters are a brilliant way of navigating Venice, Los Angeles and offer an opportunity to adopt the local, bright-and-breezy lifestyle. Indeed, if it weren't for the fact that Claire insisted on indicating every turn with a wild flapping of her arms, our status as tourists might have gone entirely undetected.
To use the scooters, you'll need to download the Apps and will need your driving license to hand. If you want, Bird will even send you a free helmet, with the rider only having to cover the cost of postage and packaging.
Your Itinerary
Saturday
8am: Wake up at The Kinney: let your weekend in Venice, Los Angeles begin inside one of The Kinney's brightly decorated rooms. Ours – a room that seemed to have come under intense fire from a paint gun – was dominated by an orange ink-dot design and a dazzling geometric bedspread. On the table sat a vintage orange telephone, whilst the outside mural of a swimmer jumping into a pool filled our window. It was a hotel that neatly encapsulated the general ethos of Venice: a place to have fun, be creative and not to take life too seriously.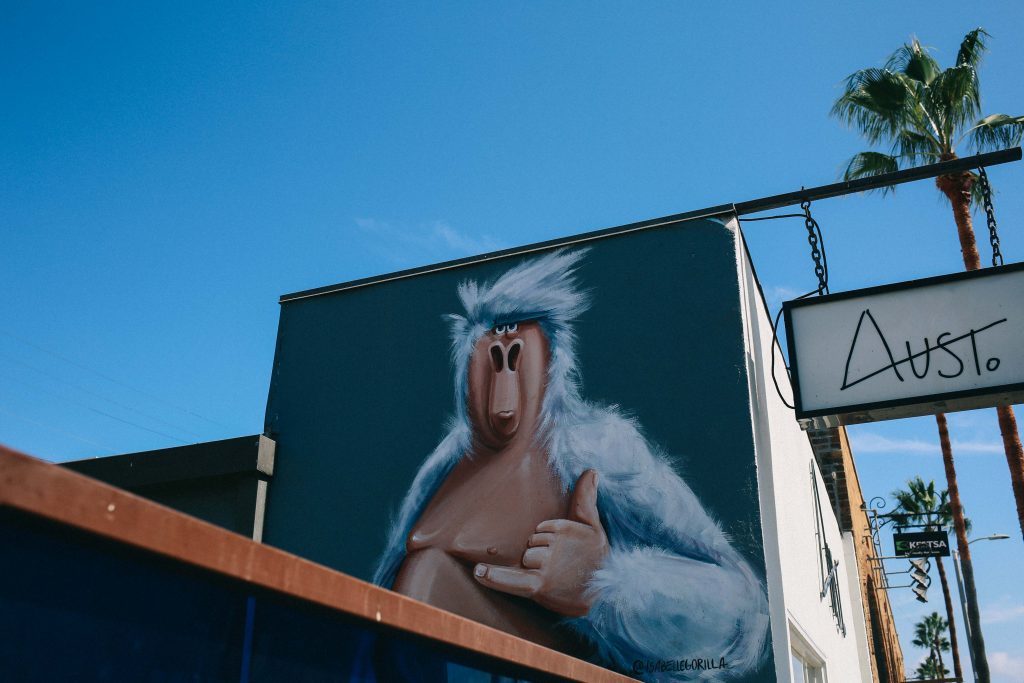 9am: Grab a Scooter: Conveniently, a 'Bird' scooter pick-up point is located immediately outside of The Kinney. Alternatively, you are welcome to hire one of the hotel's own beach cruiser bikes for your weekend in Venice (free to hotel guests).
9.30am: Head to Abbot Kinney Boulevard: Once declared by GQ Magazine to be one of America's coolest blocks, Abbot Kinney Boulevard (or 'AK' to locals), is Venice's heartland: its creative, artistic and unapologetically hipster capital. A mile-long stretch filled with made-in-LA stores, creative restaurants, boutique coffee hideouts and smatterings of street art, it's a place you'll find families, fashion-conscious shoppers, foodies and – if you're lucky –  undercover celebrities.
When considering how to spend a weekend in Venice, Los Angeles, Abbot Kinney Blvd is your answer.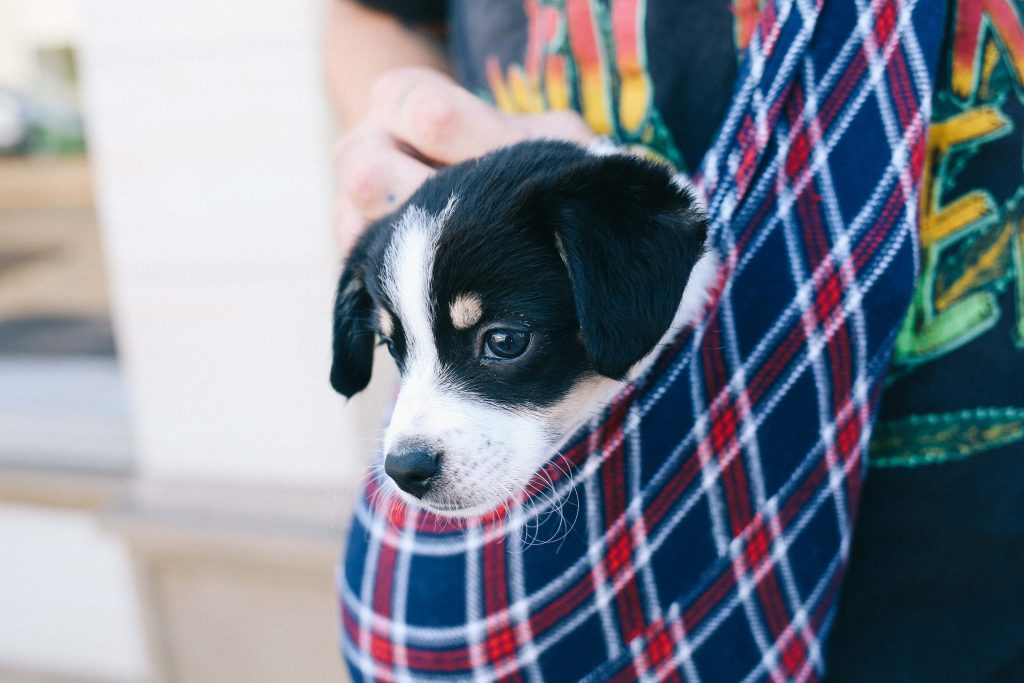 The sky was an azure blue as we arrived at the Boulevard, our bike bells ringing and the birds loudly singing. Overhead, palm trees swayed and a giant mural of a bumblebee hovered overhead. Passing one of the street's ever-popular coffee shops – Intelligentsia Coffee – we spotted smiling locals catching up with friends over Guatemalan black coffees and Saturday morning papers.
Further along, near a wall decorated with vibrant coloured hearts, a group of ladies headed into a morning yoga class; their mats strapped to their backs. A little later, the doors to the Boulevard's metaphysical hub – the Mystic Journey Bookstore – opened, the smell of amber incense floating out.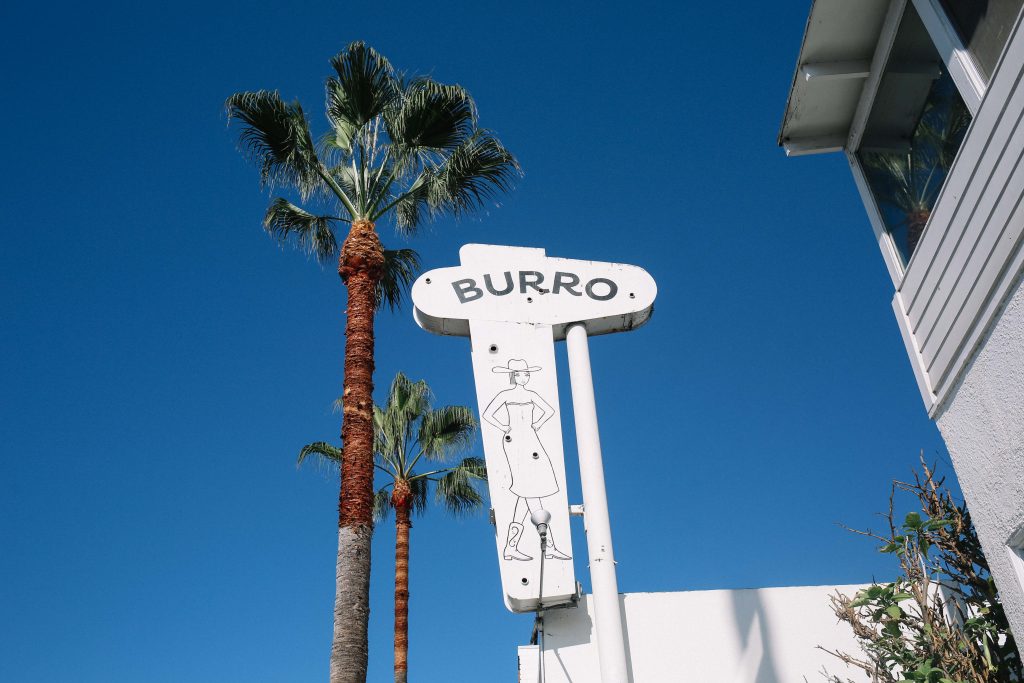 Abbot Kinney Boulevard – Venice's microcosm – was, on that beautiful Saturday morning, everything I hoped LA would be. When planning what to do in Venice Beach, make sure that Abbot Kinney is top of your list.
Before heading to brunch, take the time to explore some of Abbot Kinney's boutique stores. Favourites of ours included Salt, offering beautifully simply and stylish women's fashion; Burro, a store filled with stylish homeware, and the Urbanic Paper Boutique, which, if you have stationerphilia like myself, will take up at least an hour of your day. There are also several small pop-up boutique markets that line the Boulevard, including one selling handcrafted jewellery.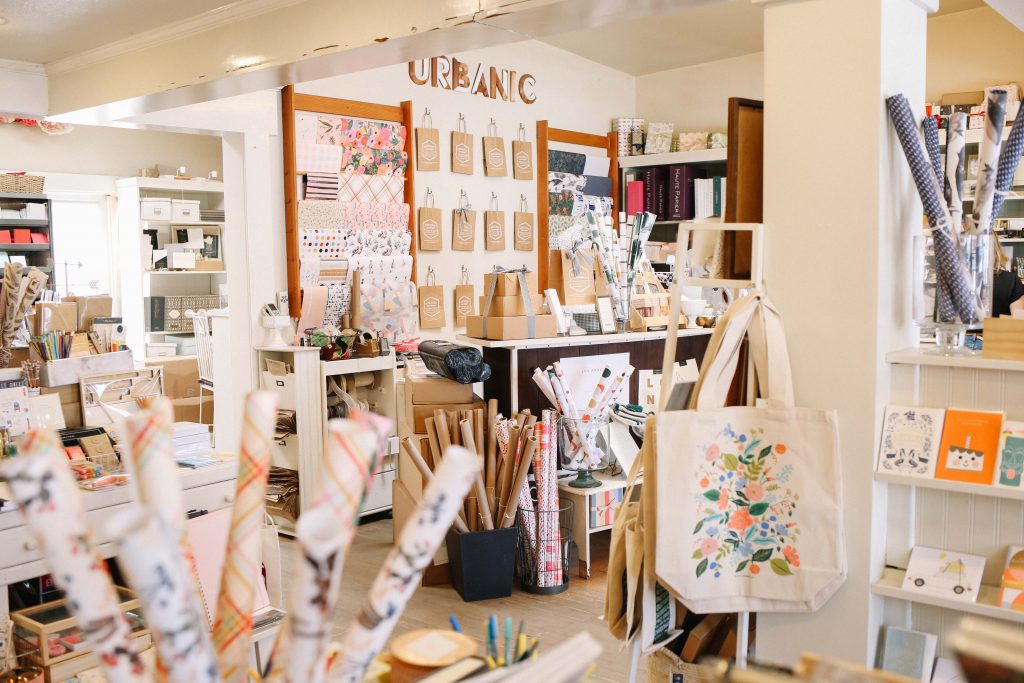 10.30am: Brunch at The Butcher's Daughter: Dubbed a 'vegetable slaughterhouse' (RIP dear carrot), The Butcher's Daughter is – as you might have guessed – an entirely vegetarian restaurant. Needless to say, it's an incredibly popular hangout, with artistic photographs of its communal dining tables, carefully curated interiors and leafy verandas littering social media.
Perhaps a little frustratingly – and given the restaurant's long line of devotees – the restaurant does not take reservations. To combat this, we arrived as the restaurant opened, ensuring our spot in the warm Californian sunshine (brunch runs from 8am – 4pm over the weekend).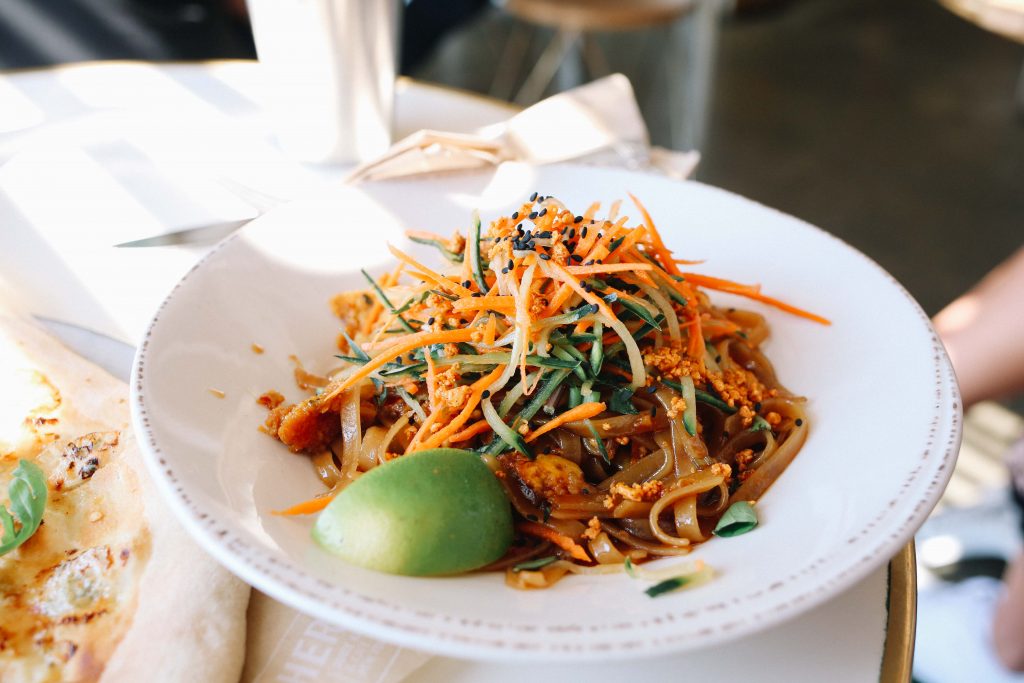 We decided to sit outside to enjoy our vegan brunch; the filtered sunshine filling the restaurant's porch. The food – courtesy of Chef Nicholas Torrent – was delicious, offering a creative blend of flavours that extended far beyond the beloved avo on toast. Surprisingly, The Butcher's Daughter was a restaurant that didn't break the bank. Our own brunch – two main courses, two sides and two drinks – came to around $50 inclusive of tip. It's the perfect spot to enjoy brunch during your weekend in Venice, Los Angeles.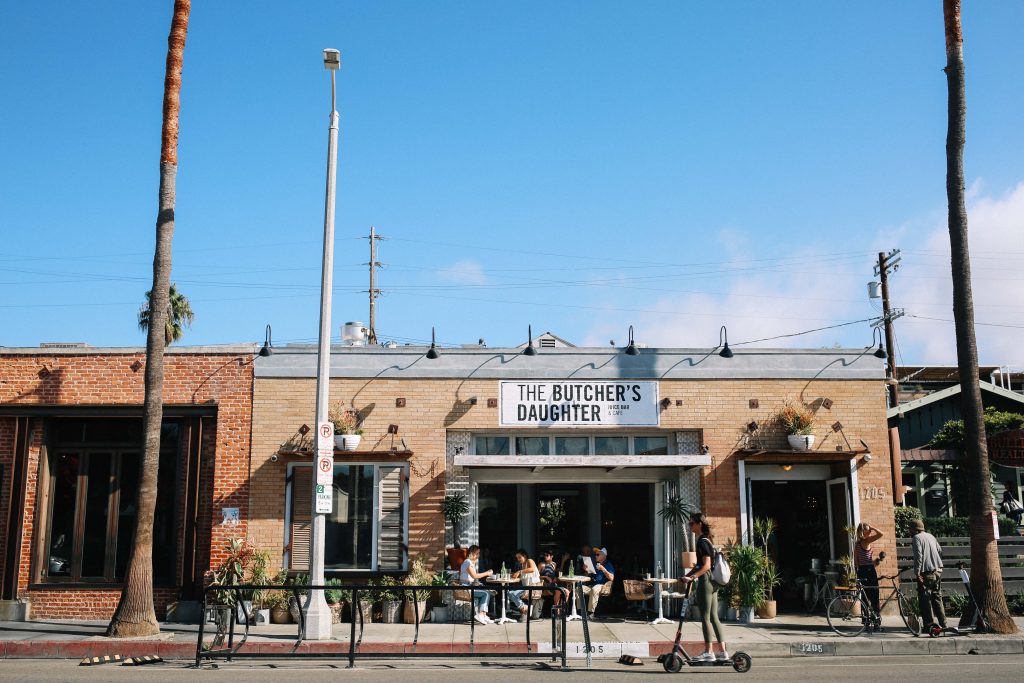 12pm: Explore Abbot Kinney Boulevard's Street Art: When planning how to spend a weekend in Venice, Los Angeles, be sure to include a stroll around Abbot Kinney's rainbow-infused street art. Indeed, art tours around this area tend to top most lists of what to do in Venice Beach.
Our favourite spots included the 'Love Wall' by jkgolderown on Santa Clara Street (1239 Abbot Kinney Blvd), the 'So Good' piece by Alex Yanes in the parking lot next to Rag & Bone (1118 Abbot Kinney Blvd), and a dazzlingly bright geometric print by Love bErto (1025 Abbot Kinney Blvd, near Broadway in Venice).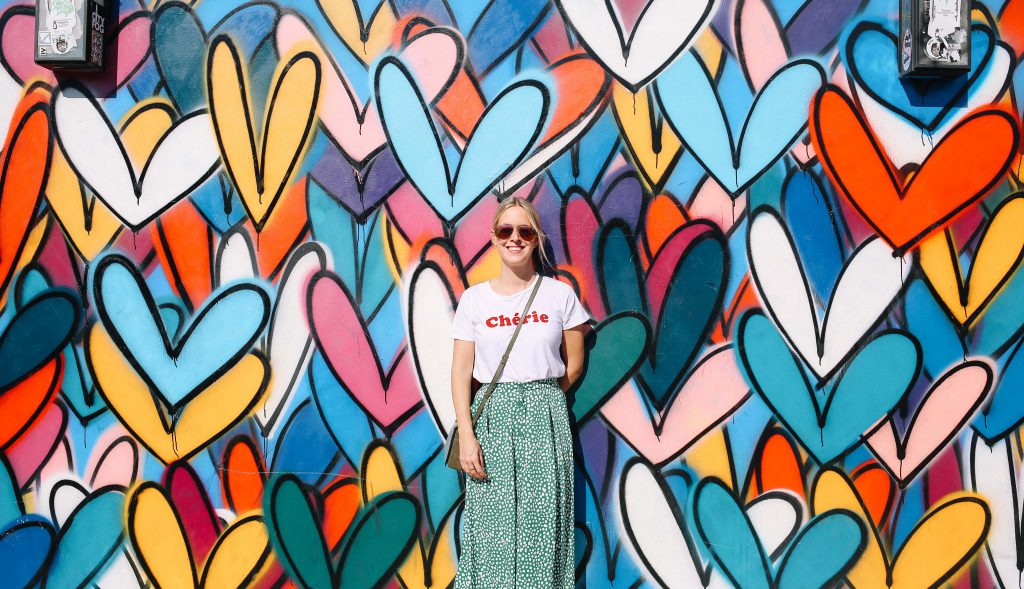 1.30pm: Grab a City-Famous Ice Cream: Before you leave America's coolest block, do not miss the opportunity to refuel at the Boulevard's beloved Salt & Straw. The brainchild of two Oregon natives, Salt & Straw offers unbelievably moreish handmade ice-cream, in a seemingly endless number of flavour combinations. Walking into the store (be prepared to queue for your delights), we were immediately hit by the smell of vanilla and sweet waffles; the place filled with excited chatter and lingering glances at the large tubs of ice-cream.
Venice's creative spirit apparently going to my head, I ordered the 'Sweet Potato Casserole with Maple Pecans' flavour (unexpectedly delicious), whilst Claire stuck with convention, opting for a Sea Salt flavour.
2.30pm: Head to Venice Beach: LA is a city characterised by stereotypes and clichés, and the sights of Venice Beach – and those who walk it – are no exception. A place where Arnold Schwarzenegger was discovered as he honed his biceps, where bohemians sit surrounded by clouds of medicinal marijuana, and where rollerbladers snake and glide, Venice Beach is one the area's most flocked-to spots. Indeed, when researching what to do in Venice Beach, the chances are that this stretch of golden coast line will be the first thing that is suggested.
Throughout our travels, it's been nice to often debunk common stereotypes – to prove that beneath any lazy characterisation lay genuine, real, misunderstood destinations. Yet when it comes to Venice Beach, the clichés are, it seems, are entirely correct. In the very best of ways.
The bike ride from Abbot Kinney Blvd to Venice Beach was a short one, taking around 10 minutes. Arriving – glimpses of the pacific ocean visible over the brow of the hill – Venice Beach was a vision of stretching golden sands and crashing waves, all framed by the backdrop of LA's famous hills. But more than this, what really stood out were the people. An entire world full, it seemed, gathered along this one ocean strip. From tourists to dreadlocked bohemians, aggressively determined body builders to seventy-year old rollerskaters (dogs in tow), Venice Beach felt like stumbling into an 'extras' agency: every walk of life present.
When first arriving at Venice Beach, our advice would therefore be to simply drift – walking the famous Venice Beach Boardwalk (officially named the Ocean Front Walk). Take your bike or simply join the crowds that wander up and down, people watching as you go.
As we glided down the boardwalk, passed gymnasts performing at the beachside gyms, street artists sculpting giant sand-palaces, and bikes illuminated with fluorescent disco-lights, it had never felt better to discover a place that lived so boldly up to its own cliché.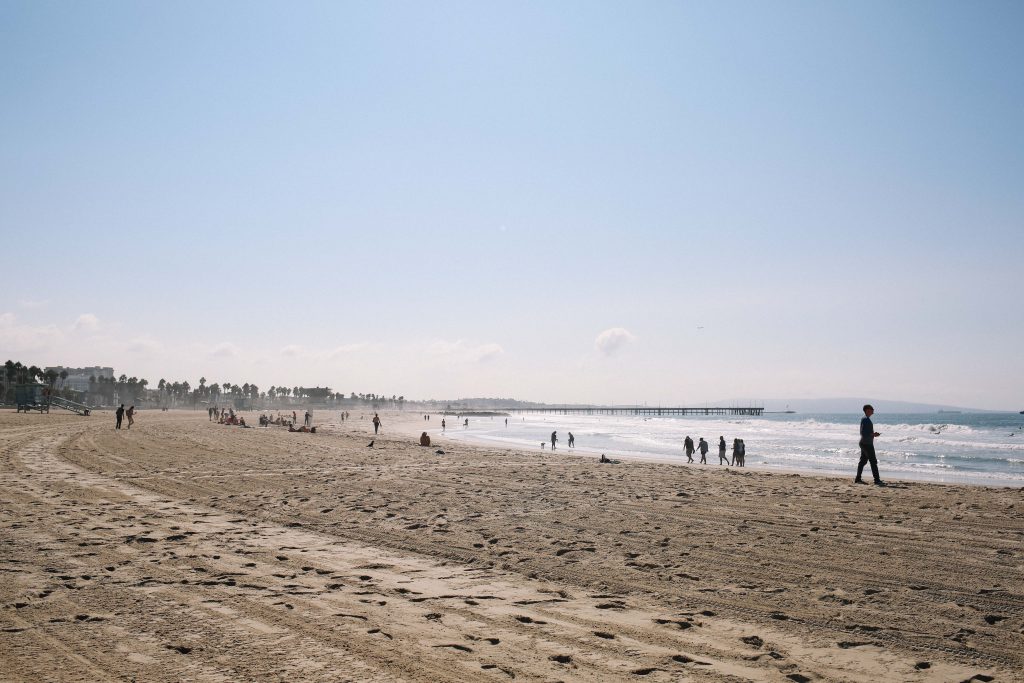 Be sure to also stop by Muscle Beach (found near the start of the Board Walk) and the world-famous Venice Beach Skate Park. With a surprisingly fraught history, the skate park – the vision of Jesse Martinez – took nearly twenty years to build, and is claimed to be the most expensive skate park in the world. The backdrop to multiple films and television shows, this park is the stuff of legends.
4.30pm: Head towards Santa Monica Pier: wander northwards for long enough (a thirty minute walk, or fifteen minute bike ride) and you'll spot the snaking silhouette of a rollercoaster; an iconic Ferris Wheel turning next to it.
Santa Monica Pier – yet another resident in LA's Hall of Fame – has been one of the area's landmarks for over 100 years. Although on the border of Venice proper (the wider area of Santa Monica stretching past it), the Pier is a place to visit as the sun sets; the glowing lights of Pacific Park  coming to life. Home to a selection of rides – including the historic Looff Hippodrome Carousel – an amusement park, entertainers, souvenir shops and food stands, the Pier is a surprisingly intoxicating place.
As we arrived, the sun was beginning to set and the dazzling lights of the Park shimmered across the ocean below. A busker sang as we passed stalls of buttery popcorn, and the Pier's wooden boards creaked beneath us. When planning how to spend a weekend in Venice, Los Angeles, this wholly magical spot is one you cannot miss.
7.30pm: Return to Abbot Kinney Blvd for Dinner at Gjelina: Claimed to be one of Beyoncé's favourite restaurants, Gjelina has been attracting LA natives for quite some time. A little difficult to find (thanks to its nameless façade), the restaurant boasts raved about pizzas and Mediterranean dishes.
Although a little more expensive than other establishments in the area, it's worth visiting simply for its urban-inspired interior and contrastingly laid-back feel. Handily, the restaurant also accepts reservations, albeit for dinner only.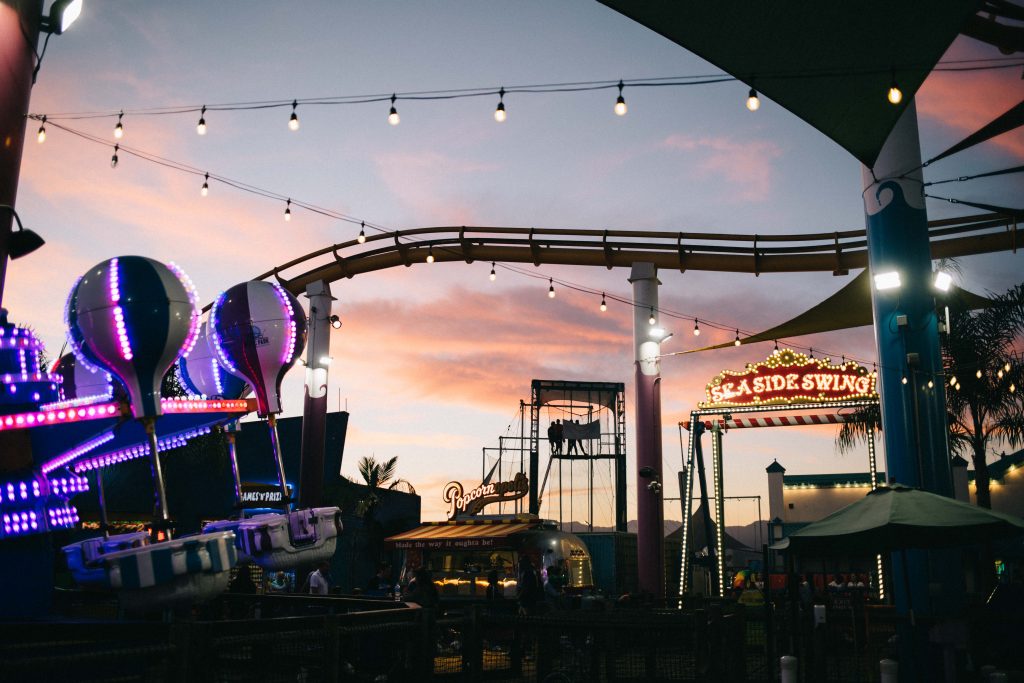 For those visiting Abbot Kinney Blvd on a Friday evening, be sure to also stop by the 'First Friday' street fair. From early evening the street is lined with mobile food trucks selling every imaginable delicacy. Visit for plates of Korean noodles and slow-cooked brisket, as that Friday-night buzz begins to build.
Sunday
8am: Wake up at The Kinney
9.30am: Brunch at Gjusta: As you may have noticed, when researching how to spend a weekend in Venice, Los Angeles, brunch often dominates itineraries. Rather than wolfing down a quick snack at the hotel, instead therefore grab a scooter and head to Gjusta for a mid-morning meal.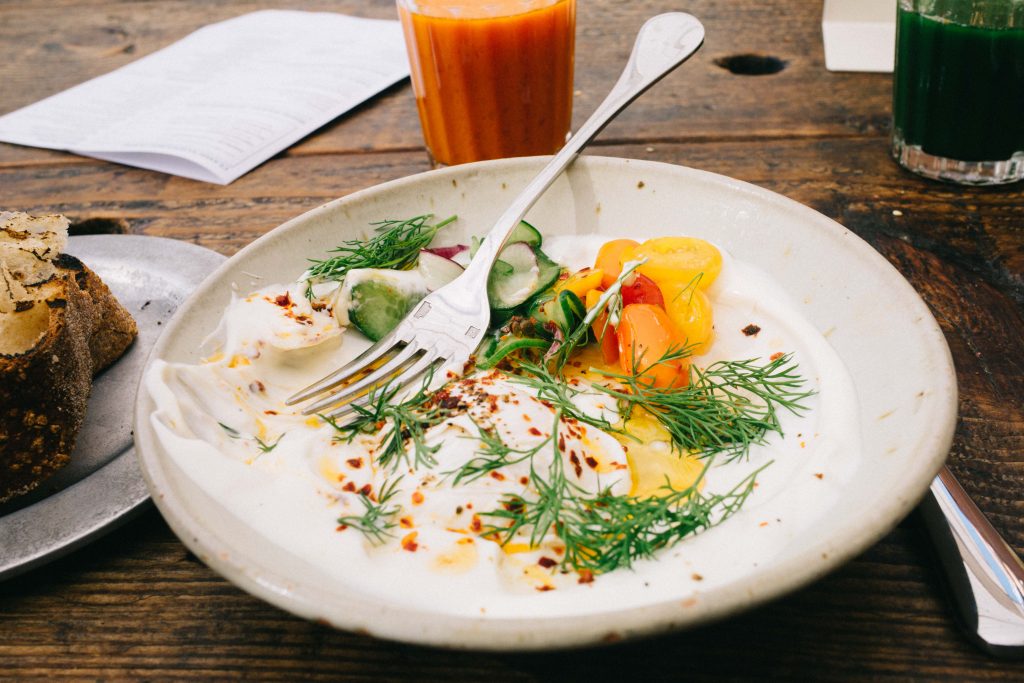 Unapologetically hipster ("it's very scene-y", one friend had said), Gjusta is a vision of warehouse chic with a deli-style set up (and the sister restaurant of Gjelina). With a shaded patio outside for guests to sit, we spent our morning indulging in delicious Tuna Conserva sandwiches and the 'Bialy Egg' breakfast sandwich.
The ordering system can be a little chaotic (note: Gjusta is incredibly busy over the weekend), but was well worth the ordeal. Indeed, I had one of the best brunches I've ever had here. Again, given its popularity, it's perhaps unsurprising that Gjusta is a little expensive (expect to pay $30 for its famed rotisserie chicken). However, if you're happy to indulge, then there is no better place to spend a Sunday morning.
11am: Head up to Santa Monica and Main Street: Following brunch, why not head up to the leafy area of Santa Monica (or 'SaMo') and its Main Street. The journey is entirely walkable (taking around 15 minutes) and is a very pleasant one, leading you through the light-dappled streets of Venice and Santa Monica.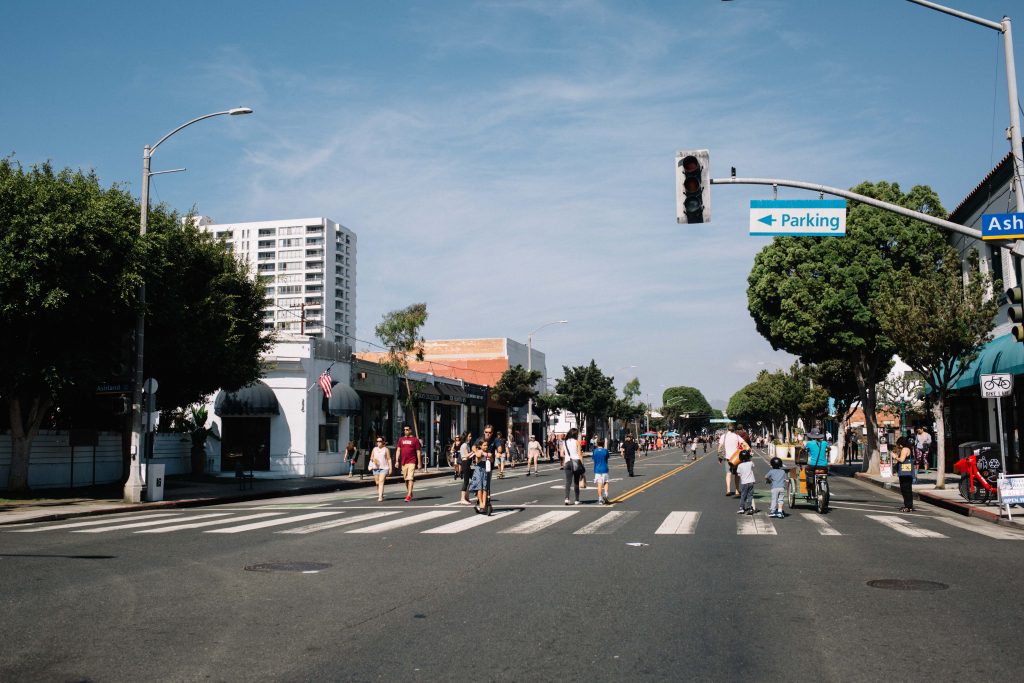 Main Street – Santa Monica's main thoroughfare – was alive with families, laughter and noise as we arrived, offering an entirely different ambience to the self-conscious scene found at Gjusta. Passing down the street, we noticed a skipping competition taking place in the middle of the road; parents shouting excitedly as their children bounced and jumped. A little further down, a line of flower-decorated tables lined the road, families and friends settling down for food and colouring competitions. It all felt incredibly relaxed – very American. For families planning what to do in Venice Beach, this is a fantastic place to explore.
Each Sunday, a Farmer's Market comes to SaMo (and Wednesdays also), offering an entirely community-focused event. With competitions, food stalls, pony rides and live music, Santa Monica on a Sunday morning might just be the antidote to the mania of wider LA. Far from unwelcoming or isolating, Santa Monica is a place that welcomes its visitors with open arms.
2pm: Head Back to Abbot Kinney Blvd for Pizza or Doughnuts: if you're in the mood for a snack, why not head back to Venice via Abbot Kinney Blvd, for a quick stop at the unrivalled Blue Star Donuts, or the simple-yet-delicious Abbot's Pizza Company?
3.30pm: Explore the Famous Venice Canals: when planning how to spend a weekend in Venice, Los Angeles, you might have wondered if the area shares its Italian namesake's biggest feature: its canals.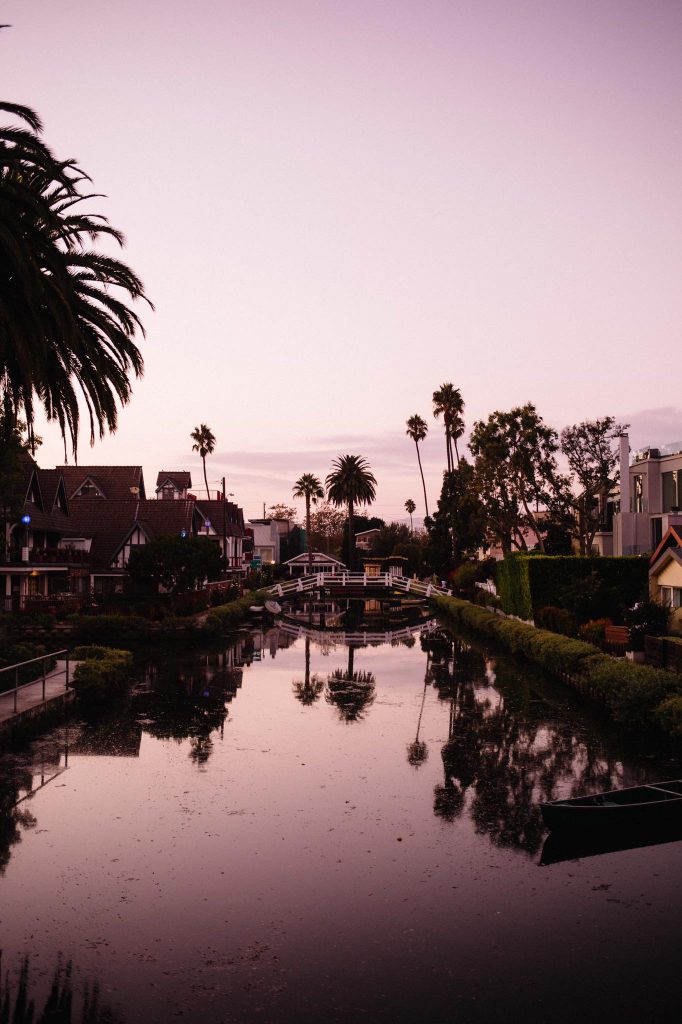 Embarrassingly, before arriving in Venice, Los Angeles, I'd not given this question much thought. Somewhere along the way, I'd entirely missed the area's most obvious connection with Italy's much-loved city.
In 1905, developer Abbot Kinney arrived in LA and declared a grand vision: his Venice of America.  Secreted away from the commotion of Venice Beach, Kinney designed and built seven man-made canals, dredged from the surrounding saltwater marshland. Determined to bring about a cultural renaissance in Southern California, Kinney even imported several gondolas, allowing tourists and visitors to glide the waterways of Los Angeles. It was an incredibly popular spot, quickly becoming congested as the newly introduced automobile blocked streets and the waterways slowly stagnated. Kinney's Venice of America was failing.
As the tourists gradually left the area, several of the canals were filled in – leaving just a handful behind. Kinney's grand cultural renaissance was fading, reduced to nothing more than a quiet residential area.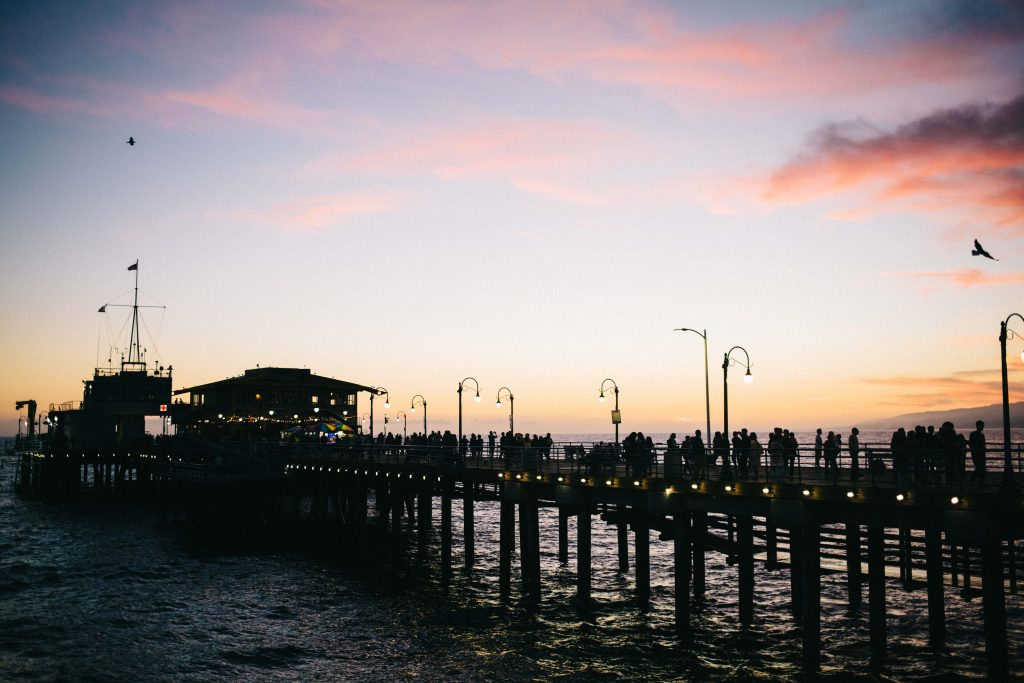 Yet today it is a residential area with a difference – one that is undeniably pretty. Often named one of the most beautiful areas of LA, the canals can be found hidden amongst carefully designed homes, winding archways of pink roses and yellow fishing boats. When compared with the feverish pace of downtown LA, Venice's historic canal district offers complete escapism.
It is therefore the ideal place to leisurely explore during your weekend in Venice, and a spot that you must include on your list of what to do in Venice Beach.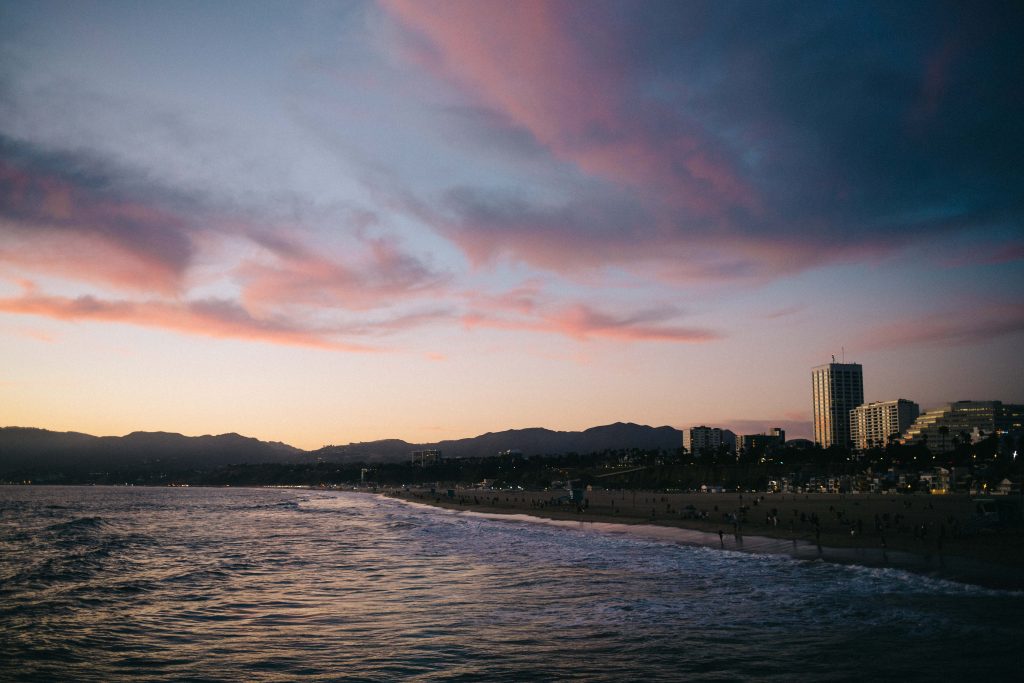 6pm: Dinner at Salt Air: With your weekend in Venice, Los Angeles nearly at a close, end your day with a delicate supper at Salt Air, found on Abbot Kinney Blvd. The very place where we dined next to pop superstar, P!nk, this restaurant is low-key, simple and dedicated to serving the very best seafood. Order the fresh Sea Bass and a glass of crisp Californian white wine, and enjoy the final hours of the weekend; one spent in possibly LA's most beautiful neighbourhood.
***
We hope this guide on how to spend a weekend in Venice, Los Angeles, was helpful. Although the list of 'what to do in Venice Beach' is an almost endless one, we hope that we've pulled together its highlights at the very least. Any more suggestions? Please let us know below.